Seattle sellers choose Team Diva because they know we take a very unique approach to selling homes. Last year alone our team had a record-breaking listing year. We had one of our best years ever for listings. Team Diva sold 36 homes in 2021 which is 20% more than what was sold in 2020.
The team sold 36 homes in 2021 which is 20% more than what was sold in 2020.
Our team also exceeded the city average on their list to sell price. The Team's average list-to-sale price averaged out to about 7% over asking. Whereas the average in the rest of the city was about 3% over asking for single-family homes. And the final sale price for condos was slightly below the list price in Seattle. 
We thought it would be fun to relive the magic of some of the homes that Team Diva listed this last year. Below we are highlighting ten of the homes that broke even Team Diva's records of list-to-sale prices. 
Want these results for your own home? Download our home seller guide now.
---
Why Discerning Seattle Sellers Chose Team Diva to Sell Their Home?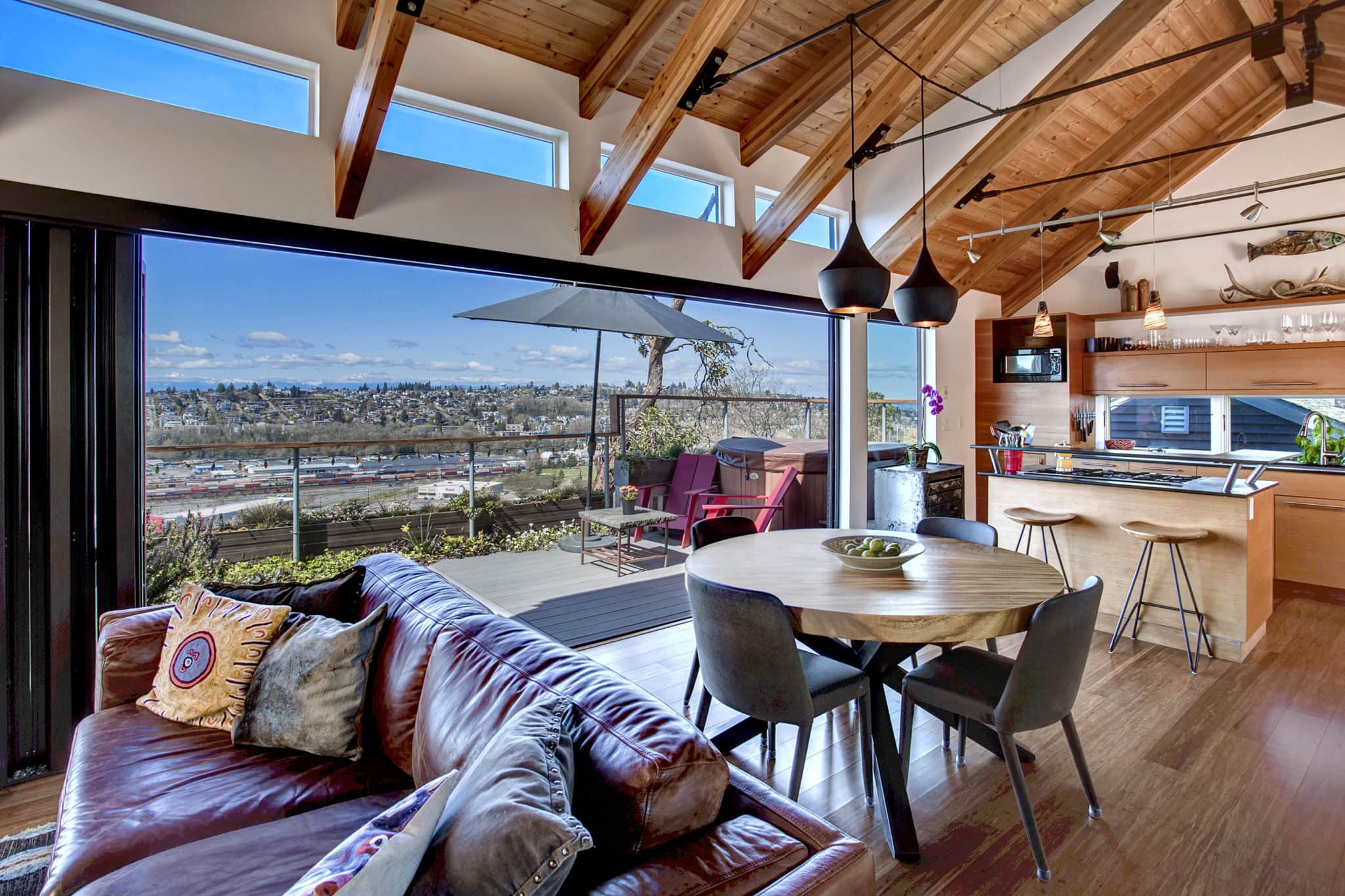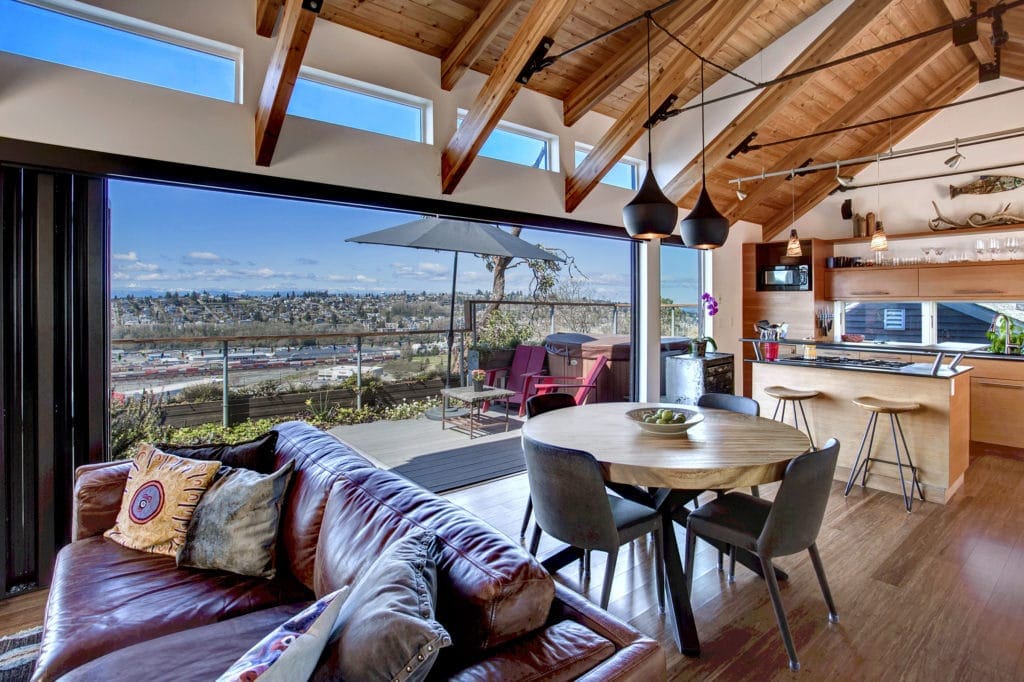 In general, our team really focuses on listing unique homes. We love it when someone has that little bit of extra flair, has a spectacular view, or has a loving story behind why they own the home they own. It really makes us feel like we are helping to articulate the full story. And our Seattle sellers choose Team Diva because they know we are constantly looking at how to best present their home in a unique way. 
Seattle sellers choose Team Diva when they have a unique home to sell and have truly loved the home they live in. That love shows when it comes to selling the home as well. The one thing that all of our Seattle sellers had in common is that they were 100% committed to the Diva Difference process. They knew what it took to get top dollar and made the effort. 
Below is a quick peek of the homes we exceeded our own expectations on how they turned out. And it is the reason why Seattle sellers choose Team Diva when it is time for them to make their big move. 
Queen Anne View Home – Sold 6.58% Over Asking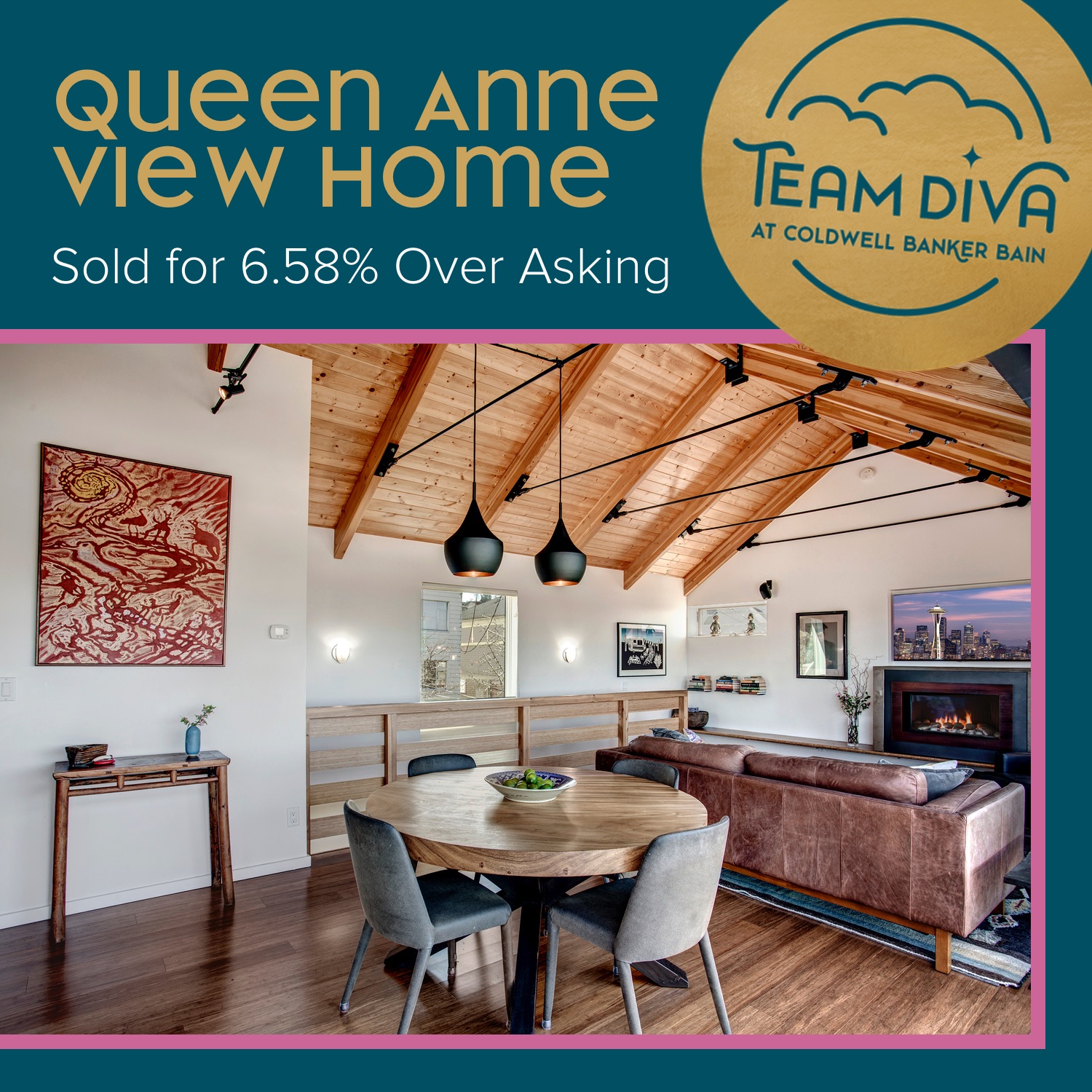 2115 11th Ave W
This is the second time the team has sold this home. Mind you the first time we sold the home to the previous owners. The current sellers were absolutely amazing. They were downsizing from their urban home to retire to a super rad home they have out east of the mountains. Somehow or another the Seattle skies just opened for us and allowed us to do the work we needed to make this home shine. 
More Info About the Queen Anne Home Here
Check out the blog >
Watch the video >
Re-review all the amazing photos >
Rainbow Roost Rainier Beach – Sold 31.96% Over Asking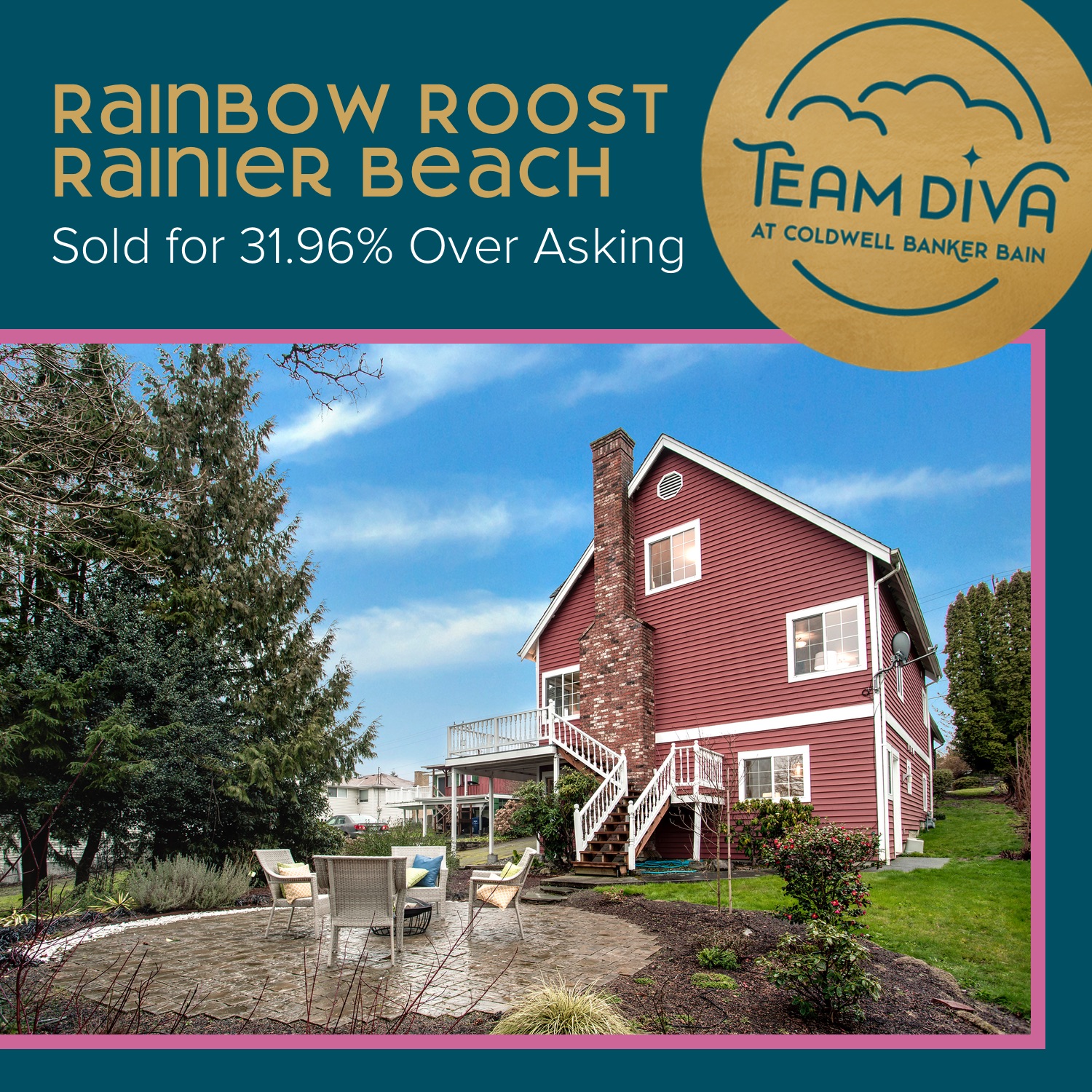 10249 56th Ave S
We call this home the Rainbow Roost because of the rad queer family that resided in this home. Kim and Chavi were lucky enough to call these folx friends and neighbors. When we listed this home we knew we had an opportunity to really showcase a home that had been overseen by the traditional real estate market for years. But we had to position it in a way that it would shine bright. Our sellers were committed to the process and as a result, this home sold for more money than anything else in Rainier Beach's history. A true record. Read the whole story here >
More Info About the Rainbow Roost in Rainier Beach Here
Check out the blog >
Watch the video >
Re-review all the amazing photos >
Seward Park View Home – Sold 26.76% Over Asking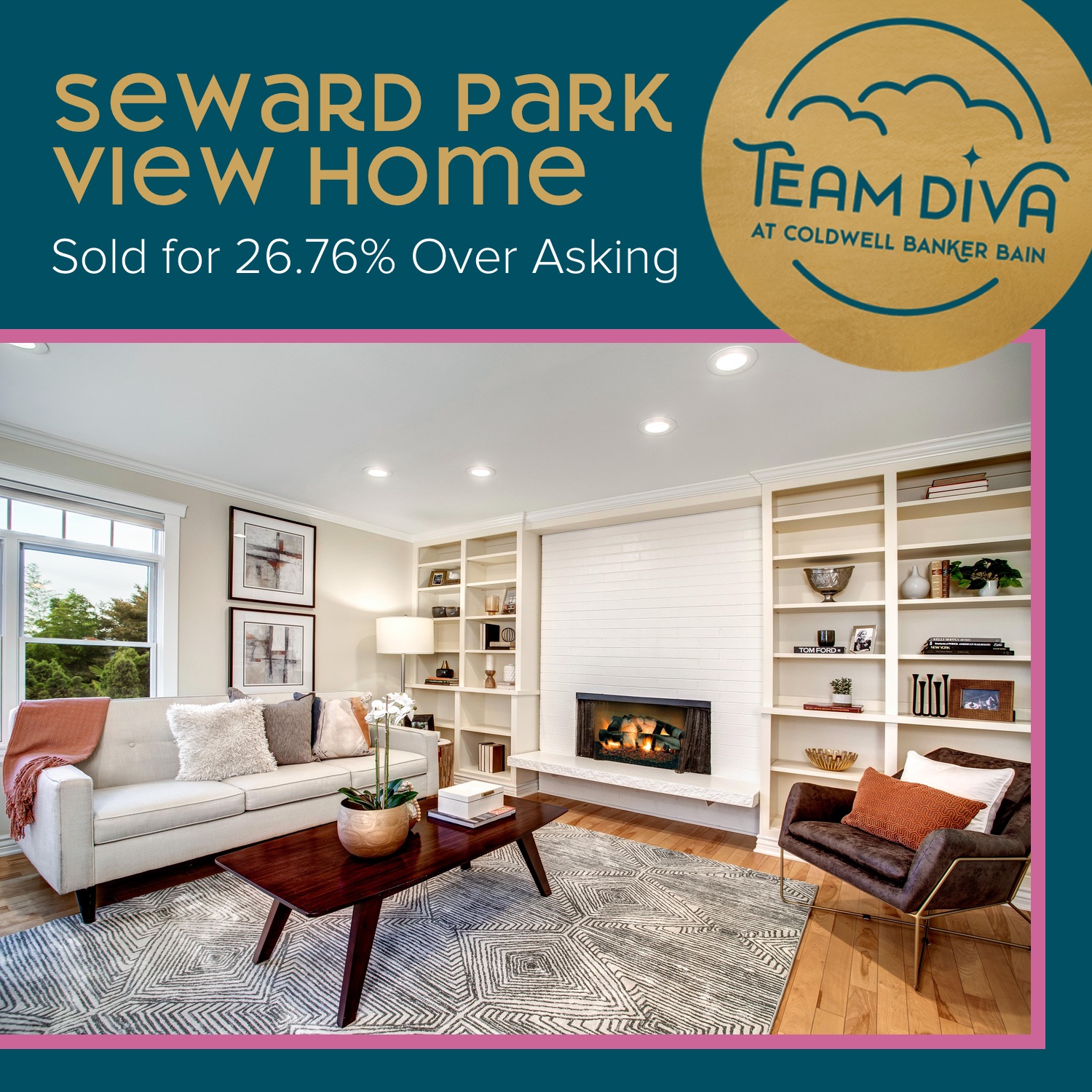 5206 S. Mead St
It was a true honor to be able to help a friend transition their family during a critical moment in their lives. We genuinely do love helping people make these huge moves. And it is not easy. Our approach is to lead with compassion and provide the resources needed to make this process move smoothly. We have a dedicated team of vendors who will work tirelessly for our clients and their family members. The dynamic listing duo Kim and Michael also encouraged our sellers to go with a high-end stager. And the pairing was exactly what was needed in this home. This home sold for a higher list-to-sale price than any other home in Seward Park during the fall listing season. Amazing. Read the whole story here > 
More Info About the Seward Park View Home Here
Check out the blog >
Watch the video >
Re-review all the amazing photos >
First Hill Condo – Full Price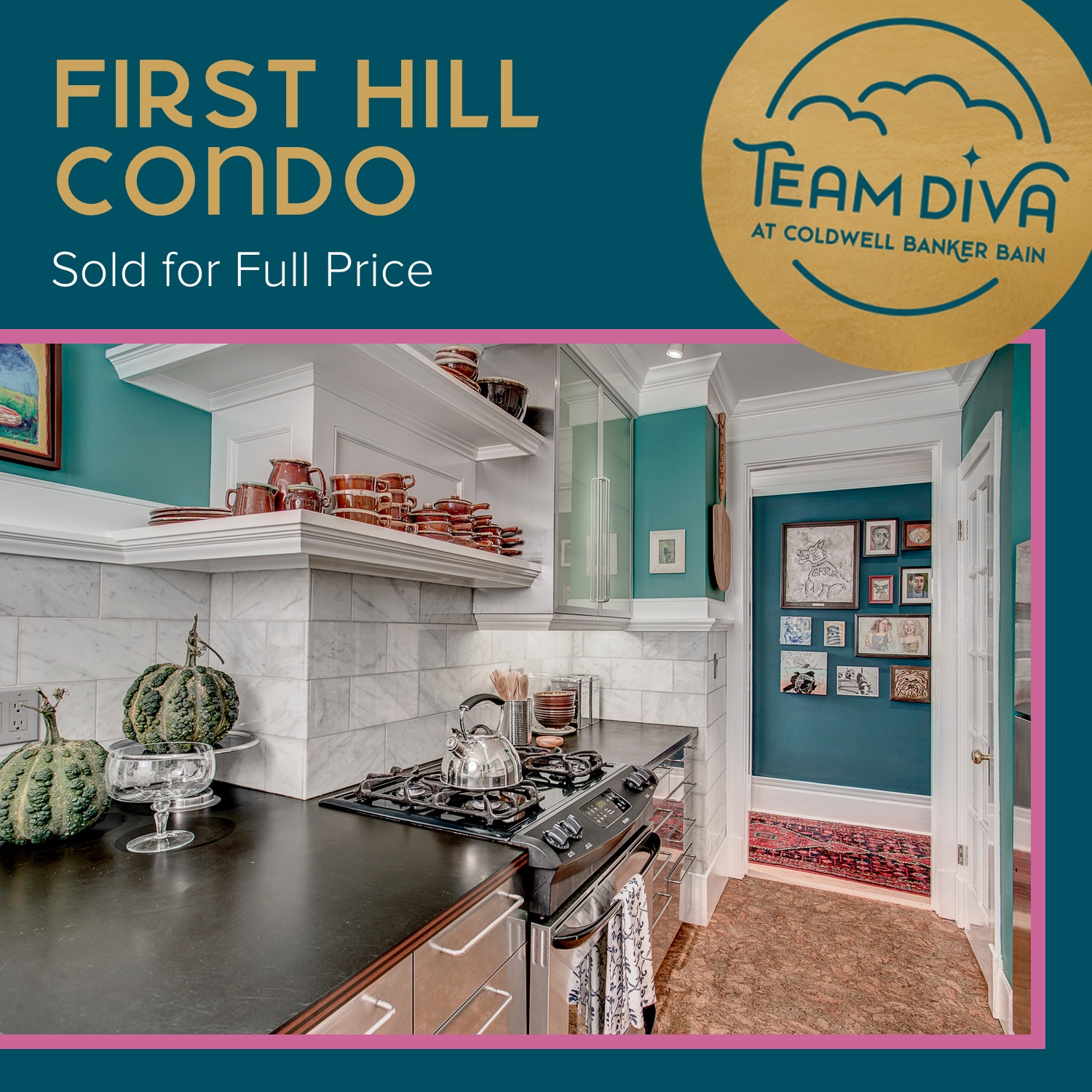 403 Terry Ave #101
Overall condos sold for about 1-2% under asking in 2021 in Seattle. Not only did Kim sell this beautiful condo for full price. She also found the buyer for the home through our Team Diva marketing. No small accomplishment. And once again our Diva Dwellers truly understood the importance of putting all of their efforts into making sure this home shined amazingly. The amount of work that went into converting this two-bedroom condo from artist studios to an Instagrammer's dream was tough.
And Kim being Kim saw the first round of photos and knew we needed to make a change to the dining room. The table just was not the right size to truly appreciate the full space. Once the change was made the dining room ended up being one of the most used photos when we rolled out the marketing. And like all things Diva magic the new owners are super rad and also artists. Wow!!!!
More Info About the First Hill Condo Here
Check out the blog >
Watch the video >
Re-review all the amazing photos >
Ballard Craftsman – Sold for 15% Over Asking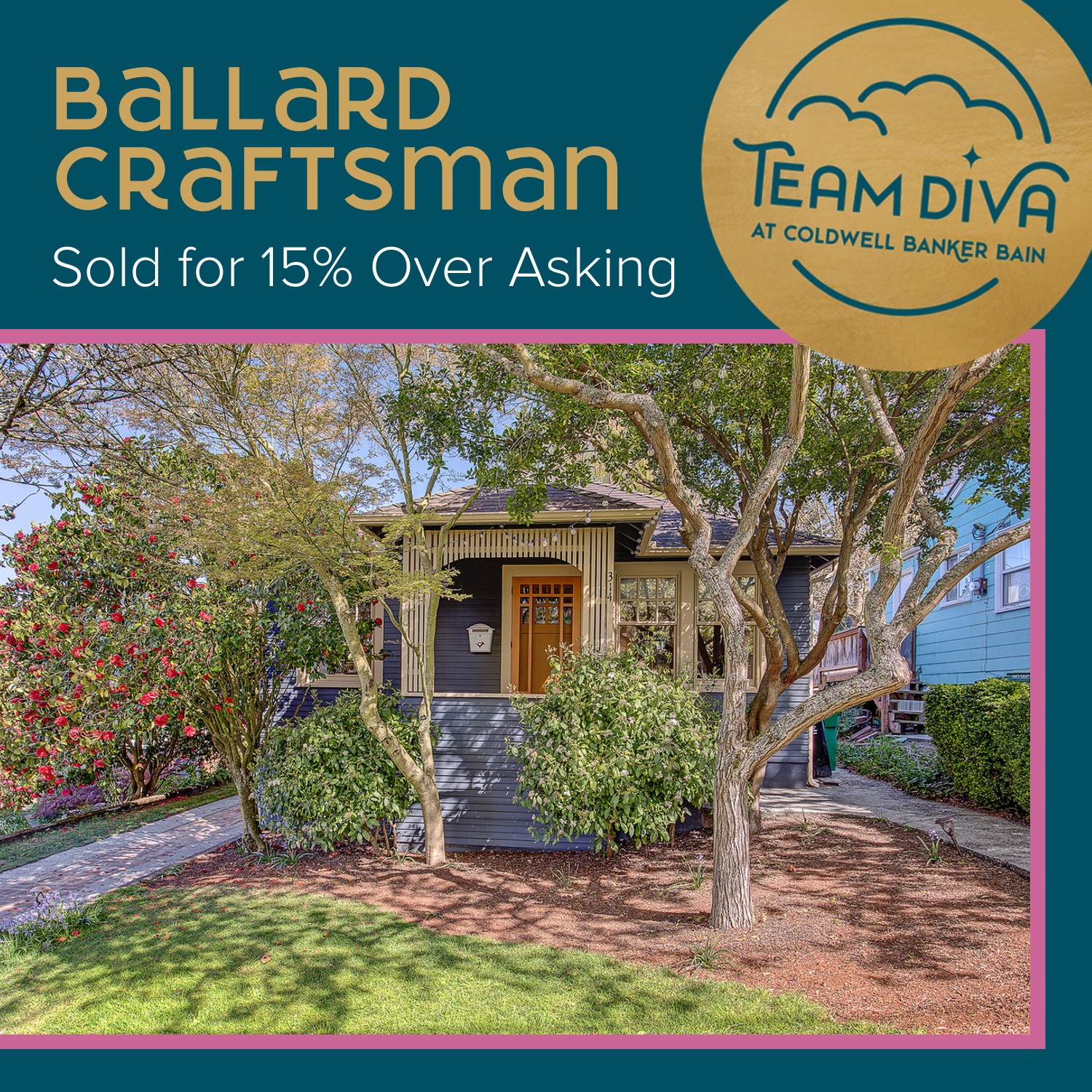 314 NW 46th St
Everyone loves Craftsman-style homes in Seattle. They are the type of homes all first-time homebuyers ask for when they are dreaming up when thinking about a new home. What no one really talks about is the lack of storage space or how occasionally there are awkward transitions to the basements in these types of homes. Our Diva Dwellers did an amazing job making updates to the home and creating custom furniture that did double-time as a dining room table and extra counter space. Kim worked with the clients to come up with a pricing strategy that would ensure they would get top dollar. This is where her 20+ years of experience really came into play. 
More Info About the Ballard Craftsman Here
Check out the blog >
Watch the video >
Re-review all the amazing photos >
Alki Modern Home – Sold for 4% Over Asking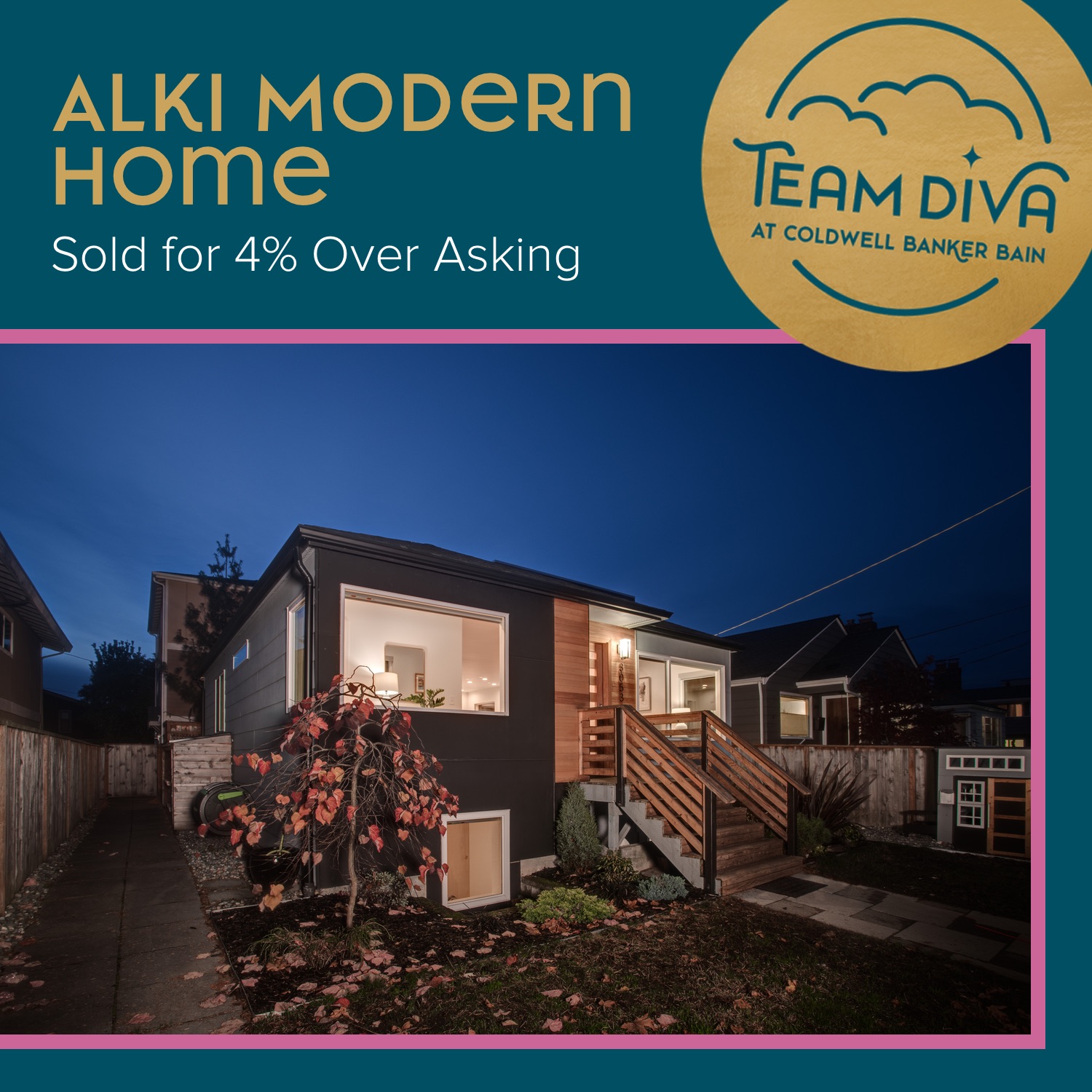 3053 62nd Ave SW
Sometimes what you buy is what leads you to the win. We absolutely adore these Diva Dwellers. They were first-time homebuyers during the initial wave of multiple offers. It was super tough for them to find and win a home. In the "size, condition, and location" conversation we have with every buyer, Condition and Location were the winners. The understanding that size also means layout in some cases was key for our Diva Dwellers.
We eventually started to look for homes that still fit the location and condition requirements but were a non-traditional layout/size. And poof that is when we found this stunning totally rebuilt home steps from Alki. The only wonky thing is that there was only one bedroom upstairs. But the kitchen, living room, and downstairs layout were sublime. The amount of equity that our sellers achieved by making a smart buy at the beginning was critical. And it eventually led them to sell this stunning home for 4% over asking. 
More Info About the Alki Modern Home Here
Check out the blog >
Watch the video >
Re-review all the amazing photos >
Normandy Park Mid-Century Home – Sold for 8% Over Asking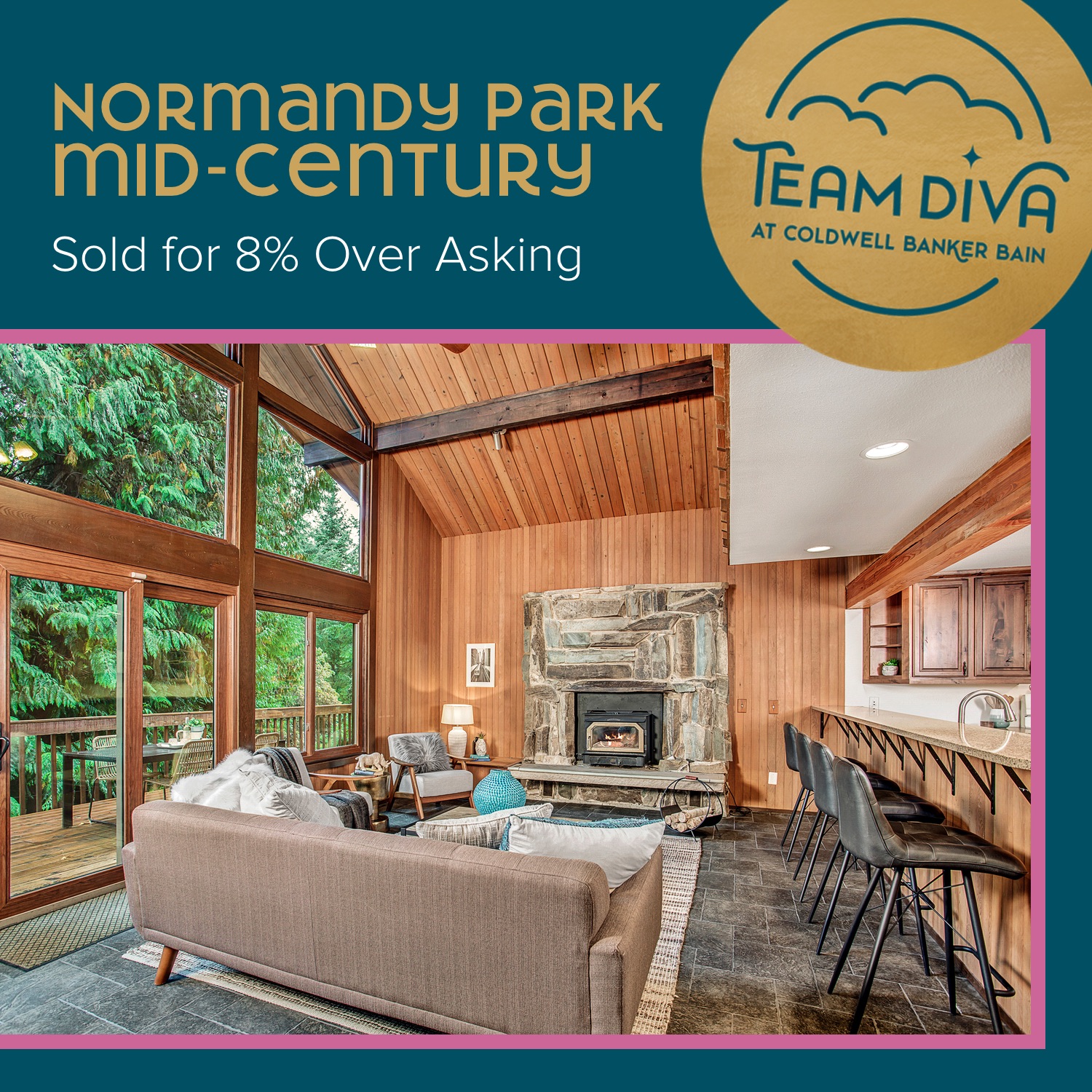 16915 11th PL SW
Not only did Roy garner multiple offers for this stunning home he also brought in his 8+ years of experience to get it closed. Some homes require marketing. And some homes required incredible negotiation and tactical skills. But first Roy worked with the sellers for months getting this home to tell its story in all of its glory. The video was freaking amazing and showed off not only this property but the community what a rare gem of a home it was. The photos are to this day some of the best we have ever had taken of a home.
But the real deal in why this home was amazing was the role that a smart listing broker had to bring to this transaction.  Roy brought his years of experience into play to navigate a very tricky neighbor issue. The home closing kept on being extended. And in the end, Roy did exactly what was needed to get it closed. Do not ever estimate the role of the person you hire to sell your home!!!
More Info About the Normandy Park Mid-Century Home Here
Check out the blog >
Watch the video >
Re-review all the amazing photos >
Highland Park Modern Bungalow – Sold for 17.89% Over Asking
9045 15th ave SW
Once again the buy is just as important as the sell. Our Diva Dweller made a super-smart buy and purchased a home that needed work. They opted to buy a home that was in an up-and-coming area of West Seattle called Highland Park. Our clients also opted to buy a home that needed to be renovated. And they were not afraid to do the work. They completely gutted and renovated the home. And the part that is amazing is that they maximize the storage space inside the home. And the transformation paid off when it came to selling the home. A good buy and excellent renovation are how you win in any market.  
More Info About the Highland park Modern Bungalow Here
Check out the blog >
Watch the video >
Re-review all the amazing photos >
Beacon Hill Townhouse – Sold for 5.81% Over Asking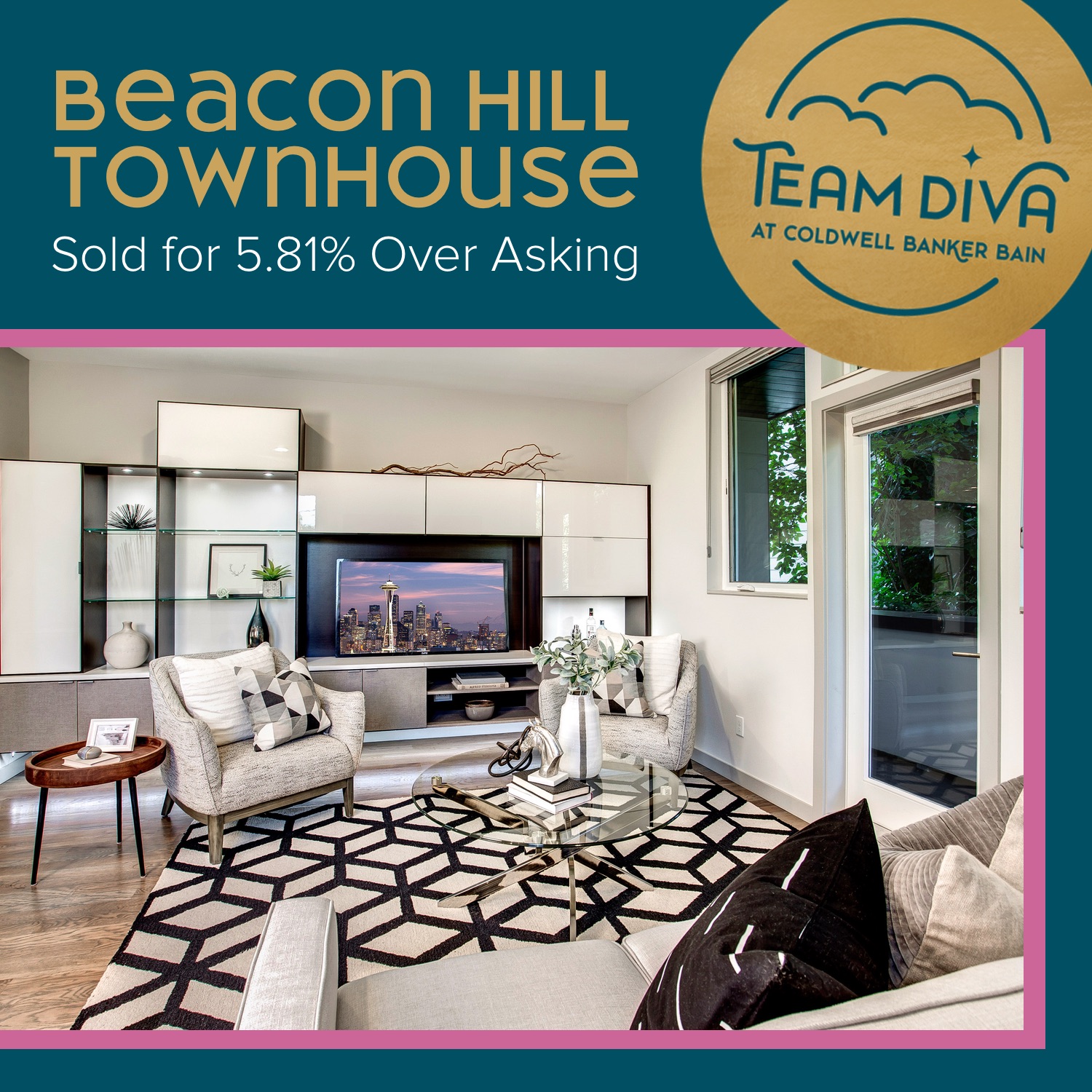 1507 17th Ave S #A 
Who says you can't make additions to a townhouse that pays off? Most homeowners treat new construction townhouses like an extension of renting. They don't make any updates live hard in the space, and it essentially looks worse than when they bought the home. Not these Diva Dwellers. They did a beautiful built-in in the living room space. And in their preparation process, they followed all of the recommendations that the listing team gave them. The result is that they sold their townhouse during a time of excessive townhome inventory. Meaning that other townhouses were sitting on the market. And they sold theirs in multiple offers. That is the Diva Difference. 
More Info About the Beacon Hill Townhouse Here
Check out the blog >
Watch the video >
Re-review all the amazing photos >
Bonus House – Capitol Hill Vintage Condo – Sold Right Below Asking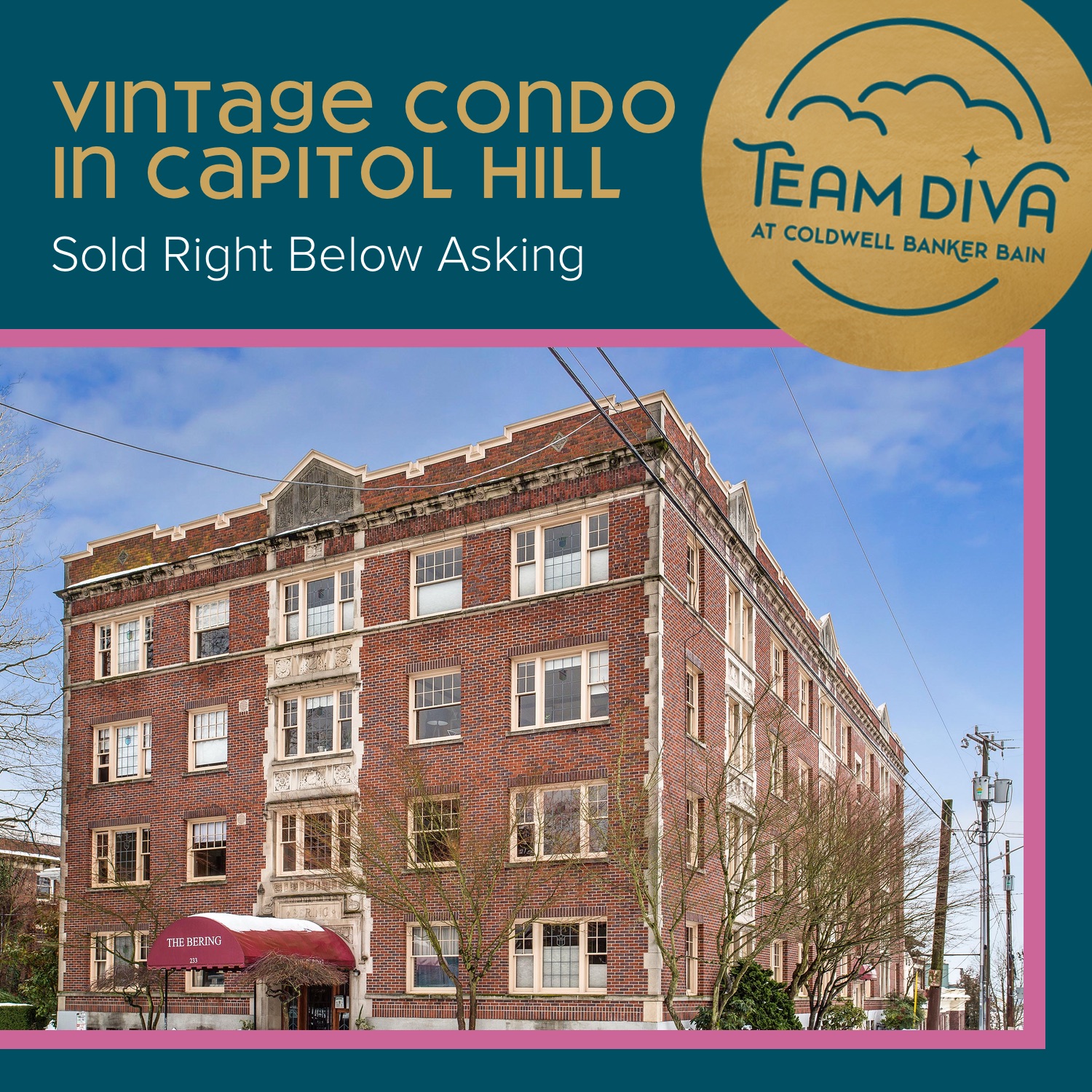 233 14th Ave E #201 
During our review of our favorite homes we sold over the year there is one that we keep coming back to. The vintage condo on Capitol Hill at the Berring. It was perfectly vintage in so many ways. The original wood was on prominent display in the kitchen, living room, and bathroom. It was a corner unit with a ton of light. And the clients were beyond rad. Not to mention their cats are full characters in their own movies. Total Divas.
Anyhoo – our clients had already bought-up to their next home and needed to sell their condo. And we knew this condo was absolutely stunning and it was coming on the market when there was a three-month supply of homes on the market. We brought in a stager that would highlight the architectural details and focused on how rad the space is. The result is that we sold this condo while others stayed on the market. Sometimes winning is selling the home when others are not selling. 
More Info About the Capitol Hill Vintage Condo Here
Check out the blog >
Watch the video >
Re-review all the amazing photos >
Seattle Sellers Choose Team Diva Because of the Work We Do to Sell Homes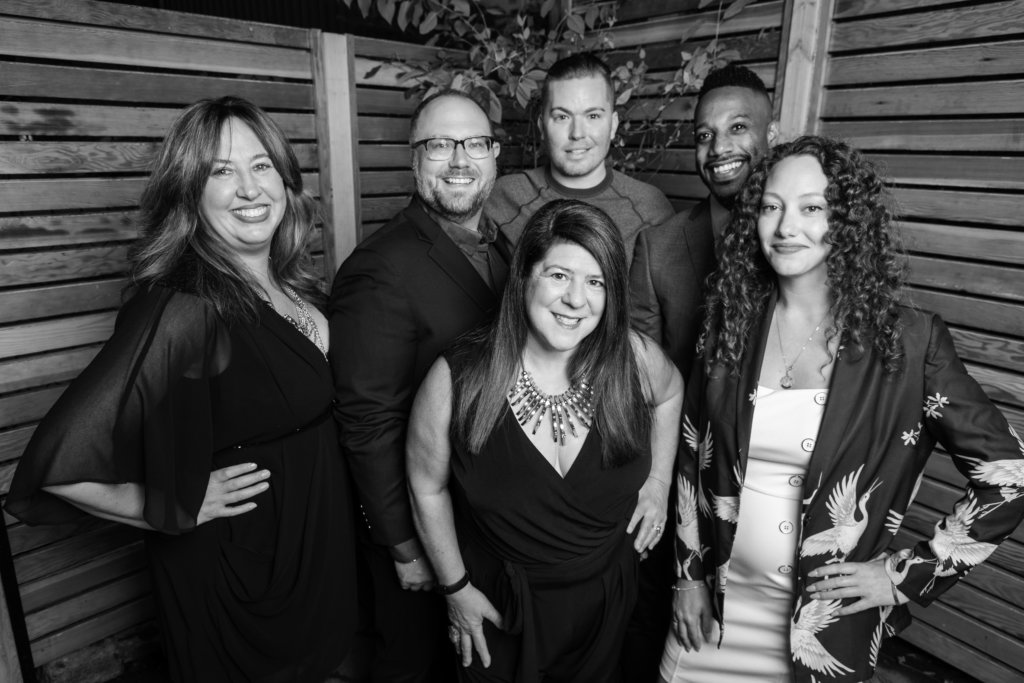 Every single home and family we helped last year has a story. These are not just homes to us. Seattle sellers choose Team Diva because they know we put our hearts and souls into every project. We obsess over how it looks, the details, and how to make sure the home is seen in its full potential. Selling homes in Seattle is a passion of ours. We are constantly innovating and creating new structures to adapt to whatever market comes up for our sellers. 
---
How To Make Sure Your Home Will Wow Seattle's Buyers?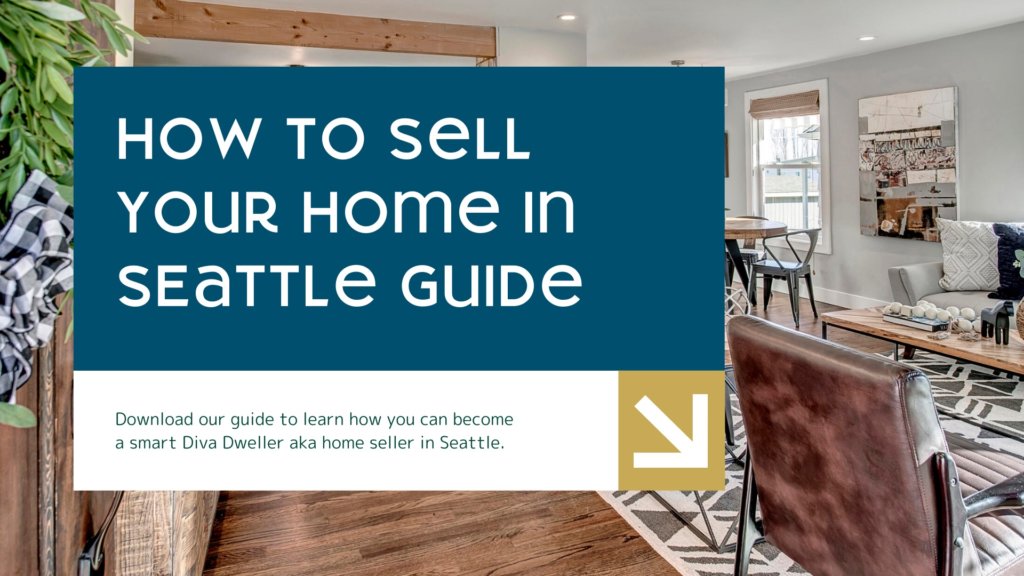 Seattle sellers choose Team Diva because we achieve higher than average results on our listings. Why? We have a super robust online marketing program and are constantly pushing for perfection. Our sellers are always awesome and want to do the work to achieve the results. Below are a few blogs to help you make sure you are achieving that Diva Difference magic. 
Sellers and Homeowners Get Educated
We are here to help. Our team understands that this process can take a year or two. And we are more than willing to give you a personalized plan to get the ball rolling. Feel free to contact us directly at thediva@teamedivarealestate.com or call/text 206-271-0264.