Are you interested in buying a one-of-a-kind and unique luxury home in Seattle? Are you new to the area and trying to navigate Seattle's real estate market? Seattle is different from other high-end markets like the San Francisco Bay Area and New York. There are just weird nuances about buying a timeless home that many old-school brokers don't ever reveal. Literally, we have had to ask listing brokers to leave a house numerous times while we are showing the home. We want our clients to get a feel for its unique elements without someone going on and on about something we can see on our own.  
Now our favorite high-end Diva Dwellers are extremely fashionable, love a unique home, and are very detailed people. They know what they want. And they need a Team like ours to get through the BS that is navigating some of these systems (*coughs* old school brokers who will never leave the home when you are touring it). This blog is for you! 
In this blog, we are going to give you all the details. And I am sure someone in our industry will get a little miffed that we are giving away these secrets. But we really believe that transparency and education help people and our industry in the long run. 
Tips for Buying a Timeless Luxury Home in Seattle
In this blog, we are going to dive into some things you should keep in mind when buying a timeless luxury home in Seattle and the surrounding areas. 
Things to Keep in Mind When Buying a Timeless Luxury Home in Seattle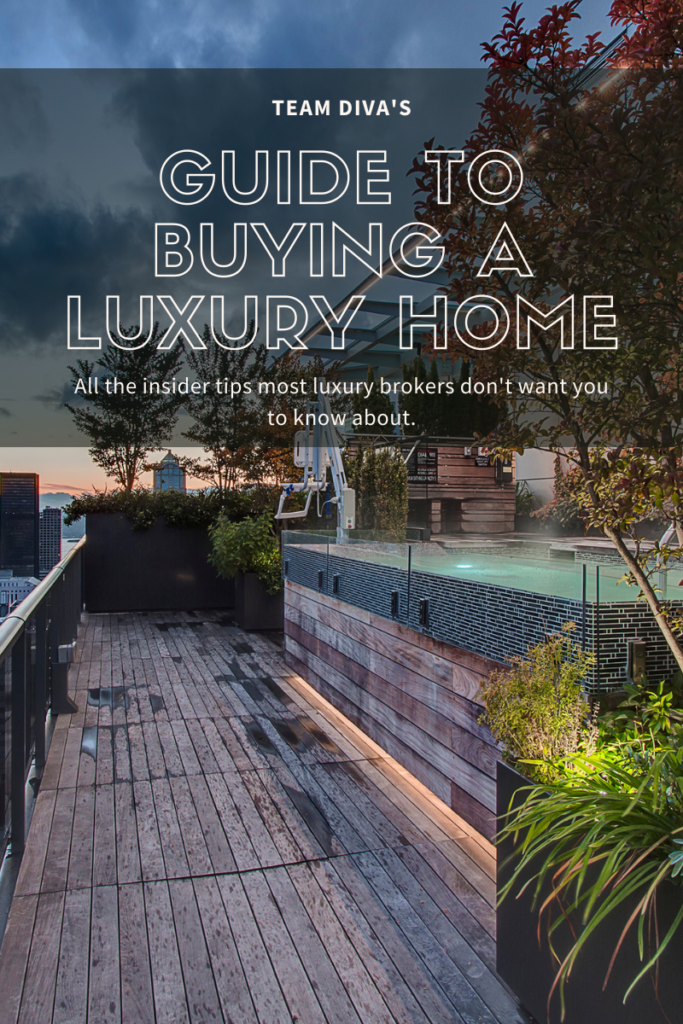 Let's say you just moved to Seattle or will be relocating here soon and need to know where you can buy a home. And more importantly, you want to figure out what type of communities you will be buying in. We are going to dive into detail about what you should keep in mind buying a luxury home in Seattle. Not all of us are born and raised in one of Seattle's secret communities. Let's dive in!
How is Seattle's Luxury Real Estate Market Different Than the Rest of the Nation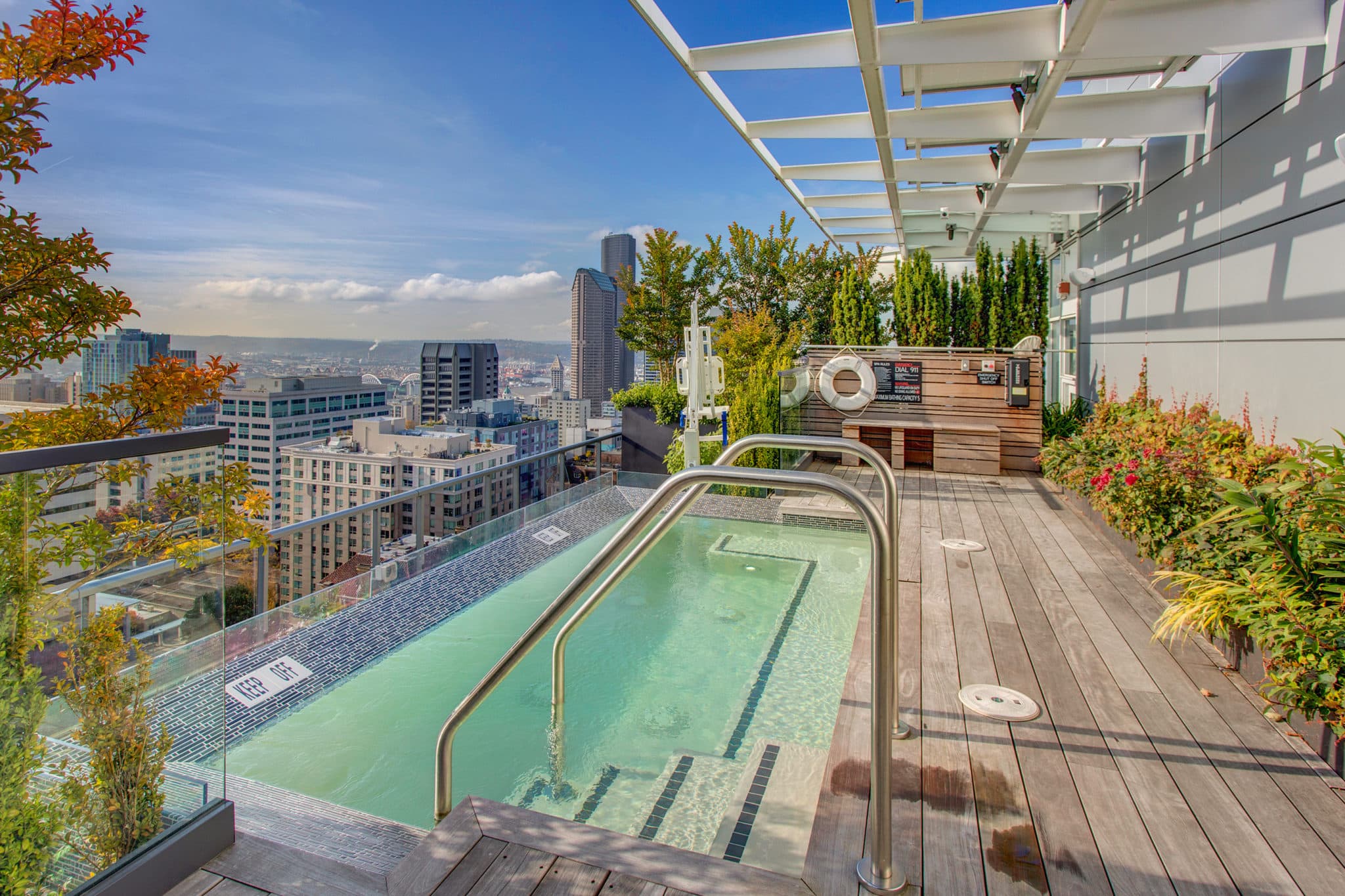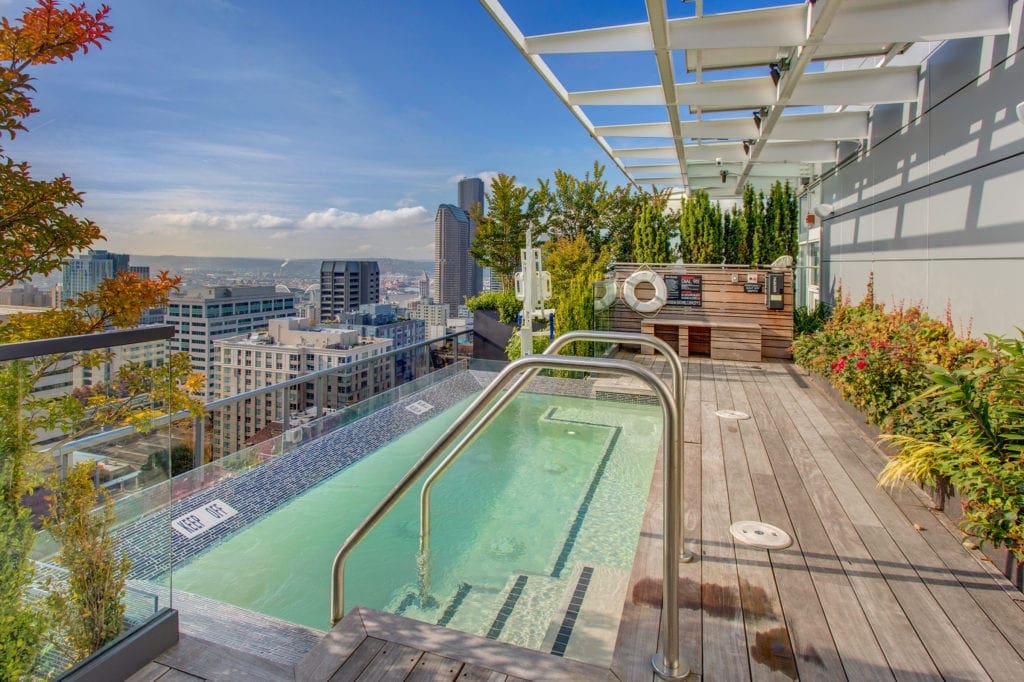 If you are new to Seattle you probably have noticed two things. The majority of the homes in our area are priced at luxury prices but are just regular old homes. Especially in comparison to most of the nation. Our average price point would be considered expensive by the majority of Americans. But here in Seattle, our average price point is almost one million dollars. 
Second, things are really casual around here. Most of our region's wealth has been created in the last 30 years or so by tech giants Microsoft, Amazon, Expedia, and more. That new tech money does not show off its cash in cars, watches, or suits. Instead, you live in a city of millionaires driving used cars. And they get super excited about fancy donuts in Hillman City (have you seen the line at Flour Box?). 
And last but not least. Only real estate brokers use the word luxury. The rest of us call these stately homes timeless, view homes, or waterfront properties. 
What Types of Luxury Homes Exist in Seattle?
Seattle is fascinating when it comes to its housing styles. Take Madison Park for instance. In one neighborhood you will have a classic Tudor, next to a luxury waterfront condo, next to a brand new modern home. In some neighborhoods like Laurelhurst and Briarcliff, you will find stately older classic homes. The same goes for Millionaire's Row on Capitol Hill. Plan on spending $3-4 million dollars for homes in these classic neighborhoods.
In Belltown, you will find high-rise luxury condos with those jaw-dropping views of the Space Needle. A few of our favorite Penthouse condos have private rooftop decks. We personally love the easy access to the city. And hands down the lifestyle cannot be beaten in many of these homes. One interesting nugget about Seattle's luxury condos is that a high number of them do not have any full-time residents. Most owners buy these homes as investments. Plan on spending $1.3 to $4 million dollars for a penthouse-style condo home in Belltown or Downtown Seattle. 
How is Buying a High-End Home Different From Other Home Buying Processes?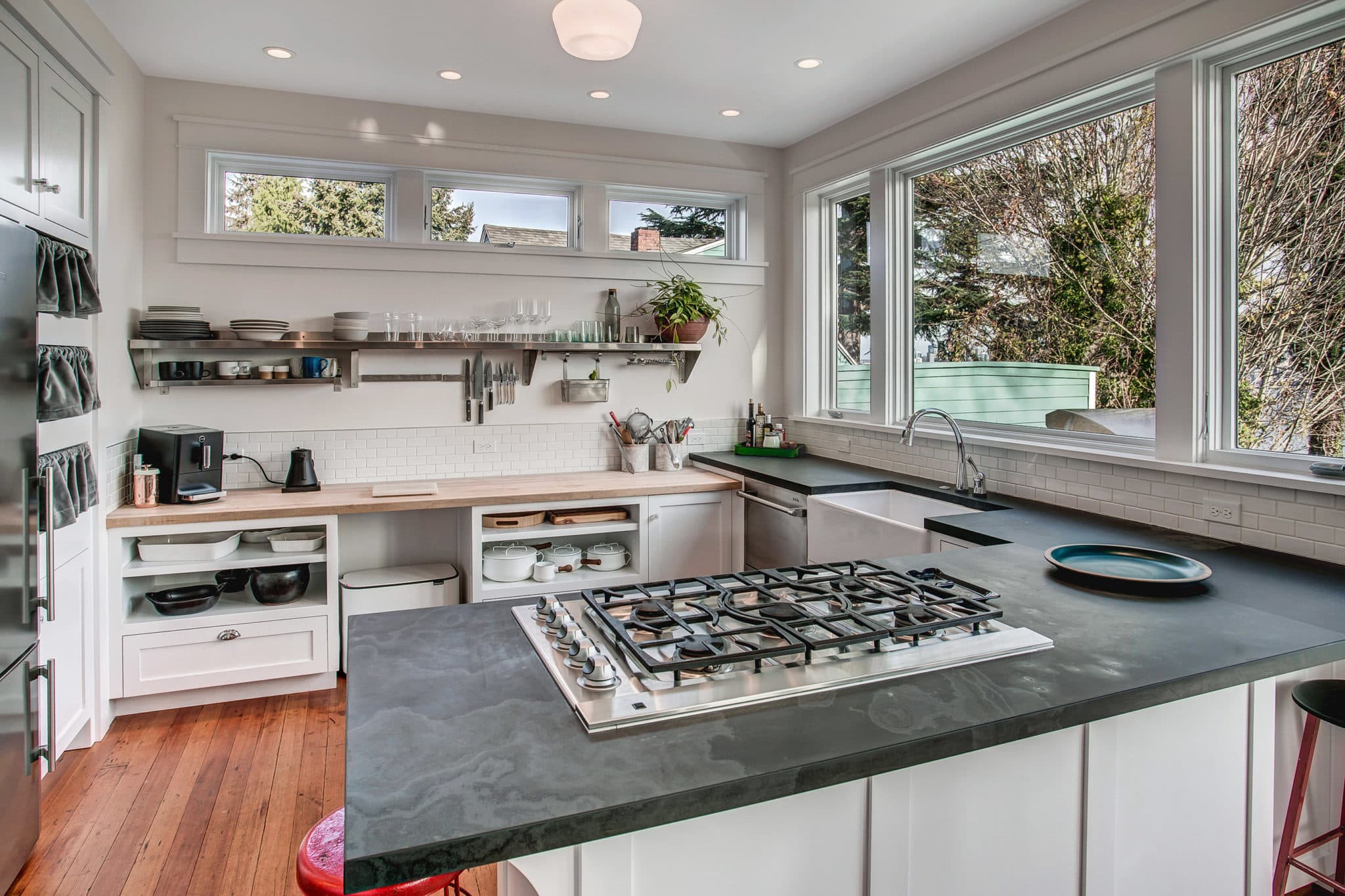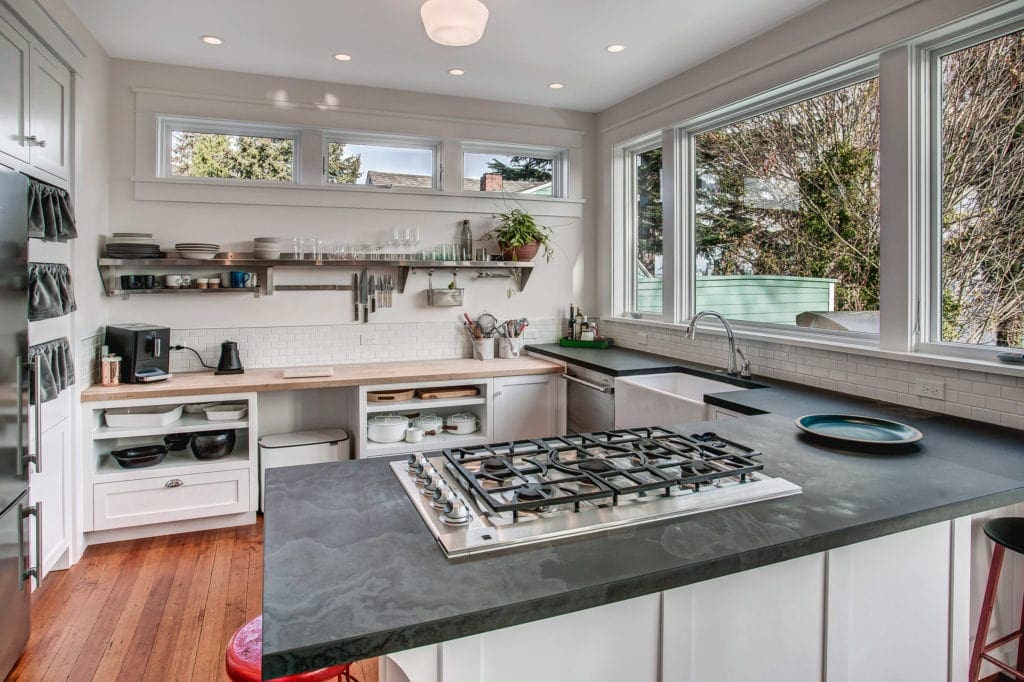 Overall, buying a home in Seattle is the same process. Check out our How to Buy a House in Seattle blog. And download our Home Buyer's guide if you want to do some homework. There are some nuances that you should keep in mind.
The biggest difference between buying a standard home versus a luxury house in Seattle is how listing brokers interact with the buyer's team. You will find a lot of listing brokers insisting on meeting you at the home. And prior to touring many of the homes, you have to prove that you have the cash on hand to purchase the property. 
Below we dive into a few more things that you should keep in mind when buying a luxury home in Seattle. 
Buying a Mansion, Waterfront, or High-End Single Family Home
Here is our checklist of things to keep in mind when buying a luxury home in Seattle.
Home Inspection:

Plan on doing an extensive inspection of the home. You might need to get special permission to do siding inspections. Or depending on if it is a horse property or a more rural property you might need to have the outbuildings inspected. Plan on taking at least eight hours to do this inspection. 

Geo-Tech Review:

View homes come with a view and are built into Seattle's notorious sliding hills. 

Extended Title Insurance:

The majority of home sales comes with ALTA title insurance. We are big believers in getting Extended. This way you know exactly where the boundaries are on your property. Extended title insurance is also helpful for waterfront properties. Some rural areas do not even offer Extended title insurance. Check-in with your title representative on the property.

Conduct a Survey of the Property:

The vast majority of Seattle homes do not have a property survey recorded on the property. Assume that your neighbor's fence is on your land. Now, this gets super sticky when potentially the garage is built on the neighbor's property. This happens often for older homes in our historic neighborhoods. Get this cleared up before closing.  
Buying a Penthouse Condo
Does the Building Have an Upcoming LID Assessment?

Many of the downtown and Belltown condo buildings have a

Local Improvement District (LID) assessment

coming up. 

Does the Building Have Any Pending Work Coming Soon?

Nothing will crash an investment fast like having the building fully wrapped because the siding was installed incorrectly. Read those HOA documents. And if you want a lawyer to do the review we have a recommendation for you. 
Where Are the Secret Pockets of Timeless Homes and Communities In and Around Seattle?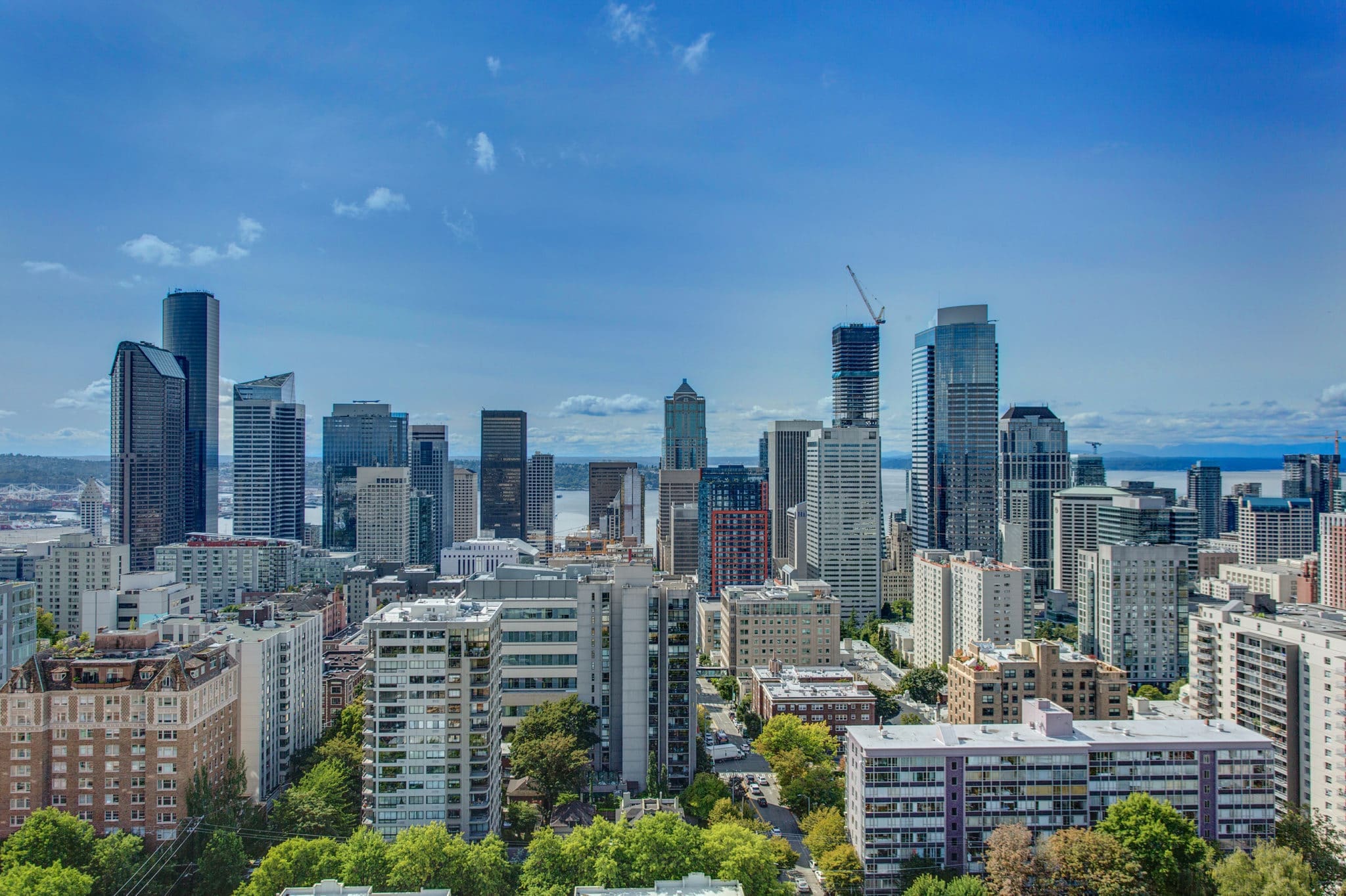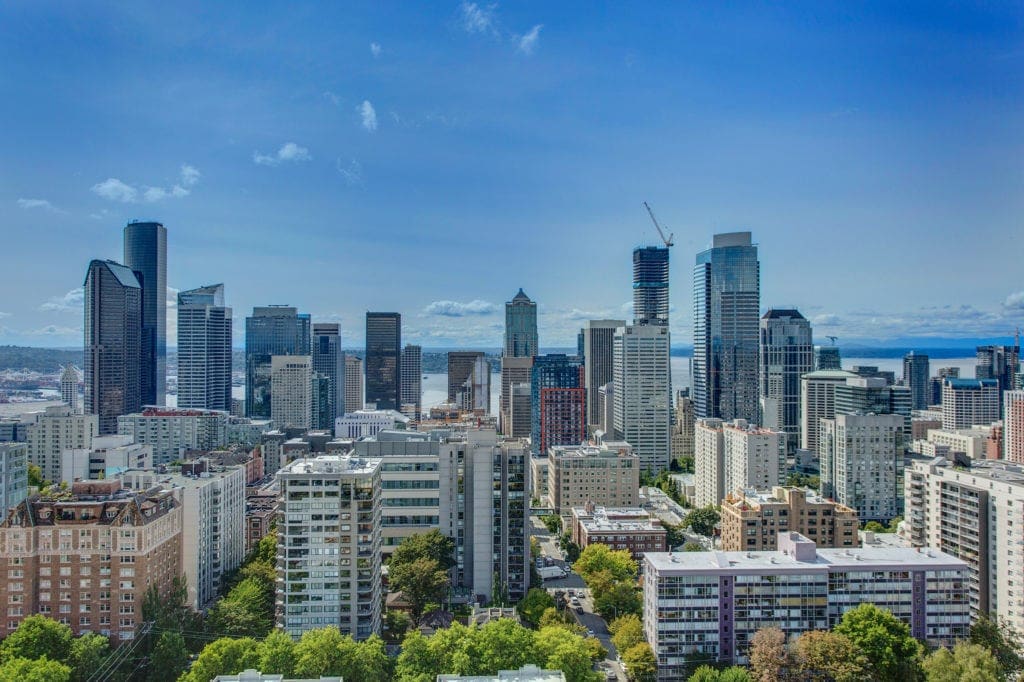 Now, where do you find those exclusive communities? Below is a short list of the areas you can find luxury homes in Seattle. There are way more but we wanted to give you a taste of where these areas are located. And excuse the commentary, but we do like to give our opinions about different neighborhoods. 
Millionaire's Row on Capitol Hill
Tucked up close to Volunteer Park in Capitol Hill is where many of the city's founders built their homes. This little pocket is what is now called Millionaire's Row. And it is now a registered historic landmark district. 
Broadmoor in Madison Valley/Madison Park
Very few people in Seattle even know about this secret pocket of vintage luxury homes. And frankly, we think the founders and current owners like it this way. In the middle of Seattle, there is a gated community. It was originally built with racial and social exclusionary covenants to discriminate against everyone from Jews to BIPOC communities. These restrictions are now illegal. But sometimes the founding vibe of a neighborhood continues. 
Madison Park
In and around the business district of Madison Park are some stunning luxury homes. In this area, you will find 1920s cottages next to modern designed homes. We love getting dinner and brunch in Madison Park. And touring homes in this area is amazing. For some reason, every home in Madison Park has a library. Who doesn't love a library!!! 
Washington Park
Did you know Seattle has a tennis club? Yes, it does! And the neighborhood along the hill near the club is known as Washington Park. Imagine stunning views of the Cascades and Lake Washington in many of these homes. You will also find some of the most architecturally significant homes in the city right here in Washington Park. 
Denny Blaine
Did you know that Seattle has a secret nude beach? Yes, there is a public beach tucked away in this super exclusive neighborhood. The community and the public beach all seem to work it out. Regardless, the homes are absolutely stunning in this neighborhood. Each one is unique unto itself. And we know there is a big democratic funder in this neighborhood. The whole area gets shut down a couple of times throughout the year during fundraising season. 
Pritchard Island
In south Seattle, there is a little secret island called Pritchard Island. The majority of the homes have waterfront properties and stunning views of Lake Washington. It is shockingly one of the most affordable waterfront home communities on Lake Washington. And you may or may not see a Diva or two walking their dogs in this community. 
Briarcliff in Magnolia 
The joke in Seattle is if you want to find a republican in our city you need to go to Magnolia. Specifically Briarcliff. It is one of the areas that have the highest reported incomes in Seattle. And NO ONE talks about Briarcliff. Many of the homes in this area are designed in that classic mansion old-world charm way. This area is also super close to many of the docks in the area that have stunning sailboats.  
Webster Point in Laurelhurst
Laurelhurst is a neighborhood directly east of the U-District. And it has a little peninsula that juts outs into Lake Washington called Webster Point. This area was originally developed by wealthy Seattlites around 1900 to create a community around the Seattle Golf Club. The homes are jaw-droppingly stunning. The peninsula is situated so you get the entire view of Lake Washington and Mt. Rainier. Today many of the homeowners are industry leaders or CEOs of many of Seattle's tech communities. 
Olympic Manor
Hands down this is one of our favorite North Seattle communities. It is a sort of gated community north of Ballard. The best holiday lights are in this community. This area has some stunning mid-century homes with views of the northern Puget Sound. And it is super close to Ballard and Greenwood. 
Blue Ridge
Right around the corner from Olympic Manor is Blue Ridge. The views!!!!! The mid-century homes!!!! Once again you have these full western views in Blue Ridge that also capture the Olympic mountains. We love this area as well. 
View Ridge
Schools! This little pocket of a north Seattle neighborhood has one of the best-rated elementary schools in the district. And you guessed it. The neighborhood is named after those views. Do you want a view of Puget Sound? This is where you want to live!
Admiral District
West Seattle has many exclusive view neighborhoods with stunning homes. But one of our favorites is the Admiral District. The reason why we love this one so much is that almost every home gives you a view of the Puget Sound, the city, and the cascade mountains. And the metropolitan market is perfect for all of us foodies in the area. 
Beach Drive
No one really talks about Beach Drive when they mention exclusive luxury enclaves in Seattle. But Beach Drive is tucked away in the western area of West Seattle. These waterfront homes are spectacular. They are right in the middle of Puget Sound with western views. Each one is unique. Please take whatever opportunity you can to tour one of these stunning homes.  
The Highlands
This area just north of Seattle was originally built by the Olmsted brothers. The same brothers are responsible for many of our stunning parks and greenways throughout Seattle. This is hands down one of the most exclusive communities in our region. Historically you had to know someone to even buy into the community. You still have to be approved by the community and pay an additional $25,000 initiation fee in order to buy into the community. However, it does say that the community is committed to diversity. Hmm…. (I will think about generational wealth and keep my thoughts to myself on this one). 
Inverness
Great! We have talked about all of the historic mansion communities. But what about those mid-century view homes in Seattle? Lucky for you Inverness has these stunning view homes in North Seattle. Architecturally significant homes were built in this community from the 1950s and beyond. However, the way the neighborhood was originally developed has led to long-term soil stability in the area. Make sure you hire a Geotech professional if you are interested in one of these homes. 
Parts of the Eastside
The majority of the homes that are easy commuting distance to Microsoft in Redmond and tech headquarters in Bellevue are considered luxury-priced homes. But the following areas are where you will find truly exceptional homes. 
Hunts Point

Medina

Clyde Hill

Beaux-Arts

Bridal Trails

Woodinville

Juanita

Mercer Island
Tips for Buying a Timeless Luxury Home in Seattle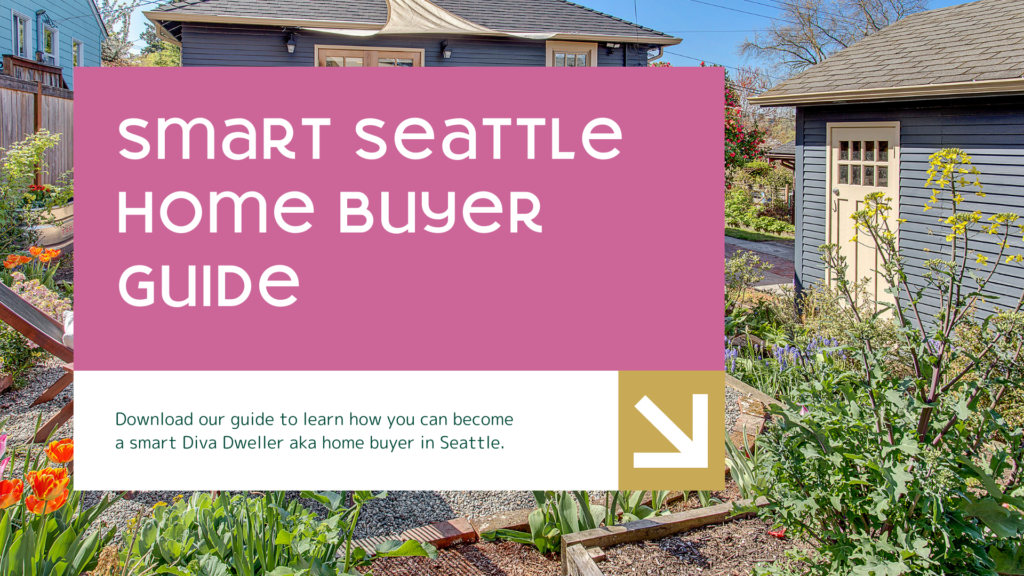 Now you have all of our insider secrets on how to buy a luxury home in Seattle. But honestly, we are here to help. We have so much experience navigating Seattle's luxury real estate market. Kim and the team are very well respected in the real estate community. And unfortunately, this is definitely a "who you know" real estate culture for many of these higher-end markets. Our team is here to help.
And luckily for you, we just gave you a bunch of our insider secrets on how to buy a luxury home in Seattle. 
How is Seattle's Luxury Real Estate Market Different From the Rest of the Nation

What Types of Luxury Homes Exist in Seattle

How is Buying a High-End Home Different From Other Home Buying Processes?

Where Are the Secret Pockets of Timeless Homes and Communities in and Around Seattle?
Feel free to contact us directly at thediva@teamedivarealestate.com or call/text 206-271-0264