Curious about moving to Seattle? Or is your company relocating you to Seattle and you need to know where the cool kid's live ASAP? Ok – we got you. The truth is that I moved to Seattle from Philadelphia over 30 years ago. And at this point I am pretty much a local.
Every day I get a call from friends and/or clients who are moving to Seattle and they have questions.
Hey Diva – Where is it safe to live as an LGBTQ+ family?

Which neighborhoods have the best transit?

Is Seattle safe?

Does Seattle have dog parks?
And so much more…
In this HUGE and very comprehensive blog, I share a lot of detail about my own experience of moving to Seattle from Philadelphia many many years ago.
Start Here – Insider's Guide to Relocating to Seattle
I have experienced a lot of change in this city as a 30+ year resident. And as a Realtor, I also meet people all the time who are moving to Seattle for the first time. In this video, I am going to give you a true insider's guide about what you need to know about moving to Seattle. This is a long video but I get into detail about issues people don't normally talk about.
Next Up – Download Our Insider's Guide to Moving to Seattle
---
An Insider's Guide to Moving to Seattle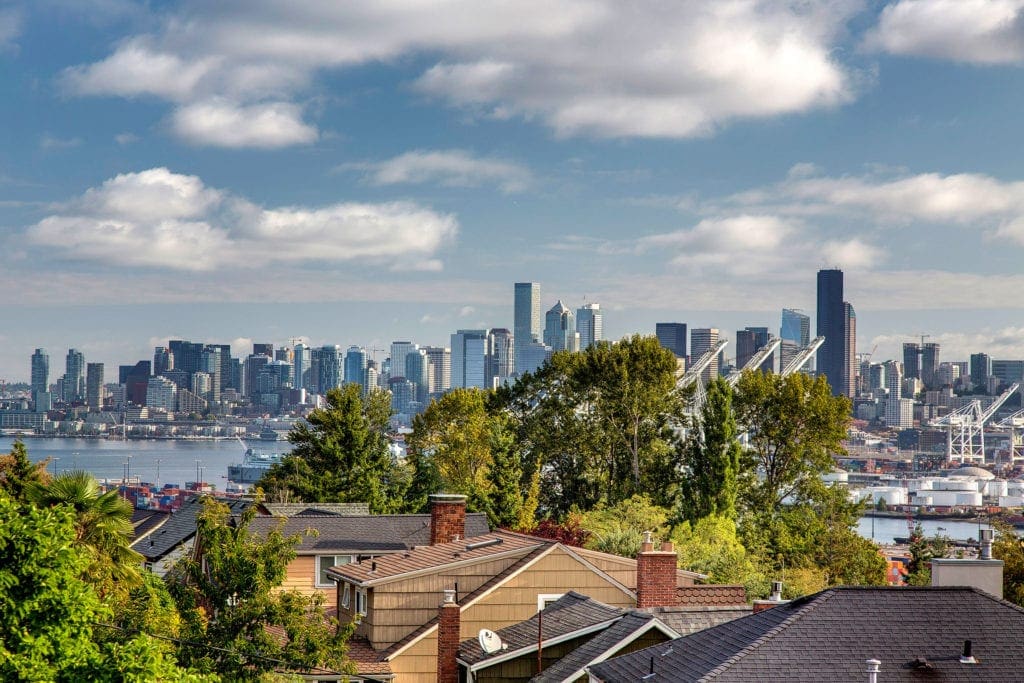 Ok let's dive into the details of this epic blog and get you moved to Seattle like a local.
What Are Our 10 Insider Tips & Considerations for Moving to Seattle?
Keep reading to find details on each of these insider tips and considerations!
Is It True That Everyone in Seattle Drinks Coffee?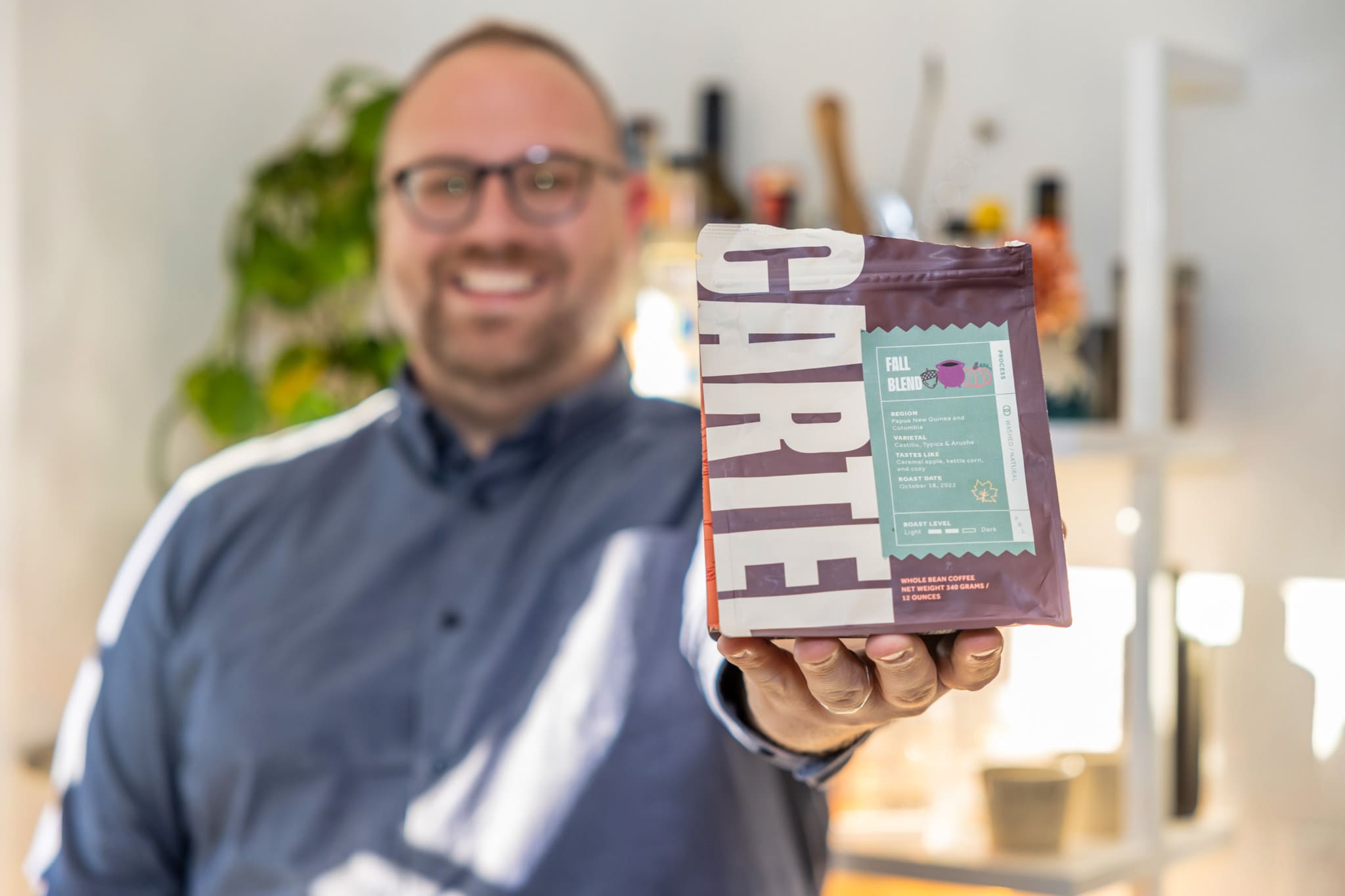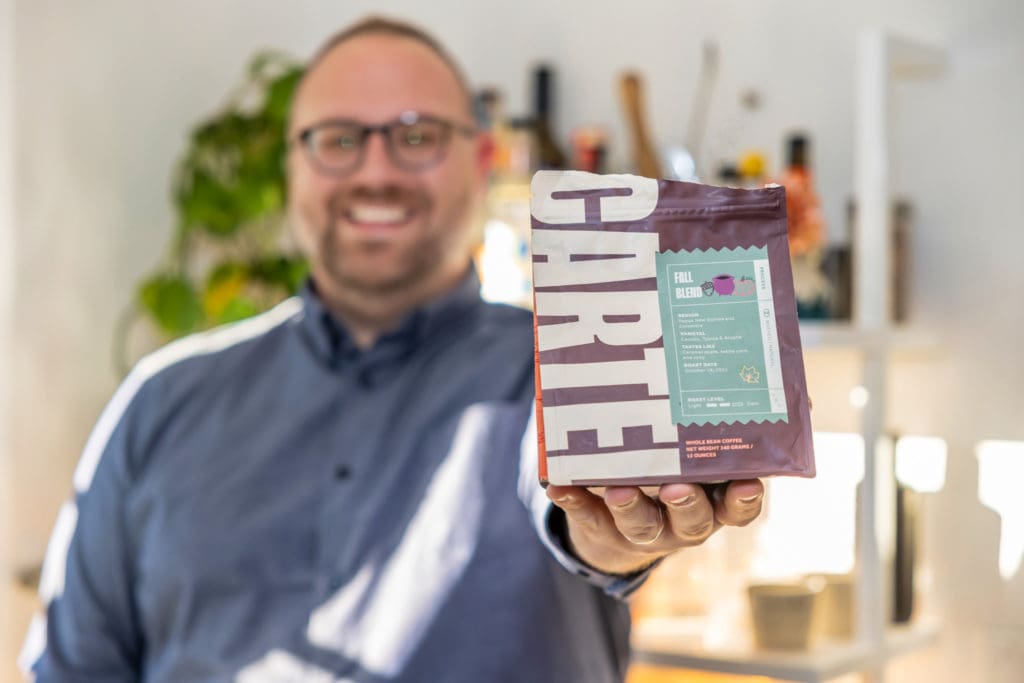 Yes! And you need to figure out your order fast. What type of beans do you like? Which coffee roaster is your favorite? Coffee is ingrained in Seattle's culture, whether we like it or not. And True Seattlites know that there is much more to Seattle's coffee scene than the big siren (aka Starbucks!).
Finding your coffee vibe and your favorite spots in Seattle are kinda part of the initiation (or indoctrination, maybe). One of my favorite spots is Cafe Hagen in Lower Queen Anne. They make a killer cortado, which is my coffee vibe, and their pastries are diva-licious!
And, if you want some vintage Team Diva, we did a very silly video about all of the coffee shops on Capitol Hill:
Here is a link to a very old blog with Roy's favorite Seattle coffee shops if you really want to go down that rabbit hole.
Is Seattle Safe?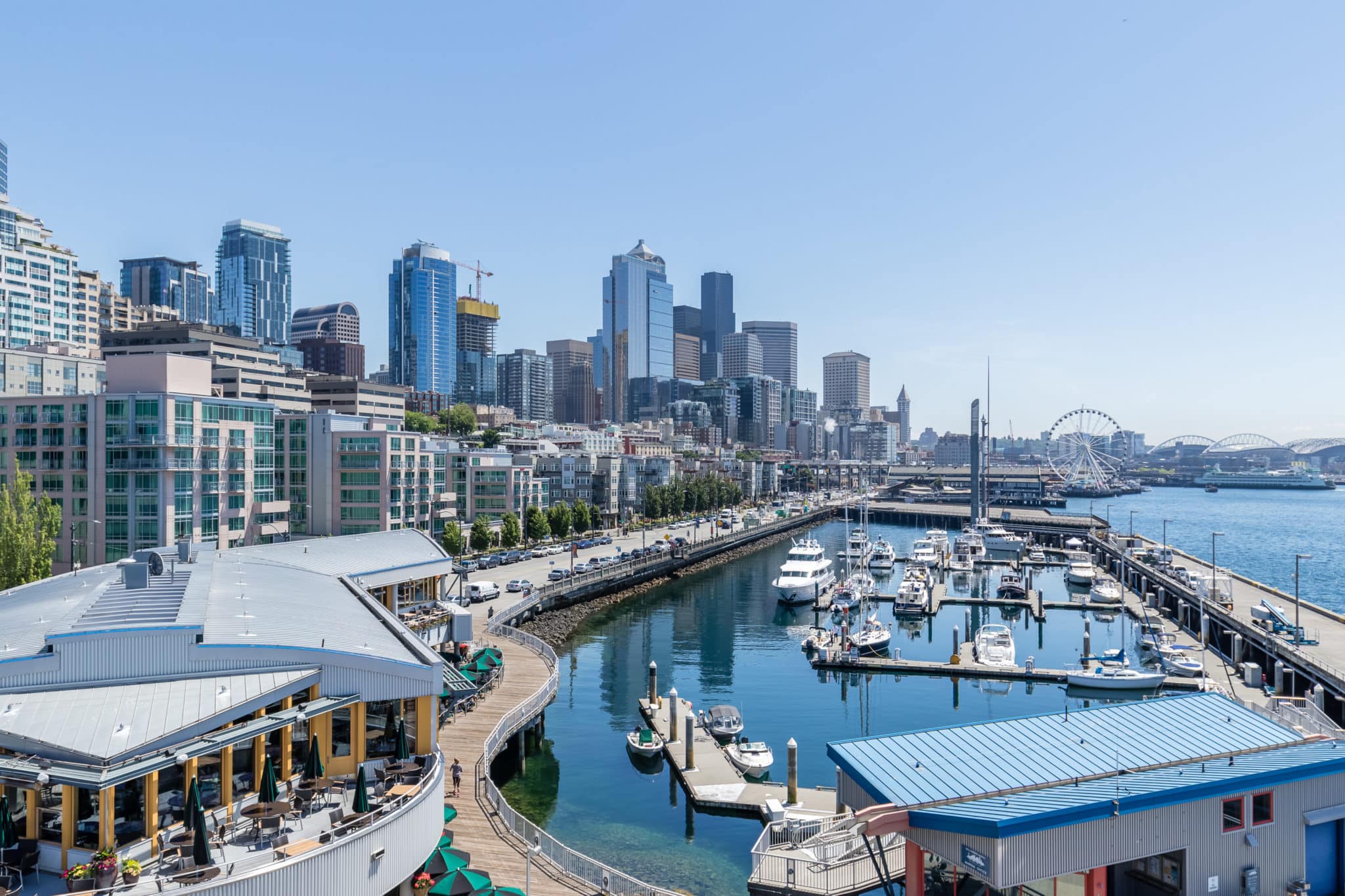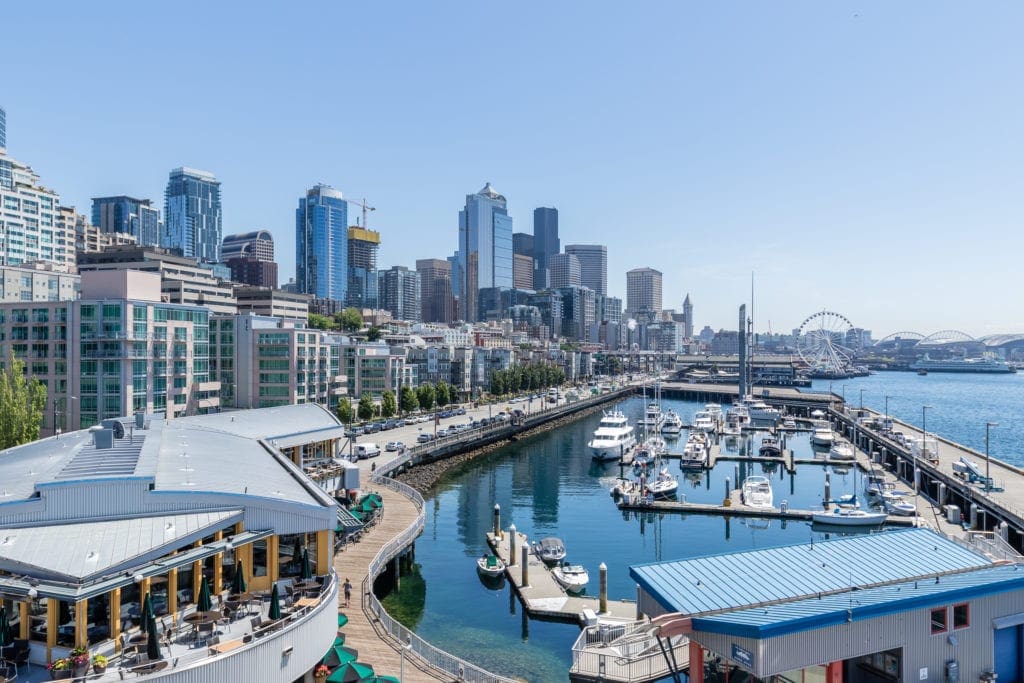 Hands down Seattle is safe. And don't listen to those right-wing nut jobs who think that Seattle is dying. But let's get serious.
Safety is a sticky subject for me. Some people (not you all, of course, but some) use words like "safe" as code for racially profiling certain neighborhoods or locations. "Safe" is a very loaded word, and it might mean something very different to you than to me.
The reality is that EVERYONE wants to live in a safe city and a safe neighborhood. Seattle is a major metropolitan city and it has similar issues as other major cities. My best advice is to get out and explore as many of Seattle's neighborhoods as possible and talk to the neighbors.
The Seattle Times did a great article articulating how our overall crime rate has fallen post-pandemic. Check it out.
Seattle Has Tons of Neighborhoods to Choose From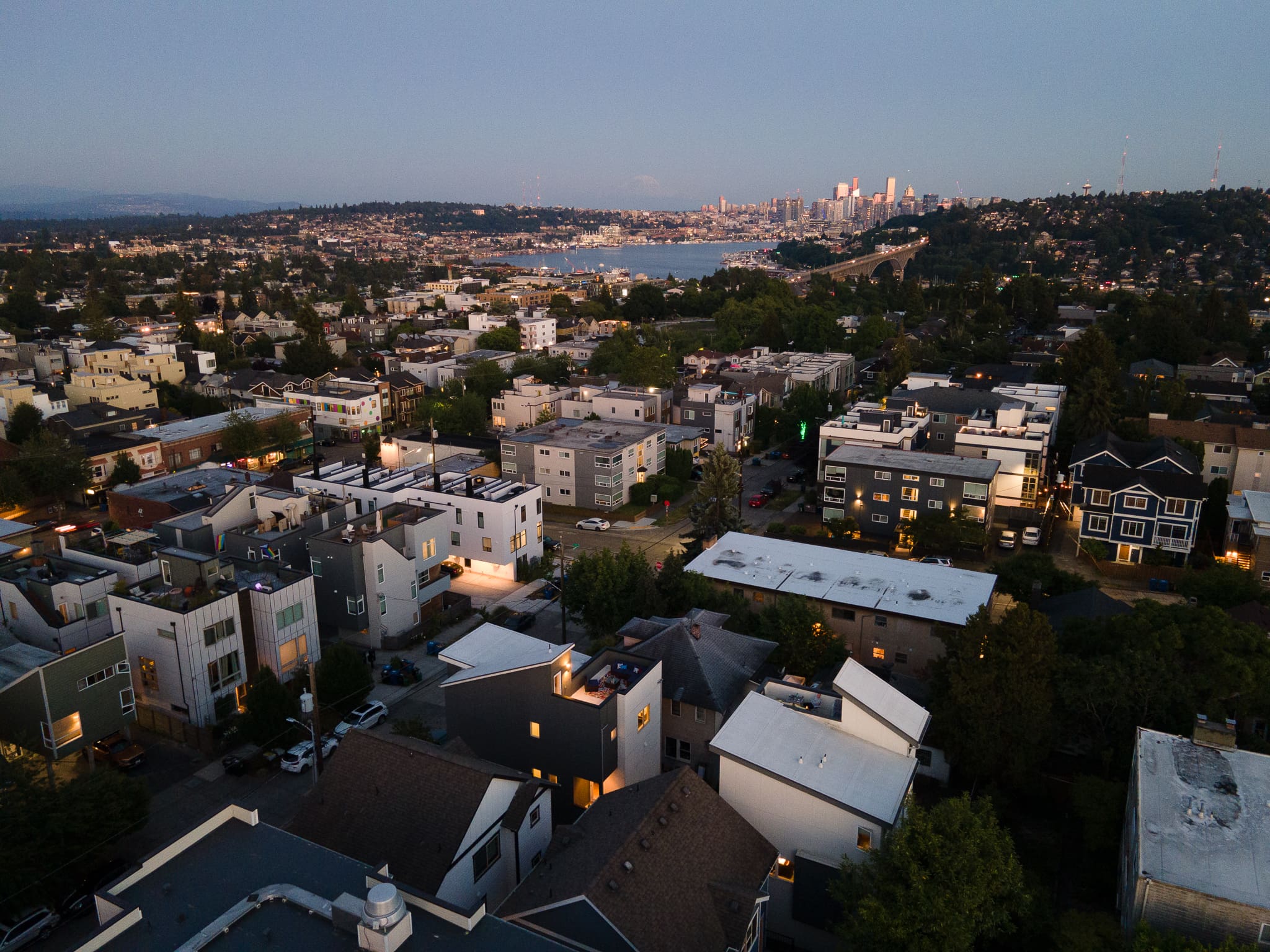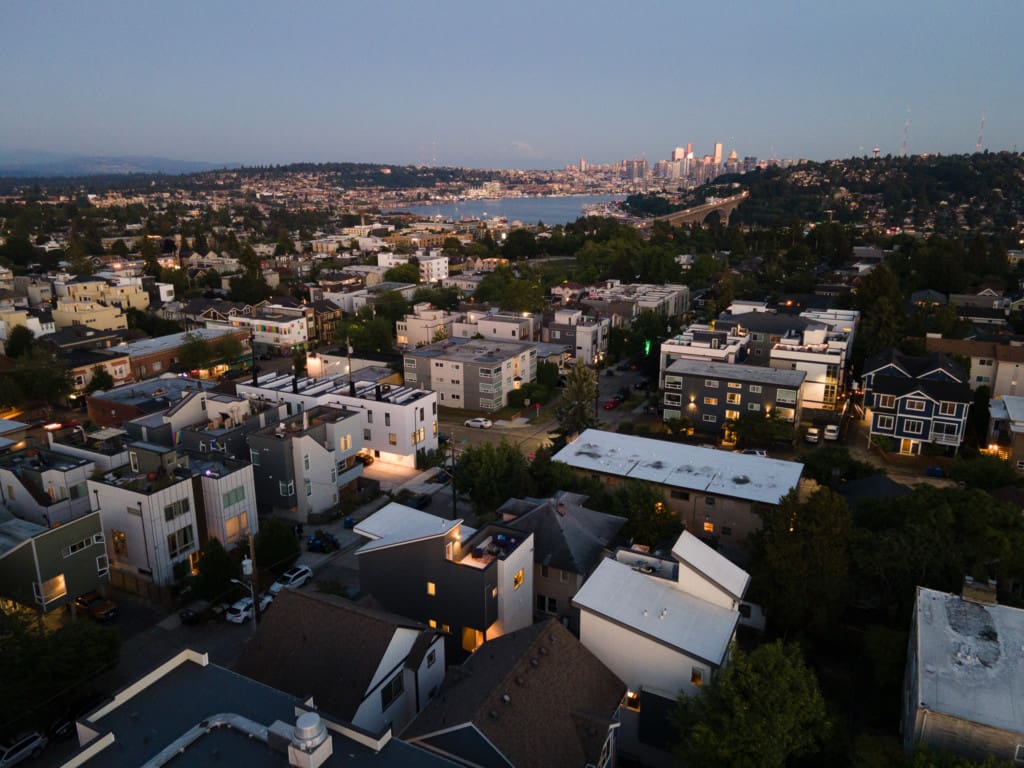 Everyone we know who is moving to Seattle wants to know about our neighborhoods. And Seattle has so many!!! There are 78 neighborhoods in Seattle to be exact. And each one is distinctive and fabulous in their own way. Some of my favorites are Seward Park (where I live), White Center (where Roy lives), Capitol Hill (where Rocky lives), and Ballard (where lots of people live!). Our website has one of the most comprehensive neighborhood pages in the city. We also have an entire playlist on YouTube focusing just on Seattle's neighborhoods. 
Check out our very detailed Seattle neighborhood page >
Check out our neighborhood guides >
What Are The Sports Teams Like in Seattle?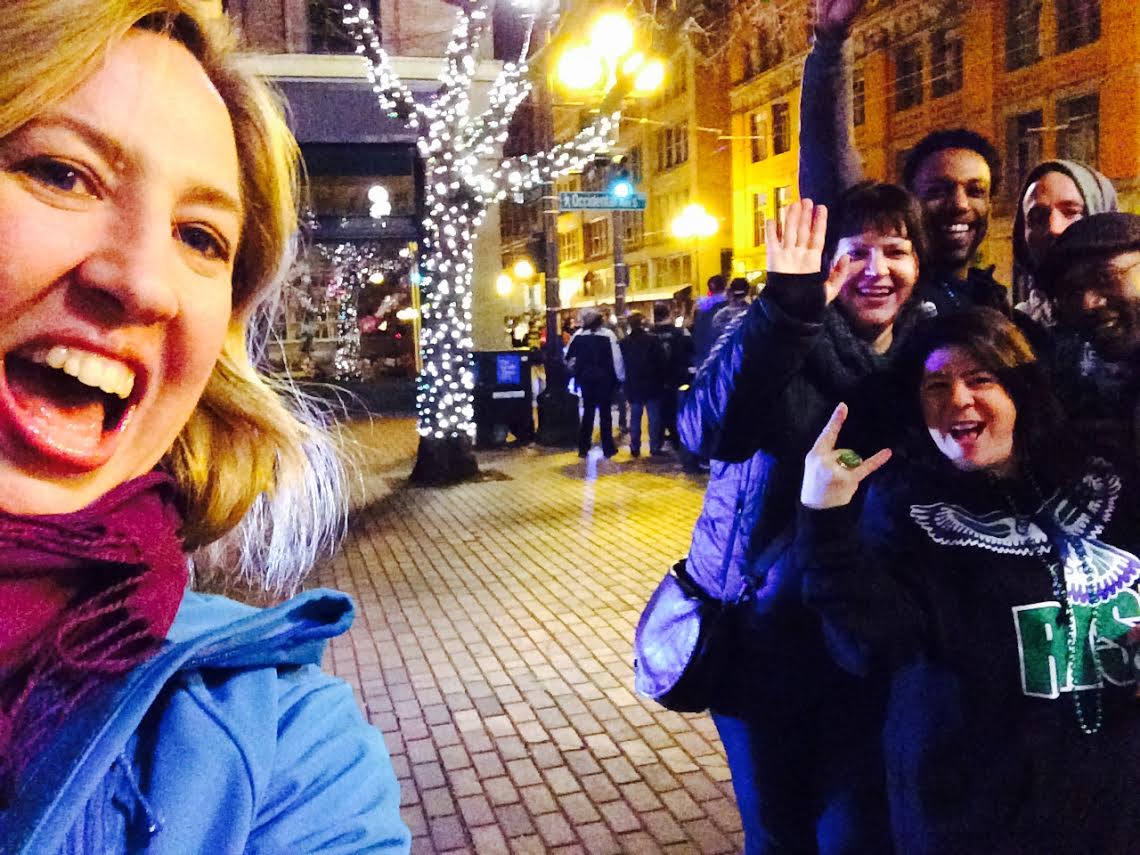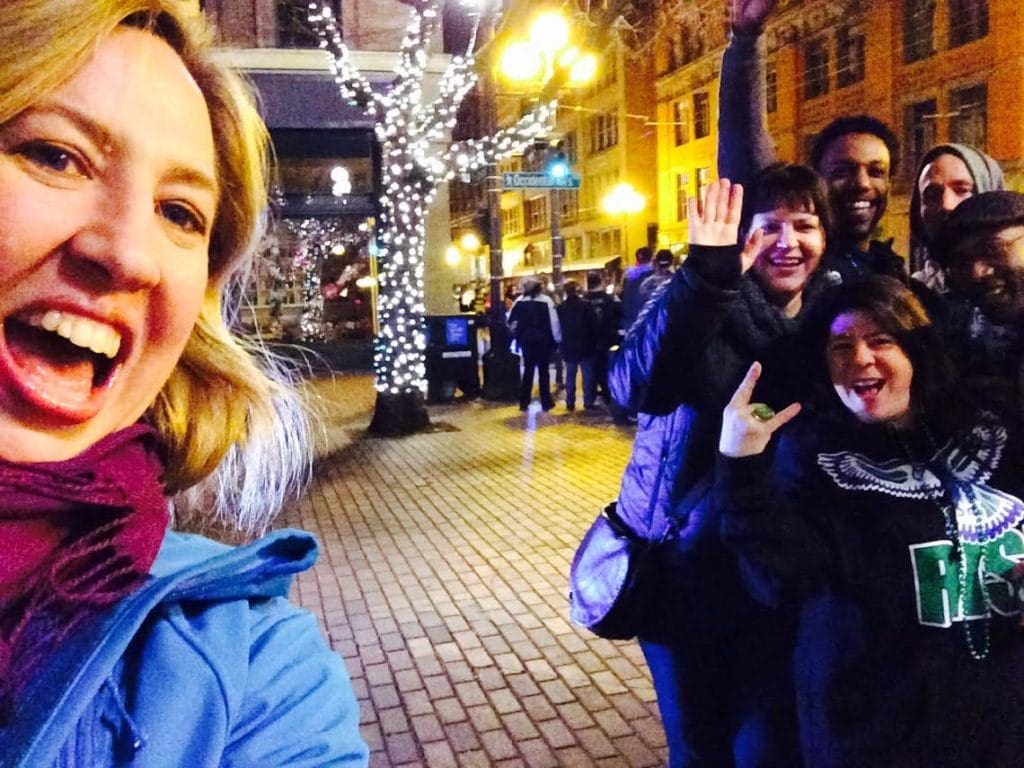 Next up to bat—sports. Yes, Seattle is a sports-loving city, from local Dodgeball leagues to the winning WNBA Seattle Storm! And we are a hardcore group of fans. The Sounders, the Mariners, and the new hockey team the Seattle Kraken all have a devout following. I mean Seahawks fans (called the 12s) even get their own flag flying on top of the Space Needle. The 12s are so hardcore that I tell my clients moving here from the Bay Area to avoid wearing their 49ers gear in public during football season.
Now, me? I love my Seahawks, but I'm really more of an art fan.
Does Seattle Have an Arts Scene?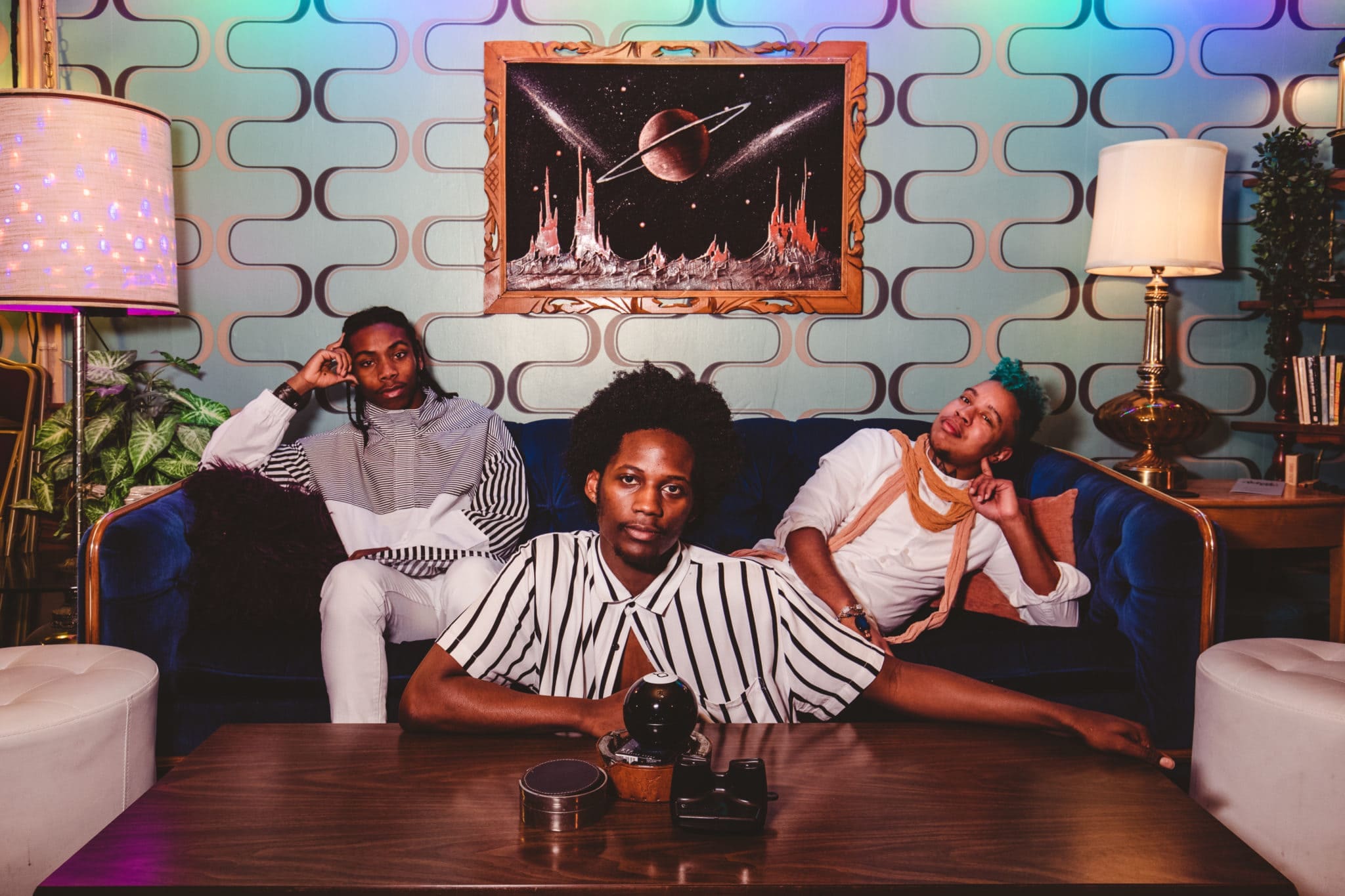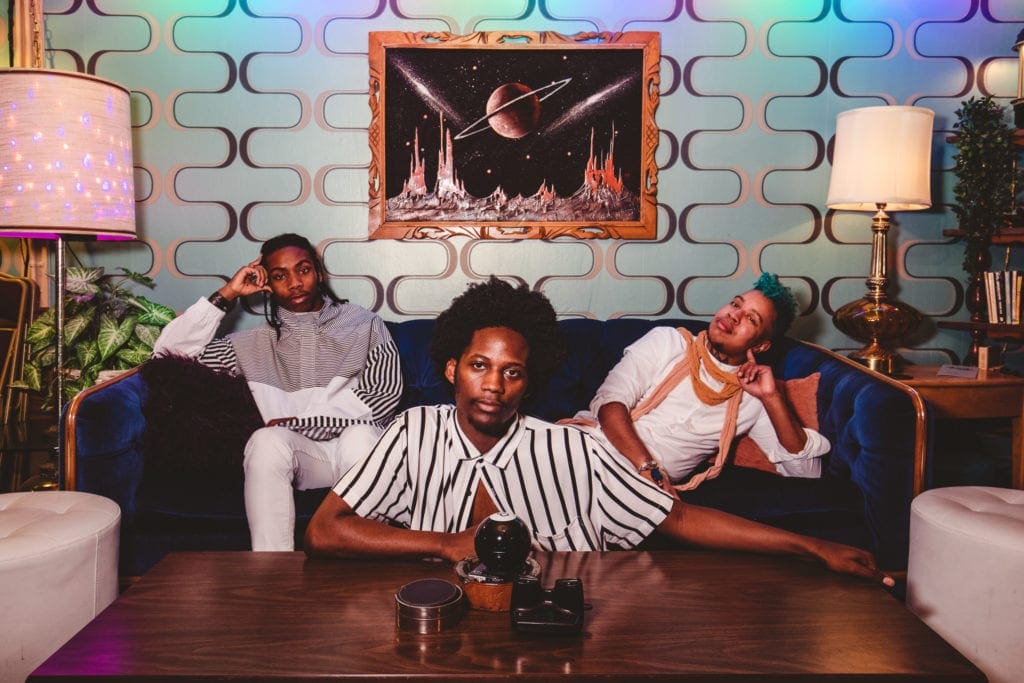 Speaking of the arts! Historically, Seattle has been an incredible city to incubate new artists. From amazing music venues like the Showbox, the Neptune, and the Crocodile to avant-garde theater spaces like On the Boards, ACT, and 12th Ave Arts, Seattle has been the birthplace of new music, new musicals, and everything in between. There is amazing ballet and opera at McCaw Hall and the Seattle Symphony plays at Benaroya Hall. Love Broadway shows? There is the 5th Ave Theater where Chavi and I are now season ticket holders. So if you need a Les Mis fix, call me!
Seattle also has the recently opened Climate Pledge Arena, the most progressive and sustainable concert venue in the country. I mean, only in Seattle can you find a venue named "climate pledge."
Check out our interview with Dani Tirrell. Dani is a nationally known choreographer who often works in Seattle >
Does it Rain a Lot in Seattle?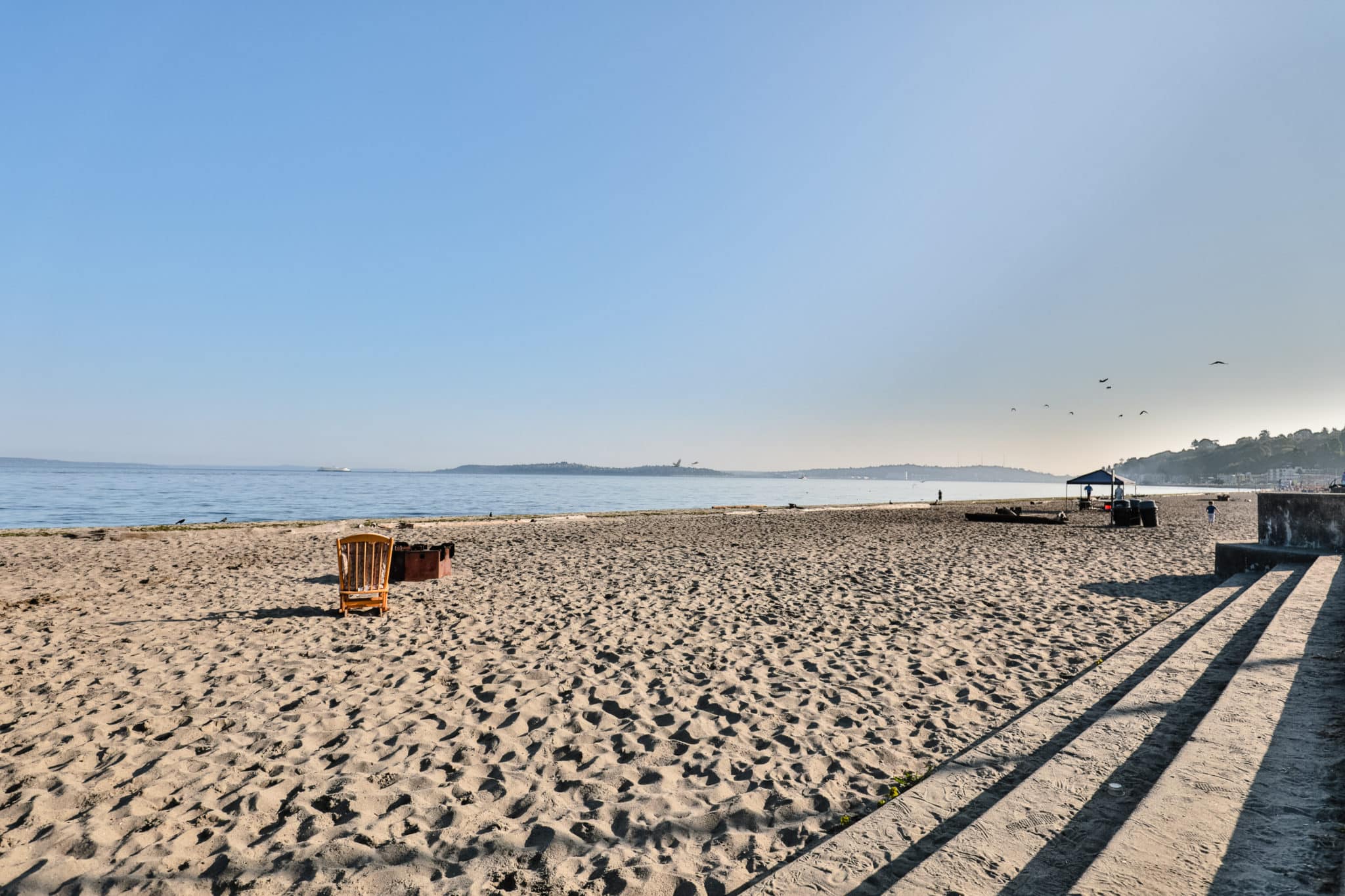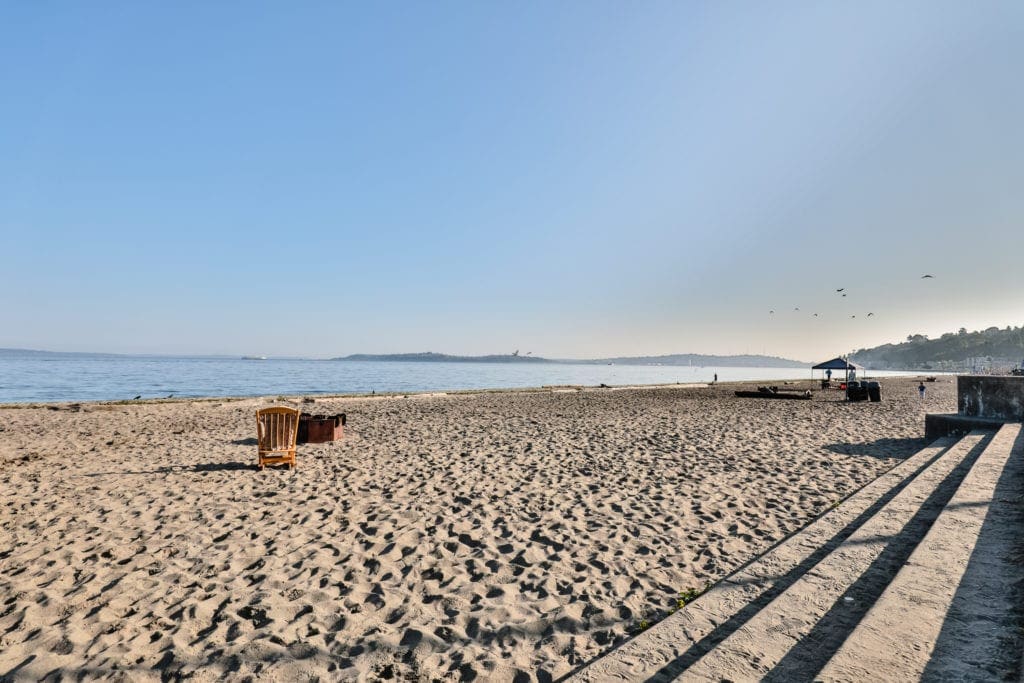 Let's chat about the weather. Summer is absolutely glorious in Seattle. Temps in the 70s and 80s, blue skies, restaurant patios, boating, swimming… Summer is amazing. But fall is pretty darn wonderful, too—in my opinion it is the best time to be outside. Go for a hike through Seward Park or spend an afternoon in a hot tub boat on Lake Union. (Yep, hot tub boats—they're a thing.)
Does it Rain a lot in Seattle? Technically we have grey days. Like a lot of grey days. We do not actually get as much rainfall as New York or other cities. I will be honest. Once you are in October and November the days are dark and the grey drizzle will make you mad. Luckily we are a city of Introverts so we just get a book and hunker down until about April.
What About the Snow in Seattle?
Occasionally we get snow. And when we do, the whole city shuts down, which is fine cause no one here knows how to drive in the snow anyway. For you folks from the Midwest and the Eastcoast, you will think we are crazy. One ice of snow and the whole city shuts down. The problem is that in Seattle when it snows it will melt a bit and then freeze at night. And for weeks we have a sheet of ice everywhere. Not fun!
Local pro-tip: Moving to Seattle? Do not buy an umbrella. None of us carry umbrellas.
Check out our guide for neighborhoods that have beach access for when it is nice and warm outside >
Is Seattle Gay Friendly and LGBTQ+ Affirming?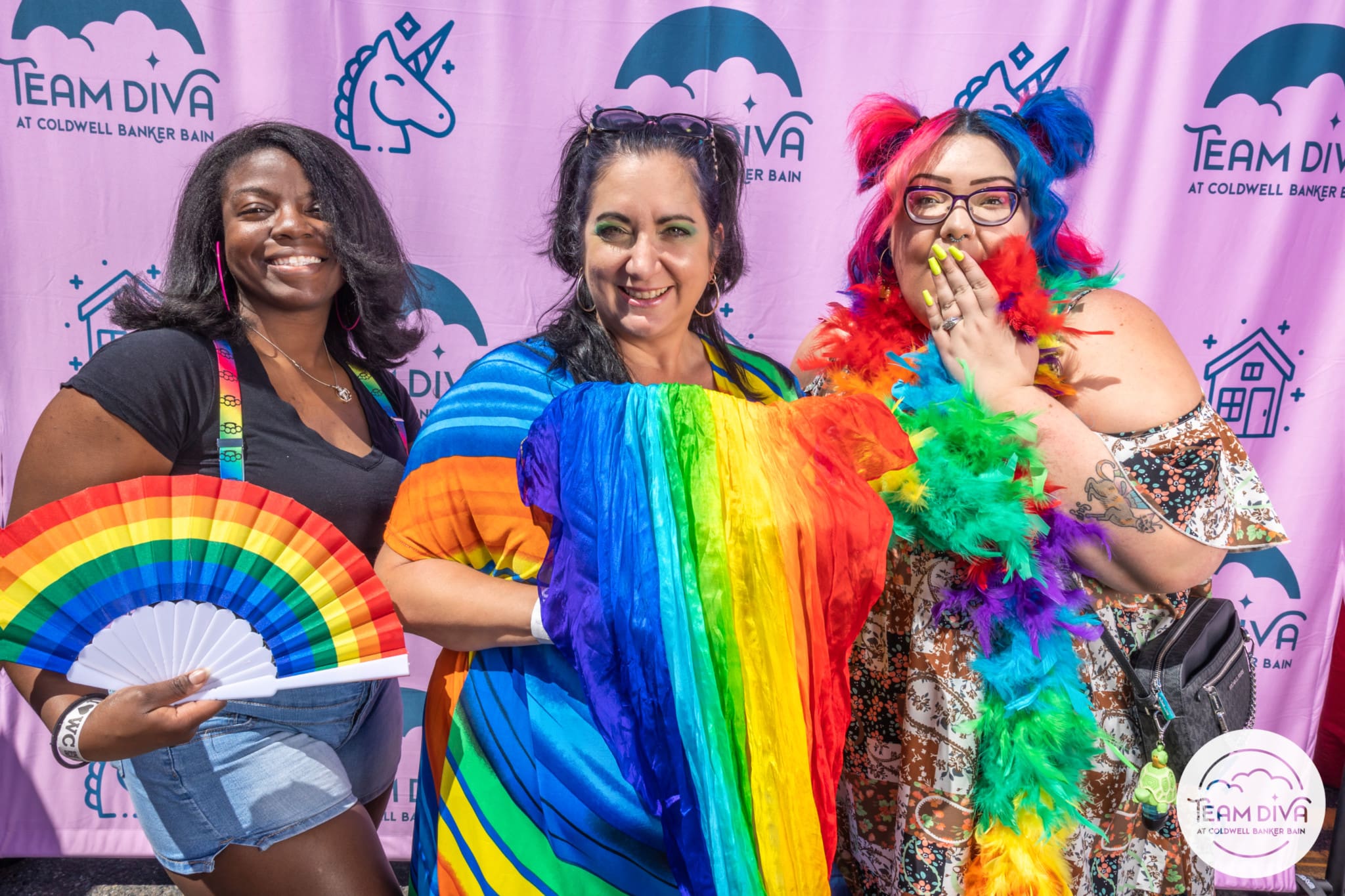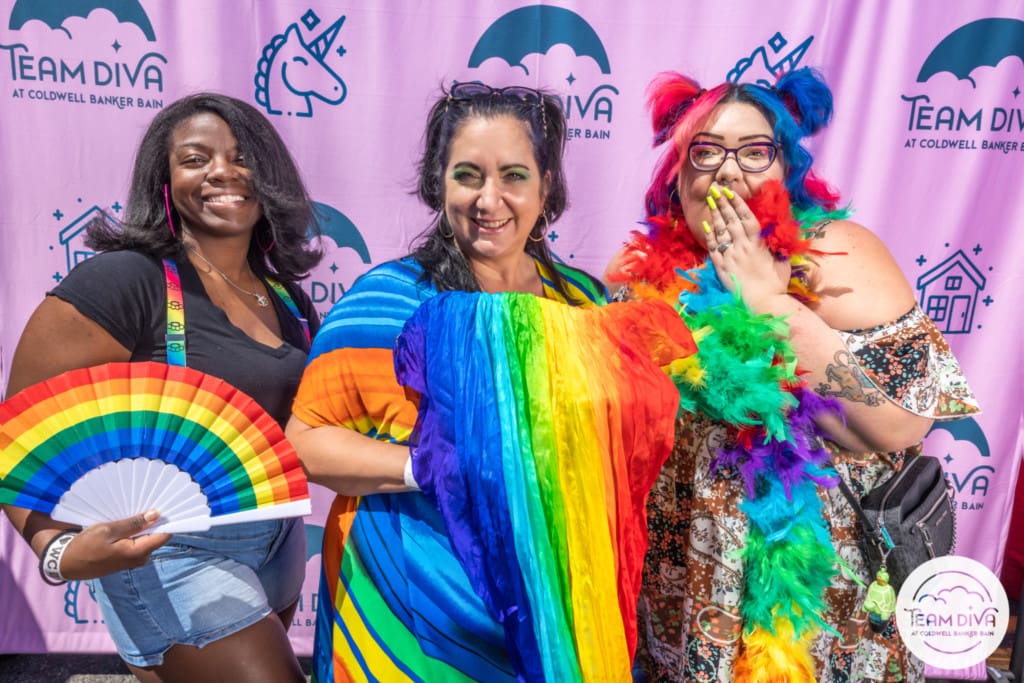 You know what else is glorious? Seattle's Drag Scene. Seattle is the town where Jinkx Monsoon and Ben DelaCreme honed their drag skills. 'Cause we do love our drag in this city! Seattle has it's faults, but hands down it is one of the MOST queer friendly cities in the world. And as the one of the top LGBTQ real estate teams in Seattle, you know we know queer. We are super lucky that some of the best drag queens in the city are also Diva Dwellers like Cookie Couture, Old Witch, Bobbi Jo Blessing, and Sylvia O'Stayformore. A few of their favorite places to perform are the Comeback in SODO, Kremwerk in Downtown Seattle, and Skylark Lounge in West Seattle. And of course, the gayborhood is Capitol Hill, which is where Team Diva got our start.
Check out our guide for a few of our favorite LGBTQ+ affirming neighborhoods >
How To Chose a Public School When Moving to Seattle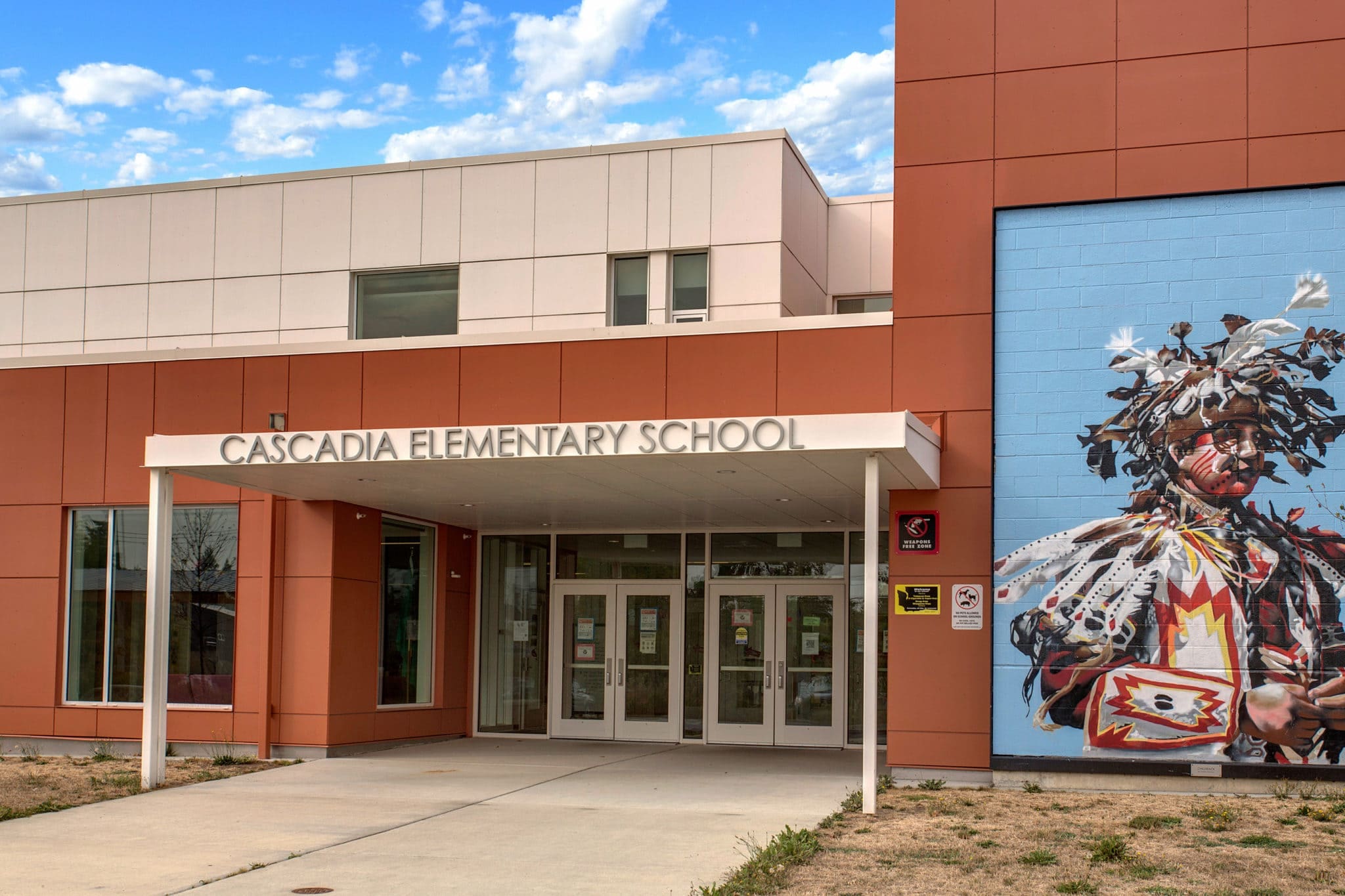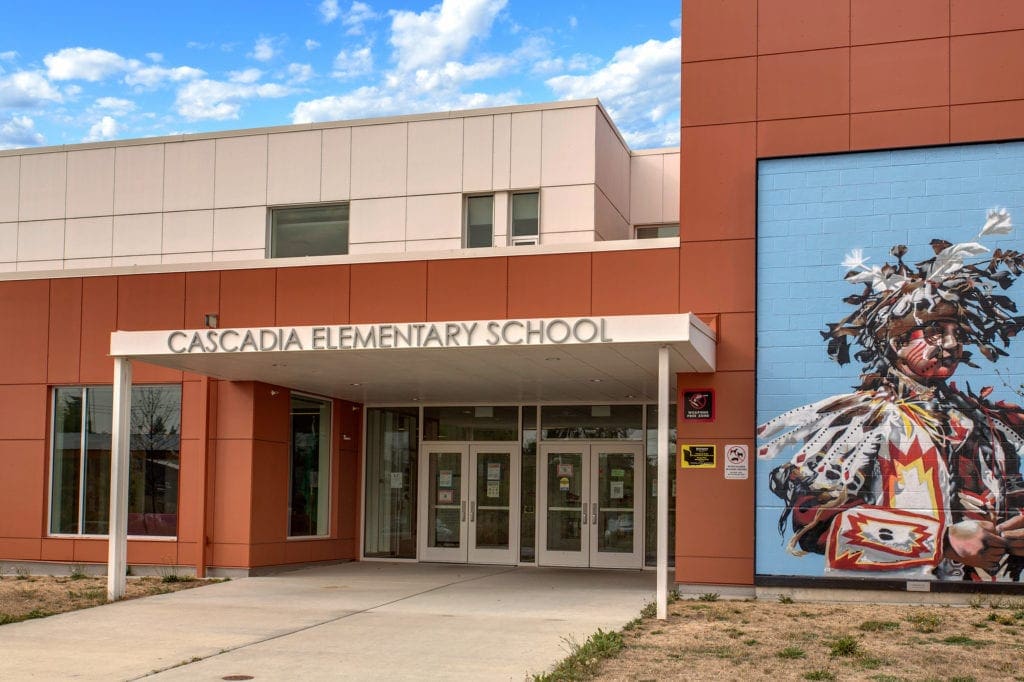 Seattle attracts a lot of families who really want their kids to grow up in the city. One of the questions we get all of the time from new folx is about the local schools. Just so you know, we are big believers in public schools here at Team Diva. We fought really hard to increase education funding at the state level for our communities.
Choosing a public school is incredibly personal, and goes beyond just the GreatSchools rating. We always advise our clients to visit different schools before making a decision. Last year we had clients who wanted to find a school where their trans child would be supported and affirmed. No rating will tell you if a school provides the right learning environment for your child. Regardless of the school you choose, we always encourage folks to get involved and make sure the school is addressing your kiddo's needs as well as the needs of kids with fewer resources.
What Type of Parks Does Seattle Have?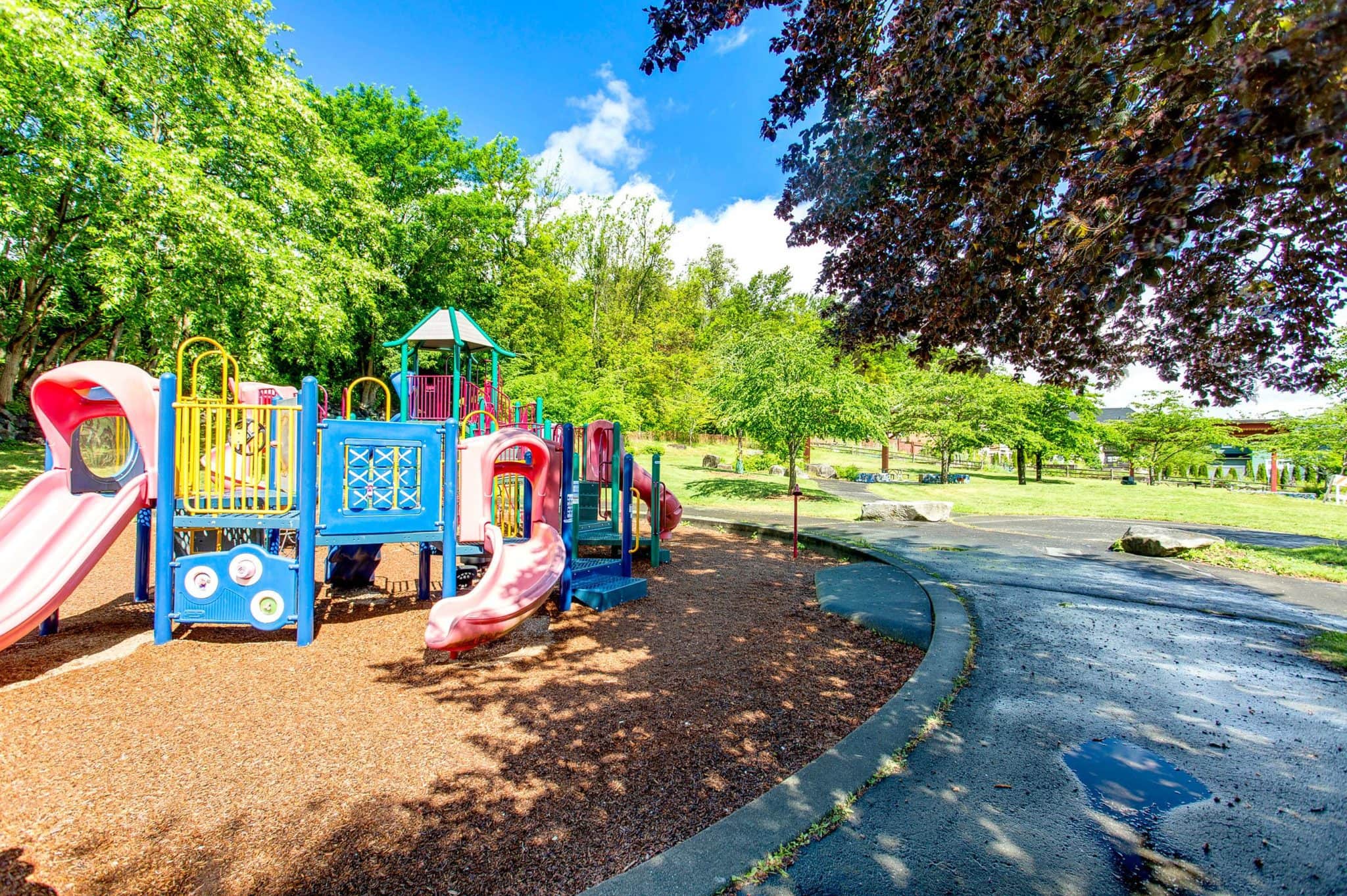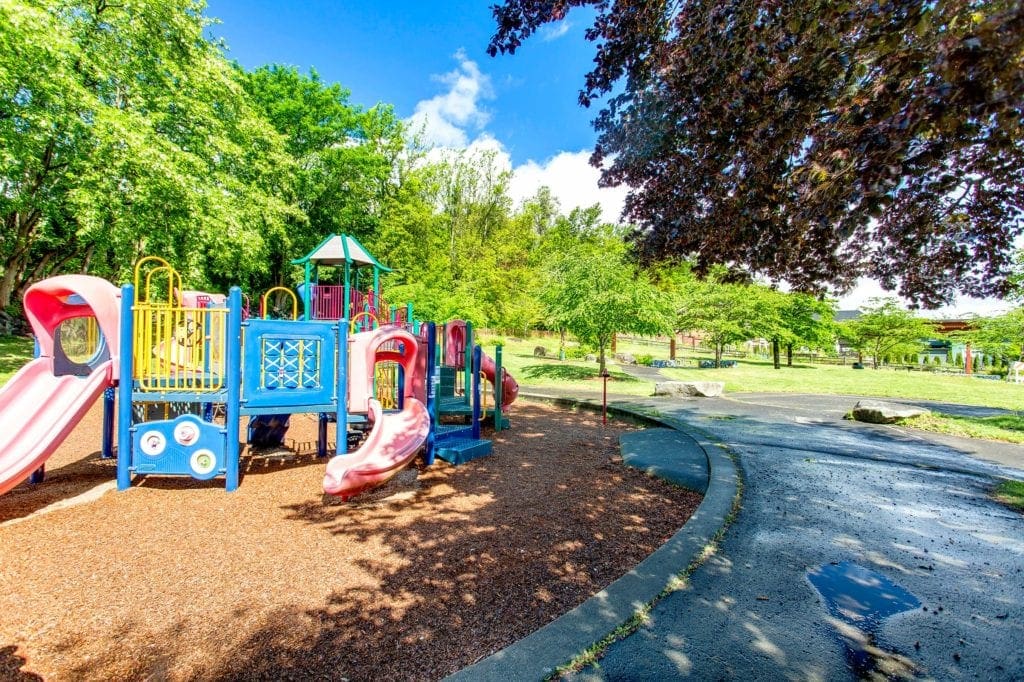 Every weekend, you will find us walking the Diva Dogs through the old growth forest at Seward Park. And that is just one of many wondrous parks in Seattle. Our parks provide folks with not just beautiful spaces and views, but with all kinds of fun activities. Fly a kite at Gas Works Park, hike through lush greenery to amazing Sound views at Discovery Park and Carkeek Park, go lawn bowling at Woodland Park, or enjoy swimming at Magnuson Park. We even have a Hat N' Boots Park in Georgetown. There are also numerous dog parks across the city where your furry pals can frolic off-leash with other furry friends. Parks are kind of our thing in Seattle.
Best Neighborhoods That Love Dogs and Have Dog Parks >
Why is Seattle Such a Bookloving City?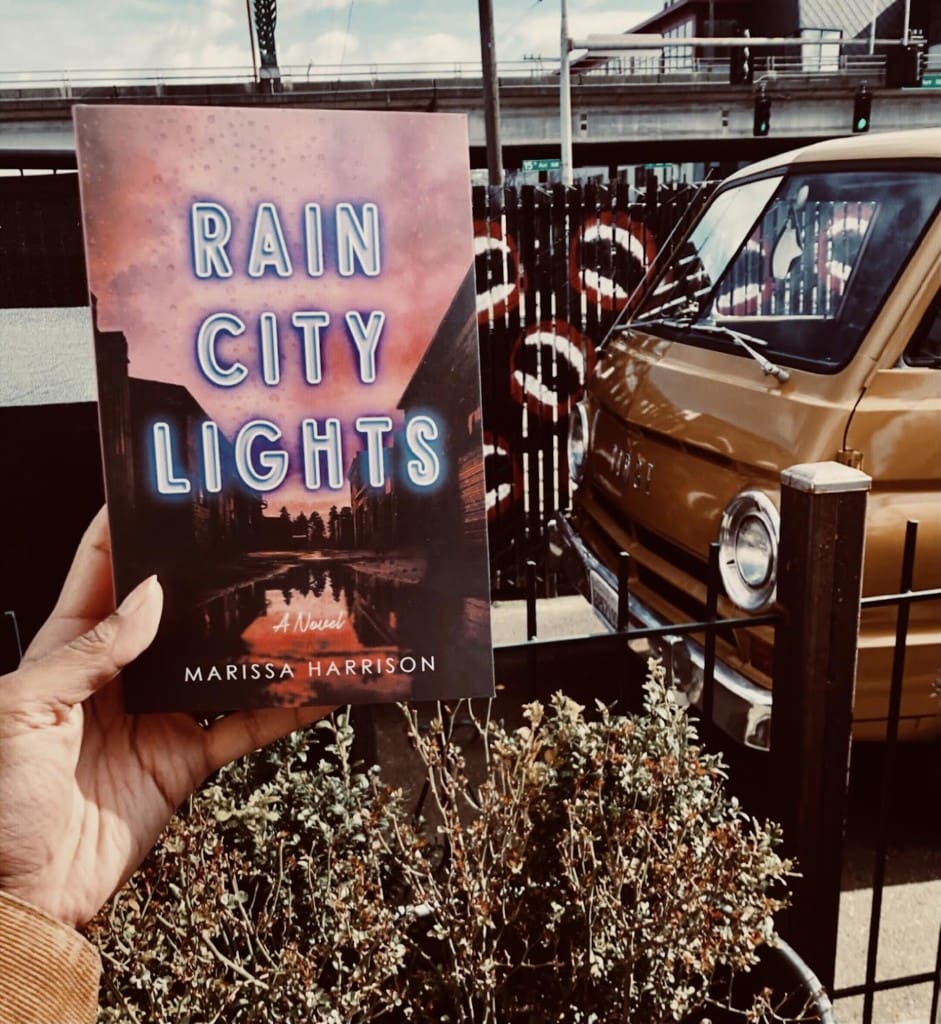 Last but not least, books. Why books? Well: In 2017, Seattle was named a UNESCO City of Literature. We are big readers here in Seattle. I know I have at least three books on my nightstand right now. And despite being the home of Amazon, we still have almost 30 independent bookstores. I am a big fan of my neighborhood store, Third Place Books in Seward Park. But when I am on Capitol Hill, I head to one of Seattle's most well known bookstores, The Elliott Bay Book Company. I really can't leave that place without buying something! We even have a store just for Cookbooks called Book Larder.
Meet Diva Dweller and Writer Marissa Harrison >
Bonus Tip: What About the Seattle Freeze When Moving to Seattle?
I would be a bad local if I did not talk about the "Seattle Freeze." This is the perception that this is a hard city to make friends in. Seattle is a "choose your own adventure" type of place. Basically, we are a city of introverts. Meaning you have to use your best extroverted self to get out there and find friends. But once you find one person in a community, you suddenly have dozens. Get season tickets to something. Join a dodgeball team. Or adopt a dog, we love our dogs in this city, and it can be a great way to meet people!
---
Kim's Story About Moving to Seattle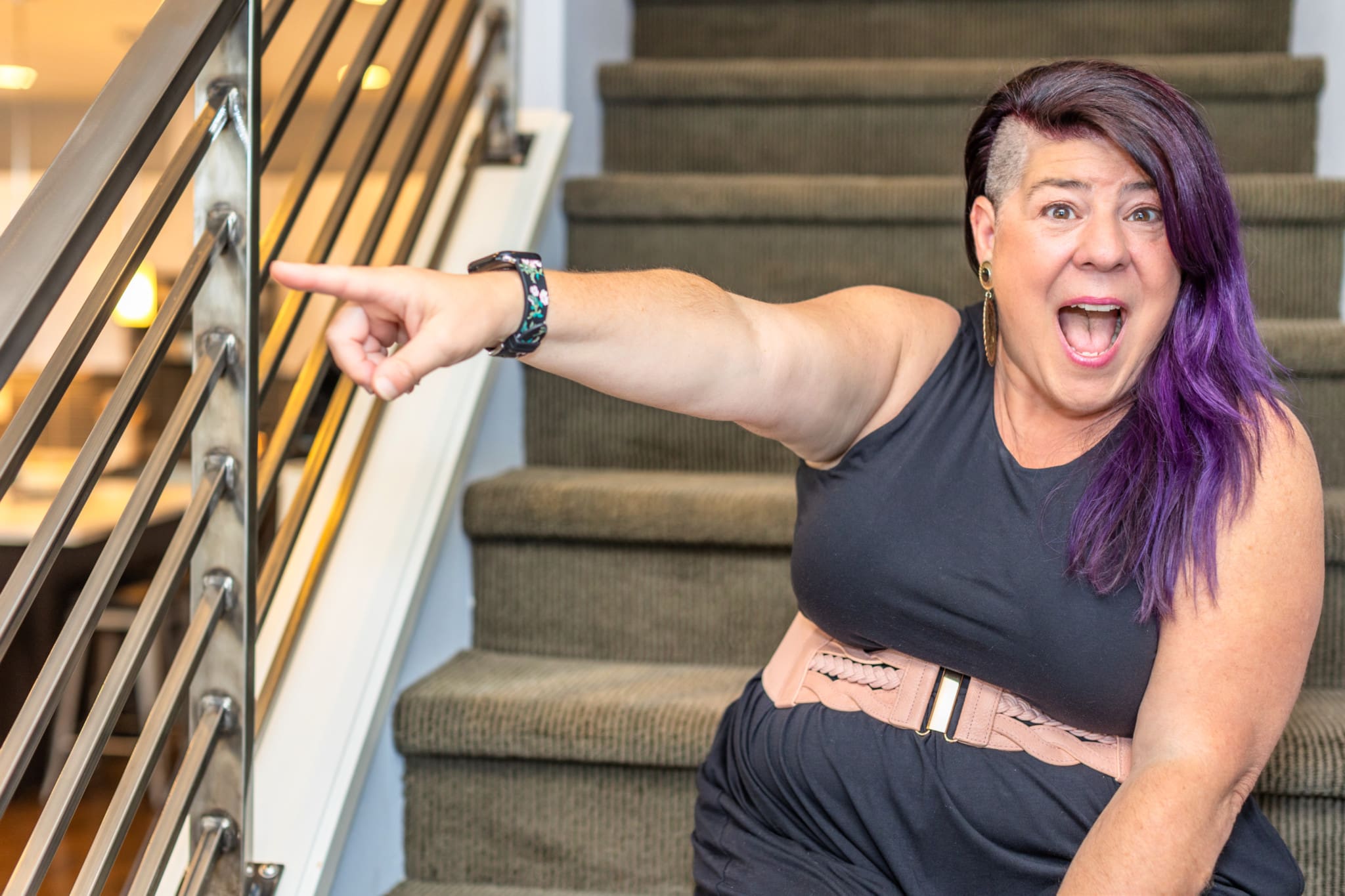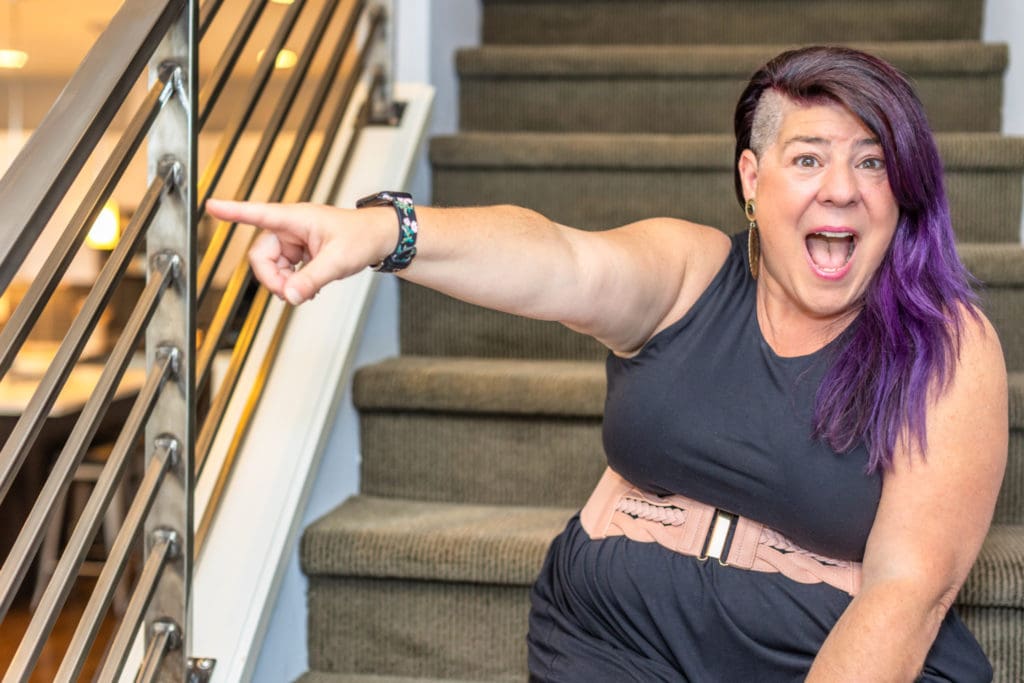 I'm Kim Colaprete with Team Diva at Coldwell Banker Bain, and I know from firsthand experience what it's like to move to Seattle. Like many Seattlites, I am also a transplant. I'm a Philly/Jersey gal who moved to Seattle in 1989. As soon as I moved to Seattle, I quickly got involved in local politics. Some of my first work was on passing pro-choice legislation in Washington state. And I've worked a long time advocating for LGBTQ rights, which included passing marriage equality in 2012.
Oh, and I also am the founder of Team Diva along with my wife Chavi.
Learn more about Kim who wrote this guide >
---
Team Diva's Guides to Learn About Seattle's Neighborhoods and Moving to Seattle
---
Thank You For Reading An Insider's Guide to Moving to Seattle!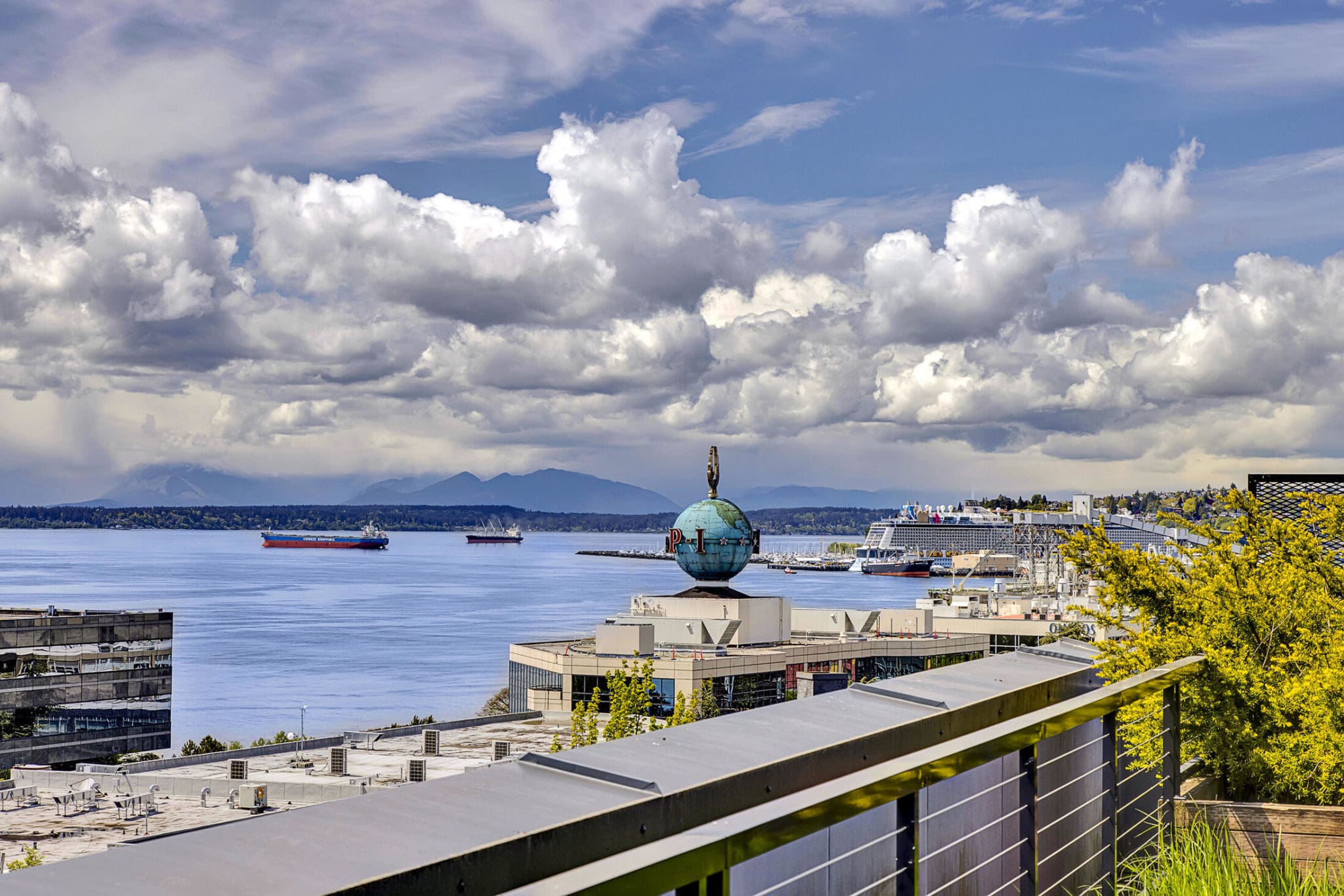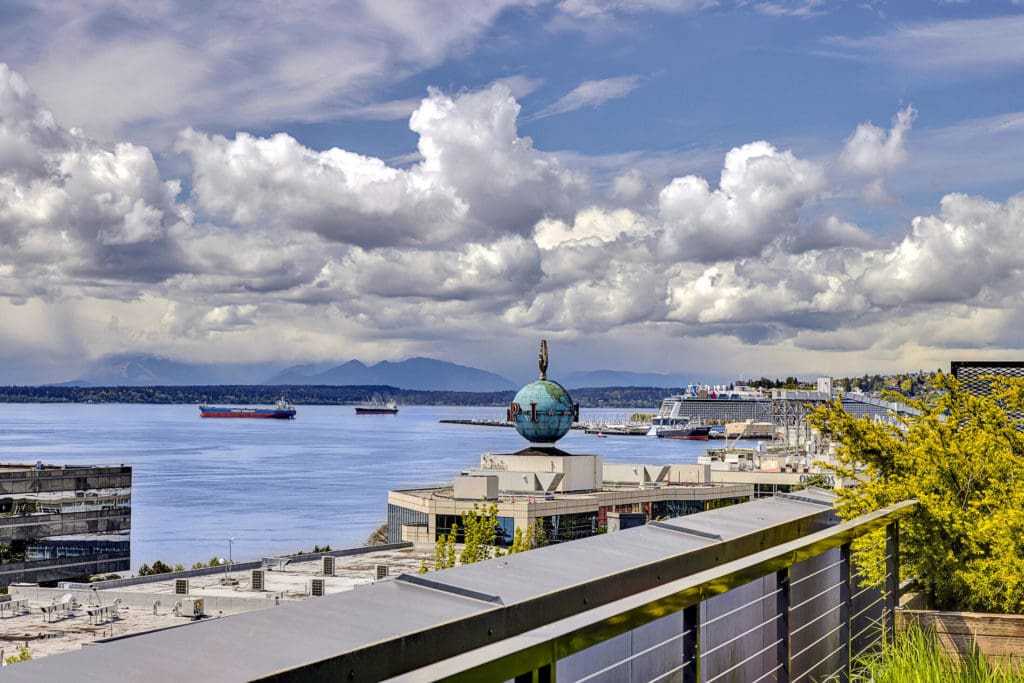 What do you need to know about moving to Seattle? In my insider's guide, I went into detail about some of the issues that people don't talk about a ton. I share important considerations regarding safety, schools, and queer Seattle. My insider's guide also elaborated on Seattle neighborhoods, the arts, sports, parks, and of course, the weather. And now you know that it's important to find a fave coffee spot and a favorite bookstore, too! You are well on your way to becoming a savvy Seattleite!
What Are Our 10 Insider Tips & Considerations for Moving to Seattle?
Find Your Seattle Coffee Spot
Learn About Safety in Seattle by Doing Your Own Exploring
Seattle Has Tons of Neighborhoods
Seattle Is a Sports Loving City
Seattle Has a Thriving Arts Scene
The Weather, From Winter to Summer
Queer Seattle is Drag Queen Central!
Choosing a Public School
Parks Are Kind of Our Thing
Seattleites Love Bookstores
We are here to help. Our team understands that the process of buying a home can take a year or two. And we are more than willing to give you a personalized plan to get the ball rolling. Feel free to contact us directly at thediva@teamedivarealestate.com or call/text 206-271-0264.