Team Diva knows how to sell a condo in Seattle better than most listing brokers regardless of the market handed to our team. Why? We are extremely honest and direct about what it takes to position a home above the competition. And more specifically we know how to position a unique condo to sell for more money than their neighbors. We call this process the Diva Difference.
Team Diva's How to Sell a Condo in Seattle Methodology
Team Diva's process of selling condos in Seattle is easy on paperwork but very detailed in action. The process is as follows.
The Team Approach
Preparation is Key
Finding Out the Home's Story
Creating and Implementing an Effective Marketing Strategy
The Team Diva Method of Negotiation
Get Educated About the Basics of Selling a Home in Seattle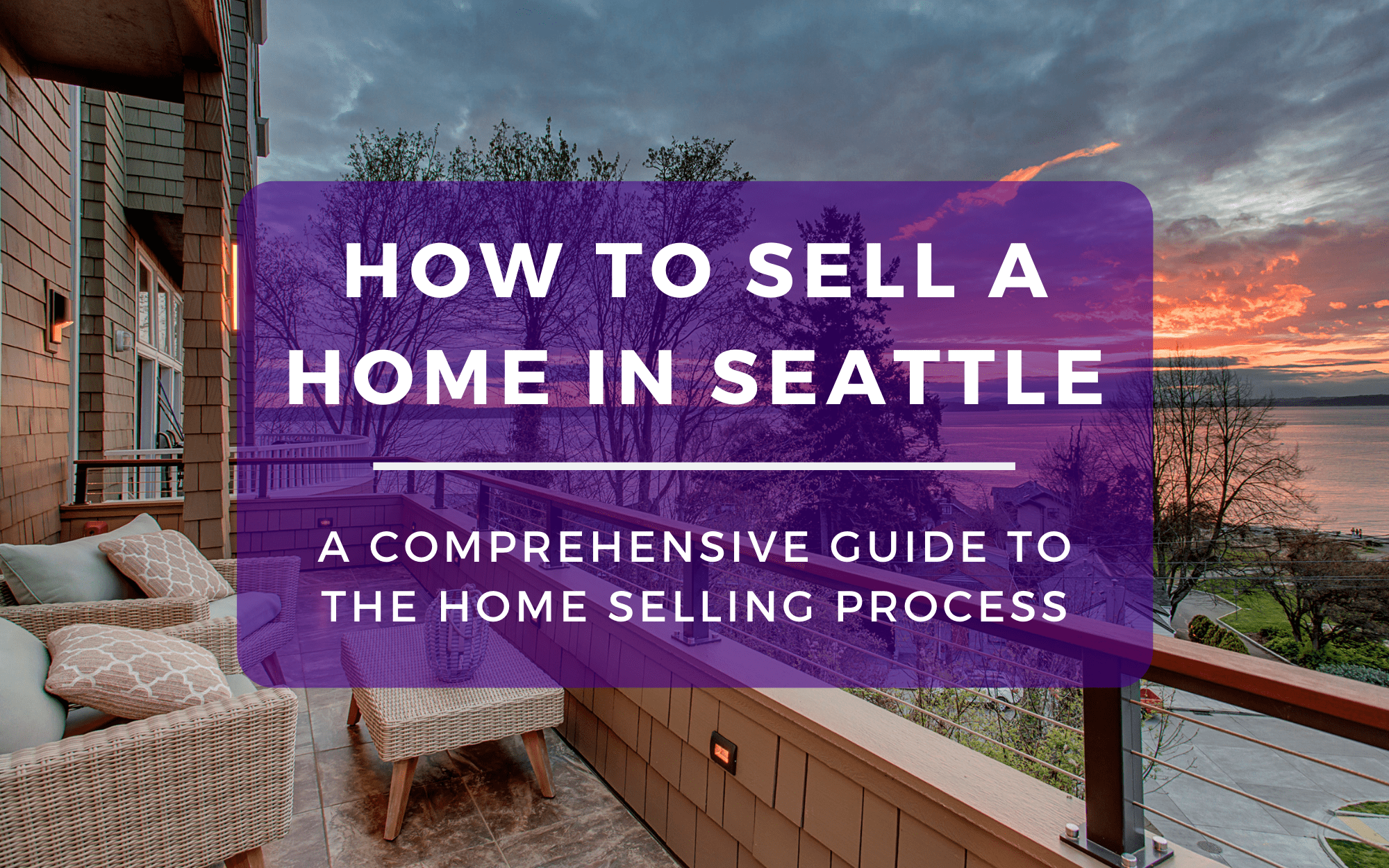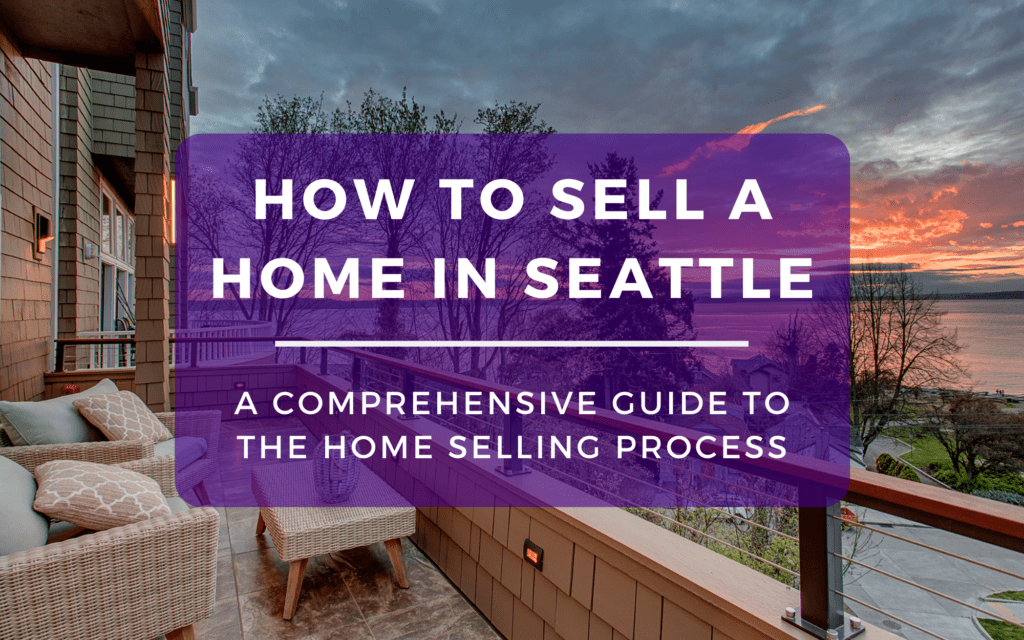 Before we start do yourself a favor and understand the BASICS of how to sell a home in Seattle. Our very detailed blog dives into each and every step of the process. This specific guide is more about the nuances of how to sell a condo. The biggest difference between selling a house versus a condominium comes down to the homeowner association documents and the finances of the building. Which we will dive into as well below.
Educate yourself: How to Sell a Home in Seattle >
Team Diva's Guide on How to Sell a Condo in Seattle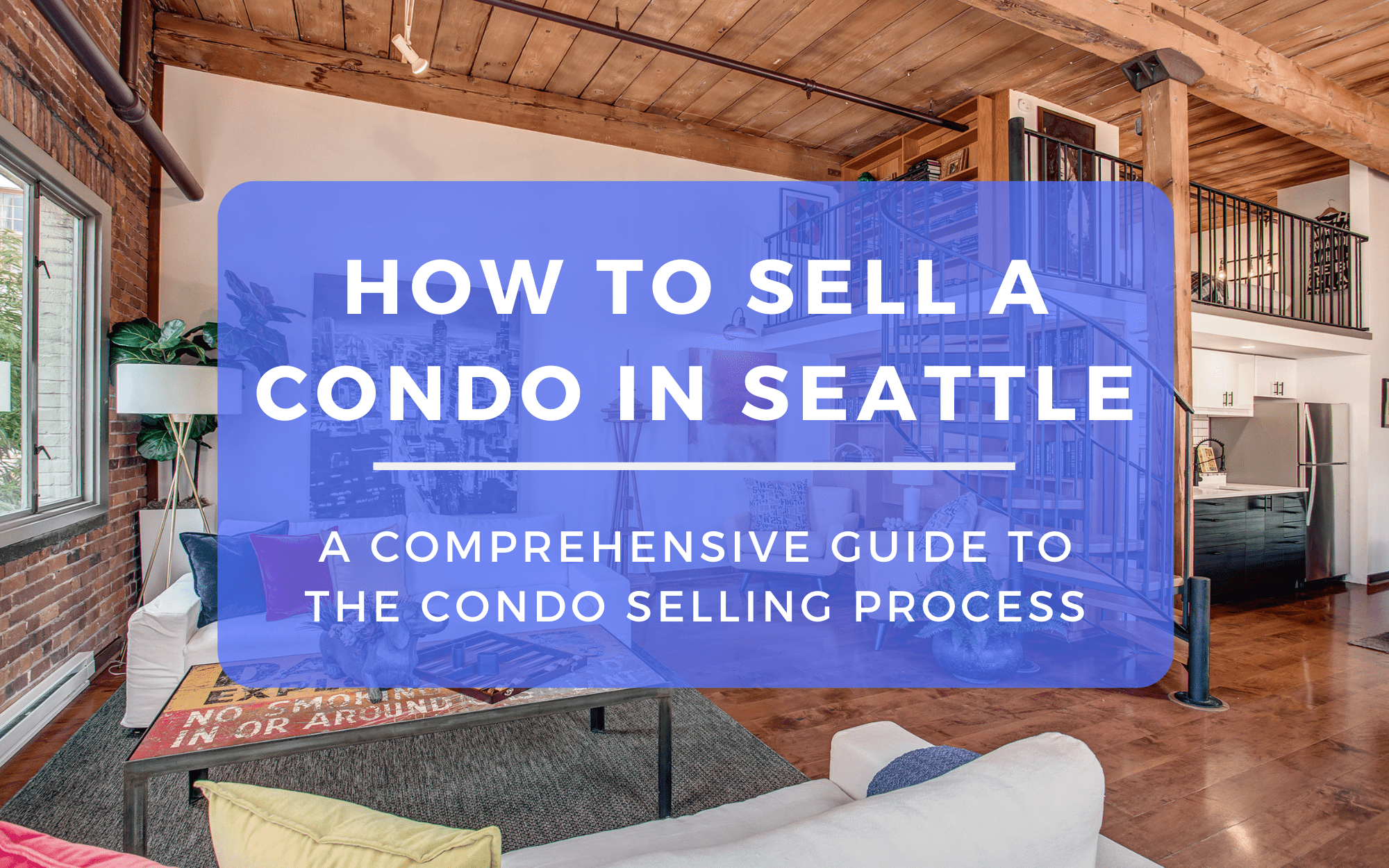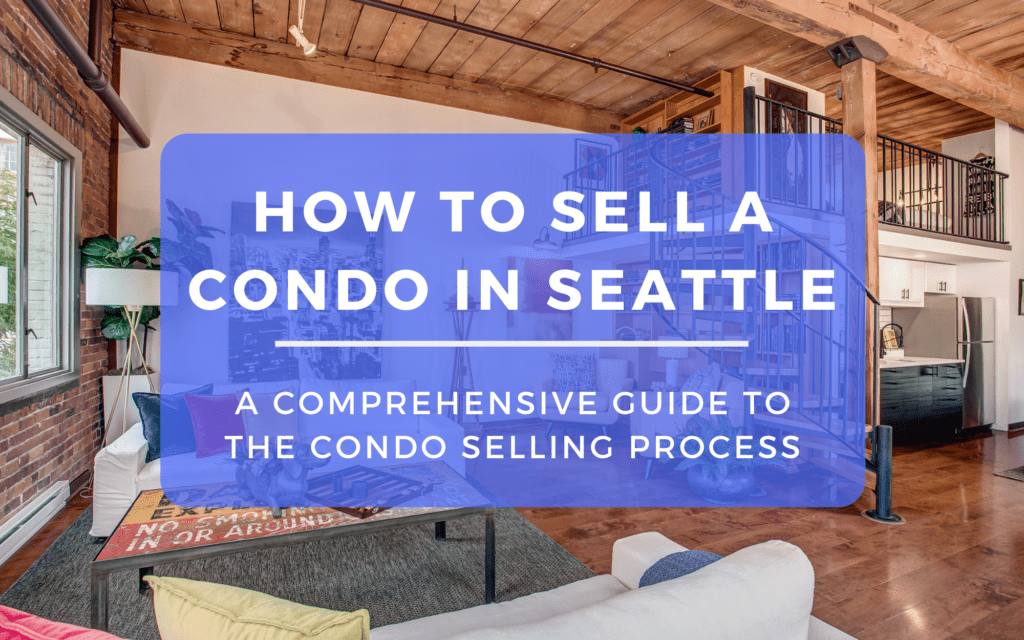 Our very detailed guide to get your condo home sold works regardless of the market. At the height of the COVID outbreak, Seattle had a three month supply of condo homes on the market. Many of our clients were looking at a one in six chance of getting their home under contract. Our very first conversation with many of our sellers during this time was to be completely transparent about the market conditions. The response we received was "Why are you the first REALTOR to tell me my condo might not sell?" We were very honest about the market and what was needed to get the job done.
Majority of our condos sold in 2020 despite it being a super tough market.
That is right. We sold all of our condos that came on the market in 2020 except for our super cute loft. And the reason why is that our savvy home sellers really adopted our home selling process of the Team Approach, Preparation is Key, Finding Out the Condo's Home Story, Effective Marketing Strategy, and that extra Team Diva Negotiation.
Let's dive into the specifics of that approach.
The Team Approach
Our team is a true team. The team lead determines the work that needs to happen before the team is listed, works with the sellers to get the home's story and identifies the overall price range for the seller to analyze. We work together to coordinate the timelines, the vendors, and everything that goes into listing a home.
In addition to the core team, we have a well-honed team of vendors who understand the look and feel of a Team Diva listing here in Seattle. Here is a breakdown of our extended team.
Team Diva's Listing Extended Team
Lead Listing Team Member
Listing Manager
Contractors for the Big Work
Painters
Landscapers
Handy People
Flooring Specialists
Stagers
Photographers
Videographers
3D aka Matterport
Content Creators
Social Media
And more as the season requires it….
How does this team approach apply to condos?
Specifically for a condo our team fully understands what it takes to navigating a building's requirements to get work done in the home. They also know how to work with the property management companies to get the HOA documents for potential buyers. And our team understands how to coordinate the tricky understanding of the rules and regulations of each building.
Preparation is Key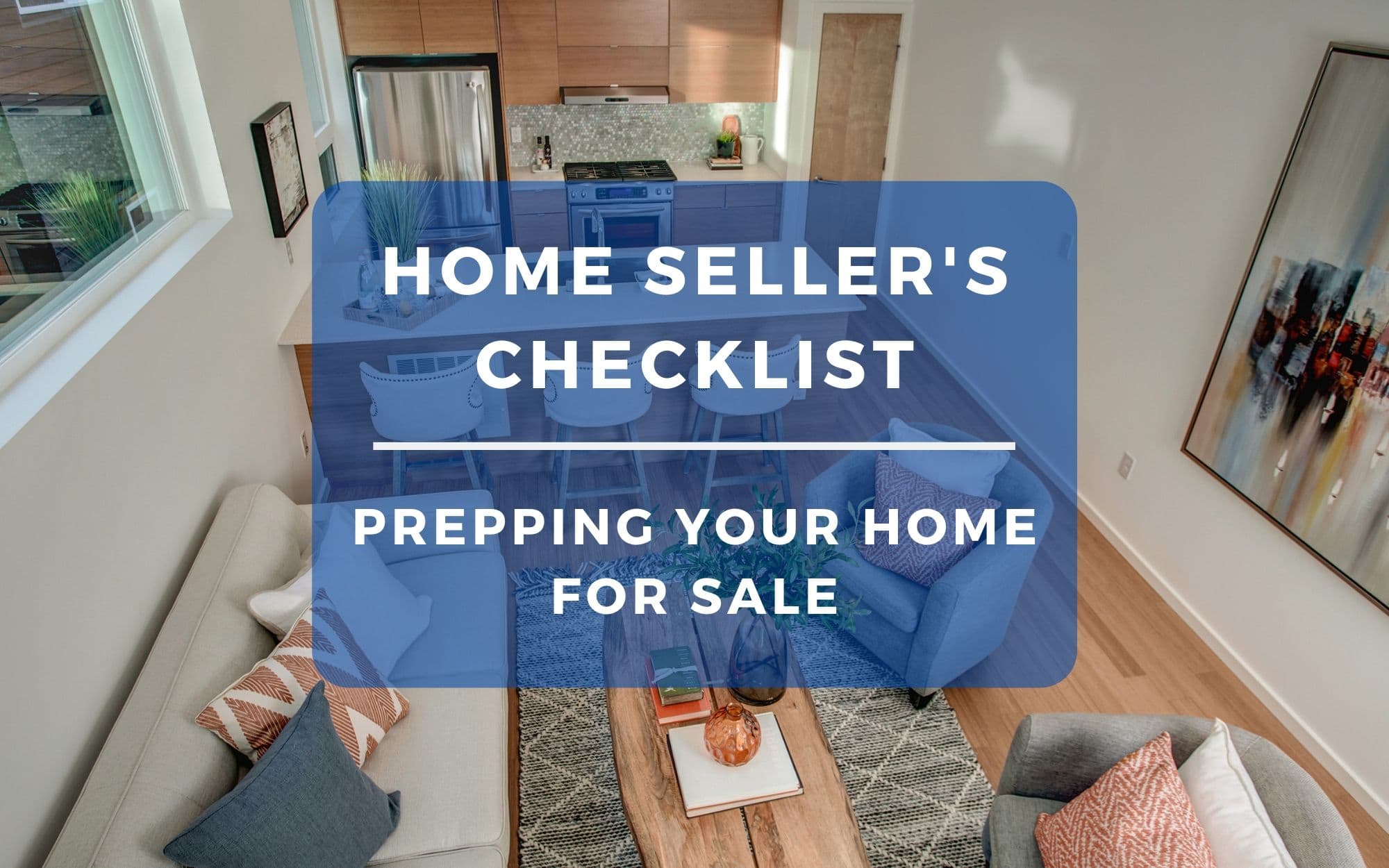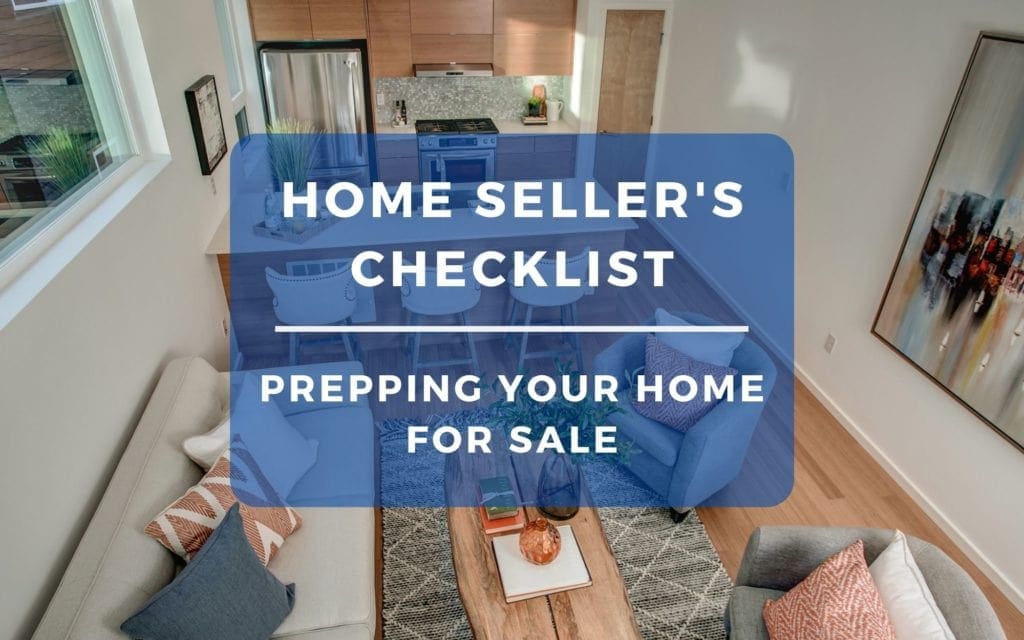 At Team Diva, we make a custom list of Home Sale Prep Details for every home-seller client. We give this prep list to our Listing Manager and he runs with it. The goal for all of our listings is to help buyers visualize themselves living in the home and to have them literally fall in love, from the moment they see it online to when they open the door and walk inside. Your house needs to lure the buyer with every aspect of its presentation.
Examples of Listing Preparation Work for a Condo
Getting the HOA Documents
New Carpet
Deep Clean
Windows Cleaned
New Paint
Changing Out the Appliances
Making Sure the Hot Water Heater is Installed Correctly
Fixing Cabinets
Staging the Home
Working with the HOA to Fix its Finances (read our blog about selling the Morgan condo)
And soooooo much more!!!!
Get Educated About the Process
We are often asked to provide a listing checklist for sellers. But a generic checklist only works if you live in the suburbs and every home looks the same. Here in Seattle, a highrise in Belltown will need to be prepped differently than a co-op on Capitol Hill. However, it would be good for many of you to better under our preparation methods which are to "Fix What's Broken" and  "Make It Pretty" process.
How does the preparation process approach apply to condos?
Condos are often ignored when it comes to preparation. And in many cases, condos need the Diva treatment more than anything other types of homes. The majority of condo buyers are first-time homebuyers with few resources, downsizers who do not want to do any work, or investors. All three of these major groups need that turn key move in feel. In other words that carpet you think is still good but has a few wine stains has got to go my friend.
Finding Out the Condo's Story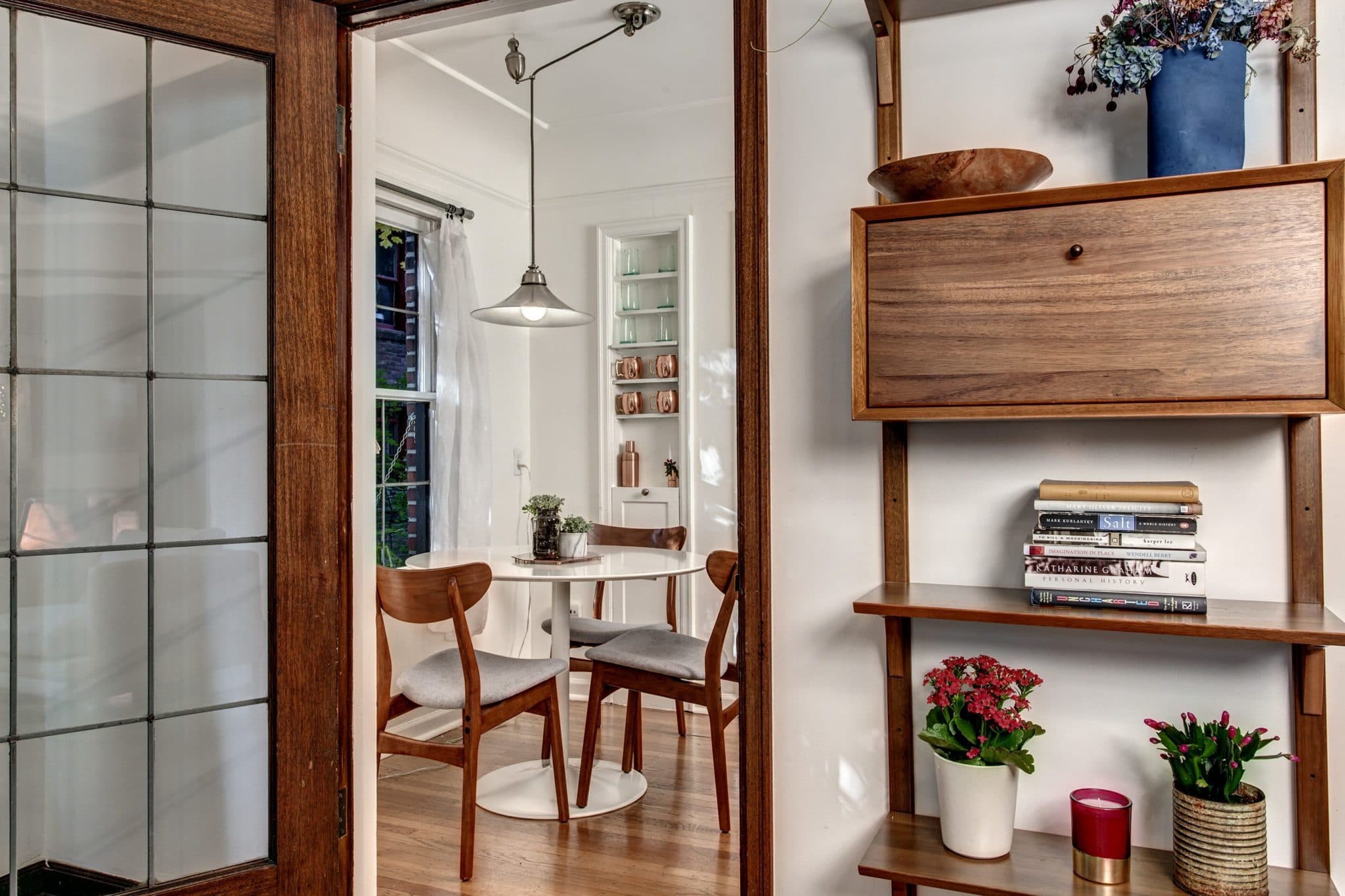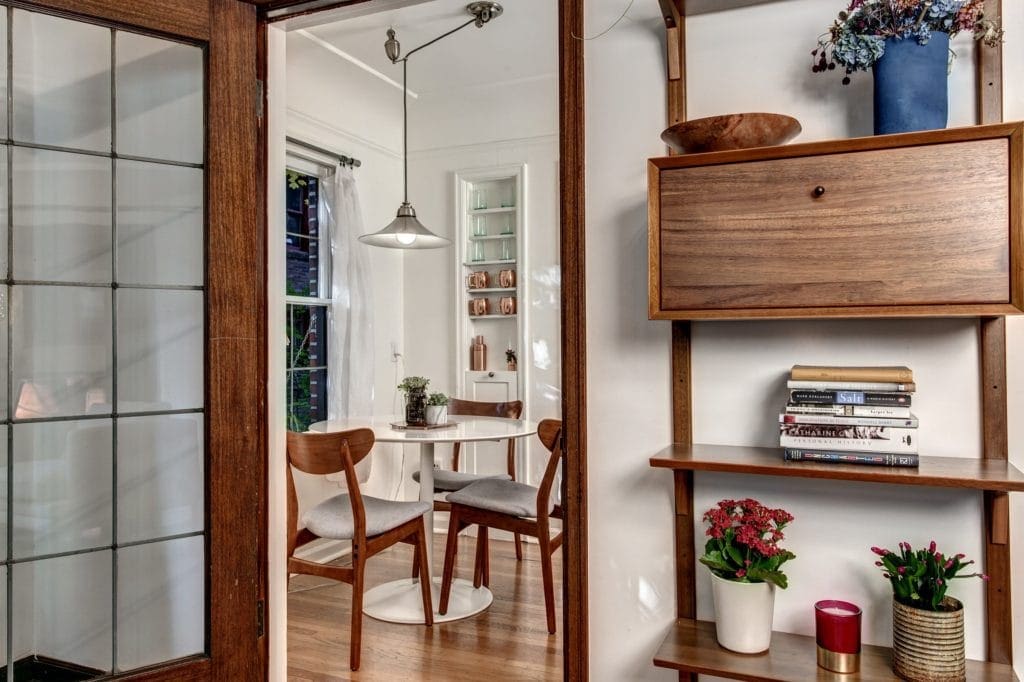 The condo home's story is so important in allowing it to distinguish it from the competition. The impact of COVID lockdowns has caused a massive ripple in the Seattle condo market. In many neighborhoods, the inventory is as high as it was during the Great Recession. Hands down you have to have all points align to get a condo sold right now. The key to that success is that a savvy real estate broker knows that they have to do more than just take photos and put them on the market.
Ask yourself…
What is unique about this home?
Why is the neighborhood so special?
What is amazing about the building?
From there you can construct a beautiful story about the home.
Here are a few of our favorites:
Creating and Implementing an Effective Marketing Strategy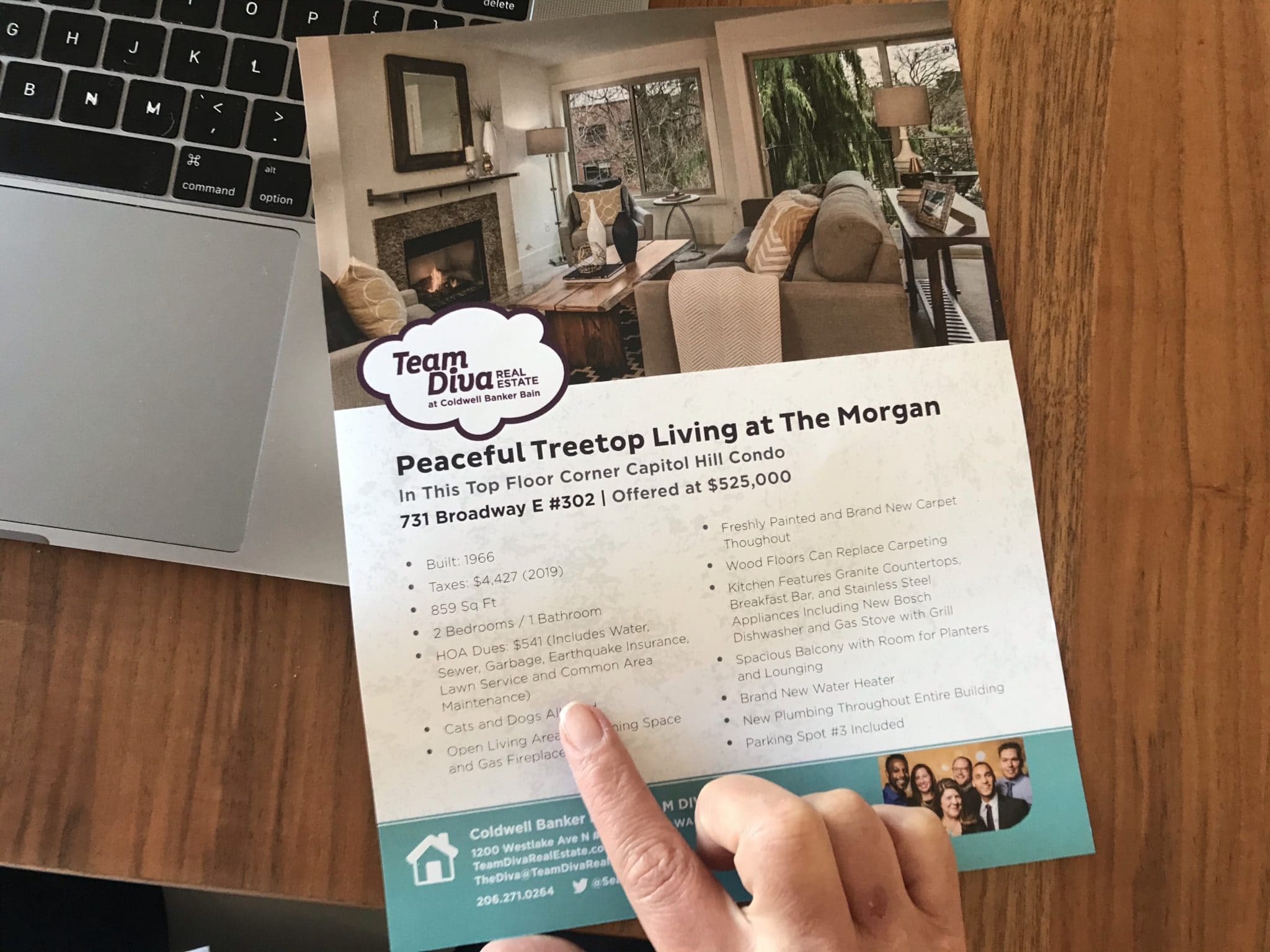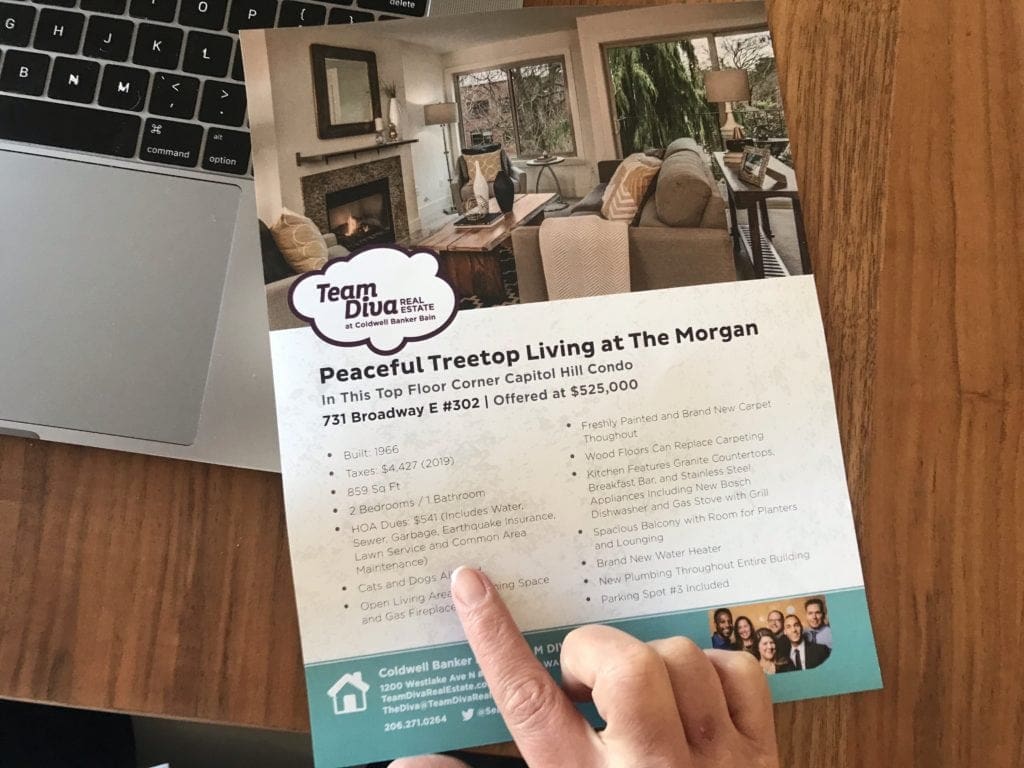 Team Diva's marketing is more than just a flyer and some pretty photos. It includes a massive undertaking of visuals, content, social media, an online strategy, email marketing, and good old fashion relationships. Team Diva has been recognized nationally for our knowledge and use of online marketing tools. They are often seen as the vanguard in this arena. This means that our listings aka Diva Dwellings are typically seen by a larger number of homebuyers than a typical real estate team.
Check out our massive blog about our Online Marketing Strategy >
The Team Diva Method of Negotiation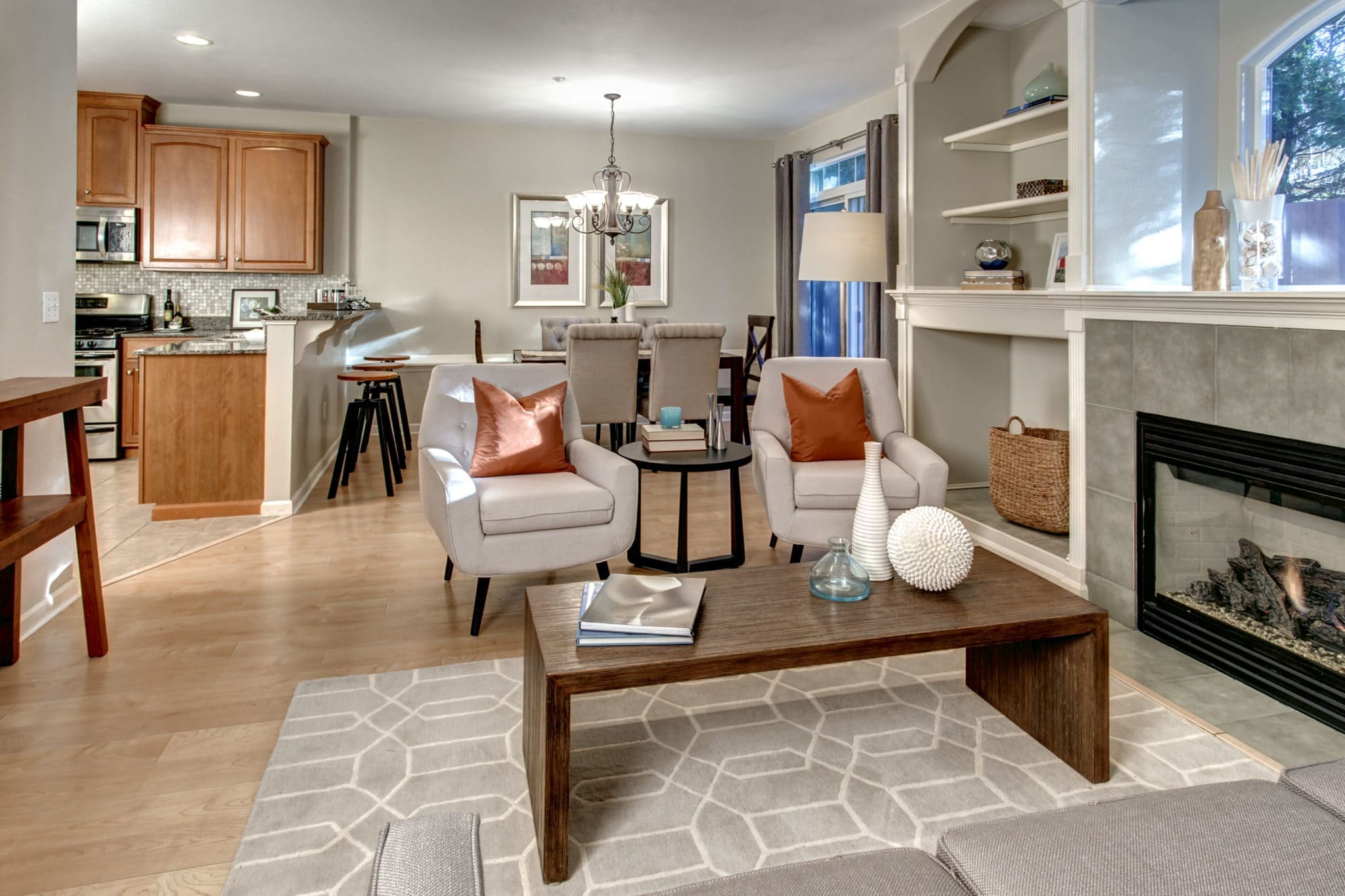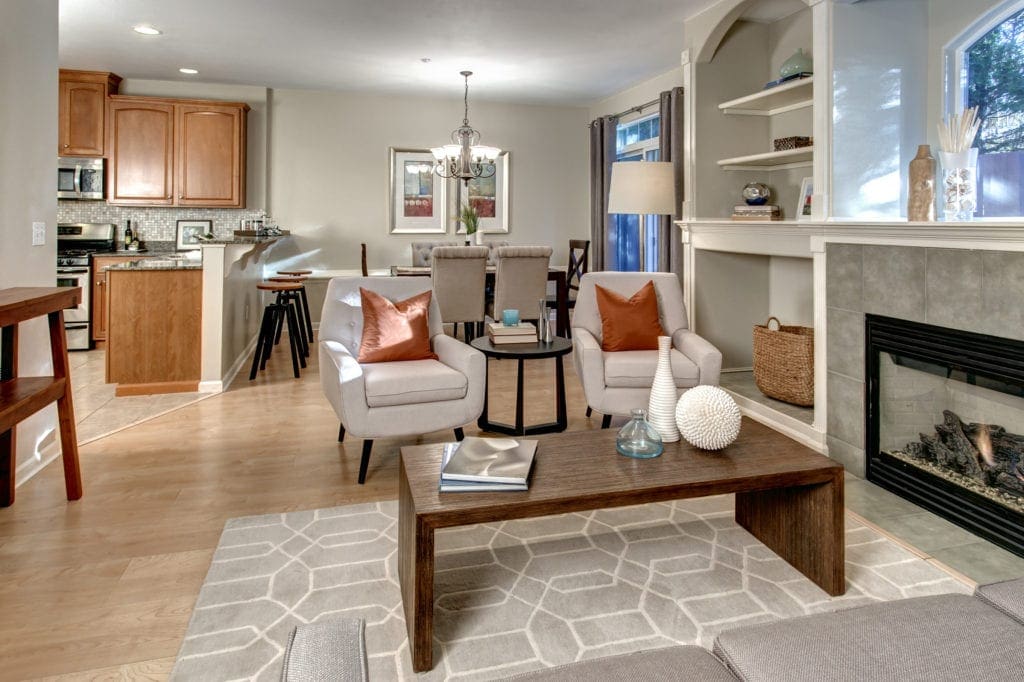 Team Diva's method of negotiation is making sure that any barrier that could be a sticking point in the home sale is removed BEFORE the home goes on the market. This might feel counterintuitive but think about it. Don't give the buyer any reason to walk from the transaction or have reason to ask for repairs.
Here are a couple of items we are always thinking about BEFORE we list a condo:
Does the condo association have any issues we need to be aware of that would scare a buyer (lawsuits, special assessments, financial issues, etc..)?
Does the condo need repairs?
Is the hot water heater old (typical call by an inspector)?
Team Diva's method of negotiation is to get the best buyer upfront. Meaning-making sure the home is picture perfect and we know all and any issues that might be happing in the building. From there we can negotiate from a side of strength in case any issues come up in the transaction. Many condo sellers come up short when they take an all or nothing approach. And this is especially true when condo inventory is super high with competing condos. Do the hard work up front, get the best buyer, and work through any issues that come up during the transaction is the secret to our success.
---
What is the Difference Between Selling a Condo Versus a Single Family Home in Seattle?
Selling a condo is fairly similar to selling a single-family home in Seattle. Where it is drastically different is the buyer's review of the Home Owner's Association (HOA) Documents and the Resale Certificate. These documents are MORE important than the inspection when buying a condo. Way back in 2011 many condo buildings had not been doing the hard work to get their finances in shape. And as a result, their sales numbers suffered. Team Diva wrote a blog back then about what was needed to make sure your building is in shape. It is not glitzy but it pretty much drives the message home.
Good questions for you to ask your association before you put your condo on the market are as follows.
Questions to Ask Your Association Before Selling Your Home
How do I order the Resale Certificate and the HOA Documents?
Are we in a lawsuit or planning on being in one soon?
What is the pet policy for the building?
What is the rental policy for the building?
How much money do we have in reserves?
Is there any major work planned soon?
Are we planning any special assessments anytime soon?
Is there anything I should know before listing my home?
Get Educated – Think Like a Buyer
Go ahead and check out the following content to think about how a buyer is going to review the finances of your building. The questions you ask in advance will help you answer the buyers' questions once you have the home on the market. Think like a buyer and see what they are reviewing when they buy a good condo in our area.
Thinking like a buyer will help you navigate the very tricky process of selling a condo in Seattle.
---
Is It Time to Sell Your Seattle Condo?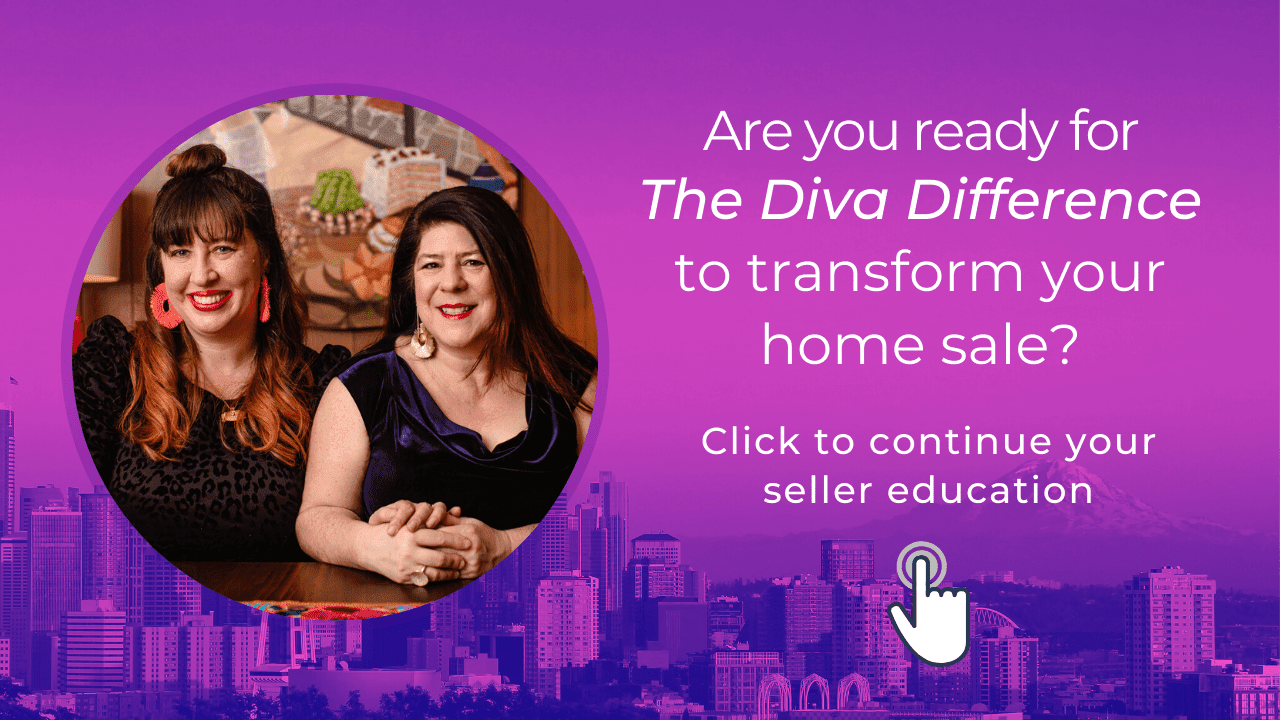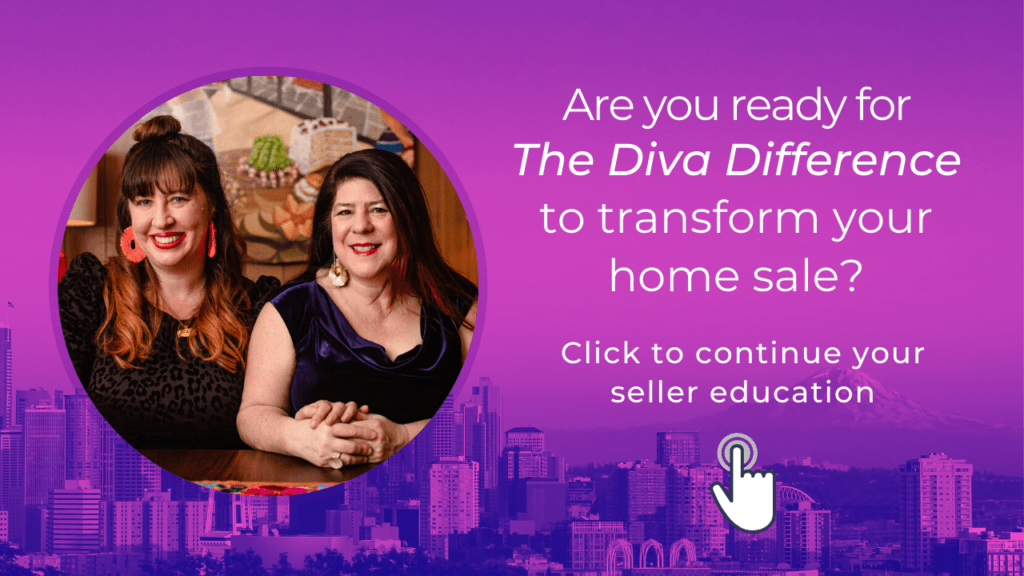 Team Diva has sold a lot of condos over the years. Many of our buy up buyers bought a condo when they were younger, fixed up their dated homes, joined the board of directors for their building, got the building's finances in shape, and are ready to move on to a townhouse or a home with a yard. In other words, our condo sellers are smart folks. The Team Diva Methodology for Selling Condos works really well for these savvy homeowners.
Team Diva's Methodology for Selling a Condo in Seattle
Let's re-review the steps to having a successful home sale for your condo.
The Team Approach – Navigating a building's requirements to get work done requires a team approach.
Preparation is Key – Paint, Carpet, and Staging. Few do it but it clicks the boxes for what buyers want to imagine their home to look like.
Finding Out the Home's Story –  What is unique about the building, the home, and/or the community your home is located in.
Creating and Implementing an Effective Marketing Strategy – Differentiating your home from the other condo units in your building.
The Team Diva Method of Negotiation – Part of our negotiation is making sure there are no surprises in the HOA documents that would prevent a buyer from purchasing the home.
Condo Selling Success Stories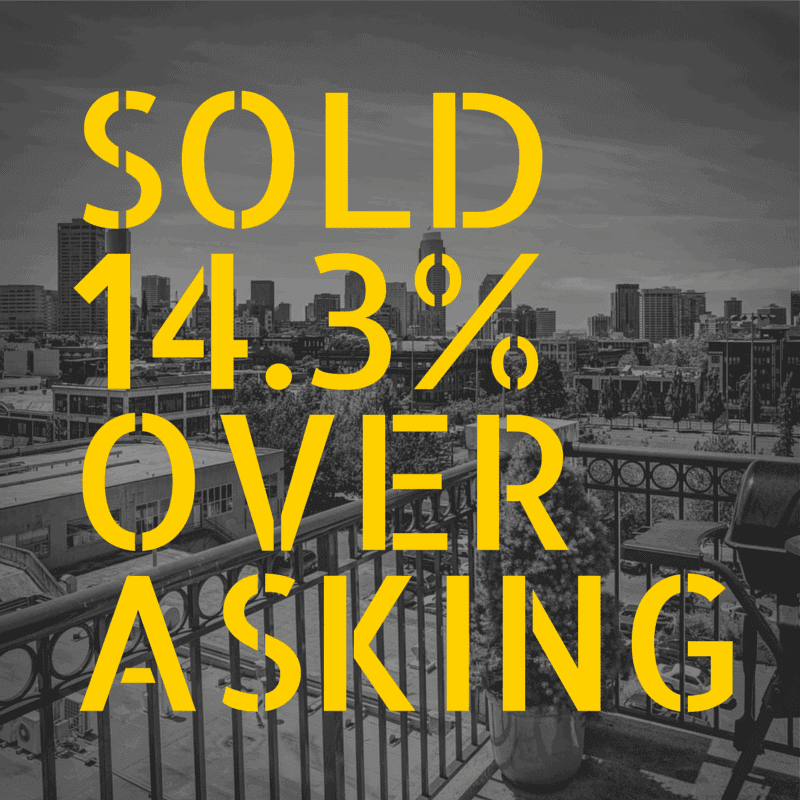 Team Diva has perfected the art of selling condos in Seattle's core neighborhoods over the last twenty years. What we have learned is that each building has a story and each individual unit is unique. Our methodology remains the same but we change up how we creatively approach the application of the process based on home. Below is a list of our favorite homes we have sold over the last several years in many of Seattle's core neighborhoods.
Check Out a Few of Our Fav Sold Condos in Seattle
We are here to help. Our team understands that this process can take a year or two. And we are more than willing to give you a personalized plan to get the ball rolling. Feel free to contact us directly at thediva@teamedivarealestate.com or call/text 206-271-0264.