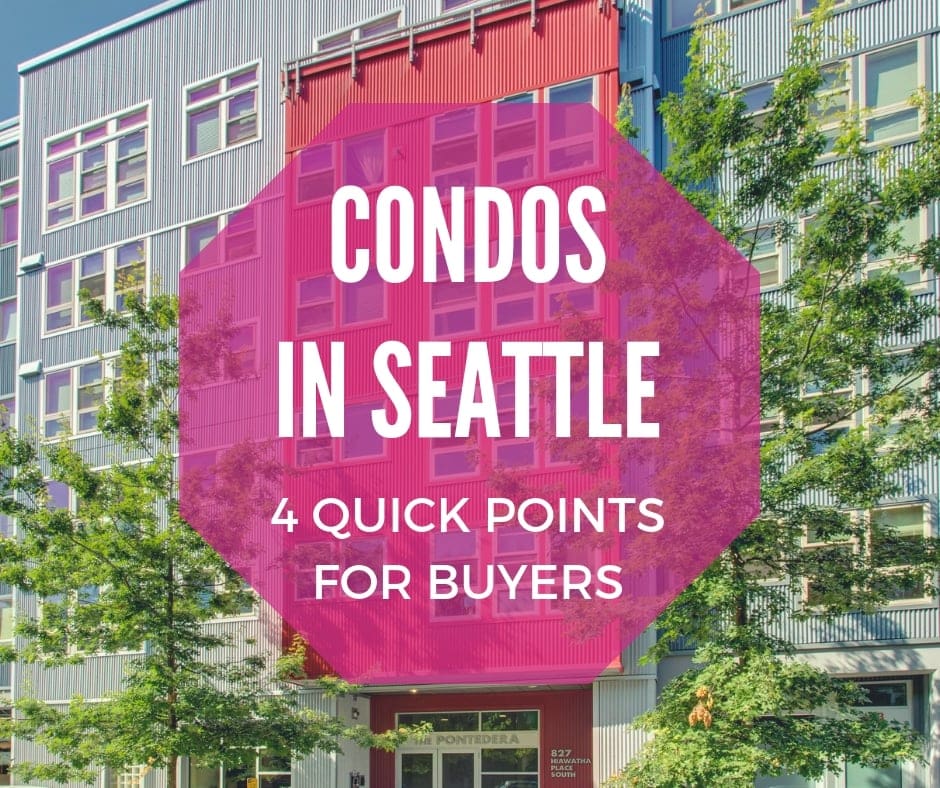 Buying a Condo in Seattle is drastically different for those who are used to living in more dense cities like New York, Chicago, or San Francisco. There are a lot of good reasons to buy a condo versus a traditional home or a townhouse. It is a more affordable entrance to many of Seattle's urban villages and it provides a shared responsibility for caring for a building. Is it time to downsize and not worry about keeping up a house? Condos are a lot less maintenance for individual owners and may relieve some stress. Also, why pay for all that space you're not using in that giant house?
Below Are Four Key Points for Buying a Condo in Seattle You Should Keep In Mind
Let's dive in and make sure have the information you need to make a smart move while buying a condo in Seattle.
Step 1: Identify Your Seattle Condo Buying Goals
It is important to think about long-term goals and how condo ownership will fit into them. The ownership structure of many condo buildings require shared responsibility in maintaining the space and dictates on the use of that shared space.
Some of the restrictions might include the following:
Pets – Fido and Kitty might not be allowed in the building. Or the size and number of pets you have might be restricted.
Rentability – Many condo buildings have some form of rental restrictions to make sure they maintain their ability to lend through traditional bankers and mortgage institutions.
Short Term Rentals – Very few condo buildings in Seattle allow you to AirBnB or VBRO your home. Long story about short term rental abuse and financing issues in one building on First Hill.
Flooring – Some old school buildings will only allow you to have carpet in the living areas and bedrooms to reduce noise between you and the neighbor.
The list goes on. But the key thing to ask yourself Are you buying a condo that you really want to live in, or is this primarily an investment home? Is there a chance that you will need to relocate at some point? If so you may need a building that allows you to rent your unit with no restrictions. The other thing is to think long-term about the public plans for the neighborhood (transit, new developments, etc) and the building itself.
Step 2: Be Savvy About Your Purchase of a Condo in Seattle
You should be cautious about how much you pay for a condo, so you don't waste money, or spend more than your finances allow. The one small issue is that condos often see a ton of investors in peek markets. They also bail from a building when times get tough leaving the actual owners who live in the building to pick up their mess. When markets shift, condo values tend to take the first hit, and they generally take longer to recover. What you really don't want is to be stuck underwater in your unit because you were unable to put down a decent down payment on the home. Check out my "Getting Your Finances in Order Blog" for more detail.
My personal advice is to work hard with your agent to understand the analysis on your offer price. Buy in the best building you can afford in a neighborhood you love. There's a HUGE difference between buying smart at your max price, and paying more than you reasonably should out of desperation or carelessness.
Something to ponder: Do you really need your car or can you get by without it? Are you in a walkable neighborhood? A parking space in Seattle is worth about $50k in some areas. Why pay for one if you don't need it? 
Step 3: Review the Resale Certificate and HOA Documents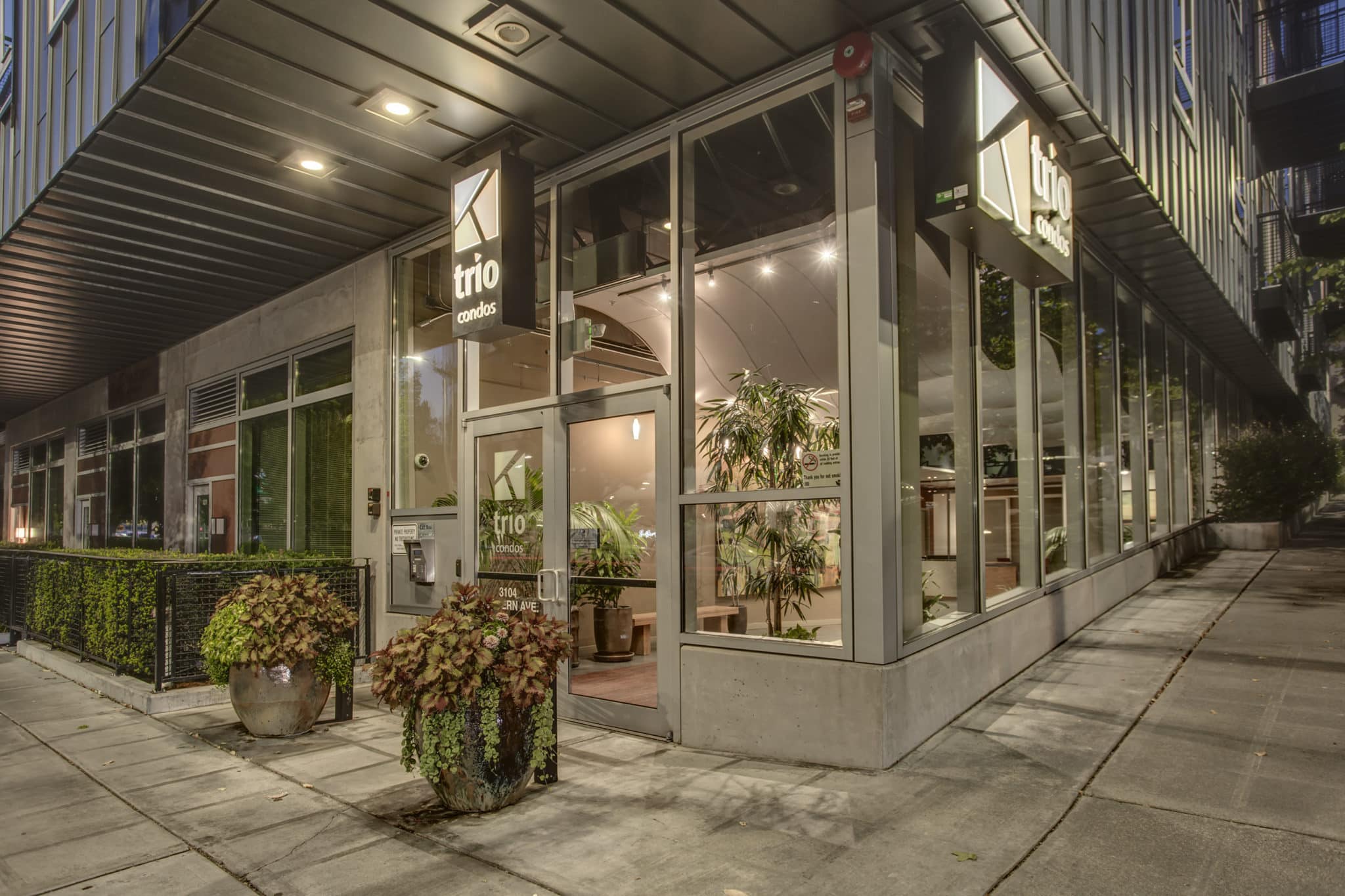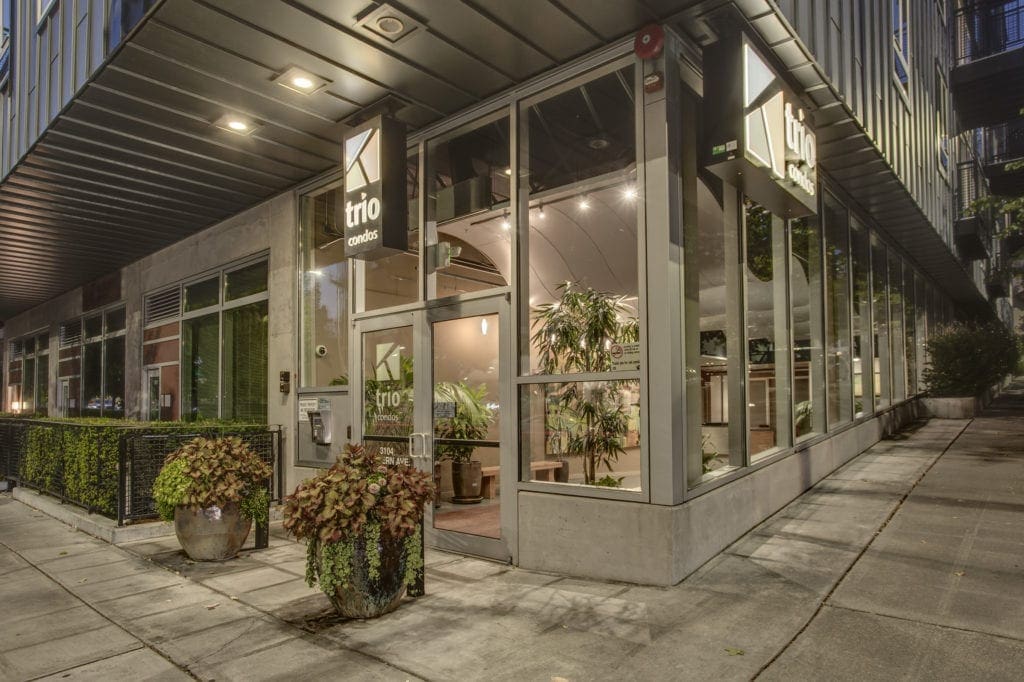 This is probably the most important task in the condo buying process. Reviewing the resale certificate and HOA documents provide a picture of the financial and structural health of the building. The last thing you want is to buy in a building that is not taking care of maintenance in a timely manner and/or has a poorly run Homeowners Association (HOA).
A well-run building will have an active HOA community, a professional management company, and organized documentation of their process. Items you need to review:
Resale Certificate signed by the owner,
Reserve Study
The Reserves – Savings For Future Work
Current Budget
Two Years of Board Meeting Notes
Two Years of Owners Meeting Notes
Any Pending Lawsuits
House Rules and Regulations
Rental restrictions
Pet Policy
Any Future Work
Future Assessments to Pay for Work
Below is a great blog to help you understand what to look for in the resale certificate and supporting HOA documents. 
If you see inconsistencies or have concerns about anything you review, ask questions immediately. Remember, reviewing these documents is your best defense against an unexpected assessment.
The other major review of the internal workings of a building is buried in the Title Report. Buried in the title report lies the Covenants, Conditions & Restrictions (CC&Rs). The CC&Rs detail out the rules, regulations, and usage of the condo. Make sure you read it in detail and confirm that it matches your own wants and needs.
Step 4: Conducting An Inspection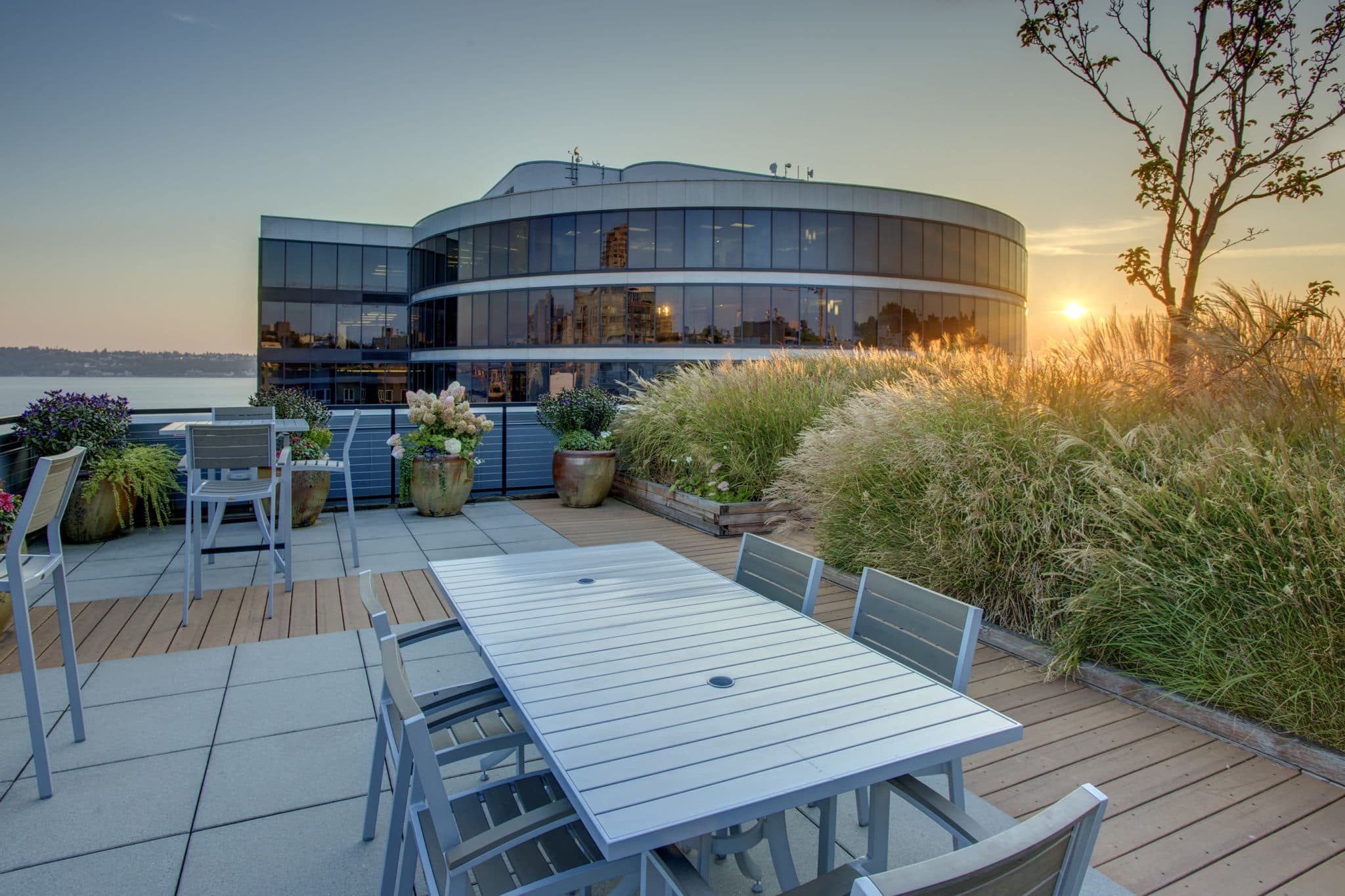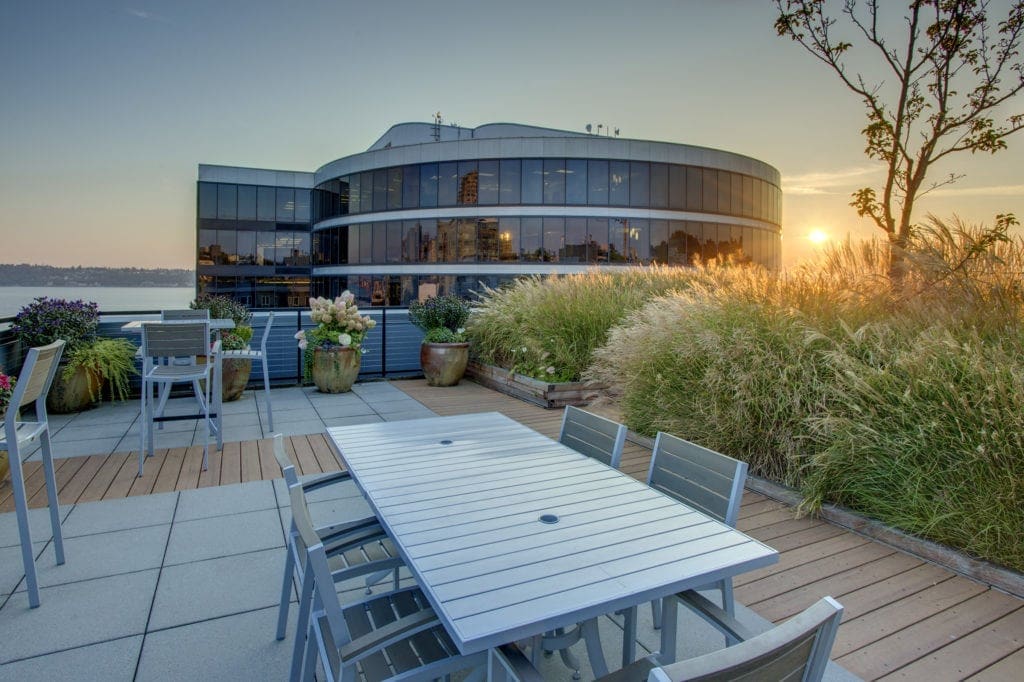 The most important part of an inspection is to REVIEW the HOA documents in DETAIL. The second most important part is to do an actual inspection. Many Seattle Condo Home Buyers will skip an inspection of the condo completely. And unfortunately, their agents and brokers reinforce this by saying it is a waste of time and money to do an inspection on a condo. You never know what the inspector is going to find that is not obvious to the untrained eye. I once had my inspector find major water intrusion issues we would have missed if we passed on our inspection. That building would have been a disaster, and my client would have been stuck with costly repairs. It's better to fork out the couple hundred bucks and have peace of mind.
Review the Blog Below and Get Your Self Educated About Inspections
For everything that is good in the world please do an inspection of a condo and confirm that the homeowner and the condo association is not missing something major.
Pro-Tip: Make sure you review the Seller Disclosure Statement in advance of doing your inspection. It will help you give a reference before you start your inspection process.
---
More Rocky Pro Notes on the Condo Buying Process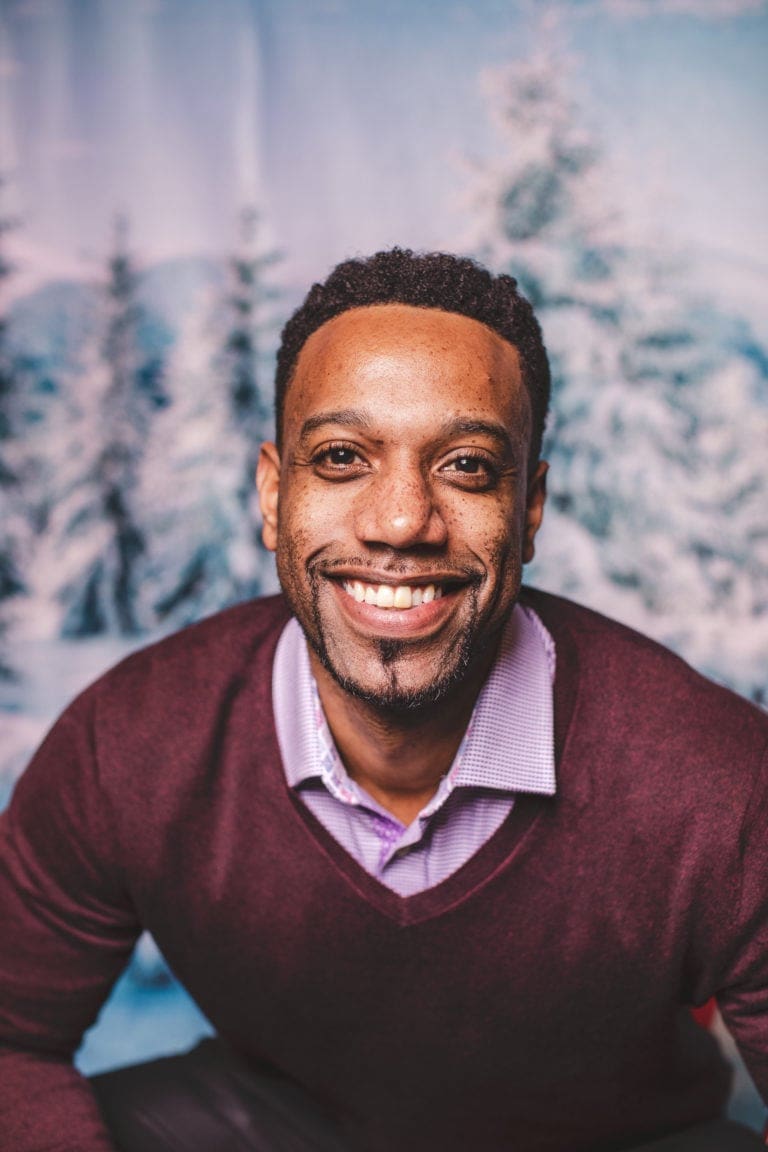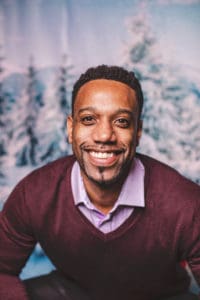 Buying a condo can be really easy breezy, and these tips cover the absolute basics. As with buying any property, you just need to understand and discover as much as you can. As such, there is a lot more to learn on the subject. For instance, we mentioned the Resale Certificate, but you should also closely review the Title Report.
Financing a condo purchase is a little different than when buying a house. Read up on our tips for getting approved for a loan. Also, get prepared for the home stretch, and read up on the final two weeks of closing on a home purchase.
Fortunately, Seattle is full of fantastic buildings, and with time and diligence, you can find the right community in the neighborhood you love.