A Guide to Seattle's Neighborhoods
Seattle is what it is because of its many and interesting neighborhoods. Early in Seattle's development, many mini villages formed to create a larger city centered around the port in Elliot Bay. People who grow up in Seattle have a rich connection to our quirky city and more importantly the neighborhood they are from. They know every bus stop, who used to live in this house or that house, and the vibe that exists in these areas. In recent years, Seattle has seen a huge influx of new folks thanks to our robust economy. Seattle is good at integrating new folks thanks to its long being a port city.
Newbies to Seattle often ask us "Where should they move to in the city for transit, for parks, for the views, and for coffee shops?"
To assist our new friends to the area we built a massive directory of neighborhoods to help them understand awesome places to live, work, and play in their area. In this huge directory, we have created a massive detailed list of each one of Seattle's amazing neighborhoods. And we even expanded to include a few of our other favorite outlying bedroom communities.
In the following content, we are going to go over the general layout of Seattle and highlight ten of our favorite neighborhoods. We will also dive into neighborhoods that have the best parks, great transit, have awesome amenities, and of course the neighborhoods that have that quintessential Seattle view. There is so much to love about Seattle and its various communities. We will do our best to assist with this massive guide.
The Layout of Seattle
Seattle is broken up into five real quadrants; Northwest, Northeast, Central, West Seattle, and Southeast. This is a simplification of how the city is navigated specifically via transit or in a car. But it is the easiest way to think through the neighborhood map above. Basically, the city is split East and West by the I5 corridor and split North and South by the Ship Canal. 
Below we are going to dive into a few of our favorite neighborhoods. Or as we like to say the Top Ten. But to be honest we love all of Seattle's communities. One does have to pick a top ten to create a guide so we did and added a bonus one. 
Team Diva's Favorite Seattle Neighborhoods
Team Diva loves Seattle. It is truly one of the most stunning cities in the world. You have not one but three lakes in the city (locals you forgot about Haller Lake). Seattle on a sunny winter day has soaring views of the Olympics over the Puget Sound. And from areas of Madison Park and Bryant the views of the Cascades are equally spectacular. And do not even get us started on how glorious West Seattle is for views. The south slope of Queen Anne has some of our favorite city views. Basically you can't swing a purse without seeing something you cannot see in any other city in the world. 
A Few of Our Favorite Communities
Seattle is made up of several smaller neighborhoods. Below are eleven of our favorite areas. If you are a local take some time to explore an area that you rarely see. And if you are new to Seattle this will give you a jumping off point to start to figure out which neighborhood is an awesome fit for you. 
Let's go explore, Capitol Hill, Belltown, Queen Anne, Ballard, Maple Leaf, Madison Valley, Central District, North Beacon Hill, Columbia City, West Seattle, and a few of our favorite suburbs at the end. 
Capitol Hill
Up the hill just east of Downtown is Seattle's most dense neighborhood Capitol Hill. Capitol Hill is a wonderful mix of grittiness, stunning dining options, a hotbed of protest spots, and LGBTQ bars and shops. It is the birthplace of Team Diva. Capitol Hill is our spiritual home. It is where all of us on this Team spent our youth. And for a few of us have made it our forever home. 
Hands down this where you can find a condo with views of the city, an older grand home near Volunteer Park, and a super modern townhouse with a rooftop deck. 
Read more about Capitol Hill here after the jump…
Belltown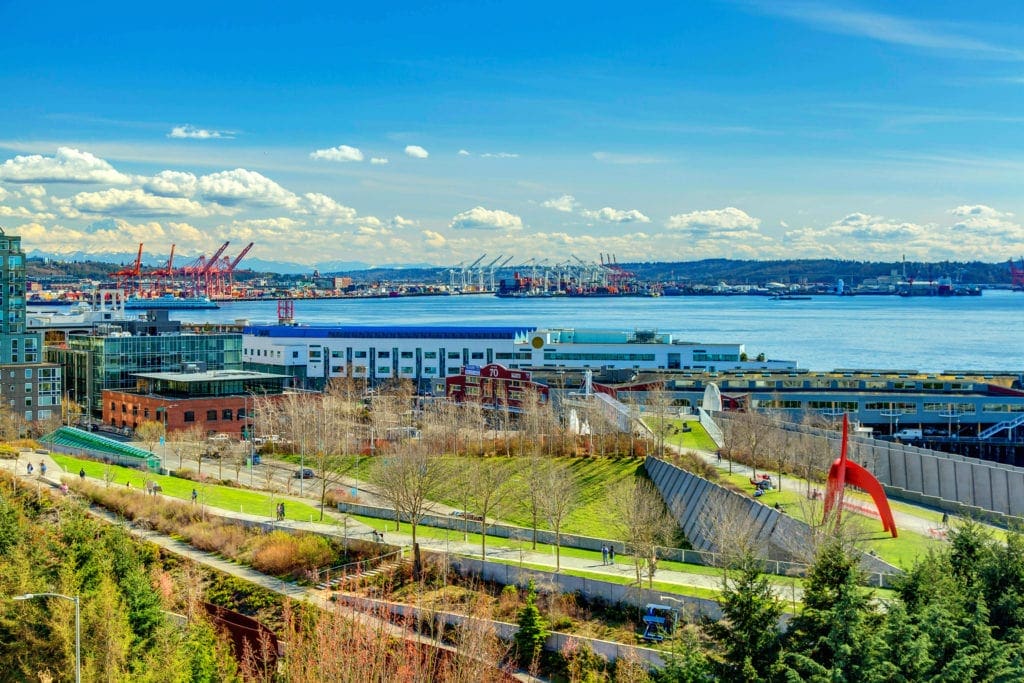 The one thing about our fair city that needs improvement is more upzoning and larger apartment and condo towers. For years our city has been stunted by a lack of comprehensive building of larger housing buildings. Luckily the neighborhood just north of Downtown called Belltown has been the core area where you will find the big buildings that a city is known for. And can we talk about the views from many of these buildings. We are constantly in awe of a view of the Space Needle from a corner unit condo. Or the way the Olympic Sculpture Park just seems to sparkle from a rooftop deck is what a Diva Team member lives for when touring homes. 
Read more about Belltown here after the jump… 
Queen Anne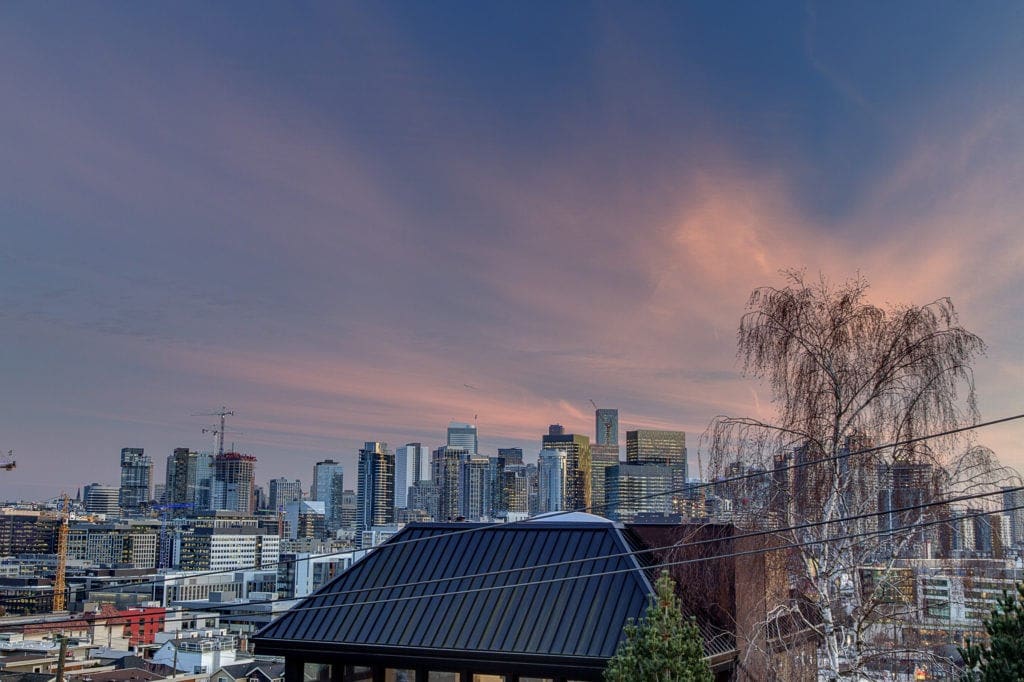 The area of the city we all think about when we imagine Seattle is from Queen Anne. The Queen Anne view was used on the Frasier TV show despite the fact that there are ZERO high rise buildings in this neighborhood. It has cemented what many newbies think Seattle looks like before they move here. Queen Anne on its own is made up of five mini neighborhoods. It is one of the highest points in the city. And as a result, the various slopes have their own micro-communities. 
Dive into the larger Queen Anne guide where we really go into detail about this quintessential area in our city after the jump…
Ballard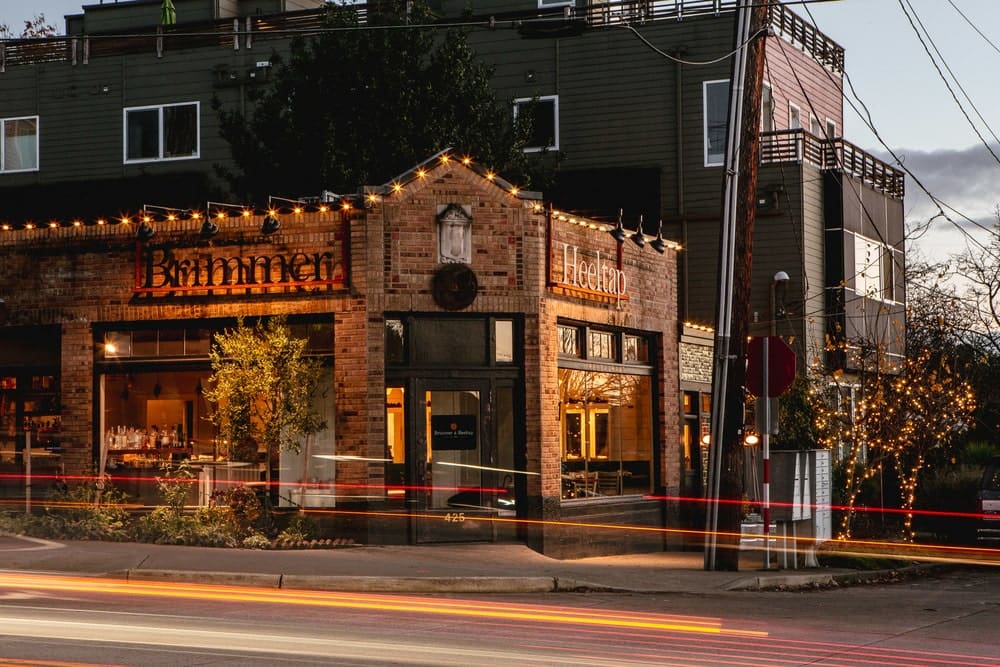 Tucked up in the Northwest corner of the city sits Ballard. Ballard was historically a Scandanavian colonized fishing village. Fishing families that fished off the Washington coast and as far up as Alaska made this area their land home. Over time the neighborhood has blossomed into the "happening" neighborhood. Fine dining, night clubs, boutiques, and other creatives have made this area a destination for all Seattlites. 
Read more about Ballard here after the jump…
Maple Leaf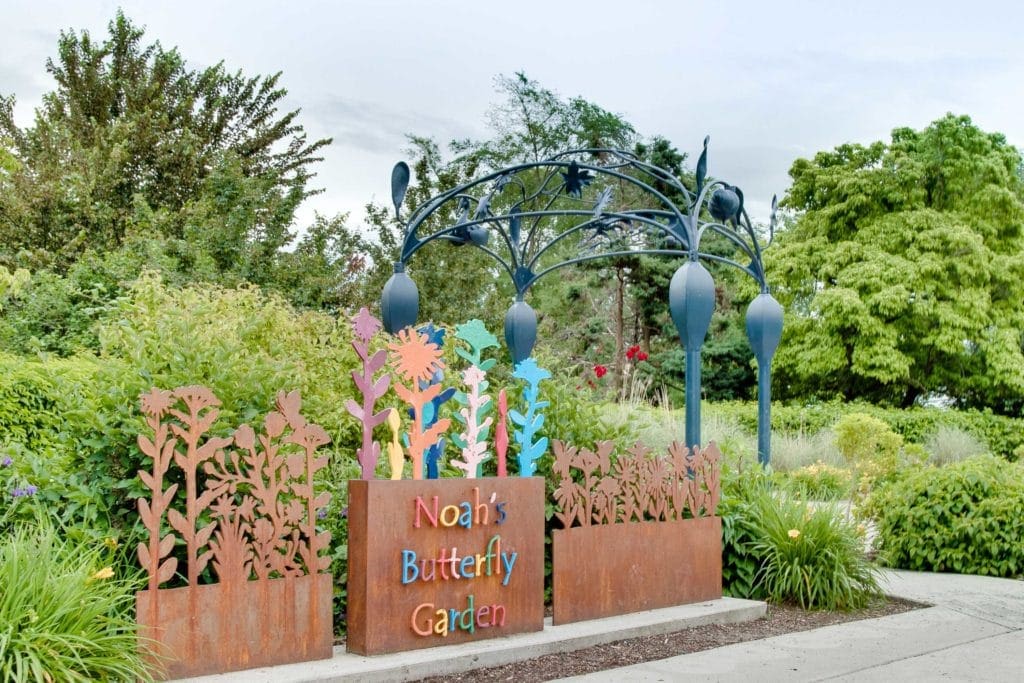 The majority of people skip over Maple Leaf when thinking about the ten top Seattle neighborhoods. It is super cute and we think it is going to be a hot area for people looking for good transit options here in a hot second. The Northgate Light Rail station is opening (or might be opened as you read this) soon. It will create easier access to other areas of the city from this often overlooked neighborhood. Cute is going to get super popular. And we cannot wait. 
Read more about Maple Leaf after the jump…
Madison Valley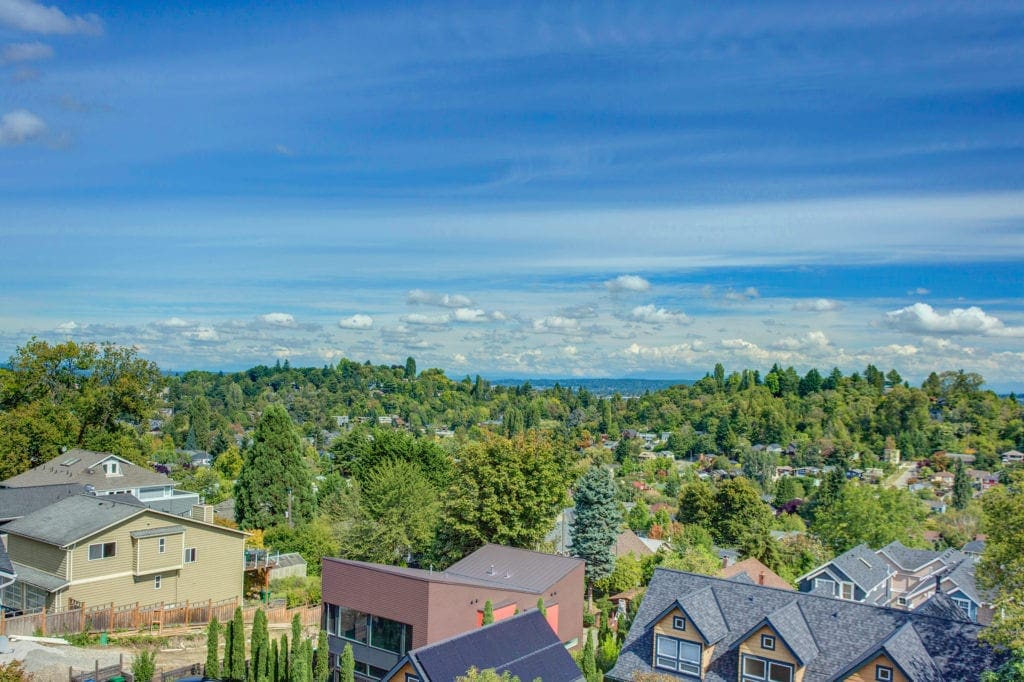 Adjacent to Capitol Hill is Madison Valley. The slopes of the valley give you some outrageous views of the Cascades, Bellevue, and Lake Washington. It is also where "Little Paris" resides aka Madison Valley's business district. There are a handful of restaurants and shops that give homage to the francophile lifestyle. And we love it. Madison Valley is also one of the first neighborhoods where Built Green developers started to experiment and eventually create our modern townhouse movement. The rooftop decks in this area are like nothing we have ever seen. 
Read more about Madison Valley after the jump…
Central District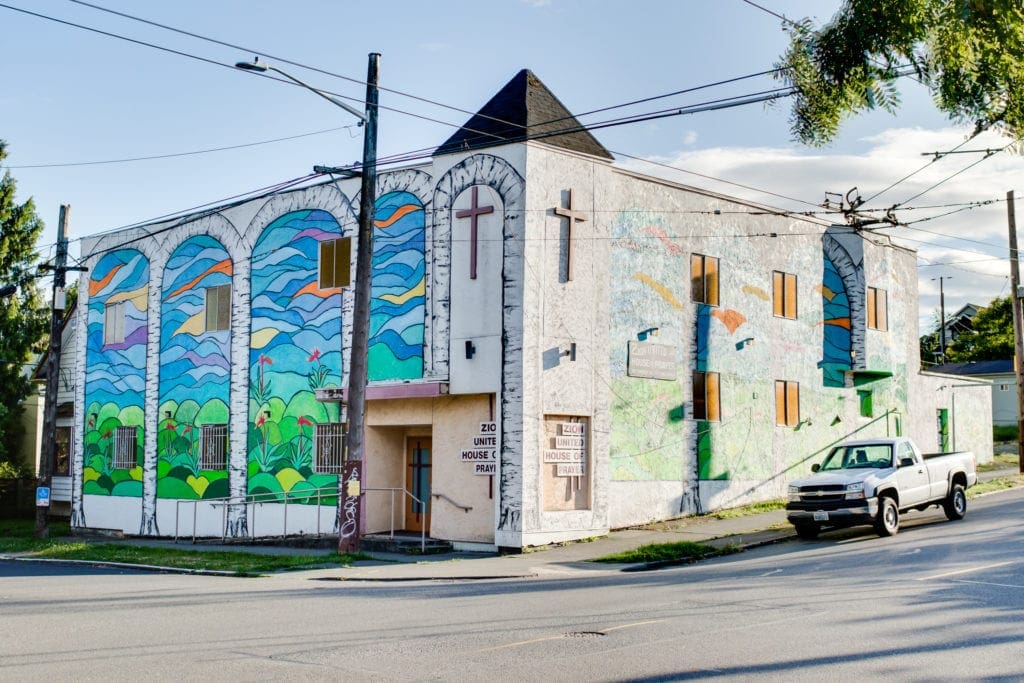 The CD (as locals call it) is the historical home of our Black community in Seattle. Like many cities these core neighborhoods have been uprooted and gentrified much to the horror of folks like us. We cherish what makes Seattle amazing including our historic Black/Brown neighborhoods. And what is happening in the CD is deeply upsetting. We need to preserve homeownership in this historical neighborhood. Team Diva really appreciates the work of Africatown Land Trust. 
Read more about the Central District after the jump…
North Beacon Hill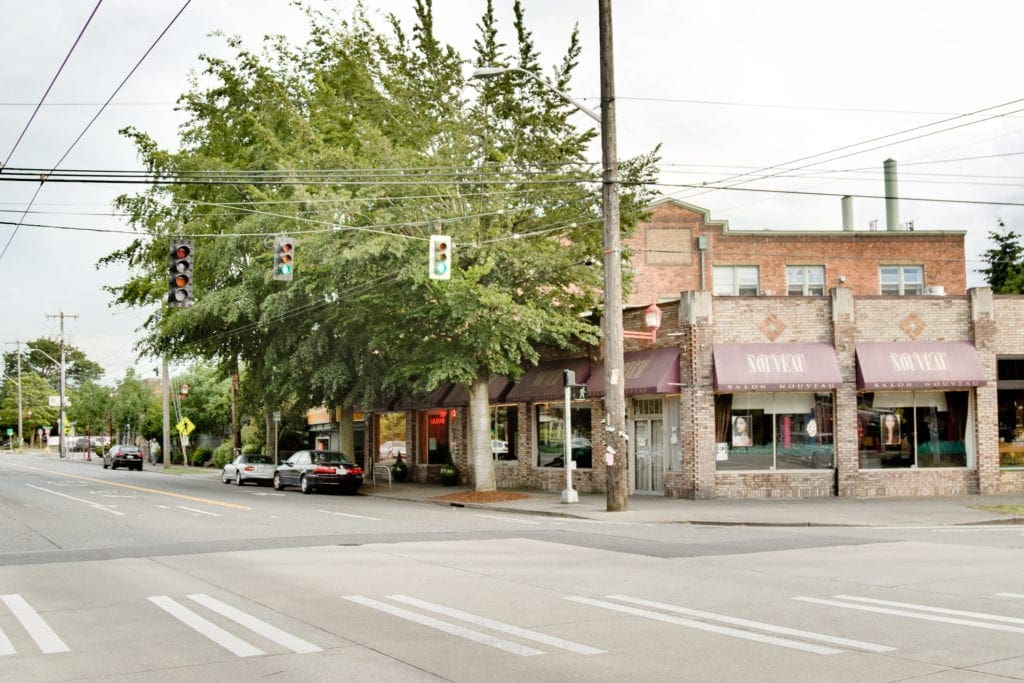 Beacon Hill is a large swath of Seattle. In our neighborhood guide we broke down North Beacon Hill versus South Beacon Hill. Many of our Diva Dwellers bought their first homes in North Beacon Hill because of the stunning views, the opening of the Link Light Rail station, and the historic nature of the neighborhood. The city planners created upzoning in many areas of South Seattle that did not happen in North Seattle. As a result the opening of the Link LIght Rail station also resulted in the massive gentrification of the neighborhood In the same way the CD has changed. It has caused a massive displacement of many of our immigrant neighbors in North Beacon Hill. Team Diva is a huge supporter of Centro De La Raza. They do so much work to support the community. 
Read more about the North Beacon Hill neighborhood after the jump…
Columbia City
The Divas first fell in love while Chavi was living in Columbia City. It is still a neighborhood close to our hearts. We are friends with many of the business owners and just love running into our neighbors at the Farmers Market. Columbia City has also grown in really beautiful ways since the opening of the Link Light Rail station. For years the city ignored South Seattle. In fact, the reason we even have the Light Rail is that the land was cheap compared to other areas. The silver lining is that a surge of creative folks has mixed into the fabric of this neighborhood making it pretty effing rad. 
Read more about Columbia City after the jump…
West Seattle
Frankly, this section should be called the other Seattle. West Seattle is the largest section of the city with a ton of micro-neighborhoods like Alki, Alaska Junction, Admiral, Belvedere, Morgan Junction, Delridge, and further down the super popular and hipster White Center. Currently, the bridge has been disabled but that is not stopping this neighborhood from thriving. Our favorite shops, coffee spots, and going out spots are still up and running despite what COVID has thrown this city. MANY of our Diva Dwellers call this neighborhood home. 
Bonus tip – the best views in the city are in West Seattle.
Read more about West Seattle after the jump…
Which Neighborhood is Best for Parks, Luxury Homes, Transit, Amenities, Views, Affordability?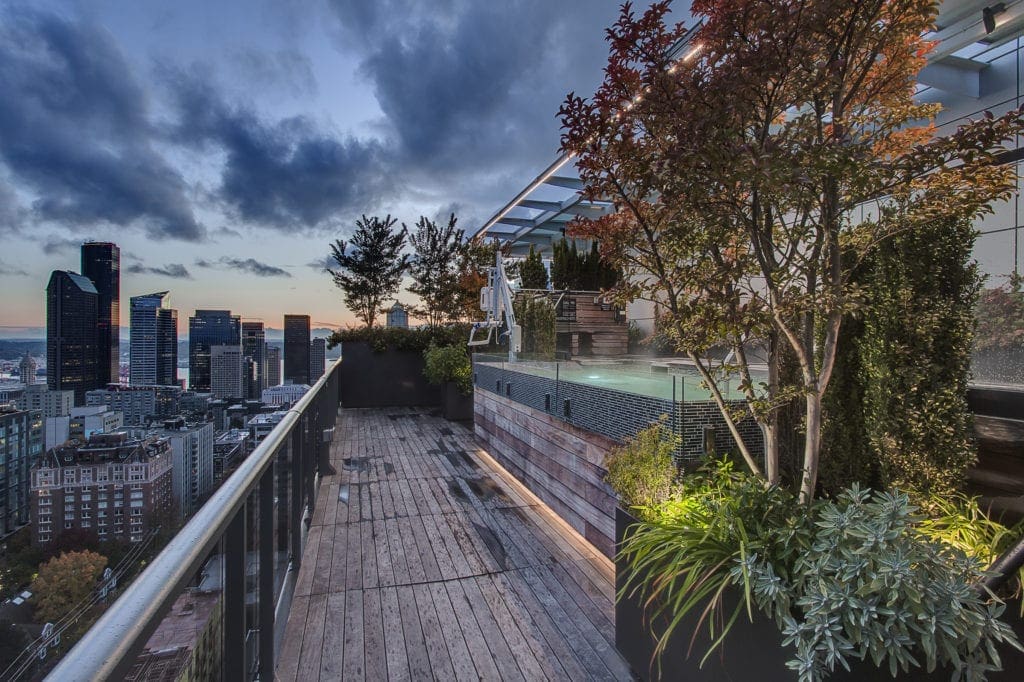 Now that you have a good overview of the variety of the places you can call home in our fair city let's chat about the nuances of what you might be looking for in a specific neighborhood. For instance, which areas have the best amenities aka dining out options. Versus I am really into the outdoors and want to take a long walk with the Diva Dogs through a park. 
In this section, we are going to dig into the neighborhoods that have the best outdoor parks, luxury and/or view homes, best transit options, amenities, and we will slide quickly into the best neighborhoods to buy a view home. 
The Emerald City Is Named for Our Many Outdoor Parks
Literally, Seattle is called the Emerald City because of the fact that we stay green all year due to our many evergreen trees. We are also huge defenders of our public spaces. There is not a Diva Dweller that has passed through Team Diva that did not want to be close to a park. 
Here is a quick list of a few of our favorite parks: 
Frankly, we could go on. There are hidden walkways, downhill mountain bike riding parks, and of course, the Seattle Center to that are so much fun to explore. Make it a goal to visit ALL 485 parks that exist in our Emerald City. Let us know and we will give you the Diva Outdoor Badge.  
Take Me on a Luxury Home Tour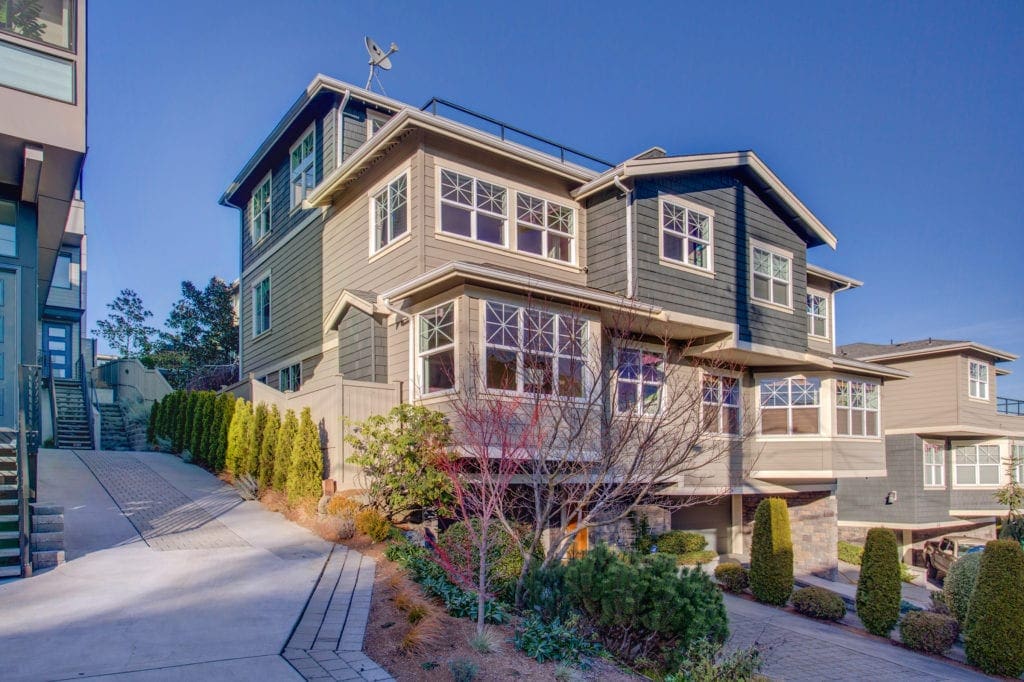 The views in and around our city beg to be captured by picturesque windows and creative architecture. Luxury homes in our city are on the waterfront, have stunning water views, Space Needle View condos, modern new construction, and/or are historic large grand homes. It is a deep passion of Team Diva to find and showcase these homes. See our DivaLux collection here. 
Here is a list of our favorite neighborhoods to find luxury homes in Seattle:
Let us know if you want to go on your own luxury tour of some of the most fabulous homes in Seattle. 
Best Transit Options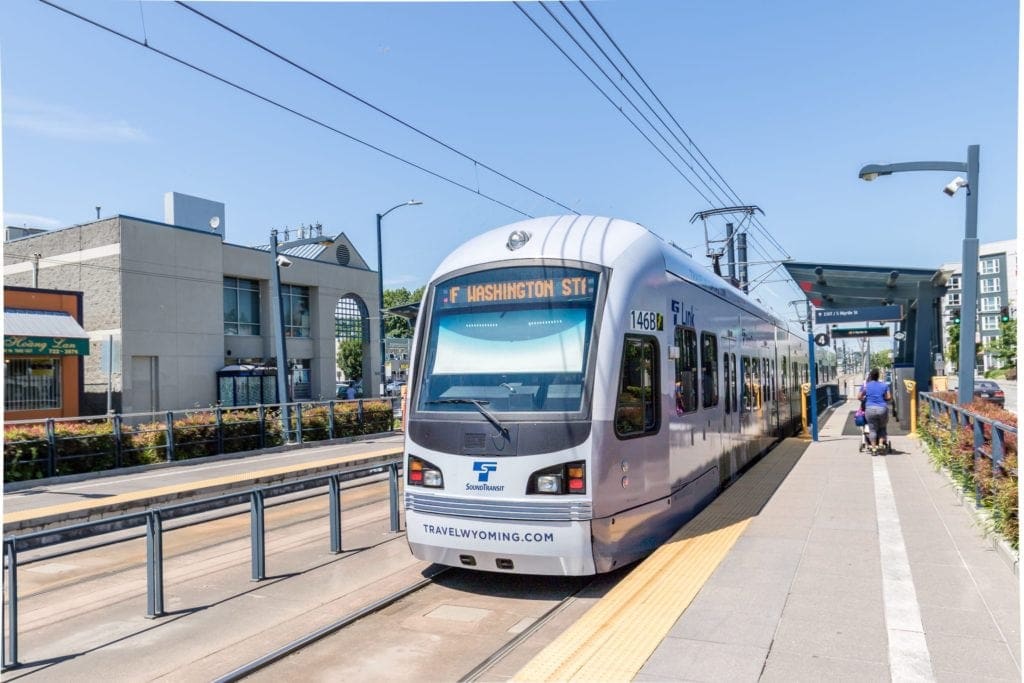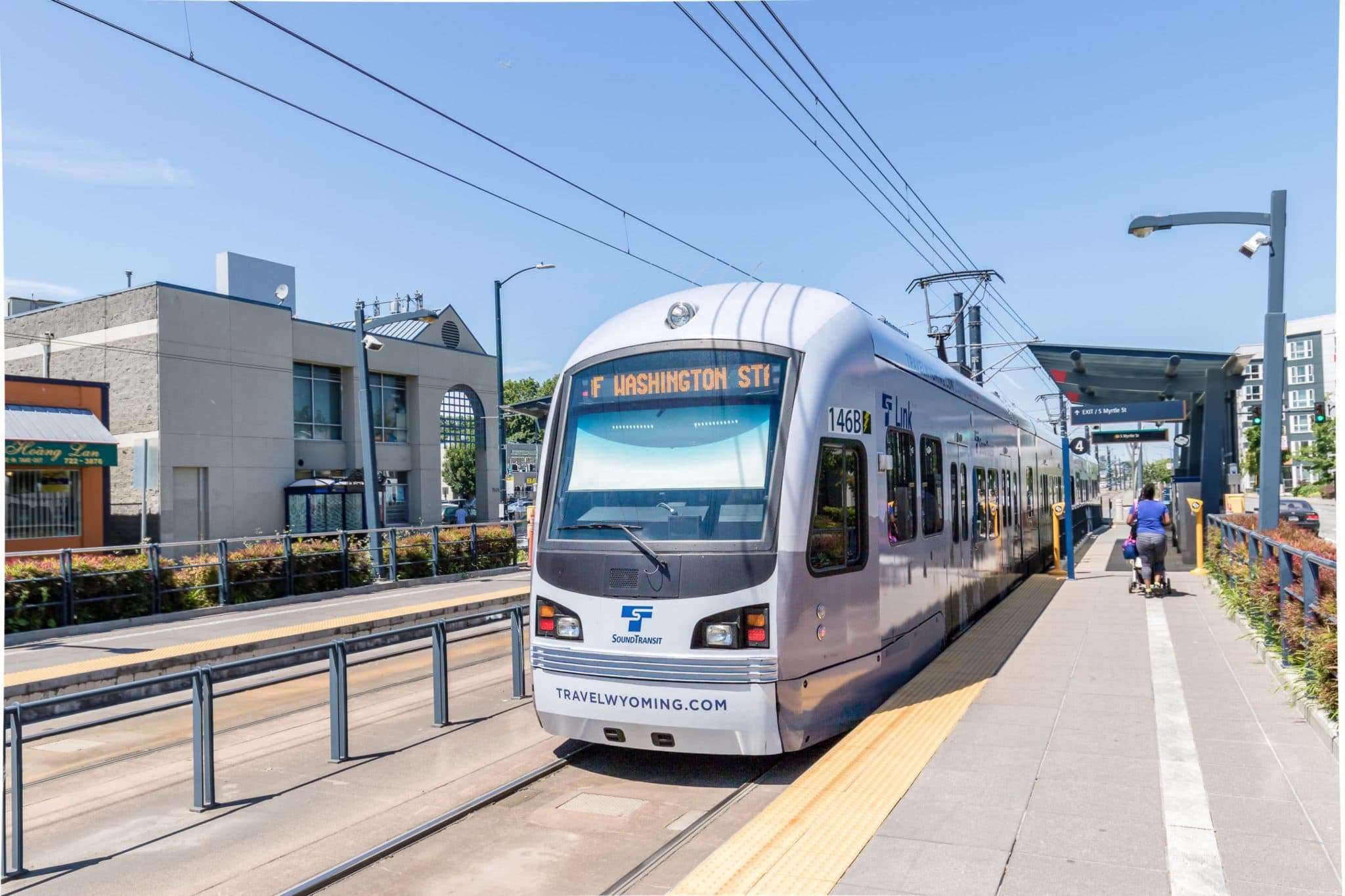 Historically we are way behind the curve when it comes to a comprehensive public transportation system. Luckily we passed Sound Transit Three a few years ago which, in the long term, will greatly expand our public options of riding light rail and fast transit buses. Regardless there are transit gaps in our neighborhoods. We created a blog several years ago to help you understand how to get around town. 
The following neighborhoods have the best transit options:
Downtown

Northgate

Burien
New transit lines are opening all of the time. Check with Sound Transit to see your transit options are in your neighborhood. 
Hot Areas for Amenities aka Shops, Breweries, and Coffee Houses
Seattle loves its coffee and you will find a place to get crafted espresso in almost every area. The top neighborhoods we mentioned above (Capitol Hill, Belltown, Queen Anne, Ballard, Maple Leaf, Madison Valley, Central District, North Beacon Hill, Columbia City, and West Seattle) all have amazing amenities and going out spots. Check out their individual pages for our favorite going-out spots. Below are going to dive into unexpected places that are super cool and have some amazing places to enjoy. 
The list below is a few unexpected parts of the city that are rad and have awesome amenities: 
Send us a note if you think we missed a rad going out spot in our fair city. 
Where to Go for the Best Views
Views, views, and more views. We have seen people buy a house unexpectedly in Seattle because they happened to arrive in town on a beautiful day with the mountains out. In general, we have really amazing views in the Emerald City. And some of our neighborhoods have over the top views.
The Over The Top View Neighborhoods
Hope you enjoyed these views cause they are pretty spectacular. 
Affordable Starter Neighborhoods
Let's get something out now. Seattle is not an affordable city. But in regards to the average prices for homes in other tech hubs, we are considered affordable. Team Diva is very committed to helping people find a place in our city regardless of their price point. Below is a quick rundown of the best places to buy an affordable condo, townhouse, and single-family home in Seattle. 
Affordable Homes in Seattle
Best Neighborhood for an Affordable Condo

– $385K Medium Price for 1 Bedroom |

Fremont

Best Neighborhood for an Affordable Townhouse

– $534K Medium Price | Delridge in

West Seattle

Best Neighborhood for an Affordable Single Family Homes

– $544K Medium Price |

White Center
Mind you, neighborhoods change. We expect White Center to be super popular here in a hot second because of its easy access to 509 and out of White Center. It is affordable now but I think it will change in the future. 
Let's Chat About the Suburbs of Seattle
There are some super cool suburbs of Seattle. Some who might be giving Seattle a cool kid run for her money. As more and more work from home options open up we are seeing many of our Diva Dwellers ask for more space and still be in an area that is connected to Seattle. Our favorite recommendations for cool kid suburbs are as follows.
The Cool Kid Suburbs of Seattle
It is super exciting to see many of these former blah sleeper areas outside of Seattle grow up a bit and get a little cooler. Keep opening up those breweries, coffee shops, and more cool shop local spots you suburbs of Seattle. 
---
Thanks For Touring Seattle's Many and Amazing Neighborhoods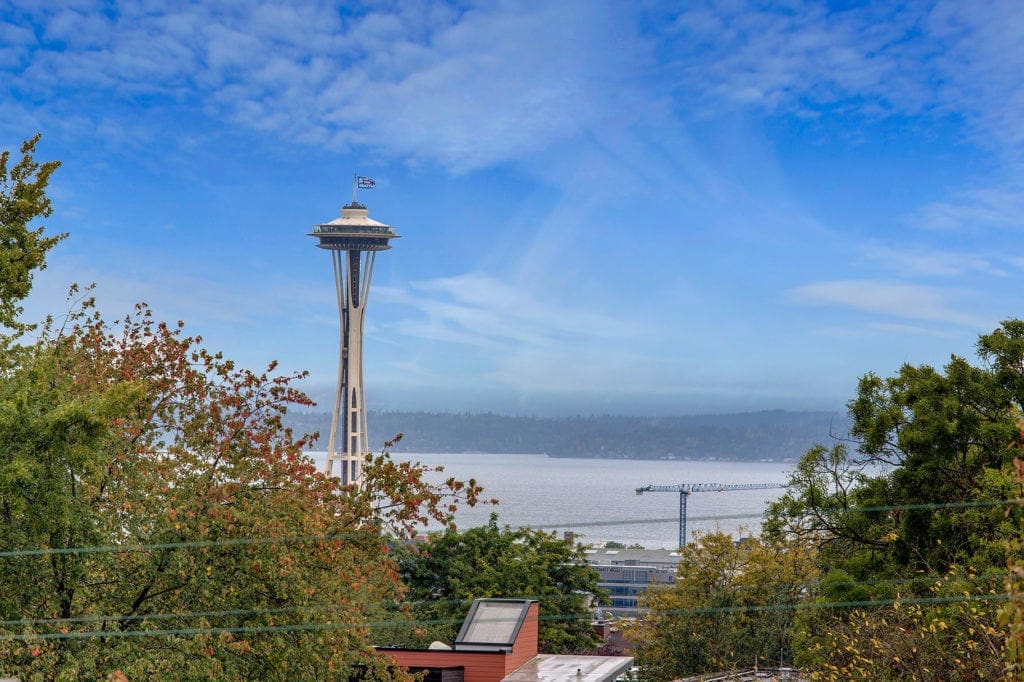 Team Diva adores Seattle and her many communities. In this general guide we went over a few of our favorite neighbors, discussed the best areas for transit, which community has some awesome amenities, the parks that inspire us, where one can find stunning luxury homes, or a place to start your first home in an affordable neighborhood. And let's not forget a couple of our favorite suburbs where Diva Dwellers like to live. 
Relocating to Seattle. Need Some Extra Neighborhood and Seattle Advice?
For those of you who are relocating to Seattle check our Team Diva's Guide to Relocating to Seattle. It will really help you break down where you want to live. Our Diva Dwellers also dispensed with some awesome advice on getting over that Seattle chill. 
Want to dig into a few of our favorite neighborhoods deeper?
Go ahead and check out the individual guides we have written about so many of our favorite neighborhoods in Seattle. 
Remember we have a guide for almost every neighborhood in Seattle. And are adding new ones every day. Click on the map above and become an expert about the prices to buy a home or rent a little spot for yourself. 
Oh did we mention we also did a mini video for each of these neighborhoods? Of course we did!
Message Us
Want to chat about something you see or just need an incredibly gifted Seattle real estate team? Send us a quick message!
A Few Of Our Favorite Neighborhoods