At Team Diva, we make a custom list of Home Sale Prep details for every home-seller client. The goal for all of our listings is to help buyers visualize themselves living in the home and to have them literally, fall in love, from the moment they see it online to when they open the door and walk inside. Your house needs to lure the buyer with aspect of its presentation.
The alternative is to be one of those home sellers that Team Diva finds for their buyers. Team Diva loves to take advantage of poorly presented homes. We can negotiate better prices for our buyers because we know the seller did not put in the effort.
Want to be a winner in this market? Make your home a pretty show pony and you will be!
But first, Fix What's Broken. Read the blog below on the Team Diva approach to this process.
Home Sale Prep: How to Make Your Home Divariffic Pretty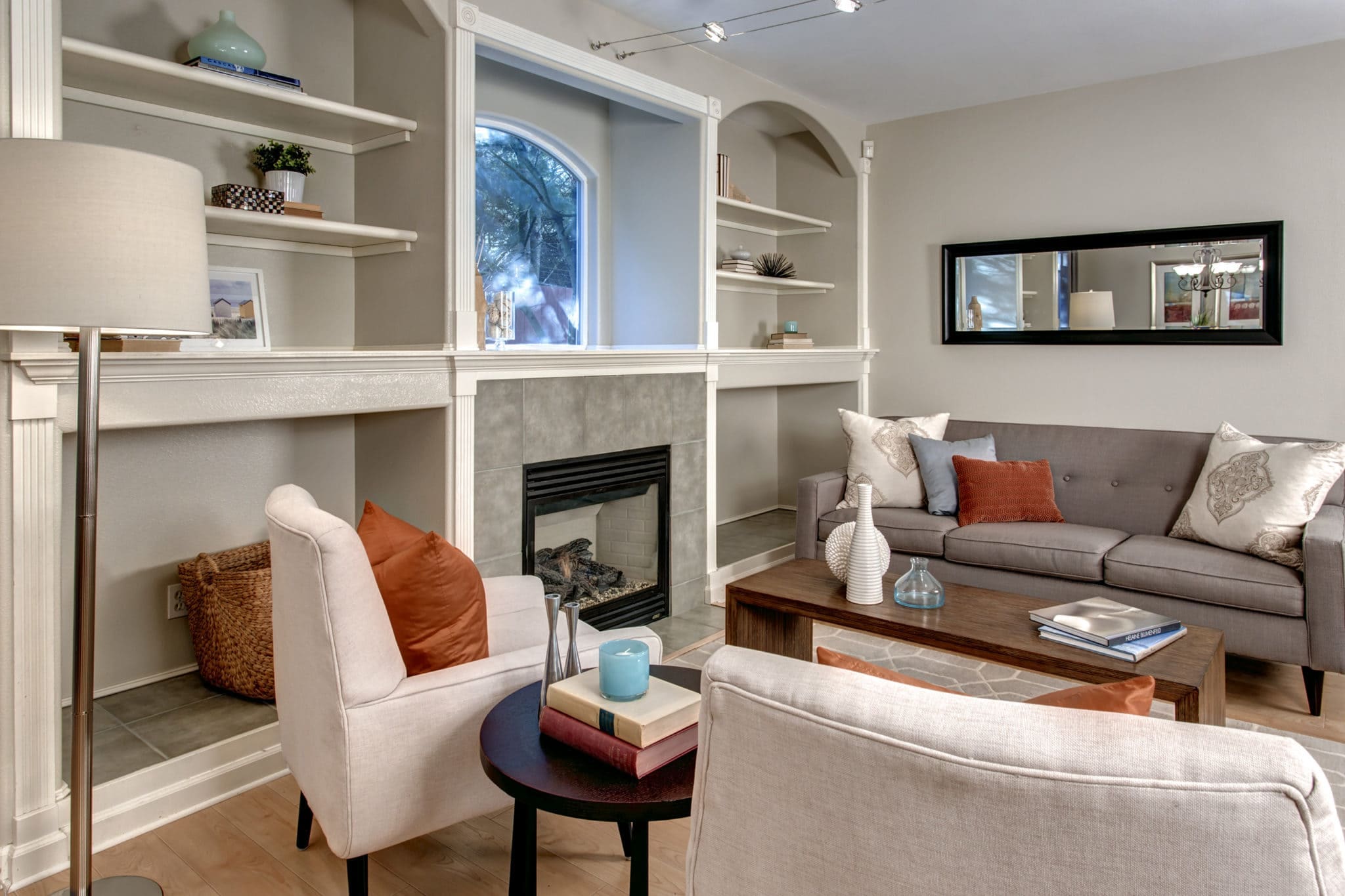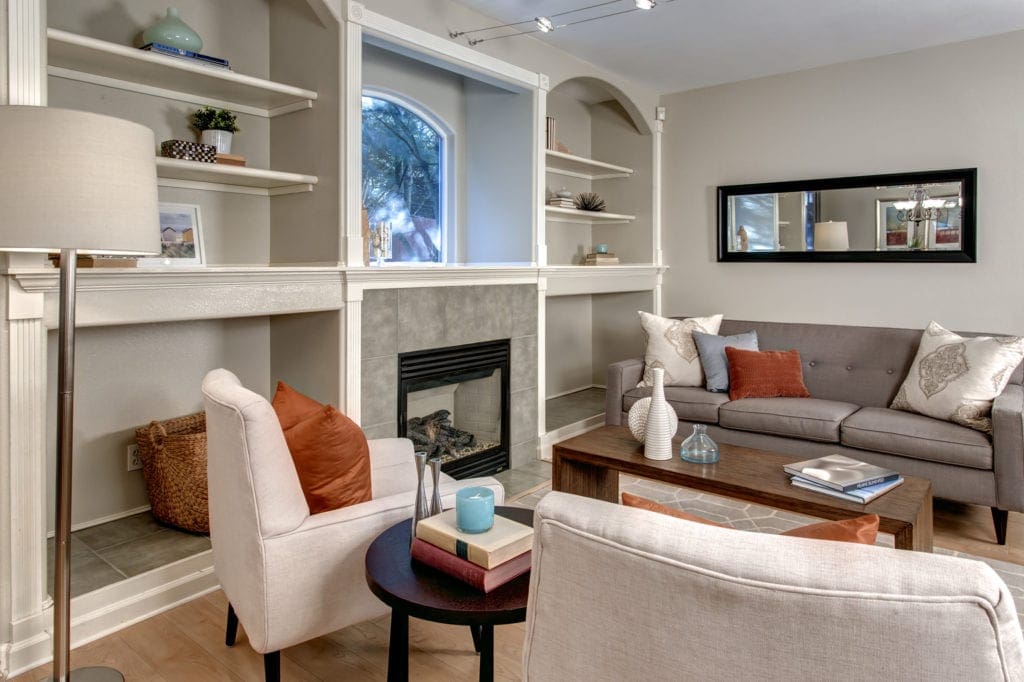 Meet with the Divas and find out what is the best items to make your home pretty for the sale. Here is a good start for your own Home Sale Prep list:
First Step: DECLUTTER. Purge and Pack. Closets, counters, drawers, bedrooms, bathrooms… everything!

Reorganize bookshelves to make them look as tidy and sharp as possible.
Put out some throw pillows to provide pops of color and texture in living areas.

Put black mulch and fresh flowers in the front yard to make photos pop.

A beautifully planted flower pot strategically placed makes it look like you went the extra mile.

Update old light fixtures or update fixtures for continuity of design.

Remove dead or lackluster plants.

Update outdated bathroom and kitchen fixtures.

In the bathroom, put out an orchid and fresh towels to give it that "spa" feel. If you can't decide on a towel color, go with classic white.
Make the master bedroom luxurious.
Set the dining room table (if applicable).

Clean all of the windows inside and out.

Redo the caulk around the tub, toilets, sinks.

Clean and/or replace the carpets.

Refinish hardwoods if possible.

And check in with The Divas on other items.
Final Home Sale Prep: Professional Home Staging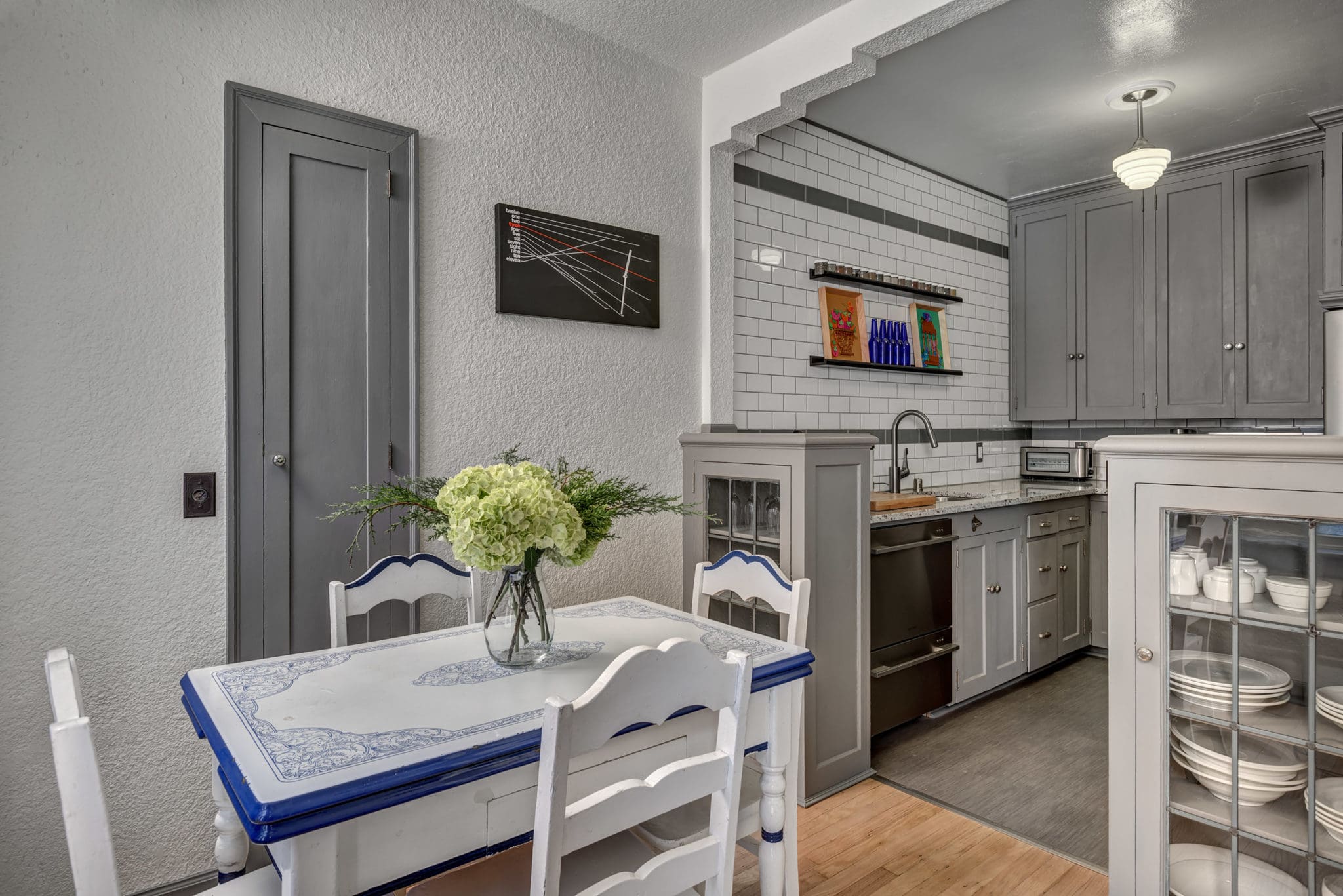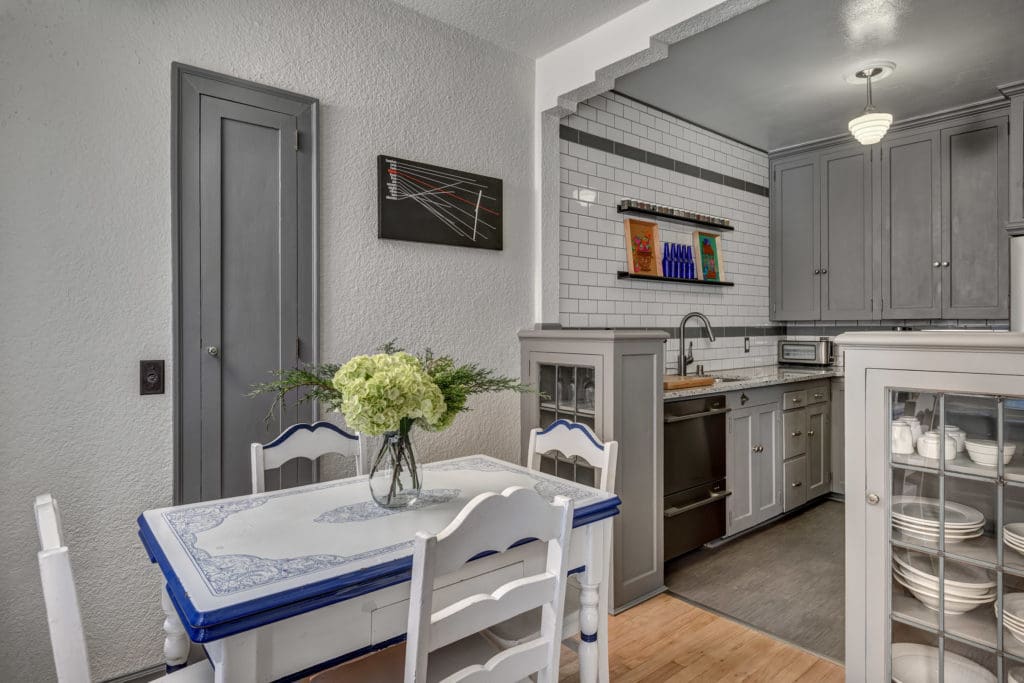 You've done the basic list of Home Sale Prep. Now you need to decide if you want to stage the home (which means moving out), or if you intend to stay in the home and have the Divas come in and re-stage it.
Staging the Home Means More Money in the Seller's Pocket
Staging is the ideal scenario on making your home look market ready. Rocky ran an analysis for homes that sold in West Seattle during the month of May 2017. The below analysis shows that a staged home in that market will typically make the seller at least $18,000 more than their competition.
Excerpt from Rocky's blog… The average list price for all homes sold in West Seattle was $618,000. If you listed your home for $618,000 in West Seattle the numbers show you would have sold it for significantly more if you had it professionally staged. By significant, I am talking a $24,000 difference between professionally staged vs poorly staged or unstaged homes!
Unstaged/Vacant Homes $649,000
Poorly Staged and Owner-Occupied Homes $643,000
Staged Homes $667,000
You could have spent $5,000 and made an extra $18,000-$24,000!
Read the whole blog here:
Divas Re-stage With Your Cool Stuff and Artwork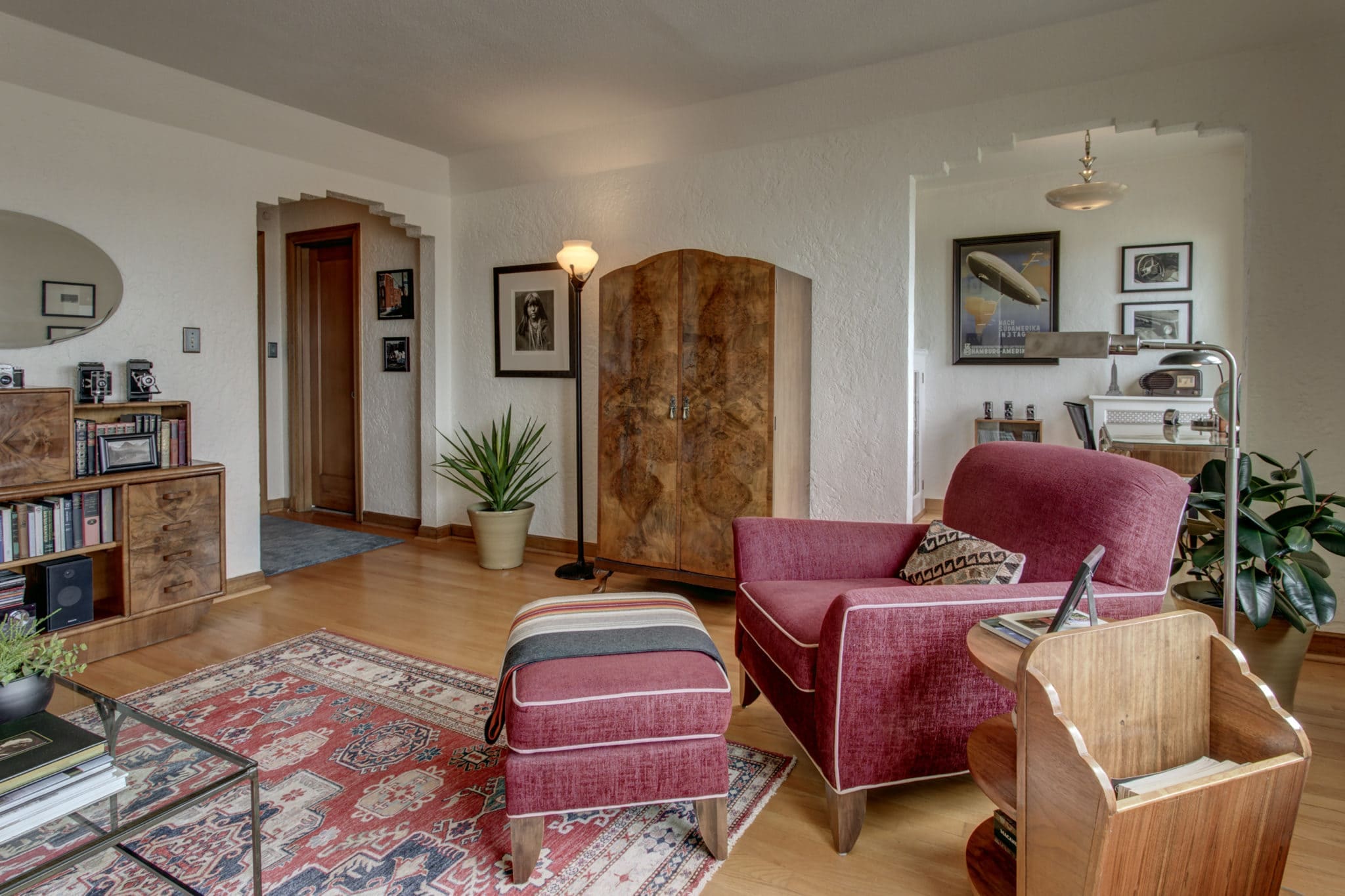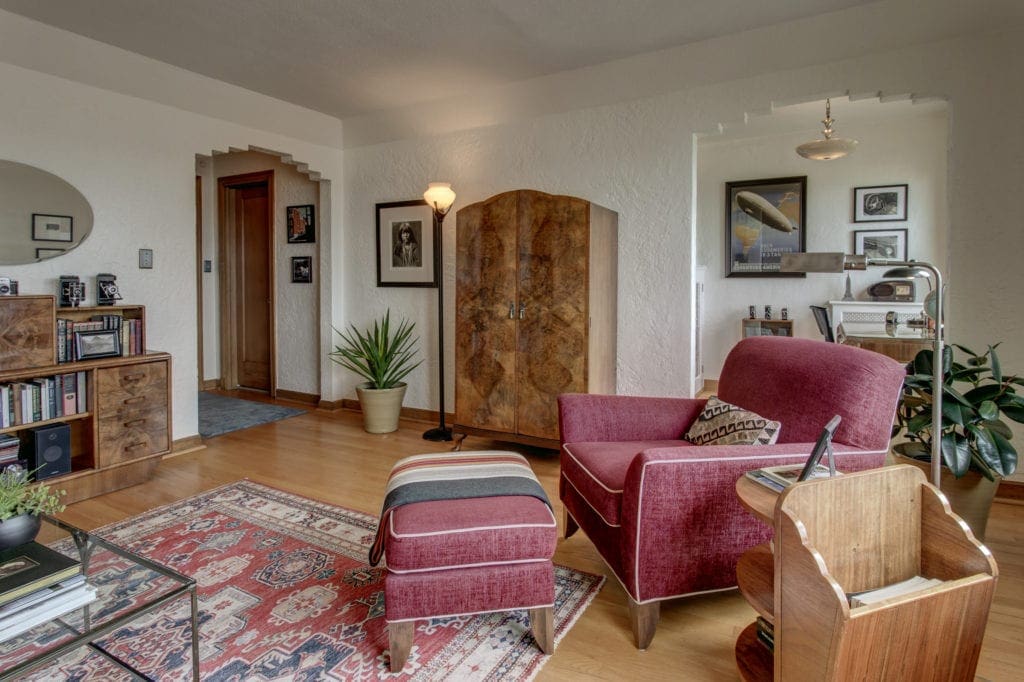 Some of our Diva Dwellers live in a world of stunning perfection. Their furniture fits in perfectly with the aesthetic of the home. And some just live in a bubble of chaos. Never fear. Divas have a plan. Here are some pointers:
In the bathrooms, fresh white towels and an orchid give the space a little extra, spa-like feeling.
Learn the art of the throw pillow and keep 'em fluffy.
Minimize your artwork to some strategic and cohesive pieces and reorganize the bookshelves.
Make the master bedroom dead sexy!
Set the dining room table, if appropriate.
As usual, check in with the Divas when you're done (or think you are done). They will come in and make the final look perfect.
---
Now that your home is pretty and Divariffic, she is ready for her photoshoot! But there is more to learn…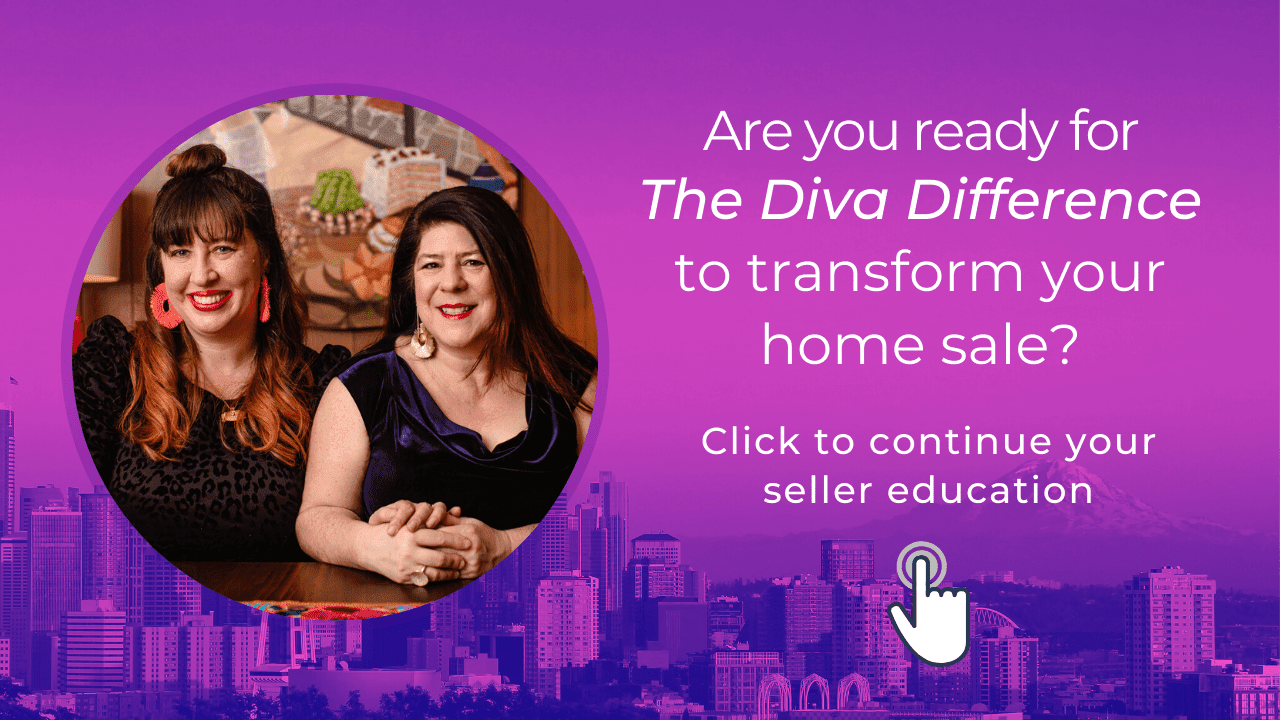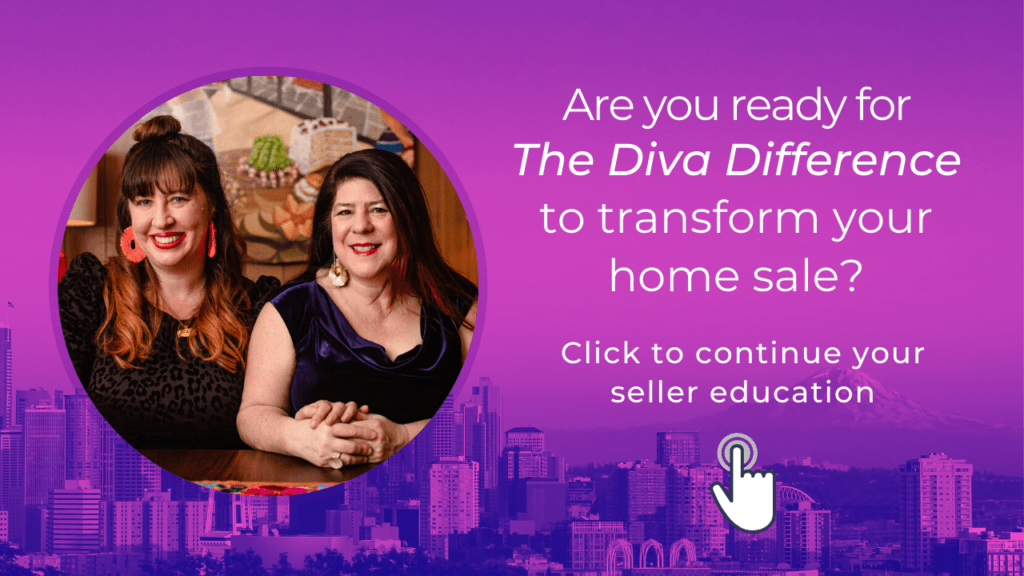 No matter how hot the market may be, you have to be serious about prepping to list your Seattle home. Remember, first you fix what's broken, then you dive into making it pretty, which is the cornerstone of successfully selling your home!
This Home Sale Prep guide will get you started, but every home is a unique case. Furthermore, it is important to have fresh eyes look at your space to see what works and what doesn't when attracting as many buyers as possible.
We are here to help. Our team understands that this process can take a year or two. And we are more than willing to give you a personalized plan to get the ball rolling. Feel free to contact us directly at thediva@teamedivarealestate.com or call/text 206-271-0264.