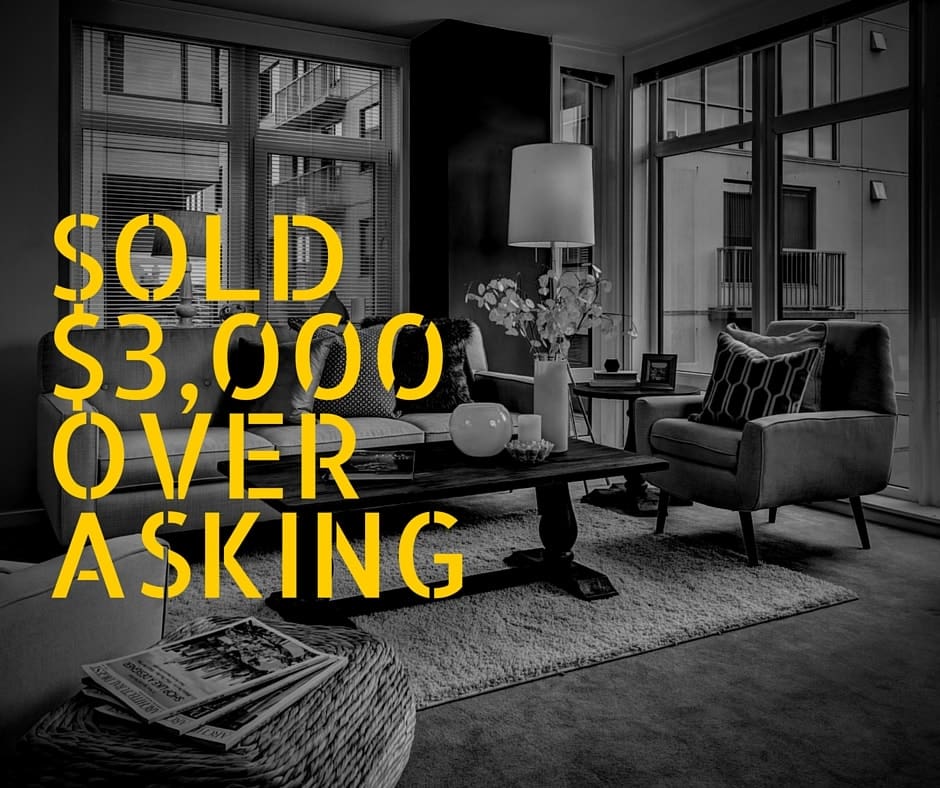 Just Listed Just Sold | Belltown Condo
.
Team Diva shows what it takes to increase values in the Belltown Condo market.
What is this you say we "Just Listed and Just Sold this Belltown Condo". 
Why yes – it is all about the 
#DivaDifference
.
We sold this home for $3,000 over asking in the MIDDLE of winter!
Why, you ask? Fix whats broke, make it beautiful, and market the heck out of the home.
The Belltown Condo market is still struggling to overcome its 2008 height. The Millennials are looking at Capitol Hill instead of the high rise condo buildings in Belltown and Downtown. The one item that was shocking to us is that there is a general malaise when it comes to how agents are marketing their listings in Belltown. One typically find our brethren in Real State taking bad photos, mediocre staging, and a general lack luster approach to attracting your next generation buyer. The issue is that this type of laziness impacts the entire market. Bad marketing = mediocre market results!
Team Diva looked at all of these factors and the fact that we would be listing this Belltown condo in the middle of November (not typically a good time to sell). We pulled in our amazing stager, had the condo freshen up, had the photographer come in twice to get stunning view shots, and did the most amazing video ever. Guess what happened?
Team Diva sold our

Belltown condo

in less time than anything else that had recently sold in Avenue One. And it sold OVER asking. Not bad Belltown!
—-The Results—–
Showing wise we had fewer than 10 groups through. But all were quality.
Diva Dude Rocky had less than six groups each at the open houses. BUT he sweet talked the winning buyer into making an offer! #TeamEffort
THREE offers and ONE big lucky winner!
Sold for $433,000 ($3,000 over asking)
Let's talk about the work we completed on this condo?
The team worked with our stager, painter, and cleaners closely to freshen up the cabinets, remove stains from the carpet, and generally make this home SHINE!
And let's talk about marketing on this condo?
It's own blog post on the

Diva Blog

where we talked in detail about the surrounding neighborhood.

And a full Social Media blast Belltown rarely sees!

Who can forget the video of the Divas out with girlfriends in Belltown?
Is it time for you to get the #DivaDifference on your adorable home? Are you ready for the challenge?