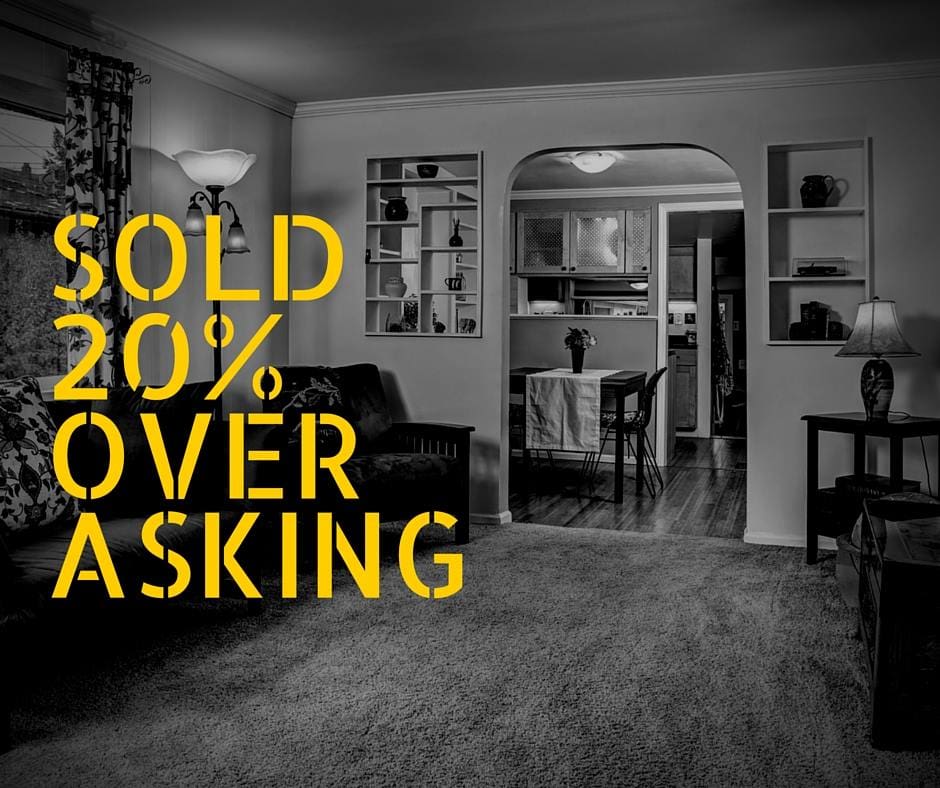 Just Sold West Seattle Cottage
Winter is no obstacle for the Divas. We "Just Listed and Just Sold" this Delightful West Seattle Cottage in one week.
It'
s all about the 
#DivaDifference
. This beyond charming home sold for 18% over list price. Why? First, because our clients are AMAZING and were ready to tackle our Diva "to do" list full throttle. They completely embraced our motto:
Fix what's broke, make it beautiful, and market the heck out of the home.
Upon first meeting Iris and Ted, I knew we would be instant pals. These two are the cats meow; full of hugs and good cheer no matter the situation. As soon as I walked into Iris's delightful cottage, I also knew that it would sell – no problem. The home was welcoming and full of charm and charisma – just like its owners! But we Divas never just settle for the easy sale. After 20+ years of love and remodeling (massive remodeling), I knew it would be crucial for Iris and Ted to get top dollar for the home so they could start their new life in Port Orchard with ease.
—-The Results—–
As soon as we listed the home it was a hit – over 25 showings in 4 days.
The Diva Dudes had over 15 groups each at the open houses.
On Mulitple Offer Monday #MOM – we received 12 offer with one Big WINNER!
Sold For $535,000 (20% over asking) 
Let's talk about the spruce up!
As I mentioned – Iris and Ted were committed 100% to the plan.  They did everything we suggested: painted, decluttered, packed up stuff, sold furniture, fixed anything that was broken, swanked up the lawn (which is not easy to do in the dead of winter) and let us Divas help them re-stage the house. It took weeks but once it was done, the house was just perfect! Charming as ever and ready to meet its new owners.
Next, marketing.
Of course, this cutie had its own listing on the Team Diva website.
And as always, every Diva Dwelling gets its own Diva Blog post complete with neighborhood info.
Full social media (and a little help from our client doing a ton of promoting)!

And then – there is Diva Kim's fun house video…
Is it time for you to get the #DivaDifference on your adorable home? Are you ready for the challenge?
We are here to help. Our team understands that this process can take a year or two. And we are more than willing to give you a personalized plan to get the ball rolling. Feel free to contact us directly at thediva@teamedivarealestate.com or call/text 206-271-0264.