Divas Announce | Delightful West Seattle Bungalow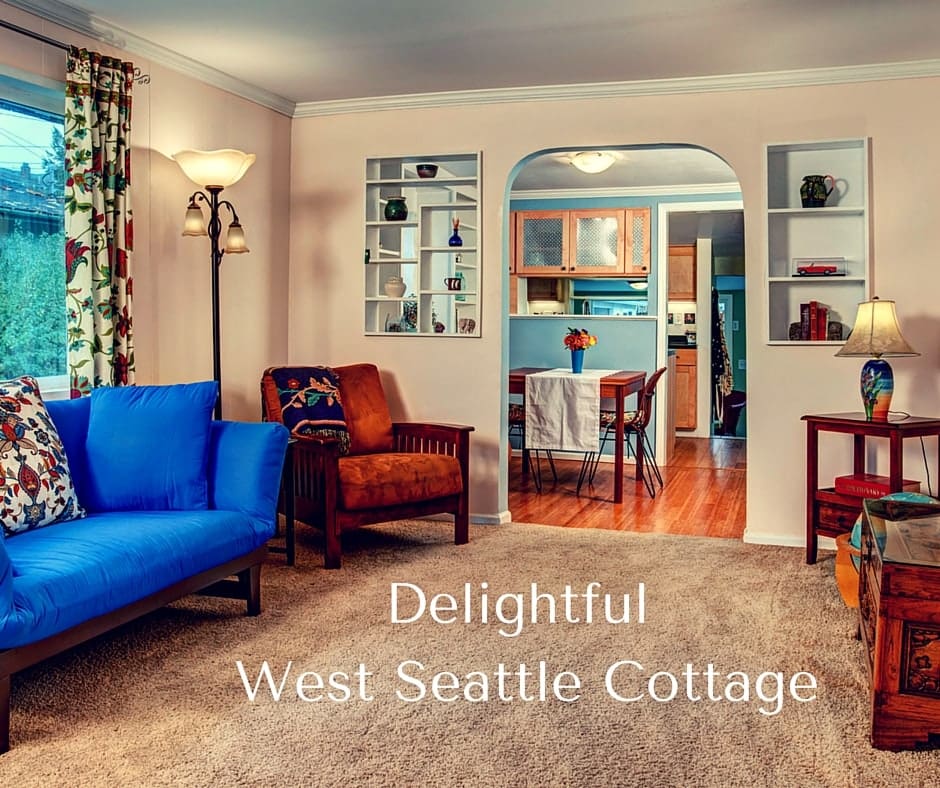 Reason 1: The Charm Factor – Yes, I know. We realtors bandy this word about to describe any home built before 1940. But this house truly sparkles with personality. The sunny porches in front and back provide cozy bright spaces to read your Scandinavian noir. The quirky built-ins offer numerous options for displaying your vintage collections and cooking books. And the gourmet gas stove, lovingly named "Walter",  can make anyone cook like a "Top Chef." Every room in this home oozes with charm and charisma.
Reason 2: The Outdoors – Even on the wettest of winter days this yard is still beyond lovely. There are raised beds brimming with dahlias, calla lilies and raspberries, a zen garden with meditation space, a hand made bamboo fountain, a patio for outdoor dining and a covered BBQ area. For those who embrace the more utilitarian yard features there is an outdoor sink with running water, two storage sheds and a substantial sized carport for off street parking. And – that is just the backyard! There is also the professionally landscaped front yard with more room for you to let your green thumbs go wild!
Reason 3: The Tale of Two Tubs – Now there is one more fabulous outdoor item to entice you – a private, secluded hot tub! Perfect for wintery fun times. Nothing like soaking in a steaming bubbling pool of water to warm your chilled bones. Grab your honey and take a dip whenever you like. If it's indoor tubby time you prefer, we got you covered there as well. Step into the skylit upstairs bath and relax in the deliciously deep soaking tub after a long day at work. Big enough to share or … maybe not.
Reason 4: The Upgrades – I'm not sure there is enough room in this blog to mention all the upgrades but here goes. In 2008 the kitchen was remodeled with all new cabinets, counter tops and appliances. Then earlier this year "Walter", the gourmet gas range arrived. In 2010, the basement was completely dug out and remodeled with a rec room, master suite and laundry. The earthquake retrofit was done at that time as well and the downstairs was equipped with radiant gas heat. Beyond all this there is also a new gas furnace, double pane windows and a new front leaded glass door.
Reason 5: The Hood – The Fairmount neighborhood is centrally located for easy breezy access to both Morgan Junction and Alaska Junction, where you can shop, drink and dine without going far from home. Whether you are going north or south, it's quick shot up Fauntleroy or 35th to the West Seattle Bridge or to 509. And if you're wanting a great northwest weekend getaway, here you are minutes to the Fauntleroy Ferry which takes you to Vashon and Southworth.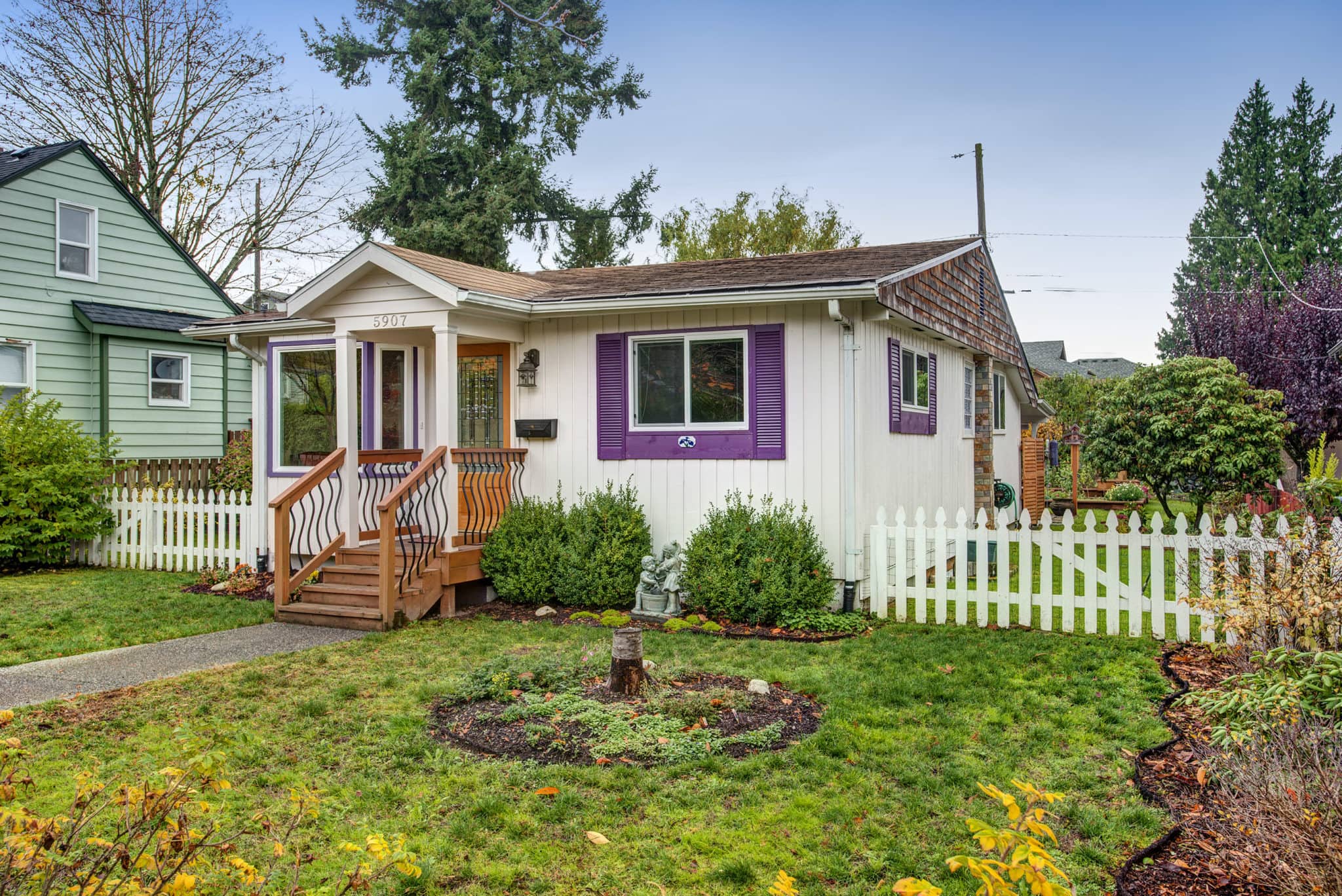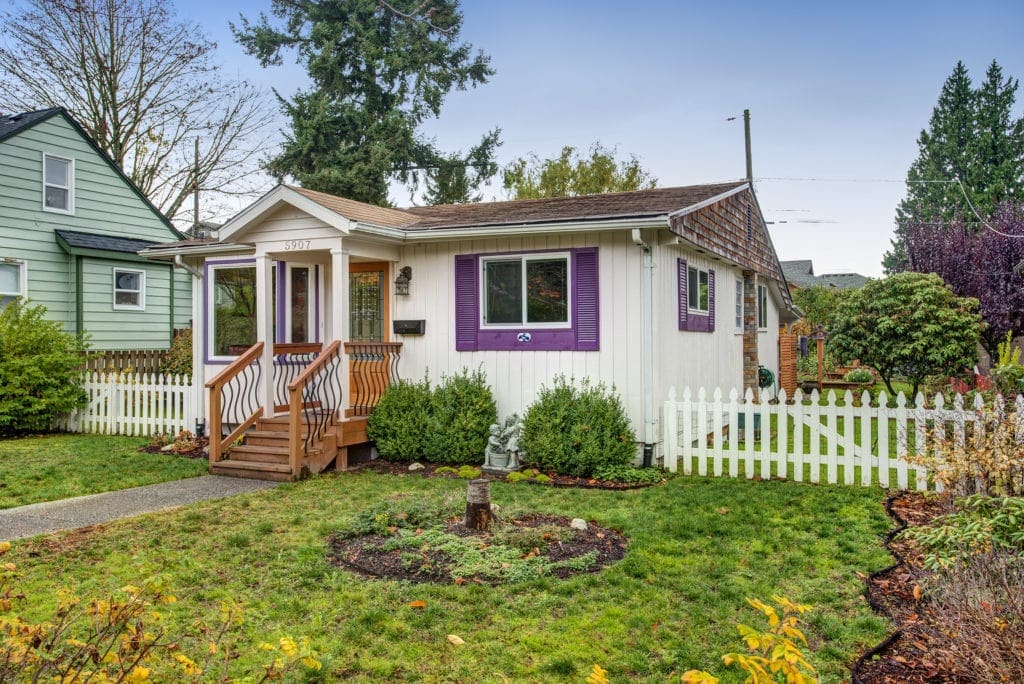 The Critical Nuggets About This Home:
Address: 5907 38th Ave SW
Hood: Fairmount / West Seattle
Price: $449,950