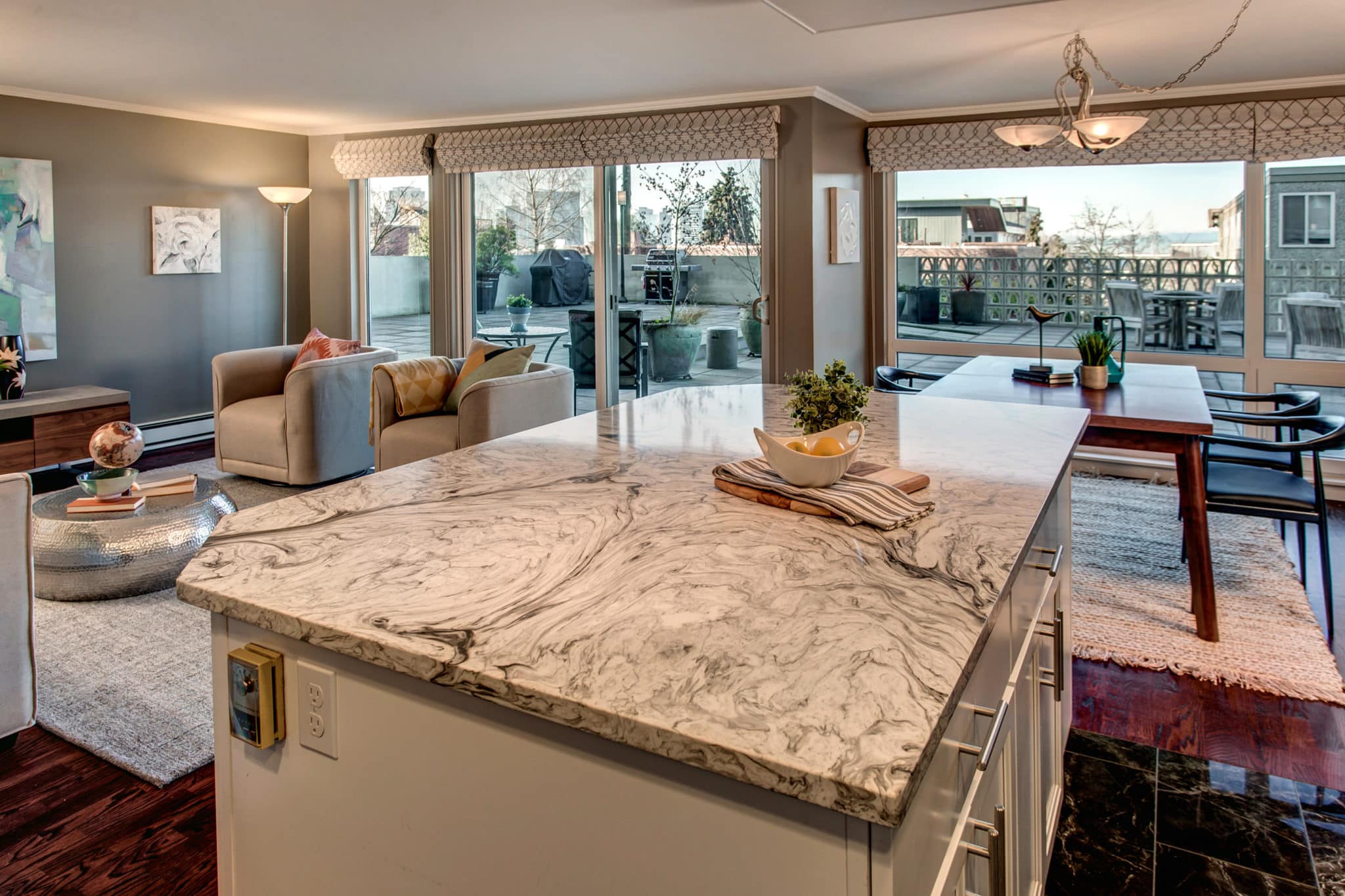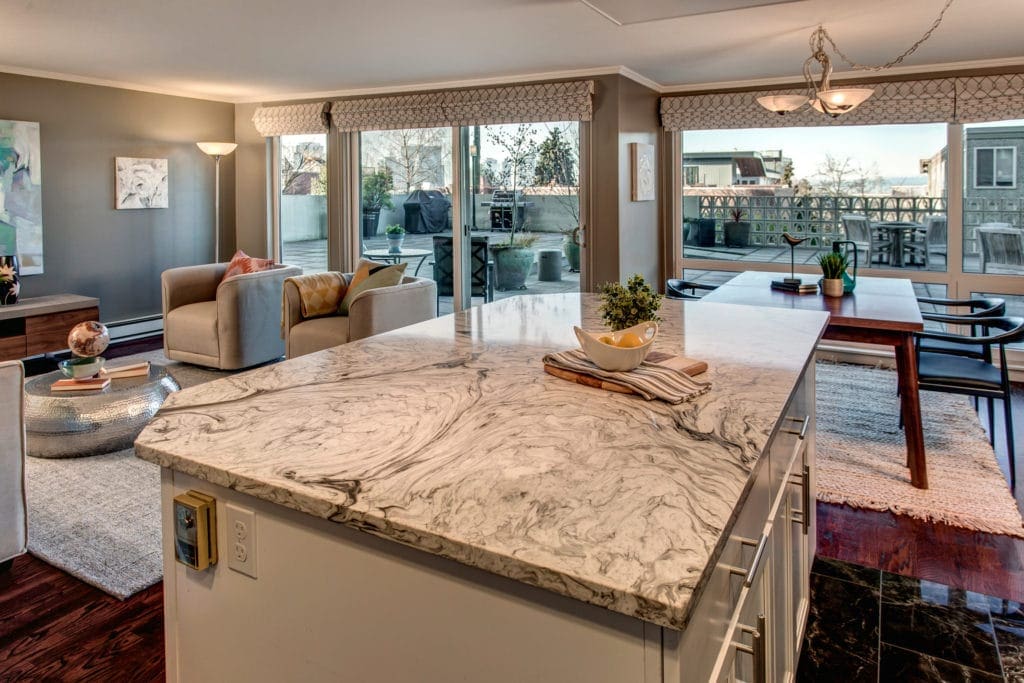 We Just Listed and Just Sold this Mid Century Condo in Capitol Hill. In spite of having to sell this condo in the middle of January, we were able to work some magic and plan ahead. Our Diva planning paid off and we were able to get a full price cash offer on this condo even in a slow January market. In this blog, we will dive into how our savvy Seattle home seller made good updates to his home, how our listing team prepped the home for the sale, and eventually sold it at a time when not that many condos were selling on Capitol Hill.
John and Joe's Diva Dweller Buy Up in Seattle Home Story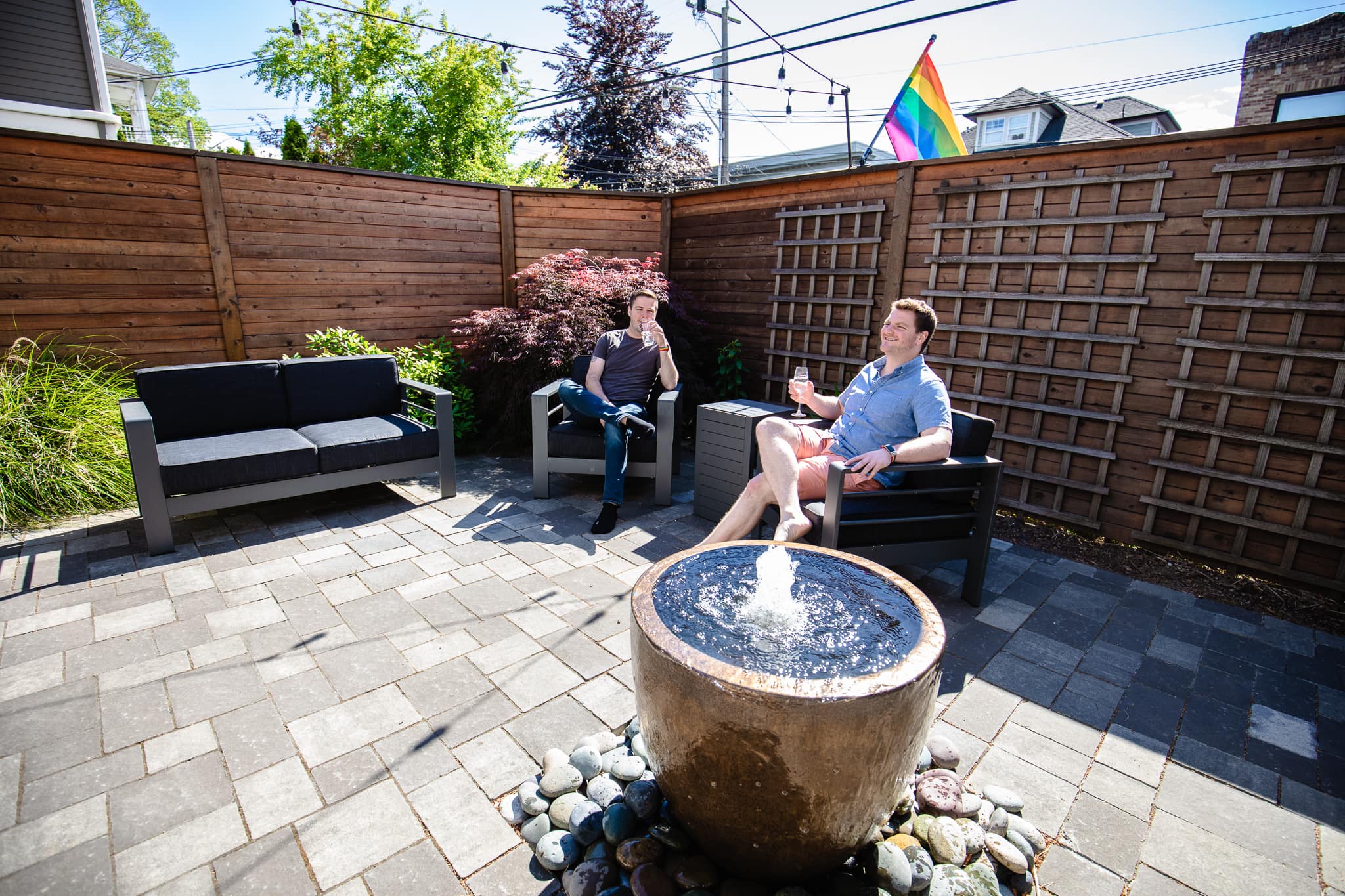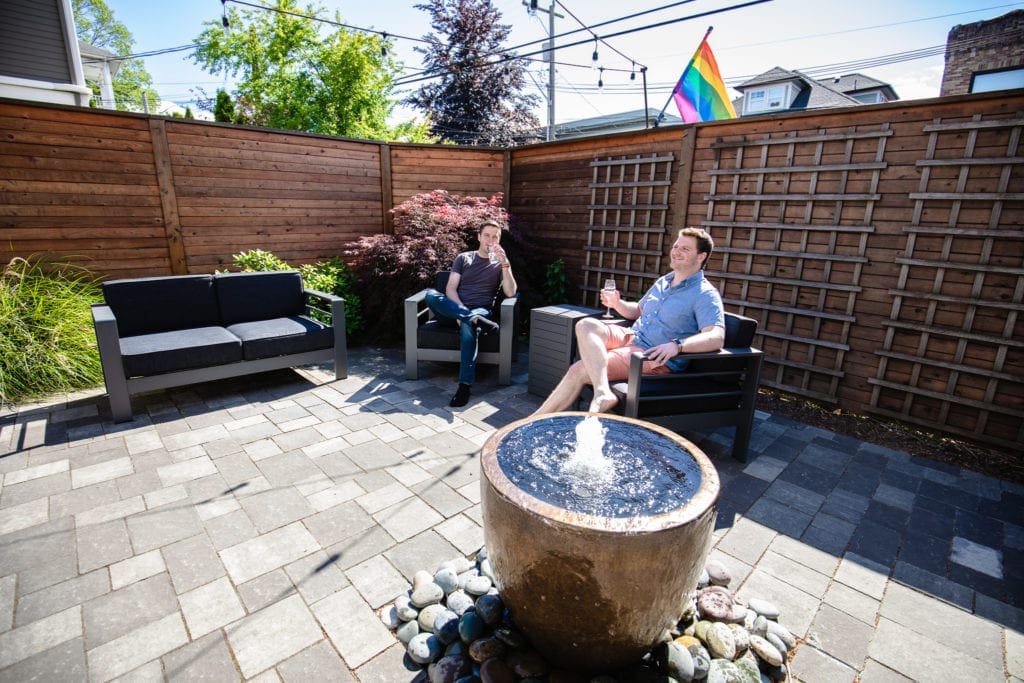 Diva Kim sold her client John, this Mid Century Condo in Capitol Hill in 2014 when he was still flying solo. We knew as soon as we found this condo it was a stellar purchase. John bought during a slow time of year and the building was going through an assessment for future plumbing work. Plus, the unit was in need of a little overhaul to freshen the dated design. John, our seller, upgraded this condo with a sleek new kitchen, new floors, and new paint and what a difference. C'est Chic!
During this time, John found himself a beau, Joe. Diva Dude Roy and I worked with Joe on the purchase of his own adorable Capitol Hill Condo and then on the sale of his adorable Capitol Hill Condo in 2018. Seems these two were ready to move up to a grand Capitol Hill home where they could live way more comfortable with each other and their two feisty kitty cats. As soon as we started the process of searching for their new "grand palais" we knew listing John's, Mid Century Capitol Hill Condo would not be far behind. So we did, what any Divas and Dudes would do – we planned ahead.
Thinking about moving up to a bigger home when you also own a home? Check out our handy guide here. 
The Owner's Renovations in this Mid-Century Capitol Hill Condo Were Amazing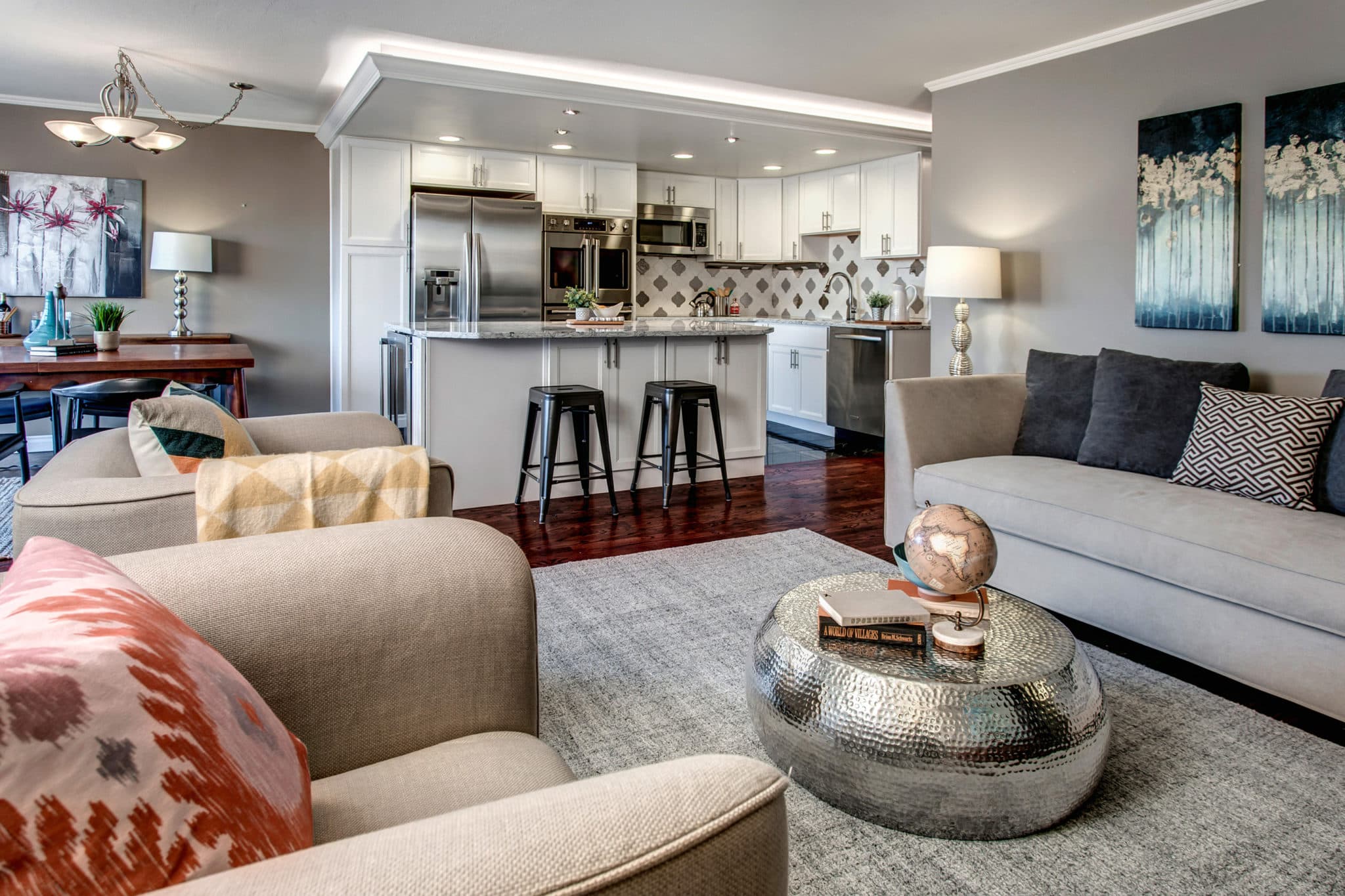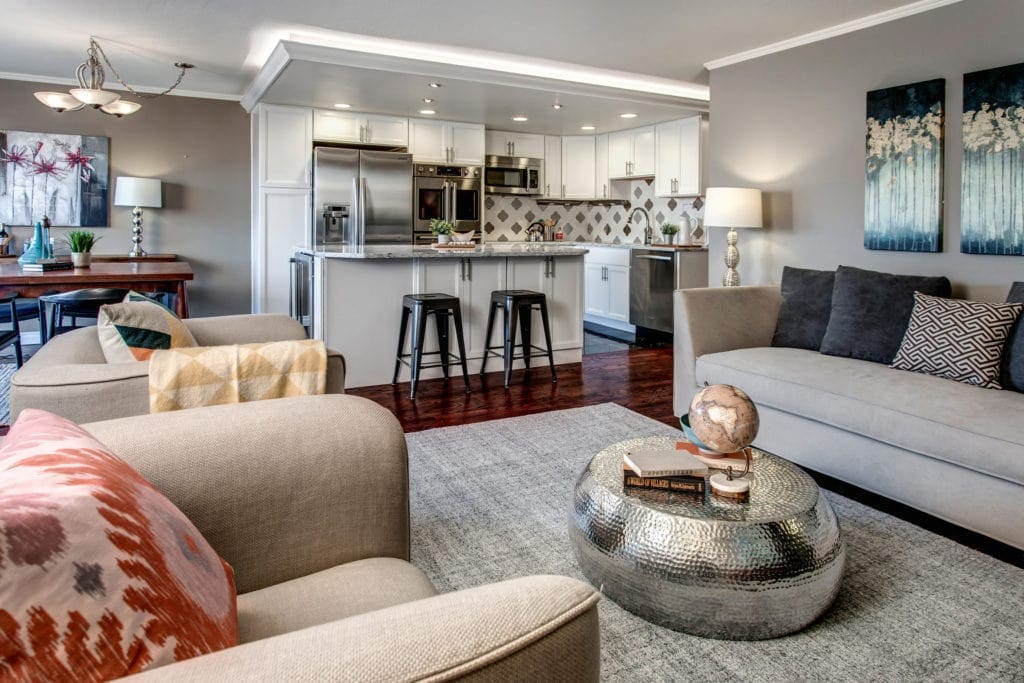 The renovation on this Capitol Condo Mid-Century Modern Condo truly made the difference why this condo sold while others sat on the market. Condos can be a pain to remodel since you almost always need the Homeowners Association to be involved in certain decisions and building access. In this case, it was all worth it. The new kitchen, with its clean white cabinets and marble counters, made the space feel brighter and more open than the original kitchen and – definitely more upscale. Then a new coat of paint and new flooring is rarely a bad idea, whether you are swanking your home up for you or for a new buyer. The addition of new lighting was also a huge win. Light fixtures can be one of the easiest changes you can make in a home to move a buyer's first impression from "dated" to "dramatic." All in all, our client's makeover added major value to this Capitol Hill Mid-Century Condo.
How Do You Sell a Summer Patio in the January Freeze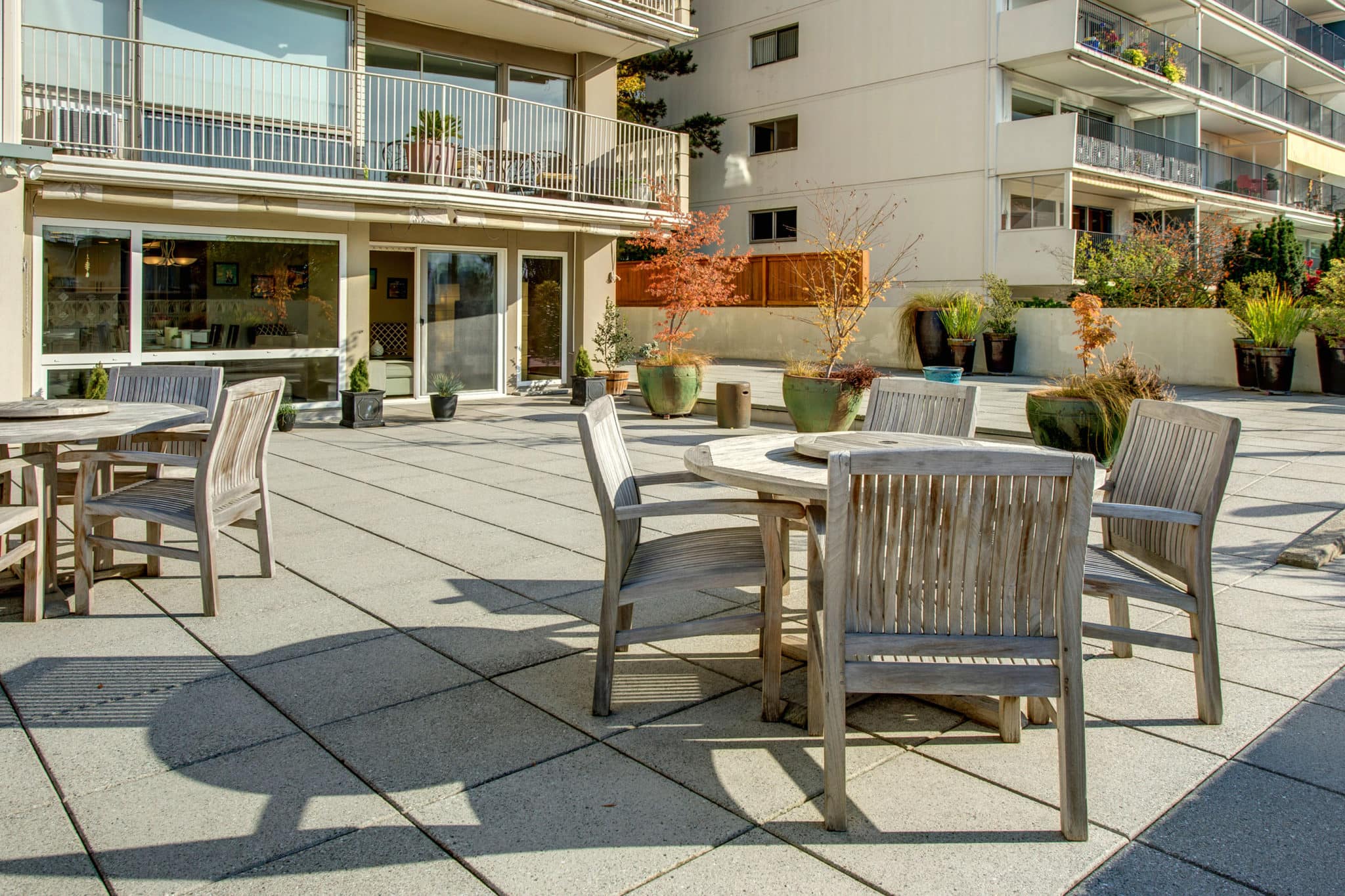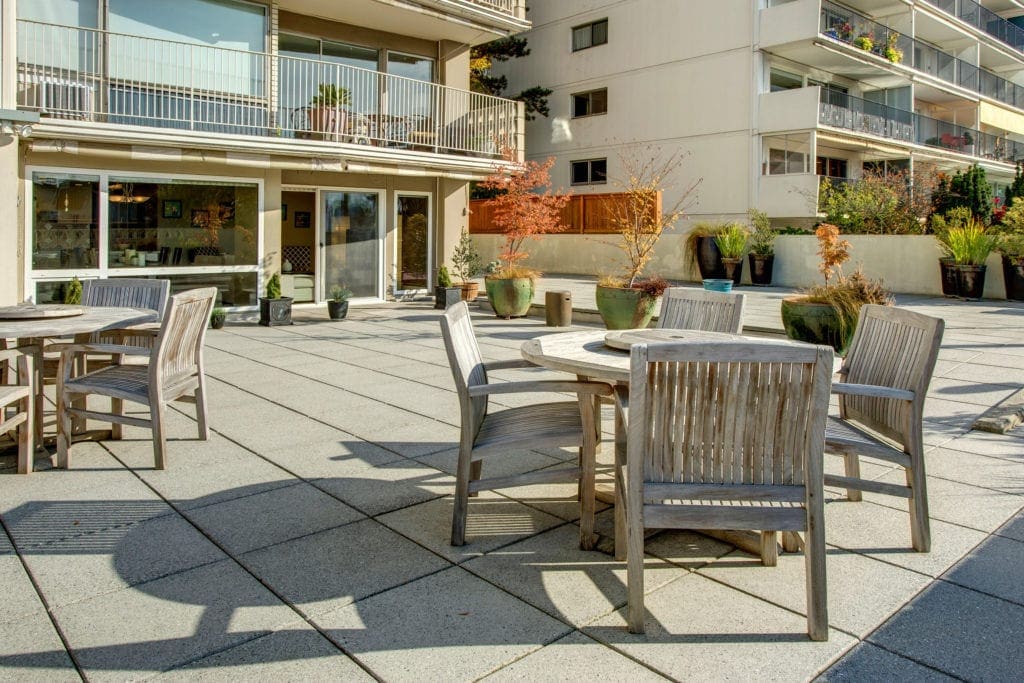 One of the key selling points of this Mid-Century Condo in Capitol Hill is the location. Sitting in the heart of the city's hippest neighborhood is never a negative. But, when you are not the only listing on Capitol Hill, let alone the only listing in the building, you need to sell more than the neighborhood to make hay, as they say. Being on the ground floor of the Highlander Condo Building meant this unit was situated right off the building's gracious common patio with easy access to the pool. Can you say Summertime Funtime!
How We Went About Prepping the Patio in the Middle of  Winter (hint photograph it during the warmer months)
As soon as John and Joe decided it was upgraded time, we knew we had to act fast. As with most of our buy-up Diva Dwellers, we suggest whenever possible they buy their new home first, move out of their current home, and let the Diva do their thing. This may not always be possible but when it is – it's the best scenario for selling at top dollar. Since the plan for these boys was to sell the condo after they had moved into their new home, we knew there was a good chance it would be well into Winter by then. The year was slipping fast into the rainy season, so we made a quick decision. We wrangled both our photographer and our videographer and prepped for the next stunning sunny Fall day for a photoshoot. Then they headed to the condo to take photos, shoot video and send up the drone so we would have beautiful sunny patio shots even if we listed in the dark times. Which paid off.
While every other Capitol Hill listing had January listing had gray day photos, we had warm sunshiny day shots to show off.
That is the Diva Difference at work in our marketing preparation.
Making this Capitol Hill Mid-Century Condo Market-Ready with Stellar Staging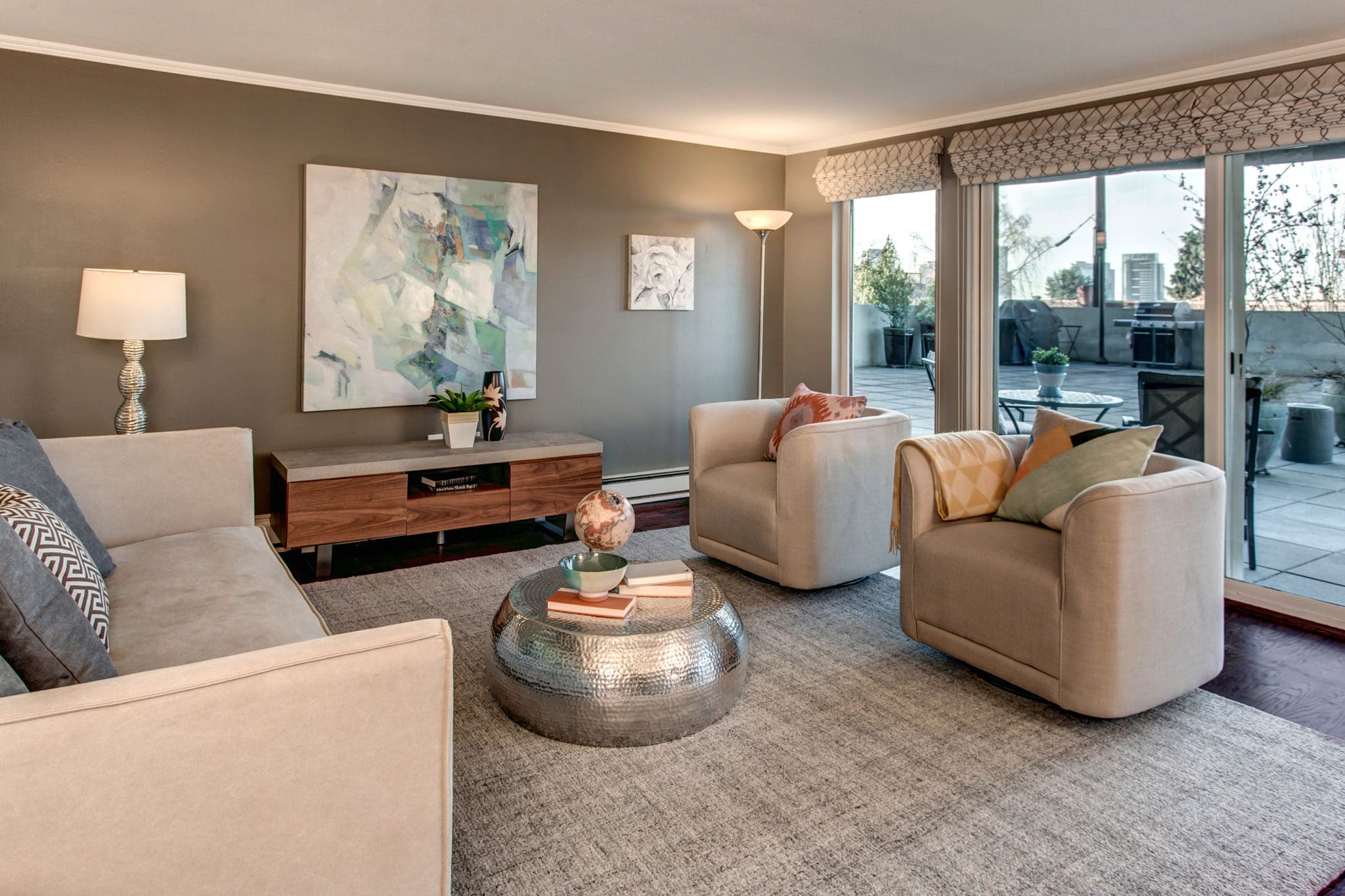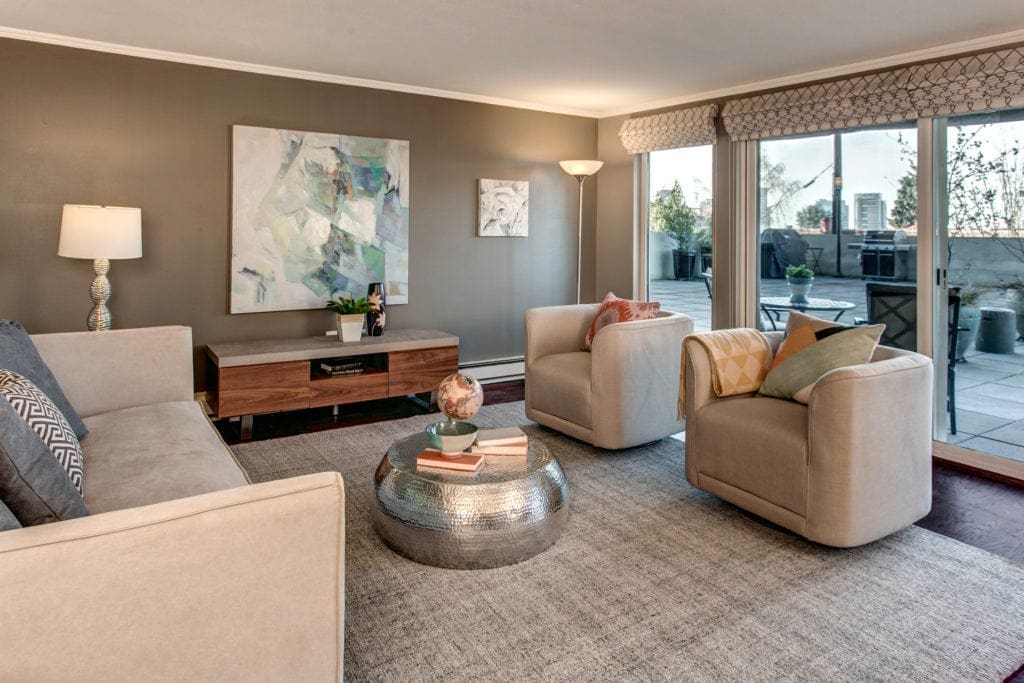 As we mentioned earlier, the best scenario for getting top dollar is to have your home vacant and staged. Let's be honest, most of us LIVE in our homes. We have some furniture that we should have excommunicated ages ago, we leave dishes in the sink and dog hair on the couch. That's life. But you can't sell a home that way. Or should I say – we don't sell homes that way. So once, our Diva Dwellers, John and Joe, had moved into their new swank Dutch Colonial home, we were able to get our stager in the condo to work her magic. And the magic she created. Her expert eye helped show off the spaces to their best and made our marketing photos and video pop.
Now Let's Chat The Marketing We Excelled at for this Mid-Century Modern Capitol Hill Condo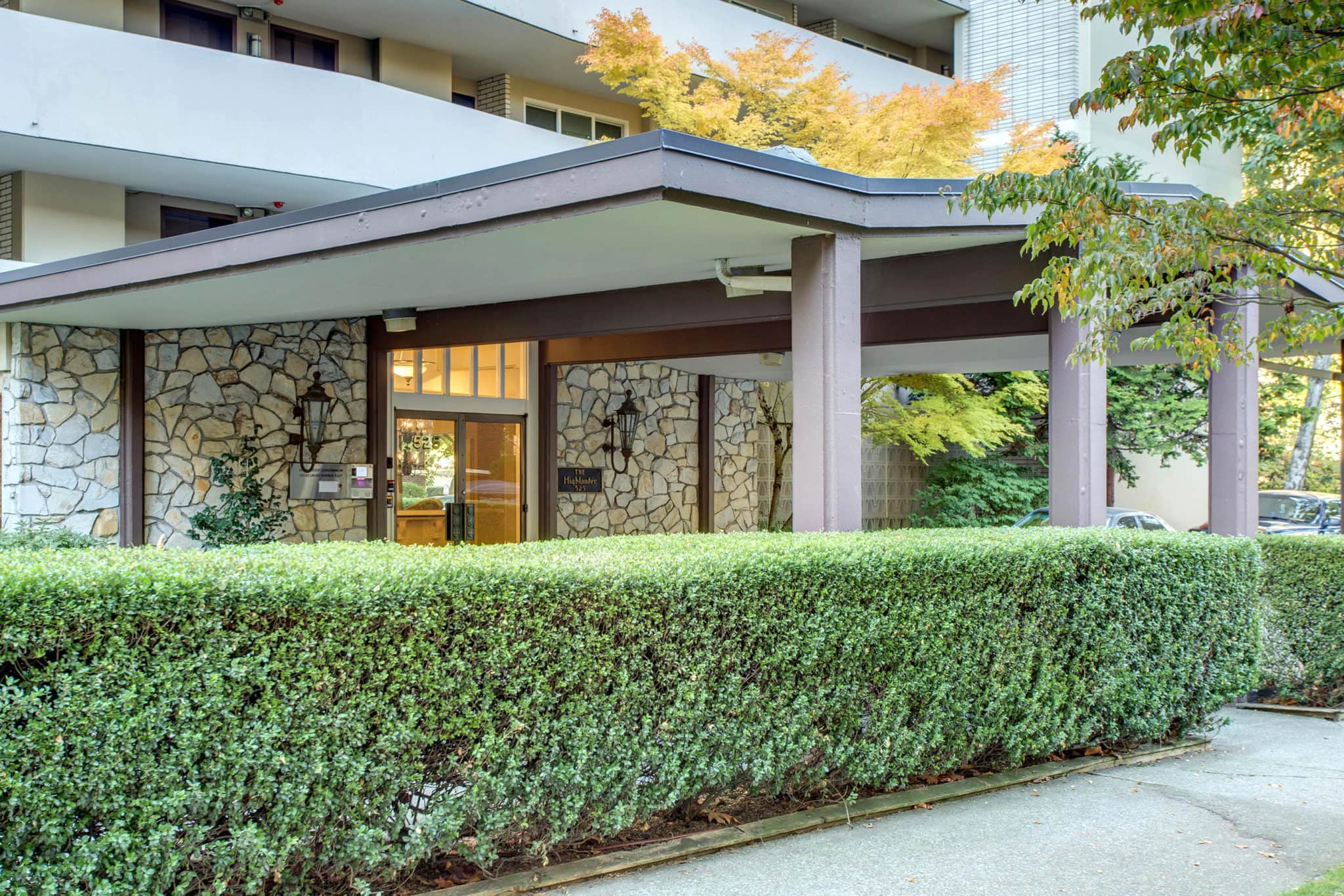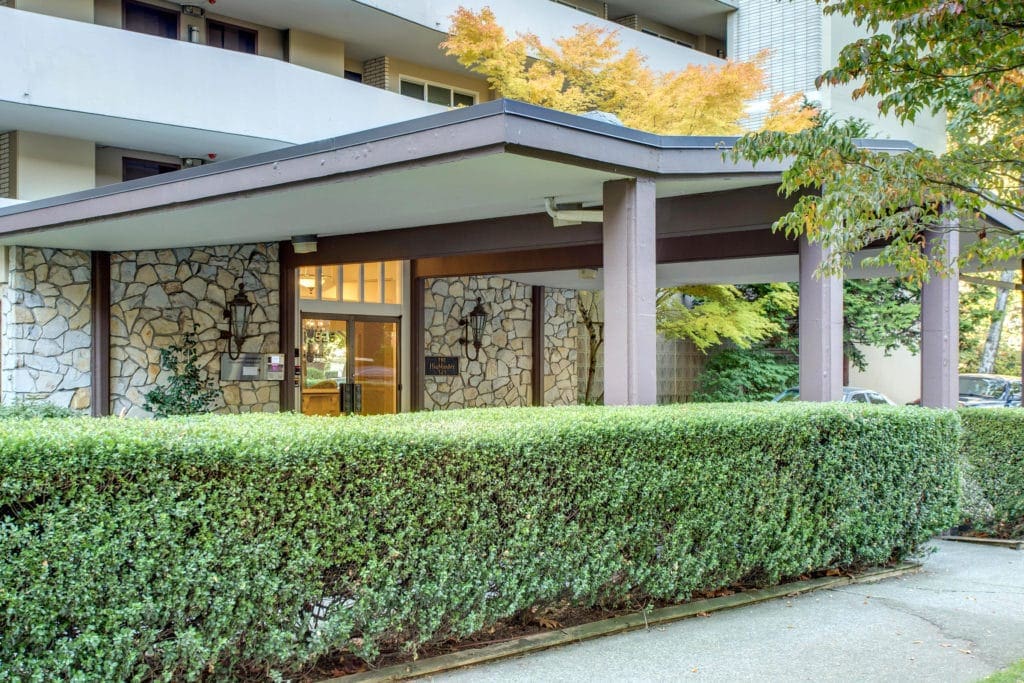 The marketing for the home took several stages. We knew we needed to capture the deck and views from the condo to the exterior before the weather turned. Our marketing team focused and made sure we were prepared to push this home onto market as soon as our clients were moved into their new home. The layers of the video, the blog, email marketing and all of the touches we approached this condo made sure it showed in its best light despite a softening market.
The Mid-Century Modern Condo Had Its Own Listing Page on the Team Diva's SEO Rich Website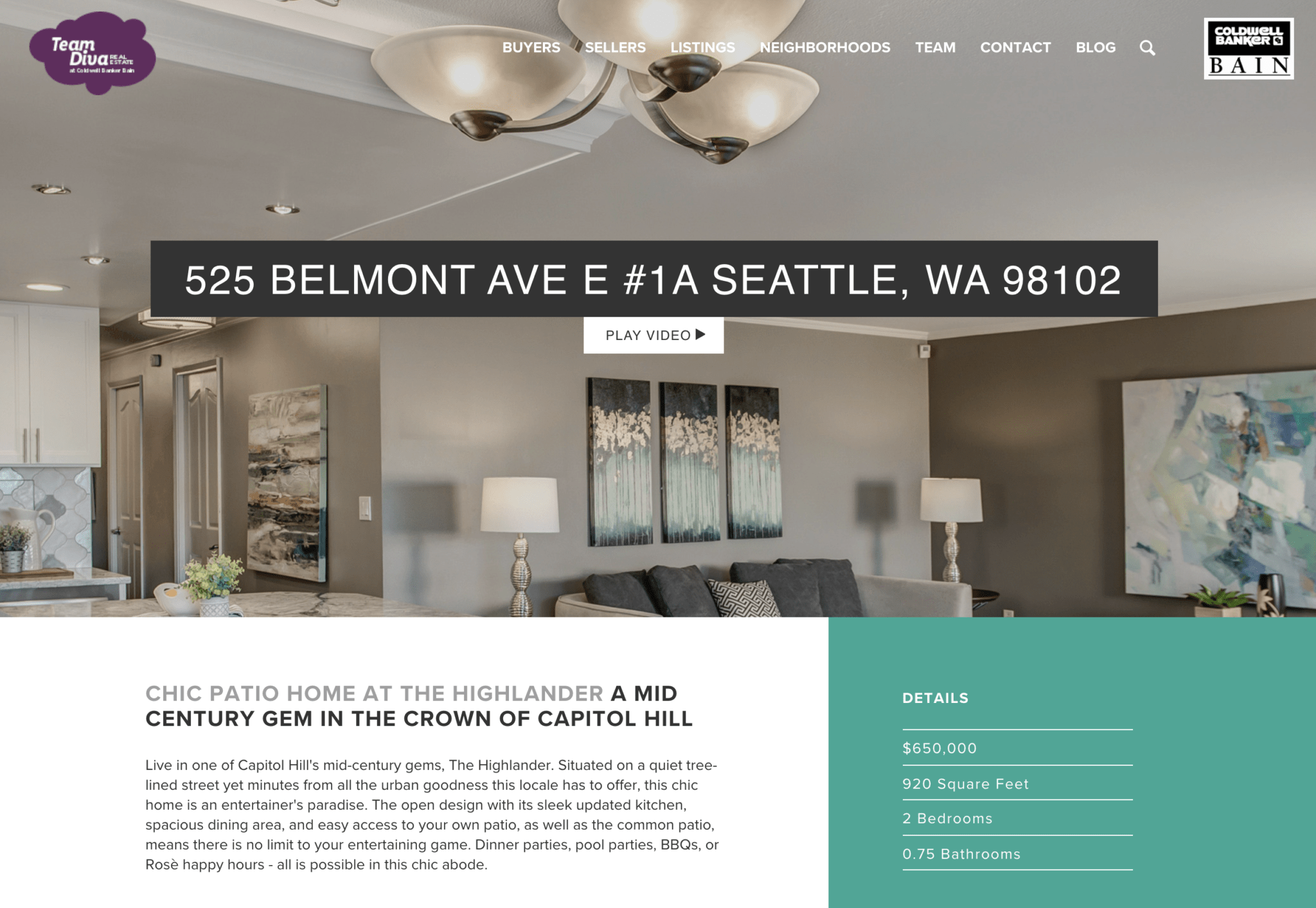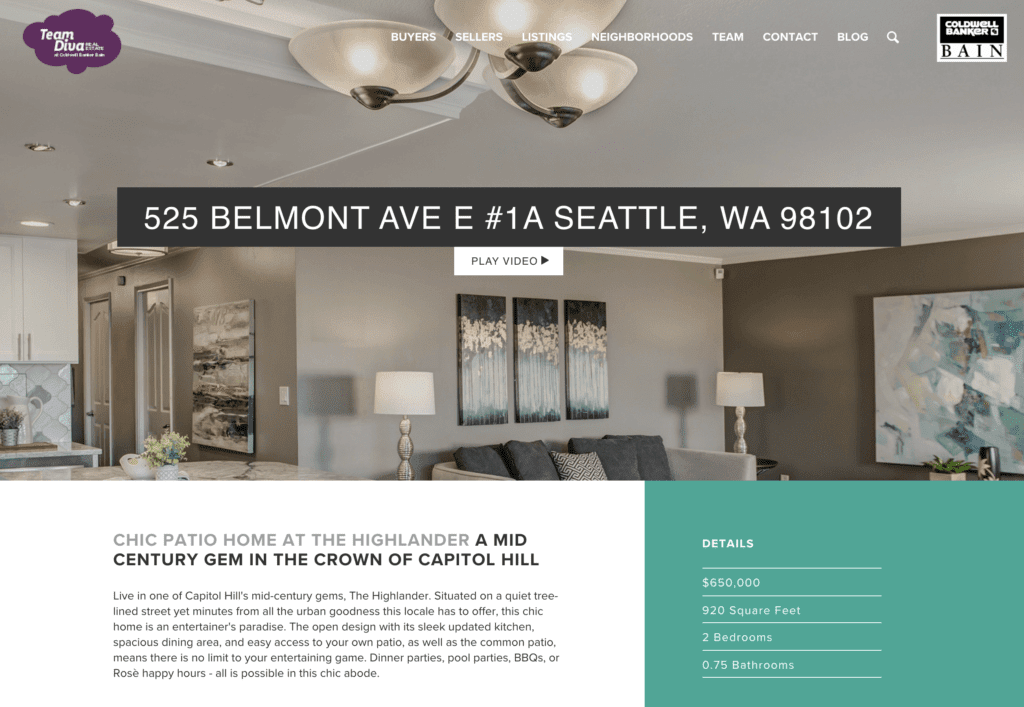 Team Diva has invested a lot of capital to continue to innovate how to showcase our listings to the most number of people online. We have pulled together information about the transit, walkability, and neighborhood on our listing page.
This Patio Adjacent View Condo Had Its Own Blog Post 
Once again many real estate agents do not have a blog or understand how content marketing is critical to the success of homes in selling homes in Seattle. Specifically for this mid-century condo, we really wanted to showcase how much Capitol Hill's north end has grown. There are a ton of beautiful new shops, restaurants, and fun finds for someone to explore. Part of selling the condo is also selling the benefits of the specific location of the home as well.
Broadway North: A Full Day of Fun, Food, and Fashionable Finds
Targeted Email Marketing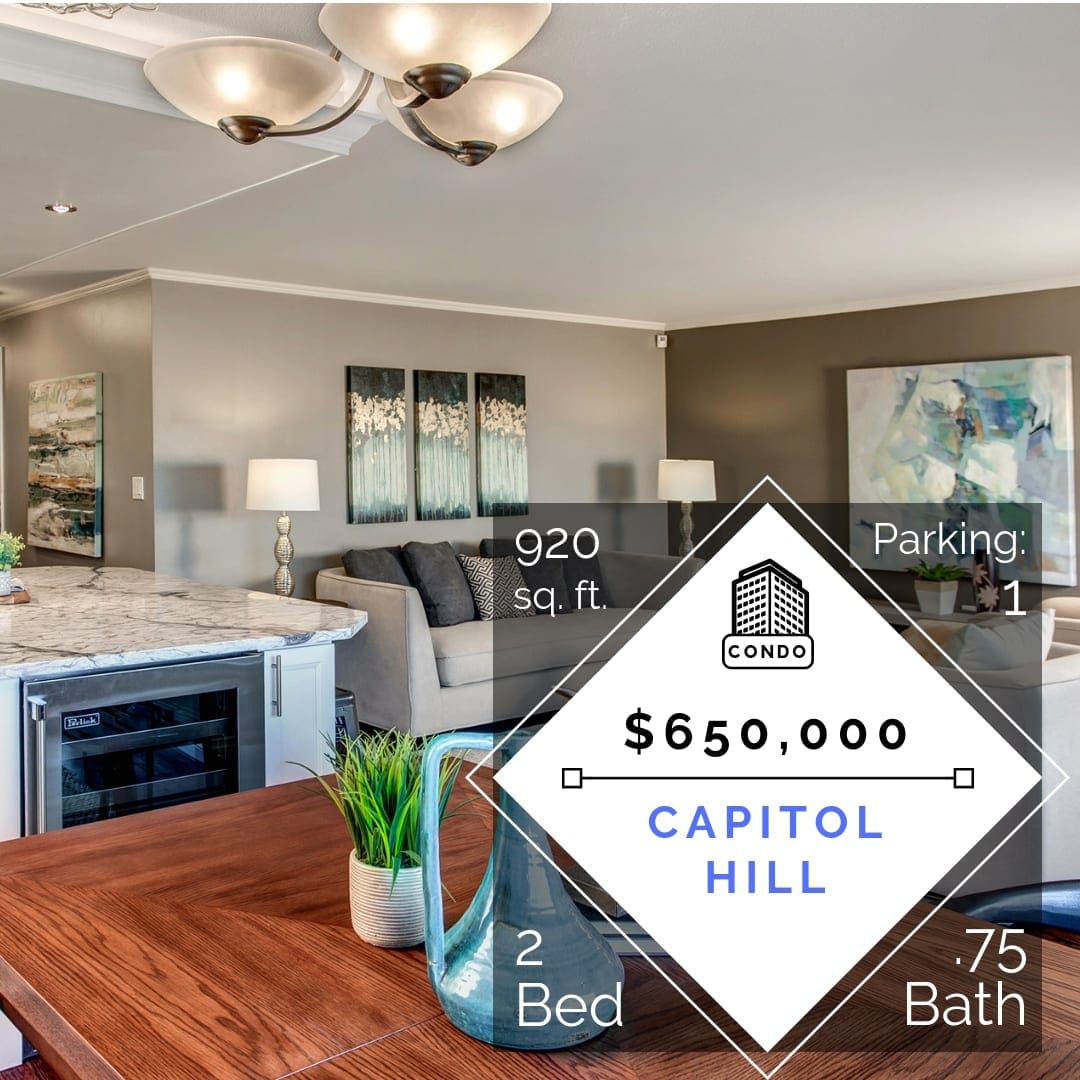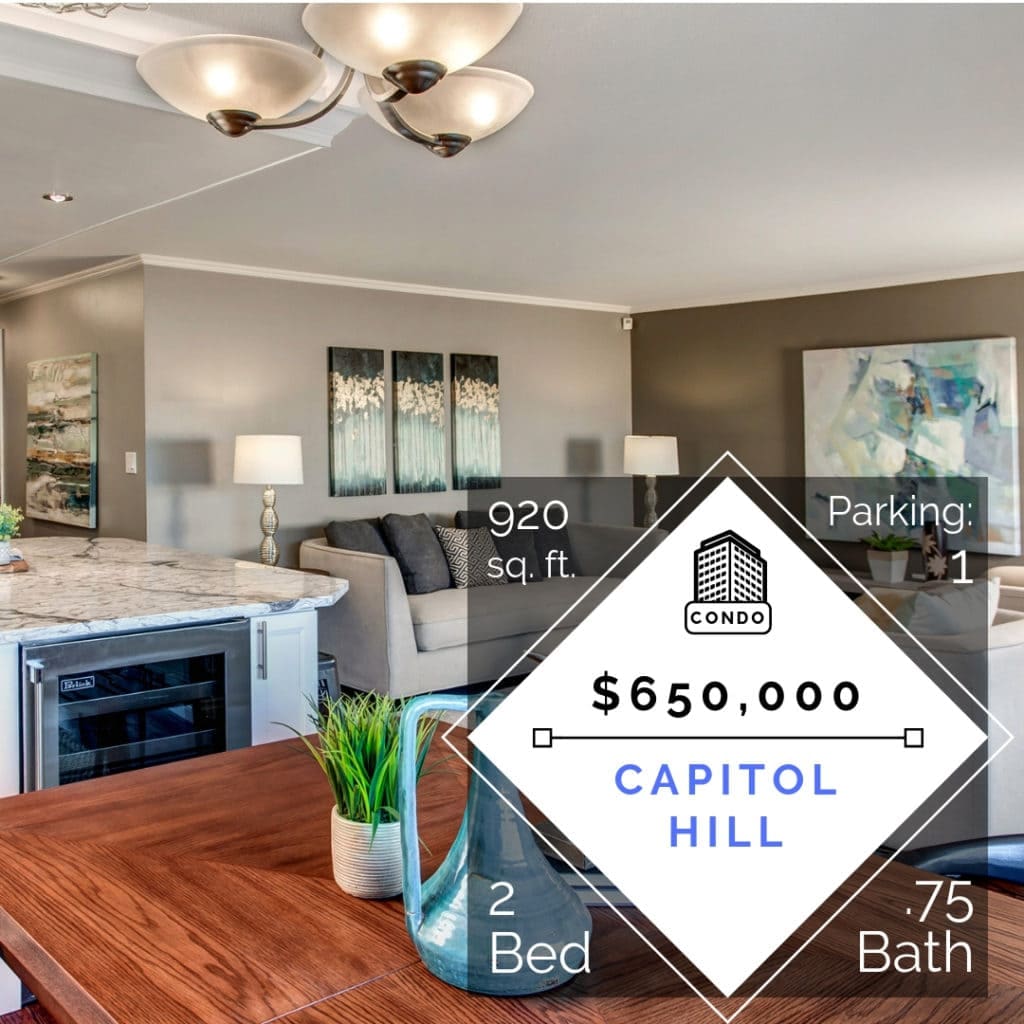 Our Emma email marketing went out to our entire community, as well as all the power Capitol Hill Brokers. Team Diva has cultivated a large list selling brokers who know and love the Divas. As a result, we have garnered enough goodwill in our community to attract the very best agents to listings. Email marketing is a critical component of our marketing strategy. 
The Video Captured the Condo's Private Entrance to the Patio and Pool Area
Even in the chill of winter, you could imagine enjoying this condo building's gracious patio in the heart of the summer. BBQs, pool time and beautiful sunsets. And all right off your living room. Capturing how amazing this condo was located in the building was critical for us to showcase the home in its best light.
The Results Of Our Diva Difference Preparation and Marketing on the Sale of This Condo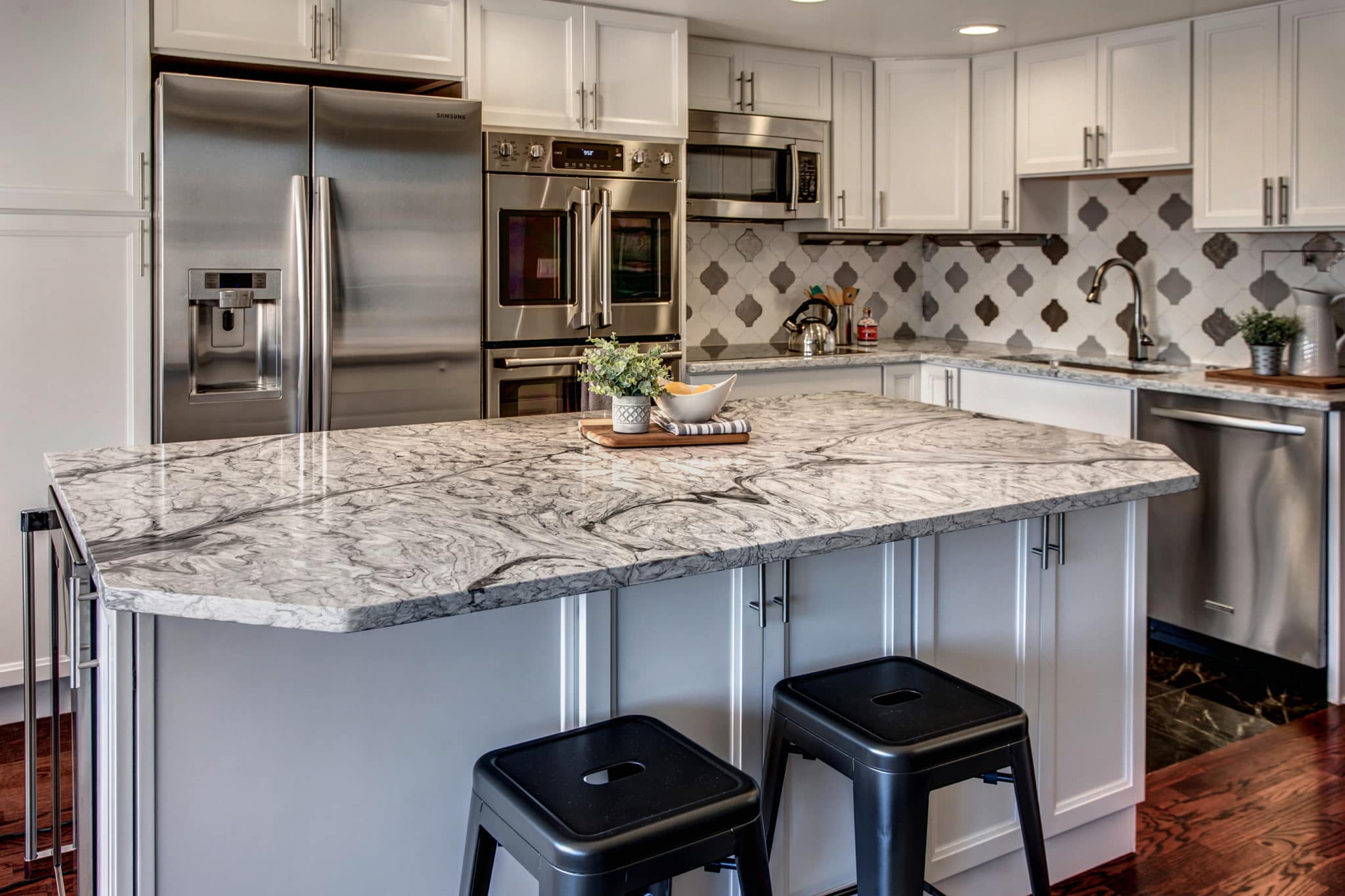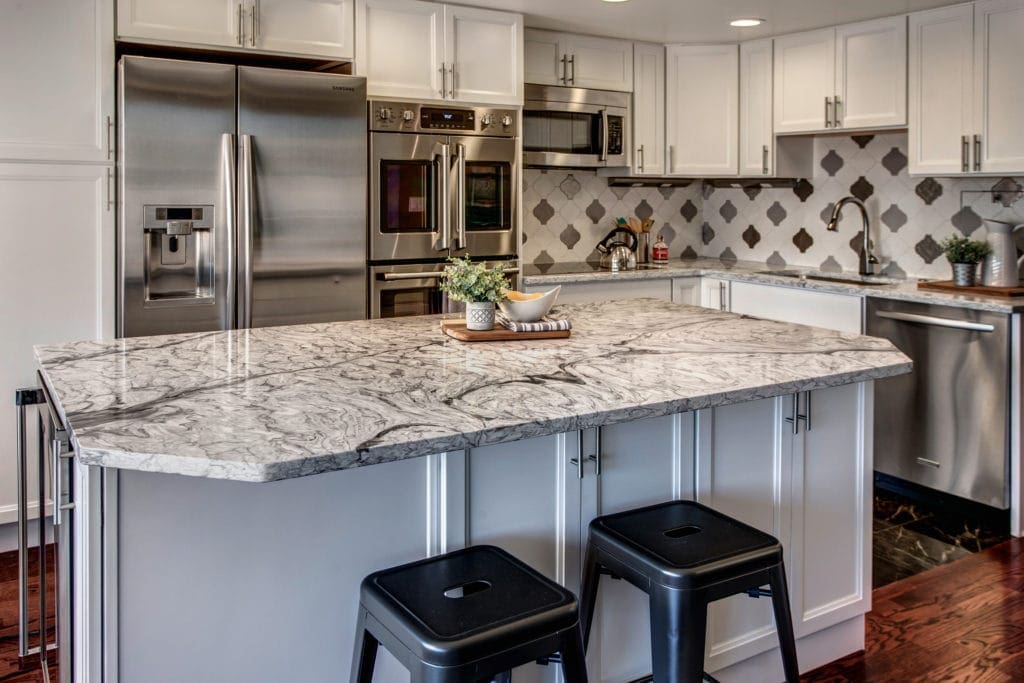 The Capitol Hill condo market had softened dramatically during the Fall of 2018. Going into the sale of this home we knew we had some work to get the home sold. The result of our preparation, marketing, and perseverance resulted in the home selling for full price in less than two weeks with an all cash buyer. Winning!
We Diva sold this Mid Century Condo in Capitol Hill for $650,000 in less than a week!
We listed early in January and were sold and closed before the February Snowpocalypse. Any later and it would have been tough to showcase that stunning patio. We pushed the price on this condo based on how stunning the photos looked and found a cash buyer who absolutely fell in love with the space. Which made our sellers, and ourselves, very happy.
---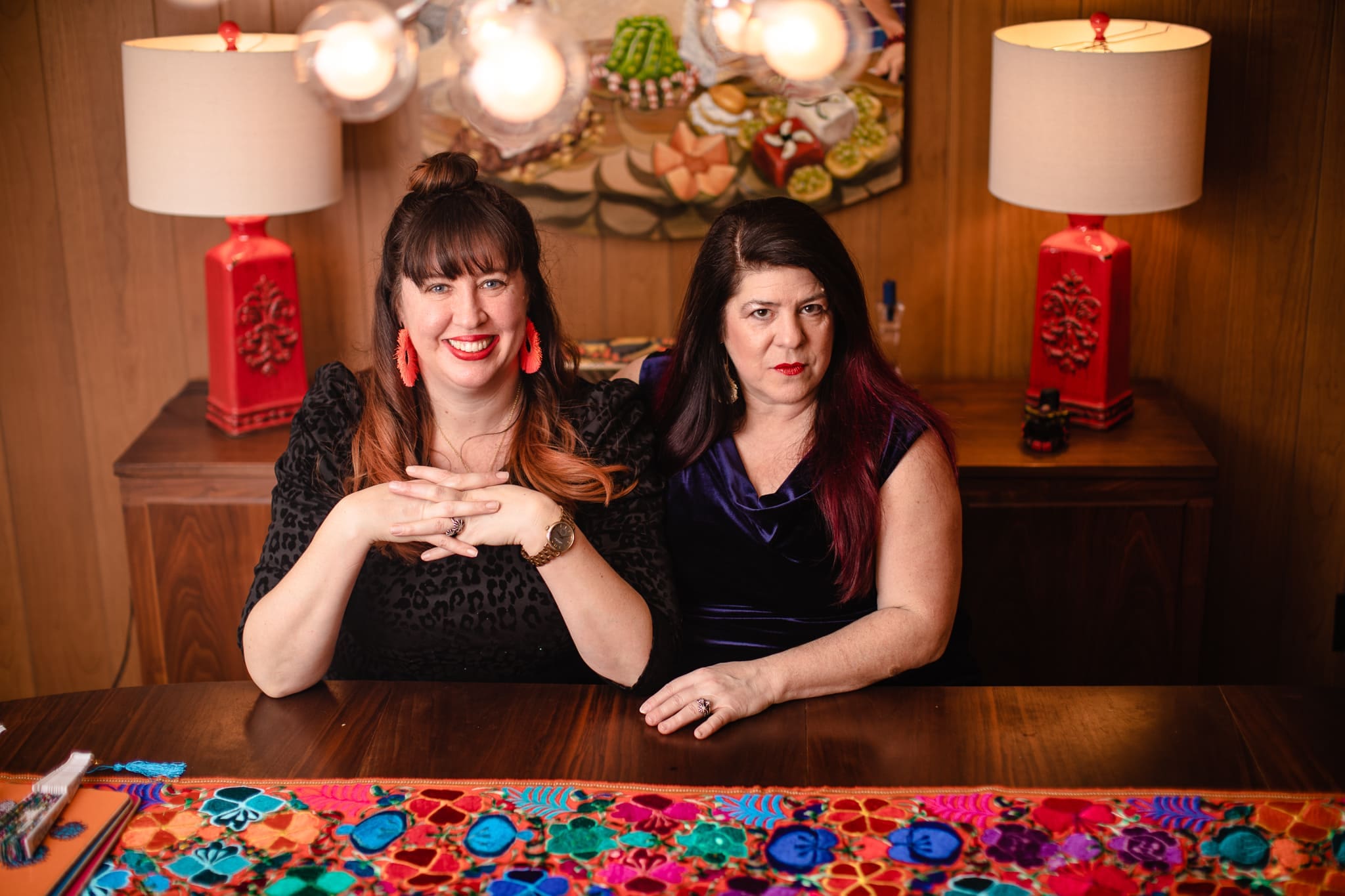 The Divas have a deep passion for Seattle's unique homes. Specifically mid-century modern condos on Capitol Hill.  We understand what it takes to capture the magic of a home that does not exactly match the comparables in your neighborhood. Your renovations and efforts to creating a unique space need to be rewarded with a listing team that will pull out all of the stops to making that magic happen for you.
Contact the Divas by calling or texting 206-271-0264 or email at thediva@teamdivarealestate.com.
---
Thank you for taking the time to understand our process for selling this amazing mid-century modern condo on Capitol Hill. It was a lot of fun to showcase the updates our savvy Seattle home seller made to their home. Our process for prepping the home for the sale and marketing the home ensured we were one of the few condos to sell on Capitol Hill last winter.