So you are relocating to Seattle…
Please tell me that you have been warned about our "Seattle Freeze." We are notorious for not being an outgoing city, and we will be frank: Finding your crew takes time and work. You'll need to get over yourself and talk to strangers. Some of Team Diva's closest friends were folks we met by striking up a weird conversation or two at a coffee shop, a show, in a class, etc. Below are some things to keep in mind if you are relocating to Seattle.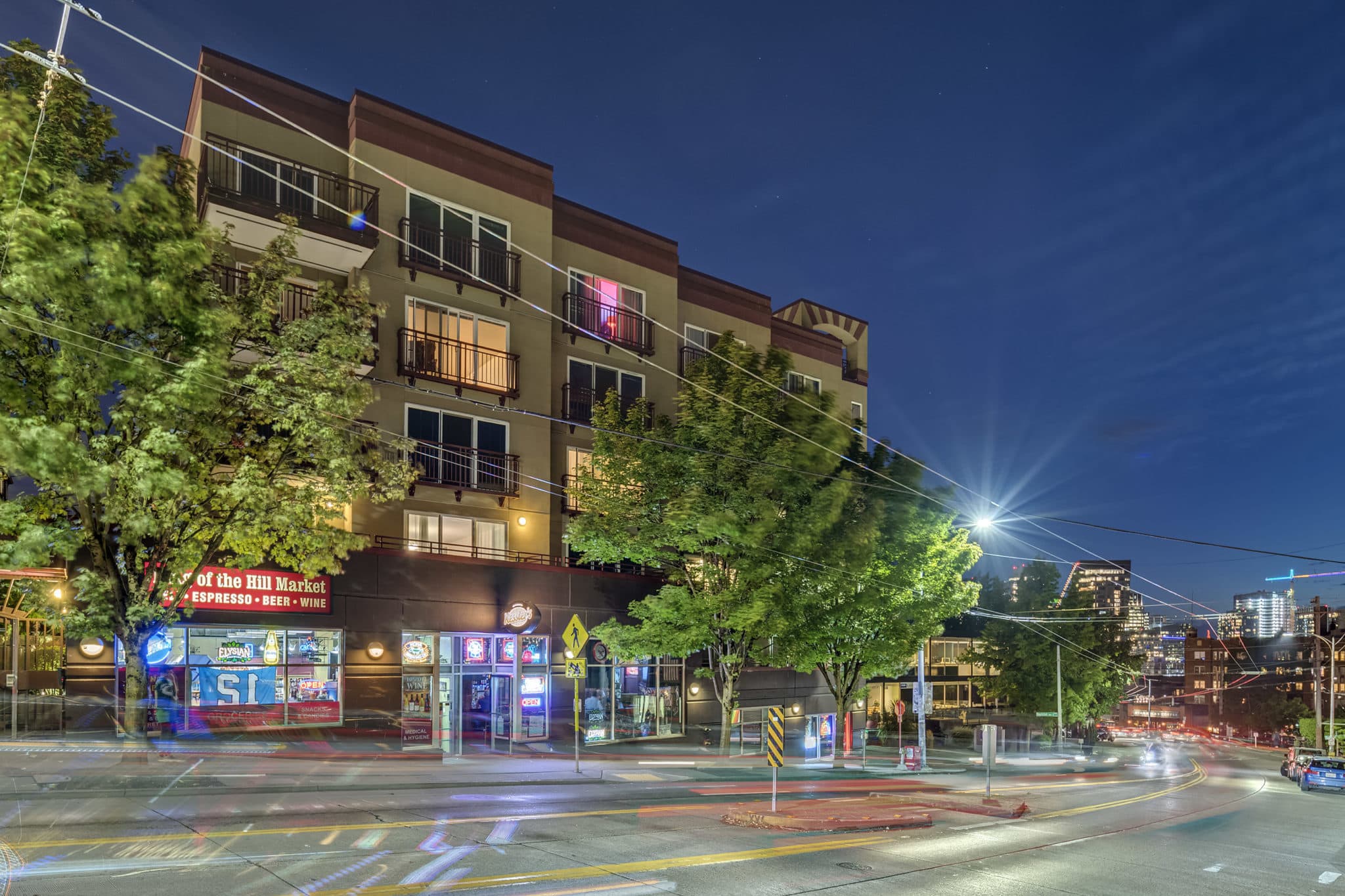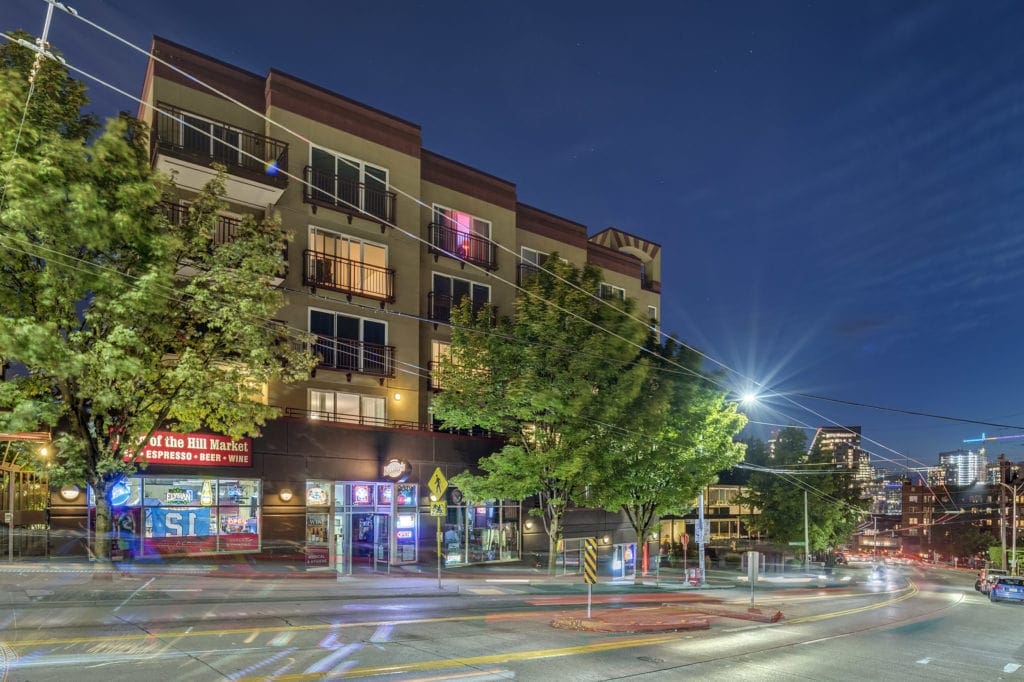 Basic Questions to Ask Yourself Before Relocating to Seattle
Relocating to Seattle can bring some sticker shock if you are coming from a less expensive city. Alternatively, it can feel like a relief you are coming from San Francisco. Beyond the home prices, there are some key items to keep in mind when trying to figure out where to live. Below are a couple of questions to ask yourself before relocating to Seattle.
Where are you going to be working?
Seattle's transportation and traffic sucks. Being on or near good transportation routes is critical to a calm life in Seattle. A 45-minute commute in any other city is not a big deal. Here that could suddenly turn into 90 minutes, depending on what happens in traffic, a storm, a closure of a major highway, hitting the drawbridges wrong, etc…
What type of neighborhood most appeals to you?
Seattle has never really gotten over its north-versus-south redlining behavior, which was legal on the books into the 1960s and 70s. Even now, the bulk of the upzoning is happening in traditionally underserved neighborhoods in South Seattle. Still, there are a lot of great neighborhoods here, with something for everyone, depending on taste and values. Check out our guide to really dive into Seattle neighborhoods. 
What type of schools (if applicable) do you see your kids in?
Once again, Seattle is not really over its pre-Civil Rights legacy. There are schools in North Seattle that have powerful PTAs who fund major services for its students. In the south end, you need to get involved as a parent to make sure your school gets the resources it needs. There are great students, programs, and dedicated administrators all over this city.
You will have more questions as time goes by. Feel free to contact our team, because we are happy to chat about making the big move happen.
What Does Seattle Do For Fun? I Just Want to Have Some Fun!
Now that you know you are relocating to Seattle, it is time to get you into social shape. Seattle is passionate about many things, and yet also anti-social—that notorious Seattle Freeze.
Frankly, we think Seattle raises a bunch of introverts who love books, programming, complaining, and going to the theatre. On the plus side, we are a weird city, where—if you are a little quirky—you will find your people.
Drizzly grey days make us happy. And we love being outside. So put away your umbrellas and get yourself a rad raincoat. Here are some notes about fitting in and thawing that Seattle Freeze.
Seattle Loves Its Coffee
Ger your coffee order in order. We are a land of pour-overs, rare beans from Ethiopia, latte art, and any milk that is not actually milk (soy, almond, hemp, coconut, oat, etc..). Figure out what you like and become a pro at ordering your drink in 30 seconds or less.
Diva Team member Roy is passionate about coffee. In his home, he has about thirty different coffee-making contraptions. And let's not even get started on his mug collection. Check out Roy's guide to his favorite coffee shops.
Thawing the Seattle Freeze Pro-tip: 
Become a regular at one coffee spot. Go there every morning with your unique order. And tip! Start going to special events or art showings at the shop. Show your support and love of the independent coffee scene on Instagram. Over time, the baristas will start to notice you. And they will give you the inside scoop on cool and interesting things to do in the neighborhood or city.
Seattle Loves Its Bookstores
Seattle officially became a UNESCO City of Literature in late October of 2017. Independent bookstores abound in Seattle. Some are quite unique. We personally have a lot of love for some of our favorite bookstores in some of the most vibrant and picturesque Seattle neighborhoods.
Thawing the Seattle Freeze Pro-tip: 
Join a book club. We love books, and we love talking about books.
Seattle is a Connoisseur of Marijuana, and We Love Our Pot Shops
Pot shops are super friendly places in Seattle. Why? It's anyone's guess…
Trust me when I say that many executives in Seattle's tech scene are all getting stoned at lunch. Tis the culture of our city, and nothing to hide as in most other parts of America. That said, it isn't for everyone, so if this is not for you, please take care of yourself and your needs. Go and get coffee…or perhaps some cocktails.
Because of the booming PNW pot industry and the sheer variety avaialble, shopping for pot can be intimidating at first. Over time, you will figure out your preferred combination of Sativa, Indica, or Hybrids. Here is a list of a few favorite places to go, where the staff are friendly and can get you started. 
Seattle Loves Its Theatre
Here at Team Diva, we crave the Fall, because of all the activity at On the Boards, Seattle Rep, Velocity, Spectrum Dance Theatre, Washington Ensemble Theatre, etc. Each year, we release an extensive list of the upcoming Fall Arts that include Dance, Art, Theatre, and general goings-on.
Personally, we look through all of the seasons and make plans with folks to see shows. The more you go, the more you meet people in a similar mindset doing similar things. And soon you have a crew.
Thawing the Seattle Freeze Pro-tip: 
Pacific Northwest Ballet, Seattle Rep, Seattle Art Museum, Henry Art Museum, etc… all have young arts patron groups. If you are the right age, you can join the groups and get deals on tickets AND access to exclusive events. There are lovely people I have met over the years who were part of these groups at the Ballet or Seattle Rep.
---
Advice From Some Diva Dwellers about Overcoming Seattle Freeze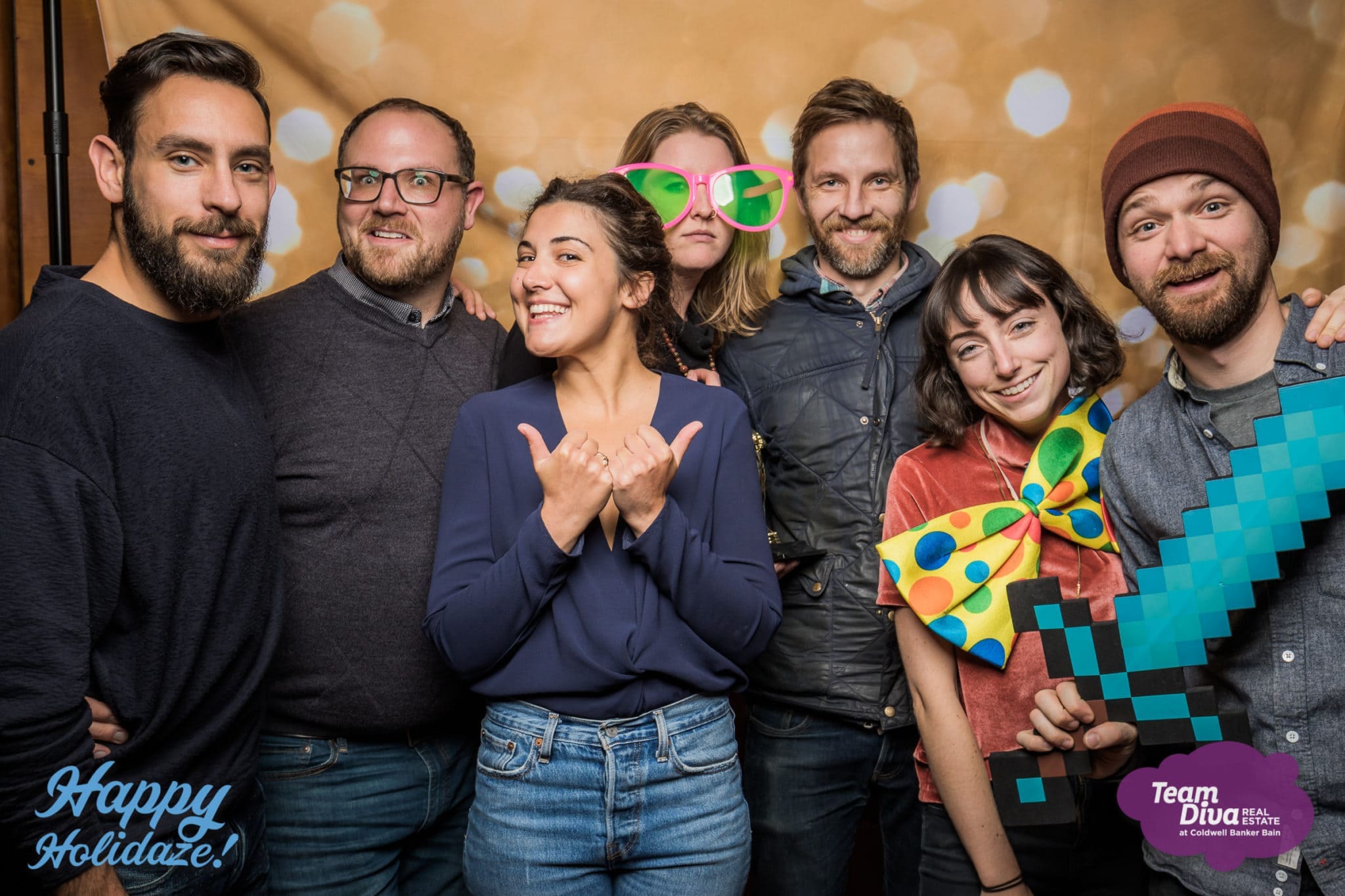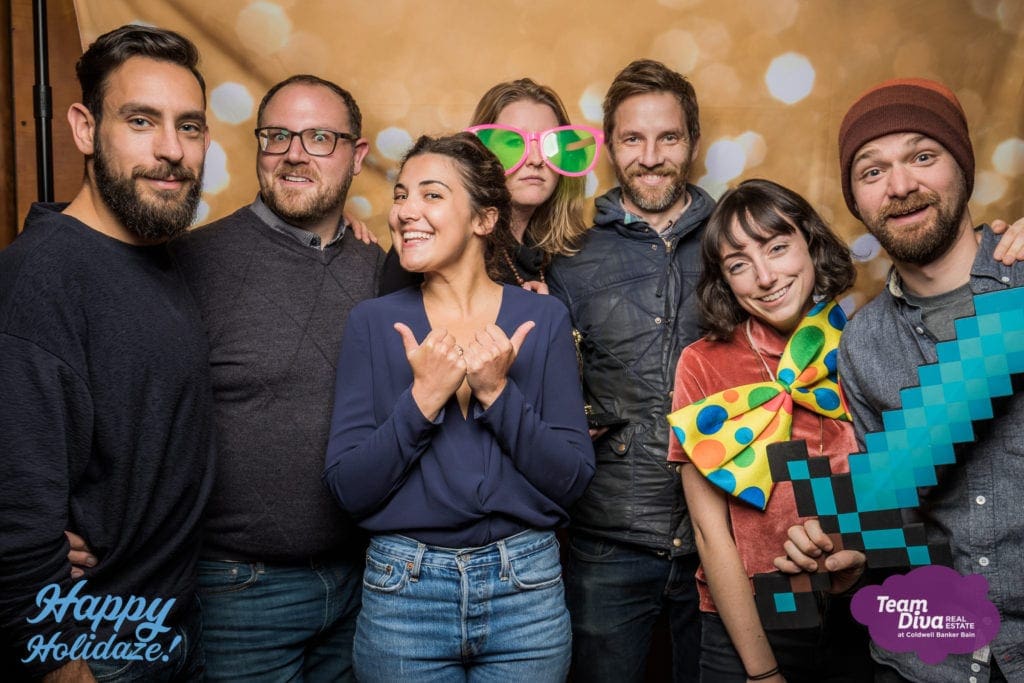 Folks like yourself who are just relocating to Seattle get the chilliest part of the Seattle Freeze. The city's infrastructure has been severely strained by sudden growth in the last decade, to the point of unsustainability. That isn't the fault of you new, cool kids, but…well, the new kid can always have it hardest at first. Those who have been here to see that happen like to get passive-aggressive with people who are relocating to Seattle.
Do not fear. Here are some nuggets of advice from a few of our Diva Dwellers on making the big move to Seattle work for you.
Make the first move. It might feel weird, but it takes the pressure off both you and the potential new friend! Many people can appreciate some earnest vulnerability from an acquaintance. – Katy
Have people over to your house for frequent dinner parties, celebrations, etc. Join a trivia night, weekly volleyball pick-up game, an online parent group or buy-nothing group. Walk your neighborhood and frequent the same coffee shop/bar/bakery. Connect with friends at work. Go do the things you like to do, and you will find folks who like the same things. My first year in Seattle I hung out with all sorts of folks I never saw again. Don't give up; you'll find your peeps. I've returned from being out of state for 7 years, and many of my besties from back when I last lived here no longer return my texts etc. I have a max amount of times I will "try" to connect with folks before putting my energy elsewhere. "Quality over quantity" has become the name of the game for me. – Rassamee
See local art! There are so many great small and mid-sized arts orgs/venues that offer lots of programming. Get out and see some art made by locals, and talk to other people at these events! On the Boards, Velocity, NWFF, Clock Out Lounge, Annex Theater, Washington Ensemble Theater, Base, I could go on and on! – Kaitlin
Join groups of people with similar interests! I've met most of my friends playing roller derby or going to see local bands. I haven't really experienced the Freeze though, perhaps because there aren't many shy people in those circles? – Gina
Volunteer at Outdoors for All Foundation – some of the best people work there and volunteer there. When I lived in Seattle, this was the best place to meet people. Everyone was so accepting of everyone! – Eva
You got this. You just need to put yourself out there and be friendly. And if you get a chill move on, because there are a ton of amazing people in this city.
---
Keep Up-to-Date With Team Diva's list of Seattle Things We Love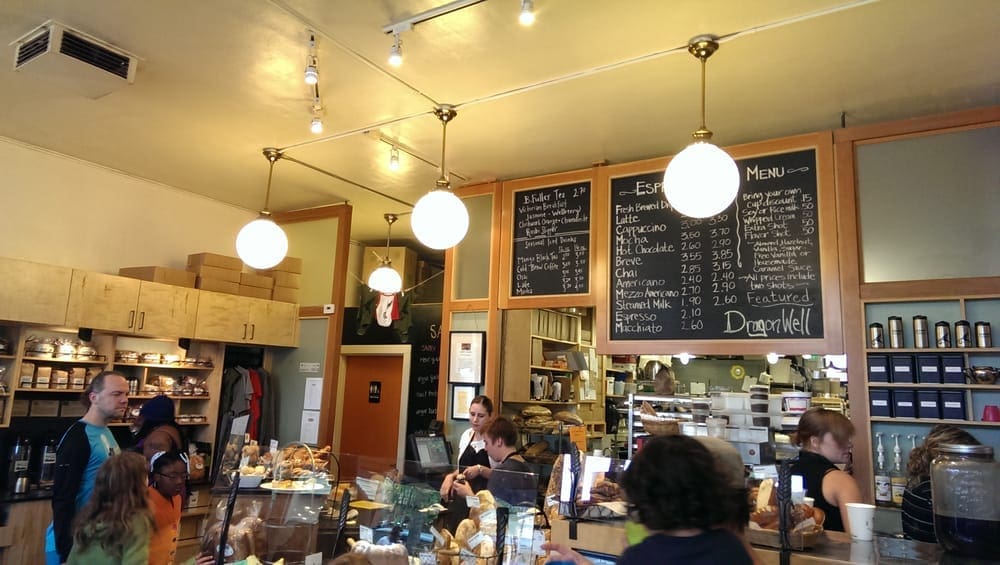 Team Diva is constantly on the hunt for independent shop owners, coffee houses, and theatre happenings. Every time we list a new home, we make a point of finding cool things in the local neighborhood to share with our friends and fellow Diva Dwellers. Sign up for our newsletter and keep yourself up-to-date on how to be a cool Diva Dweller
Or just check out the following link of our Seattle Love tags
Things We Love in Seattle: https://teamdivarealestate.com/category/seattle-love/