Seattle played a huge part in the craft cocktail revival nationwide in recent decades. Destinations like Zig Zag Cafe in Downtown not only brought in tourists but trained elite mixologists. Many have gone on to start their own bars and trained new bartenders to these high standards. Having a creative bar program is now requisite for serious restaurants, especially in trendy nightlife centers like Belltown, Ballard and Capitol Hill.
We love those neighborhoods, but we also like dining out in places that lie just a little further out. Just a few blocks south and east of Capitol Hill, in the First Hill, Squire Park, and Central District neighborhoods, you'll find incredible restaurants and bars. (The designated driver will also have better luck parking, in case you aren't taking a car.) With perfect, autumnal cocktails in mind, here are six centrally located restaurants and bars to ring in the new season.
Canon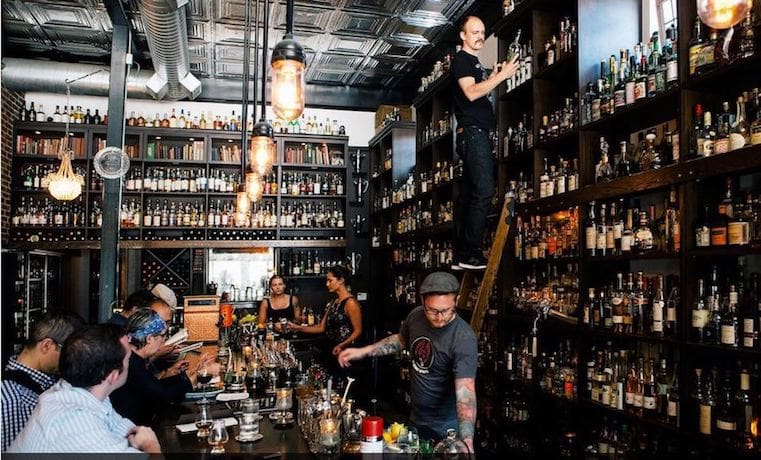 We either had to start this list or end this list with Canon. In terms of bar programs, it doesn't get much more elite than this. The bar has a large menu that only shows the TINIEST scratch of what they can do. With over 4,000 bottles, Canon has the largest spirit collection in America. And they know how to use them.
A lot of high-end cocktail bars offer their version of the "bartender's choice," which allows you to pick a spirit and leave the rest to the house. At Canon, they call it the Shrouded Roulette (feels very Halloween doesn't it?). It's $14 and guaranteed to be an original, unique recipe.
Of course, if you want a classic, we highly recommend looking at the Manhattan section of their drink menu. They have five delicious variations that range from dark and sweet (The Black Manhattan) to bright and herbaceous (Nirvana). It smells like clean spirit.
For the high rollers, there is also the Vintage cocktail list, which uses rare, old bottles. A $650 Sazerac made with 1945 Monticello Rye? Well, you only live once they say…
Presse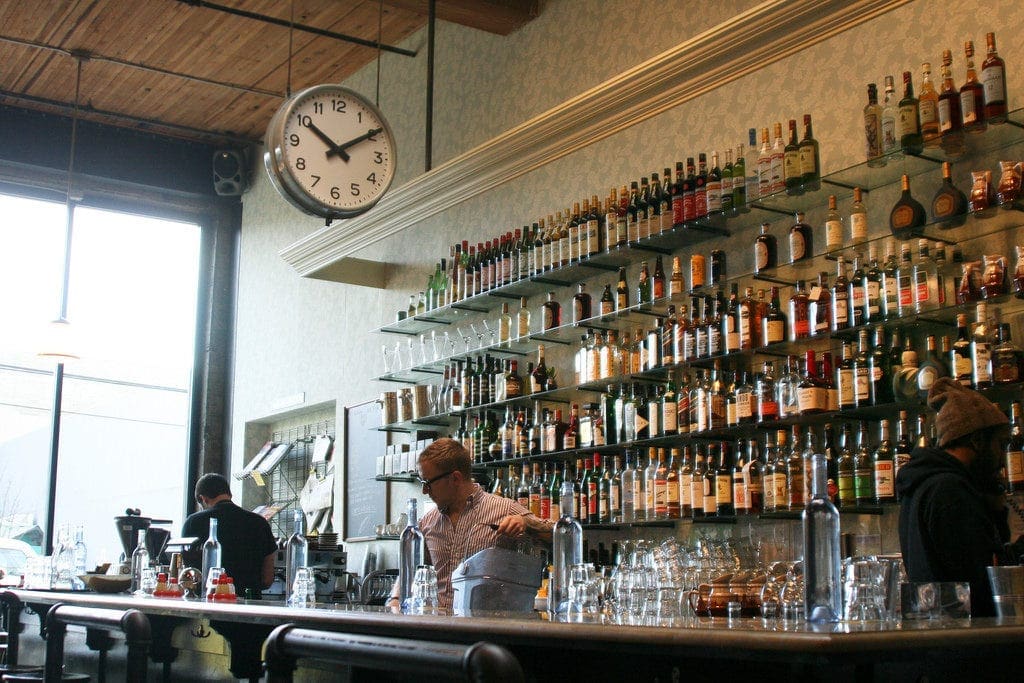 This much-adored spot opened in 2007, and ten years later it's hard to imagine 12th Avenue without it. The bright post sign of Presse welcomes visitors in for delicious French food from early morning to late-night. From its petit dejeuner from 7 am to 9 am, to its late night Happy Hour (11 pm to 1:30 am), Presse serves up delectable baked goods, sandwiches and more.
Though this list is about cocktails, we have to give a special mention to Presse for its wonderful wine choices, too. The bottles are always affordable and chosen to pair well with their cuisine. (You can buy bottles to go, too.)
As for the cocktails, they are always trying new things and infusions. (A beet-infused tequila? Yup, that happened, and it was pretty tasty.) In fact, each month of their tenth year, the bar offered a new special cocktail, and proceeds went to support causes like Lifelong (where Divas Kim and Chavi met) and the ACLU.
Their fall cocktail menu is out, and to be seasonal, may we recommend the Black Cat: Bourbon, Averna, Walnut Liqueur, Chocolate Bitters and an orange twist. (Or you can always stay on the French kick and go with a French 75 or 76.)
Reckless Noodle House
View this post on Instagram
We love this new addition to the Central District! Reckless Noodle House offers a tasty, contemporary Thai menu in a dark, chill, intimate atmosphere. Then, they top it off with great craft cocktails and beer. They have a great midday happy hour on weekends, too, if you want an afternoon snack and drink.
The "Reckless" cocktail menu sets the mood with ominously amusing names, such as True Blood (a gin base turned red by a beet and ginger shrub) and The Devil Makes Three (peated whiskey base sweetened with sherry and orgeat). They also have a classic cocktail list, featuring standards like the Sazerac, Aviation, and barrel-aged Manhattans and Negronis. Of course, to complement your spicy food, you really ought to order the Reckless World Famous Mai Tai. It's dangerously good!
The Neighbor Lady


The Neighbor Lady is the sister bar to the long-lived Twilight Exit. The latter is more a classic dive, with pub grub, pickle backs, and a pet-friendly patio. The Neighbor Lady goes more for the Cheers vibe—a homey neighborhood bar. They serve up greasy, inexpensive diner fare for brunch and dinner, which you can wash down with cocktails and draft beers. Bonus: They make sure to offer veggie-friendly options, including field roast substitutions where applicable. (But the lamb burger with a salad is so good…)
The drinks are affordable and playful, too. We've probably had something different every time: a mimosa in a pint glass at brunch, secret sangria on the weekends, and of course craft cocktails. It's all good, and given the relaxed atmosphere, you might just go for a classic shot and pint combo, as well. Stop in, neighbor!
Central Smoke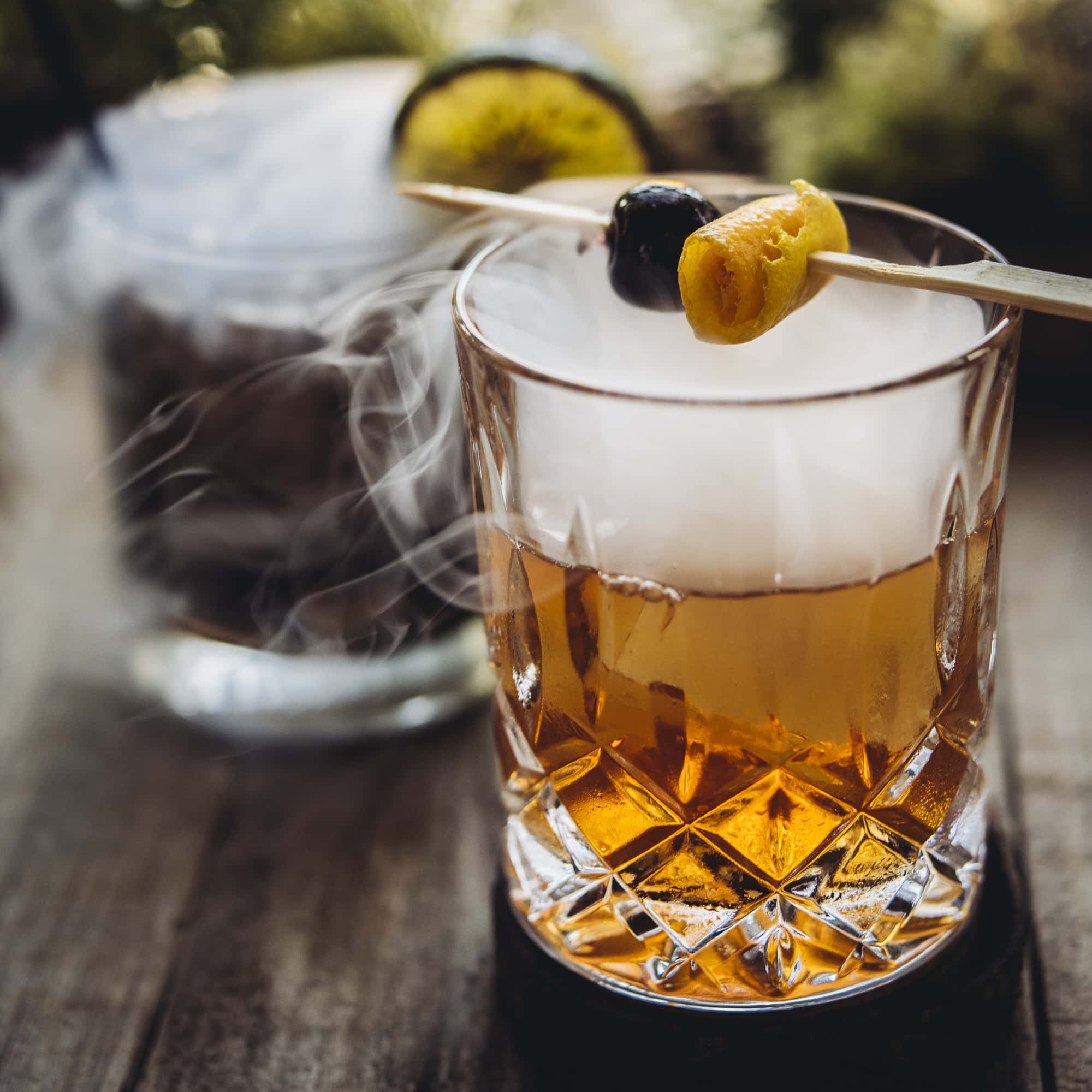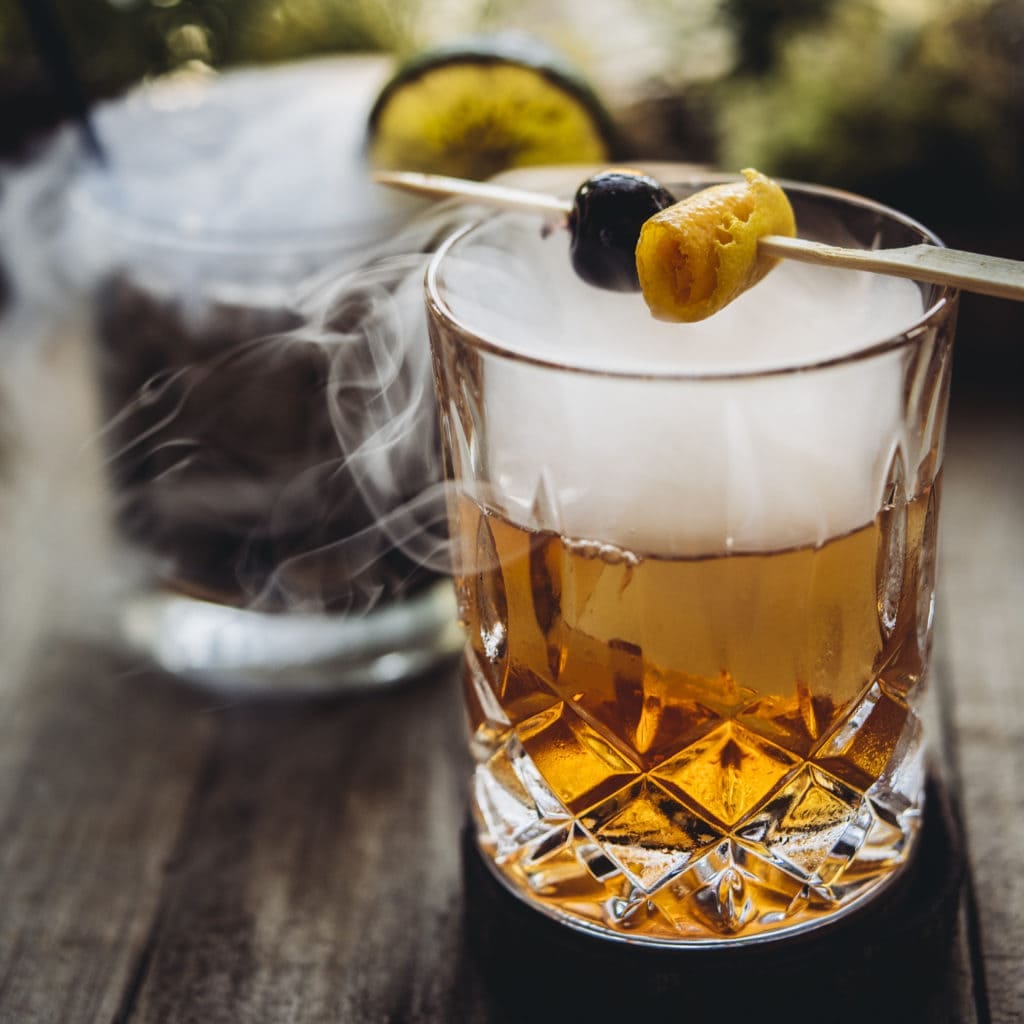 For a few years, Chef's Sophie and Eric Banh (Monsoon, Baguette Box, Ba Bar) had a Vietnamese steakhouse called Seven Beef. The menu was good, and the patio is awesome, but it felt a little redundant with Ba Bar just around the corner.
This summer, however, the chefs pivoted and reopened with a new concept: a Vietnamese smokehouse called Central Smoke. The centerpiece of their still-evolving menu is their brisket. There aren't too many places in town where you can get a juicy slab of brisket that has been smoked for 16 hours alongside a fresh papaya salad and a fried artichoke with smoked tea reduction. In fact, this is probably the only one.
More great news for fans of smoky flavors: The theme carries over into some of their cocktails, too. At the top of that list is the Smoked AF Old Fashioned, which adds smoked simple syrup and a smoked ice cube (you heard us) to the classic recipe. To those who are less a fan of smoke: Fear not. They have a gin-based cocktail called The Smoke Cutter to clear the palate (if not the air).
L'Oursin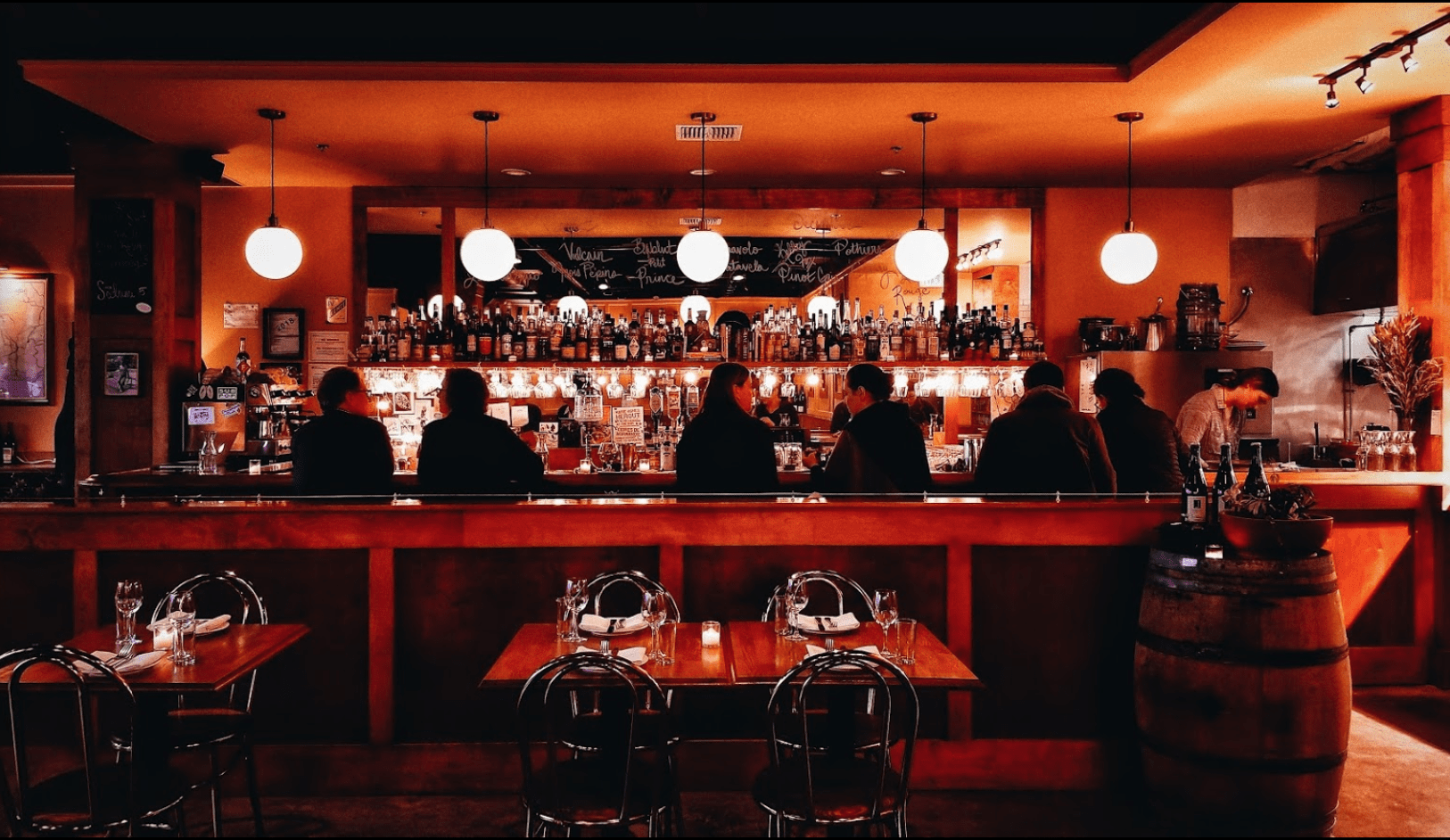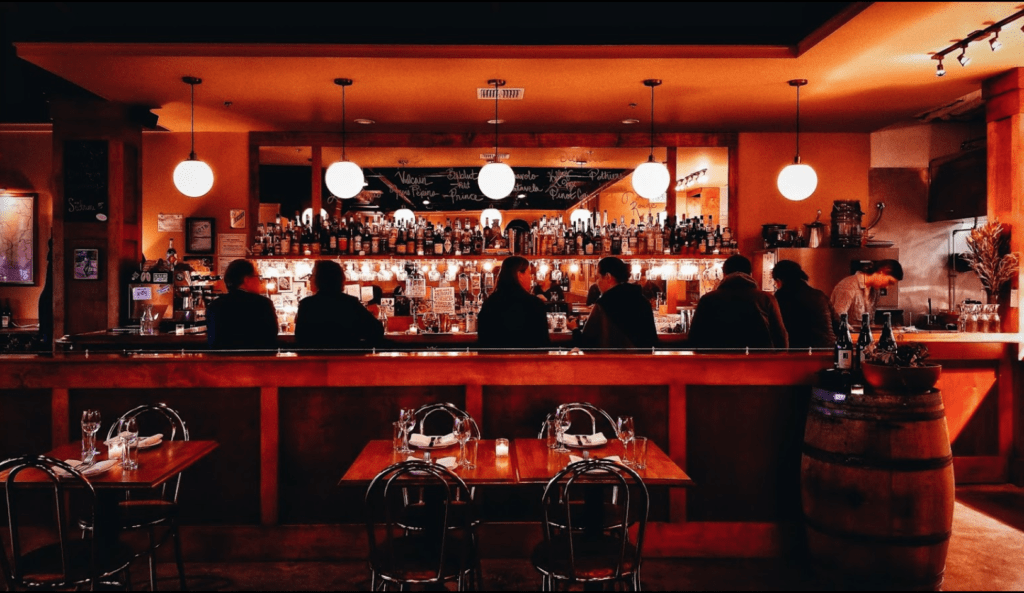 Last but not least, we're back to French Cuisine with Oursin, although this one's more focused on goodness from the garden than the starches at Presse. The chefs here focus on sourcing their veggies and seafood locally and sustainably. As such, the menus are regularly changing, including the wines to match the cuisine.
The cocktails, however, are a little more consistent, and the menu is so charming. They divide it into weaker drinks and stronger drinks, in case you are being careful about your intake. For instance, the lightweight might go for a Highly Refined Parrot made with vodka, cucumber, pastis, genepy, and sparkling wine. For those who like their drinks booze-forward, the Moitié-Moitié will wet your whistle with Tangueray and Cap Corsei Blanc. (If you like vespers, we really recommend giving this one a try.)
Cheers, Divaland!
---
Classic Central District Home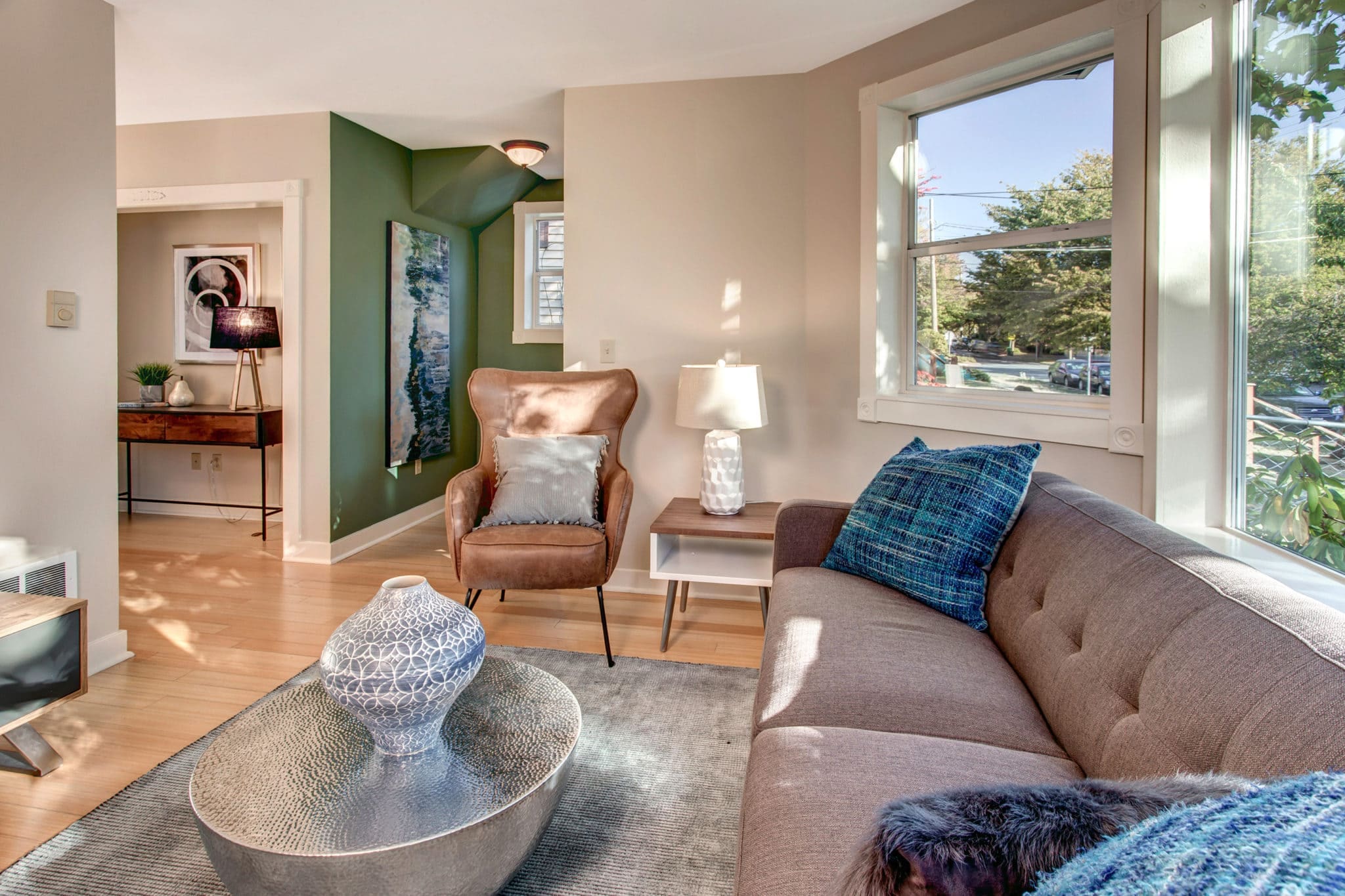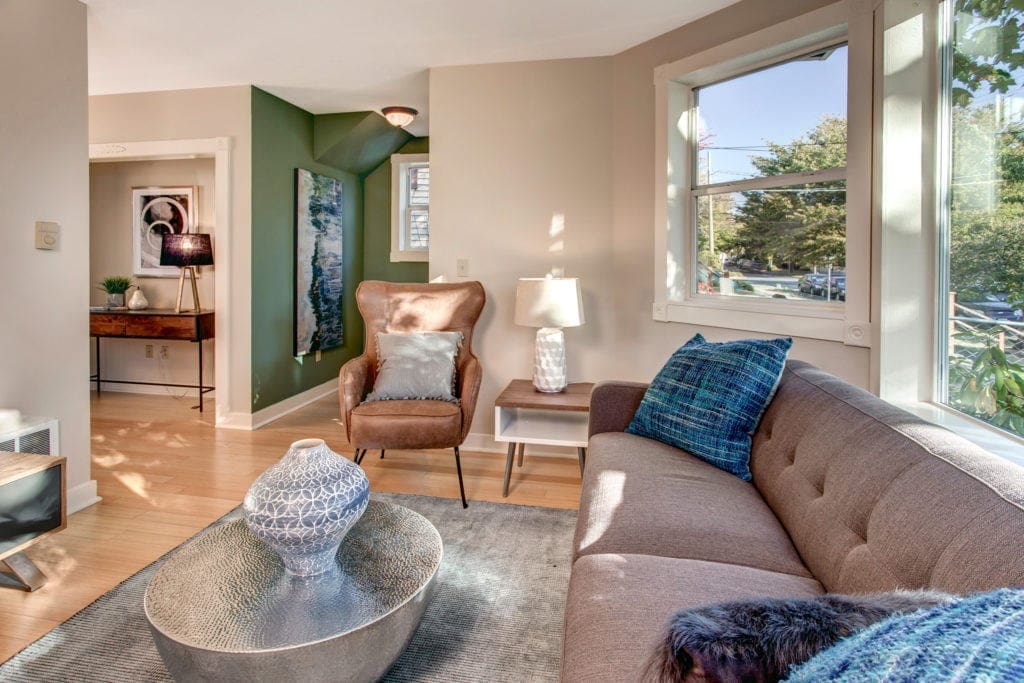 Usher in fall with a cocktail after (or perhaps before) you tour our newest Central District listing. Built and designed to fit in with the neighboring Victorian homes. Our listing boasts a huge backyard with apple and cherry trees from rootstock that is super-mini-dwarf, which means they will stay short and easy to harvest. As well as larger maple and cedar trees that attract a great variety of birds. Situated a mile and a half from downtown as well as Madrona Beach on Lake Washington, this home is truly centrally located. A cozy living room, formal dining space and three bedrooms ready to become the spaces of your dreams. Enjoy sunrise views, a peek-a-boo view of Mt Rainier and even watch the moonrise much of the year from the living room.