With so many pot shops to pick from in Seattle, it can be daunting, especially if you aren't a connoisseur. You have shops advertising ultra-lux experiences. And then you have dispensaries that look sketchy from the outside, but may be great on the inside. Here are five top choices for your next weed-buying excursion.
North Seattle
Lux Pot Shop
Formerly known as Stash, Lux Pot Shops in Ballard and Lake City offer some of the largest selections of marijuana-related goods around. Edibles, flowers, energy shots, infusions and just good old bud—you name it, Lux has it. Despite having such an overwhelming selection, their standards remain high and the staff is always helpful in making selections.
Beyond the retail, there is Lux's commitment to supporting art and culture. From the start, the staff has been active in promoting visual art and music. That includes their Elevated Collections gallery space within the store and sponsorship of local arts events.
The Pot Shop
Diva Dweller and Rad feminist activist pal of ours owns this cute little pot shop literally called the Pot Shop. A favorite of our South Lake Union and Queen Anne friends. Want to do a proper pot-infused dinner this Friday? Check out their fab Lion's Mane Mushroom Risotto with Bud Butter. Cause we live in the northwest and we are food people. Food + Pot = SOOOOO Seattle!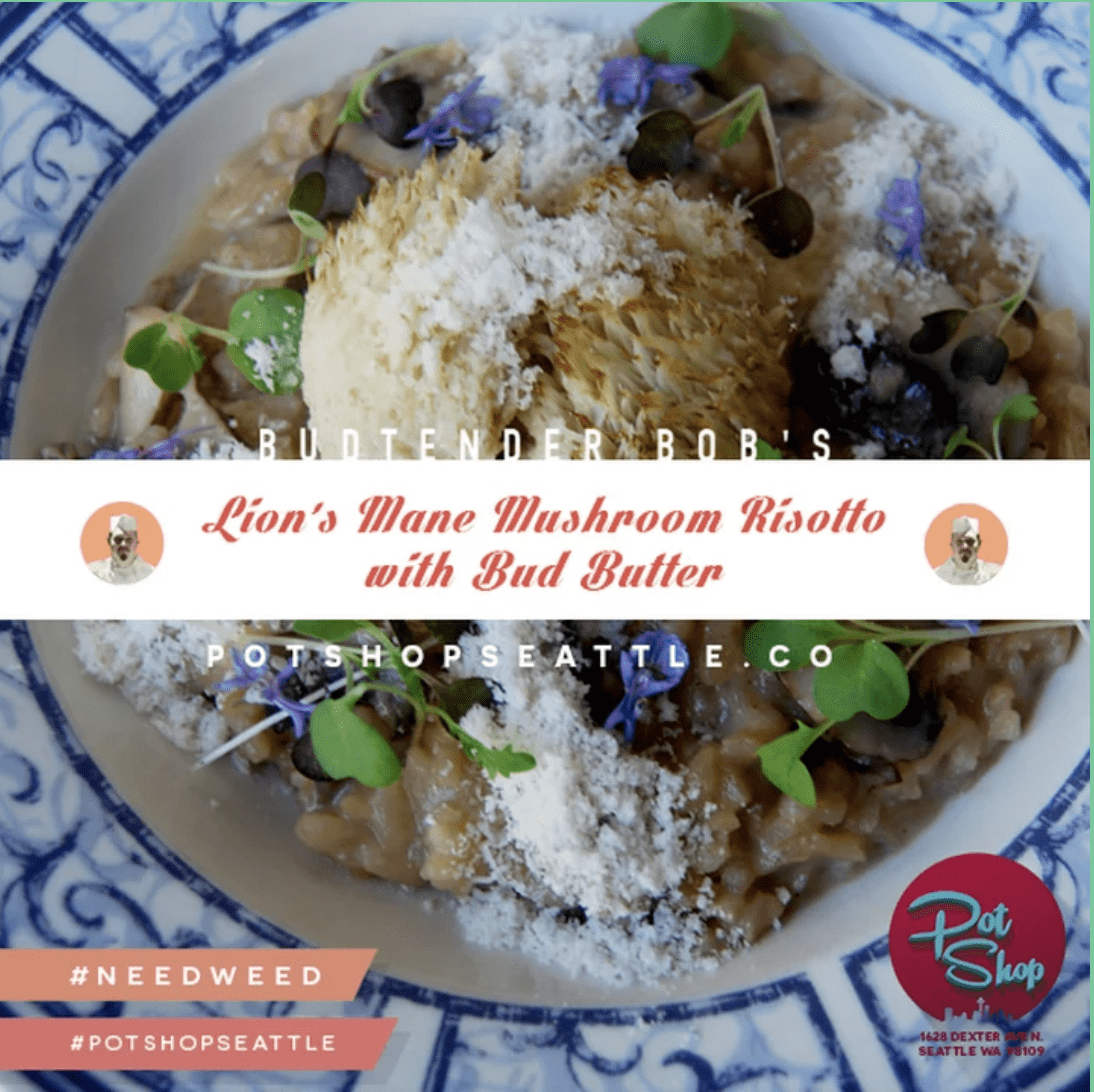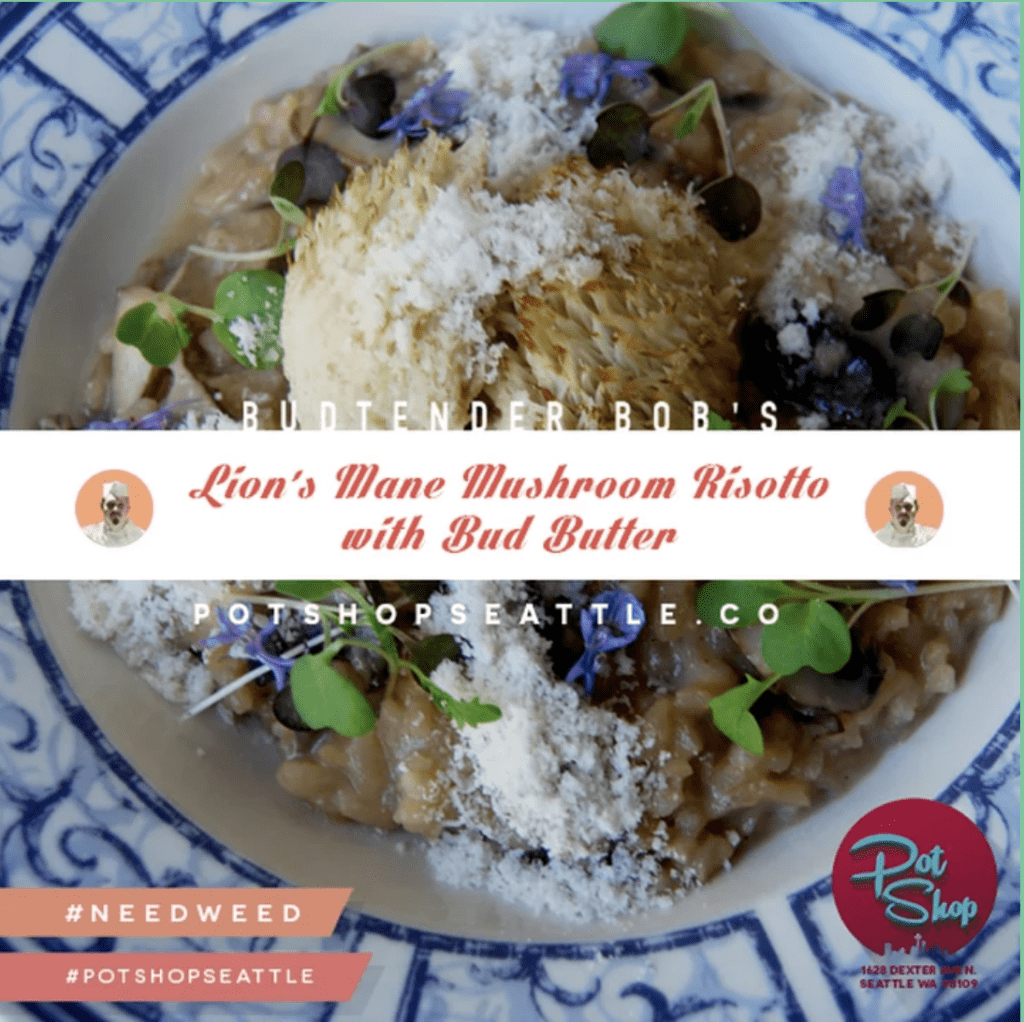 Queen Anne Cannabis Co.
How cute is this place!? The budtenders here are just sweet as can be. (And so are the delicious edibles they offer.) Appropriate to Queen Anne's main street, the Queen Anne Cannabis Co. feels like a homey, neighborhood shop. It's warm and bright interior is the perfect, welcoming spot. If it's your first time to a pot shop, or even your first time smoking at all, QAC Co. is a great place to start.
Central Seattle
Ruckus
Currently, Ruckus is the only pot shop in Capitol Hill. It's right on 15th Avenue, which has until recently maintained a bit of its own home street vibe amid major developments. That is soon to change, and so Ruckus has chosen its location wisely. The small space is like the staff: polite, but no-nonsense. It's perfect for when you know what you need, and you want to get in and get out without fuss.
Ponder
Another small spot, Ponder in the Central District is around the corner from the much flashier (and more controversial) Uncle Ike's. We won't wade into the controversy, but it is not without reason that the owner of Ike's (and his pot shops) are frequently protested. Don't let the marketing buzz get confused with the REAL buzz you want. Ponder is quieter, kinder and (IOHO) an all-around better option.
South Seattle
Clutch Cannabis
If you want a truly slick, stylish experience when purchasing pot, check out Clutch Cannabis. The shop balances recreational and medical needs in its selective menu of goods.  On-site consultants are always versed in new rules, benefits and the products themselves. Their personalized approach has made many loyal customers, even among people who don't live in south Seattle.