Join us as we explore why West Seattle Luxury Home Market is a hidden gem in the city. Many people in the luxury market overlook West Seattle's charm. Those who have made the escape from the changing culture of Capitol Hill or Magnolia have discovered a little bit of paradise in West Seattle. Specifically Alki, Admiral, Belvidere, and North Admiral areas. Now let's explore the five good reasons to splurge in the West Seattle Luxury Home Market. 
The Views
The Dining
Commuting on The Ferry
The Shopping
The Homes
West Seattle Luxury Home Market – The Views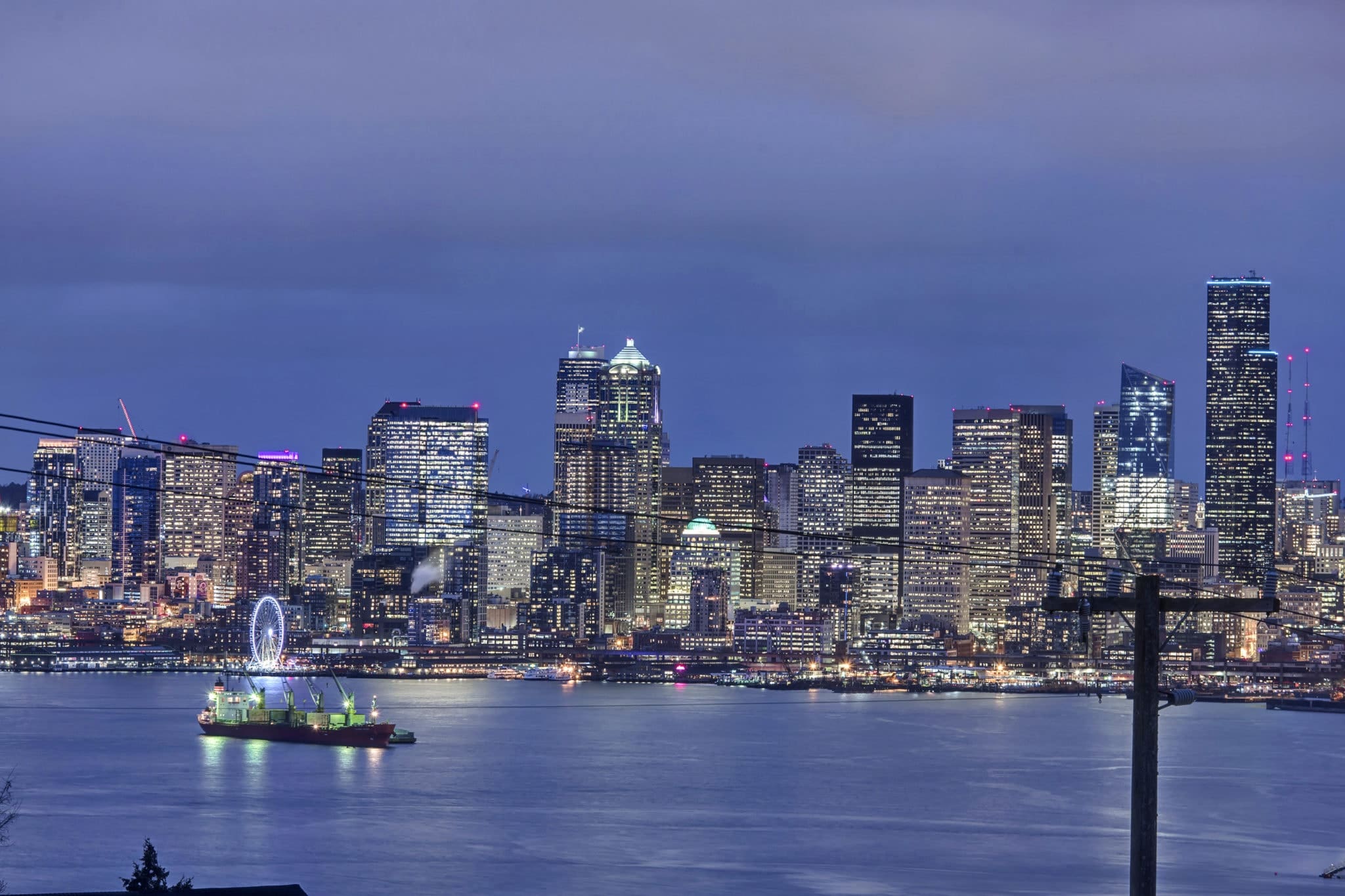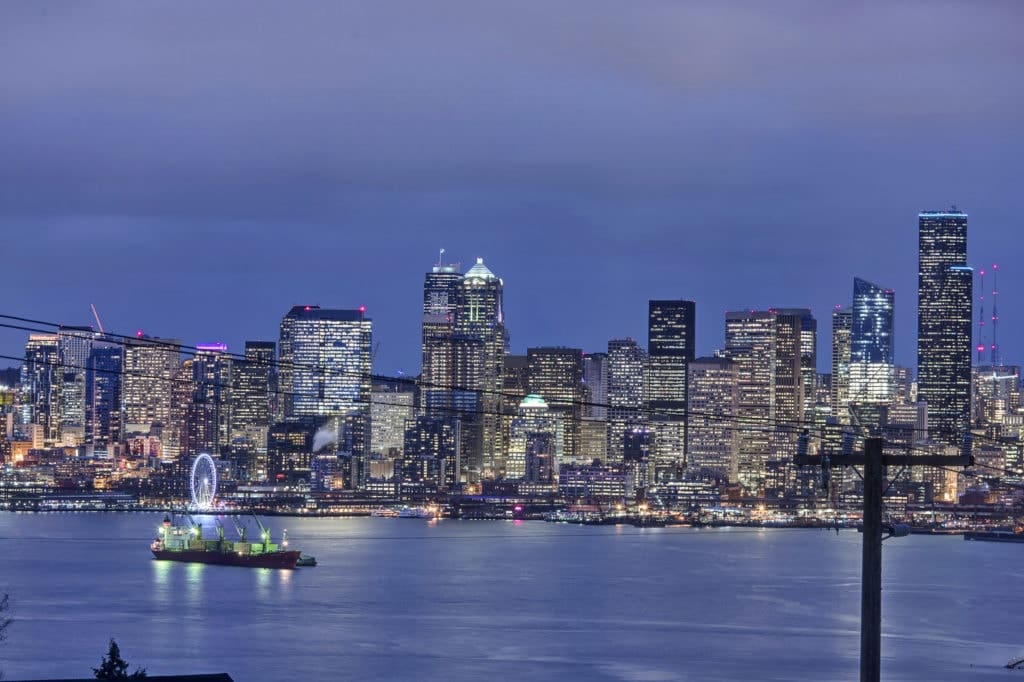 The only place in Seattle you can own a home that has a full view of the city is in West Seattle. Other areas of the city you cannot find a home that will give you full-blown skyline views. And frankly this view never gets old. Come and explore why the VIEWS make us want to further explore West Seattle Luxury Home Market'.
West Seattle Luxury Home Market – The Dining
Lately, we have been exploring a lot of the fine dining in West Seattle. There are some exciting family-owned restaurants that are popping up in West Seattle that have been sparking our interest. The vibe is laid back, and you do not feel like you are fighting the tech bro crowd to get a table. During the summertime, you will see us at Marination Ma Kai on Alki soaking up the sun and enjoying a Mai Tai.
We adore taking our clients out to dinner at Raccolto, Circa, La Rustica, Buddha Ruska, and Mashinko for special events and celebrations. Before a big event, you can find the Divaland crew at Itto's Tapas. Every birthday, we love going to Salty's. There are so many good places and more opening up all of the time. Let us know if you have a favorite.
West Seattle Luxury Home Market – The West Seattle Water Taxi on Alki
The foot ferry is one of my favorite places in the entire city. The idea that you can hop on a ferry and be Downtown in 20 minutes just seems so grown up and delightful to me. The foot ferry is easiest to access from the Northern part of West Seattle. There are also connecting buses and shuttles that will take you right to the Water Taxi.
West Seattle Luxury Home Market – The Shopping
One doesn't need to cross the Duwamish to find great little shops and boutiques. On California Avenue especially you'll find great spots, like Virago Gallery. It's packed with cool gems from local artisans, curated art shows, and all sorts of witchy implements for your home. Speaking of your home, across the road you'll find Click! Design That Fits, featuring mod fashion and decor. Get kitted for the great outdoors in style at Mystery Made in the Admiral District, or get a little something for someone special at the super charming Alair gift shop. (Find them both in the Admiral District.)
That's just the start. West Seattle has great bookstores, bakeries, bodegas, and, of course, big box convenience (at Westwood Shopping Center).
West Seattle Luxury Home Market – The Homes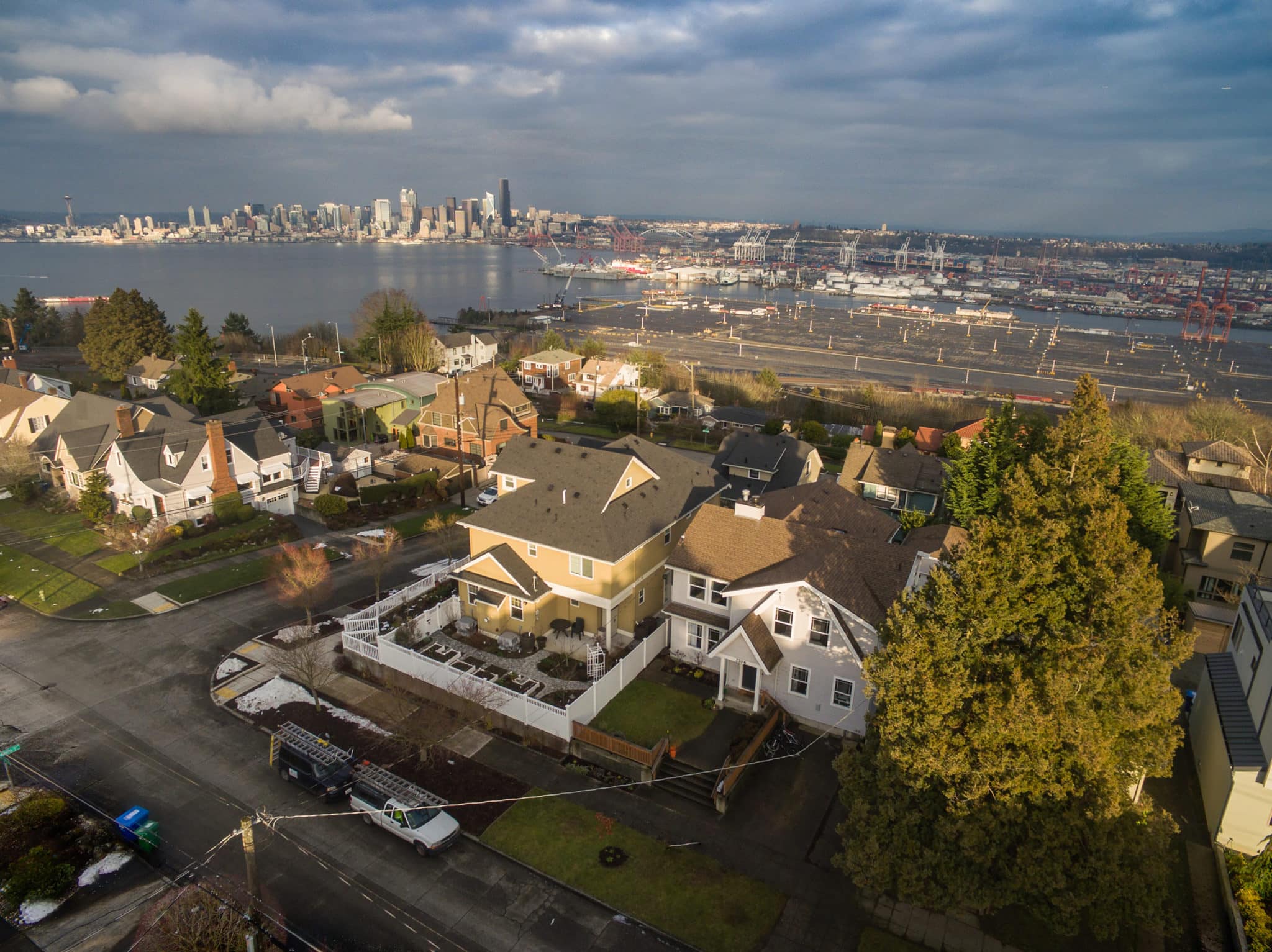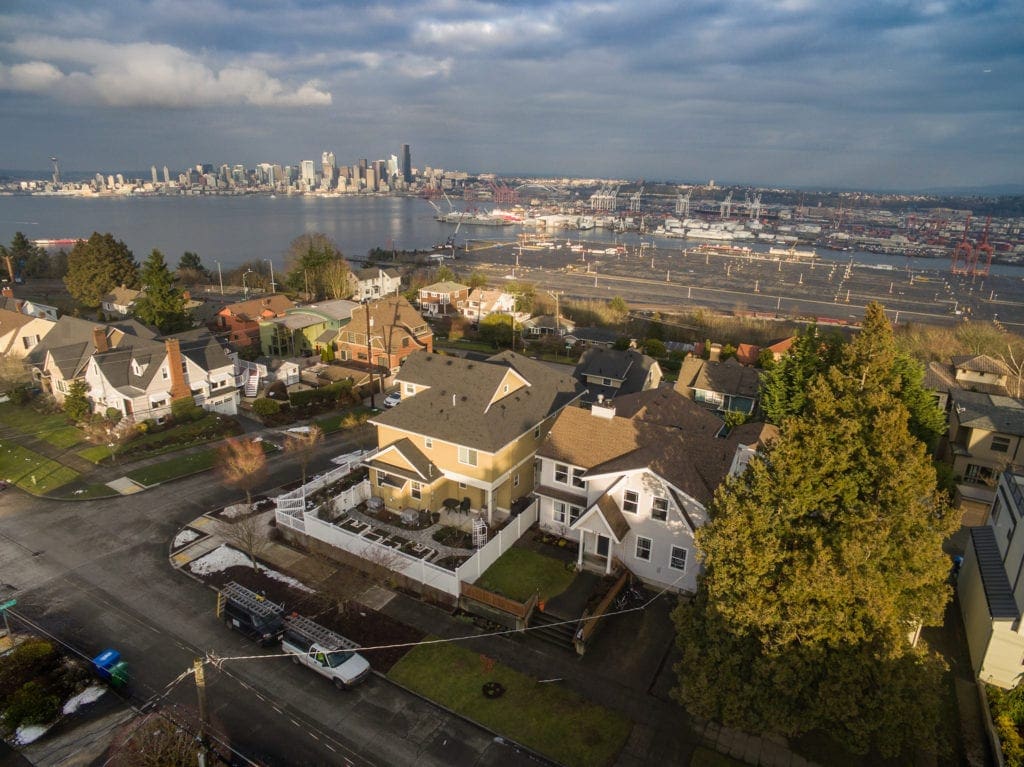 For those who have discovered these delightful West Seattle Luxury view homes rarely do they disclose the fact they freaking love their neighborhood.  In fact they rarely sell their homes. There are whole pockets of  West Seattle that do not come on the market. Why – why would you get rid of this view, the commute, and the community?
Explore Our West Seattle Luxury Home – Gracious Belvidere Beauty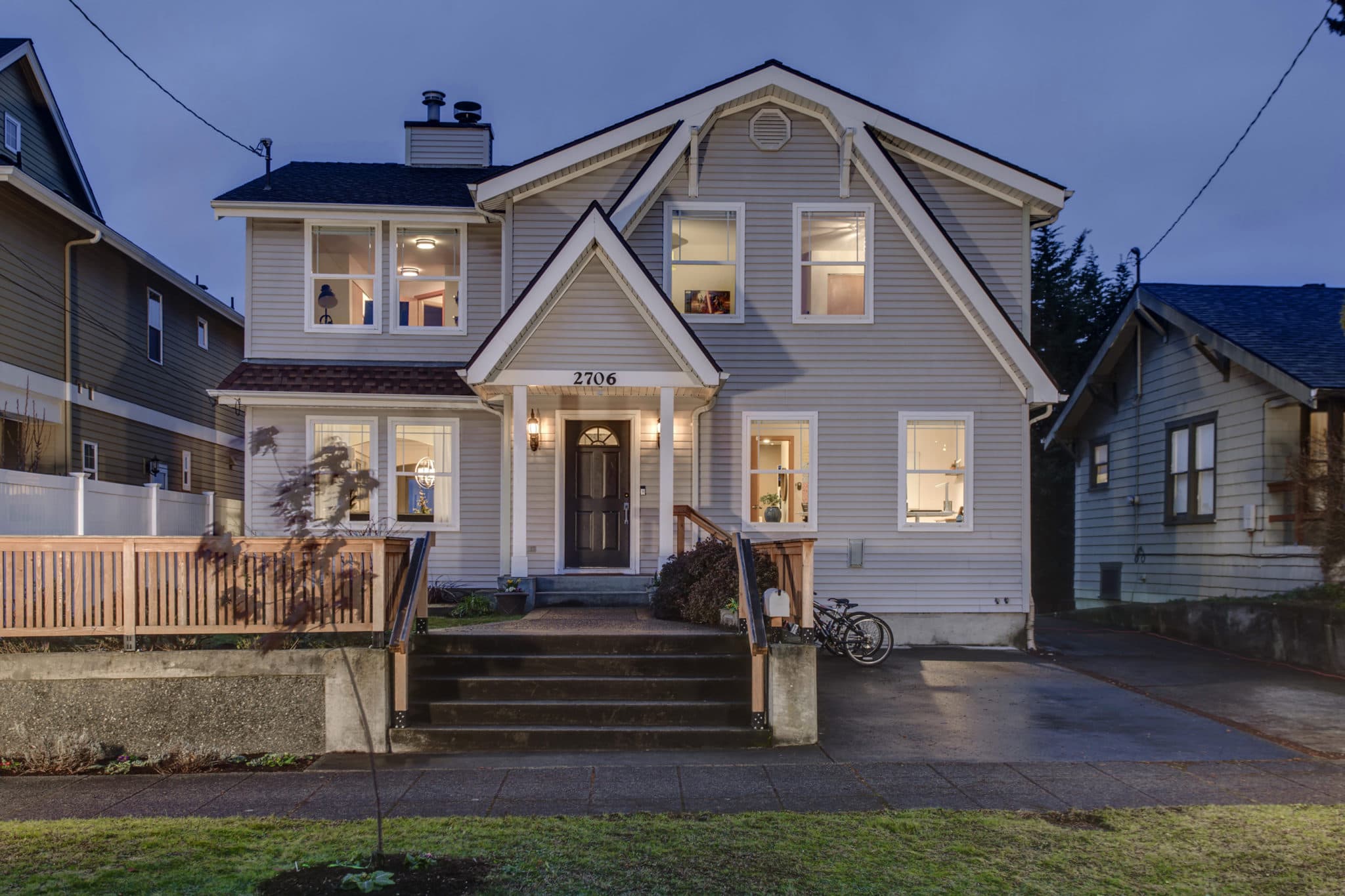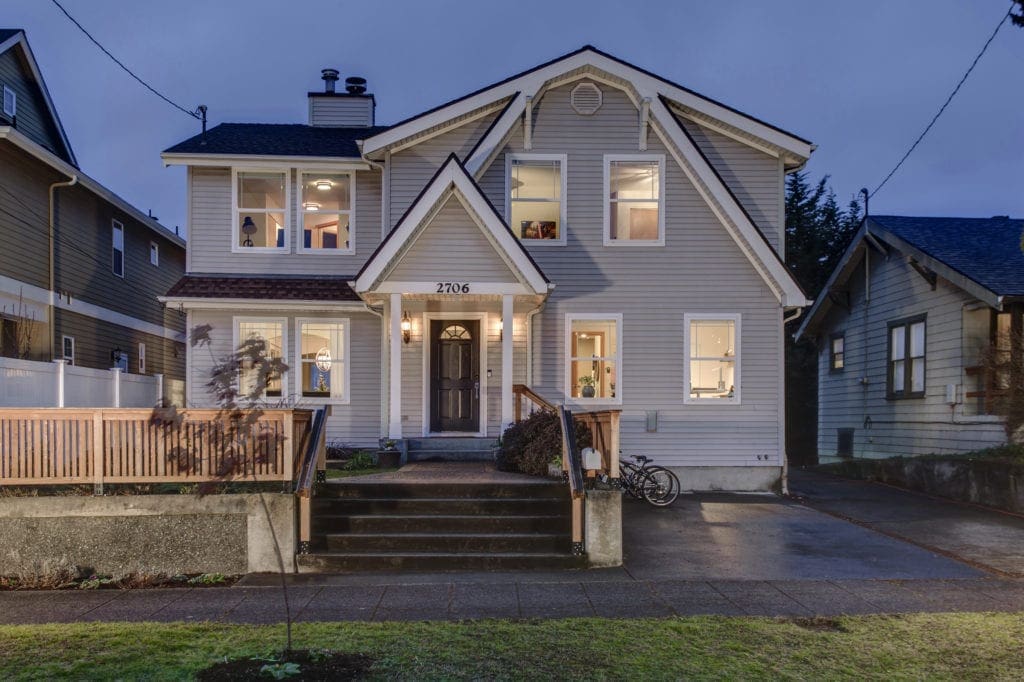 Our clients have spent so much time updating and perfecting this home in Admiral/Belvidere neighborhood. The main level and upstairs has some of the most stunning views any of us have laid eyes on. Our Diva Dwellers have also gone through and made Smart Home updates. Come see this home before it is gone!
Home Details:
Address: 2706 37th Ave SW
Price: $1,075,000
Bedrooms: Six and a bonus upstairs game room
Bathrooms: Three full baths
---
Thank you for exploring the hidden gems of West Seattle's Luxury Home Market.