Team Diva gets calls, texts, and emails every week from people relocating to Seattle. Relocating to Seattle can be a shock or a relief to your housing budget depending on where you are moving from in the country or world. Deciding to rent or buy should be a big part of your decision-making process.
Relocating to Seattle? Well, welcome new friends! "How is the market?" you ask. Let's get this out of the way now. Seattle's home and rental prices are expensive and our transportation is mediocre because of our upside-down tax structure. Now that we have that out of the way let's get you landed in Seattle quickly and help you figure out if you should rent or buy when you move here.
Should You Rent or Buy a Home When you Relocate to Seattle?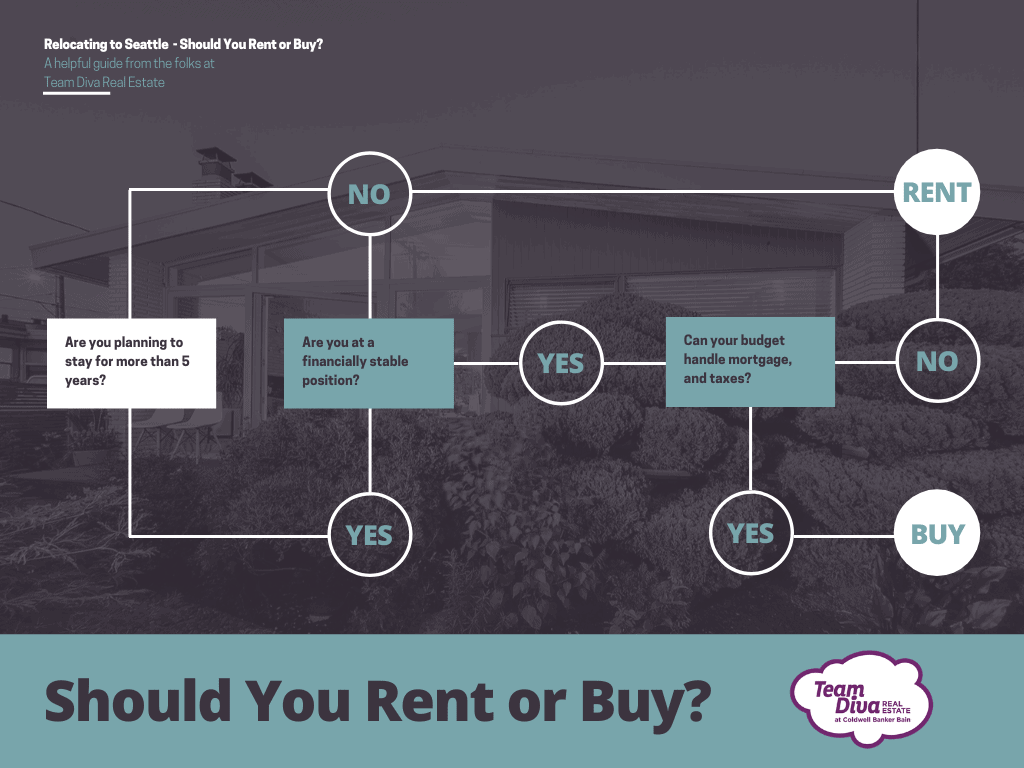 In this blog, we are going to dive into detail about relocating to Seattle, where you should start before you relocate, advice on how to buy a home in Seattle before you move here, the option of renting and then eventually buying a home, and finally resources for renting a home in Seattle.
Relocating to Seattle – Where Should You Start?
Buying a Home While Relocating to Seattle
Renting first before buying a home while relocating to Seattle
Renting a Home While Relocating to Seattle
Let's dig in and get started.
Relocating to Seattle? Where Should You Start?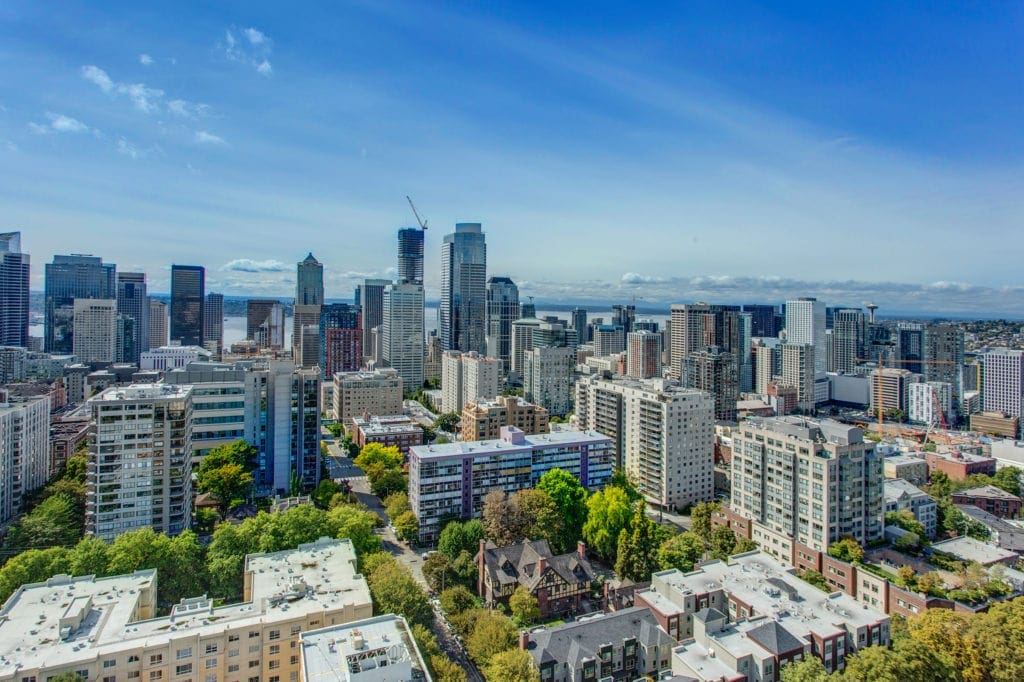 A lot of people who are relocating to Seattle want advice on where to live when they land in our fair city. The key factors to assimilating to the city quickly are knowing where you work, the neighborhood amenities that you want close to your home, and the type of school your child (if you are a parent or guardian) goes to.
Where are you going to be working?
Seattle's transportation and traffic sucks. Being on or near good transportation routes is critical to a calm life in Seattle.
What type of neighborhood most appeals to you?
Seattle has a lot of different neighborhoods and neighboring suburbs that are completely different from each other.  Check out our guide to really dive into Seattle neighborhoods. 
What type of schools (if applicable) do you see your kids in?
Once again, Seattle is not really over its pre-Civil Rights legacy. There are schools in North Seattle that have powerful PTAs that fund major services for its students. In the south end, you need to get involved as a parent to make sure your school gets the resources it needs. There are great students, programs, and dedicated administrators all over this city.
Where you work, the neighborhood amenities that you want close to your home, and the school your child (if you are a parent or guardian) are key factors to knowing where to live in Seattle.
Check out our Relocating to Seattle Guide for more Nuances on Making your Move to Seattle Successful
We love Seattle in all of its grey glory. It is a city filled with introverted nerds who like to go places and sit quietly next to people. We have more bookstores per capita than any other city. We are way more into theatre and films than San Francisco. Here is the whole guide
Relocating to Seattle: Rent vs Owning When You Move Here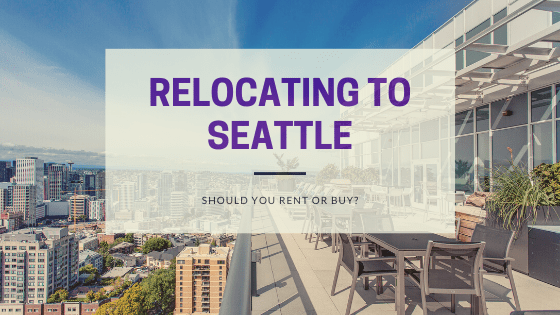 Deciding to rent or buy a home while relocating to Seattle is a very personal decision. There are some people in the world that are tried and true homeowners and the thought of renting gives them panics attacks. There are a lot of other people that are always wary of a new city and do not know if they should buy a home and want to rent first. Other people who are currently relocating to Seattle are so used to being mobile and do not want to put down roots in any specific city.
How to Buy a Home While Relocating to Seattle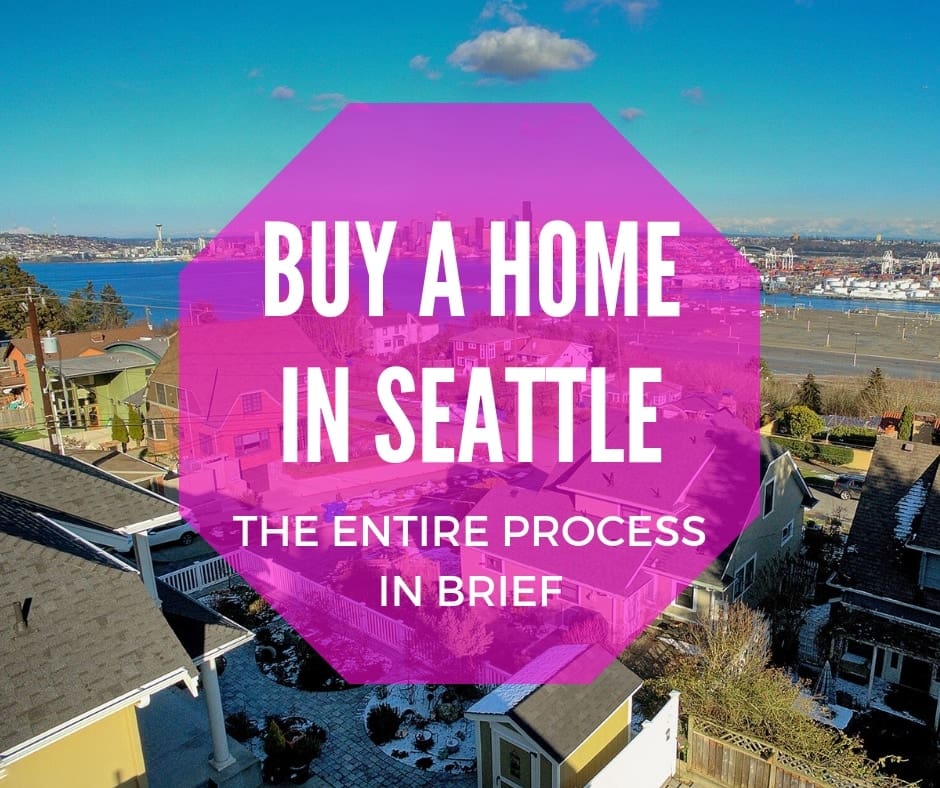 Should you buy a home when moving to Seattle? Overall the Seattle home market is one of the most prosperous in the nation. There are no indications our city will have any major disruptions in our economy or housing market anytime soon. The bottom line is "Are you emotionally capable of owning a home, do you have the resources, and are you not planning on going anywhere in the next five years?" If you answer YES to all of these questions then you should buy a house. The rental market is just as expensive as the housing. You might as well have your own. home.
Here is What We Do for Our Buyers Moving to Seattle
Buying a home while you do not live in town can be a little tricky. You do not know the area nor the local negotiation styles on how people buy and sell real estate in the area. Our biggest advice is to get as knowledgeable as possible about what you can buy for your money. From there let that inform your location.
Detailed Home Buyer Intake
Initial Tours of the Neighborhoods and Styles of Homes
Video Tours of Target Homes
Have the Buyers Be at the Inspection
Work with lenders that can do loans for someone whose job doesn't start until AFTER they arrive in Seattle.
Work closely with title and escrow on the out of state signing of documents process.
Pro-tip: Buy the best house, in the best condition, and make sure it is in a transit-friendly neighborhood. You might need to compromise on size to fit your needs. See our Size, Condition, and/or Location Blog to discover what makes sense for you.
Renting First Before Buying a Home while Relocating to Seattle

Our dear friends and clients Rebecca and Iroro decided to rent a home first before eventually buying their Seattle home.  They knew they wanted to be in Seattle for a long time but they were a bit unsure of where to raise their growing family. Roy helped them find their initial rental home. They took the time to explore the neighborhoods, communities, and prepare to be Seattle Home Buyers. And when the time was right they asked Roy to help them find their forever home.
Pro-tip: We often advise many of our friends who are relocating to Seattle to rent before they are buying. Seattle can be a tricky place to navigate until you find your crew.
Read more about Rebecca and Iroro's Diva Dweller home buying journey below…
Renting a Home Once You Relocate to Seattle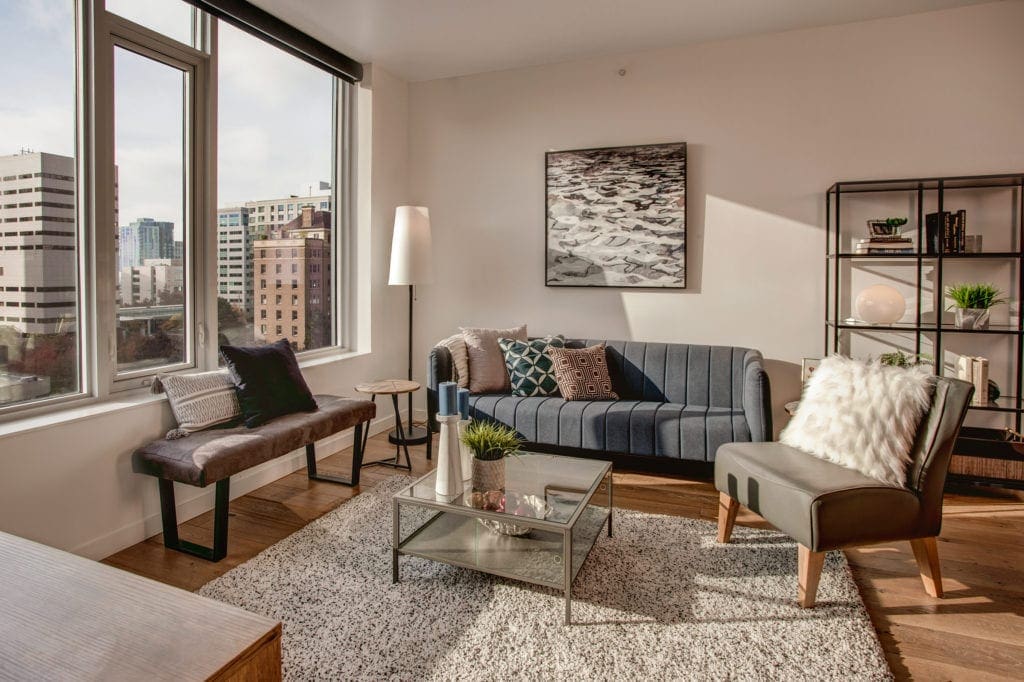 Hey, we do not know if you are going to love Seattle as much as we do. You might get here and realize that our bars close at 2pm and you are used to all-night raves. We get it. Our perfect mix of being friendly introverts is not for everyone. Below are some resources to help you get started.
Short Term Rentals: 
If you are needing some assistance in finding a place to land before you get into a longer lease, the best resource for short term rentals is
Short Term Suites
. They offer furnished short term rentals and some of them even allow pets. Short Term Suites are a little expensive because they are convenient and they have buildings in many of the most popular Seattle neighborhoods.
Recommended Rental Search Sites
Pro-tip: People change and sometimes we need some home-buying inspiration. Check out Roy's own personal story of moving from a renter to a homeowner.
---
Relocating to Seattle | Home Buying Guide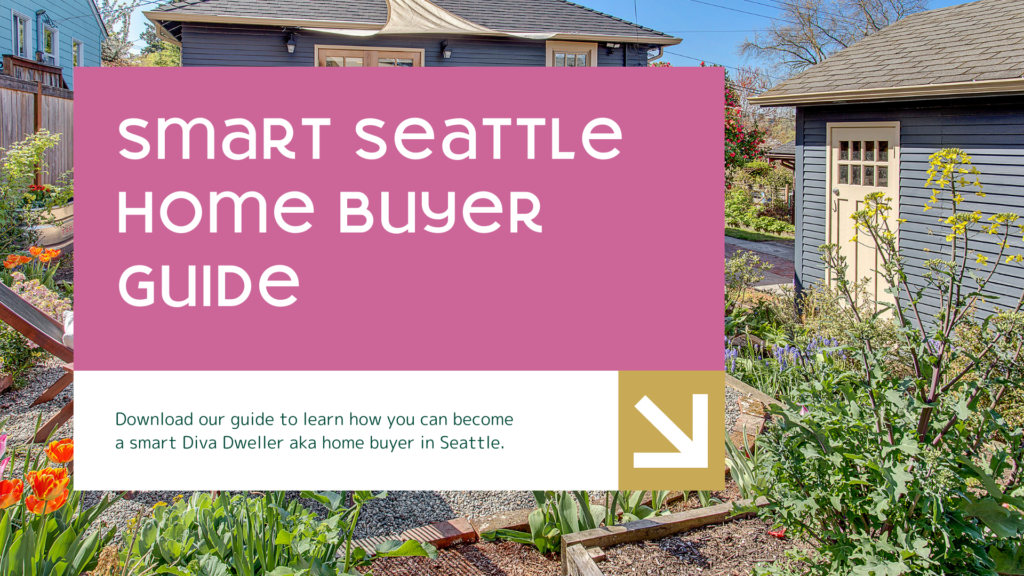 Relocating to Seattle can be fun with a little insider knowledge. First start by answering some basic questions about where you work, what you want in a neighborhood, and if schools are important to you. From there we can help you buy a home from long distance, help you find a rental before you buy, or give you resources if you just want to buy a home in Seattle.
Relocating to Seattle – Where Should You Start? Work location, neighborhood amenities, and schools (if applicable).
Buying a Home While Relocating to Seattle – Deep dive into our magical home buying process and resources you need to be successful while doing this long distance.
Renting first before buying a home while relocating to Seattle – We often advise people to find a place to rent first before making the big move to your forever Seattle home.
Renting a Home While Relocating to Seattle. Rental resources if you just are not sure if Seattle is your city before moving to Seattle – some people just can't handle our grey drizzle and awkward introverted behaviors. Just rent a home when you relocate to Seattle.
We hope we were able to help you with your rent vs owning a home in the Seattle decision-making process as you make this transition to our amazing city. We are always available for a personal chat if you want to call/text the Diva Desk line at 206-271-0264 or email TheDiva@teamdivarealestate.com.