Searching for an affordable home in Seattle? Team Diva is here to share all you need to know about where to find the most affordable homes!
What is the most affordable home in Seattle that you can buy? Let's be honest Seattle is one of the most expensive real estate markets in the country. And affordability in Seattle's housing market seems like a dream. So what is the most affordable home in Seattle that you can buy? Surprisingly, there are pockets of affordability in the Seattle housing market if you know where to look. In this blog, we are going to share which neighborhoods that have affordable home options. And what type of options you have when you are looking for an affordable home in Seattle. 
---
What Is The Most Affordable Home in Seattle That You Can Buy?
So, which neighborhoods in Seattle can you find some affordable housing options? We ran a search for homes that sold under $500,000 in Seattle in the last 30 days just to see what the options were. And I found several super cute and affordable options! 
Best Neighborhoods to Find an Affordable Home in Seattle
Let's say you still want to live in Seattle and want to find your first home. A home that you can build equity on. Which Seattle neighborhood should you look at if you are trying to find an affordable option?
The best neighborhoods you buy an affordable home in Seattle right now are:
Now you know the neighborhoods where you can find the most affordable homes in Seattle. Let's talk about housing options. What are your affordable housing options in Seattle? Let's find out.
Types of Affordable Homes You Can Buy in Seattle
Renovated Capitol Hill Top Floor Condo
Capitol Hill condos are great options if you do not want to compromise on location when looking for an affordable home to buy in Seattle. Two of our team members, Rocky and Michael, own condos on Capitol Hill and would never consider moving. Kim did a video a couple of weeks ago about what to look for when buying a condo in Seattle. 
Kim and Michael just listed This particular condo is just a few blocks from my own condo. It's also in one of our favorite buildings on Capitol Hill, the Plaza Del Sol. More below about this condo. 
North Seattle Olympic Hills Tiny Home
Up in North Seattle, there is a super cute neighborhood called Olympic Hills. I found this super cute 1-bedroom tiny house with a huge yard that just recently closed. More details about the home here >
North of Greenwood Townhouse
Ok, I'm sure you are wondering about space. You might be thinking "Well, I need space and I don't want a fixer!" If that's the case, just north of Greenwood is a townhouse that just closed for just under $400,000. More information about this home here >
Fixer Upper in Beacon Hill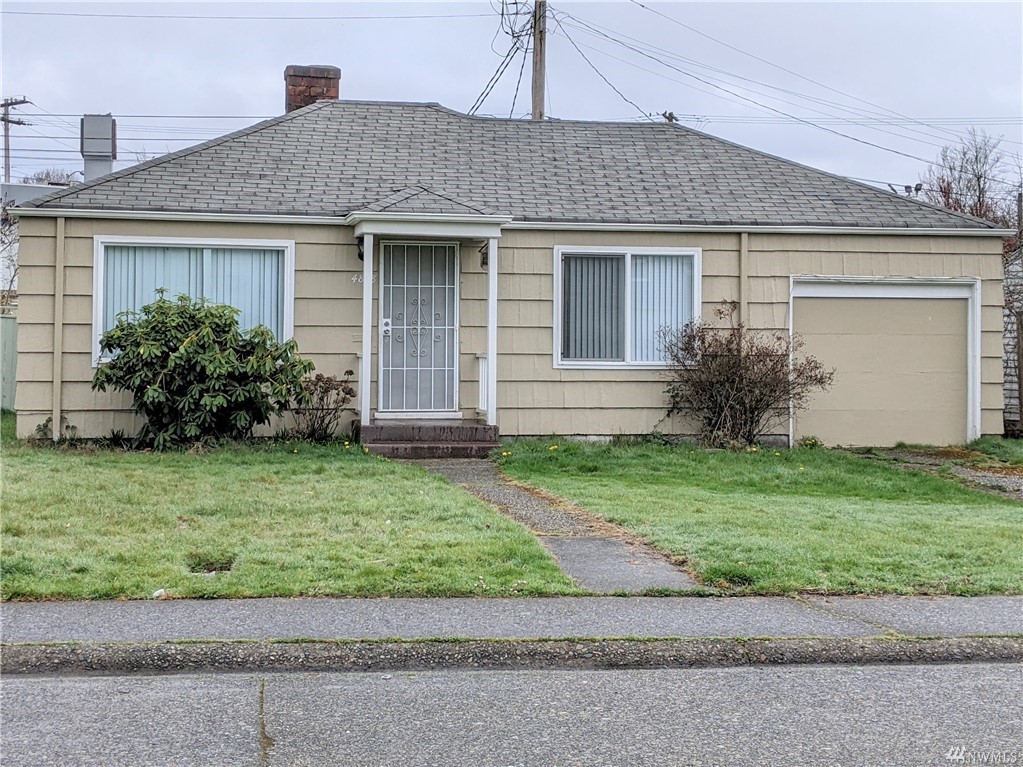 Now, I know that some of you don't mind a fixer-upper. And some of you have dreamed your whole life about making a home your own. I found a home in Beacon Hill that just recently closed that is a doable fixer. Meaning you can still get financing for the home. More information about this affordable Seattle home is here>
Starter Home in White Center
If you love tiny houses but are more of a White Center person, then I have just the home for you. This updated 2-bedroom tiny house just closed, and it's located near Diva team member Roy's house in White Center. More details about an affordable starter home in Seattle here >
Floating Home in Lake Union
Ever wanted to live in a floating home in Seattle? One lucky buyer found a super cute floating home on Lake Union for around $400,000. Wow! More details about the affordable home in Seattle that is a floating home here >
---
More About the Renovated Capitol Hill Top Floor Condo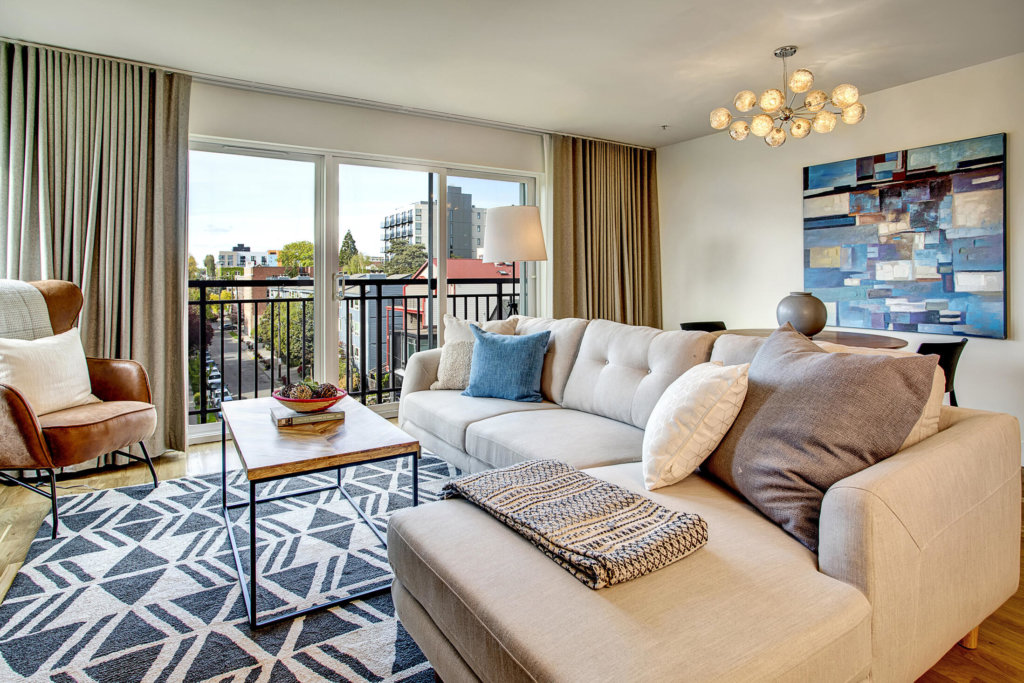 What we love about this home is that it is super stylish and practical. You have space to entertain your friends with a fancy dinner party here at the dining room table. Function meets fashion! The current owners also installed this stunning wall of shelving that includes this very practical Murphy Bed. During the day it is the perfect work-from-home space (we all know the work-from-home trend isn't going away anytime soon). And at night, pull down the bed and you are ready for a peaceful night's sleep.
More Details About the Home
MLS #1926342

Address: 1711 E Olive Way #N507

Listing Brokers: Kim V Colaprete and Michael Jouver

Square Footage: 529

Bedrooms: 0

Bathrooms: 1

Parking: One Spot in a Secure Garage 

Storage Space Included
More details on the listing page >
---
What is the Most Affordable Home You Can Buy Now in Seattle?
Yes, many parts of Seattle are super expensive. But there are pockets and styles of houses that you can find affordable homes to buy in Seattle. Just to recap where to look and the types of homes read below.
Best Neighborhoods to Find an Affordable Home in Seattle
Types of Affordable Homes You Can Buy in Seattle
Capitol Hill Condo
Tiny House in North Seattle
Townhouse North of Greenwood
Fixer in Beacon Hill
Starter Home in White Center
Floating Home on Lake Union
If you are looking at a Tiny House in North Seattle, a Fixer in Beacon Hill, a Starter home in White Center, or a condo right here on Capitol Hil