Independent Bookstore Day in Seattle is kind of a big deal… for a few reasons! First of all, Seattle is a UNESCO City of Literature! What does that mean? Well, UNESCO stands for "United Nations Educational, Scientific and Cultural Organization." As the name suggests, UNESCO is an agency of the United Nations. There are 42 Cities of Literature throughout the world. In the United States, Seattle and Iowa City are the only U.S. cities with this designation. There is a long list of criteria that determines whether or not a city can become a "City of Literature," including the state of publishing, literary events, libraries, and bookstores. And much more. 
Celebrating National Bookstore Day at One of These Amazing Stores
Bookish Seattleites take Independent Bookstore Day quite seriously. Seattle Independent Bookstore Day (SIBD) is a whole thing, with several independent booksellers participating. There is a Bookstore Day Passport Challenge where you are challenged to visit all 24 of the participating booksellers in Seattle (and neighboring cities) in one day. This year, the challenge is extended to take place over 10 days to prevent overcrowding. Those who complete the challenge get a great discount from local bookstores—click here to learn all about Seattle Independent Bookstore Day (SIBD)! 
---
Team Diva Celebrates Independent Bookstore Day in Seattle by Sharing Our Favorite Seattle Bookstores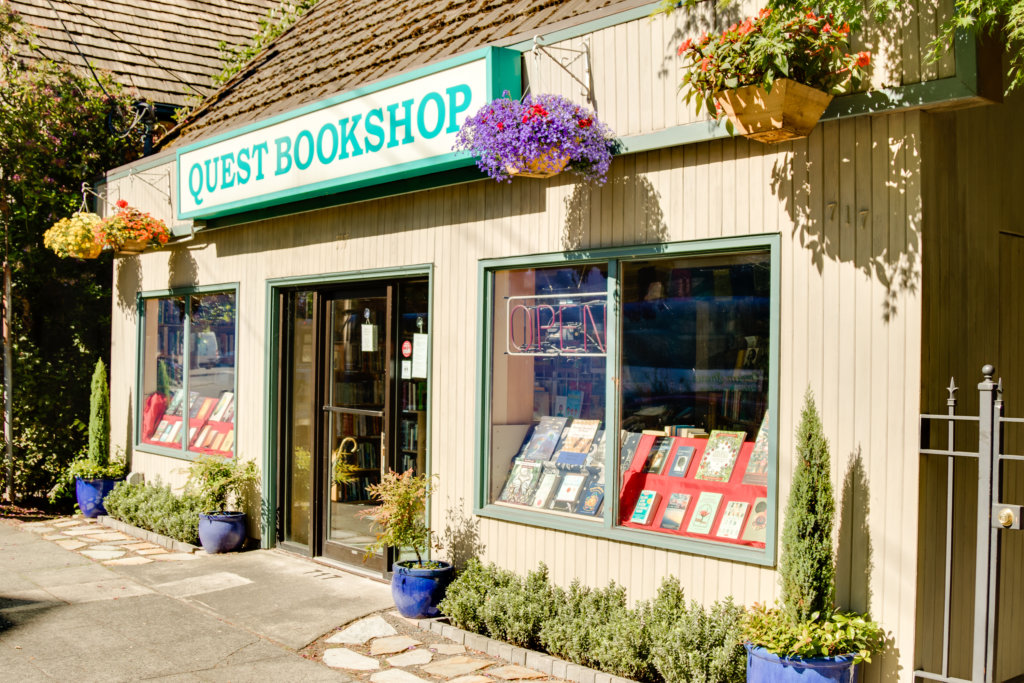 Arundel Books has that classic bookstore look: wheeled ladders, shelves towering overhead. In addition to rare books, Arundel Books also sells limited edition broadsides of poetry. It has its own press, too, which has produced a few art books, including one devoted to the art of Jane Richlovsky (which is always by the coffee table in the Divas' living room).
This bookstore is GORGEOUS. Tucked slightly off the main drag on 1st Ave, it feels like a hidden gem. Not only is it packed with an incredible selection of books on architecture and design, Peter Miller Books also offers fine stationery and drafting implements. And what design-focused bookstore would be complete without a carefully edited array of fine houseware? It's absolutely essential Seattle shopping for those who love beauty.
Longtime residents still remember Elliott Bay Book Company as a Pioneer Square cornerstone. It has been thriving in its beautiful, sprawling Capitol Hill home in more recent years, where it is a vibrant hub at all hours of the day and evening.
Geared towards "the cravings of the technical mind," Ada's Technical Books & Cafe is tucked away in what looks like a house on 15th Ave in Capitol Hill. Here you can browse books on a huge variety of subjects; while there's a focus on science and tech, you'll find plenty of other subjects in the mix as well. Their cafe is perfect for grabbing a meal or just working on your computer with a cup of coffee. There's even a co-working space in the building! 
Twice Sold Tales is a maze of shelves, and yet it's never too hard to find the subject (or subjects) you want. (The LGBT fiction and erotica is in a small, closet-sized room at the heart of the store. Not intentional, we're sure, but kinda funny anyways.) The cat on the neon sign out front might be fair warning, but steer clear if you have severe kitty allergies. (If you love cats, you'll love the resident felines, wandering among the books.)
The sprawling University Bookstore is about more than textbooks, by far. You'll find it all here. Bonus for bargain hunters: The University Bookstore has expanded its used book inventory over the years, and their many bargain book tables offer new editions for deep discounts. BONUS bonus for drivers: They have a paid parking lot and they validate with a purchase!
For the witchiest book lovers, Edge of the Circle Books covers all things pagan, occult and divinatory. Astrology, tarot (and tarot decks themselves), spells—all mystical and metaphysical matters are the fare here. Naturally, you'll also find some esoteric treasures to adorn yourself and your home, too.
Book Larder is an essential destination for gourmets and gourmands. It's entirely devoted to used and new cookbooks. Book Larder also hosts lectures and classes, too. Just browsing its online shop will make your mouth water.
Open Books is Seattle's only bookstore devoted solely to poetry. Anthologies of the most laureated, new translations of international poets, chapbooks by contemporary talents—Open Books has it all. The shop also hosts readings and lectures (but many of these are offsite, as the building is quite cozy even without a crowd). If you love words for words' sake, this is a must-visit.
Third Place Books has three locations in Seattle, two of which are in north Seattle (Ravenna and Lake Forest Park). Their newest location is in picturesque Seward Park, just blocks from Lake Washington. Come during the day and work and sip and read in their chic, comfy cafe. When it gets dark, enjoy (almost nightly) readings and lectures by local and traveling wordsmiths.
Pegasus Book Exchange's selection of used books is a little headier, their store credit policy is generous, AND they have a fun basket of mystery books near the door. (Wrapped in paper and labeled by topic with a hint of the content, they're a fun, adventurous way to discover new subjects and authors.)
Right near the opera, the ballet, On the Boards and SIFF Uptown, amidst the bustling nightlife in Lower Queen Anne, there's Mercer Street Books. It's a little literary jewel. Its tightly curated selection is easy to browse, so you don't feel overwhelmed walking in, and the staff selections near the front are always interesting. The next time you go to a show around Seattle Center, beat the crowds and come early for a trip to Mercer Street Books.
Tucked away on Capitol Hill is the Quest Bookshop. It has an amazing collection of theosophical book titles, as well as tarot cards, incense, crystals, and greeting cards. What we love about this bookstore is that it is the spot to get your woo on and be surrounded by super knowledgeable people.
---
Thank You For Celebrating Independent Bookstore Day in Seattle!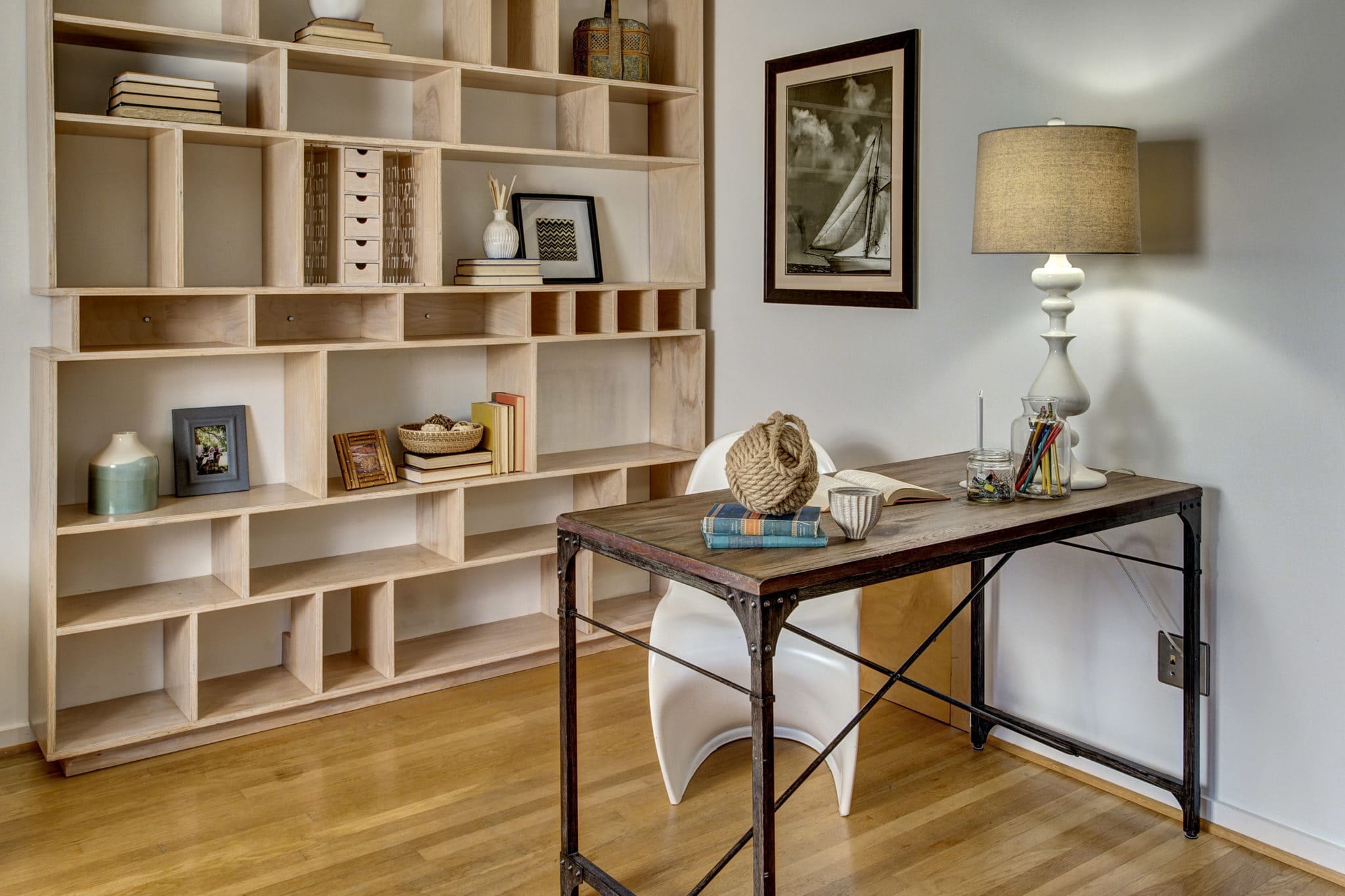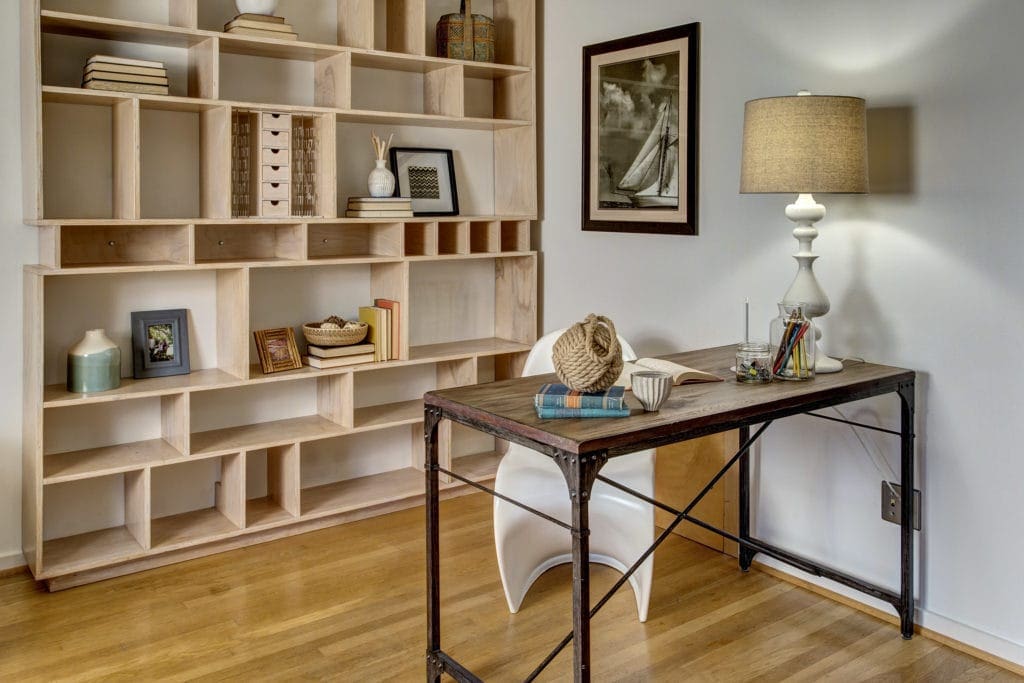 Let's be honest. Seattle is a city of nerdy introverts who love books. And we love homes that have built-ins and opportunities to showcase our book collections. We think that independent bookstores make Seattle a wonderful, culturally rich, and diverse city to live in. We're lucky not to have just a few independent bookstores to enjoy, but several! No matter which neighborhood you live in, there's always a great bookstore within reach.
A Few of Our Favorite Places in Seattle to Celebration National Bookstore Day
Happy Independent Bookstore Day in Seattle!