This picturesque South Seattle neighborhood is home to natural wonders like beautiful iconic Seattle parks and sweeping views of Lake Washington. This contemporary Rainier Beach home is tucked away in a community where you'll find 1900s Farm Houses alongside Modern New Construction. There's something for everyone here, and no two houses are the same!
Our Diva Dwellers also love how quiet and peaceful it is here. You can hear the crickets and the birds, and you can't hear the traffic from the main streets. It really feels like a tucked-away beach house, yet you're incredibly close to city amenities! 
Let's Tour this Contemporary Rainier Beach Home 
I absolutely adore our Diva Dweller Sellers and I absolutely adore this wonderful Rainier Beach home, so it's easy for me to gush about why The Rainbow Roost so special! 
In this video tour, let's dig into exactly why this Diva Dwelling will charm the pants off any buyer. Join me as we explore my five favorite features about this home: the two primary suites, the large cook's kitchen, the abundance of outdoor space, the 2-car garage, and the quaint, rainbow-worthy Rainier Beach neighborhood. 
---
Top 5 Features We Adore in this Contemporary Rainier Beach Home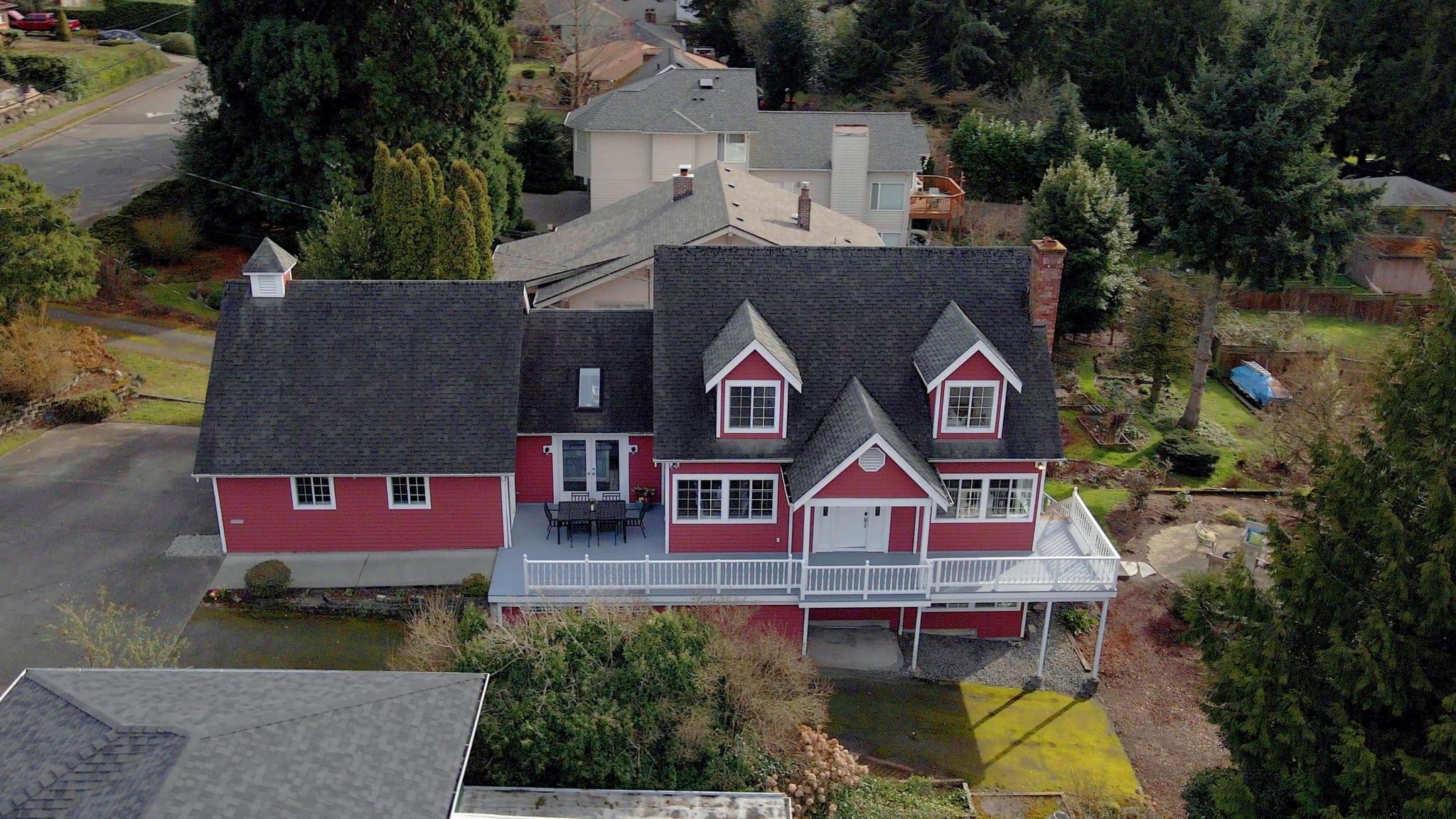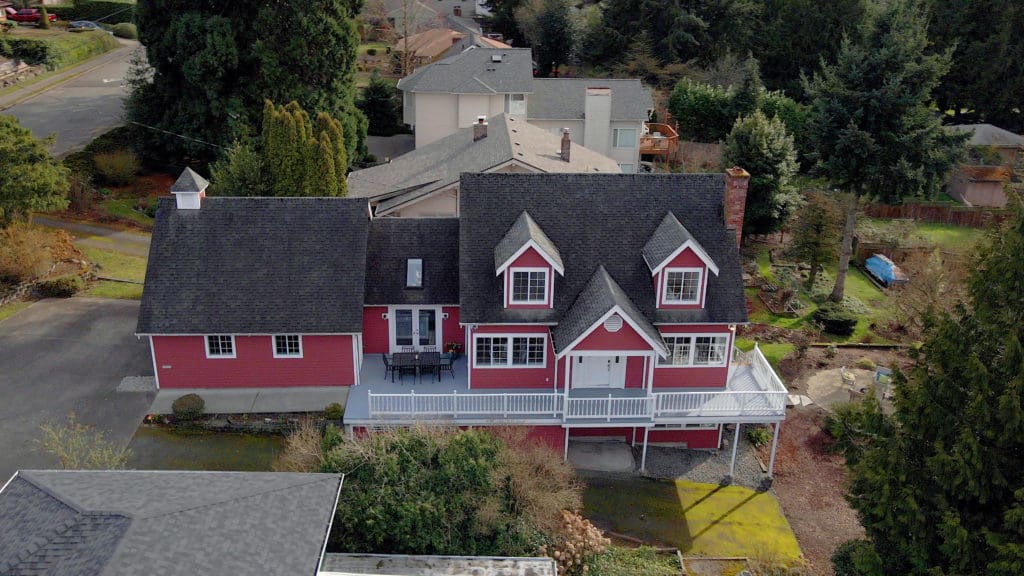 We're excited to shine the spotlight on The Rainbow Roost and our top 5 favorite features. But first, we want to take a moment and talk about all of the incredible updates our Diva Dwellers made to this Rainier Beach retreat.
First of all, in 2016, the loft above the garage was updated with an expanded entrance. There is a staircase that pulls up with weighted pulleys if you want to use the garage space. In 2017, a fancy new washer and dryer were added, and they're even on a raised pedestal/platform so they're easily accessible. No awkward bending over! Plus, they're even connected to a smartphone app (yes, we meant it when we said they were fancy!). New flooring was added on the lower level in 2018. In 2019, this home's outdoor spaces got a facelift with a new patio and landscaped yard. Wow! 
Ok, enough about the fab updates! Here are the top 5 features we adore in this Contemporary Rainier Beach Home: 
Two Primary Bedrooms with Ensuite Baths Offer Luxe Hotel-Like Privacy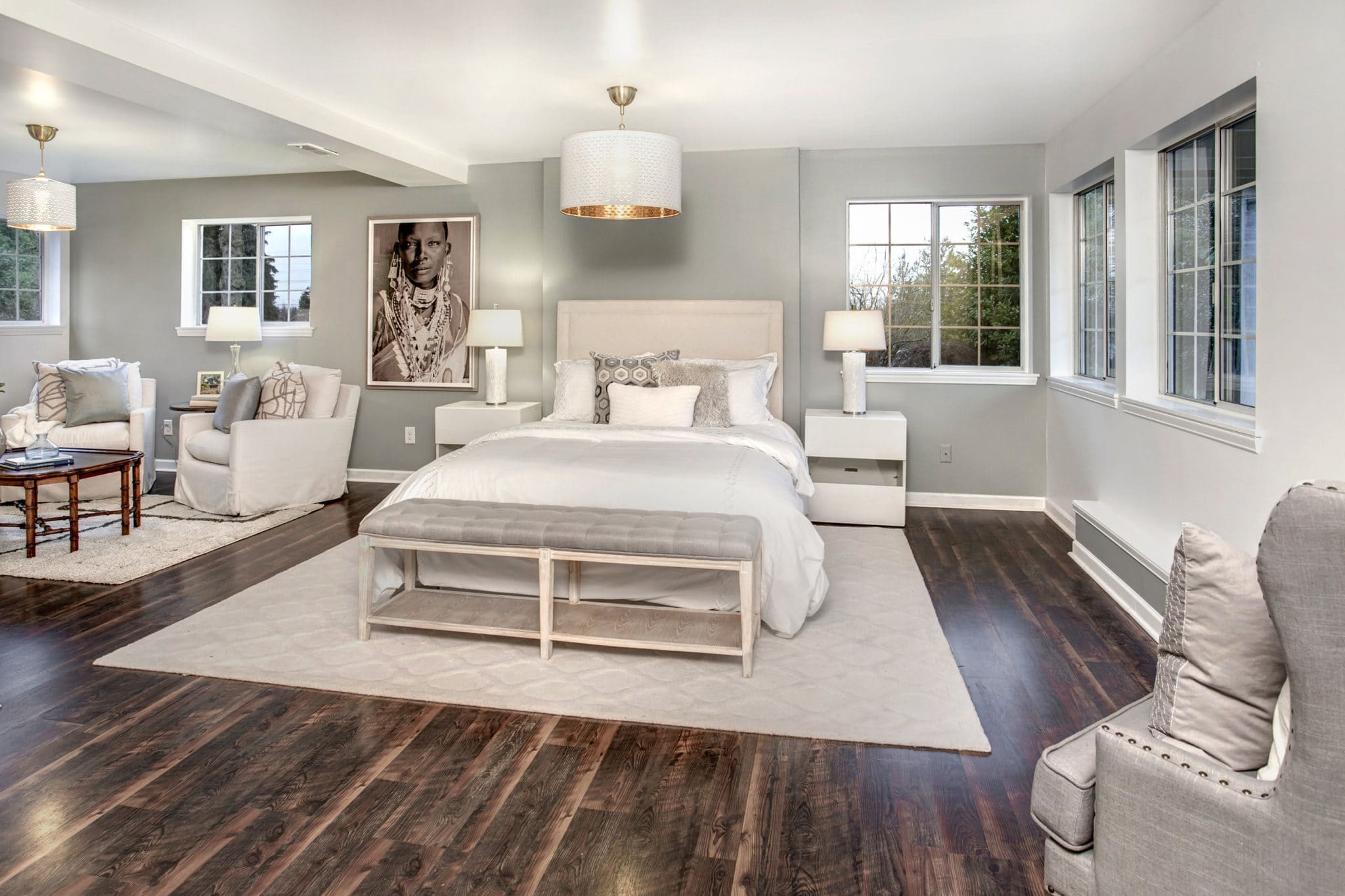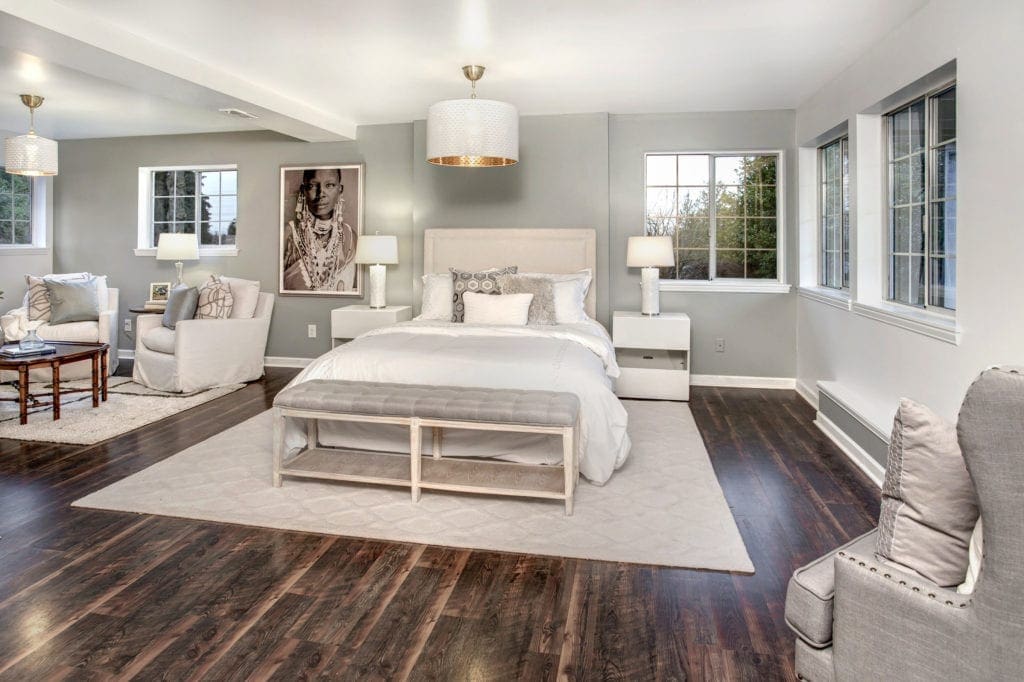 Almost every buyer wants a primary suite these days. We know our Diva Dwellers are dreaming about primary suites with huge closets, ensuite baths, and maybe even a place for a small office desk since so many of us are working from home. Well, this Rainier Beach Contemporary not only has ONE smashing primary suite but TWO!
The downstairs bedroom just screams luxe hotel suite, and you'll find space for a King-sized bed, a walk-in closet, and a full bath. There is also a sunny nook for your morning online workouts, a nursery, or a sitting area. And don't let the "basement" location fool you—this room is filled with natural light from the four huge windows. It even offers direct access to the lovely patio and massive backyard (more on the glorious outdoors in a moment!). 
As I mentioned earlier, there are TWO primary suites, and suite #2 is on the main floor. This bright and roomy bedroom offers huge double closets, and it also connects to the super spacious main floor bath (it's practically an ensuite!). It's pretty rare that you find a home with two large primary suites and two additional bedrooms. With The Rainbow Roost, you have all of that and another full bath upstairs, so there is plenty of space to spread out and settle down. And before I forget, I should also mention, both the upstairs bedrooms have quite nice views of Lake Washington from their Southeast windows. 
Large Cook's Kitchen is Ready to Host ALL of Your Besties! (& Deck Access is Ready for Summertime Soirées)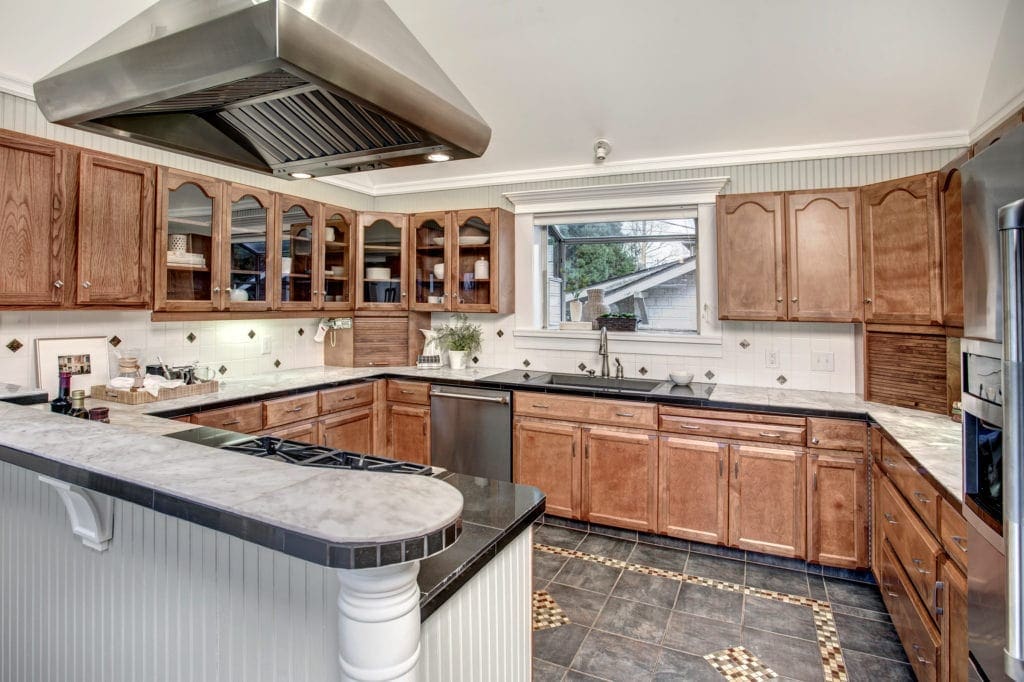 We love to entertain, and that means we adore a big kitchen. Well, if you're the same, you're in luck—this kitchen is HUGE! When it's safe to have all of your besties over for a cooking extravaganza again, this will be the kitchen you'll want to have. There are tons of cabinets, plenty of counter space, and cooking space for three, four, even five folks to whip up a feast in this kitchen. And you never need to be alone in this kitchen since you can just bring the entire dinner party in here with you! 
There are also French doors that open directly from the kitchen onto the huge wrap-around deck, which offers a perfect spot for your gas grill. One more wonderful detail, our Diva Dwellers have loved watching the sunrises from this kitchen, so if you're up early enough you can enjoy a hot cup of coffee with stunning views galore.
An Abundance of Picture-Perfect Outdoor Space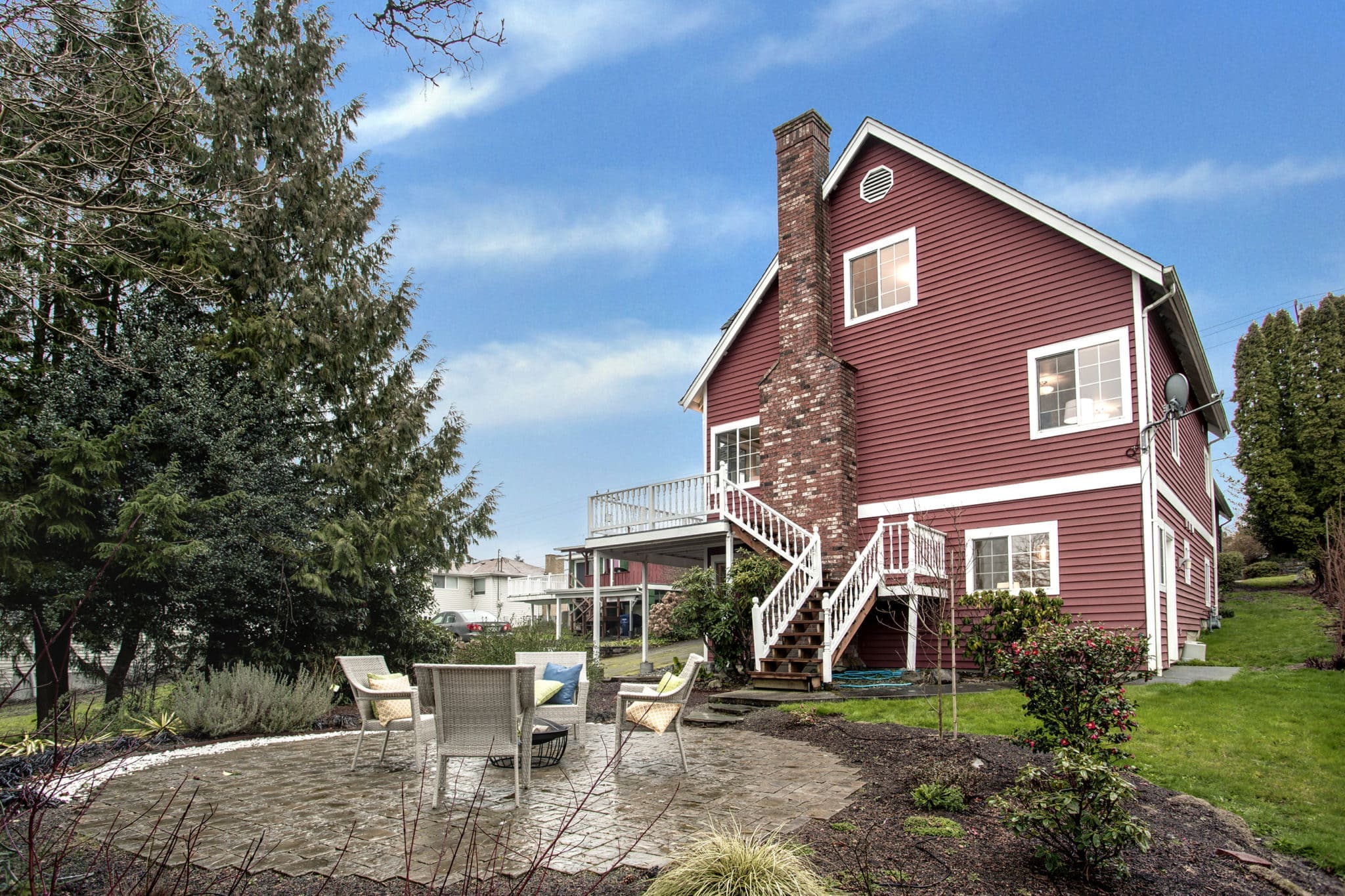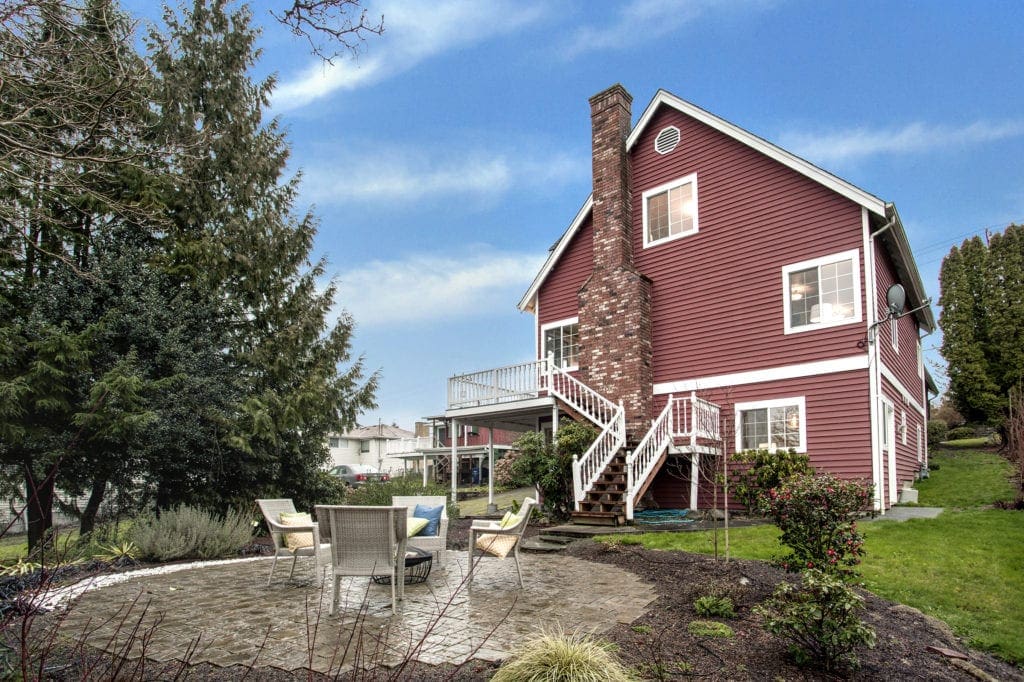 So many of our Diva Dwellers are dreaming about having their own outdoor getaways lately, and with The Rainbow Roost, your dreams are coming true. First of all, let's chat more about this wrap-around deck/porch. I just love this space. It offers a secluded area right off the kitchen for dining, cocktails, or just lounging. Next, this deck is calling for some modern rockers to hang out and soak up the sun with some iced tea or hot tea, depending on the weather, of course. 
From here you can mosey on down into the enormous backyard. Our Diva Dwellers installed a stunning patio, which is perfect for fire pit gatherings, summer parties, or just making s'mores after dinner with your honey. Our Diva Dwellers planned all plantings in this space to bloom year-round (genius!). They also installed a drip irrigation system to keep this space always looking fabulous and conveniently low maintenance 
But wait, there is still more yard beyond this awesome patio. There is an Asian pear tree, a Cherry tree, and a whole other swath of land ready for the new owners to use however they want. Add an ADU, a play gym, a hot tub, or a victory garden. Whatever your heart desires! 
Rare Two-Car Garage with Secret Finished Loft Space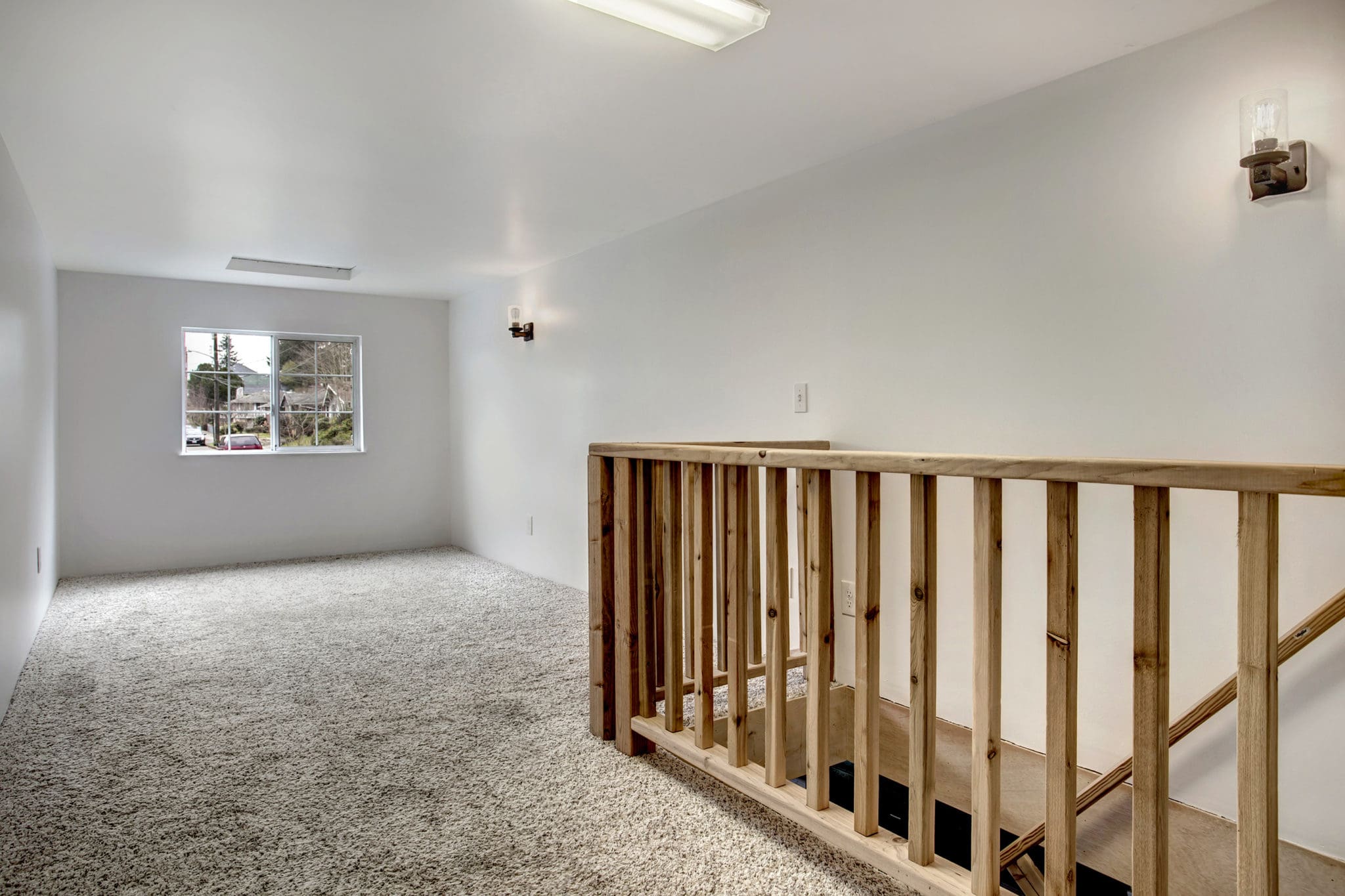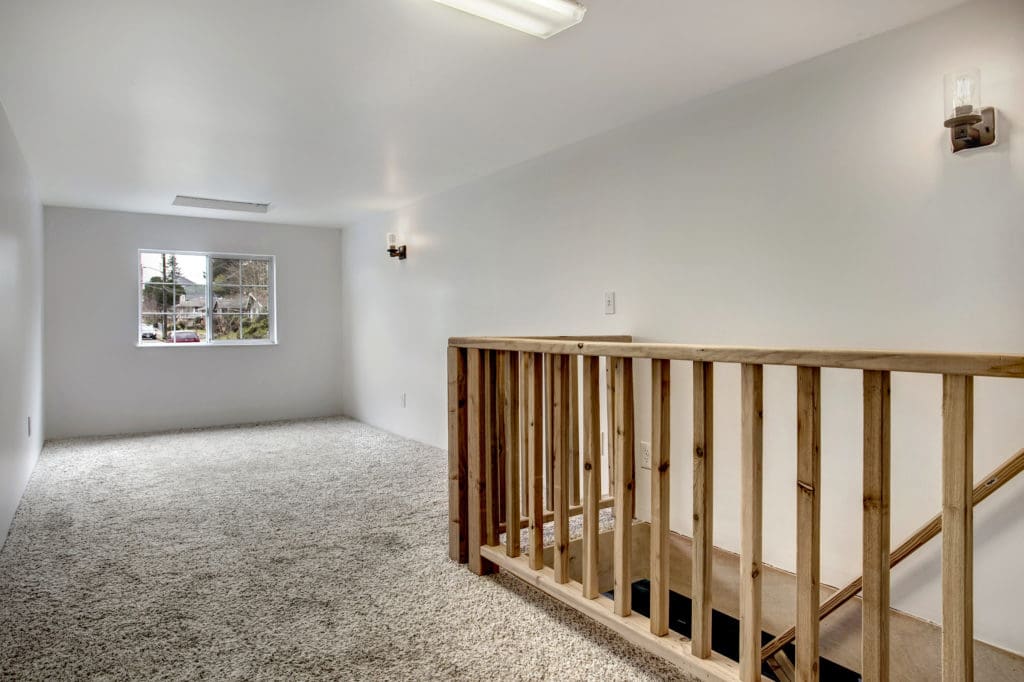 This is the 2nd home I listed this month where I've touted the blessings of a two-car garage. Maybe it's because we chat with so many buyers who would die for an in-city home with ANY off-street parking let alone a two-car garage. Mrs. Diva and I are blessed with a two-car garage and, although we rarely park our cars in there, I don't know what we would do without it.
Well, with the Rainbow Roost you have a two-car garage that even includes space for storage. There's also plenty of exterior parking for when we can all host those rocking parties again. Or who knows—maybe you need a place to store your teardrop trailer or revamped airstream. Here you have space for any and all of that. 
Oh, AND there's one more hidden gem! There is a secret finished loft space above the garage that's accessible from a retractable stairwell. Yes, this baby can be moved just in case you need more room for cars, a workout space, or a crafting party. You know, all the stuff you do in a garage! 
Let's Take a 3D Tour, Too, So You Can Immerse Yourself in this Contemporary Rainier Beach Home!
Team Diva takes every precaution, and then some, to make sure all of our homes are listed following all COVID precautions. It's is our duty to ensure everyone's safety as you enter one of our listings, but feel free to take a virtual tour from the comfort of your couch.
---
This Contemporary Home is Situated in Quaint Upper Rainier Beach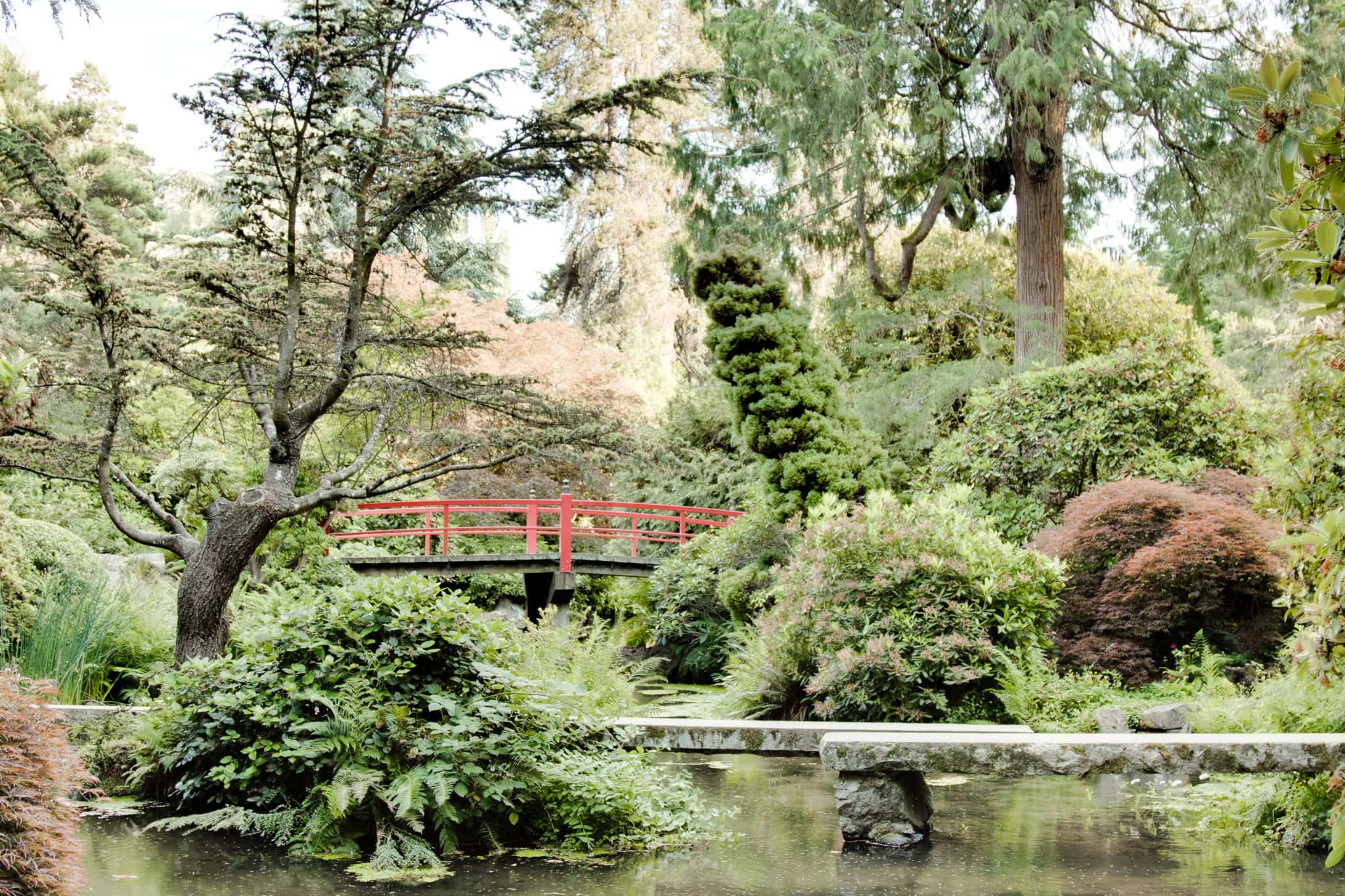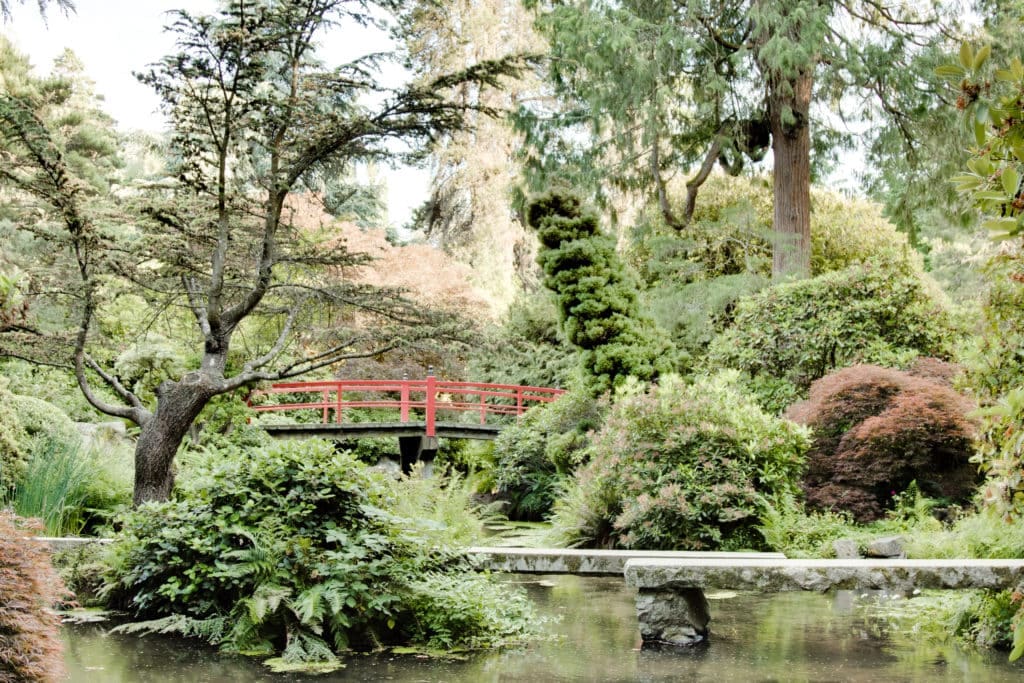 We've explored all the wonderful, cool features about this home but we still need to chat about this fab neighborhood, Rainier Beach. Or to be more specific Upper Rainier Beach. The upper part means that you have views of Lake Washington from various spots in the neighborhood and in this home. This also means you are a little further from the city noise but still only minutes to freeway access and Downtown Seattle. 
This neighborhood is home to one of my favorite places in Seattle, Kubota Garden.  Kubota is a beautiful 20-acre park that blends Japanese garden concepts with native Northwest plants. It is especially gorgeous during the fall months when many of the leaves show off vibrant oranges and reds. This is also a favorite spot of the Diva Dogs so you may find us here on a trek with Hollis and Daisy some sunny Sunday morning.
Other great places to explore in and around Rainier Beach are, Beer Sheva Park, Pritchard Beach, Jude's Old Town, Pizzeria Pulcinella, and King Donut Teriyaki Laundromat (yes, you read that right—and their apple fritters are AMAZING!). 
One of the things our Diva Dwellers loved most about this neighborhood is how you can walk around these streets any day and see Black Lives Matter signs, Pride Flags, Little Free Libraries, and Neighborhood Free Pantries. Plus there is a super active local Buy Nothing Group and Facebook community group. A rainbow of happiness abounds when you live at The Rainbow Roost in Rainier Beach!
Check out some of the other great Rainier Beach homes we've sold.
How to Buy a Home in Seattle: The Entire Process in Brief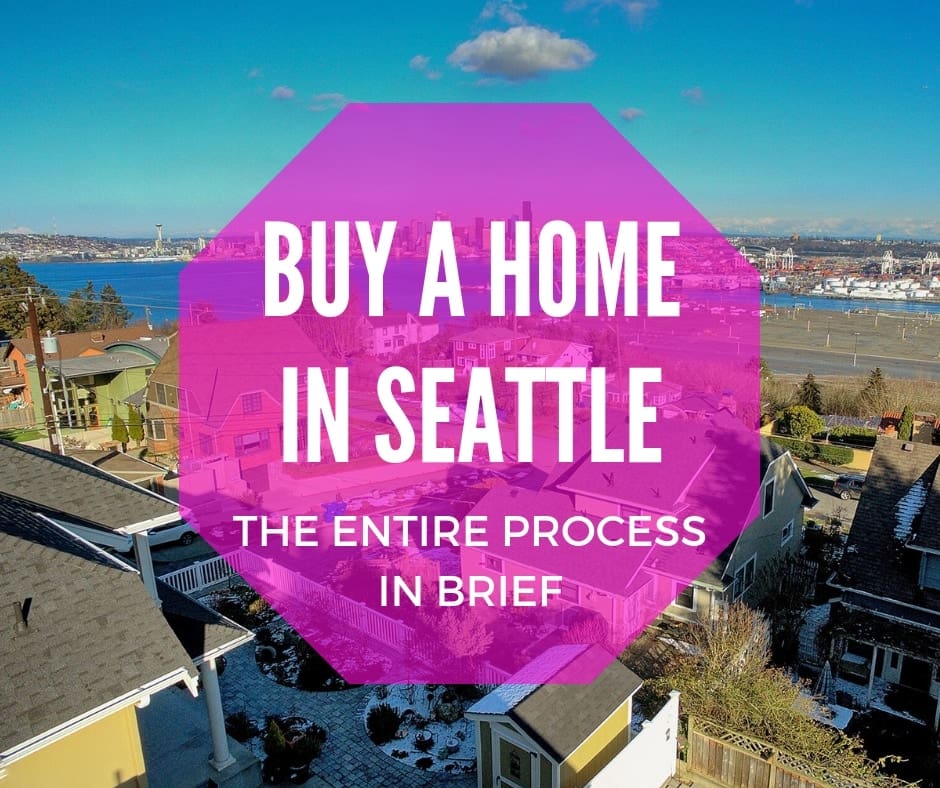 Let's get down and dirty. Owning a home in Seattle is an amazing experience and it can be fun. Do not listen to all of those cranky folks who think Seattle is not what it used to be and a middle-income owner cannot afford to buy a home in Seattle. Strap in, get yourself some strong Seattle coffee and learn how to be a smart and savvy home buyer in Seattle.
Steps For Buying a Home in Seattle
Find Your Guide: Find an agent that is super savvy and will be your ultimate navigator.
Choose Your Priorities: Size, Condition, Or Location?
Home Buyer Intake Process: Schedule a sit-down meeting with you and your real estate team to dive into what you want in a home.
Financing: Get your financial house in order.
Big Search: The big home search in Seattle
Making an Offer: Know what you need and how to prepare yourself to make an offer.
You Are In Contract: You've signed on the dotted line. Now… the hard work really starts.
Inspecting Your Home: What to look for, how to hire an inspector, and how to respond to the inspection.
Reviewing The Title Report: The title report is often the most overlooked portion of the buyer's review.
Reviewing the HOA/Resale Certificate (for Condos): …Also an overlooked portion of the buyer's review process.
Appraisal Process: Most homes are purchased with a home loan. The appraisal determines the final value by your lender for your home.
Final Loan Approval: All kinds of things can come up during the final loan approval process, so be prepared.
Final Two Weeks of the Process: Walkthrough, inspection resolution, and (for god's sake) do not make a huge purchase on a credit card.
Signing Your Final Homeowner Documents: You made it!
Closing Day: You get the keys and access to your home.
This is just a starting point, and we have so much more to share about the home buying process. Browse our Home Buyer page for a comprehensive home buying education.
---
Thanks for Touring our Contemporary Rainier Beach Home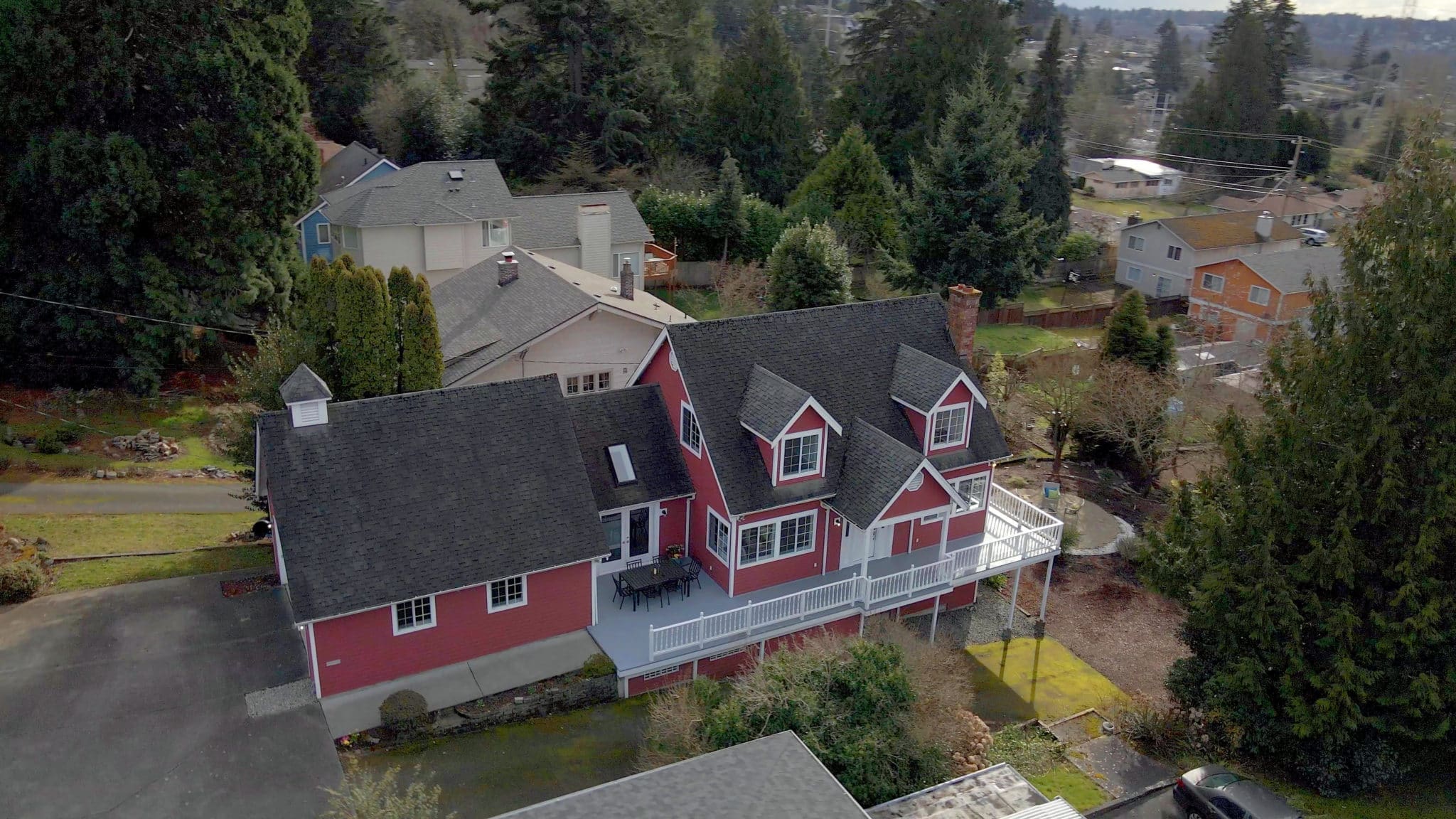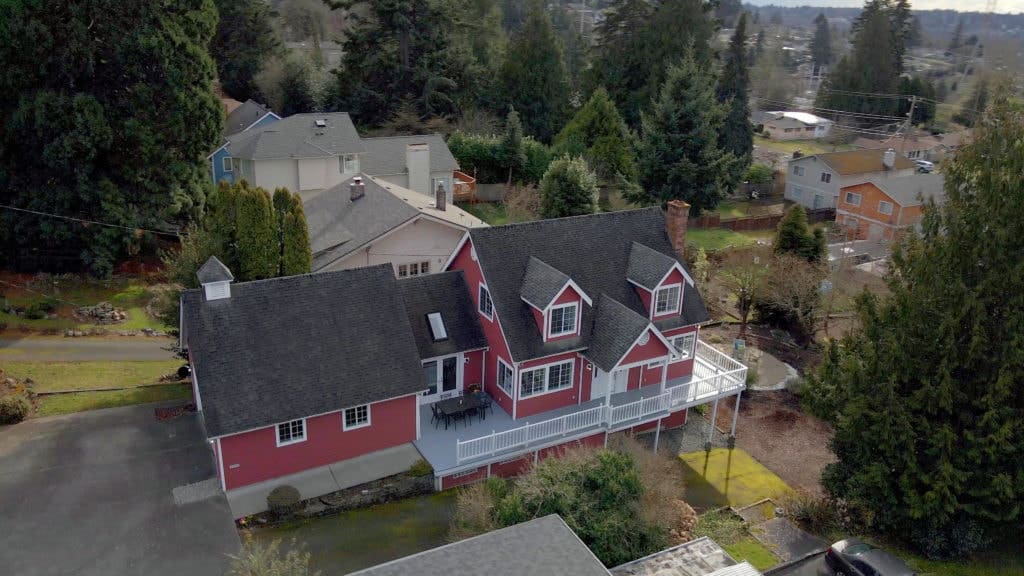 Thank you for taking the time to learn all about this Contemporary Rainier Beach Home, aka The Rainbow Roost with its luxe bedrooms, fab kitchen, sweet patio and backyard, and rare 2-car garage, all in quaint Rainier Beach.
All the Good Details
Address: 10249 56th Ave S, Seattle, WA 98178

Square Footage: 2,390

Bedrooms: 4

Bathrooms: 3

Offering Price: $683,000
Ready to tour The Roost in Rainier Beach in person? Contact us today so we can show you my five favorite features about this home: the two primary suites, the large cook's kitchen, the abundance of outdoor space, the 2-car garage, and the quaint, rainbow-worthy Rainier Beach neighborhood.