This wonderfully preserved 1927 Rainier Beach home is a green dream inside and out. Every room has a garden view and tons of natural light to bring out your inner green thumb. The garden is especially outstanding in spring, of course, as may flowers bloom. But as you will soon see, this home is cozy and lush year-round. It's a perfect sanctuary when you want some quiet, but large enough for parties when the time comes again.
We love it as it is, but this classic Rainier Beach Home also has the potential for ambitious owners to build more living space. Let's dive into our top five for this home.
Top 5 Things To Love About This Classic Rainier Beach Home
As with a lot of well-kept older houses in Seattle, this classic Rainier Beach home has had some nice updates over the years. For instance, it has a great AC system for summer and high-efficiency ductless heat pump for winter. (You don't often get both in Seattle.) This means that if you keep a lot of plants like the current owners, they can thrive in abundant natural light without you sweltering.
That said, nothing has been done to diminish its original charm. So…item 1:
All The Classic Charm And Hominess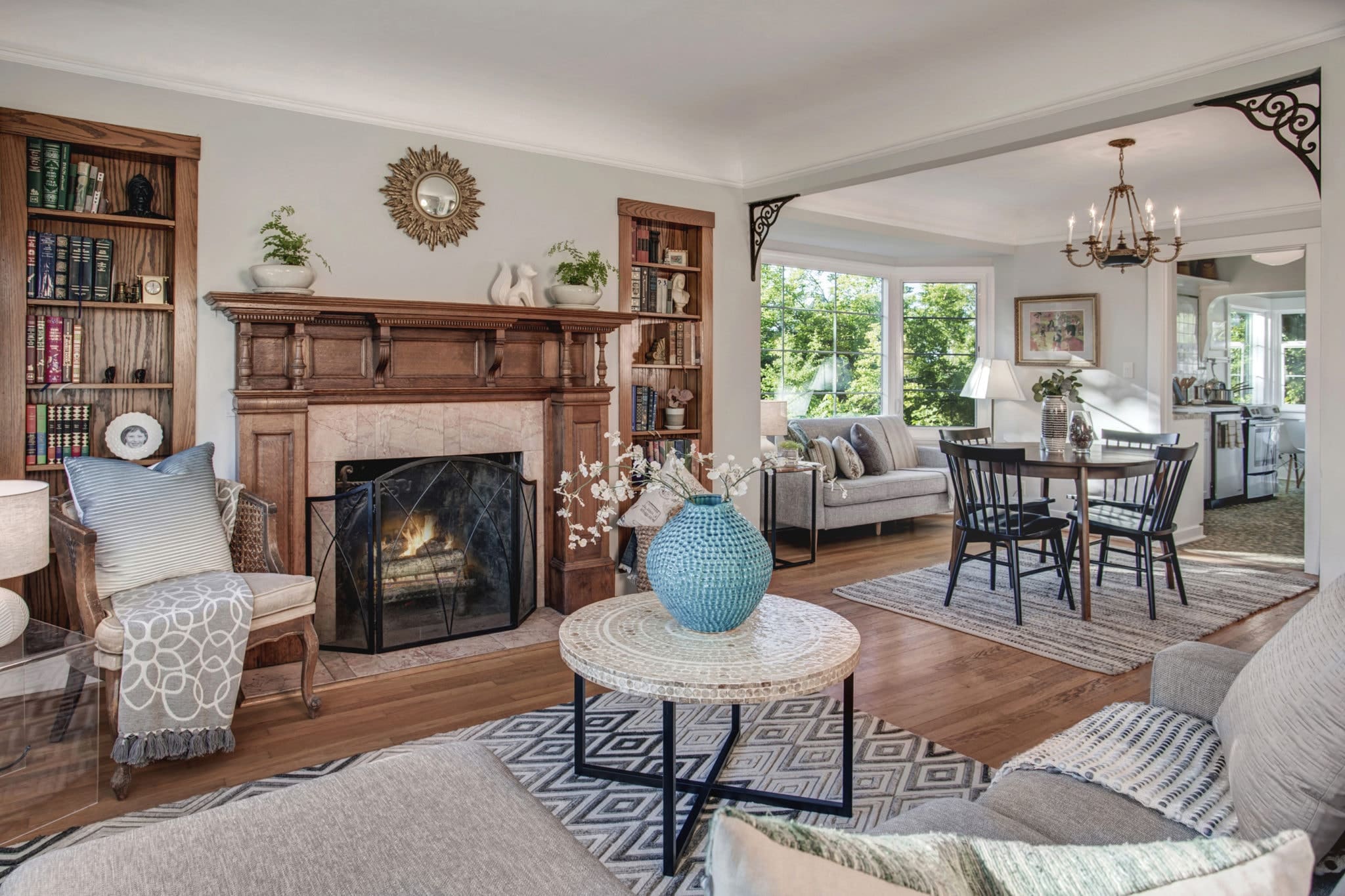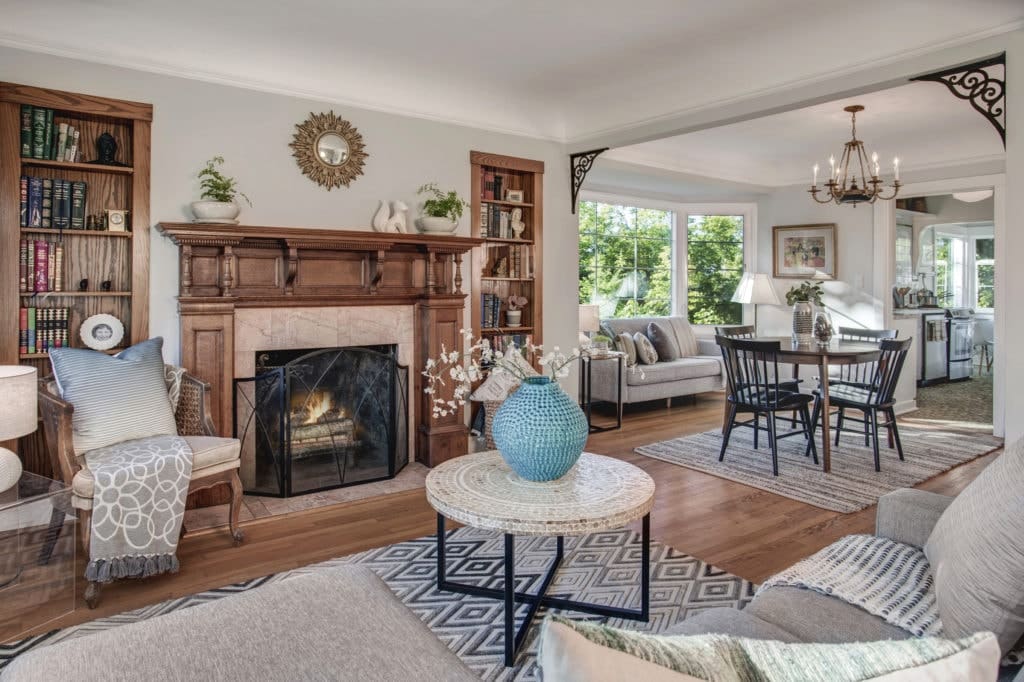 Walking up to the home, you may notice how it is reminiscent of a Storybook Tudor country house, swathed in the lush greenery of the garden. This sense of being warmly embraced by one's surroundings continues in the living room. Its original fireplace is flanked by built-in bookshelves—a truly intimate space. From the bay window, watch for hummingbirds. They live in the garden year-round. (Also watch for eagles, as they often soar above the tree line.)
Moving into the dining room, large windows look out onto the garden offering both a sense of spaciousness and privacy. And then, the absolutely adorable kitchen has its window-side nook, where you can perch with your beverage and breakfast and watch the world awaken in your backyard. We'll talk more about that fantastic yard, but first…
The Top Floor Owner's Suite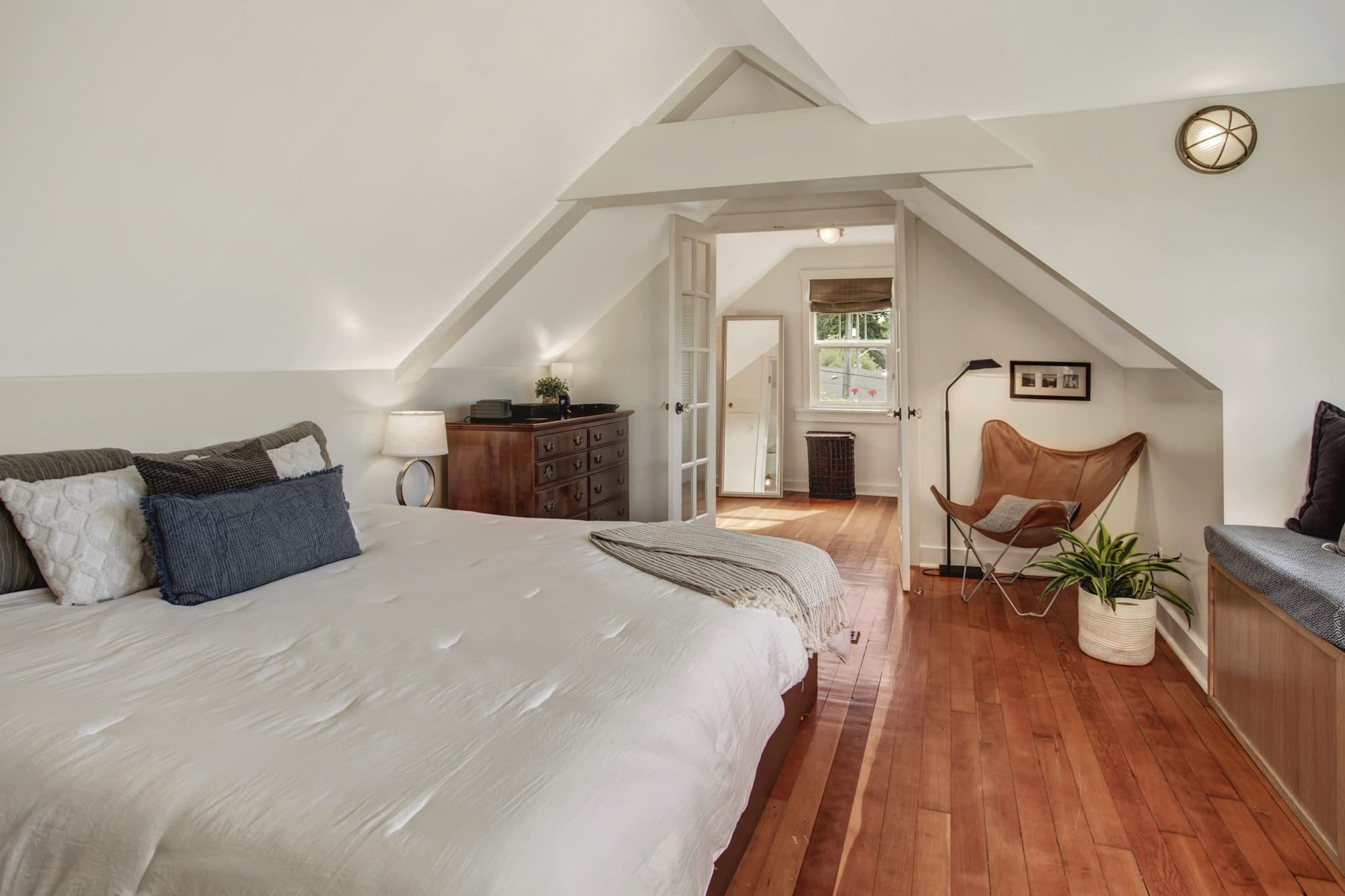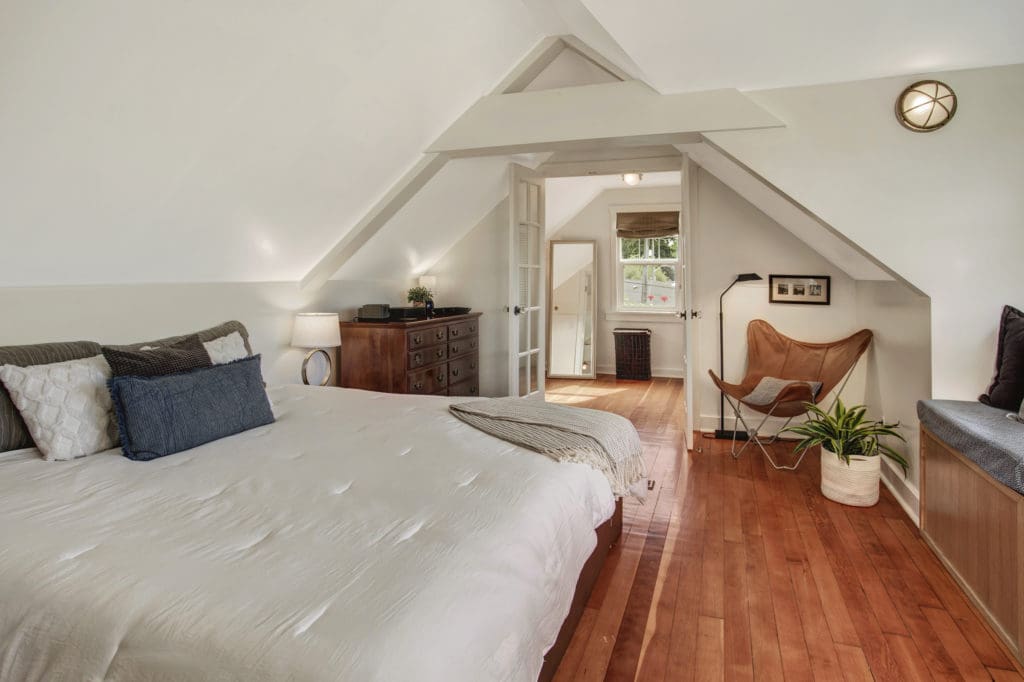 The high-gabled roof you may notice walking up to this classic Rainier Beach home ensconces a fabulous owner's suite. In this home, the entire upstairs is your personal sanctuary—especially if you have kids below. It's peaceful and even the air smells sweet in spring and summer. The owners sleep with the windows open those months to enjoy the fresh air and fragrance of flowers from the garden.
The owner's suite has its own three-quarter bath, a separate dressing area, and extra storage space. And because we are all spending more time at home, don't overlook the cozy window bench. It's a perfect spot to work in peace or idle with a book while the birds sing outside.
A Classic Rainier Beach Home With A Bounteous Yard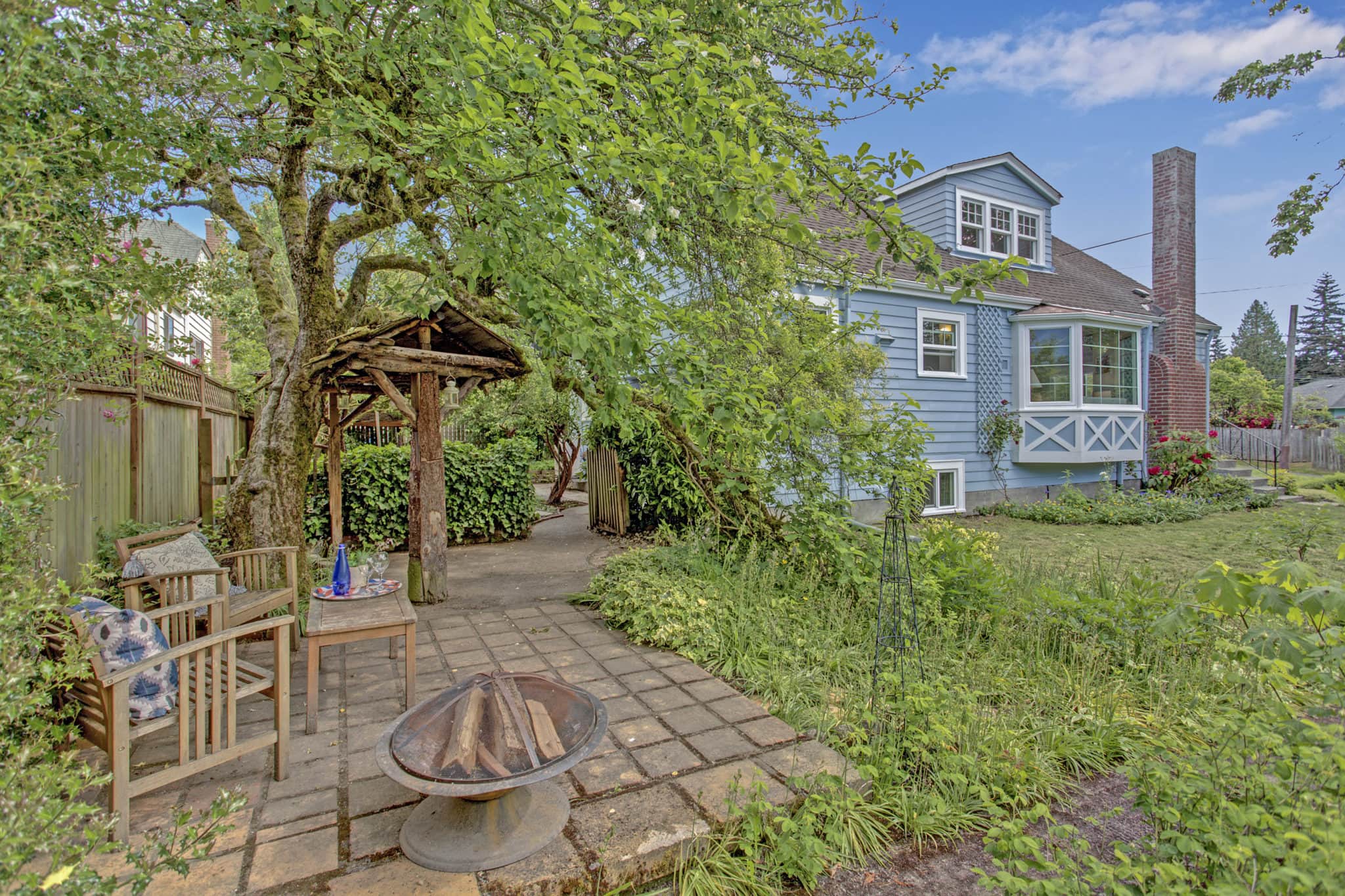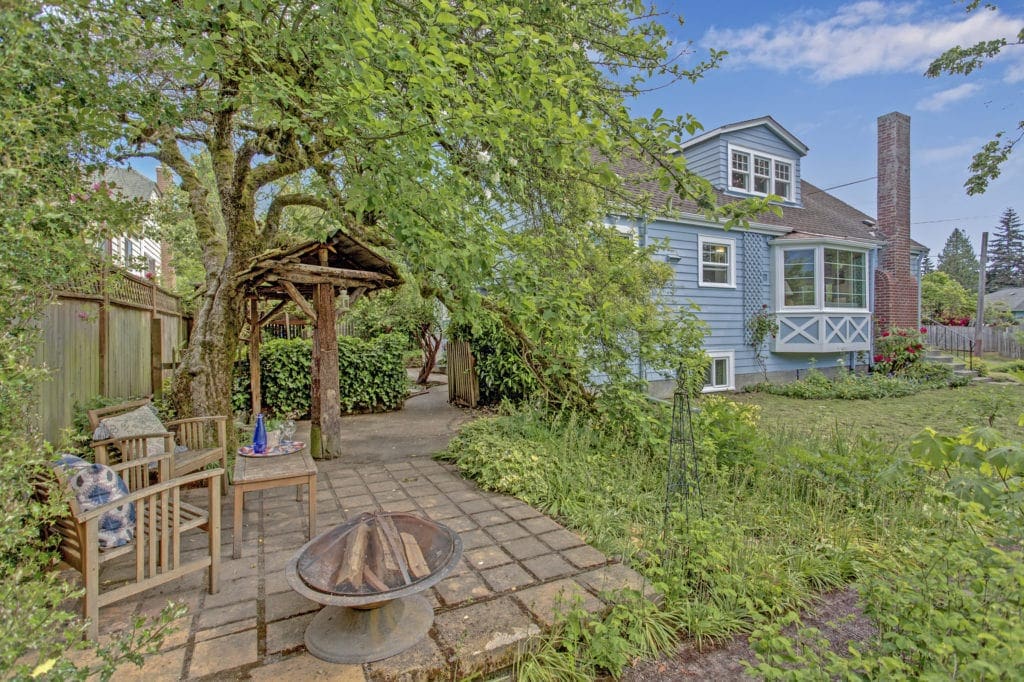 This lush, private back yard is a huge bonus for anyone living here. You can even designate its two patios for different activities: one as a sitting area for warm, dulcet afternoons, and one as a fabulous party space. Set up your outdoor kitchen with a swanky gas grill and host the twilight dinners of your dreams. Even a social distancing soiree is possible with this much space. Kids will love it, too, as they can have their own quality playtime in the custom treehouse.
Bonus for outdoor parties: The home's natural, durable stone floors are easy to clean, so guests don't have to feel bad about tracking in and out of the garden. You'll be doing it a lot, too, after all, taking advantage of garden's bounty: mature perennials bursting with blooms for months on end, fruit trees, and strawberries and raspberries.
This classic Rainier Beach home is optimally positioned to gather all that warm western and southern light. That's great for the solar panels on the roof (green power!) and also for your victory garden. You can grow your own fresh veggies practically all year long, so start planning your harvest now.
The Uncharted Potential Of The Basement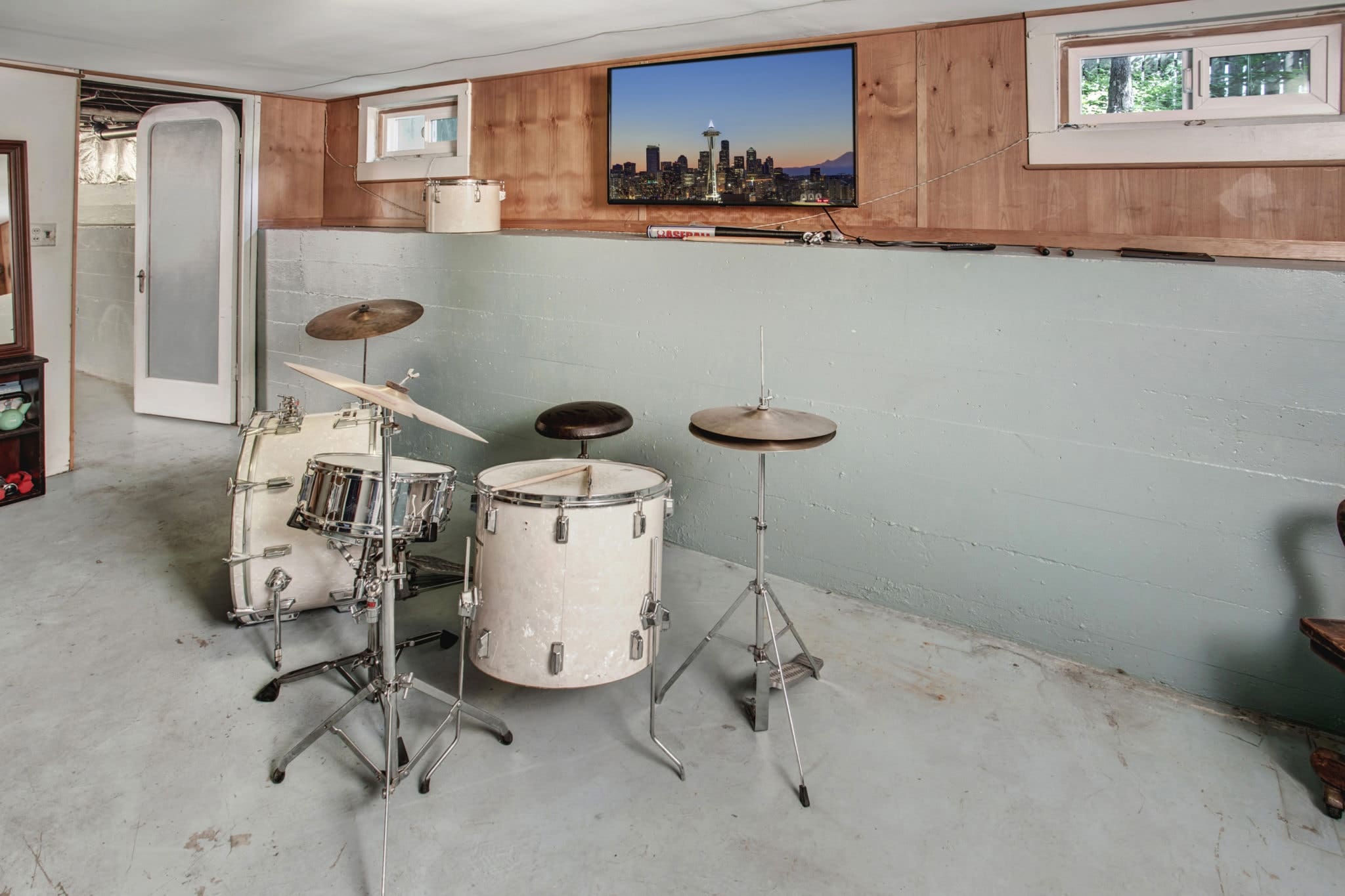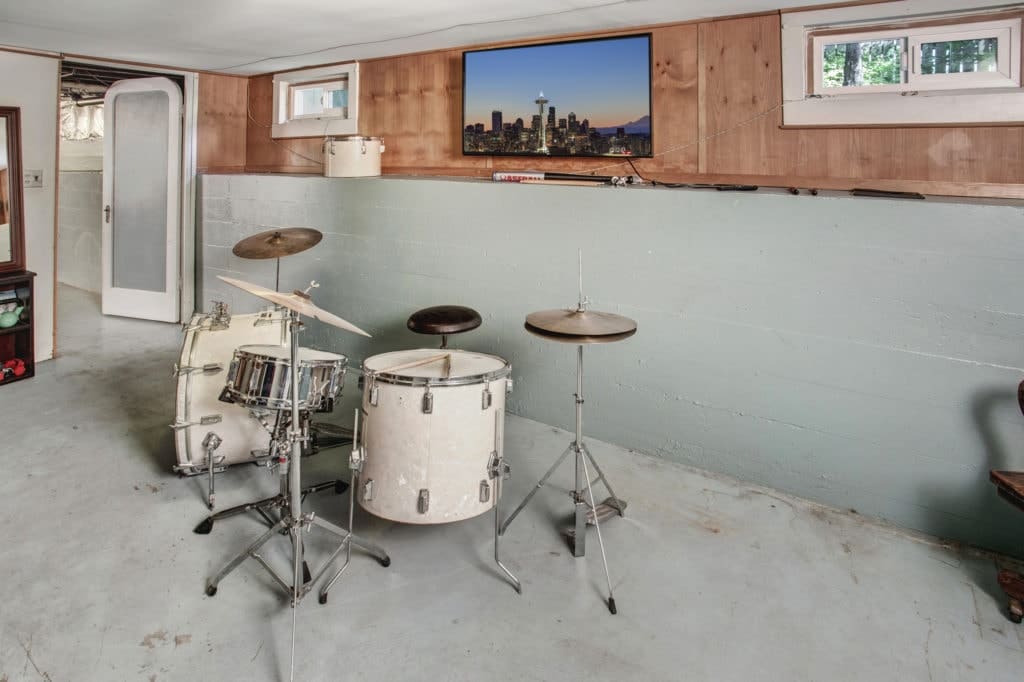 As we mentioned above, this classic Rainier Beach home has been updated, but not redone. One of the biggest changes to the basement was the removal of the old oil heater. There is so much potential here for more ambitious projects, depending on your needs.
Need a family fun space for the kids to run off energy? Or how about a crafting zone for those creative projects, besides a deluxe laundry room? If you are one of those folks telecommuting for the foreseeable future, maybe a modern home office is what you'll want. It's all achievable in this space.
Bonus Renovation Concept: If you love the look of exposed brick, this classic Rainier Beach home could have it on the main floor. Take a look at the brickwork beneath the spice cupboard in the kitchen for a sample.
The Super Sweet Location AND Neighbors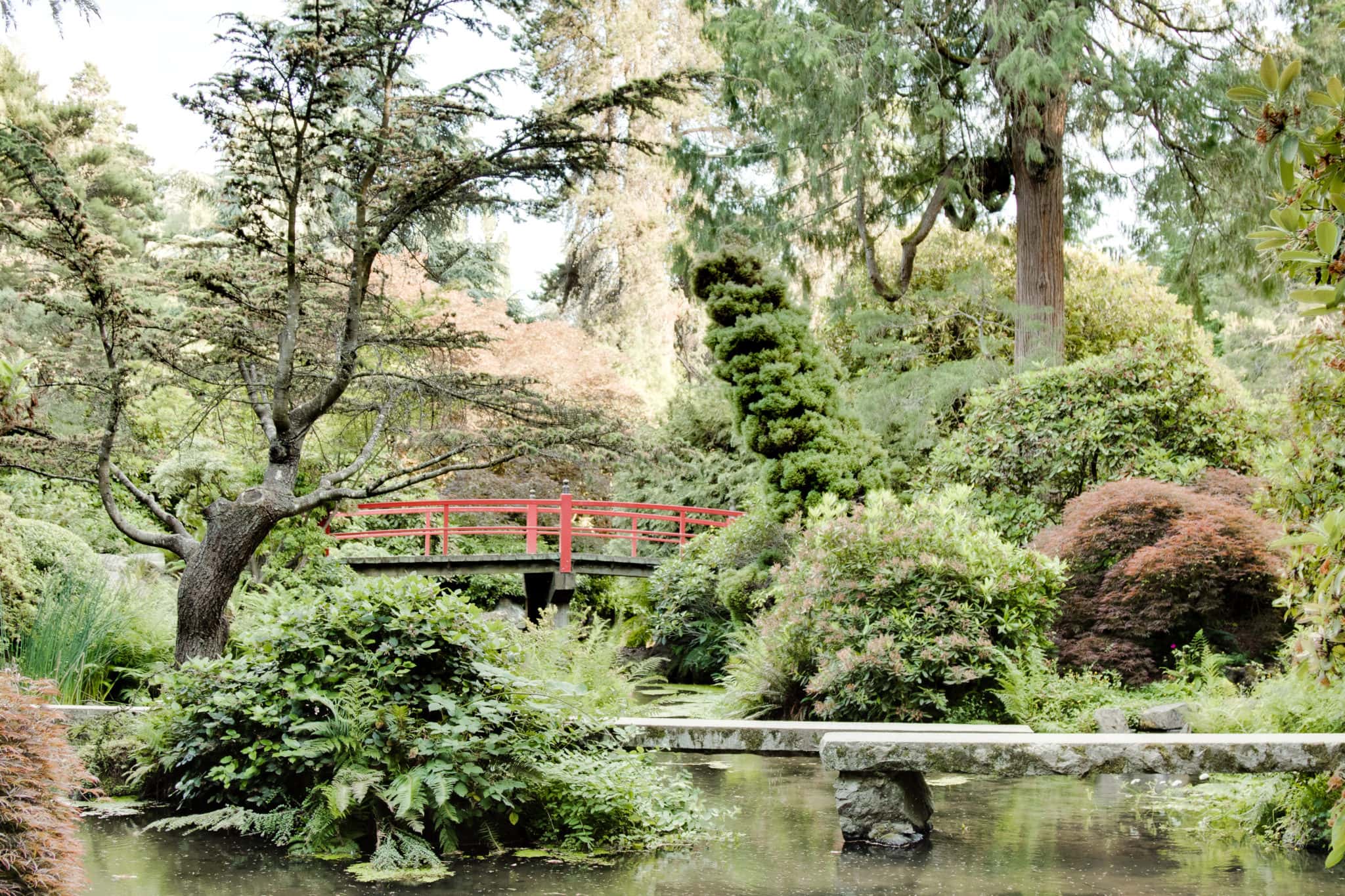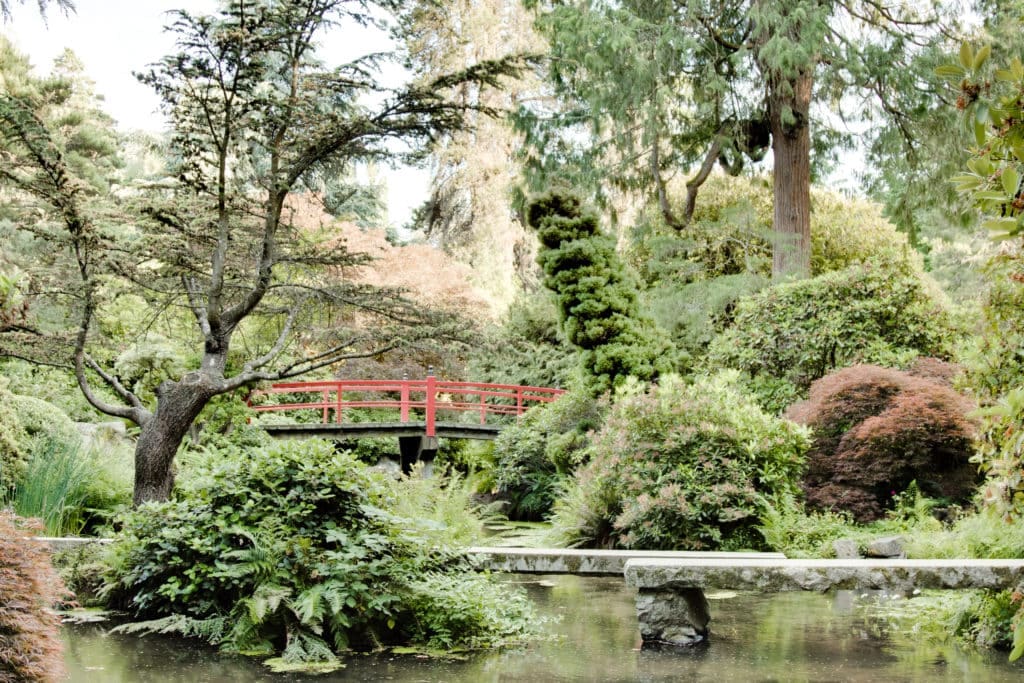 The currents owners of this classic Rainier Beach home absolutely love their neighborhood and their neighbors. It's close to light rail, scenic roads, and bike trails, so getting around town is easy. They even have easy access to I-5, 405, and I-90, but they never need to travel far for what they want.
As if their own garden weren't stunning enough, Kubota Gardens and four other parks are in walking distance, when they want to stretch their legs. (Of course, the Lake Washington Bike Trail just three blocks away is also perfect for a long stroll or run.) And when they want a swim, the Rainier Beach Pool is just a little beyond the nearby Safeway, for easy grocery shopping.
Want to eat out? No problem. Two blocks away from this home you find a cluster of local shops and restaurants. There's Red Wing Cafe, Judes Old Town, Drae's Lake Route, Paranormal Pie, and more. Bonus: You'll also find plus pop up beignet purveyors in the summer. Many of the owners of these shops also live nearby, just a few of the many friendly faces here. People walking on the sidewalks will say hello, and even stop to chat.
If you want a cozy, sweet life in Seattle among good folks and beautiful nature, this classic Rainier Beach home is a dream come true.
The Neighborhood: Rainier Beach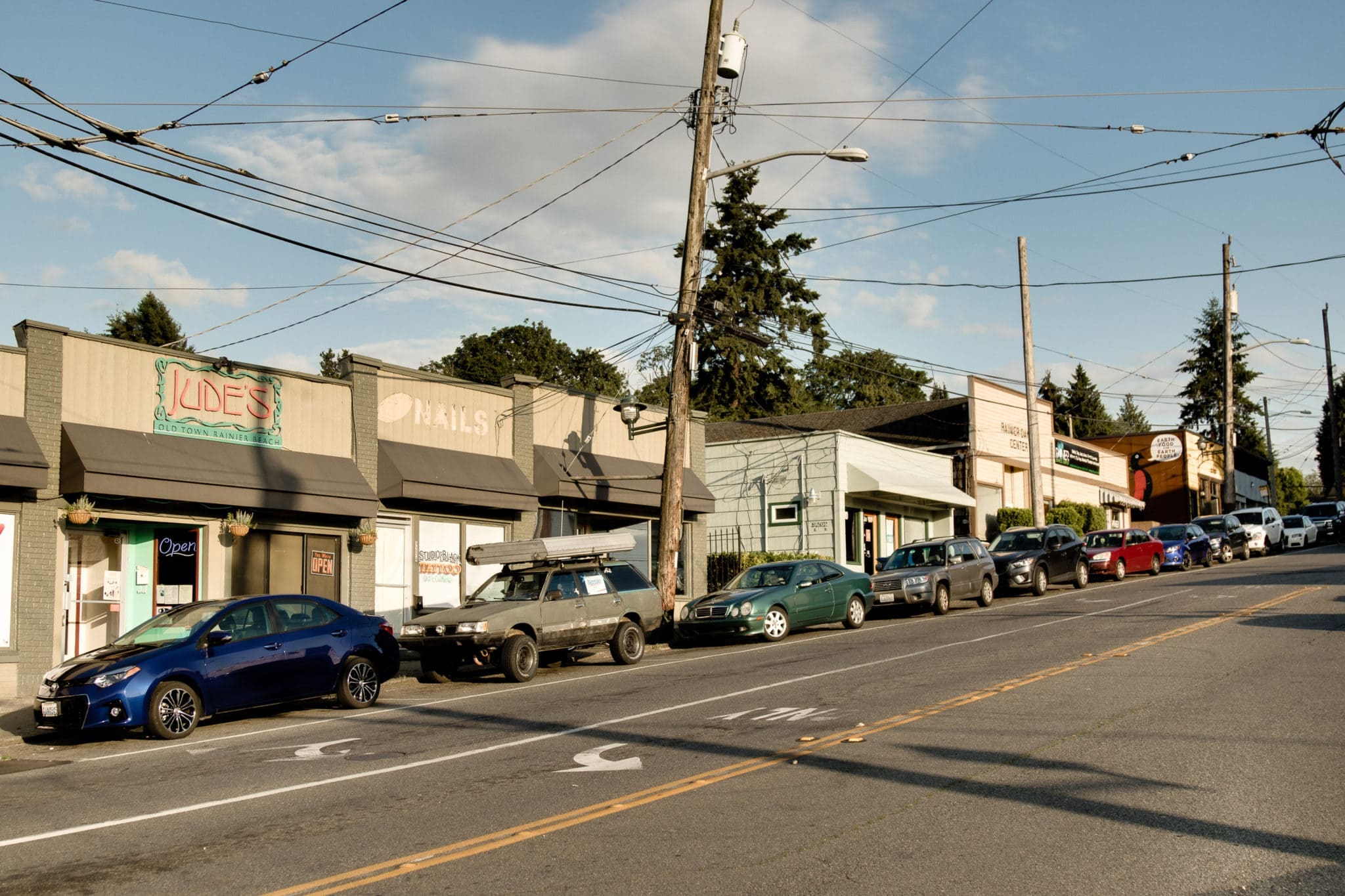 At the very southern tip of Seattle, Rainier Beach may seem like its own country to North Seattle dwellers. And indeed, south Seattle's diverse, friendly energy is very different and so delightful. (We should know. The Divas have lived in this neighborhood for years now.)
Lots of transit options keep the neighborhood connected to downtown and also to areas south of Seattle. That includes the Rainier Beach Light Rail station, which can zip you nearby south Seattle neighborhoods like Columbia City. Just down the road from the station, there is the amazing indoor pool and Rainier Beach Community Center and the Rainier Beach Library around the corner. Two major bike trails come within blocks of each other: The Chief Sealth Trail and Lake Washington Trail.
Speaking of the lake, we mentioned the amazing parks above, but also don't miss the Rainier Beach Farm and Wetlands, run by Seattle Tilth. Reach it through a path in Beer Sheva Park. The org hosts Community Dinners and fun camps for kids.
Explore more on our Seattle Neighborhood page for Rainier Beach.
Buying A Home in Seattle: A Crash Course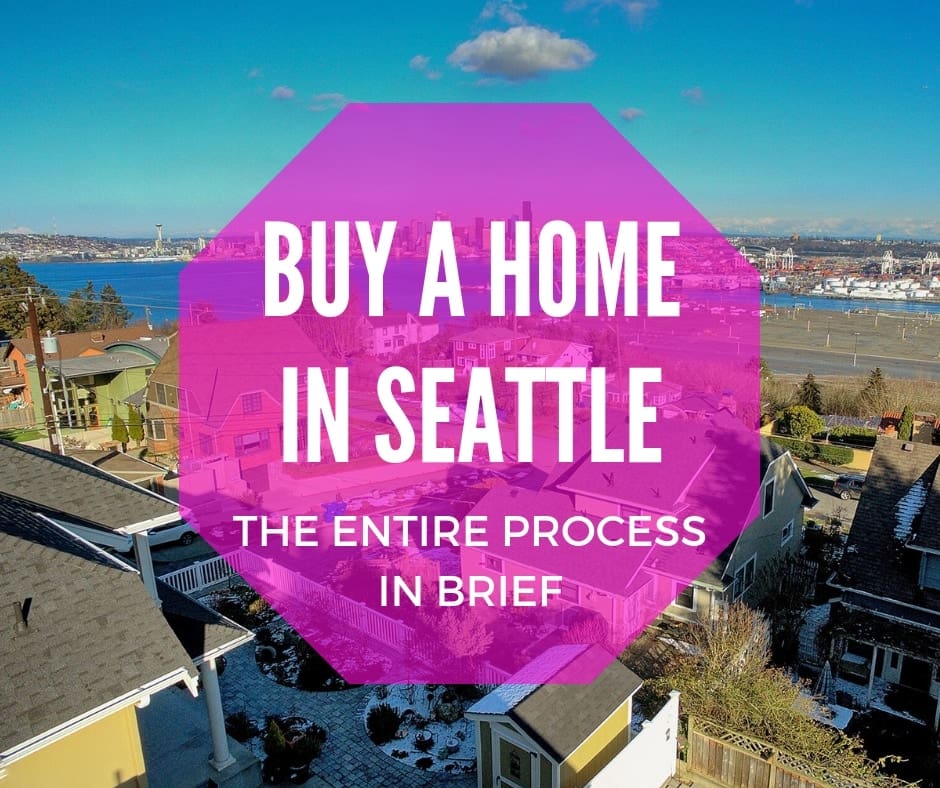 Seattle has a hot real estate market, even during lockdown measures. We're taking extra precautions to help folks safely buy a home in Seattle during Coronavirus. But beyond that, we have our Buyer's Page full of instructional content and videos for Home Buyers. We also have this long blog post that gives you a rundown of the home buying journey in full.
Whether you are first-time home-buyer, new to town, or buying up in Seattle Real Estate, our guide can keep you on track.
---
Take A Virtual Tour Of This Rainier Beach Home
Home Details Below 
Address: 9336 Waters Ave S

Price: $600,000

Bedrooms: 3

Bathrooms: 1.75

See more of this classic Rainier Beach Home through our virtual tours. We can't reproduce the pleasure of being in it and it's a gorgeous garden, but we can give you a hint of it. From the fantastic owner's suite to the amazing potential of the basement, to the lush garden and the great neighborhood beyond it, the classic charm of this home makes it truly a treasure.