Weathering these times would be perfect in a home-like this contemporary Capitol Hill townhome. Being home all day, every day has all of us rethinking what's important in a home. For instance: Plenty of space to live, work, and cook, in a home that is private but still centrally located.
For that total package, look no further than this Contemporary Capitol Hill Townhome. Let's take a five-point tour of this great Diva Dwelling, and see how its great layout and design help are perennially great, but especially when you are spending a lot of time at home.
Living Your Best Home-Life In This Contemporary Capitol Hill Townhome
We're not pessimists about the lockdown, but we are pragmatists. Even after the COVID lockdowns ease and end, things will be different. Office life as we know it may be over, as many companies make the leap to an increasingly remote workforce. More than ever, people want to know their spaces have an enduring appeal for them, especially as homes and offices.
We will be able to gather again, too, and we will NEED to as soon as it is advisable. Naturally, we will still want our homes to be welcoming to friends and fam, too. So let's take a five-point tour of this fab contemporary Capitol Hill townhome, and see why it's ideal for the present and future.
The Spacious Kitchen And Dining Space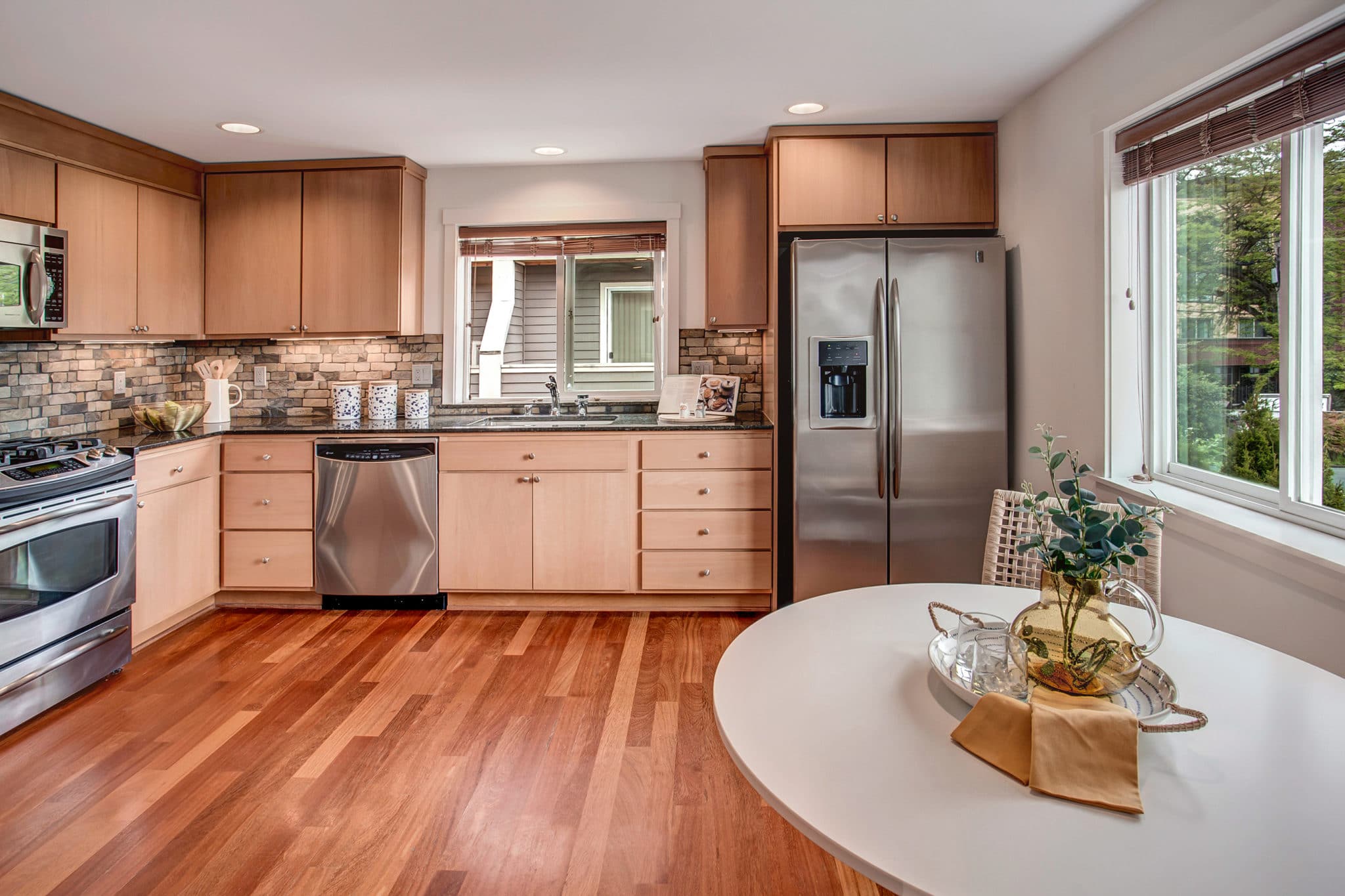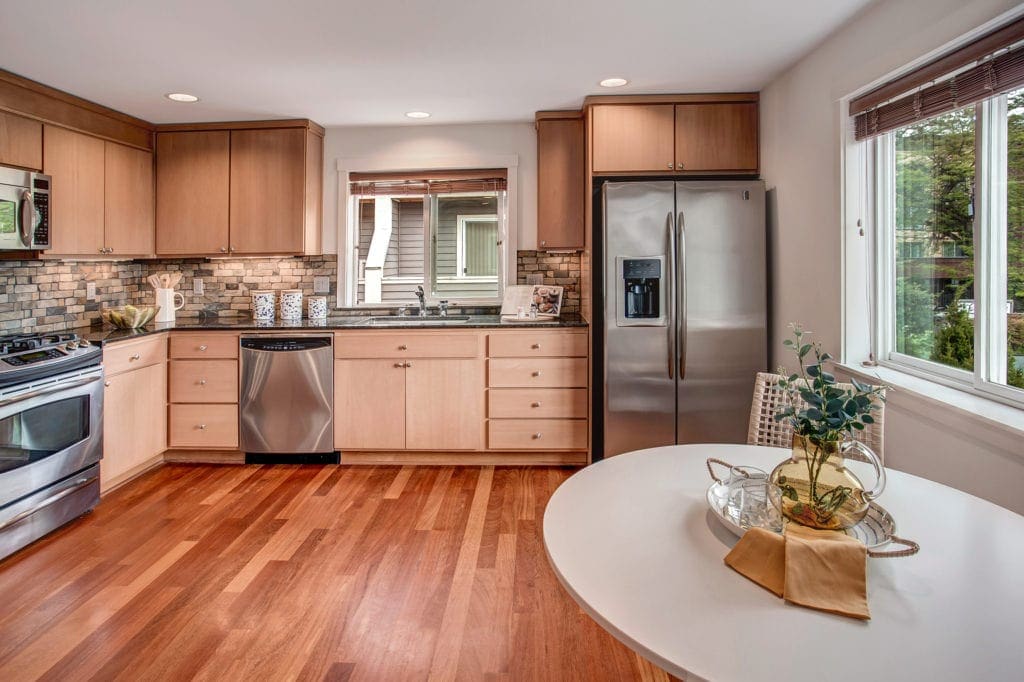 Let's start with the kitchen, where a lot of folks are honing their cooking and baking skills these days. We love how modern design gives you plenty of places to spread out. Whether you're getting that sourdough started, preparing a succulent surf-and-turf dinner, or just grabbing a midnight snack, you won't be short of counter space. Clean up is especially easy in this kitchen, thanks to a rather rare appliance: a built-in vacuum cleaner.
Speaking of appliances, everything you need is within arms reach and in tip-top shape. That goes for the pantry and cabinetry, too. You will not be short of storage for gadgets and supplies. The pantry alone can easily hold a week's worth of supplies, plus those essentials you always have on hand.
All The Bedrooms (And Home Office Space)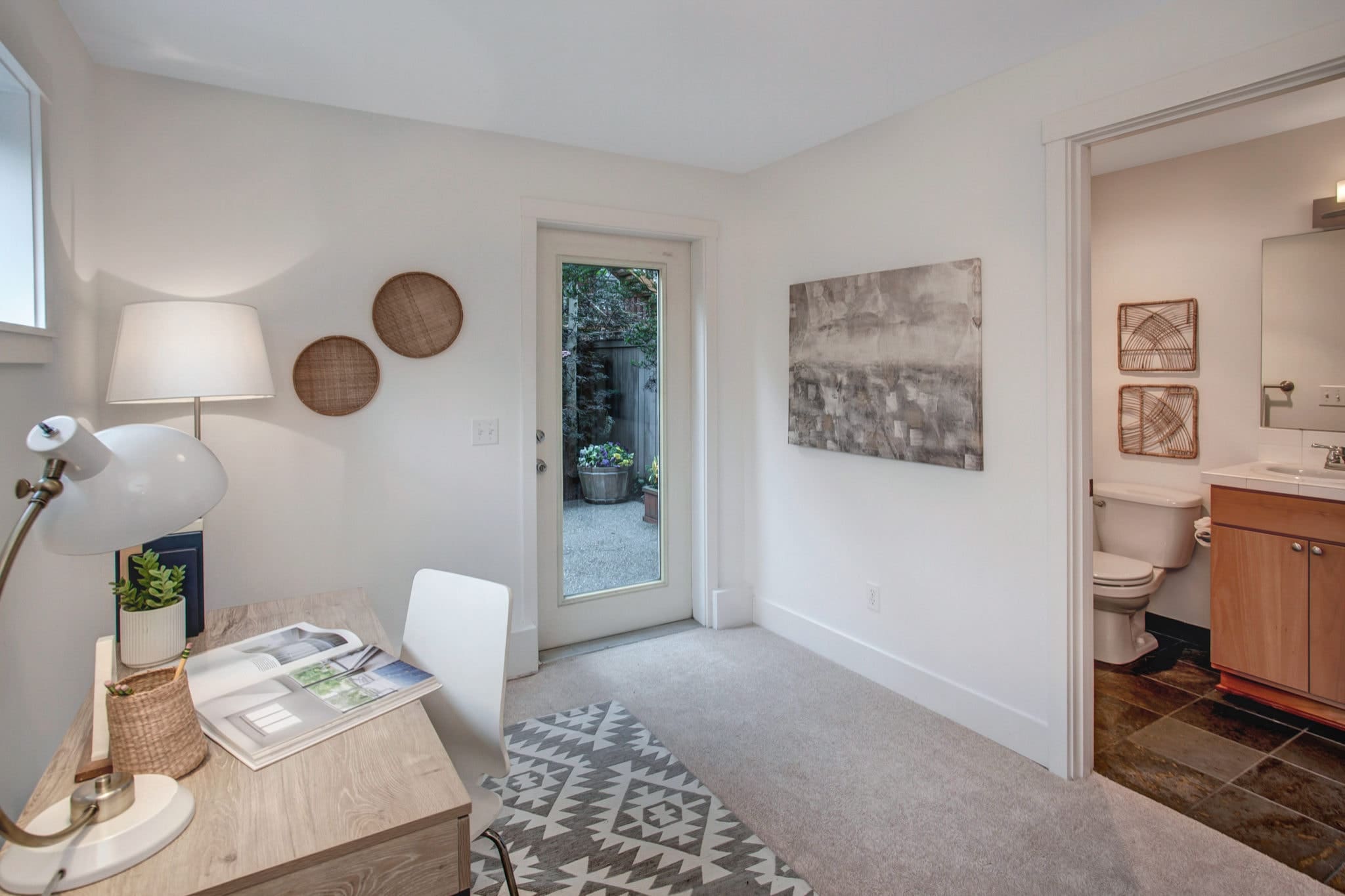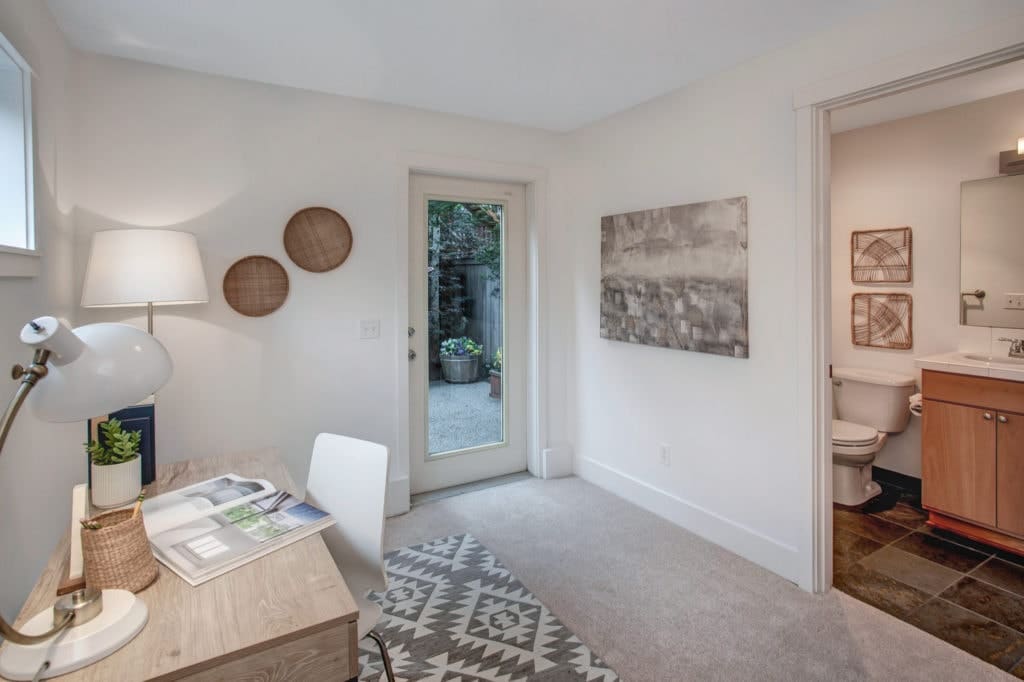 This contemporary Capitol Hill townhome has three large bedrooms. That kind of room to spread out is important for families, and also for folks who need a good home office these days. After all, we want our shared living areas to be just for that: sharing and living, not work, and meditative time.
Whether you want your workspace on the first floor for privacy or the top floor for the view, you're all set. Whether you are on Zoom calls or working on craft, design, or art projects at home, you have the spaces you need. Alternatively, if you are looking to have a roommate, the first-floor bedroom suite is the perfect setup for shared living. Meanwhile, you'll love the spacious owner's suite, with en suite bathroom, naturally.
A Fantastic View Capitol Hill (Still With Privacy)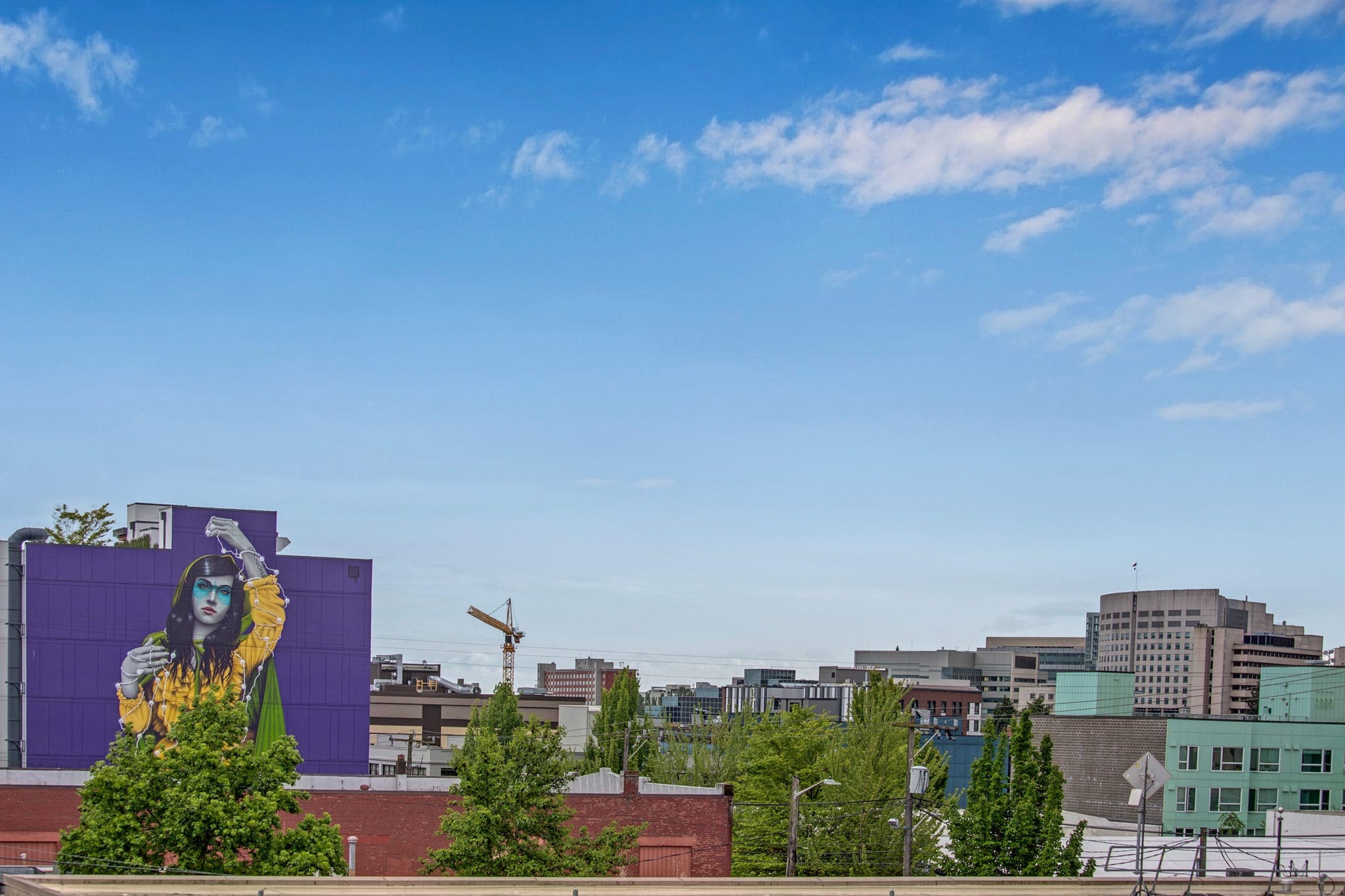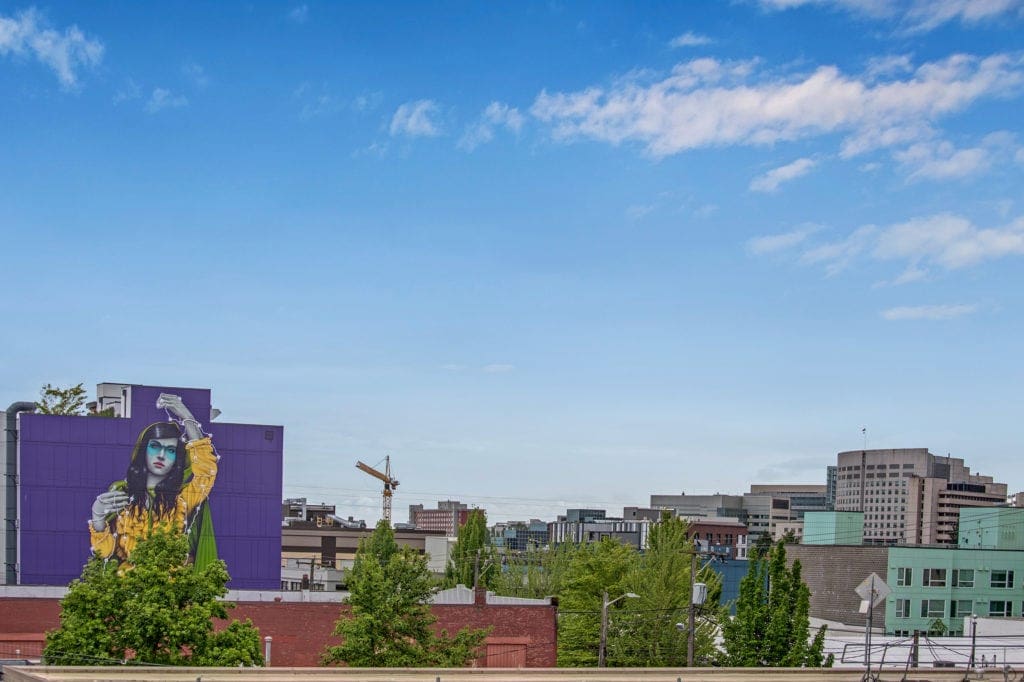 This contemporary Capitol Hill townhome is located on the back corner of this development. This gives it a sweeping view of Capitol Hill. And even though you get a great view, you aren't living in a fishbowl like some other homes in the neighborhood. Look out the third-floor windows and soak in the Seattle skyline and Capitol Hills' large murals. This is a great way to start or end the day and to reflect.
Bonus: You get tons of natural light in this home, which gives an added warmth to the chic exposed brick. This home is a delightful place to spend all day, inside, and out. Speaking of which…
A Capitol Hill Townhome With Great Outdoor Spaces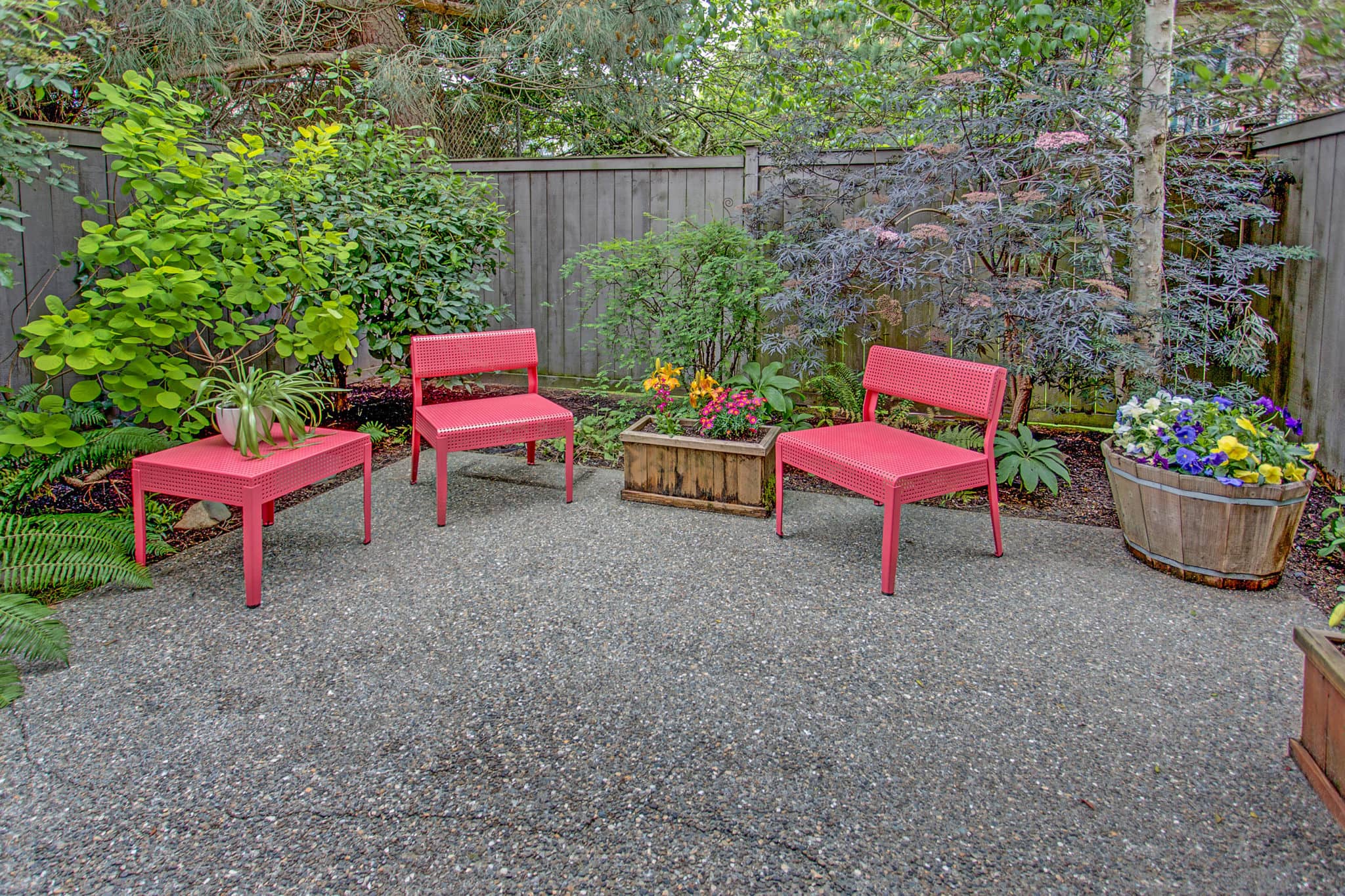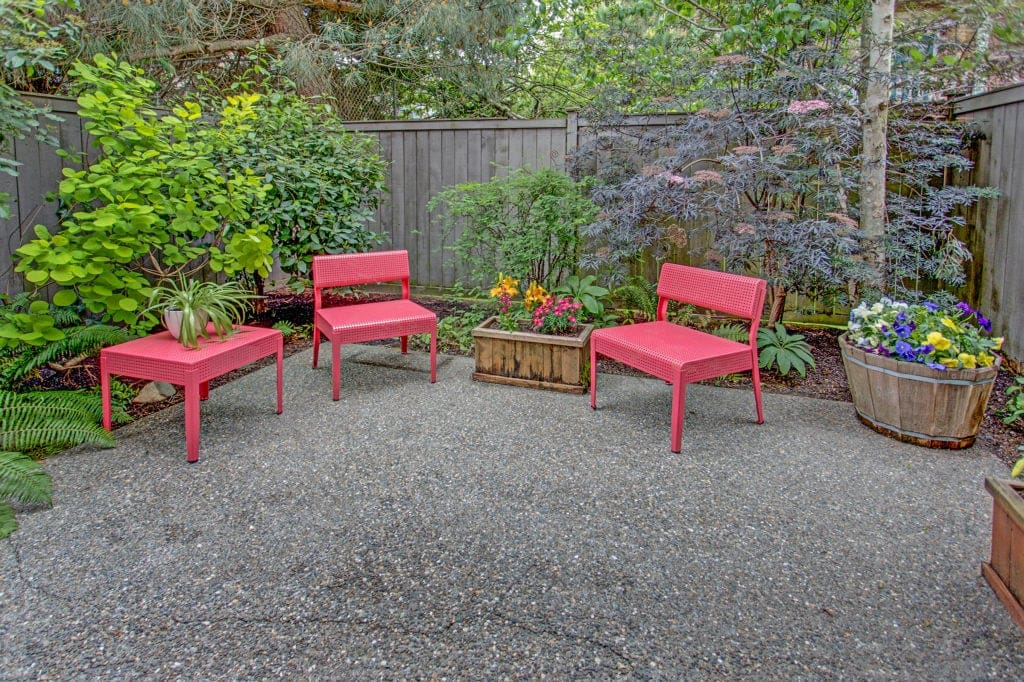 With much-needed density in Seattle housing comes fewer homes with outdoor spaces. Fortunately, this contemporary Capitol Hill townhome did not omit a private back patio. This little oasis has room to kick back with a friend, set a little potted garden, and give the furbabies a little outdoor time between walks and naps.
Of course, it's also another space where you can relax on your own, or enhance your chef repertoire. Lay in the sun with a good book, or get something on the grill. This place is as versatile (and low maintenance) as you want it to be.
Naturally, There's Capitol Hill Itself!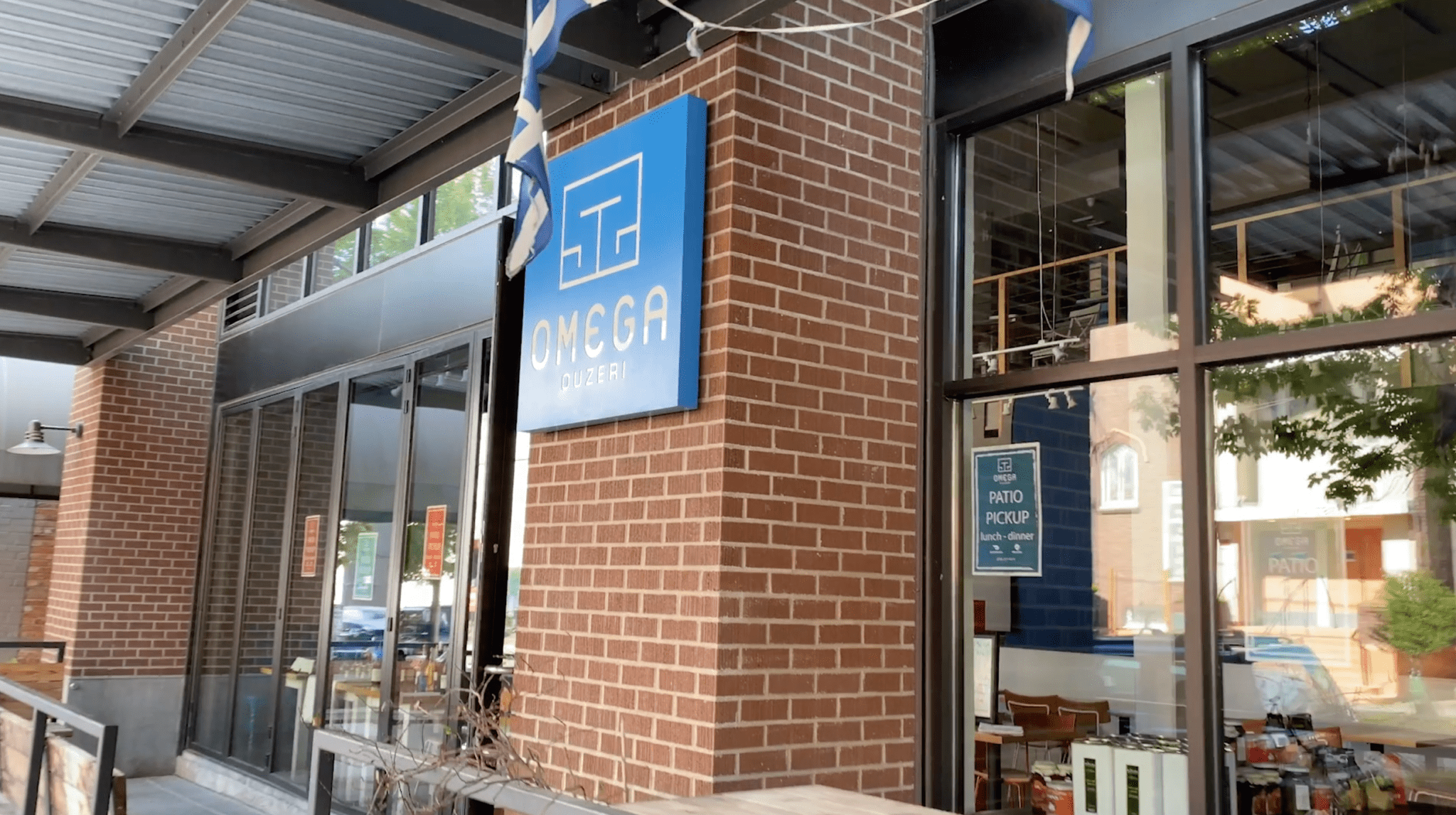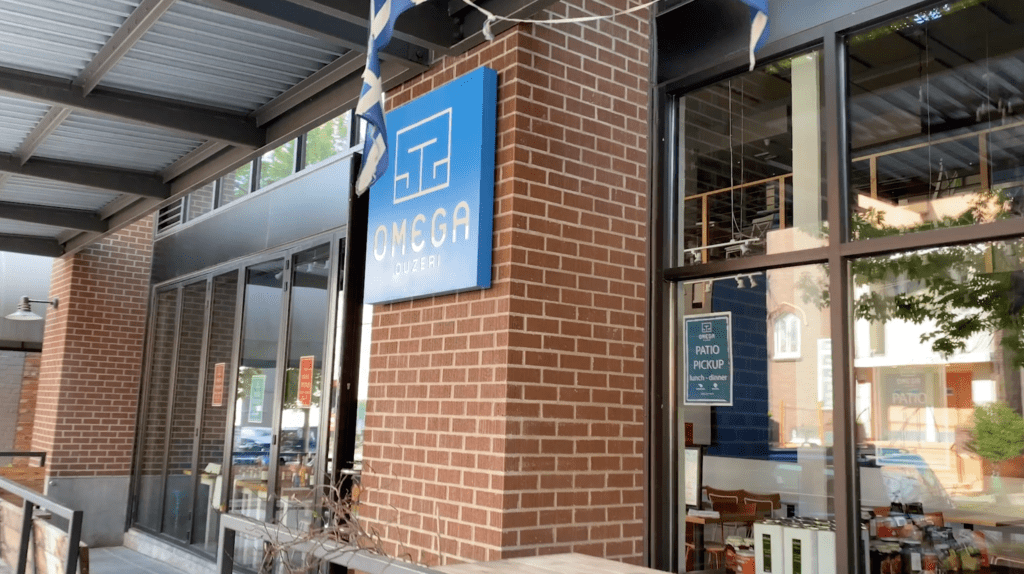 Capitol Hill may be sleepier than usual during the lockdown, but it's still one of the best places to get a great meal (or a cocktail to go now) and enjoy gorgeous green spaces, right in the heart of Seattle. The current owners love that it is a short walk to Cal Anderson Park and Volunteer Park. (Dogs love it, too!) But when you're out for a clearer purpose than just sunshine, nearly everything you would want is within walking distance.
There are five grocery stores and the weekend Farmer's Market. And if you want food and drink to go, we have some recommendations. This Capitol Hill townhome is within a block of Spinasse, Artusi, Omega Ouzeri, and (a Team Diva favorite) Porchlight Coffee.
Bonus: We know that parking in this neighborhood can be a nightmare, but this Capitol Hill townhome has a full garage. Problem solved. You won't need to drive much on the daily, but if you like to stay active outside the city, your car and your gear is secure and at the ready.
---
The Neighborhood: Capitol Hill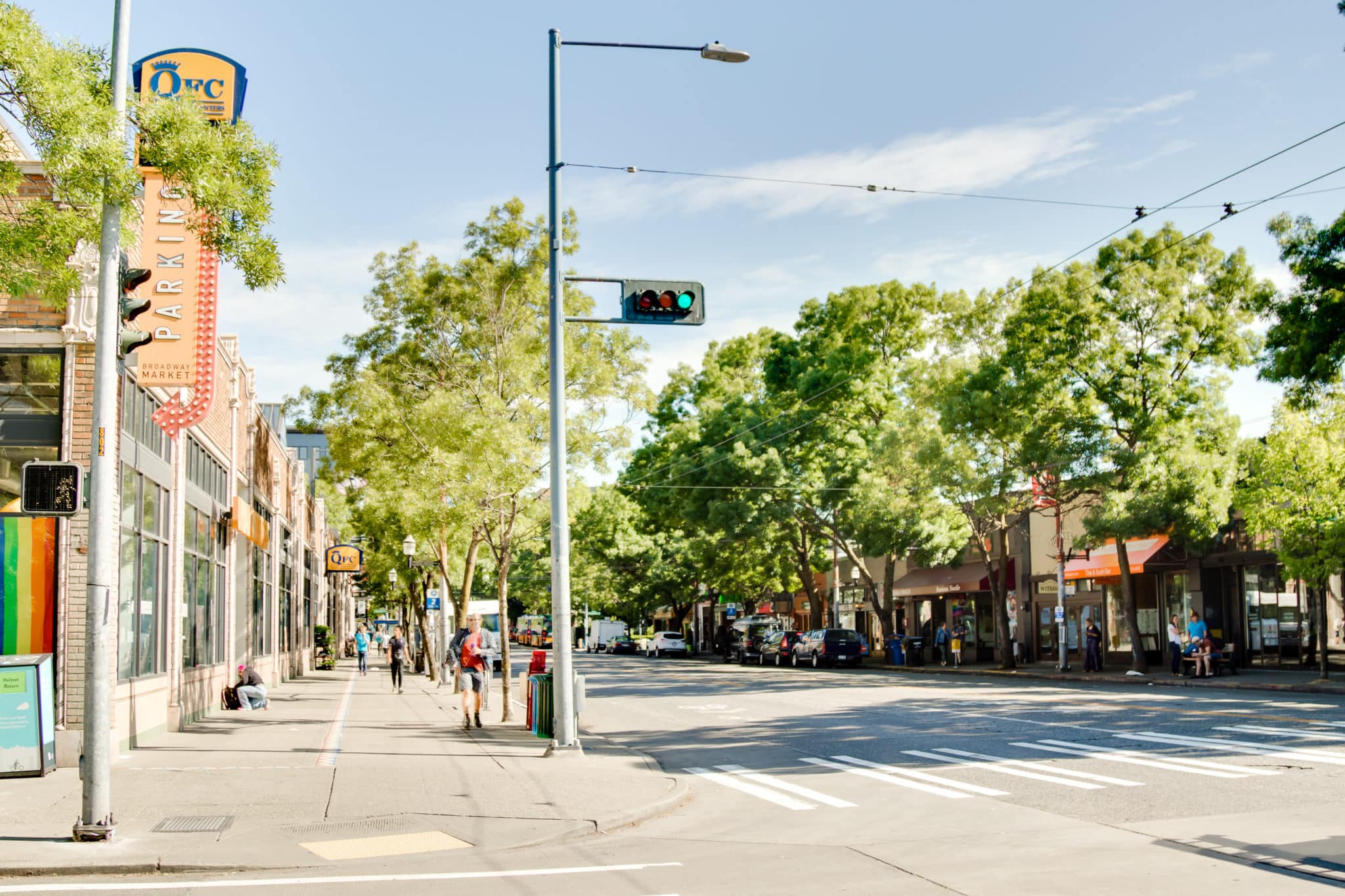 Capitol Hill has changed and grown so much over the years and will continue to change. It's one of Seattle's Arts Districts for a reason: tons of venues, galleries, creative spaces, etc. It's the gayborhood and a major center for nightlife. Though the bars may be covered with inspiring murals, for now, it's still one of the easiest places in Seattle to get great coffee, fine dining, and cocktails (!) to go.
We mentioned the two major parks above, but Capitol Hill abounds with other green spaces. It's rich with history, hidden architectural treasures, and other oddities that make it the ideal neighborhood for urban exploration. We can't wait for it to come back to full vibrancy, but in the meantime, it maintains its artistic, urban spirit. And you can bet, when restrictions are eased, it will be VERY lively again.
Explore more on our Seattle Neighborhood page for Capitol Hill.
---
Dive In On The Details Of Buying A Townhome In Seattle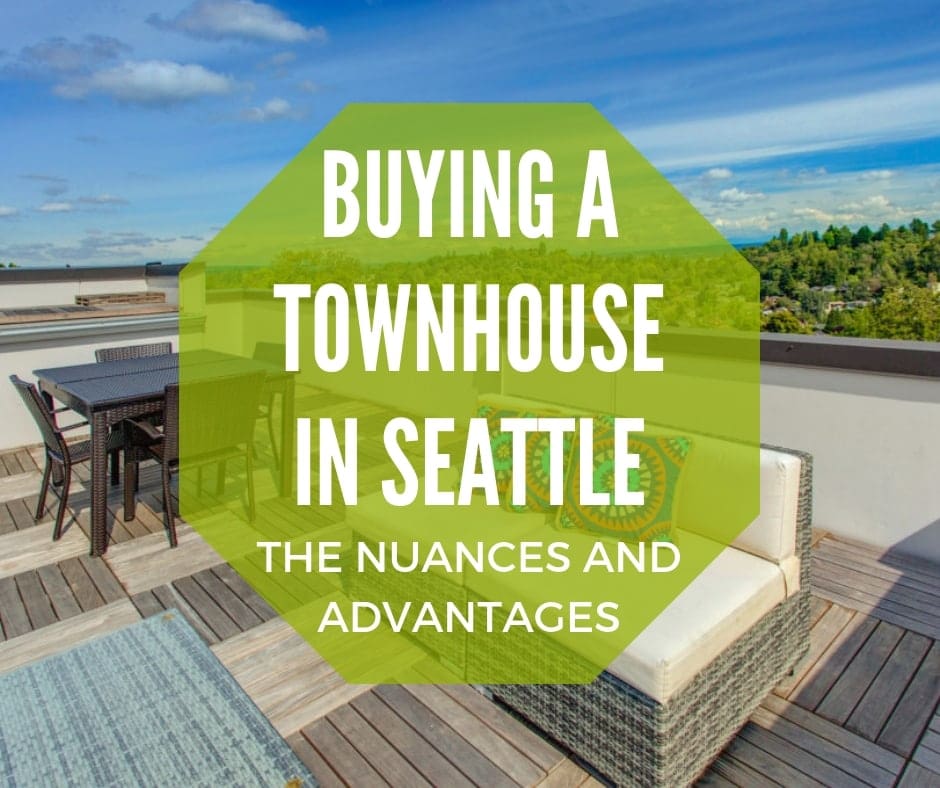 We've written a blog specific to those buying a townhome in Seattle. From a process standpoint, it's is no different than buying a Single Family Home. There are some key differences, specifically in the joint maintenance documents found in your title report. In the link after the jump is a comprehensive blog that will get you ready to master the process of being a confident, knowledgeable home buyer. Our Seattle Home Buying page will let you get even more details about the home buying process as a whole.
---
Take A Virtual Tour Of This Contemporary Capitol Hill Townhome
 Address: 1619 14th Ave #A
Square Footage: 1,660
Bedrooms: 3
Bathrooms: 2.5
Offering Price: $870,000
Take a virtual tour above, and then get in touch with us to get an in-person tour of this Contemporary Capitol Hill Townhome. You'll see for yourself how home-life here would be sweet, from the fab kitchen to its versatile rooms an outdoor spaces, and great views and immediate access to Capitol Hill in the heart of Seattle.