Black Lives Matter. It is pretty freaking simple and for some reason, the LGBTQ community and their white suburban allies forget that we owe an immense debt to the black trans activists from Stonewall. Without them, there would be no Pride.
Team Diva stands with the protestors who are fighting for justice in the BIPOC community over the global pandemic, soaring unemployment, and anger about other recent killings, especially George Floyd, Breonna Taylor, and Ahmaud Arbery. We've seen widespread civil disobedience over the last week. This time it is clear that people of all walks have officially HAD IT with police violence and the inequity inflicted on the Black/Brown Community.
George Floyd. Philando Castile. Breona Taylor. Tamir Rice. Eric Garner. Michael Brown. Botham Jean. The names keep coming, the lives lost as precious as any other. Each time, the victim is slandered, while the killer officer almost always eludes indictment, let alone a conviction.
In this blog, we offer reminders that riots, protests, and other forms of civil disobedience lead to change. And we are going to explain how YOU (especially if you are a white person) need to be helping right now!
---

Civil Disobedience Works
Did you know that there was five straight days of civil disobedience, protests, and rioting after Martin Luther King, Jr. died? At the end of the five days, the country passed the Civil Rights Act of 1968, which included the Fair Housing Act (FHA).
"A Riot Is The Language Of The Unheard" – Martin Luther King, Jr.
Though less deadly than the Long Hot Summer of 1967, the King Assassination Riots were the most profound and sustained civil unrest the United States had seen in the 20th century. They forced President Johnson to use his political capital to guarantee more rights. The pressures of civil disobedience worked.
A lot of casual racists love to compare today's black activists with a whitewashed vision of Martin Luther King Jr. It's so bad now that you'll see scores of ignorant white folks tweeting at MLK Jr's own children, opining what he would and would not support.
If you see folks doing this, take the time to shut them down. Do not let them steal energy from black people right now through tone policing and respectability politics. They shouldn't have to deal with that.

Don't look away. Listen. Act.
---

The First LGBTQ Pride in New York City Was A Riot
And there was looting!
Today is the first day of Pride Month, which itself commemorates a multi-day riot against police brutality. Marsha P. Johnson, a black transgender woman, is credited with throwing the first brick and kicking it all off. The push for LGTBQ equality started with direct action against police violence and the criminalization of queerness.
And yet, some comfy queer folks are dismissing protests when they turn violent. Frankly, it's embarrassing, but it's not unexpected. Racism exists in the LGBTQ community, too, and newfound rights leave some queer folks feeling like they have more to lose. So they choose to look the other way now.
Don't look away.

Anyone condemning civil disobedience now is carrying water for racists. They do so despite the demonstrated power of protest, civil disobedience AND, YES, even what people are calling riots.
---

There Are So Many Ways To Take Action And Get Involved
Not everyone can participate in marches and protests, nor should they. We're still in a pandemic, after all, so people with existing health concerns should be especially wary.
But civil disobedience and protest isn't just about marching. For every protester in the street, we need dozens more making calls, working on policy, offering material support and donating time and resources to those on the front lines.
---
Call Your Representatives
The way that self-proclaimed progressive mayors have responded to civil disobedience in the last week is appalling. They have shut down questions about police misconduct and instituted curfews with little notice or reasoning. These are the actions of police states, not democratic societies.
Seattle's own Mayor Jenny Durkan is a former prosecutor who continues to resist police accountability. She announced Saturday's curfew minutes before it went into effect and simultaneously shut down transit, right as police were escalating a confrontation with protesters in downtown Seattle. This only added to the chaos, which the SPD helped initiate through aggressive tactics—like teargassing a nine-year old girl unprovoked as she walked home near the rally.
Now is the time to call council members, the police chief and the mayor to demand answers.
Mayor Jenny Durkan
206-684-4000
jenny.durkan@seattle.gov
SPD Police Chief Carmen Best
206-684-5577
Seattle City Council:
Lisa Herbold: 206-684-8801
Tammy Morales: 206-684:8802
Kshama Sawant: 206-684-8803
Alex Pedersen: 206-684-8804
Debora Juarez: 206-684-8805
Dan Strauss: 206-684-8806
Andrew Lewis: 206-684-8807
Teresa Mosqueda: 206-684-8808
Lorena Gonzalez: 206-684-8809
---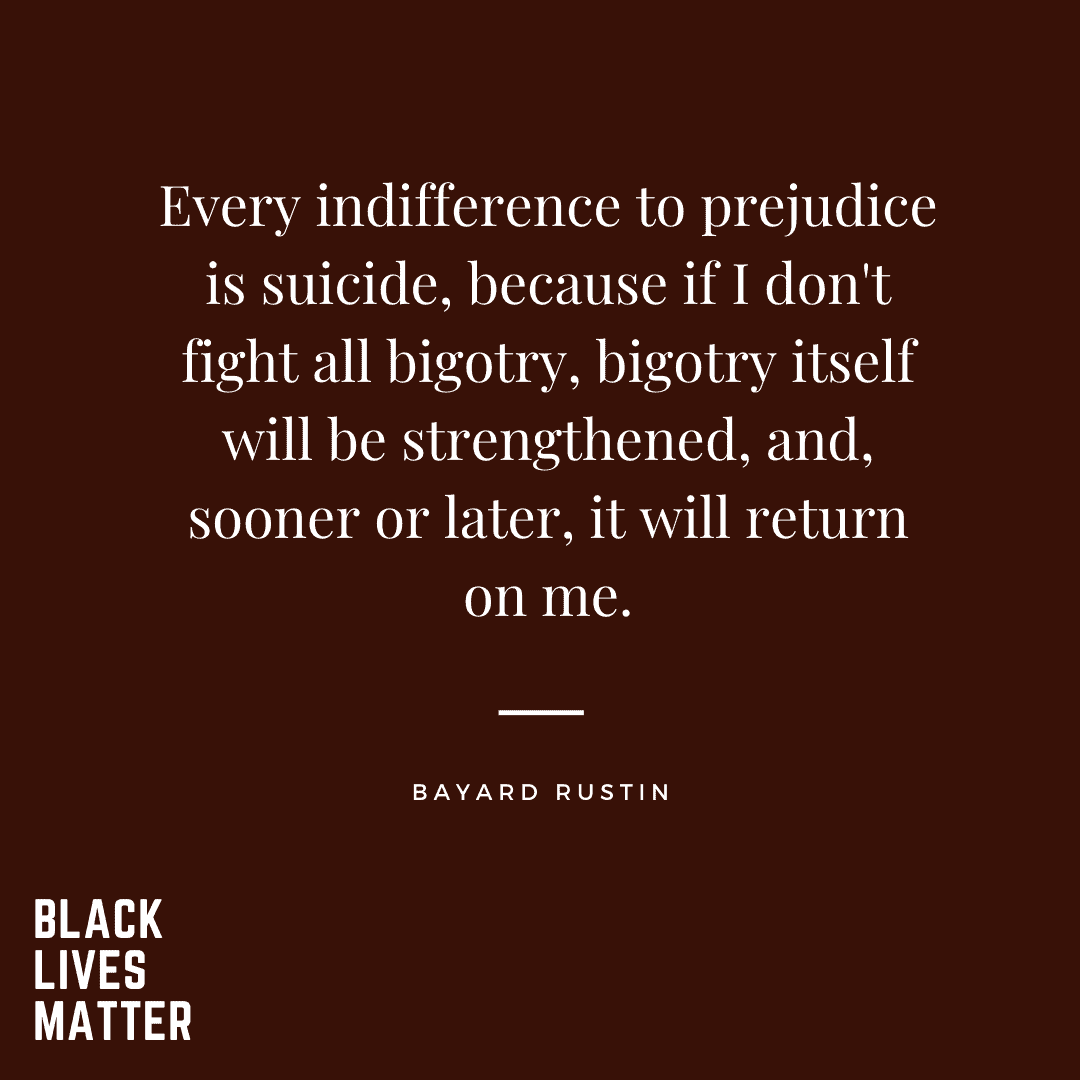 Support Grassroots Reform Campaigns
A few years ago, the idea of police abolition was considered a fringe concept. It's still far from mainstream, but the campaign to defund and demilitarize police forces has gained enormous momentum. Campaign Zero is a leading voice against police brutality, an offshoot of Black Lives Matter.
Minor reforms in recent years have proved to be insufficient to deal with police violence. Get educated about the problems and the proposed solutions on the site, and donate.
As communities look to end racist, authoritarian approaches like broken windows policing, they need community alternatives. Reclaim The Block was established for such purposes in Minneapolis long before George Floyd was murdered there. Now, the org is offering visionary plans for rebuilding communities and restructuring a clearly poisonous policing culture. Learn more about their plans and donate on their EveryAction page.
Another Minnesota-based org, the Freedom Fund helps cover bail for protesters swept up standing against police brutality. The fund supports bail and immigration bonds for racially targeted communities, but their work is especially critical during this time. Jails are being stuffed with innocent, righteous folks during a pandemic. Help the fund and their allies get these people out safely. Donate online.
We'll have some more links at the bottom, but first, on the subject of protest:
The abuse of cash bail to hold people accused of petty crimes is a national problem. Many arrests never result in formal charges, but lives can be overturned because an accused person can't afford a few hundred dollars bail. Naturally, this means that the poorest, most vulnerable folks face the worst consequences.
The whole system needs to be dismantled, but in the meantime, we can help mitigate its abuses. The Bail Project is a national fund that covers petty bail costs, so accused people at least don't see their lives fall apart as they fight often spurious charges.
The Minnesota Freedom Fund we mentioned above is a smaller, localized version of this. Locally, we recommend giving to the Black Lives Matter Seattle Freedom Fund. Other major cities have similar funds, so if you want to support local efforts, check out this Google Doc.
---

Support Black-Owned Businesses, Orgs and Authors
A lot of small businesses are suffering, and it is clear that minority-owned ones have faced steeper challenges in getting temporary relief. More than ever, we need to support black-owned businesses, as part of the brighter future we are fighting for now.
The CD Forum is one of Seattle's most vibrant, vital arts organizations. It nurtures artists of color and helps produce their works. We've sung the Forum's praises before, especially in regards to the work of artist Dani Tirrell. The future of performance spaces is uncertain because of COVID-19, but we know that the artists supported by the CD Forum will be leaders in the years to come. Donate here.
The Oula Company is a Seattle-based clothier with a mission. It pushes back on the waste of fast fashion with ethical textile sourcing, and its garments are responsibly made in the USA. The colorful prints are bold and beautiful, too. Shop online.
Trichome was already in the business of cannabis advocacy before opening its boutique in Chinatown years ago. In addition to hip paraphernalia, the boutique also carries streetwear and accessories. Shop online.
This new cafe opened just a month before the COVID-lockdown. They are committed to the preservation of their building and neighborhood, and also serving healthy foods. Their eco-conscious menu includes fresh pressed juice lattes, smoothies, espresso and teas, and fresh baked goodies. Check them out online.
Owner Donna Moodie has a namesake margarita that you can now take to-go in a cute jar. (This goes for all their great cocktails.) The food is fantastic, too. There's a reason this airy bistro is so beloved. Order dinner in advance, Wednesday through Sunday, for pick-up from 5pm to 8pm. See the menu online and order via email.
Okazu Pan is a favorite quick comfort food in Japan: a fried bread stuffed with a savory filling. (Most commonly, curried beef.) Chef Harold Fields spent years perfecting his recipe, here and in Japan. His much-in-demand Okazu Pan can be ordered directly from Umami Kushi now (1-day advance notice), with pick-up available in Rainier Beach Monday-Saturday, 10am to 1pm. Order online.
Chef Daisley Gordon just reopened Cafe Campagne for takeout. The fab French restaurant is a Pike Place Market institution, especially on Bastille Day. This year, we'll likely have to toast the occasion at home, but Cafe Campagne can still provide the food for you and yours. See the menu online.
Seattle-based activist and writer Ijeoma Oluo's So You Want To Talk About Race received rave reviews. Salon counts it as required reading, calling it, "Generous and empathetic, yet usefully blunt . . . it's for anyone who wants to be smarter and more empathetic about matters of race and engage in more productive anti-racist action." Get it online.
Seattle-based artist Natasha Marin has been both provocateur and healer through a variety of projects. In assembling the stories that compose Black Imagination, she performs both roles. This collection of individual visions and testimonies of the black experience offers happiness and safety, rituals and healing, a world of joy divorced from the white gaze. It's a testament to resilience now, and the seeds for better futures that immediate actions may nurture. Get it online.
---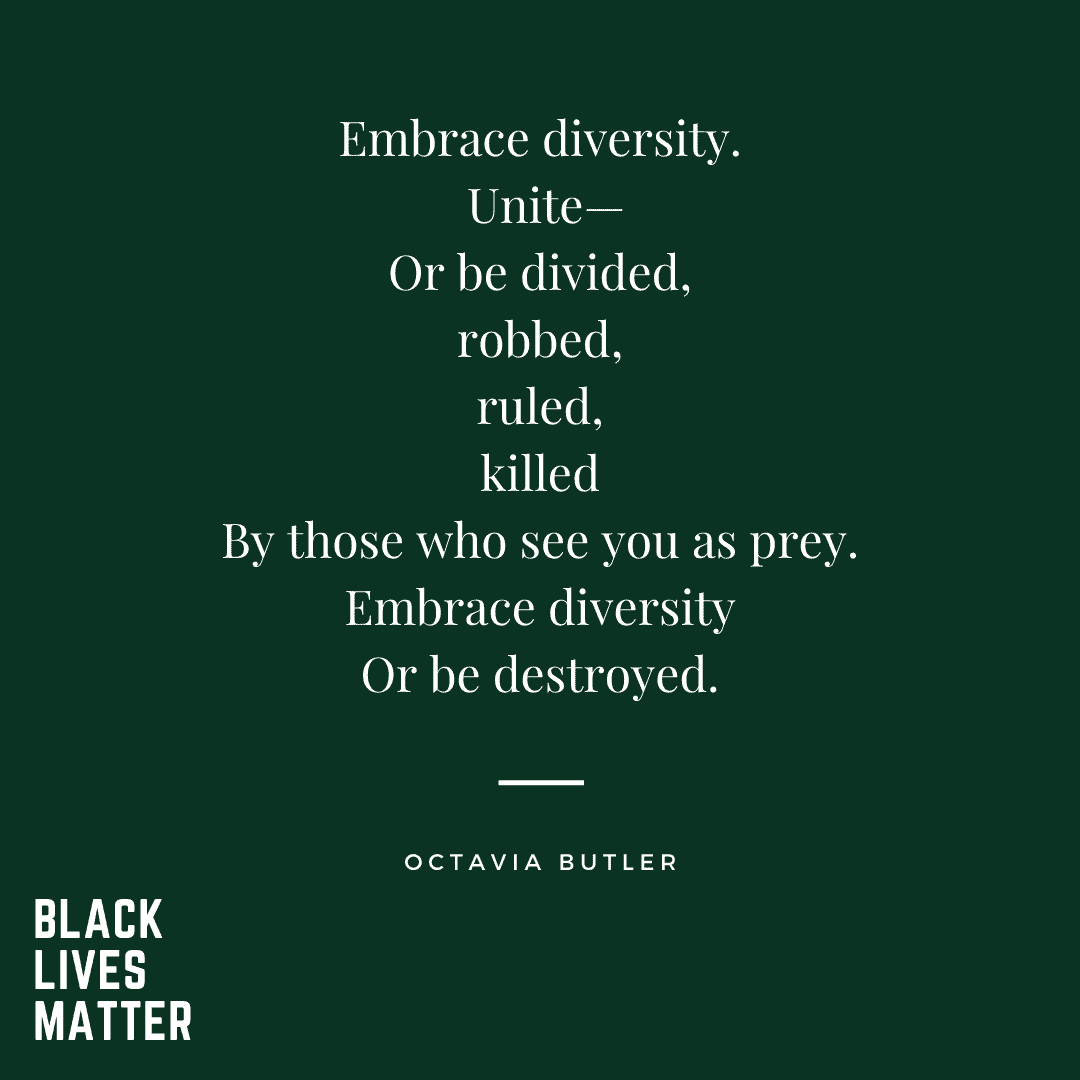 If You Go To A Demonstration As A White Ally…
Naturally, there are guidelines that apply to everyone: Try to maintain social distancing as best you can, come with snacks and water, and make sure your phone is charged. But for white allies, here are additional things to consider when you go to a protest or rally.
If you record events at a protest, focus on speakers and the police.
White supremacists and law enforcement will use social media recordings at events to target protesters. Do not help create records of the presence of black protesters just because it makes a good social media post. If you capture vandalism in action and there are people of color in frame, blur their faces before posting. They can and will be targeted.
Do not let people of color be isolated.
We have seen this happen firsthand at protests: People of color will be singled out in mostly white crowds for harassment. It can come from police and other instigators. Check in, be aware of your surroundings, and don't let people of color be isolated in the crowd by bad actors.
---
Read More About Defunding And Policing The Police
A bevy of recent articles have suddenly brought defunding the police into the mainstream public discourse. If you want to know what the buzz is about, check out this article in The Nation and the interview above on Democracy Now!
Militarized police forces have become a huge part of city budgets, but that isn't the only cost. Clearly, there is a human cost and a sense of diminished freedom, too. You cannot put a price on the human toll of the police state we find ourselves in.
Another major factor in all of this is the matter of Qualified Immunity, a doctrine that constantly shields police from consequences even when they are incontrovertibly guilty of everything from extortion and blackmail to assault and murder. Weeks before George Floyd's murder, Reuters released a detailed report about Qualified Immunity. Read the special report here.
This doctrine may be reconsidered by the SCOTUS. Meanwhile, Justin Amash (a conservative Independent US Rep for Michigan) just put forth a bill to curtail Qualified Immunity. Make sure you know where your elected officials stand on this issue. It's crucial to demanding real justice and accountability for police brutality.