You Want to Buy a Home In Seattle? Or are you just home BUYING curious?

Regardless, we are ready to help you buy a home in Seattle now…or in a couple of years when you are ready. Buckle up, because this will be a long read.
One of the components that we discuss with our Seattle Home buyers is that it goes beyond just finding good properties. We want you to know how to buy a house in Seattle, and be as educated in the process as a top producing real estate professional. It is not easy, but with the right knowledge you will win at this process where others falter. For some inspiration, check out Roy's journey from renter to homeowner. It will give you the feels. I promise!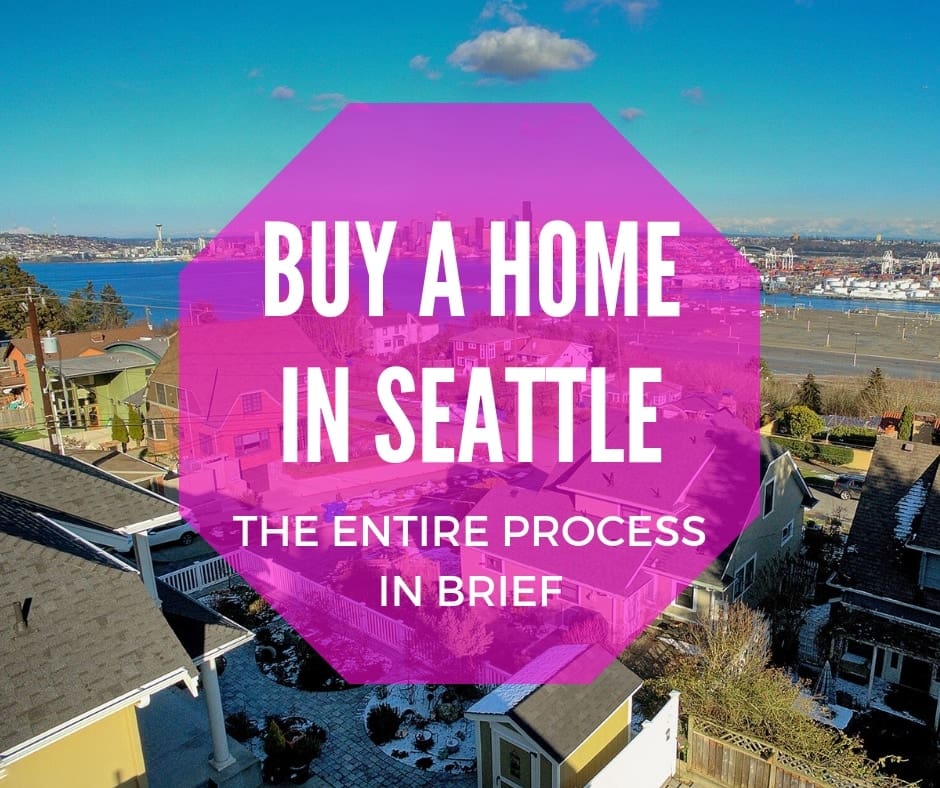 Steps For Buying a Home in Seattle
Find Your Guide: Find an agent that is super savvy and will be your ultimate navigator.
Choose Your Priorities: Size, Condition, Or Location?
Home Buyer Intake Process: Schedule a sit-down meeting with you and your real estate team to dive into what you want in a home.
Financing: Get your financial house in order.
Big Search: The big home search in Seattle
Making an Offer: Know what you need and how to prepare yourself to make an offer.
You Are In Contract: You've signed on the dotted line. Now… the hard work really starts.
Inspecting Your Home: What to look for, how to hire an inspector, and how to respond to the inspection.
Reviewing The Title Report: The title report is often the most overlooked portion of the buyer's review.
Reviewing the HOA/Resale Certificate (for Condos): …Also an overlooked portion of the buyer's review process.
Appraisal Process: Most homes are purchased with a home loan. The appraisal determines final value by your lender for your home.
Final Loan Approval: All kinds of things can come up during the final loan approval process, so be prepared.
Final Two Weeks of the Process: Walkthrough, inspection resolution, and (for god sake) do not make a huge purchase on a credit card.
Signing Your Final Homeowner Documents: You made it!
Closing Day: You get the keys and access to your home.
Below is the standard process of buying a home. The inventory can fluctuate widely in portions of Seattle. Hence you need to be prepared to be in a multiple offer if your location becomes your top priority. Read through the process below here first. And then jump over to our Seattle Multiple Offer Home Buying Guide and get yourself educated.
What Type of Seattle Home Buyer Are You?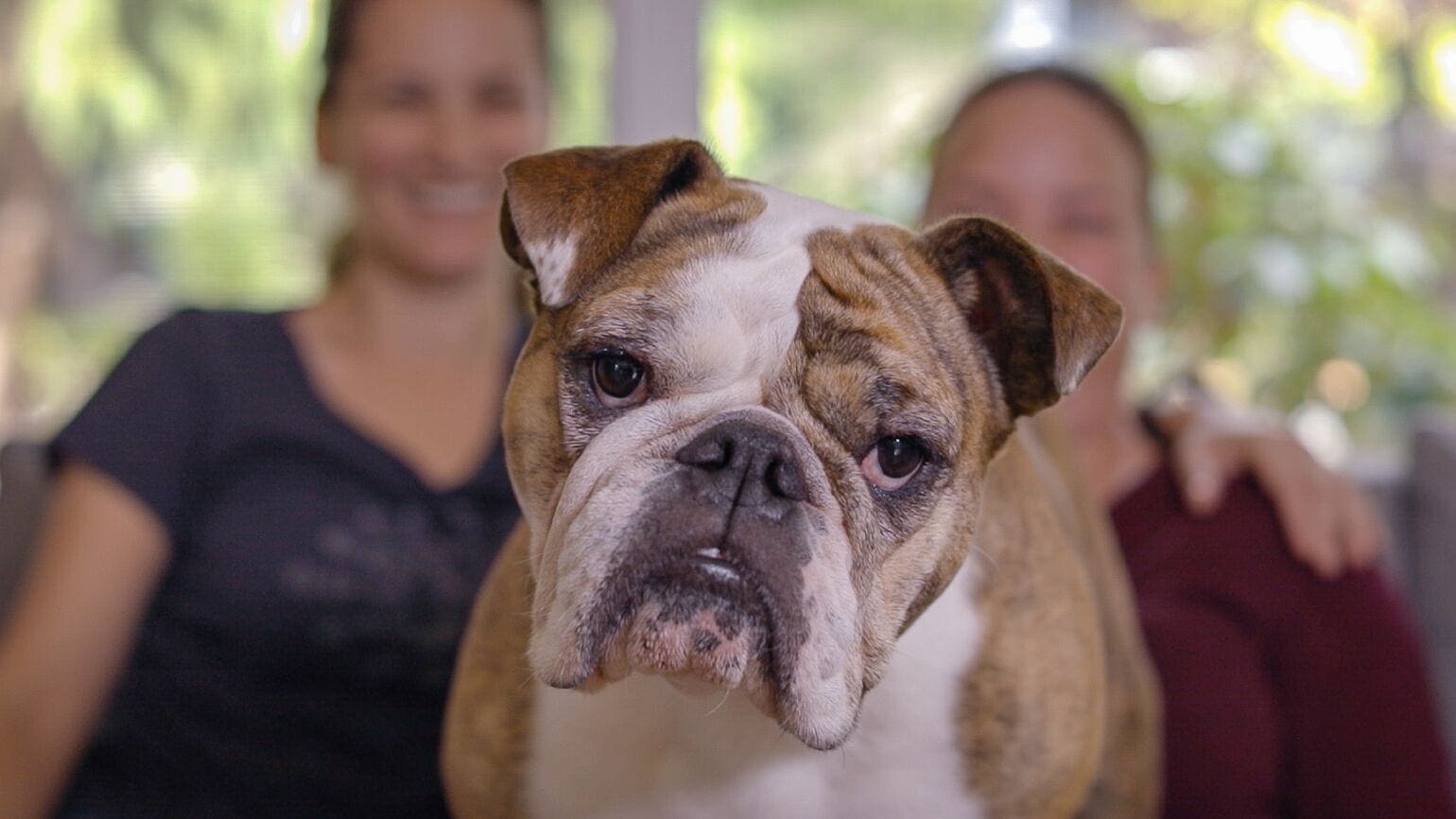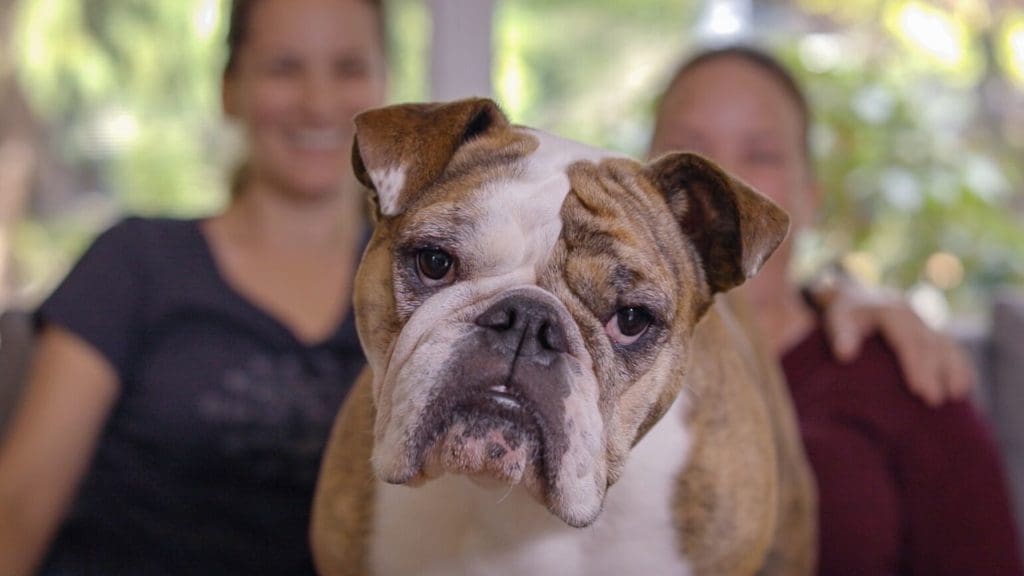 Seattle has a lot of diverse housing stock. Condos, Craftsmans, Green Built New Construction, Mid-Century Homes, Townhouses, etc… There is a lot of variety in the type of homes you can find and own. Type of home that you want to buy depends on what type of Seattle Home Buyer you are personally. For instance, a First Time Home Buyer is totally different than an Investor. And an Investor and a First Time Home Buyer might both want to buy a condo, but with very different needs. You get the picture.
Below is a quick round-up of our various Seattle Home Buying Guides.
I am a First Time Seattle Home Buyer
We were all first time Seattle home buyers at one time or another. Being a First Time Home Buyer is one of the most exciting phases in your life. You are full on adulting and becoming a bigger and better human being. Below is a quick snippet of a few tips for the first time home buyer.
Below is an EXTENSIVE guide to take away those First Time Seattle Home Buyer jitters. We got you!
I am a Condo Seattle Home Buyer
Buying a condo in Seattle is one of the best ways to live in one of the central urban neighborhood in Seattle. Condos are also perfect for those who need less yard space and want to be in a community environment.
I am a Co-Op Seattle Home Buyer
Co-ops are like condos… just different. Actually, drastically different. The only way they are the same is that a co-op is also in a building with other owners. Co-ops are the best route to take if you want to live in one of Seattle's few vintage buildings. Team Diva loves co-ops.
Divaland Home Buyer's Guide: Co-Ops, Condos, What's The Difference?
I am an "Investor" Seattle Home Buyer
Investing in Seattle real estate is not for the faint of heart. Plus side: You will see huge appreciation over the years. The downside Seattle is adopting a lot of renter-friendly policies that will limit the rental income potential of a home. Our Seattle Investor Guide below will help you navigate how to evaluate a good investment home in Seattle.
Investing In Seattle: Team Diva's Tips for the First-Time Real Estate Investor
I am a Buy-Up aka "Buying My Next Home in Seattle" Home Buyer
Buy Up Buyers and People Trying to Buy Their Next Home in Seattle can find the move quite tricky. Everyone's situation is slightly different. Team Diva has managed to help several of our closest friends, clients, and Diva Dwellers through the process of buying their next home.
Moving Up: How to Buy Another House While Owning a Home in Seattle
I am a New Construction Seattle Home Buyer
First thing first. Lots of new construction buyers are under the assumption that the city "inspects" your house before you move in. Hence, you do not need to do your own due diligence. There are a lot of nuances to buying a new construction home in Seattle that you need to be aware of before committing. 
PLEASE read through the new construction guide below and the larger process below.
Seattle Home Buying: Winning a Multiple Offer in a Hot Market
---
Now that we have touched on the "What," it's time for the How.
Let's Jump into Our Guide: How to Buy a Home in Seattle!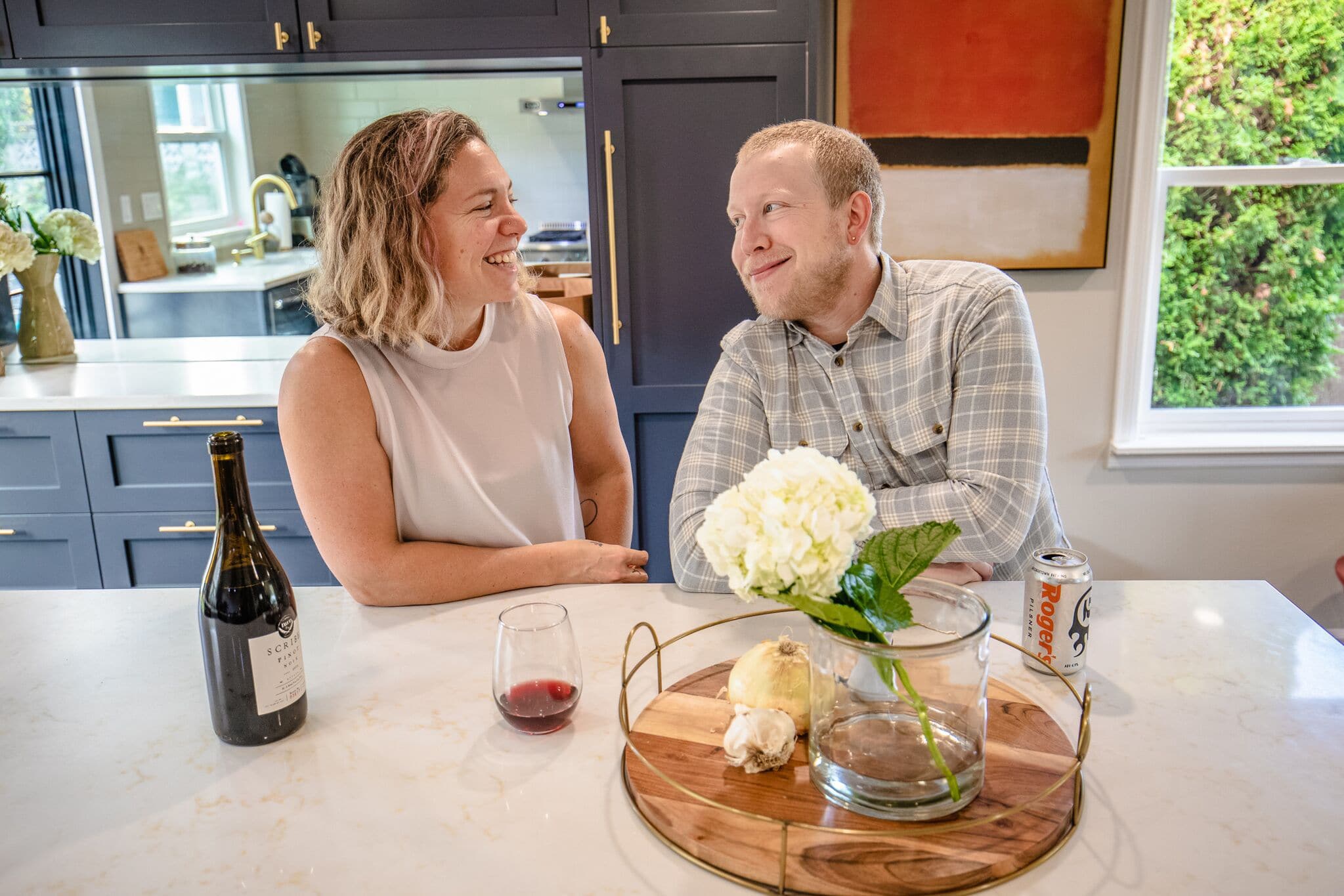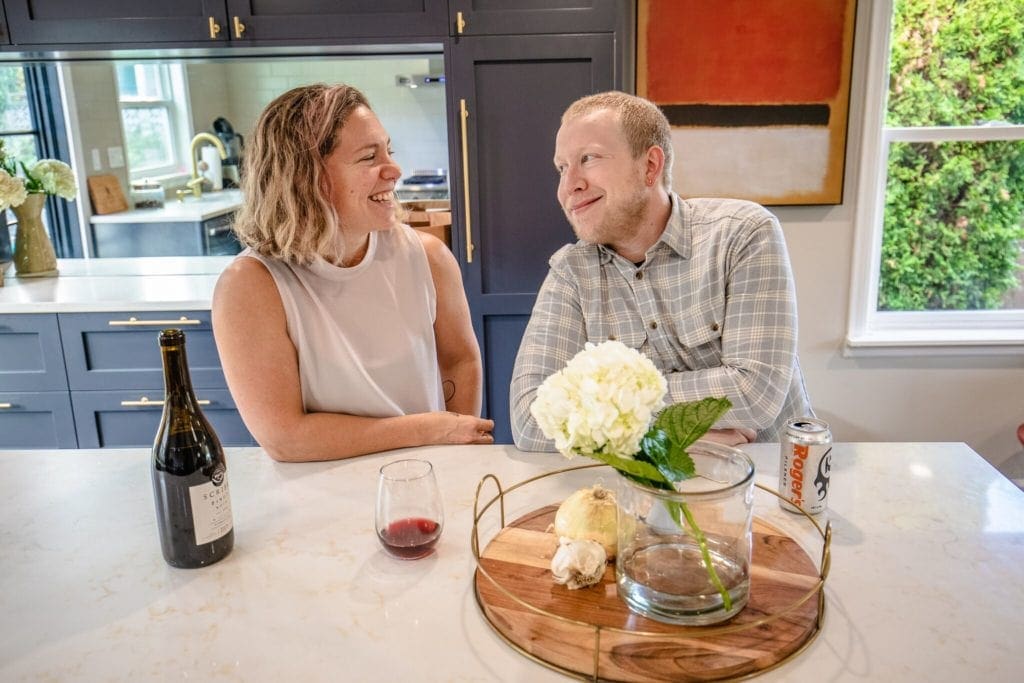 Step One: Choose an Agent/Broker Who Is Super Savvy and Cares
Your best bet to winning in any market is having someone to be your ultimate navigator through the journey of buying a home in Seattle.
Questions to Ask a Prospective Real Estate Professional
What happens if I fall in love with one of your listings? Will you find me another buyer's agent, or will you do both sides of the transaction?
What type of education do you provide about the home buying process?
What is your communication process?
What type of support do you have if you take time off or travel?
What happens if the transaction ends up in litigation?
When should lawyers get involved in a real estate transaction?
What type of education have you had to help you navigate your negotiation process?
There will be other questions that are meaningful for you. It is critical that at the end of the process you work with someone who works well with you.
Step Two: Solve the Size, Location, or Condition Debate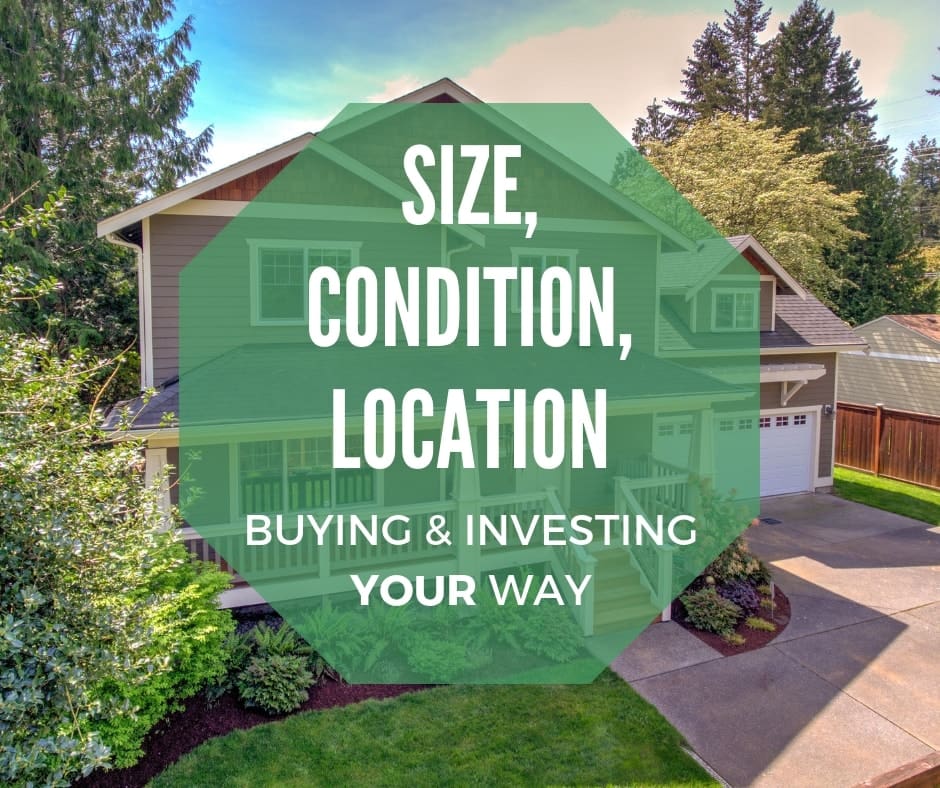 It does not matter have much money you have in the bank. Everyone has to choose two of the three following home buying options:
Size: Bedroom Count, Square Footage, Room Size
Location: Walkable Neighborhood, Schools, Commute Time, In The Country
Condition: Brand new, Dated But Functional, Obsolete Systems
Buying a home is more than the basics of bathrooms and bedrooms. It is all about how you are going to live in the home. Once you know your non-negotiables, you can start the process of saving money to get you where you want to go. Check out the blog below to find out which way is your best path forward.
Size, Condition, Location: Home Buying and Investing YOUR Way in Seattle
Pro-Tip: Location is often the number one choice for a lot of our clients. Be prepped to be in a multiple-offer home buying situation.
Step Three: The Team Diva Specialized Seattle Home Buyer Intake Process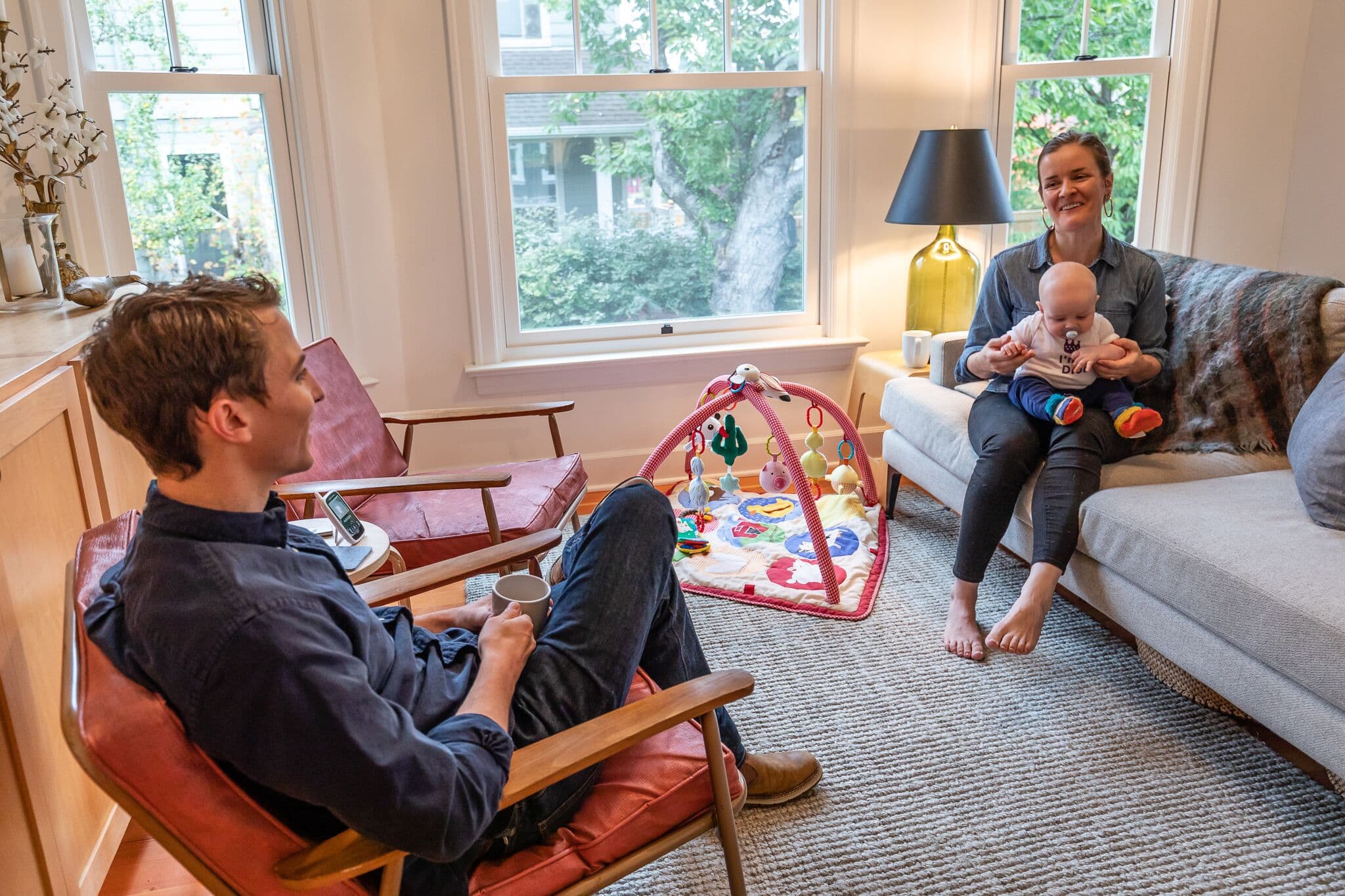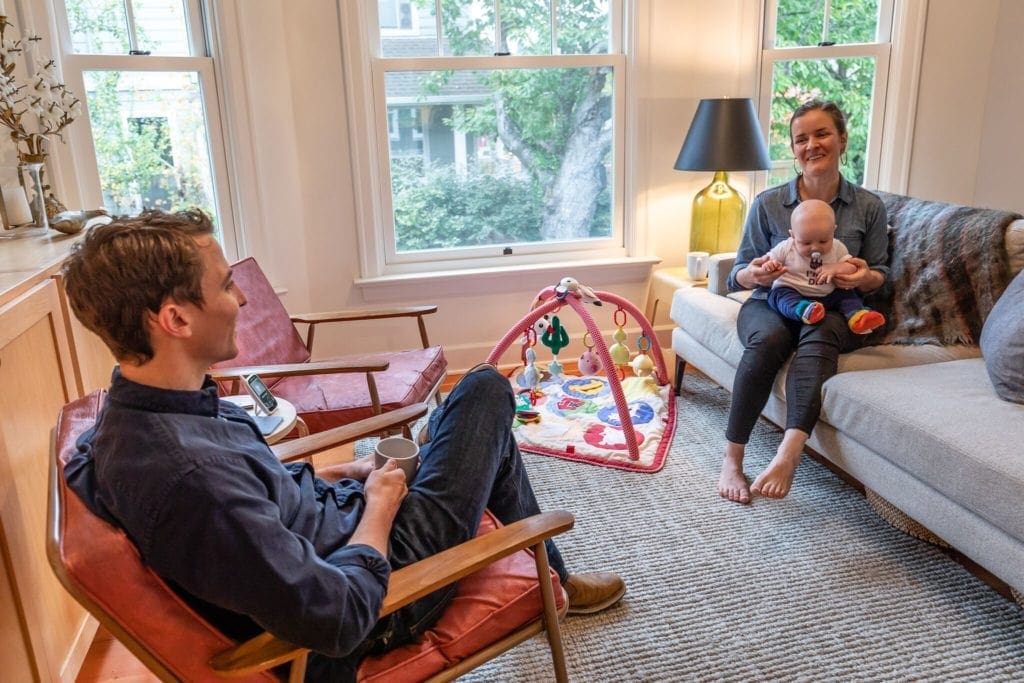 Our intake process ensures that future Diva Dwellers are smart about the market and have a deeper understanding of exactly what they want in a home. We call it "What is your 80% house?" We get to the heart of what clients want, where they can afford, their priorities. From there, we build the search process, and keep our clients present in the process. In other words, you are not that buyer making nine offers on a single house.
The result: a faster cycle time, from pre-approval to moving day. Below are some tips and questions to ask yourself before you start the search.
What do you want in a home? And why do you want it?
Example: I want a yard!
Why?
Cause I want to grow my own vegetables and I am really into gardening.
Ok, you want a yard, but not just any yard. You want a home in Seattle with a sunny yard. With that in mind, we are able to comb through the listings and say no, no, no….. "Ah! This one! Bright sunny south facing yard. Boom! Get it!"
Step Four: Get Your Financing for a Home Loan In Order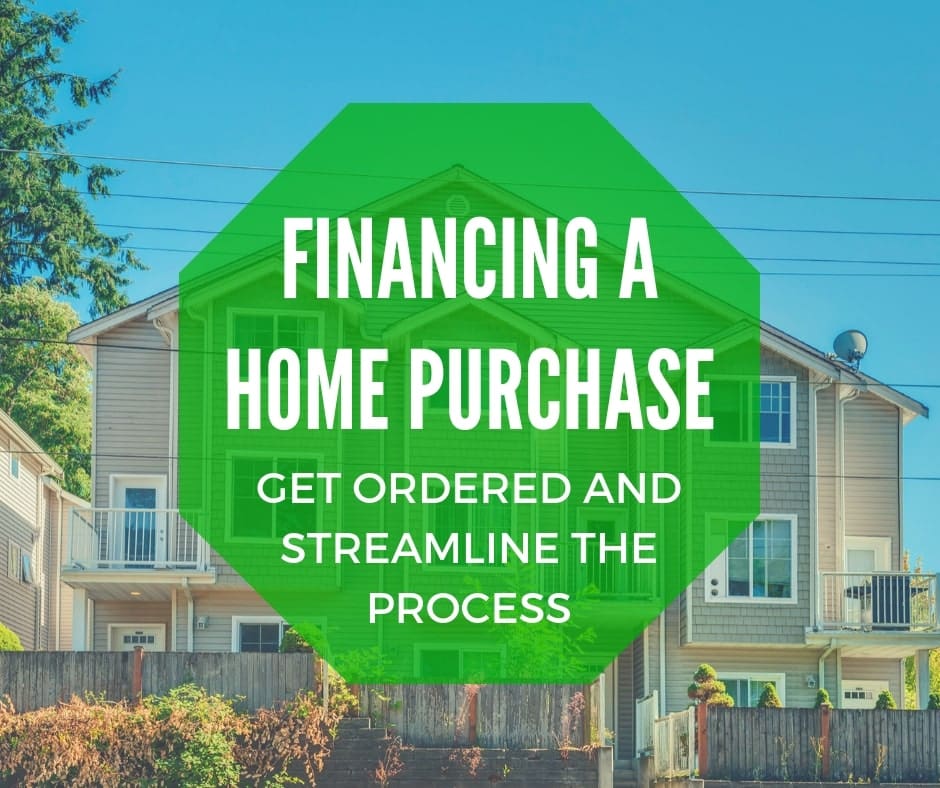 Part of that lending process is understanding your cash on hand. Even if you're financing your loan, you need cash for down payment, earnest money, and closing costs. The more you have the stronger your offer appears to sellers.
It's critical that you have those funds available to you before you submit an offer. Whether the money is coming from your savings, parents, or stock investments, make sure the money is available when you submit the offer. You don't want to lose your earnest money because you didn't have funds available at closing. Jump on over to the get your financing in order blog to get the process moving. 
How Do You Choose an Awesome Lender?
The lender you choose can make all the difference between you and another buyer. Sellers don't like dealing with banks based in different time zones that don't understand our market. The best practice is to use a trusted, local lender. An experienced agent will recommend local lenders that offer competitive rates and quick, diligent service.
Once you secure a qualified lender, a fully underwritten pre-approval is your golden ticket to winning your home. Here are some tips for help you Choose the Right Lender For You 
Other Buyer Education Blogs to Help You With the Lending Process
The financing portion of the home buying process can feel overwhelming. And with some guidance, you can make this happen for yourself quickly and easily. Now go get educated and be smarter than the other buyers in the field.
Getting Approved For a Mortgage
The Difference Between Pre-Approved Versus Pre-Qualified
Pro-Tip: That online lender from Costco is good at selling toilet paper. They have no clue on how to handle a hot Seattle real estate market or complications that come up in the lending process.
Step Five: The Big Home Search in Seattle
Team Diva sees the home search as collaborative. We are here to navigate any storms or possible snags in the process. You are captain of this ship. You tell us where you want to go, and we tell you how to get there. Key to success in this Seattle home buying journey is to go back to the Intake Process and the Size, Location, and Condition question.
Intake Process: Remember when we talked about the "80% house" during the intake process? It does not matter how much money we have to spend on a home… We only get 80% of a perfect house. So how do we get to those key guardrails? Focus on the homes that are the most important to your 80% house. Yes, sometimes what you want will change as you go through this process. Communicate that.
Example: A home pops up and it is move-in ready in your favorite neighborhood. But location is tricky. It means that you do not have flexibility within your price point. You need to do what it takes to get the home you want in your specific location, and that may mean compromising on the other factors if the money isn't there.
Step Six: Making An Offer On a Home In Seattle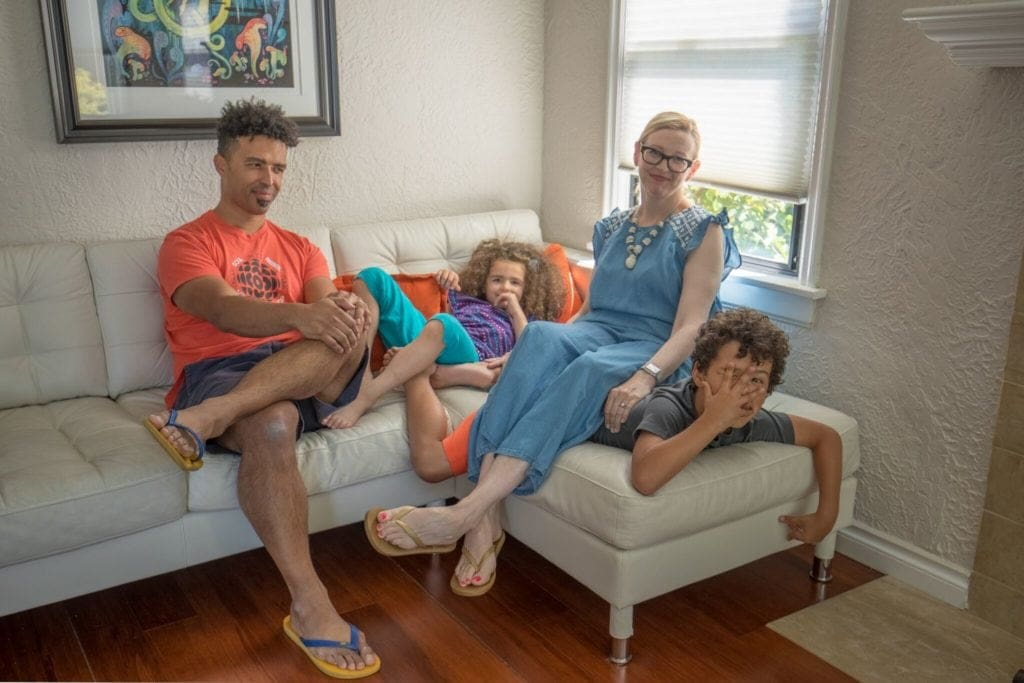 You have made it this far and now you are ready to make an offer. Get together with your Team Diva Guide, either in person, on the phone, or through one of those new-fangled electronic devices and apps the kids keep talking about (just kidding). But really, you need to UNDERSTAND WHAT YOU ARE SIGNING and agreeing to before you make an offer on a home.
What Your Diva Team Member Does Before Prepping Offer
Market Value and Inventory Rates – What is the potential value of the home and what would a reasonable price be for that home given current market conditions?
Information Gathering With the Listing Broker – What does the seller need in an offer? Is there anything that the team needs to know about making an offer?
Information Gathering From the Lender – Does this particular home fit into your current financial approval parameters? How much time does the lender need to close on the home?
Prep For a Multiple Offer – Homes will go into a multiple offer situation in Seattle. We do not have a lot of land in Seattle and as a result, your 80% house in your prime neighborhood is also someone else's 80% house. Jump to our multiple offer blog to get yourself educated.
Key items that you will go over with your Diva Team member and your lender if you are not buying with cold, hard cash.
Offer Price – What is the starting price? And what is the escalating offer price if you happen to be in a multiple offer? Seattle folks are not negotiators as a culture. They assume some moderate negotiations, but rarely will a seller take a low-ball offer. Even during the height of the recession, you would see low-ball offers rejected by sellers. The best path forward with sellers who are stuck on their price is to use the inspection time period to get your second layer of negotiation completed. Trust me: The negotiation during the inspection process is the best path forward for our "Seattle Freeze" sellers.
Earnest Money – In Seattle, the earnest money is typically 2-3% of the purchase price. The earnest money is the deposit you make on the contract. The earnest money is applied to your down payment and/or closing costs. In the event you get out of the transaction under one of your contract contingencies (inspection, title, financing, seller disclosure review, etc..), your earnest money will be reimbursed. The earnest money is held by escrow or in some cases the buyer's broker office in a secure trust account.
Contingency Timelines – Review of the key components of the home and securing financing are typically part of the transaction in the form of contingencies on the contract. This would include doing an inspection, reviewing the title report, securing financing, the home appraising, and reviewing all of the materials the seller has released to you the buyer.
Once again, meet with your team member to prep your contract.
Reviewing the Seller Disclosure Statement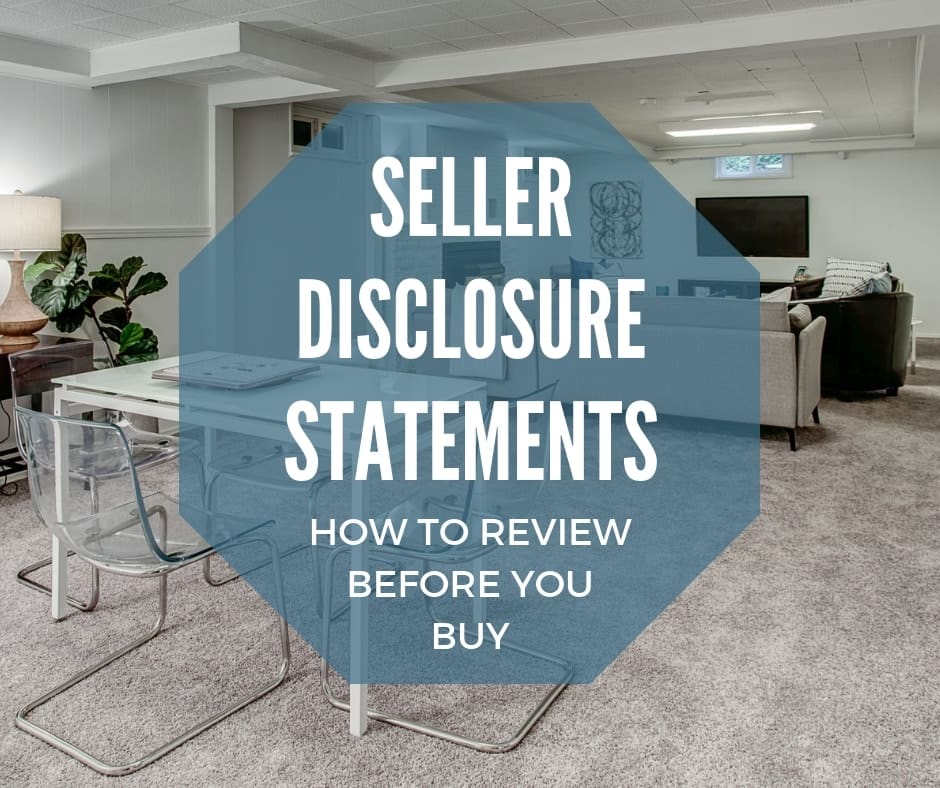 One of the first items you will review as part of making an offer is the Seller Disclosure Statement. By state law, the seller has to release to you any known defects on the home. It is ALSO the buyers' responsibility to REVIEW the information and do their own investigations on any portion of the home sale. You have to do the work!!!!
Seattle Home Buying: How to Review the Seller Disclosure Statement
---
Step Seven: You Are in Contract – Congratulations!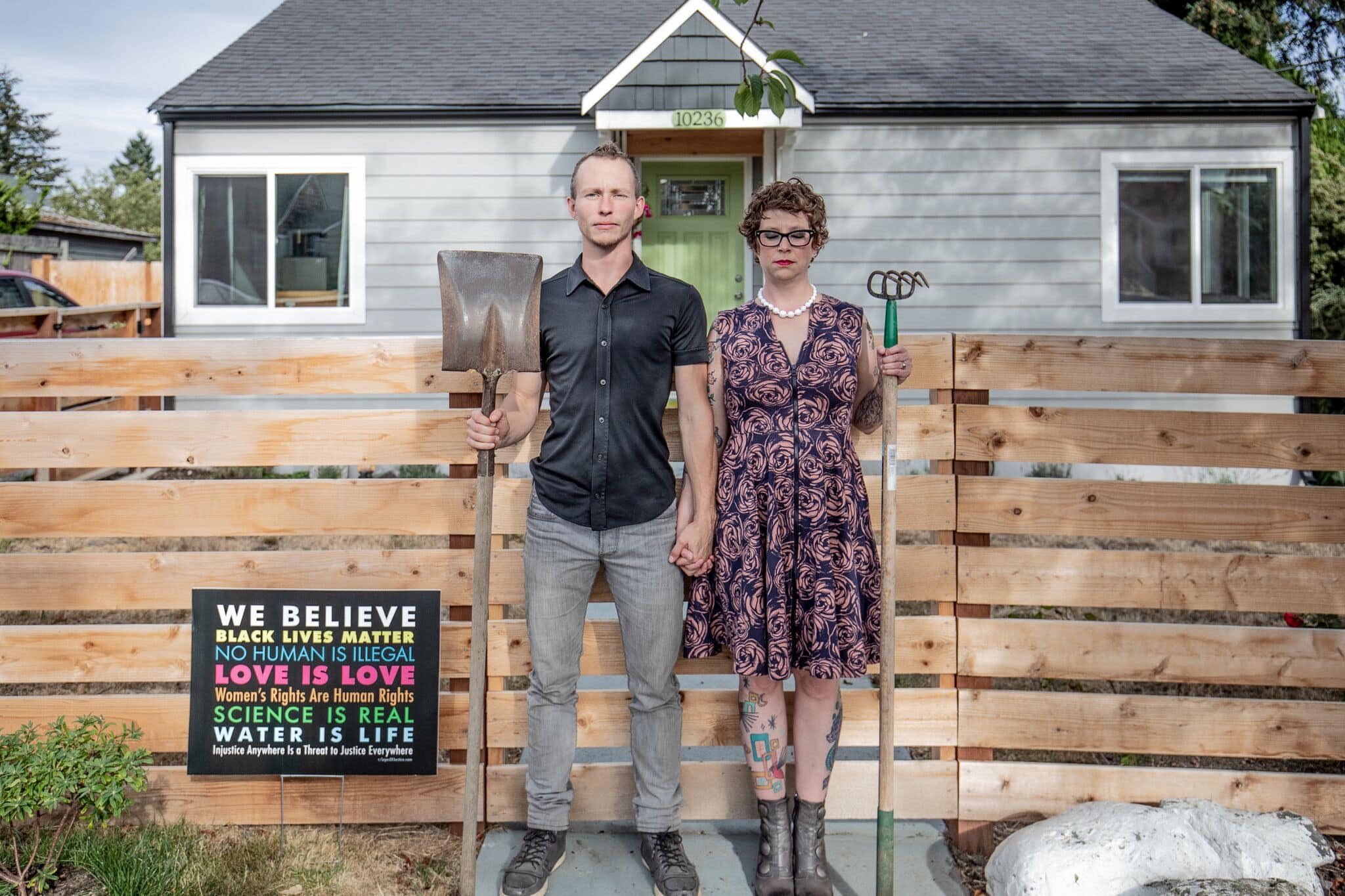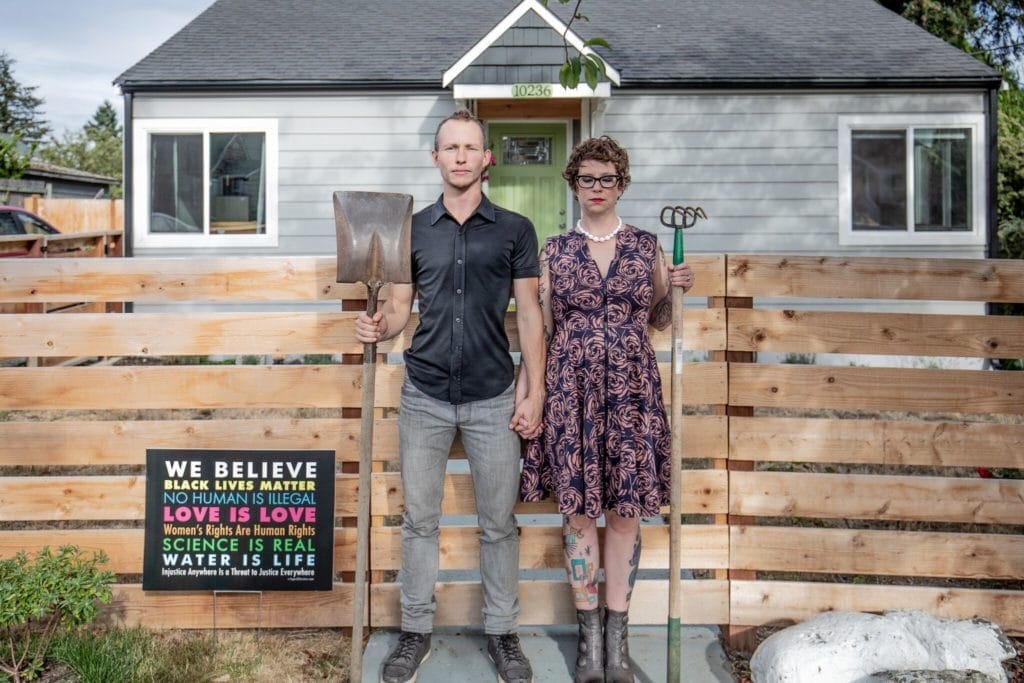 Oh my goodness. You are halfway through to buying your house. Now it is time to do the work. The following steps will help you through the process.
Inspect The Home – Typically Five Days From Mutual Acceptance of the Contract
Review The Title Report –  Typically Five Days From Receipt
Review the Home Owners' Associations Documents (condo) – Typically Five Days From Receipt
Lender's Appraisal of the Value of the Home (if you are getting a loan) – About Two Weeks into the Contract
Final Loan Approval – Around 21 – 30 Days Into the Contract
Final Walkthrough – The Weekend Before Closing
Signing Your Final Paperwork – A Day or Two Before Closing
Closing Day – You Get the Keys
Whew. That's a lot. Do not worry. Team Diva has a note that we send to you at every point during those major milestones.
Step Eight: Inspecting Every Last Part of Your Home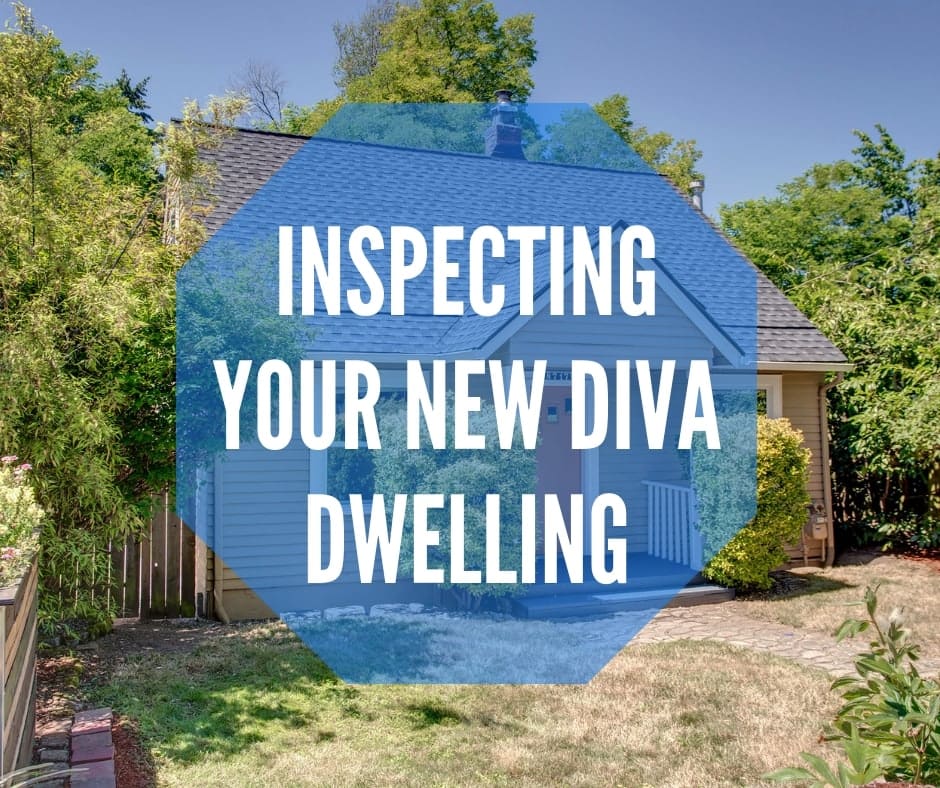 Many first time home buyer classes infuse buyers with horror stories about home inspections. We have had buyers come to us terrified about what might be found during the inspection. Our perspective is that you are here to learn and make a logical decision regarding the condition of your home. Trust that Team Diva is not going to sell you a hot mess, unless that is what you are looking for in a home.
Team Diva has been in hundreds of homes during our lifetime. Instinctively, one gains a feel for a home and its potential issues. But you are the one who is making the final decision on whether it is a home that you can handle. Team Diva and our team of inspectors and contractors are there to help in that process.
Rocky has a great perspective on how to approach the inspection process. Check out his blog here after the jump. 
Read through the following Inspection blog and get yourself educated on what to expect.
Step Nine: Reviewing The Title Report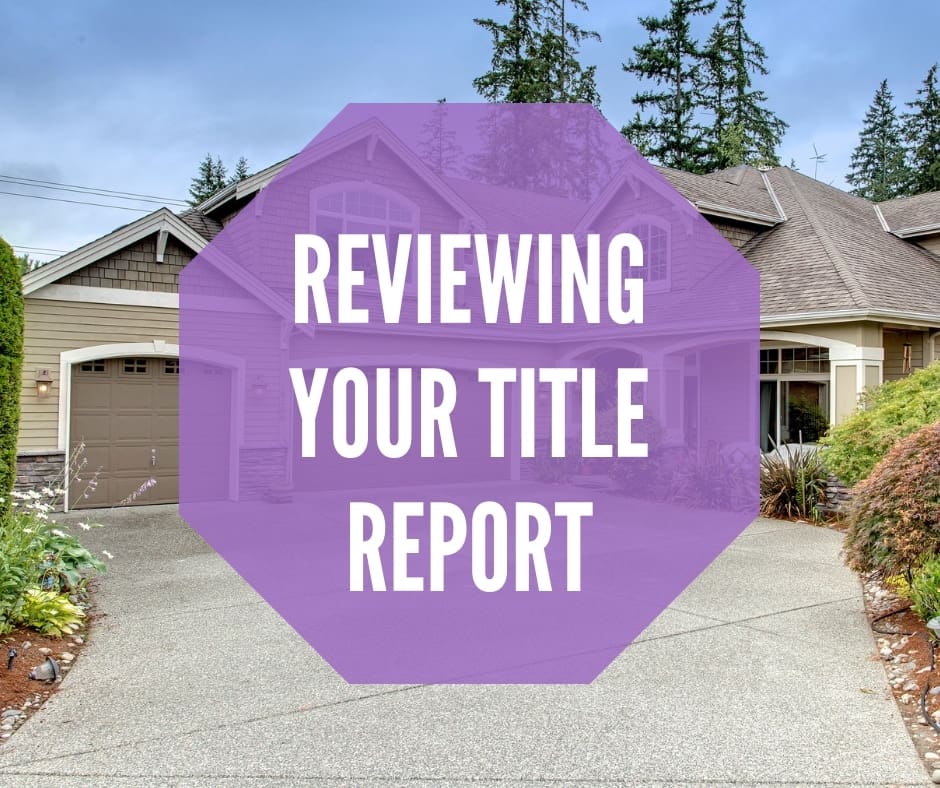 One of the most important and least discussed aspects of a home buying transaction is the Title Review process. There isn't a lot of information out there, so we are going to try to fill the gap. The real expert on the title is always the title rep. After all, they are responsible for ensuring the property for title insurance. However, knowledge is power, so here are some key points to understand.
Have you ever asked yourself…..
Does your home have a boundary issue? Does the seller have a lien on the property? What the hell is title insurance anyway?
Doubt it! And this is why no one reviews the most important document related to their home. The actual paperwork surrounding ownership and usage of that property. Get yourself educated and learn about how to review the title report and who to call in to assist from the blog below.
Step 10: Reviewing Your Home Owner's Association Documents (mainly for condos)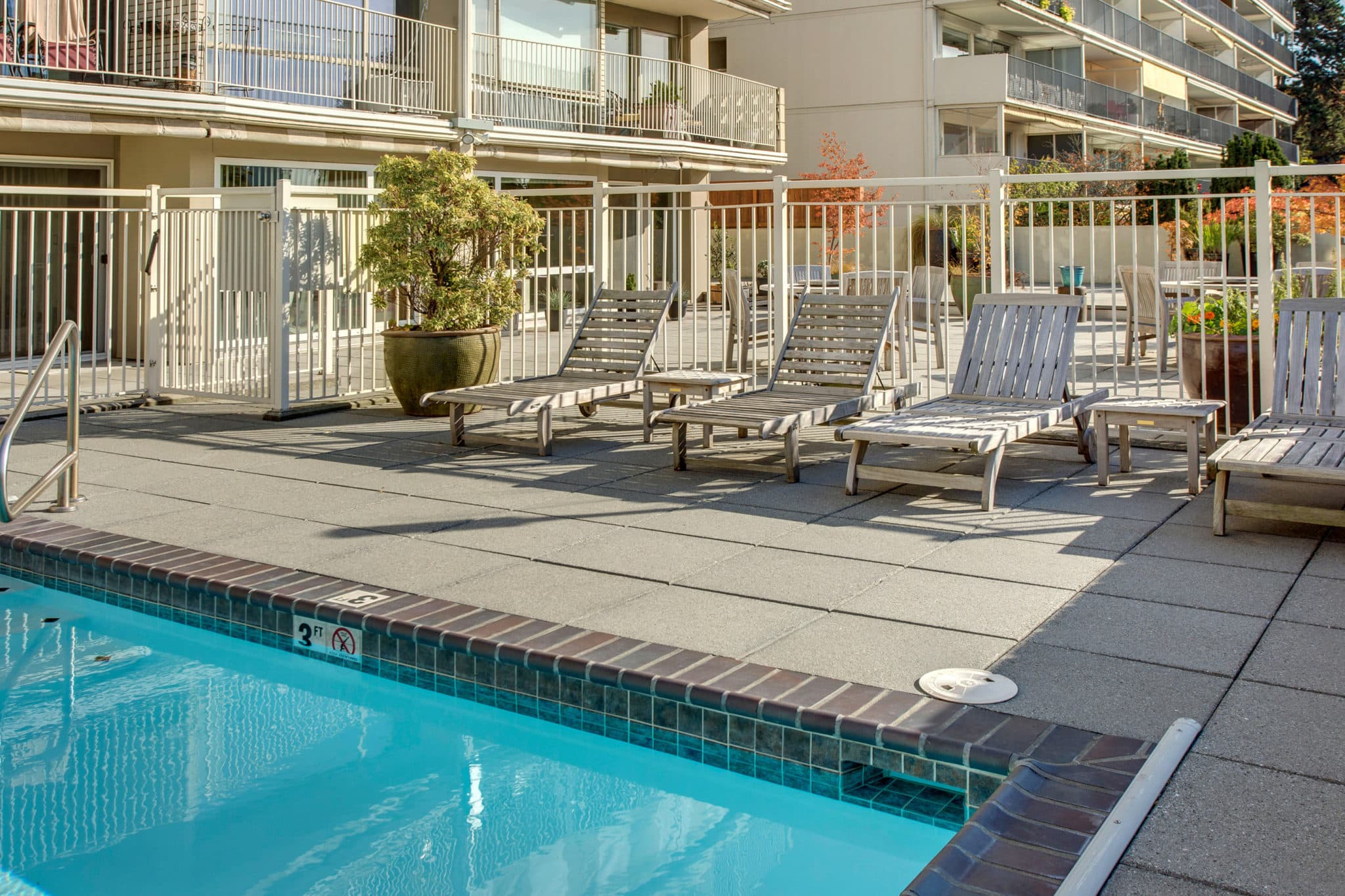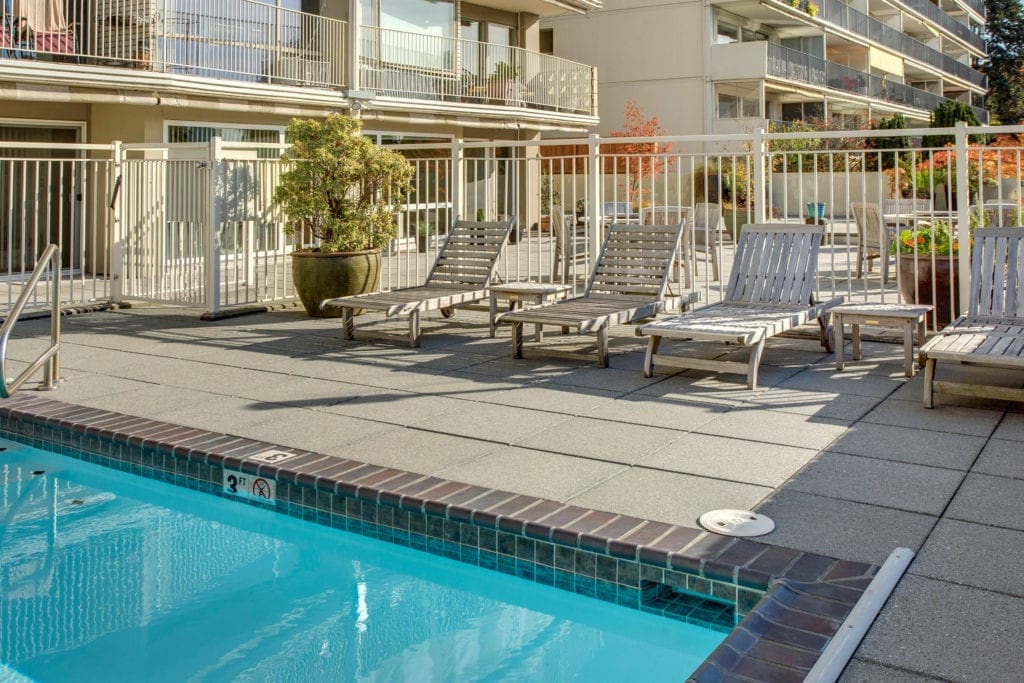 The resale certificate is part of a larger package of information that is produced by the property management company or the board of the condo association as part of your purchase into the community. Most buyers receive this package and are overwhelmed by the mountain of information that is being tossed at them with only five days to review and approve. 
Be a Diva Dweller. Not a Basic Buyer. Basic is BORING!!!!
Rant over. The Resale certificate and the home owner's association documents are the juicy details about the inner workings of the condo association. It goes over the budget, potential work happening in the building or planned, future assessments, and the gossip of what it takes to maintain a building in Seattle. The HOA Review is as important as the inspection.
Review the blog below about how to review the resale certificate and corresponding documents and be Diva Dweller. Funny side note: Many of our Diva Dwellers become the board president or serve in some capacity on the board for their association. Yep. This blog is that good. 
Step 11: The Appraisal Process
The lender also has to evaluate the home from a valuation and structural standpoint. This also includes the financial health of the building if you are buying a condo. Basically, the lender has no interest in putting money into a project that is not in good condition or are they interested in financing an overheated market. The appraisal is a very important step to the home buying process.
Step 12: The Final Loan Approval
Once the appraisal comes back to the lender, the entire loan file goes into underwriting for final approval. You will be asked to provide a ton of additional forms last minute. Underwriters are the final gatekeepers in making sure the loan can be sold off to the secondary lending market. They can only make that happen if the file is in order, the buyer has the capacity to purchase the home, and the home is in a lendable state.
Let's just say since the Great Recession lenders have a low-risk threshold for making a loan. You need to WERK and prove you are not going to walk away from a property easily.
Check out the blog below and make sure you understand what the lender is required to give you during the process and how things have changed since your parents got a loan back in 2006. 
Step 13: The Final Two Weeks of the Contract Before The Keys Are Yours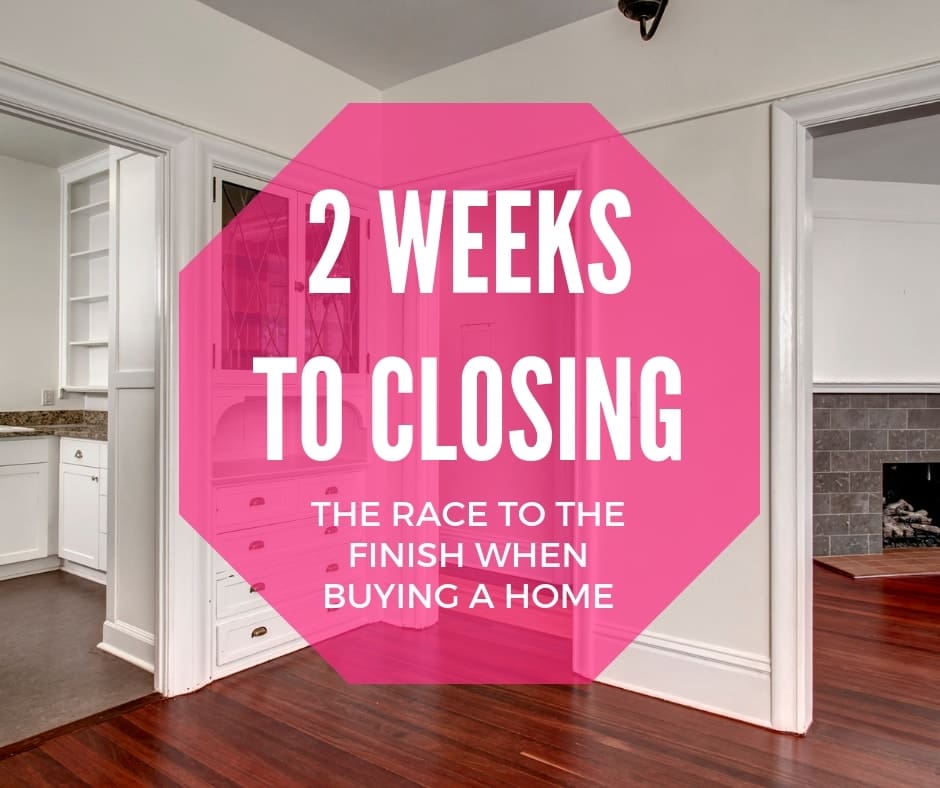 Lots of things are happening behind the scenes to make sure you are able to finally get keys for your new home. There are some key items you do need to keep in mind. For instance, for the love of goddess Diva do not go out and buy a $20,000 ring from Tiffany's for your girlfriend on credit (true story). Dude, you are buying a house. The ring can wait. You do need to do the following
Pack Up Your Place And Prepare to Move
Get Your Final Money Prepared For Closing
Respond to Escrow and Your Lender Quickly
You get the picture. You got this! Just in case, we wrote you a little blog to help you along the way!
Diva Dweller, You Are Almost to the Finish Line of the Home Buying Process
Step 14: Signing Your Final Paperwork, Transferring Your Down Payment, And All of the Chaos of the Final Days of Buying a Home in Seattle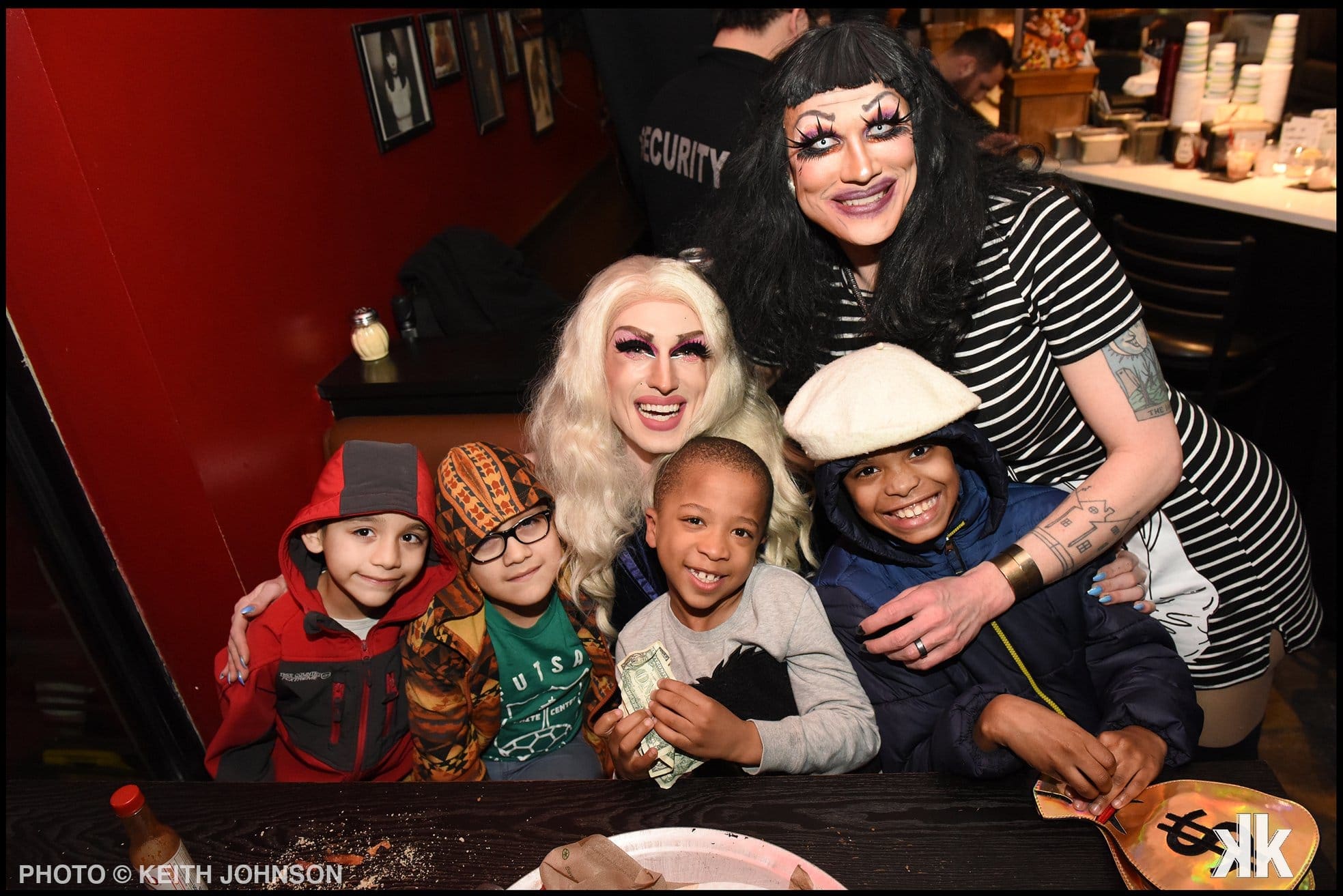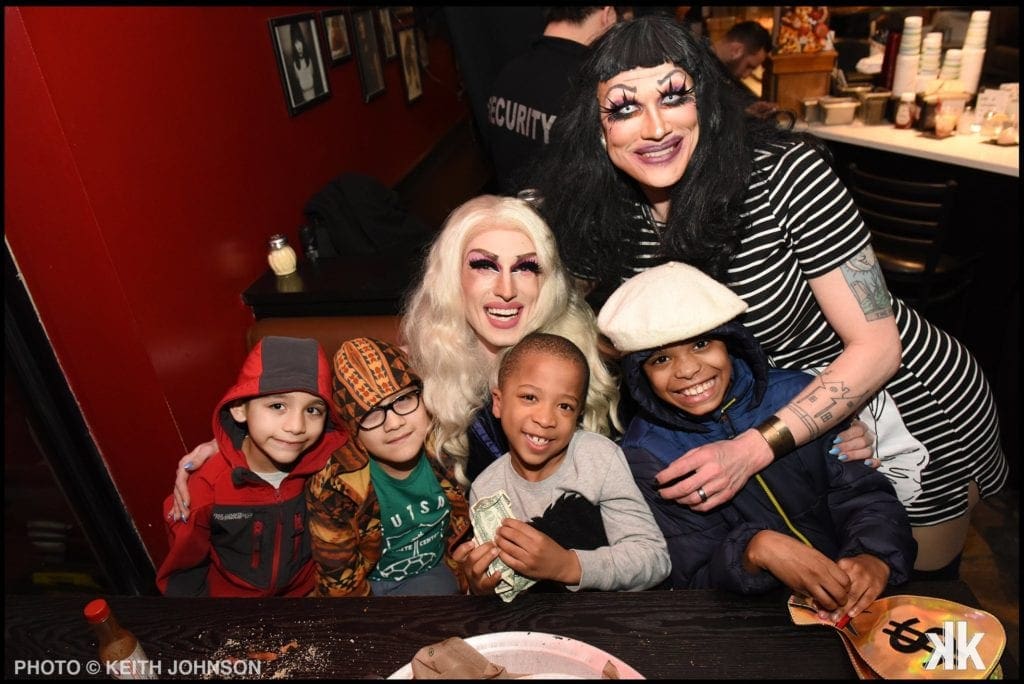 Meet Cookie and Old Witch. Not only did they do this journey, they had to sell their house in order to buy their new house. And they managed this process with four kids, a dog, some chickens, and two drag closets. You get the picture…. Life is complicated. You got this.
For some reason, this phase goes quick and often has weird bumps in the road. There are so many parties involved in the final days of the transaction that the timing is near impossible to predict. You have underwriters, interacting with processors, interacting with escrow, escrow contacting you, etc… At some point or another, the baton will be dropped and picked back up and the show will go on. Prep Yourself! 
What Happens Before You Sign?
You Review the Selling Disclosure Statement From the Lender and Sign Off on the Final Terms

The loan documents are released by the Lender to escrow 

Escrow reviews the documents

Escrow prepares the final settlement and sends to the pertinent parties

Escrow calls you and arranges signing.
Escrow gives you instructions to bring in a cashiers check or wiring instructions
Now You Can Sign!!!!! First off, you will sign your documents a couple of days before closing. And it will just be you, someone from our team, and a representative from the escrow company. The seller signs separately.
Step 15: Closing Day and Now You Get the Keys
What a journey. You made it. You are a superstar in the world of Seattle real estate. You Bought a home in Seattle! Oh yeah – the keys. For some reason, getting the keys from the listing broker is always a journey of egos. Typically, you will get your keys around 5pm on the day of closing. Whew!
---
You Closed – You Have Keys – You Move In – Now What!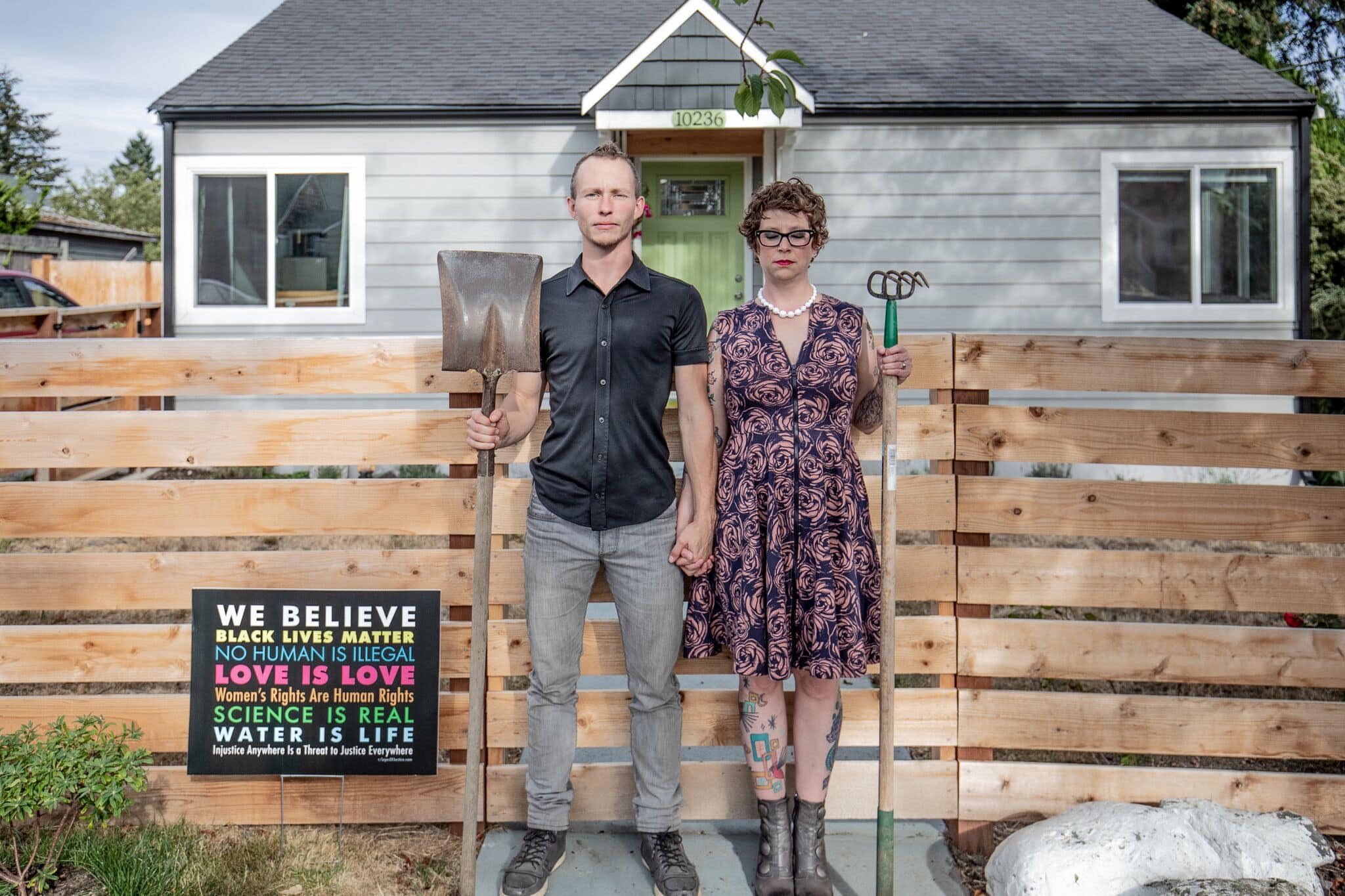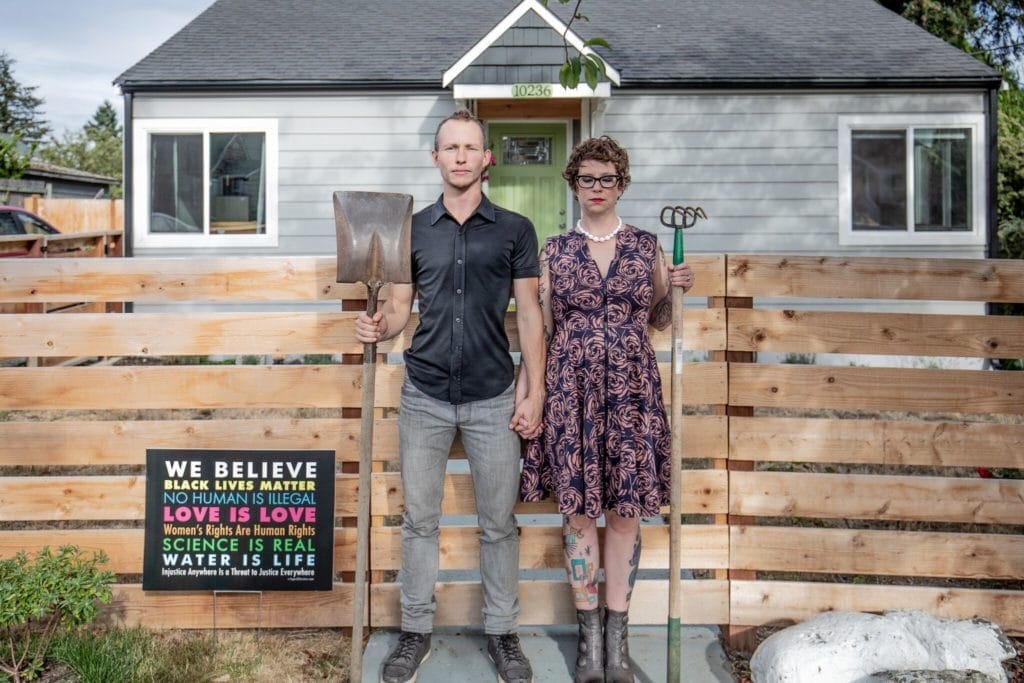 We are so happy for you. Congratulations on making the journey. Just because you have your keys does not mean we do not stop loving you. You are an official Diva Dweller for life now.
Know How to Maintain Your Home
Owning a home is a journey of home projects, having fun, entertaining, and just being certain that you own your space. Make sure you are prepared for all of the little things that come up with homeownership. Check out the blog below.
You Are Invited To Join Us For All of Our Parties and Political Events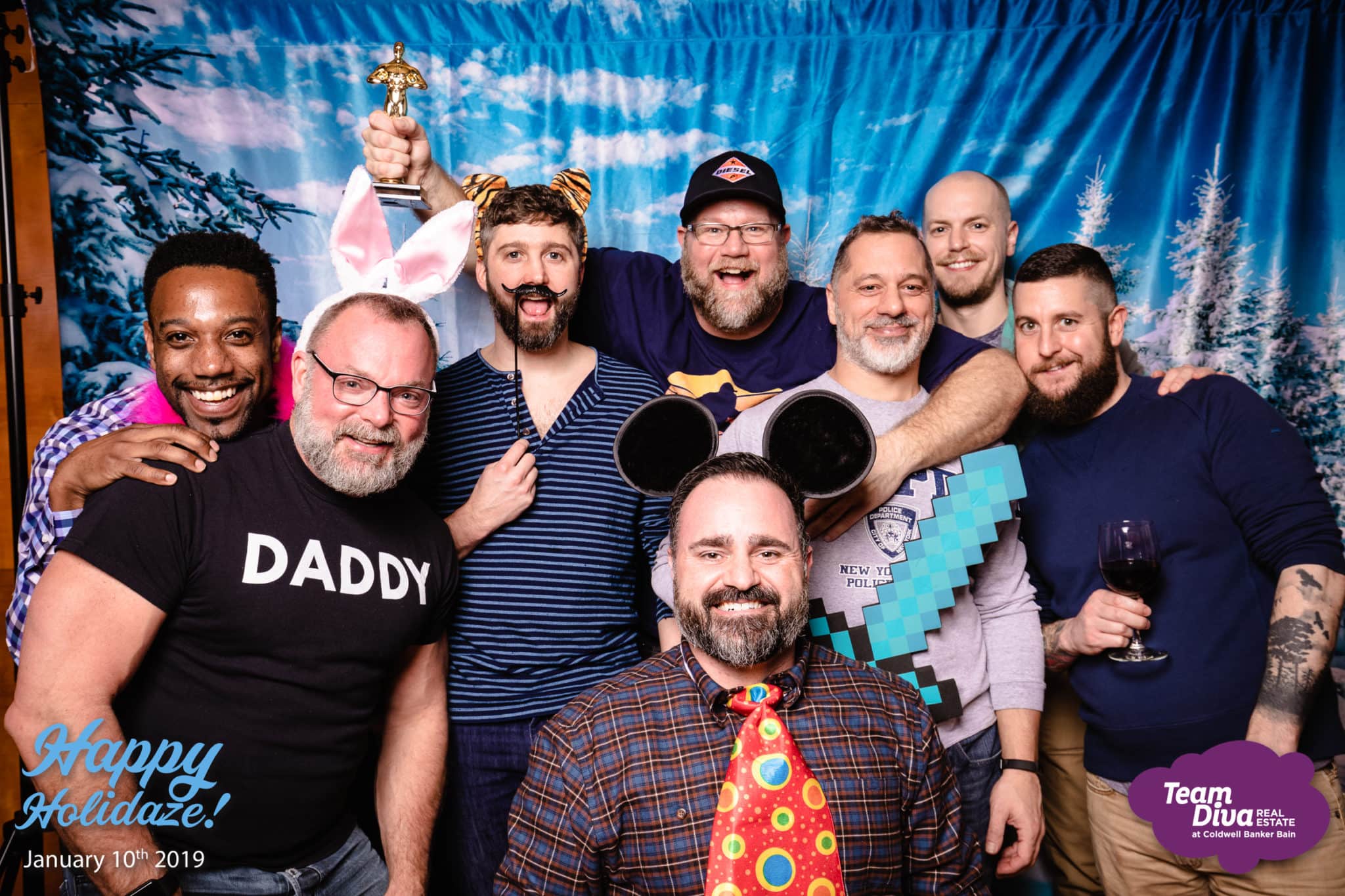 Team Diva is committed to creating a community of cool kids and dedicating ourselves to social activism. You are part of our extended Divaland community. Prep yourself for many invites in the years for awesome events.
We are here to help. Our team understands that this process can take a year or two. And we are more than willing to give you a personalized plan to get the ball rolling. Feel free to contact us directly at thediva@teamedivarealestate.com or call/text 206-271-0264.