Kim's pet peeves when she is showing a home is a poorly illuminated home. Seattle is known for its long rainy season of grey. We want our homes to feel cozy and welcoming. A lightbulb in a blue tone or one of those horrible 1990s boob lights can ruin a space. When you go to sell your home, you want to make sure that your lighting game is absolutely dialed in. No one needs to see Kim peeved because of your bad lighting game!
Below let's chat with Kim so you can have her sunny disposition when choosing how to make your home nice and bright.
Why is lighting one of Kim's Pet Peeves?
As you can tell in Kim's cute AF video above she is not a fan of Bad Lighting. Want to see a Diva lose her SH!T? Intentionally install a boob light.
Too many people overlook the lighting in their homes when they go to sell. This is such a big pet peeve of mine that I had to write an entire blog post about it!
You can do all of the upgrades and cleaning and staging that you want, but if your lighting sucks, not much of that other stuff is going to matter.
---
Kim's Pet Peeves – Bad Lighting!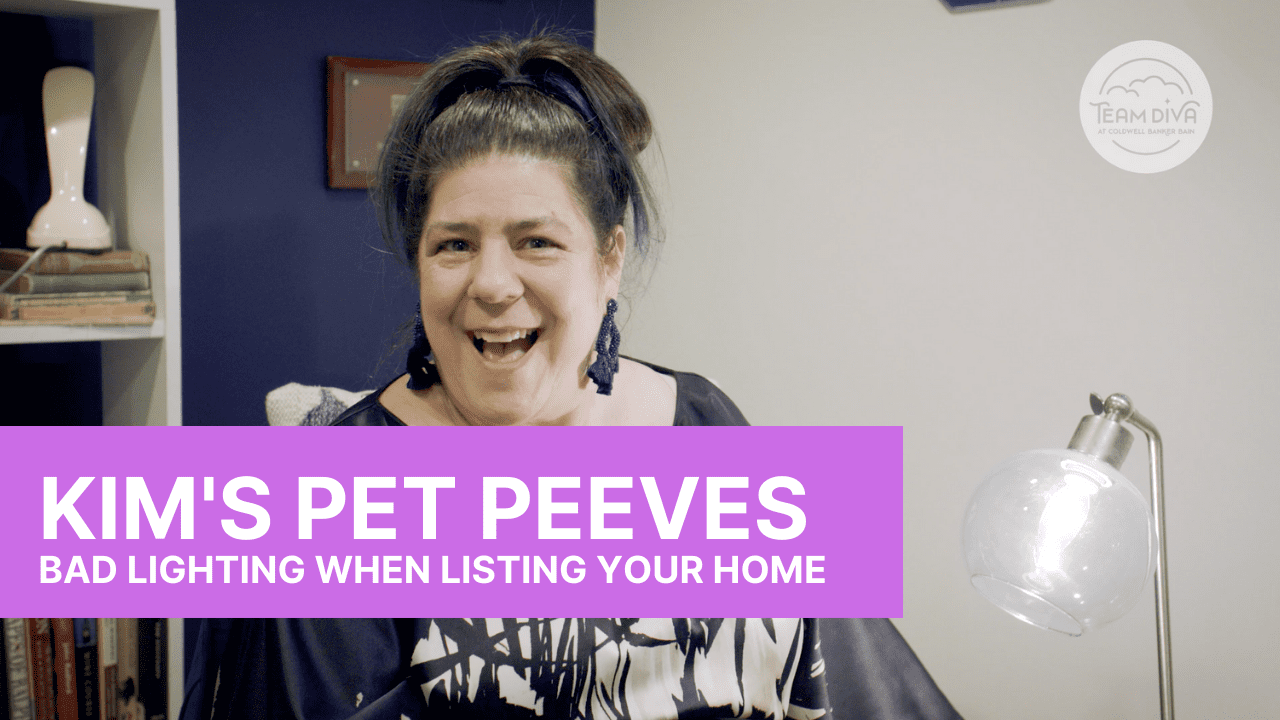 People ask me "Kim why is lighting such a pet peeve?" I'm going to start by sharing a few (ok… several) of my Kim's pet peeves about lighting. I hope these tips and tricks help you live a bright and beautiful Diva life in your own home.
Kim's Pet Peeve #1: A Lack of Lighting
Seattle is already dark enough during the winter, so we need our homes to be bright and beautiful! A lack of lighting translates to space looking dark and depressing, and that is not going to inspire buyers to bring their best offers to the negotiation table.
Kim's Pet Peeve #2: Cheap-Looking Lighting
I can't stand lighting that looks cheap. Now, this does not mean your lighting fixtures need to be expensive. You can still use inexpensive, affordable fixtures without having them look cheap.
Pet Peeve #3: Lighting Not Matching the Age of the Home
Lighting should match the era of your home. However, if your home was built in the 1900s this doesn't mean you have to have antique lighting. But the style you choose should match the tenor of your house and nod to your home's stylistic origins. It is downright awful to see track lighting in a Craftsman home.
Pet Peeve #4: Lighting That Is Inconsistent
I cannot stand lighting that is inconsistent. Ok, this is when you have brass in one room, bronze in another, chrome in another room… it's just so frustrating to me. Not every single fixture in your home has to be "matchy-matchy" but there should be some consistency and compatibility throughout your home.
Pet Peeve #5: Light Bulbs That Don't Match
Have you ever been in a room where it had wonderful warm lighting and then just *one* glaringly bright LED light?! It is awful. In my opinion, you can have different lighting types in different rooms, but all of the lights in one room should be the same. (And oh my goodness please do not put different types of light bulbs in the same light fixture… nooooo!)
Pet Peeve #6: Too Much Trendy Lighting
A few trendy fixtures here and there is fun if you're matching the era of your home, but don't go overboard. First of all, if you replace every light bulb with those Edison bulbs that have gotten so popular, in 10 years you're going to have to replace them all. Trendy lighting also tends to be pretty pricey. Are you ready to spend $1,200 on a chandelier so it looks amazing in your listing photos, just to sell it with the home? And the last thing you want to do is use a gorgeous chandelier to sell your house then just take it with you.
Pet Peeve #7: Boob Lamps.
Ok. This is a huge huge huge pet peeve of mine. You know the lamps I'm talking about. How could you not—they look like boobs! These lamps are cheap, easy to get, and builder-grade. You see them in a ton of '90s homes that have never been updated or homes that were flipped in the early 2000s. They're everywhere. I see boob lamps everywhere! If you're going to sell your home, get rid of these ASAP!
---
Kim's Advice For Lighting Your Home When You Go To Sell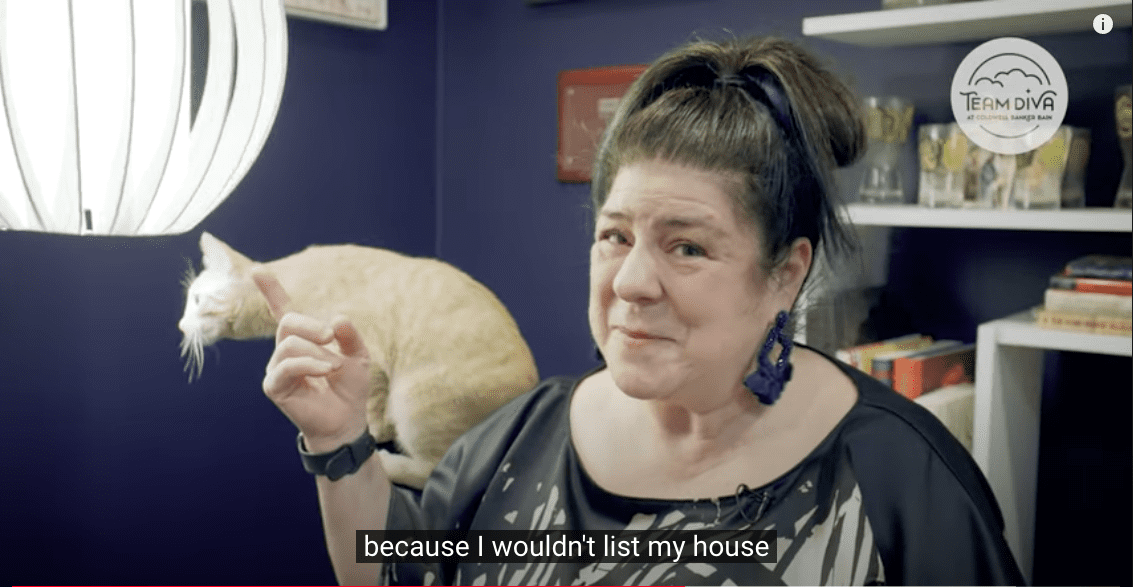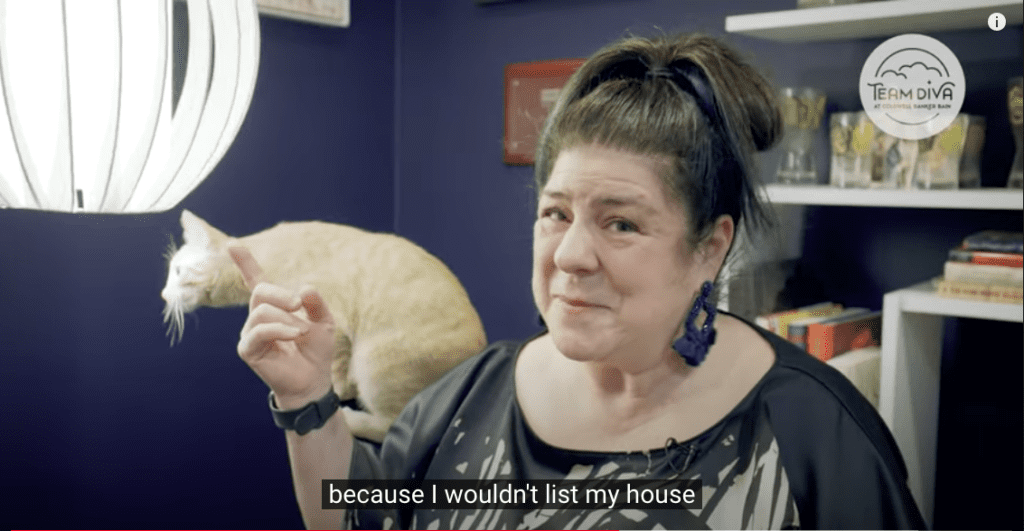 If you're preparing your home to sell and you know that updating your lighting will be a part of this, update your electrical first! And if you're not sure if you need to update your lighting, this is something I always advise my seller clients on. Whether you need a complete overhaul on your home's lighting situation or you just need a couple of small tweaks, I can let you know what buyers are going to love.
When your electrical situation is up to par, I recommend lots of ambient lighting so your home is well lit. You don't want people to feel like they're in a cave when they come into your home. You want it to feel bright, cheerful, and open. If you don't have overhead lights, then you need to make sure you have plenty of other lighting options. This includes floor lamps and table lamps that shed enough light on the space.
Here is a list of blogs I wrote to help you when it is time to make your Diva Dwelling the best.
And when you are ready to sell your home I will do a personal walkthrough and examine all of your lights. You can believe I choose every light fixture for all my Diva Dwellings. And I will make sure your listing does not end up on my Kim's Pet Peeves list.
We are here to help. Our team understands that this process can take a year or two. And we are more than willing to give you a personalized plan to get the ball rolling. Feel free to contact us directly at thediva@teamedivarealestate.com or call/text 206-271-0264.