This holiday season, we are so excited to be showcasing the stories of how our friends, community members, and Diva Dwellers celebrate. Our Diva Dwellers and incredible friends Rassamee and Isaak are sharing with us how their family celebrates Kwanzaa. It is such a beautiful season filled with rich traditions and honoring African-American heritage. This year, Kwanza begins on Sunday, December 26th, 2021 and ends on Saturday, January 1, 2022. 
Celebrating Kwanzaa in Divaland with Isaak and Rassamee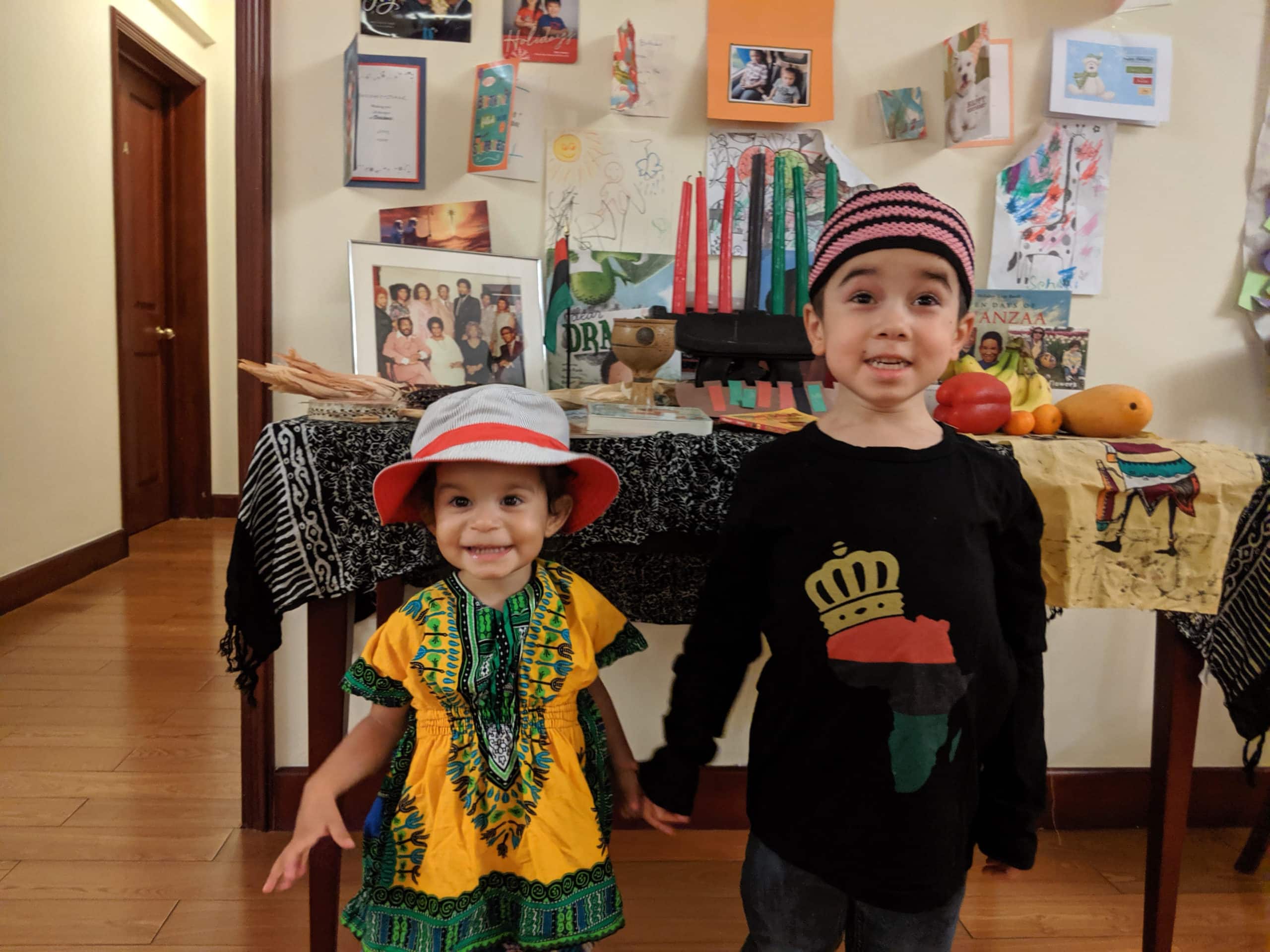 In case you are not familiar with the traditions surrounding Kwanzaa, now is your opportunity to learn more about this wonderful holiday! Thank you to Rassamee and Isaak for sharing how your family celebrates Kwanzaa. Below is their story of celebrating Kwanzaa in Divaland. 
How do you know the Divas?
We met the Divas back in 2005 when we were searching for our first home in Seattle. We bought a cute Columbia City bungalow that needed a bit of TLC. Since then, we bought and sold a second home in Judkins Park with the Divas. We've celebrated the Divas' wedding, were there when they were awarded guardianship of their niece, and had many delicious meals wherever we've ended up together in Seattle, San Francisco, and even Walla Walla, Washington.
How did the two of you meet? 
We met in Bellingham back in 2000 where Rassamee was a resident advisor at WWU. Isaak was visiting one of her residents whom he was dating at the time. When we first met, Rassamee thought Isaak was cute and very intriguing, Isaak was oblivious and didn't notice her interest. Isaak moved up to Bellingham the following summer and we kept running into each other at parties and through mutual friends. After about three months of talking at parties, flirting, and running into each other walking to campus, Rassamee let Isaak know she was interested in dating him and he called the next day to set up our first date. 
Tell us about your family and why they are quintessential Diva Dwellers?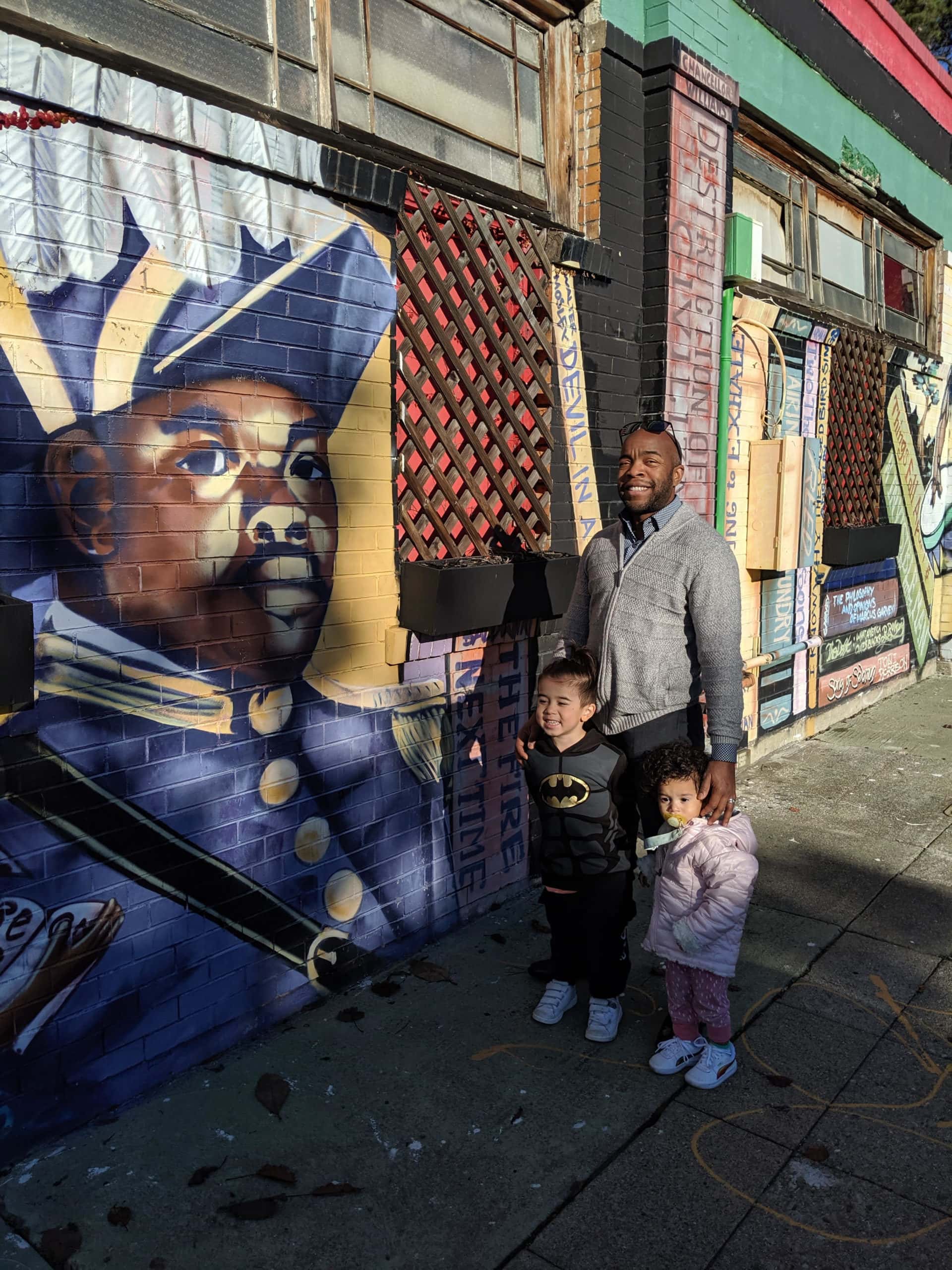 We love good food and we love our community. We work to better the world around us and lift others up. Isaak and I teach our kids to be inclusive of all, to love themselves, and to model being co-conspirators for justice. We now live abroad in Singapore but returned to Seattle for a year in 2018 and were able to live in our Columbia City bungalow once again, this time with kids. Seattle sure has changed, but it will always have a special place in our hearts and the Divas are a big part of that.
How do you celebrate Kwanzaa in your family?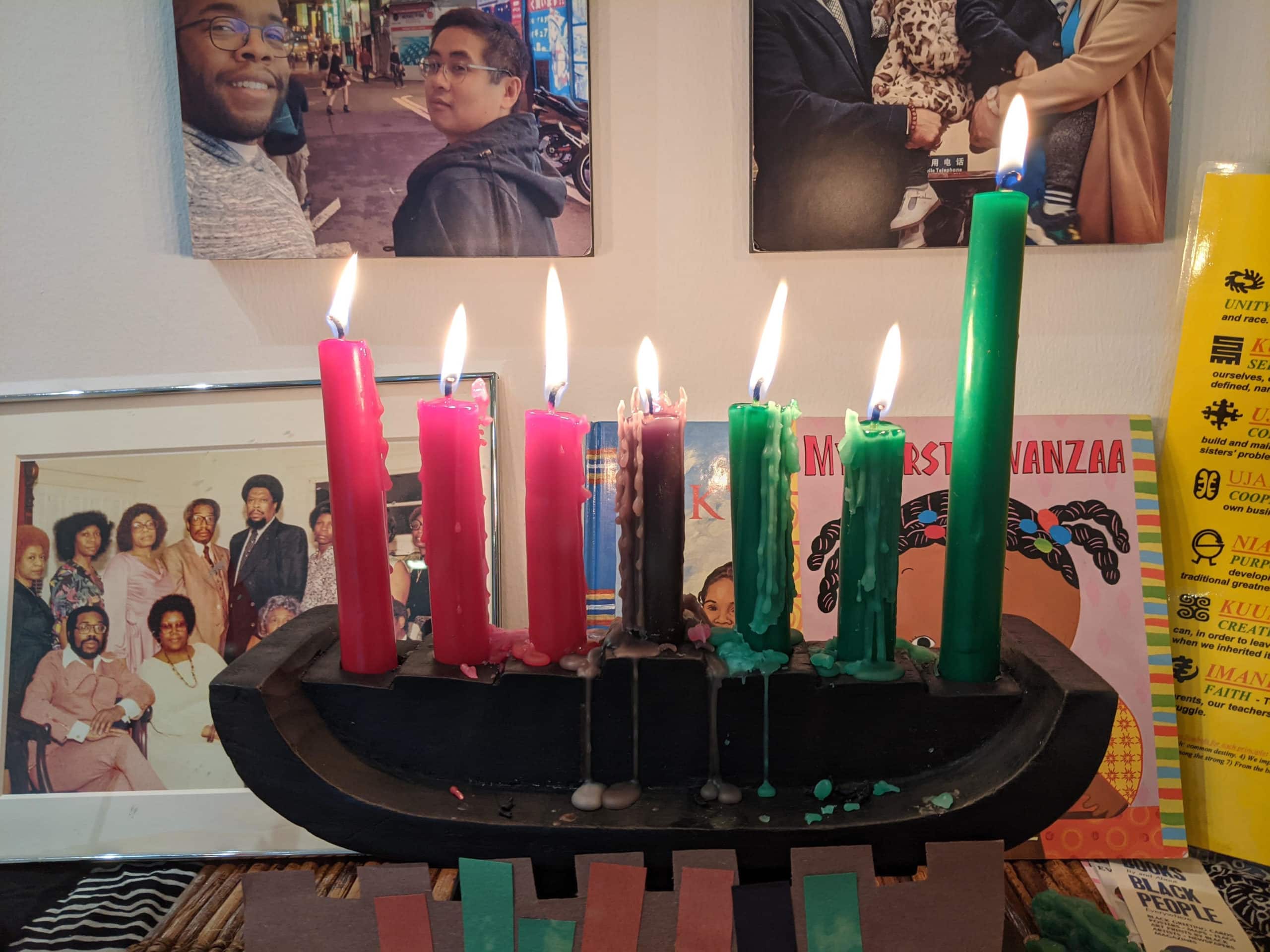 We light the Kinara nightly for seven days. Each day we share about the Kwanzaa principles (the Nguzo Saba): 
Umoja – Unity

Kujichagulia – Self Determination

Ujima – Working Together 

Ujamaa – Helping Our Community 

Nia – Purpose

Kuumba – Creativity

Imani – Faith
The children are given gifts on the last day of Kwanzaa. These gifts represent Black culture and might be African American children's literature, African clothes, or African instruments. We buy these gifts from Black-owned businesses. On the last day of Kwanzaa, we have a feast or Karamu, with traditional soul food dishes. We talk about our ancestors from Africa and our relatives who have passed on. We invite other friends and families of African descent to the Karamu which is on New Year's Day. 
Do you have special family traditions during this season?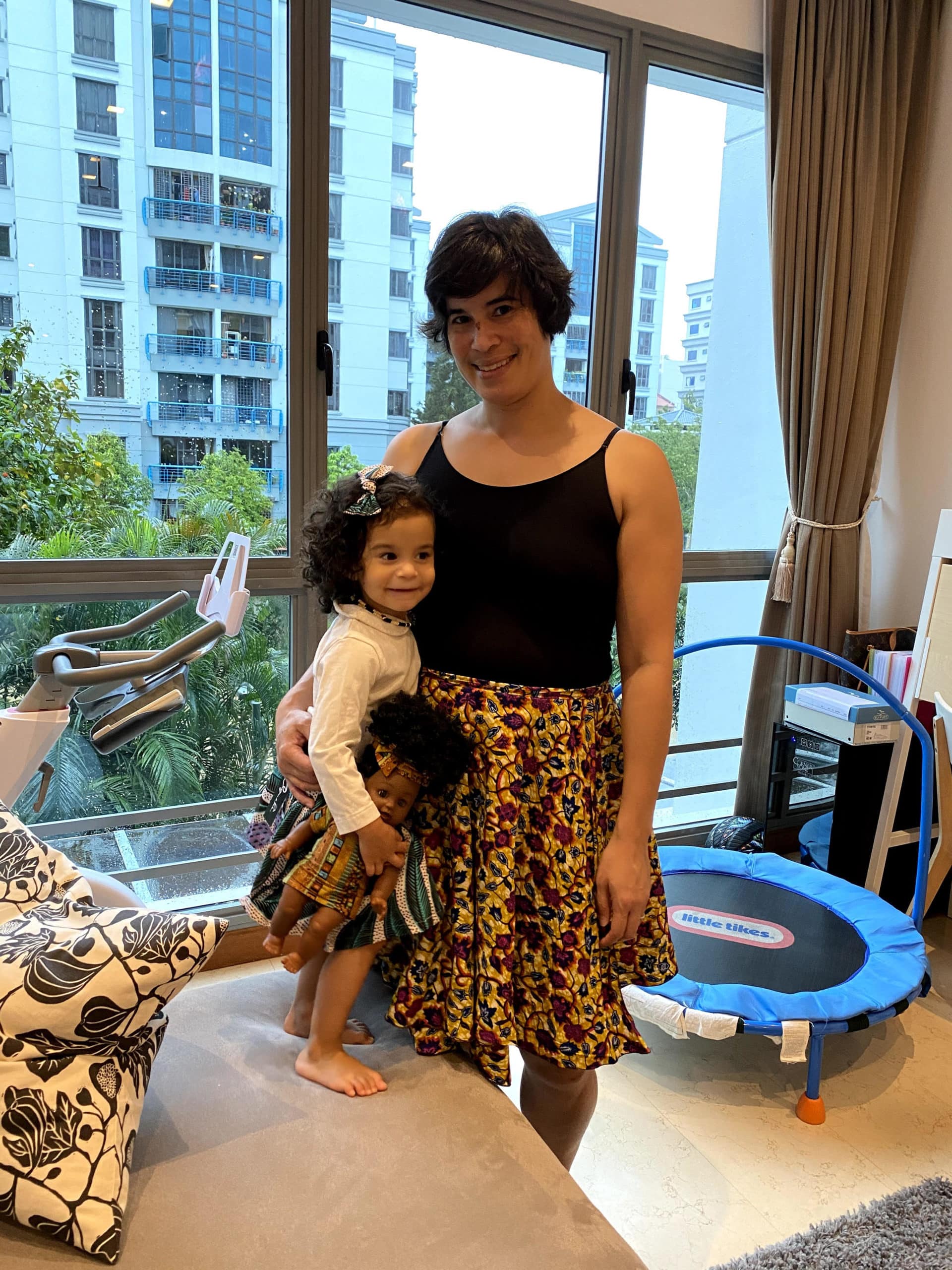 This is the Hayes birthday season; Isaak and both kids all have birthdays sprinkled among Thanksgiving, Christmas, Kwanzaa, and New Year's, so this is "party every weekend" time. Our favorite traditions for Kwanzaa are listening to gospel music and the Black National Anthem (in an attempt to teach it to the kids), planning our Karamu, building relationships with other expats of African descent, and video calling our family back home. 
Why is this year's celebration extra special?
Celebrating our kids is one thing that naturally brings us hope during the pandemic. We are going on two years without being able to come back home to see our family for holidays or to welcome our family to our home here in Singapore. Kwanzaa is an uplifting time that brings us joy and grounds us in purpose and in our connection to our ancestors. It gives us a nice reset before starting a new year. 
---
Thank You For Celebrating Kwanzaa in Divaland,
Rassamee and Isaak!
This year we have absolutely loved sharing how our Diva Dwellers and amazing friends celebrate all different kinds of cherished holidays. Kwanzaa is an important time of year for many people, and we wish everyone who is celebrating light, happiness, and peace! 
If you would like to keep learning about some of the other holidays we've been celebrating in Divaland this year, you can browse a few of our other posts here: 
Thank you for sharing your holiday with us. It is a true joy to know people like Rassamee and Isaak.