How to does one prepare a unique home for sale in Seattle? For one, have a passion for these stunning homes. And two be a Diva about the details.
As many of our readers know Team Diva specializes in marketing unique homes in Seattle. It is common knowledge that we sell our homes for more money than most listing brokers in Seattle. But where we really shine is when we have a unique home for sale and on our website.
From our perspective, the process is so much more than just staging, grey paint, and pretty photos. We have a passion for capturing just the right view to highlight that deck. Or positioning a hand-crafted kitchen in all of its glory. And as a result, we work closely with all of our sellers Diva Dwellers to identify what makes their home unique and then market those features to work to our sellers' advantage.
Here is what you need to know about preparing your unique home for sale in Seattle.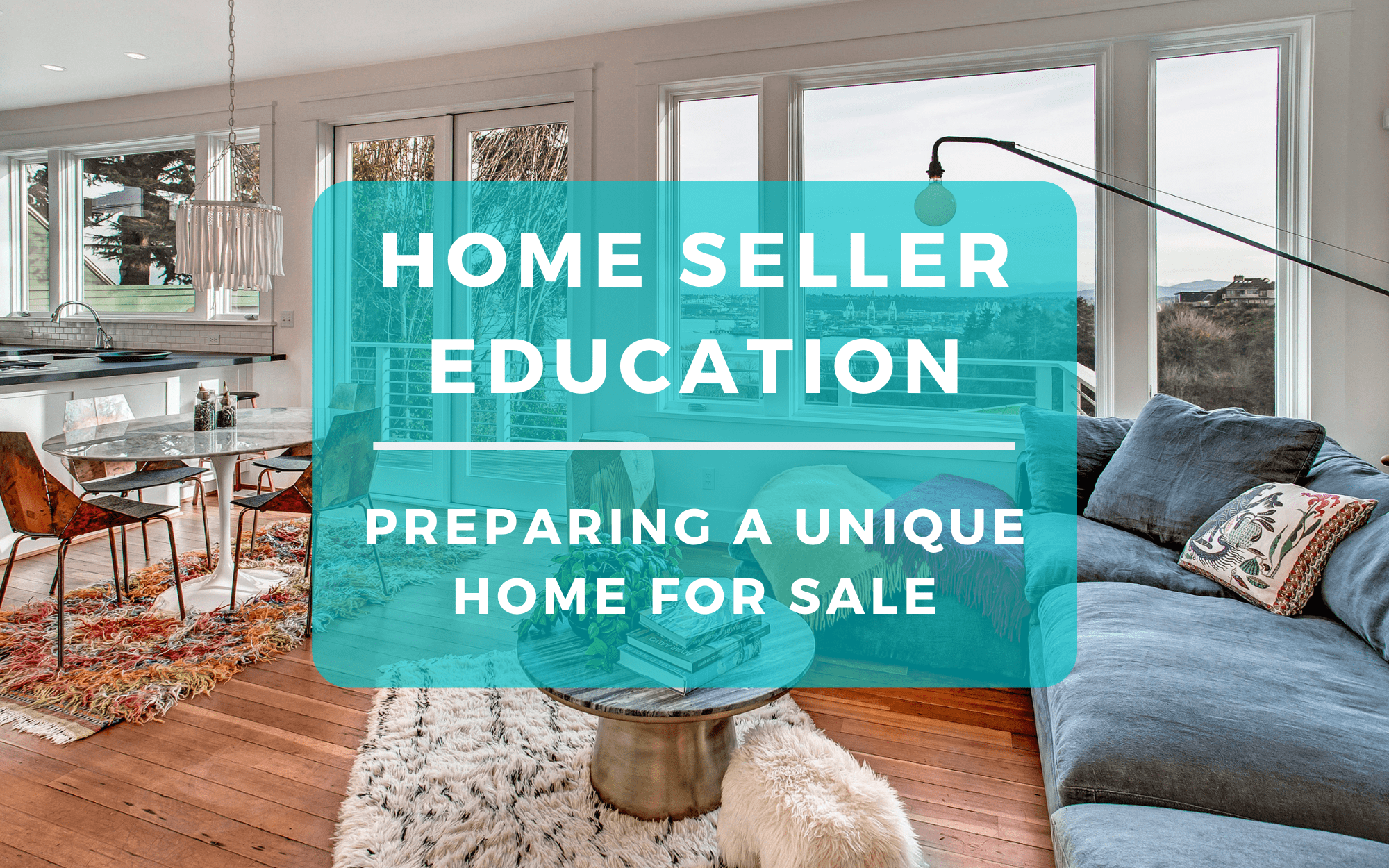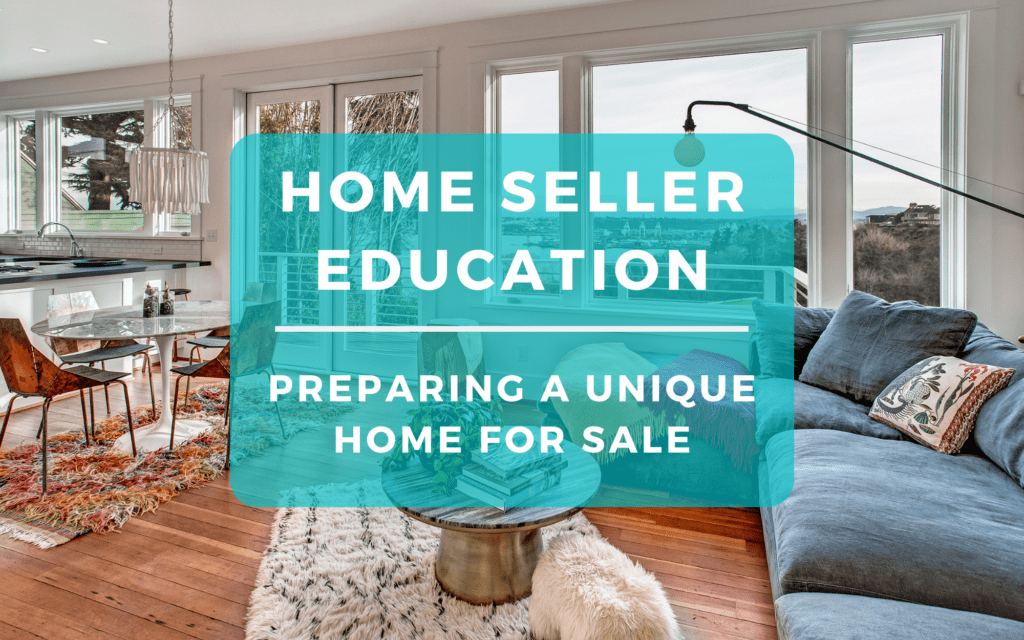 We are going to let you behind the scenes and explain exactly how to prepare a unique home to see exactly how we make stunning homes shine.
Making Updates to Highlight the Details
Marketing the Details that Makes a Home Special aka Unique
Showcasing the Exterior of the Home
Lighting is Everything
Experience Listing Brokers Make the Difference
Get Educated About the Process
Now let's get to the guide.
Team Diva's Guide to Preparing a Unique Home to Sell in Seattle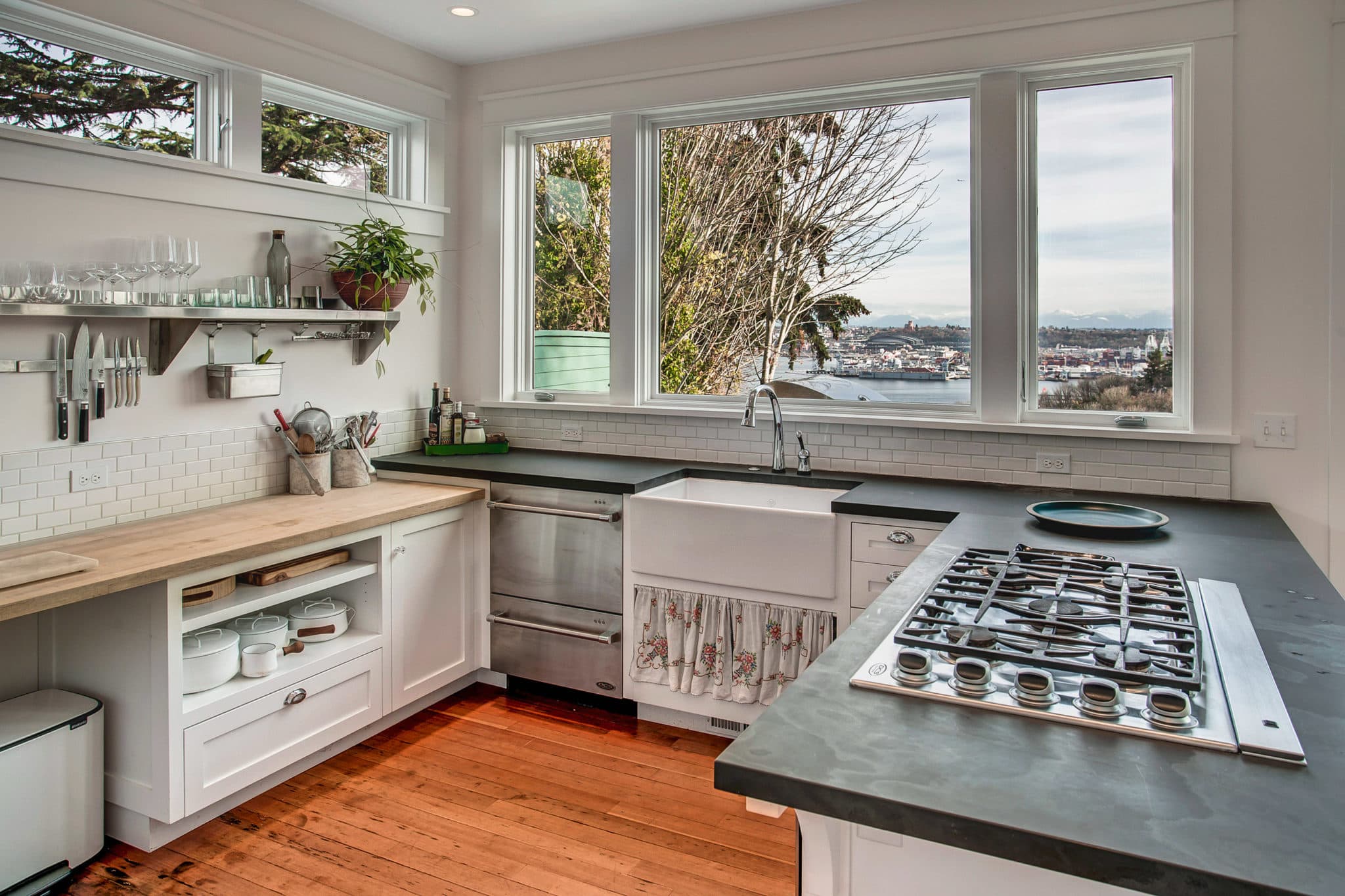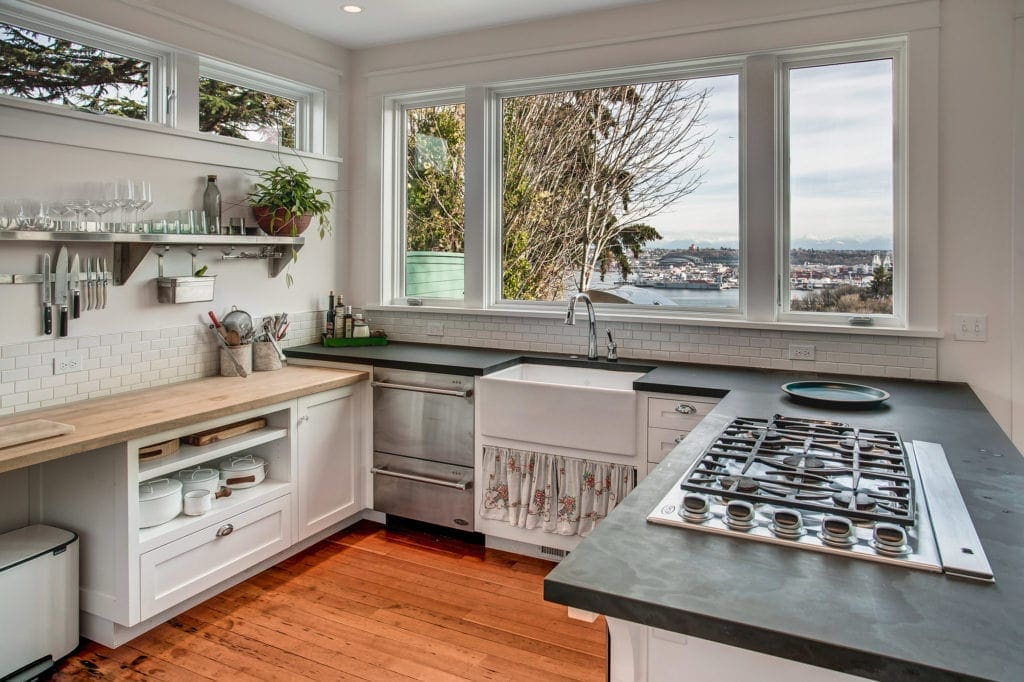 We hear the word "unique" used over and over in real estate. Every home is unique in some way. I mean, doesn't everyone think their home is a special snowflake? (And so they should!)  So what does Team Diva mean when we say a "unique home." 
To us, a "unique home" features something that is truly exceptional and a step above the rest. And, unique does not necessarily mean luxury.
There are plenty of $2 million incredibly large suburban homes out there that are not necessarily unique. When we call a home "unique", we're not referring to something that's just expensive because of its location, size, or extensive use of marble.
A unique home could be a captivating condo, a remarkable townhouse, or a one-of-a-kind single-family home. This might include a home with stunning design features, architectural significance, or a truly innovative remodel. This could also include a location with an absolutely phenomenal view or a magical garden that's straight from a fairy tale. It is different and it is special. 
Making Updates to Highlight the Details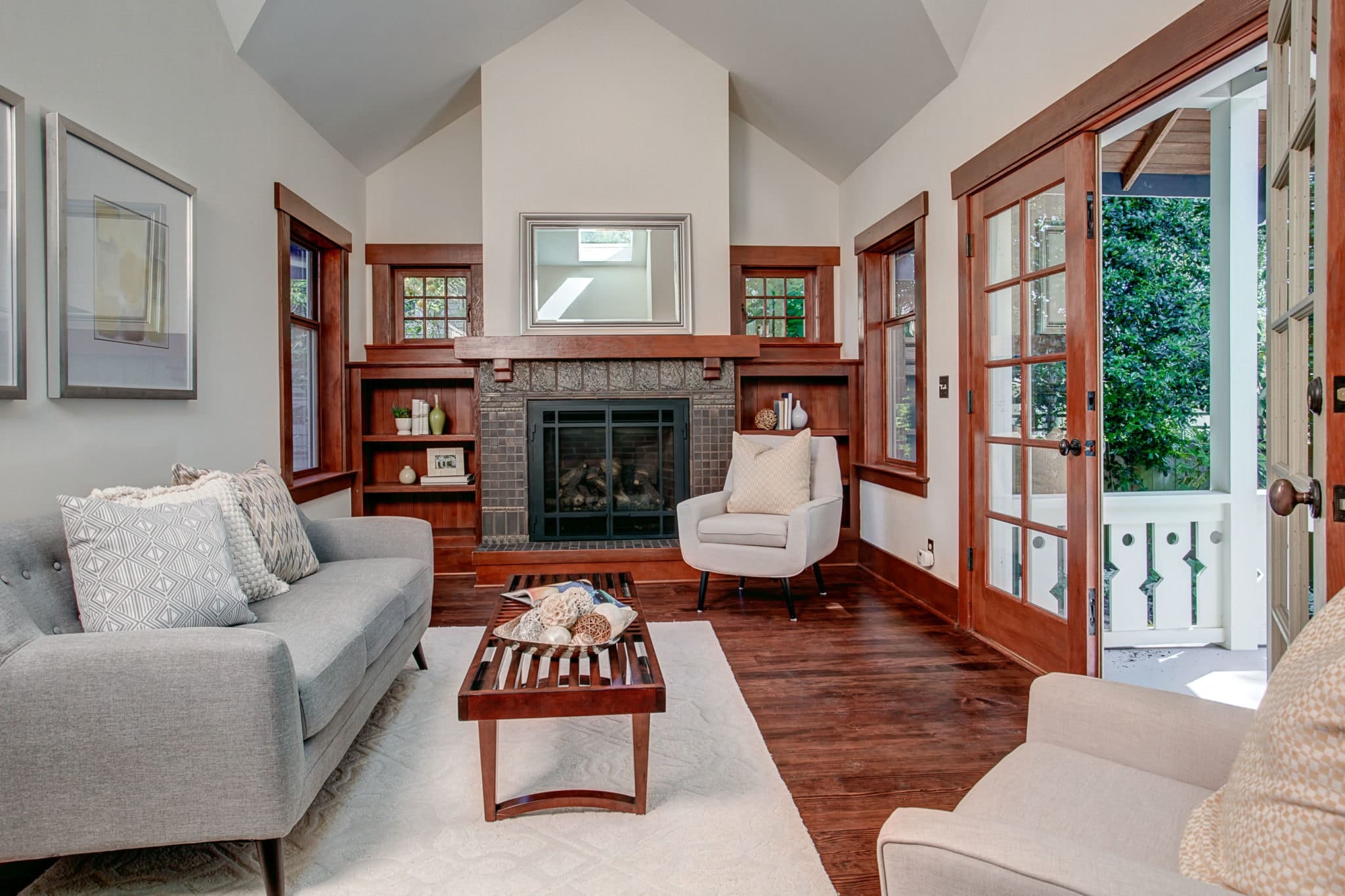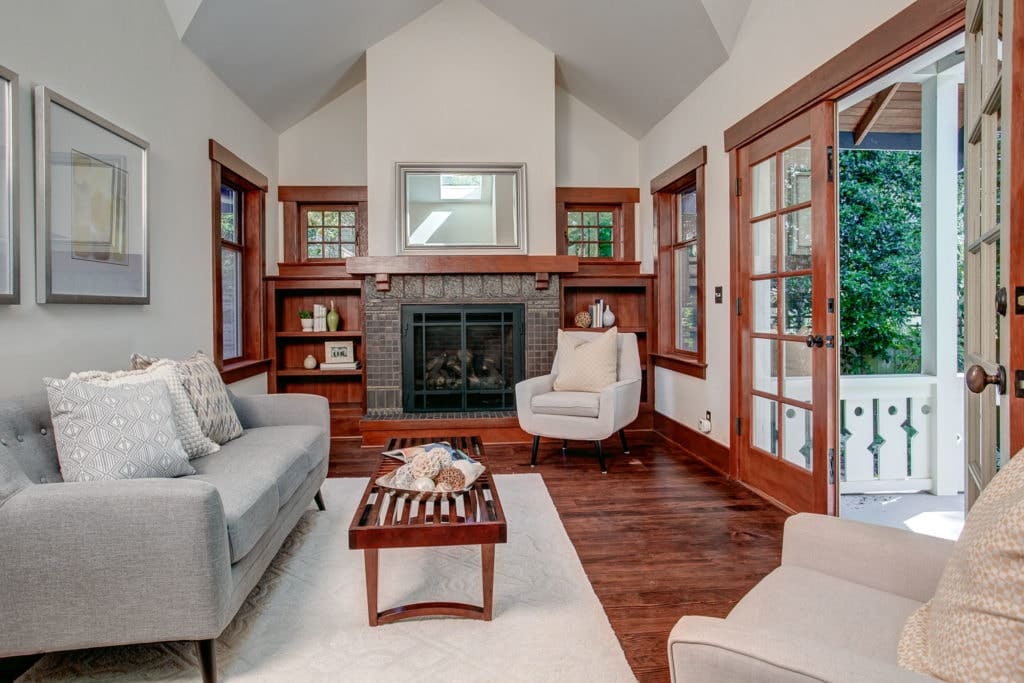 When you have a home with that special something that just says "this home is exceptional," it's beyond important to make sure those key details and features are not overlooked when it's time to prep and fluff your home.
Whether it's a flooring that needs repair, an old oven that you love but just doesn't match the custom cabinets and new artsy tile backsplash, or a lux remodeled 5 piece bath with chipped shower tiles and a drippy shower head – all of these seemingly benign items will detract from the overall glamour of your home's unique features when not addressed properly.
Story Time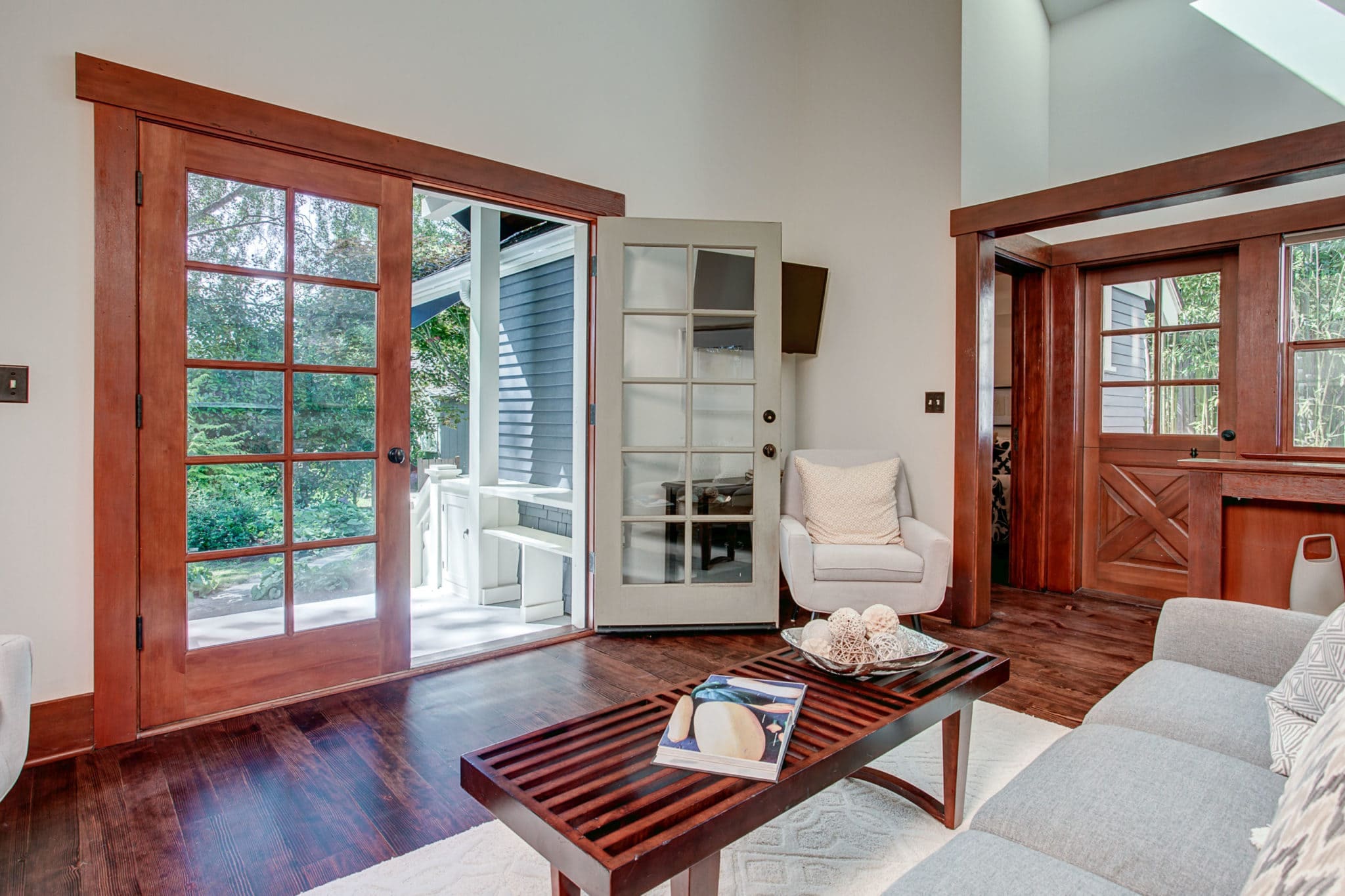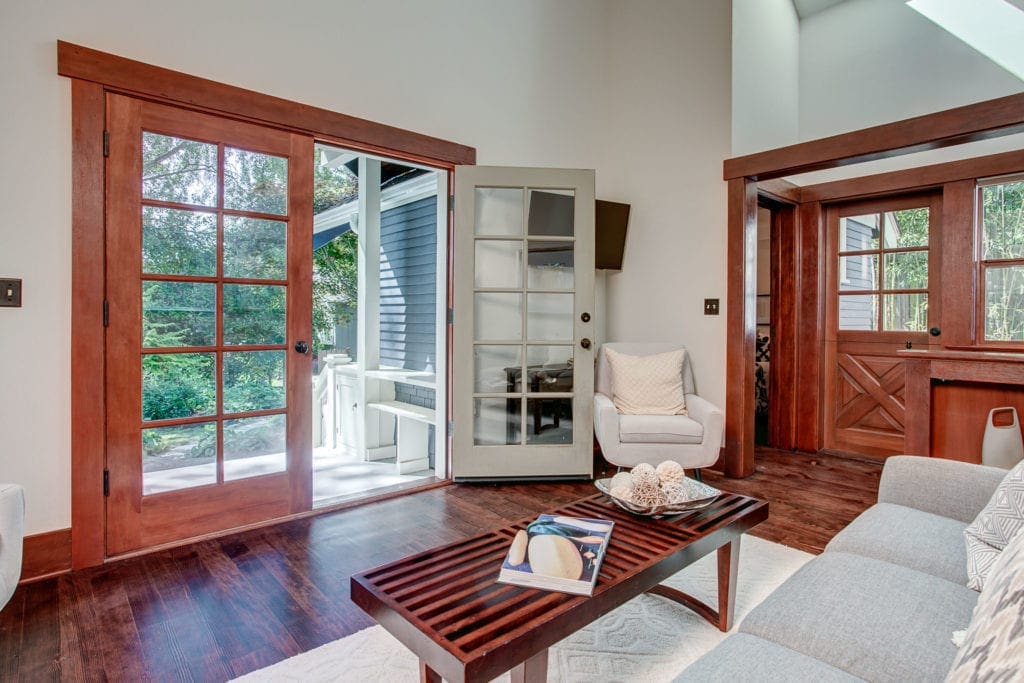 A few years ago we listed a stunning home in Phinney Ridge. And yes – this home was unique. It had been expertly remodeled with a vaulted ceiling den addition that gave this home a glorious expansive open feel. Although the space was glorious, we noticed when touring the home with the seller the hardwood floors had been scratched up by the owners' pups. Something us dog-loving homeowners deal with all the time. We debated whether the floors should be refinished but it was going to take time and money to do. As always our team took pre-listing photos to detail out the prep work for the seller. As soon as we saw my photos – we knew the floors were a must! Space may have been gorgeous, but all we could focus on were the scratched-up floors.
Our Diva Dwelleragreed to have ALL the floors refinished and voilà. The photos were stunning, the space was magical. So magical we sold this home for almost $300,000 over list price!
Now that is Diva magic!
Marketing the Details that Makes a Home Special aka Unique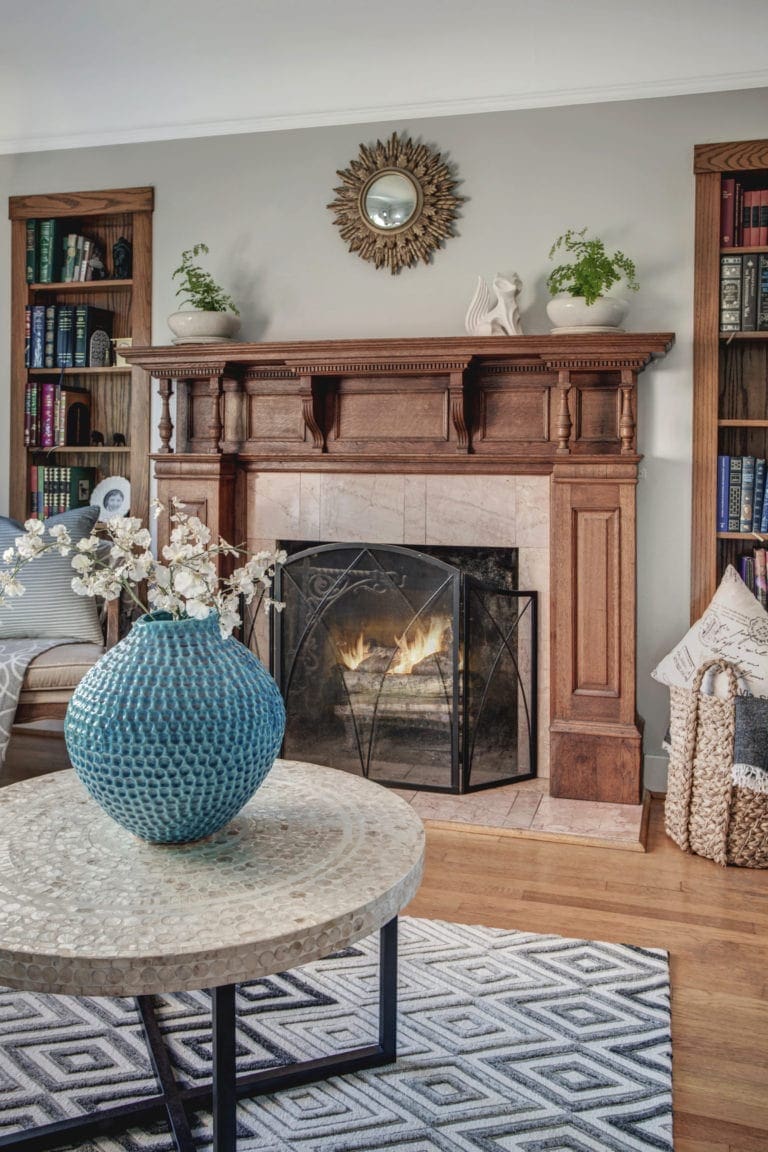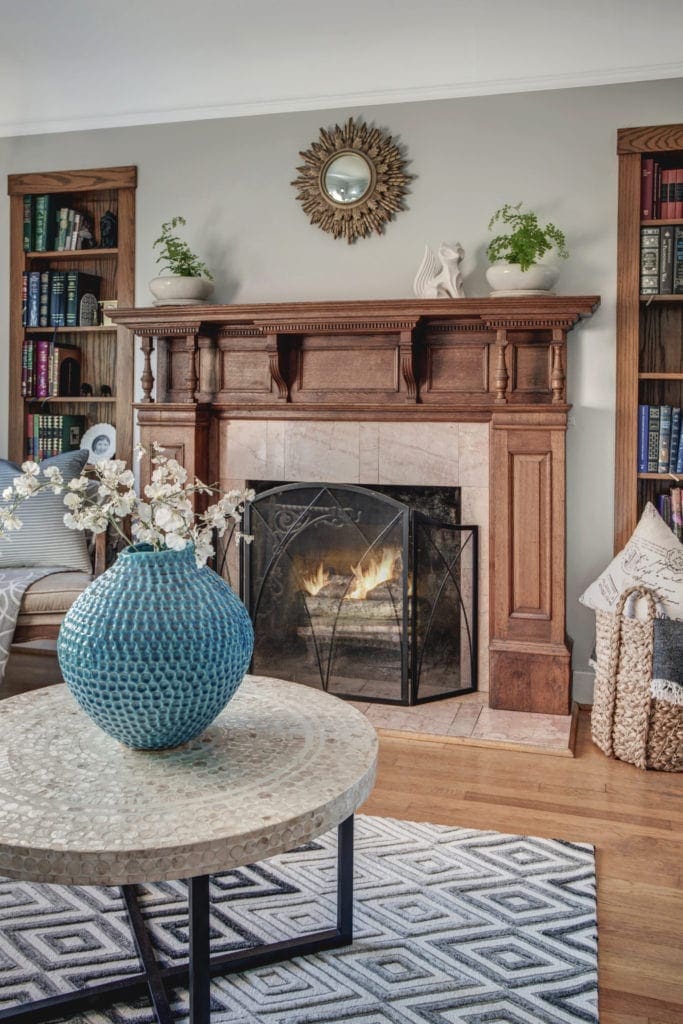 Team Diva does extensive marketing on all of our Diva Dwellings, and it's super important that the properties we market are show-ready and as perfect as possible. This is even MORE important for a unique home. If your home has standout features and details, you need to be sure those features get extra air time. This means showcasing the entire home in the best light and, particularly focusing on areas of your home that are adjacent to those show-stopping, unique details. Failing to prepare your home in the best light – across the board will impact even the most beautiful of features, pulling down their value. If you have something distracting from your home's unique details, then it's even more important to fix it.
Showcasing the Exterior of the Home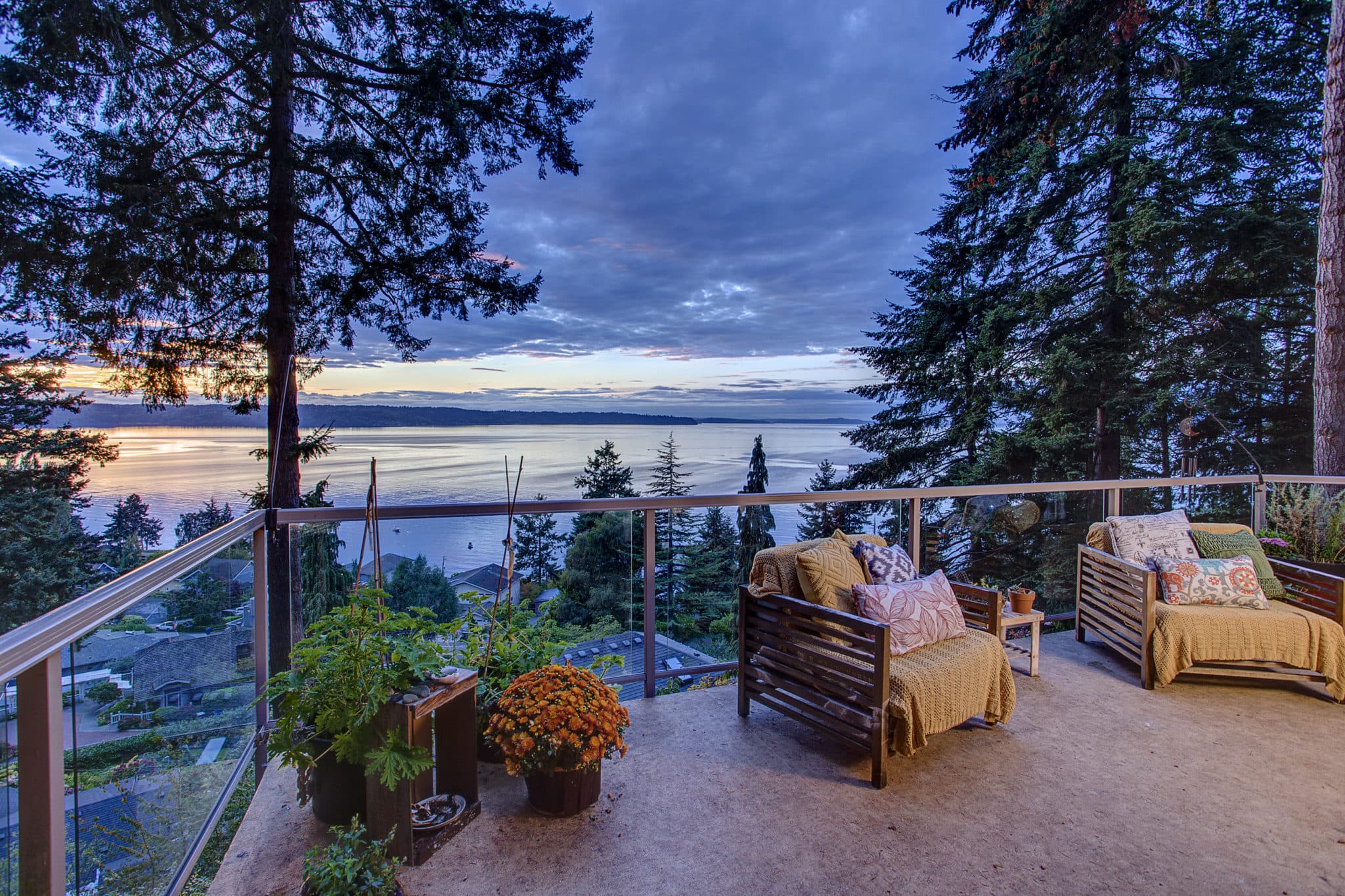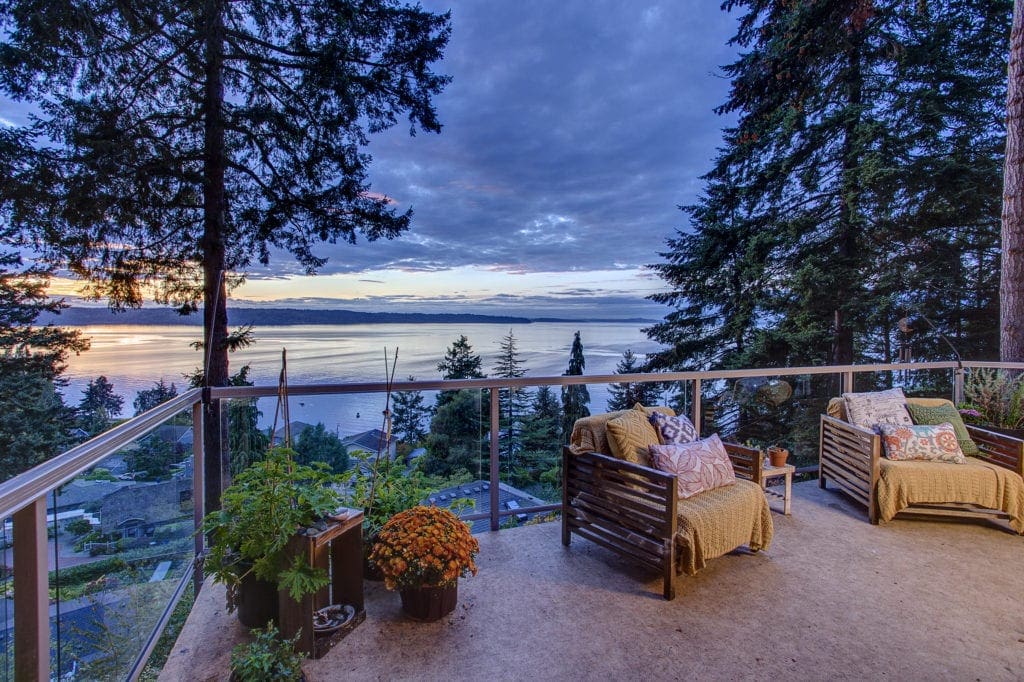 We mentioned earlier that one possible feature that makes your home unique could be an extraordinary view. If that's the case, you need to spend extra time and energy making sure you deliver the complete experience. If you have an incredible view but you have to look past a mud pit for a yard or a garden overgrown with weeds and blackberry brambles, no one is going to be looking at your exceptional view. They are going to be counting up how many dollars signs it will cost them to fix up the yard, on top of the stress of finding a good landscaper to do the work. Why kill the feature that adds pizzazz to your home by allowing your unattended, ugly backyard to take center stage? When it's time to list your home, you want every buyer to be able to get the full experience of what it means to live in your unique home by reveling in the amazing view.
Preparing your unique home for sale could mean something as simple as a paint job. If the exterior of your house is architecturally intriguing but you have bubbling paint, that's not going to win you any points. Curb appeal is a big deal for any home, but especially for your unique home. 
Dive into the Diva Blogs for How to Prepare Your Home for Sale
Lighting Is Everything for Unique Homes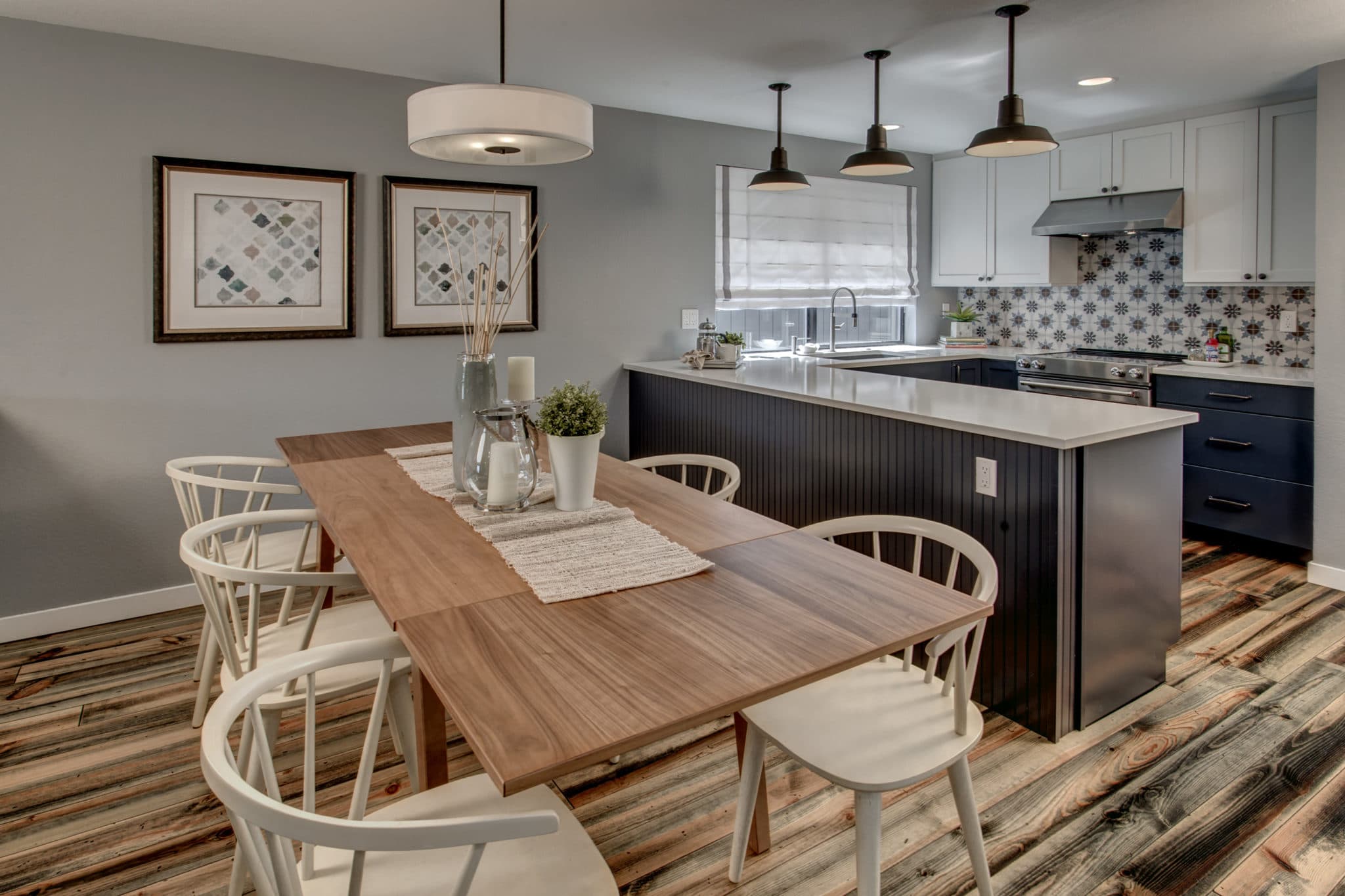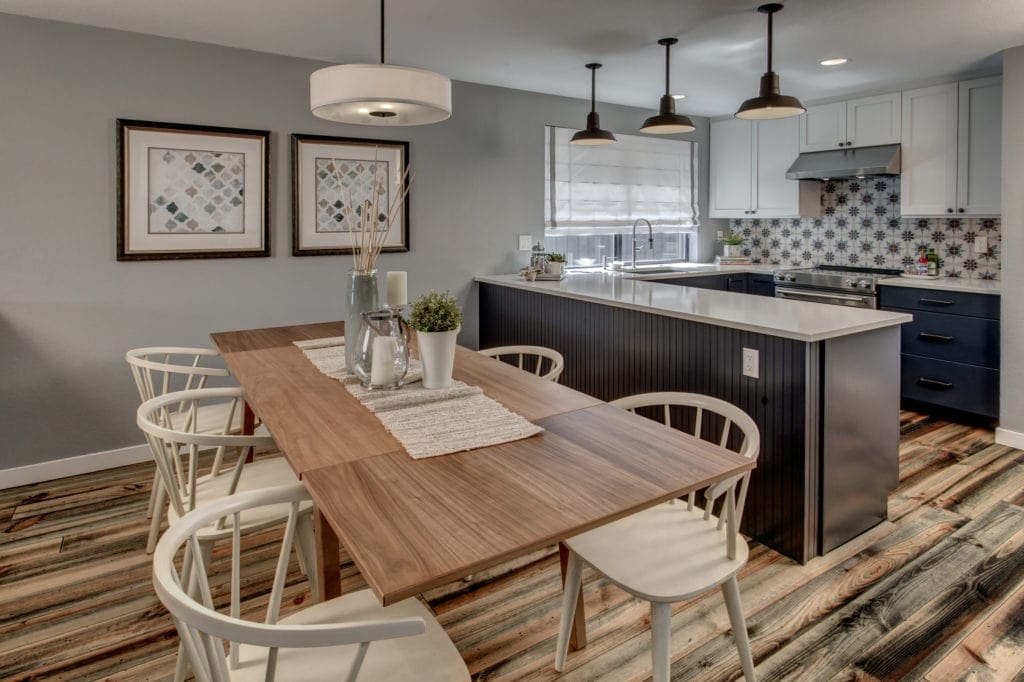 Nothing kills the vibe in a beautifully designed home like poor lighting. Dare I say, it is this Diva's number one pet peeve! Lighting is a big deal for all of us Divas. If your home is lacking in the appropriate amount of lighting, has fixtures that are not in good condition, has dated or discordant lighting – correcting it will be a MUST. And another HUGE no no for this Diva is builder-grade lighting. You know the ones – those low-grade generic flush mount ceiling lights you get at Home Depot. They all have to go!  
With lighting, intentionality is incredibly important. It's not that you can't mix retro and modern lighting in the same house. It's is all about where and how. Also, mixing chrome and brass is usually a very bad idea. The same is true for the quality of the light—you want to make sure that the type of lights you're using are consistent throughout your home. These are subtle, easy things you can upgrade, and you do not need to break the bank on $1000 chandeliers to create a well-lit room.
You Need to Work with Experienced Agents to Prepare Your Unique Home for Sale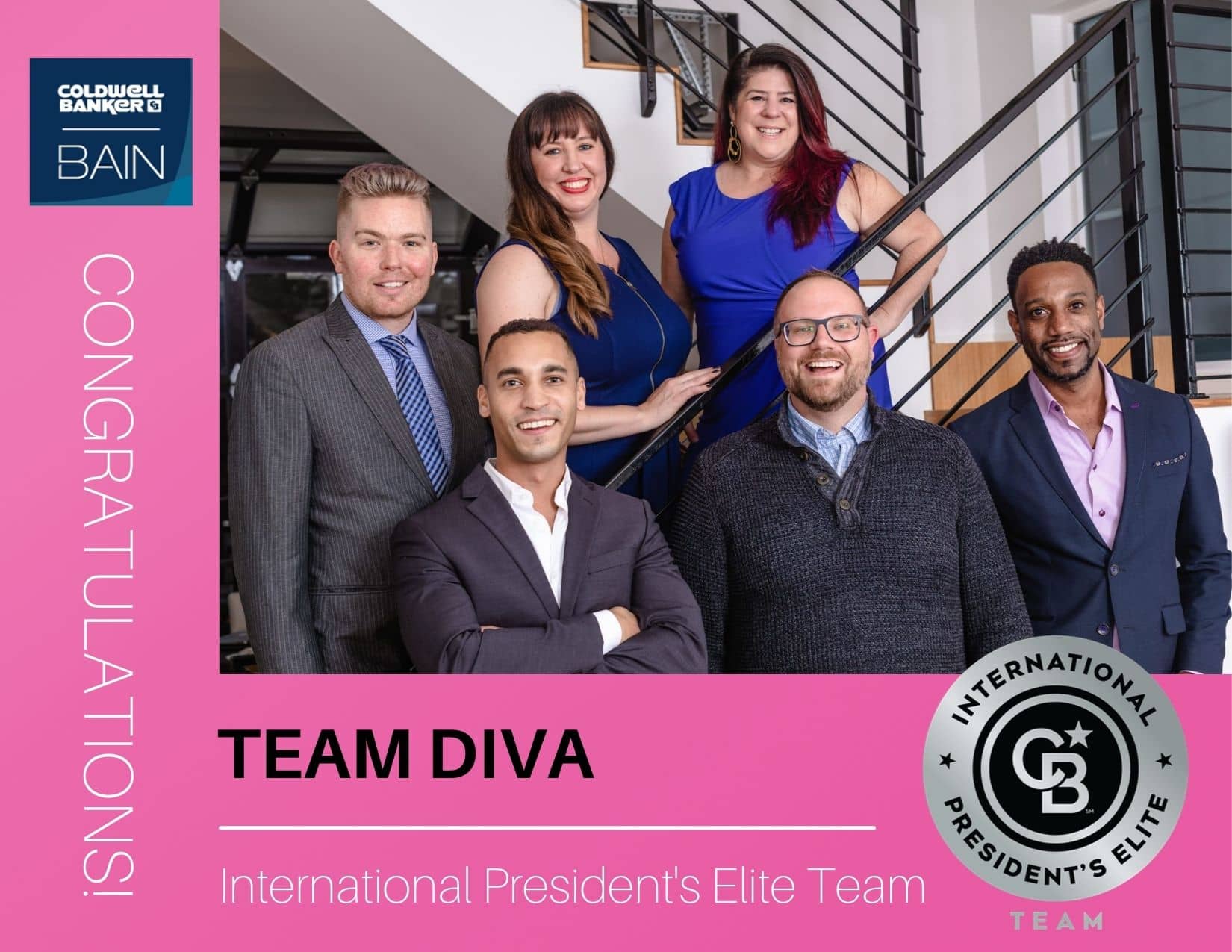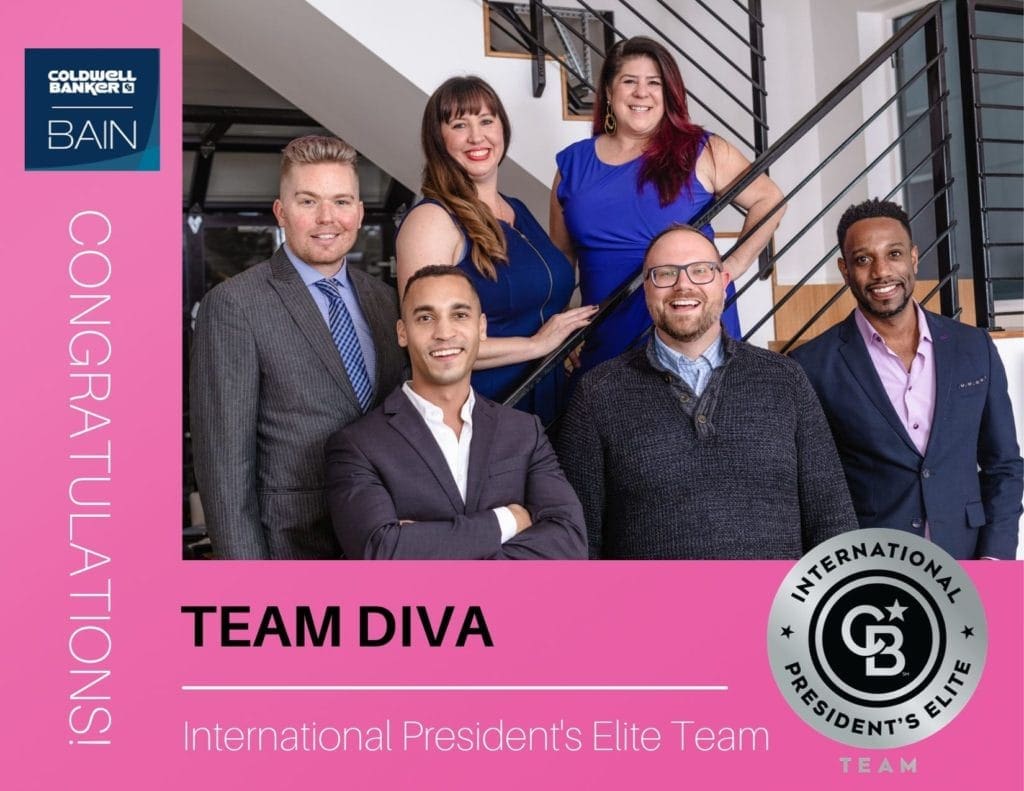 Team Diva specializes in listing and selling unique homes in Seattle. When you're ready to sell your unique home, you want to work with experienced agents who understand exactly how you should prep your home for the market. You might not be able to see everything that needs to be done, and this is when real estate expertise and an outside perspective is invaluable. Team Diva works with both buyers and sellers, so we know what buyers are looking for the moment they walk inside a home. We're able to use this knowledge with our seller clients to highlight what buyers want to see. We also know what red flags they look out for, and can help you avoid those. 
Once we help you prepare your unique home for sale, we're able to do the high-level marketing we do for all our unique Diva Dwellings. We have an in-depth marketing strategy for all of our Diva Dwellings—read about The Diva Difference here.
Here are resources to help you find your Divas to sell a unique home in Seattle
---
Resources for How to Sell a Unique Home in Seattle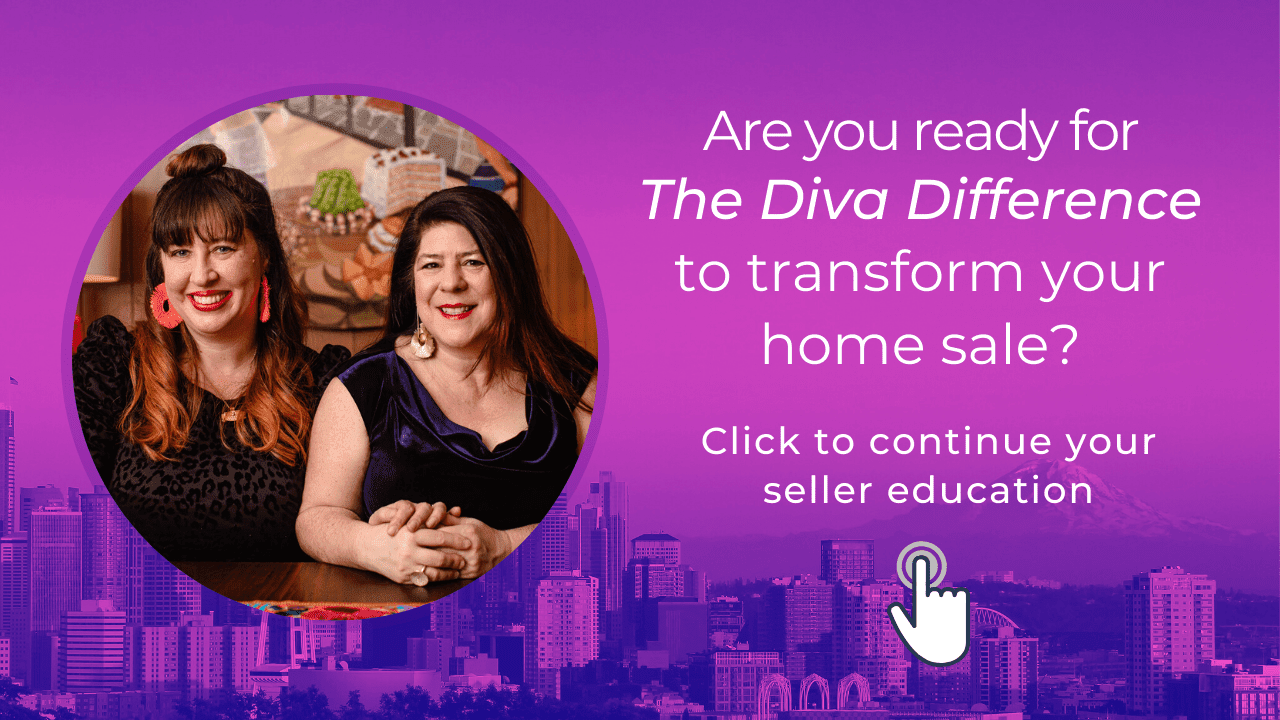 Check out our "How to Sell a Home in Seattle" blog for the basic steps of selling a home. It gives you a comprehensive look at the entire process, with links for deeper reading on every subject. Then, when it's time to sell your unique home, choose Team Diva and The Diva Difference.
In the meantime get educated with our following home seller guides.
How to Sell a Home in Seattle Guides
Steps to Prepare a Unique Home for Sale in Seattle
Hopefully, our guide to preparing your home for sale has helped you through this process. Once again the steps are as follows.
Making Updates to Highlight the Details
Marketing the Details that Makes a Home Special aka Unique
Showcasing the Exterior of the Home
Lighting is Everything
Experience Listing Brokers Make the Difference
Get Educated About the Process
We are here to help. Our team understands that this process can take a year or two. And we are more than willing to give you a personalized plan to get the ball rolling. Feel free to contact us directly at thediva@teamedivarealestate.com or call/text 206-271-0264.