We just listed one of those rare commodities, a stunning West Seattle View Home just minutes to Lincoln Park. As usual, it's hard to narrow down everything we love about this house to just five items, but we are quite proud of this list. It characterizes just how unique and well-kept this West Seattle View Home is. It had some great remodeling work in the main living spaces, and customized touches that make it truly luxurious.
Our Top 5 Reasons To Love This West Seattle View Home
As we mentioned, it was hard to narrow down just five fabulous details about this West Seattle View Home, but we did our best. From the swanky owners' suite to the coveted laundry room (trust me, you will swoon) to the multi-level main living spaces, this home says glamour. Add in the magnificent view and the wonderful neighborhood and there is no doubt this home is something special.
The Gorgeously Remodeled Owner's Suite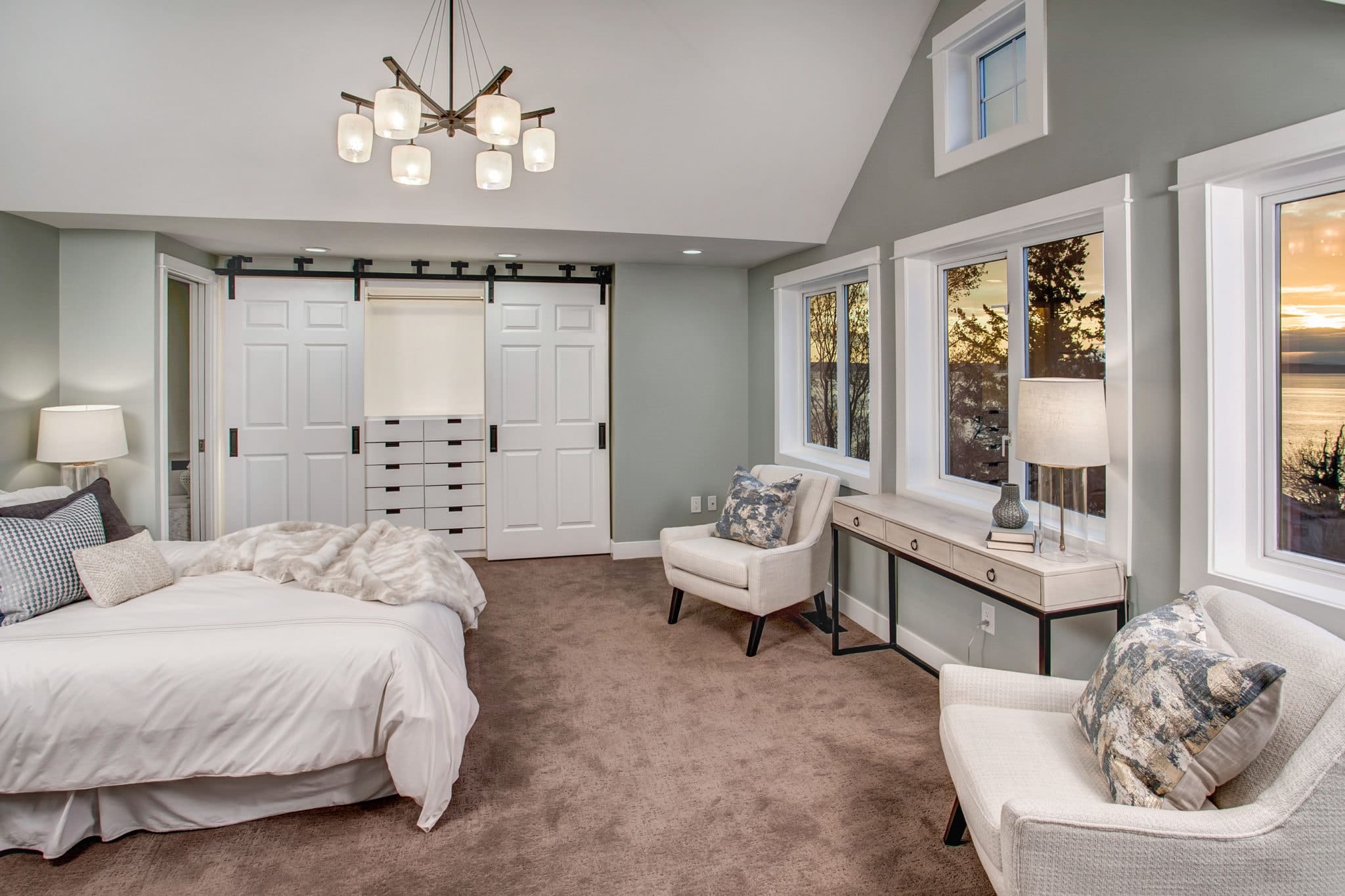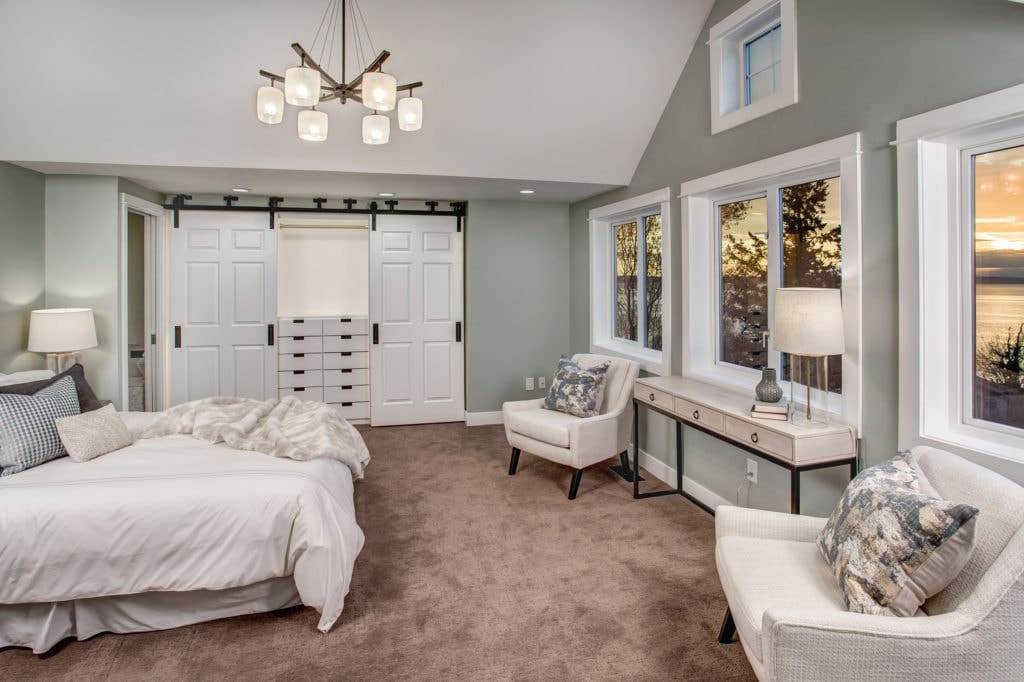 People spend a lot of their lives in their private quarters, so it's intuitive to start with the Owner's Suite on this list. In this home, there's even more reason to start here: This space is beyond luxurious.
First off, there is the luscious en suite bathroom, complete with double sinks and a deep, stone soaking tub. You'll love taking a lush bubble bath while listening to music, reading a book, and sipping on a glass of wine. In the shower, there are custom shelves for all your products, out of view from outside, keeping everything chic and uncluttered. Then there are the huge west-facing windows framing the stunning unobstructed view.
But honestly, the stars of this suite are the double full-length closets. Both sides are custom designed, with a walk-in area, interior lighting, and three floor to ceiling moveable shoe shelves that would make Mariah Carey melt with envy.
The Laundry Room…Yes, really!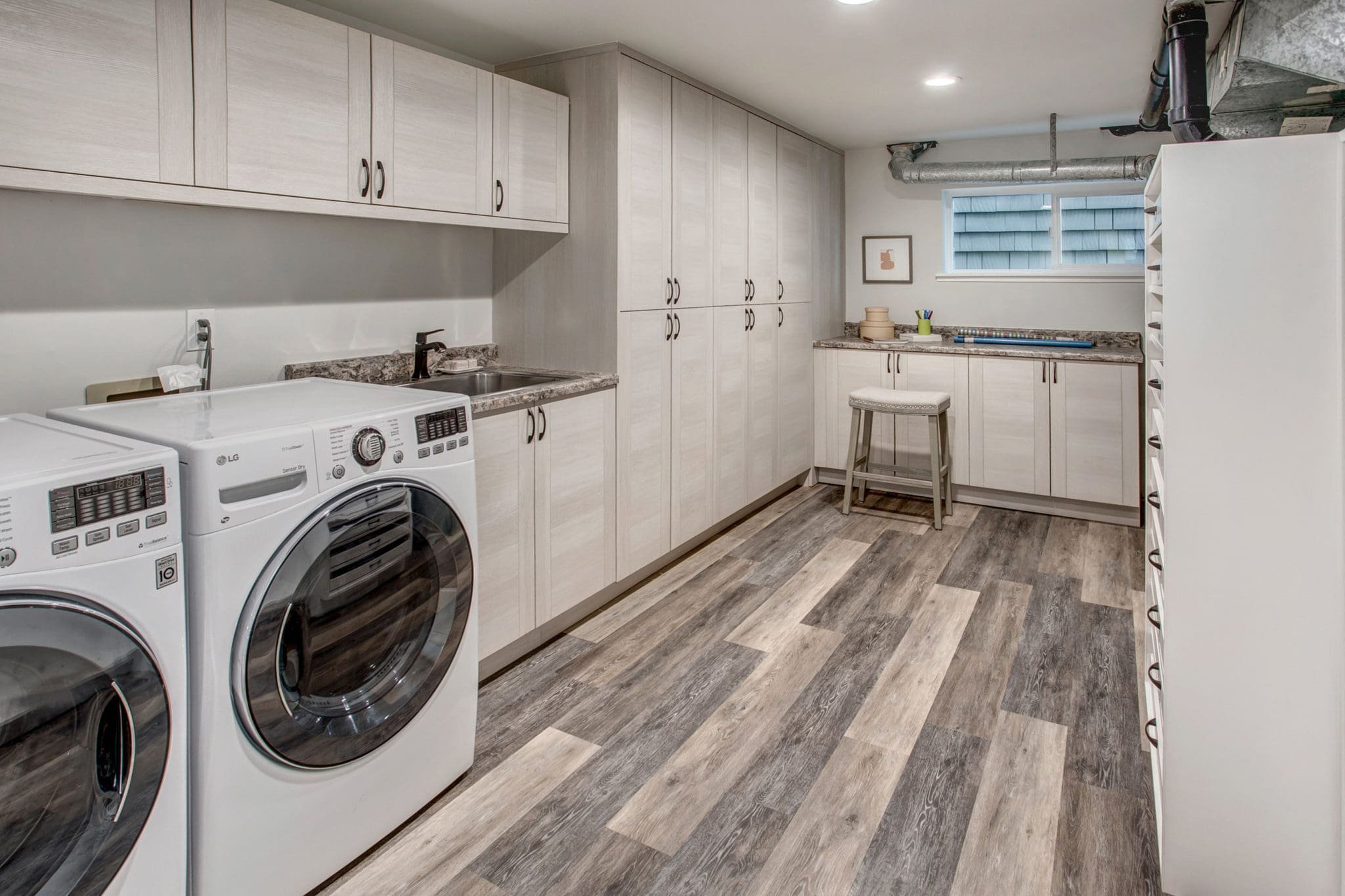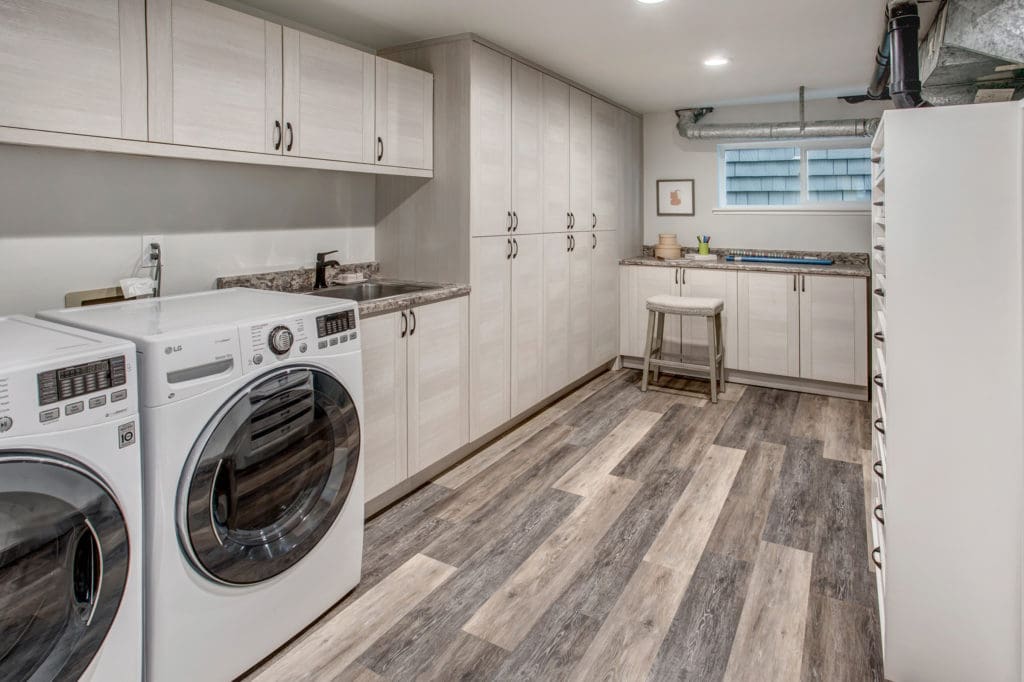 This may be the first time a laundry room has been featured in our Top Five, but this space is truly worthy. The amount of custom storage is out of control. There are brand new high-end washer and dryer and a craft area with even more under counter storage. And beyond all this, there is also a custom-built cabinet full of drying racks for all your most delicate items. Clearly, if you are going to have all that divine closet space to keep your fabulous clothes, you might as well have an equally as fantastic space in which to take care of them.
The Multi-Level Main Living Area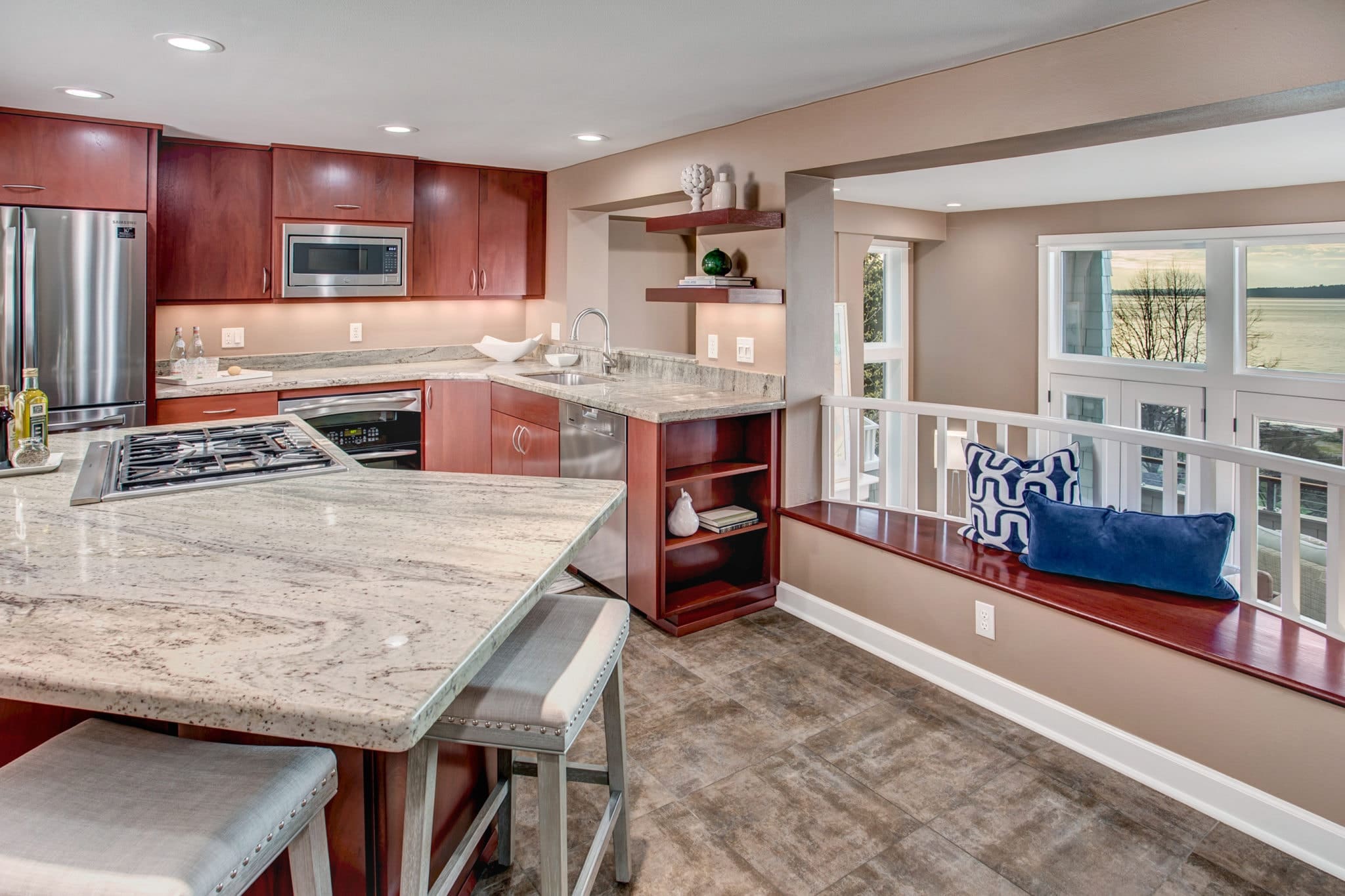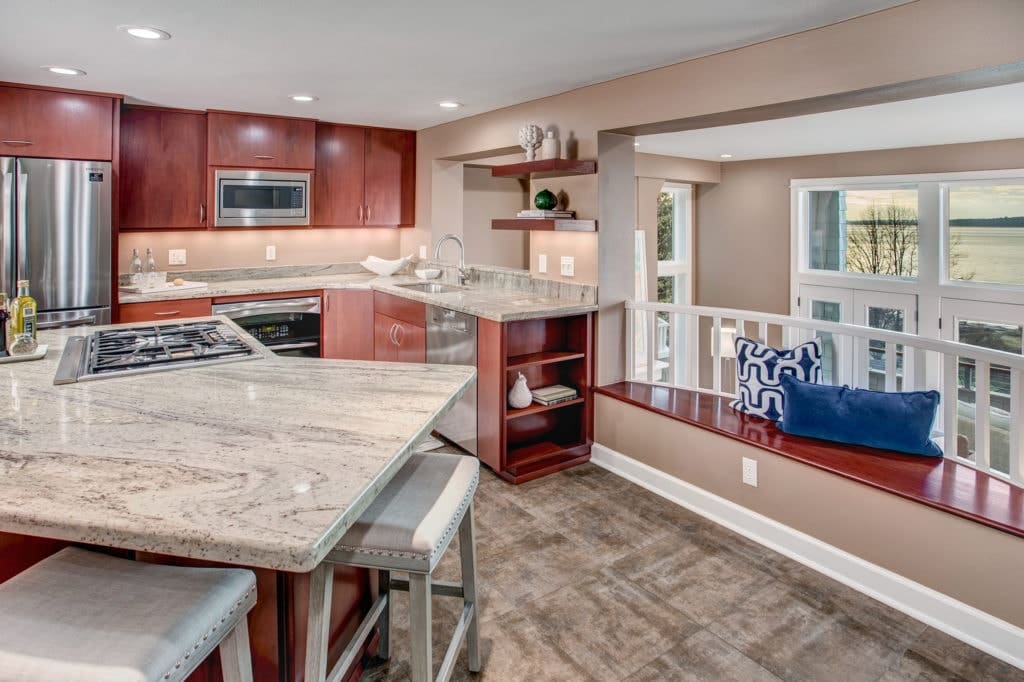 These spaces were clearly designed for one reason: to take advantage of the VIEW. The kitchen sits above and is open to the grand living room below. This kitchen has been completely remodeled with custom cabinets, granite counters, high-end stainless steel appliances, a five-burner gas stove, and so much more. The best part is the counter seating area was clearly configured so you can take in the stellar view while enjoying your morning coffee and toast, or evening tapas and vino.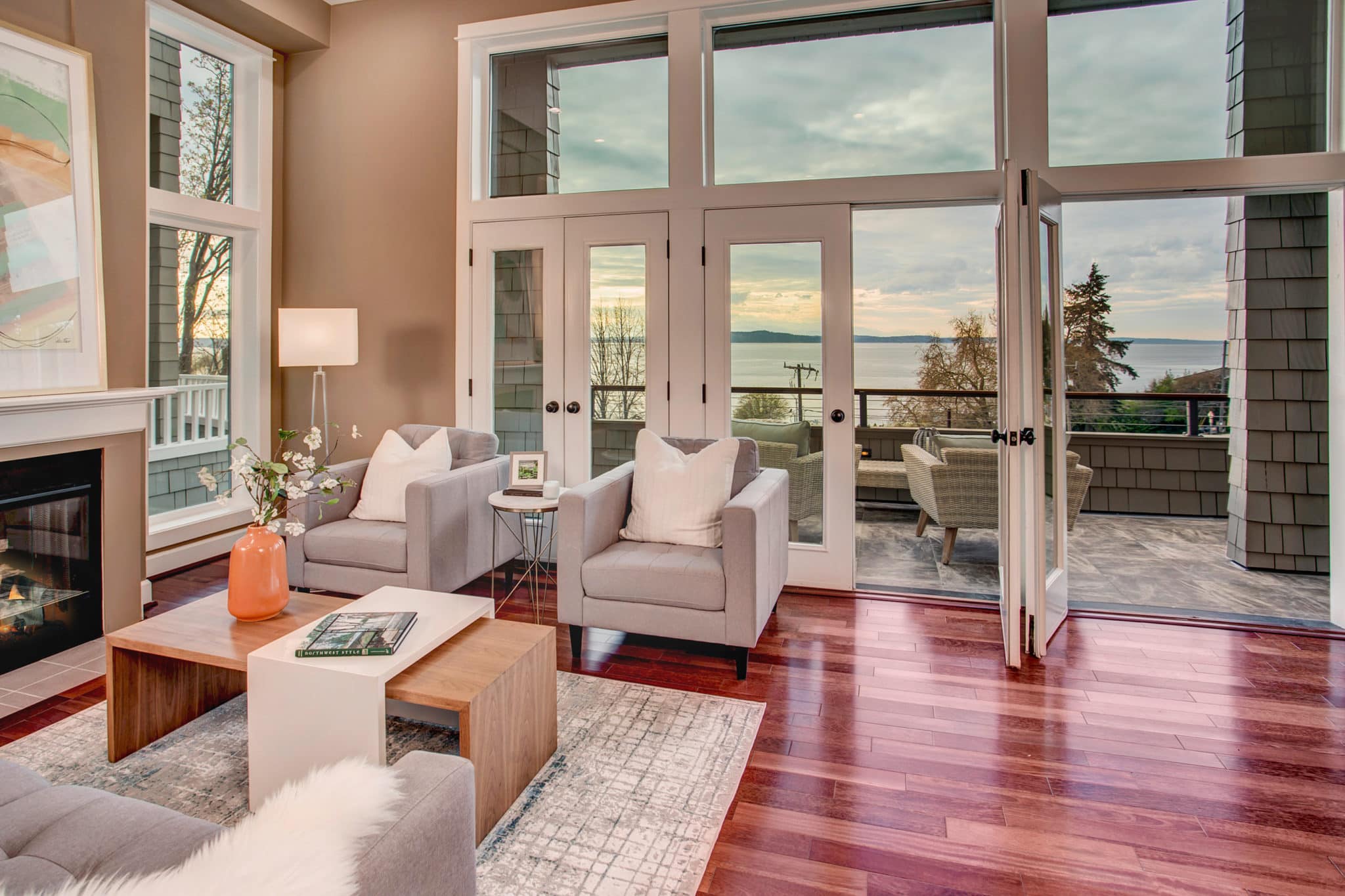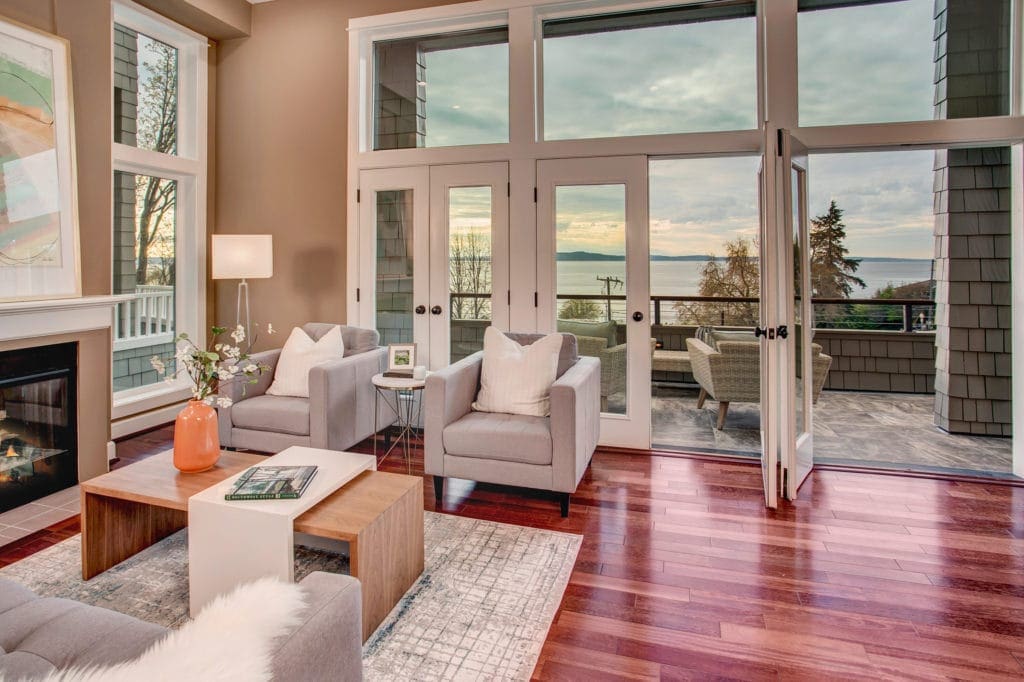 Below the kitchen is the open living room with its gloriously high ceilings, a gas fireplace, and a full-length wall of windows, and three sets of French Doors that open out to the gracious balcony. All the better for you to enjoy the magnificent …
VIEW: The Pure Glory Of This West Seattle View Home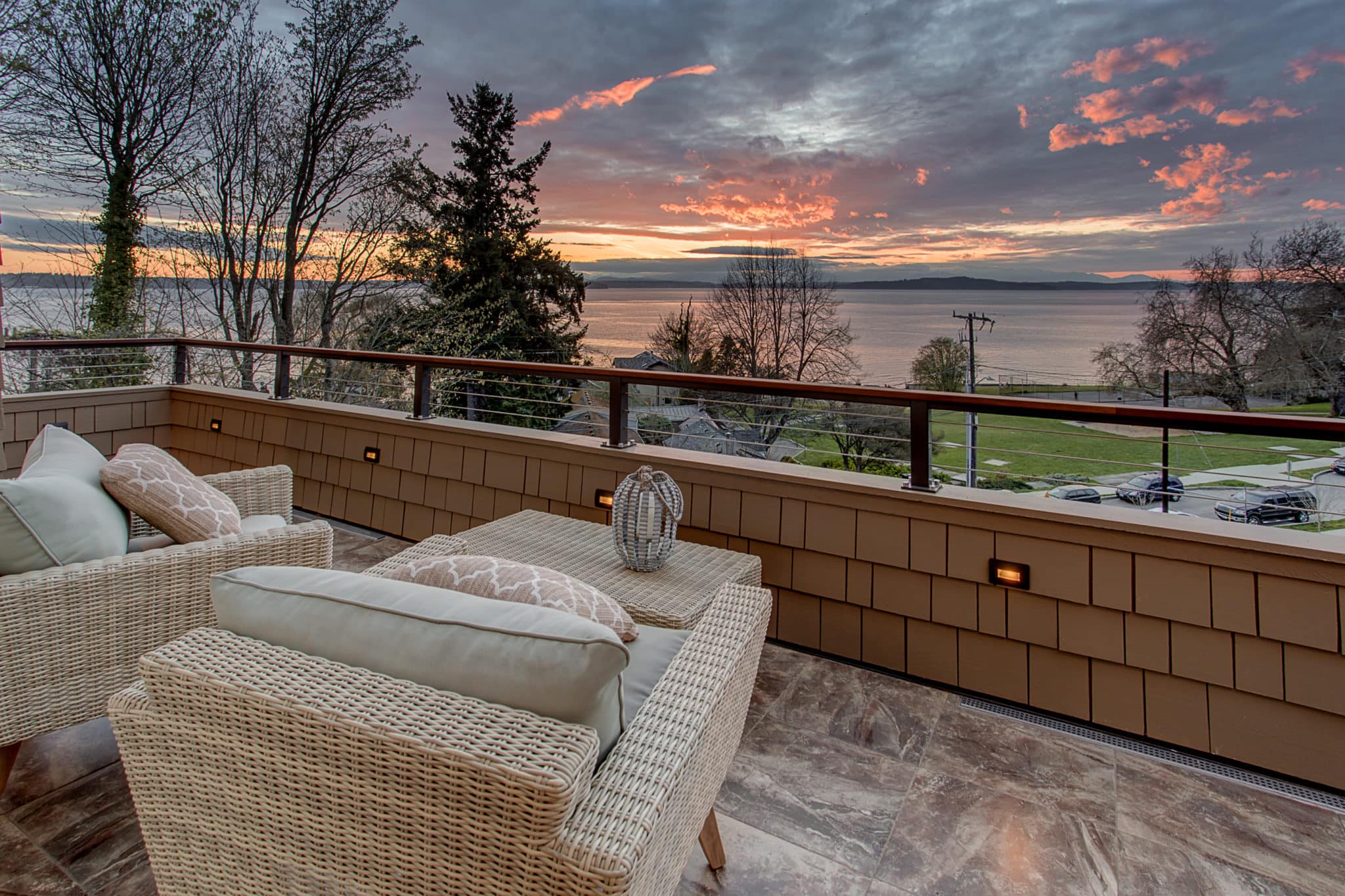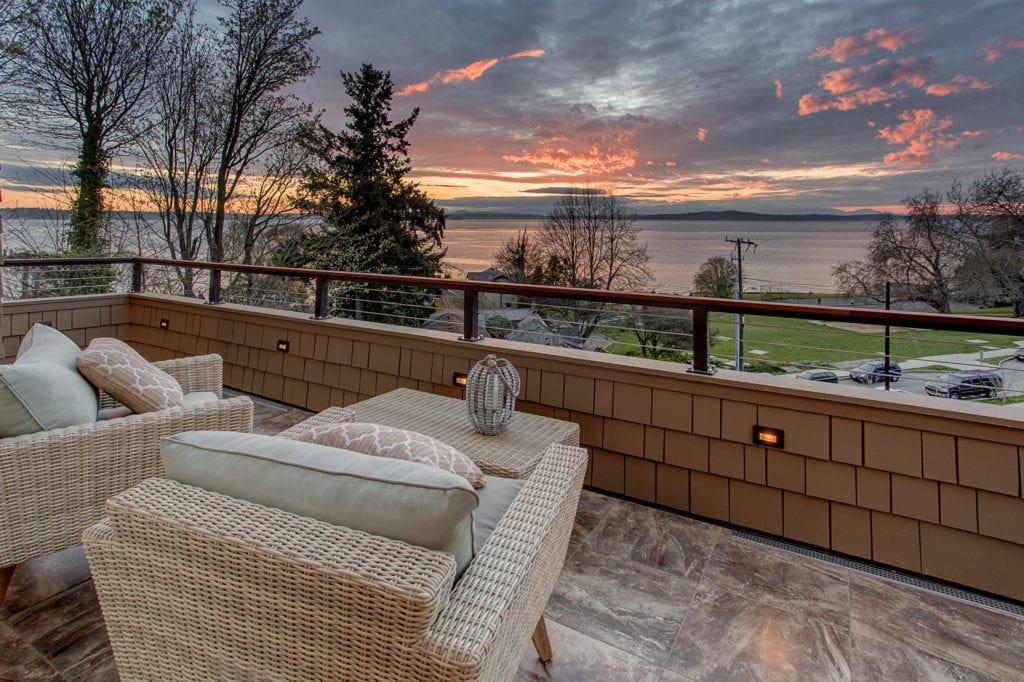 As you can tell, this home is perfect appointed for its owners and guest to have an unobstructed view of Puget Sound and the Olympic Mountains from every major living space. It's simply breathtaking year-round, with each season having its own highlights. Watch the wildlife and boats sail by. Wake up to see the snow-capped Olympics glowing pink in the sunrise, and take in all the brilliant sunsets you can imagine at cocktail hour.
The current owners love preparing a meal while entertaining friends gathered in the kitchen, living room, and on the gracious balcony, where dinner is often served. What a truly magical lifestyle to have the grandeur of the Sound and Olympics as your everyday outlook.
Let's Talk About This Quaint Neighborhood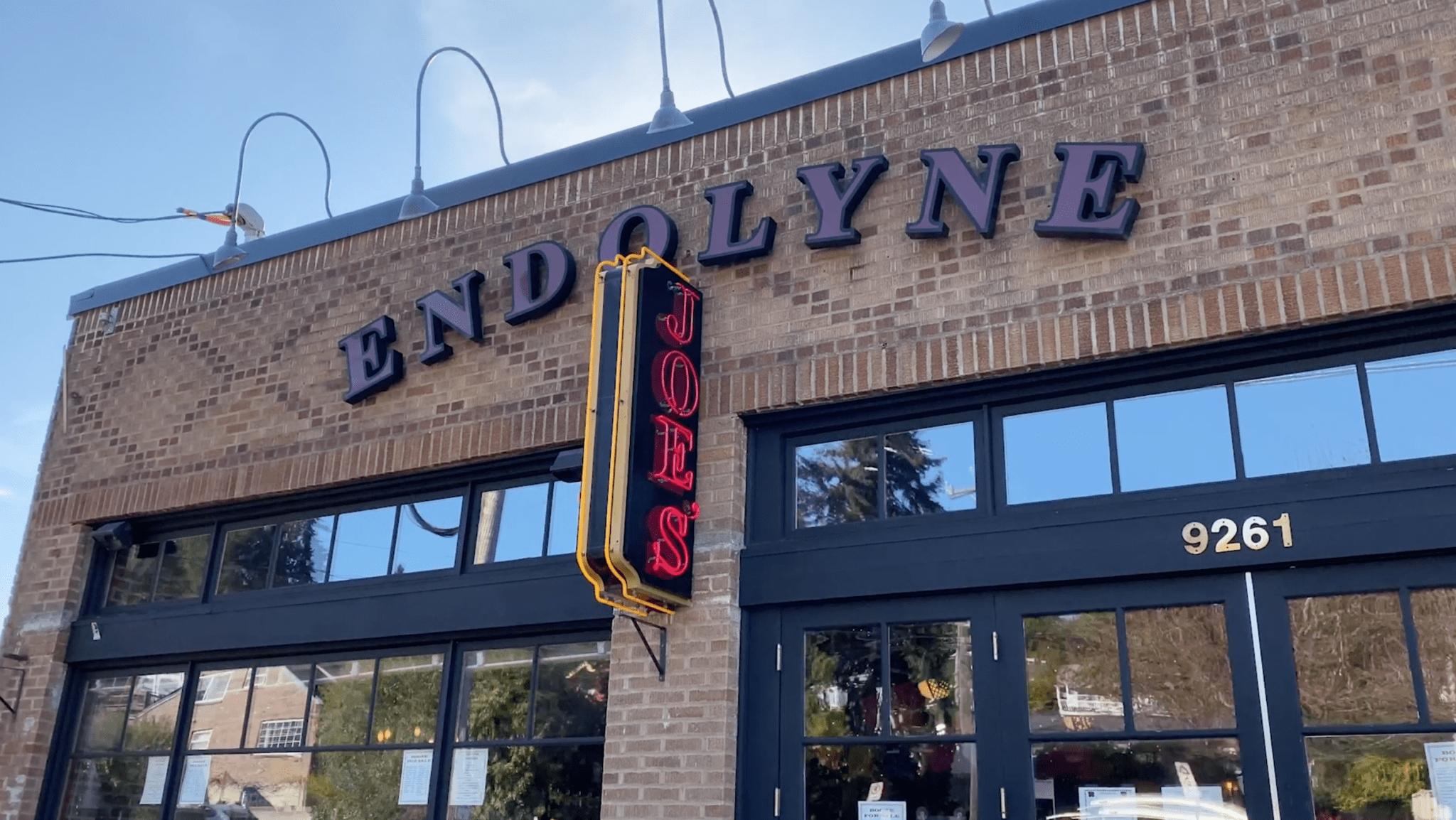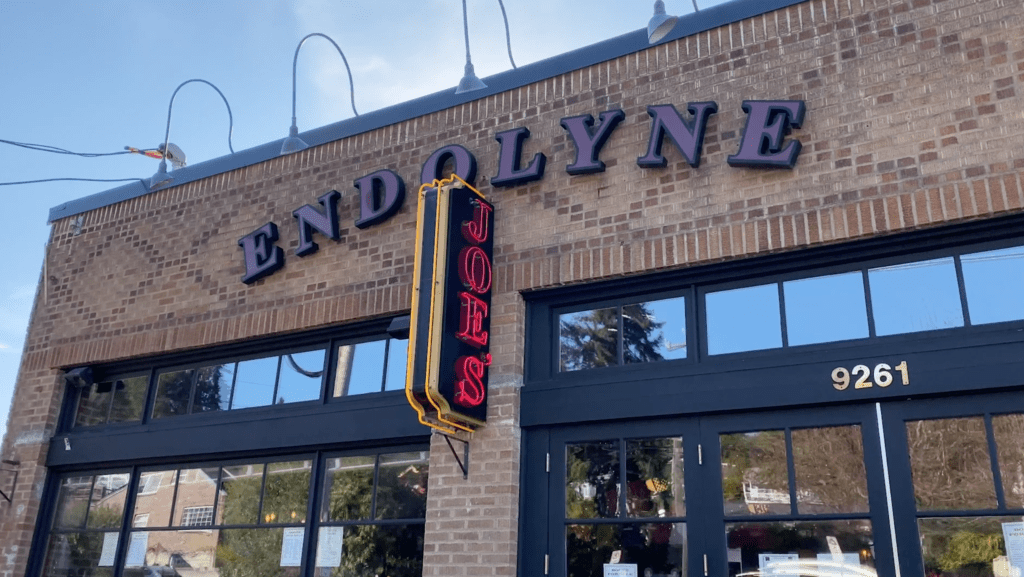 Being on the southwest side of West Seattle may mean being a little further from the action of the Junction but it also means, stunning views and peaceful spaces. This West Seattle View Home is within strolling distance of one of our favorite Seattle places, Lincoln Park.
This park has a vast web of trails through woods and along the water, where PNW wildlife frolic and laze. Admire the seal pups on the shore (from afar, of course) or watch herons and bald eagles from the beach. During non-quarantine times, you can live it up with friends under waterfront shelters for BBQs and at the playgrounds with kiddos. And let's not forget Coleman Pool, a heated saltwater pool right on the park's western bend.
When it's time to shop for the essentials or grab a bite, you needn't go far. The nearby intersection of SW Wildwood Pl and 45th Ave SW is a little nest of local businesses. There are iconic eateries like Endolyne Joe's for classic diner, or El Camion for their delicious tacos, and Wildwood Market or pantry staples and bistro fare.
---
Buying A Home in Seattle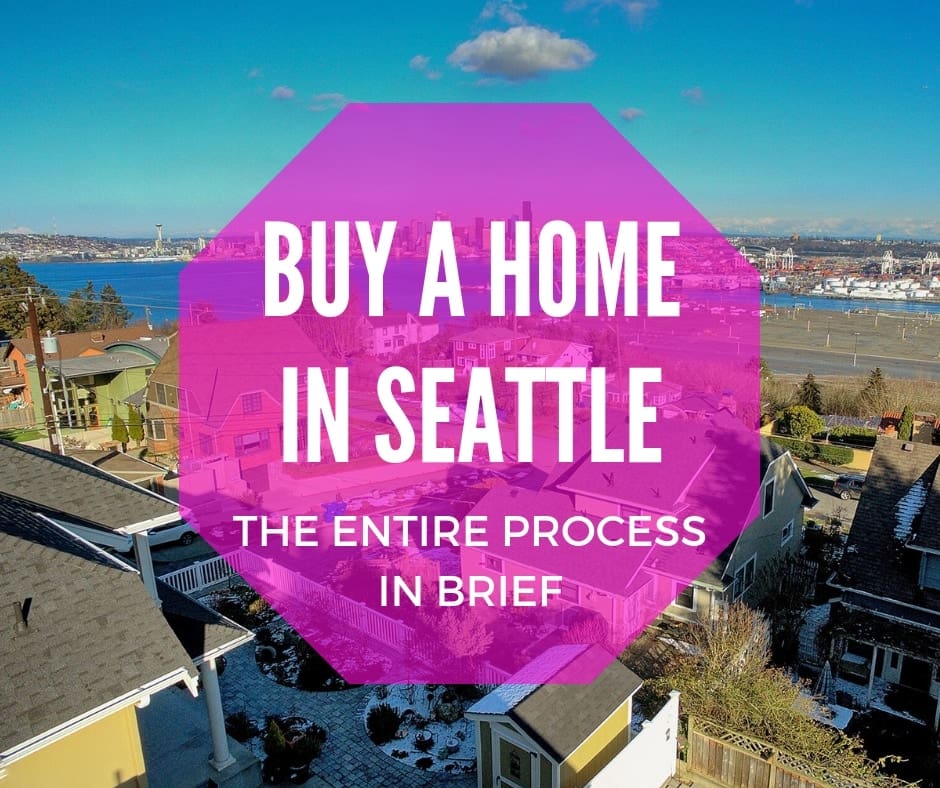 Whether you are first-time home-buyer, new to town, or buying up in Seattle Real Estate, we are pros. And we love to share our pro-tips with folks, so they can stay savvy on their home buying journey. Check out our BIG blog explaining step-by-step how to buy a home in Seattle.  Or just jump on over to our home buyer page for more detailed information about how to buy a new construction home, a condo, or a townhouse.
---
Take A Virtual Tour Of This West Seattle View Home
Home Details Below 
Address: 7051 D Lincoln Park Way SW
Price: $975,000
Bedrooms: 3
Bathrooms: 2.5
Thanks for taking the time to learn our favorite things about this West Seattle View Home. From the luxurious owner's suite to the fantastic living areas and laundry room, all within a great neighborhood with unforgettable views, we hope you love it as much as we do.
Join Diva Kim for a Virtual Happy Hour as she tours the property and answers your questions, Thursday 16th at 5 pm on Facebook Live!