You are ready to list your home to sell for top dollar in Seattle and need to find a top-rated listing agent. Seattle has been blessed with top-tiered agents in our local market. But how do you choose who is the right agent from this amazing list? First off check out their reviews on Yelp and Google. And then, check out how often they list homes and compare their list to sale price results.
Online Reviews Discern Those Who Are Top Rated Listing Agents and Those Who Think They Are The Best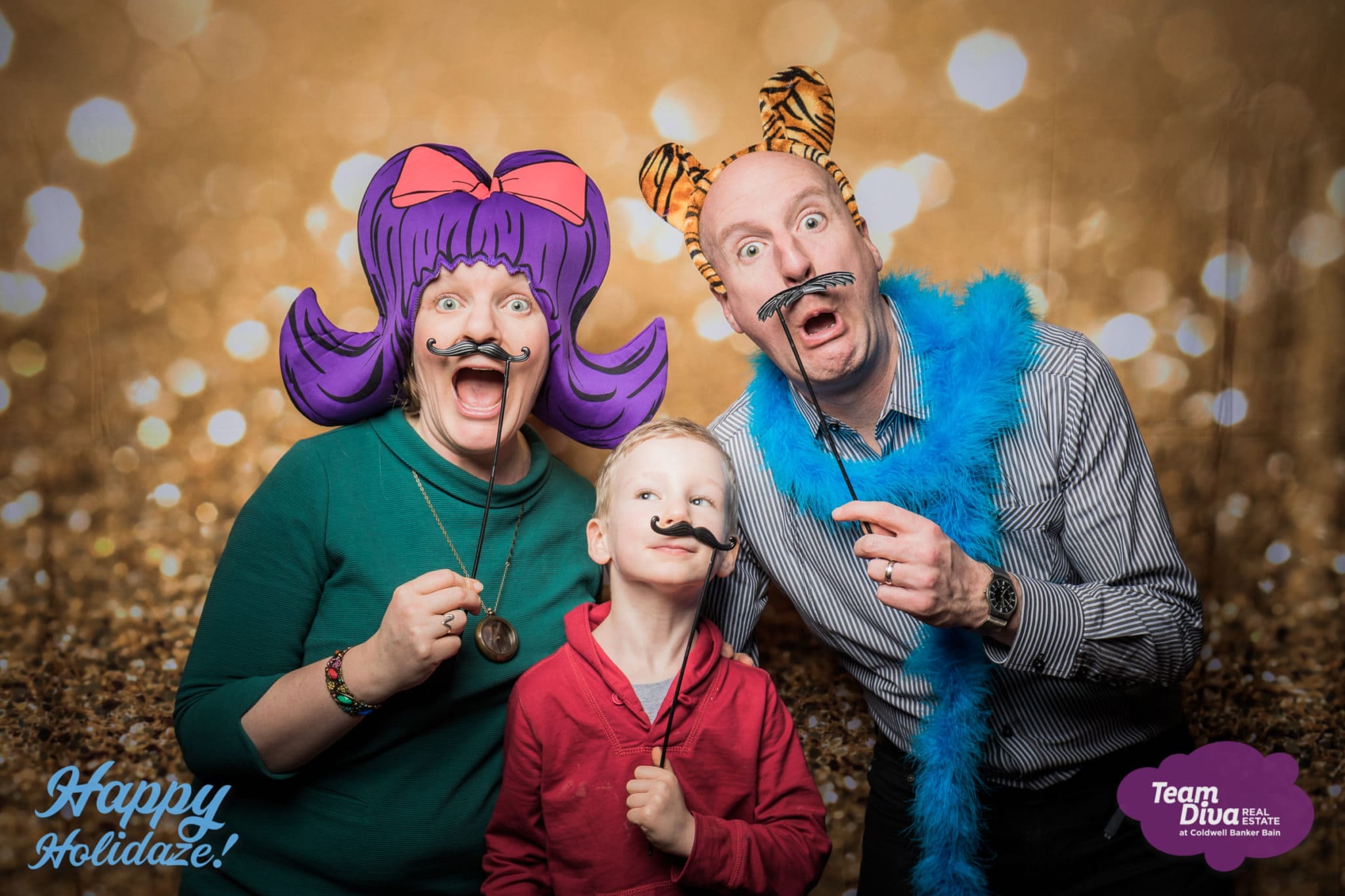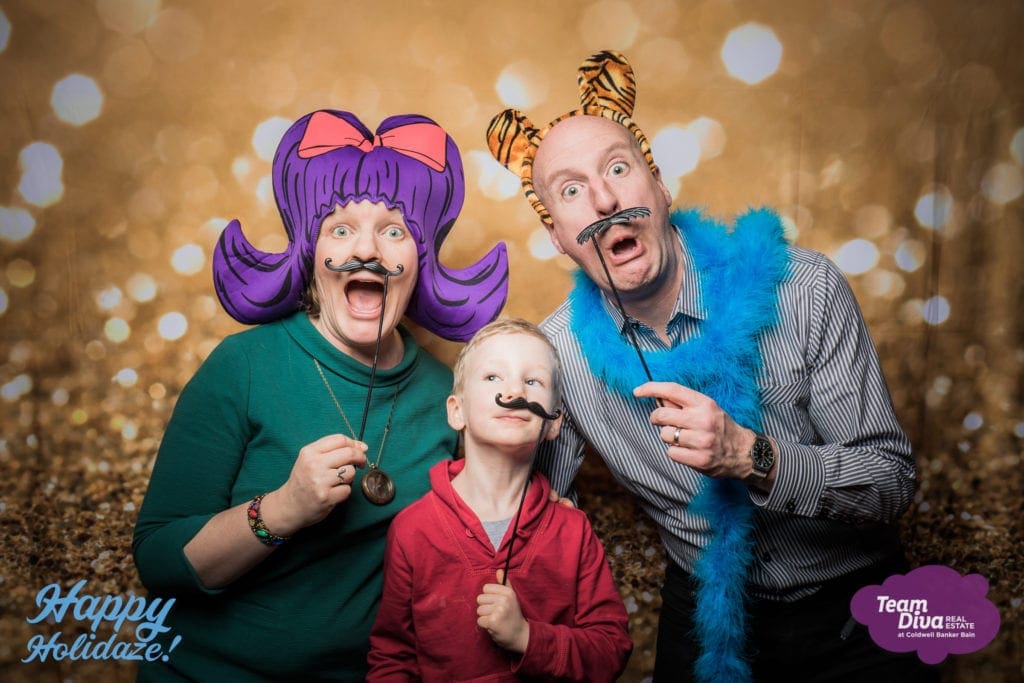 A top-rated listing agent in Seattle will have people go into detail about why that specific agent went above and beyond in the process of helping them sell their home for top dollar in Seattle.
Read Bria K.'s review of Team Diva Real Estate – Coldwell Banker BAIN on Yelp
Let's Take a Looks at Bria and Michael's Review of Team Diva. Bria and Michael had an extremely complicated home selling odyssey to finally be able to buy up to their forever home in Seattle. They each had individual properties they owned before they were together, which they kept as rentals during the recession. When it was time for their kiddo Emmet to be born, we helped them buy a mid-range condo home for them to hunker down in for a few years. Then finally, they were able to sell each of these homes, one by one, and buy their forever home in Columbia City. It took the entire team and we made it happen.
"I will finally share with Yelp what I have told the countless friends that we have referred to Team Diva: they are at their very best when it really matters. There is no one better to have on your side for a competitive, tricky or less than ideal real estate transaction because the bottom line is that they know this business WELL. Team Diva makes it work and gets the deal done.
There a LOT to love about this real estate crew:
– Their marketing savvy and commitment to doing right by their clients, including TRUE AND IN-YOUR-BEST-INTEREST ADVICE,
– Their good nature and humor, and legitimately proven and repeated style of supporting each other (ensuring that there is always someone to meet you and make it work at any wacky time of day or night), and
– The way that they treat all their clients with a sense of importance and respect (even if your transaction is the smallest in their portfolio).
Over 10 years I have done 6 deals using Team Diva – 3 purchases and 3 sales. These included buying and selling a Capitol Hill Co-op, buying (at 10% less than list price) and selling (at 14% above asking price) a Central District townhouse, their referral to and mentoring and guidance of new agent in Tacoma to sell our Tacoma condo amidst a litany of challenges. This team is truly in it for the long game – they tell you how it is, and they put you first.
I unflinchingly, wholeheartedly recommend this team for any real estate transaction. You'll be glad you did."
Read their entire review on Yelp!
Check out more of our reviews on our Google My Business Page
Check Actual Awards Given to Top Rated Listing Agents As Well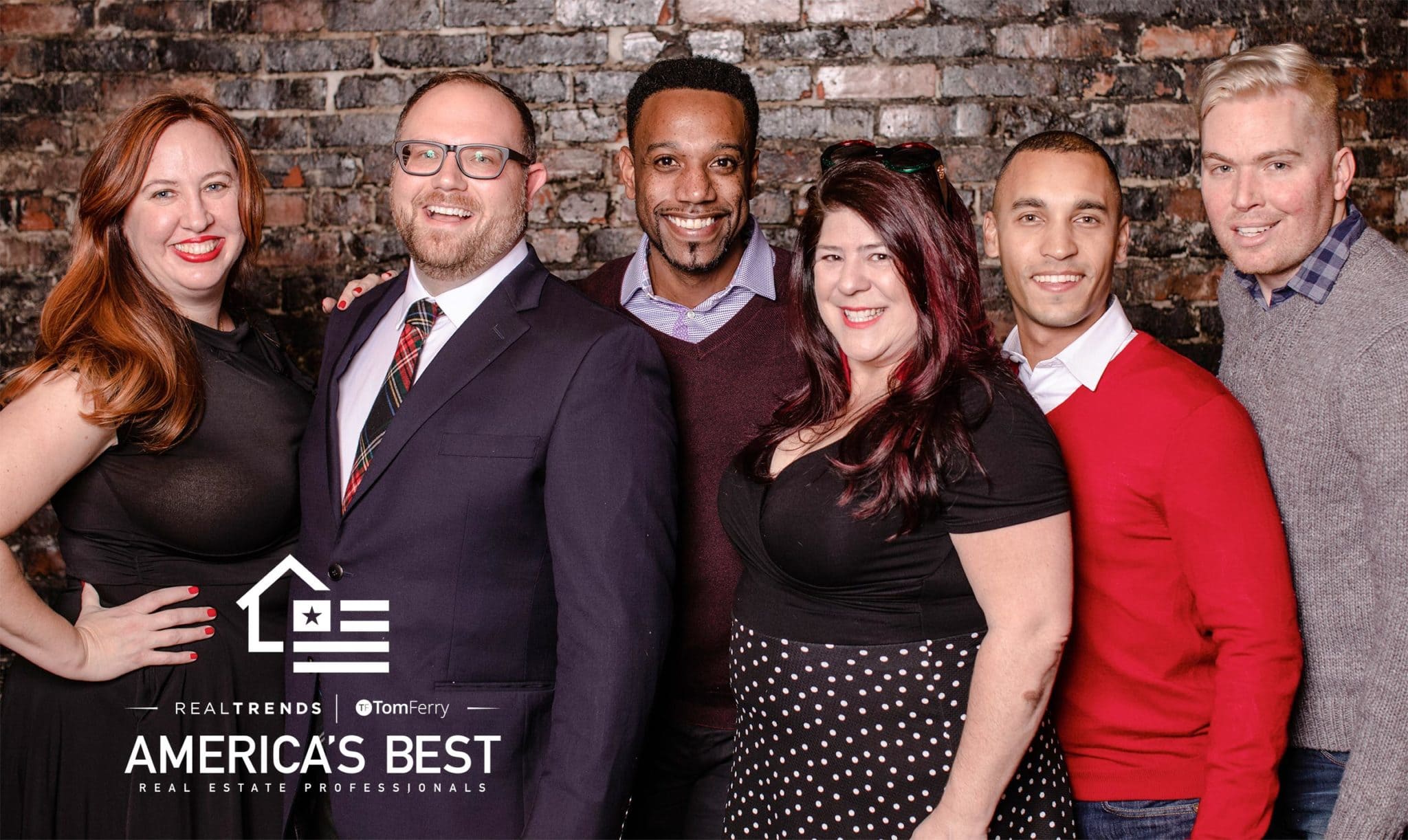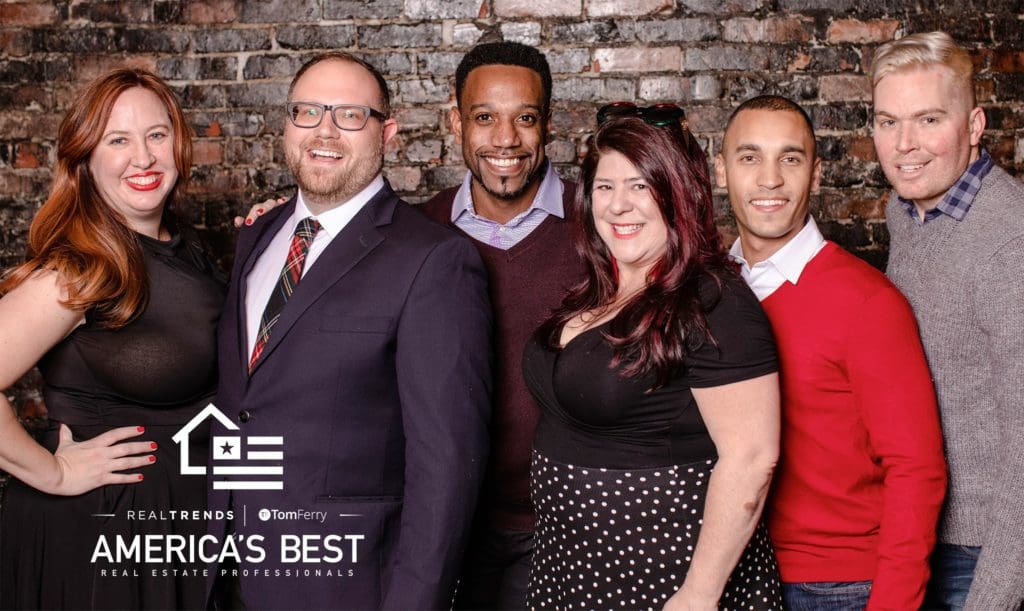 Lots of agents can take an online marketing course and figure out how to work the Yelp and Google review systems to become an online top rated agent. But only those who have been in the business, worked through several recessions and peak markets know how to deliver next-level service. Team Diva's founder and top listing agent Kim V. Colaprete has been in real estate for over twenty years. Just recently she was named as one of the top twenty agents in Seattle by Expertise.
Over the last several years the Divas have pushed hard to be at the top of their game and make sure their clients receive the very best in service. It is no wonder they are the top 50th producer in Washington state and have been recognized by Inman News, RealTrends, Five Star Professional, and Coldwell Banker. This year they were also recognized by the National Association of Gay and Lesbian Realtors.
Kim V. Colaprete Named as One of the Top Seattle Real Estate Agents Per Expertise
Reviews and Awards Are Nice But What Are the Agents' Actual Results?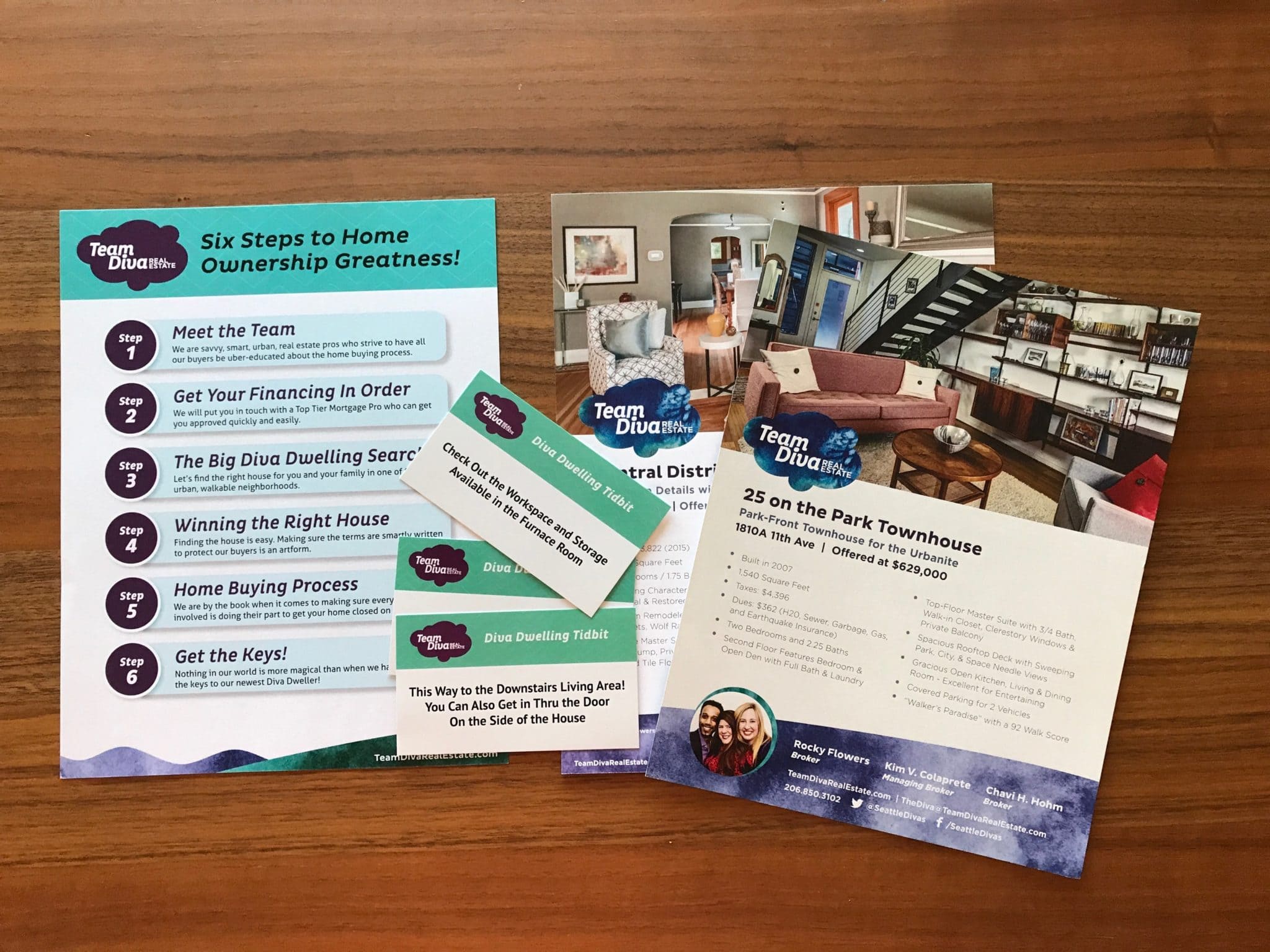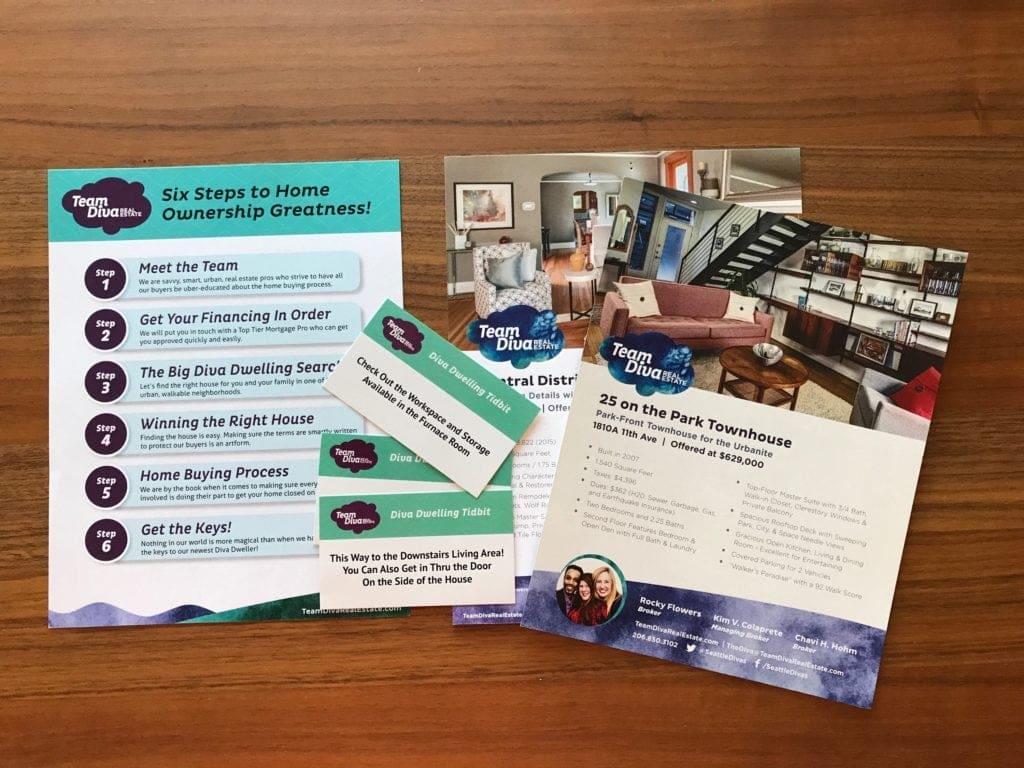 In our listing packet, we have a sheet that shows what the average list to final price differential is for Seattle real estate. We want to be transparent about what our marketing does to transform people's homes and their final sales price. For instance, Team Diva typically gets about 2%-5% more in the list to sale price for homes than the city average. During the 2019 leveling out market that actually meant selling homes when others were just pulling their listings off their market.
| | | |
| --- | --- | --- |
| Team Diva's Listing Marketing | Other Top Rated Agents | Average Seattle Agents |
| Listing Prep Manager | They Do the Prep Work Themselves | No Prep |
| Professional Staging | Professional Staging | Not Staged |
| Aerial Drone Photography | Aerial Drone Photography | No Drone Photography |
| Aerial Drone Video | Aerial Drone Video | No Drone Video |
| Sunset Photography | No Sunset Photography | No Sunset Photography |
| Video Shot for YouTube SEO | Video of the Home | No Video |
| 45 Photos Online | 25 Photos Online | 15 Photos Online |
| Specific Blog for the Listing | No Blog For the Listing | No Blog For the Listing |
| Facebook Photos | Facebook Photos | Facebook Photos |
| Facebook Video | Facebook Video | No Video |
| Instagram Post | Instagram Post | No Instagram Post |
| Instagram TV Video | No Instagram TV Video | No Instagram Video |
| Email Marketing | Some Email Marketing | No Email Marketing |
| Custom Printed In-Home Flyers | Printed Flyers From Their Office | Flyers From the MLS |
| Cultivated Open House Managers | Someone From Their Office | Minimal Open Houses |
Team Diva is passionate about pushing the edges of online marketing to get results for our home sellers. The results of our intense focus means our homes typically sell more money and in less time than the Seattle average.
Here are Some Specific Examples of What Our Work (The Diva Difference) has Achieved For Seattle's Savvy Home Sellers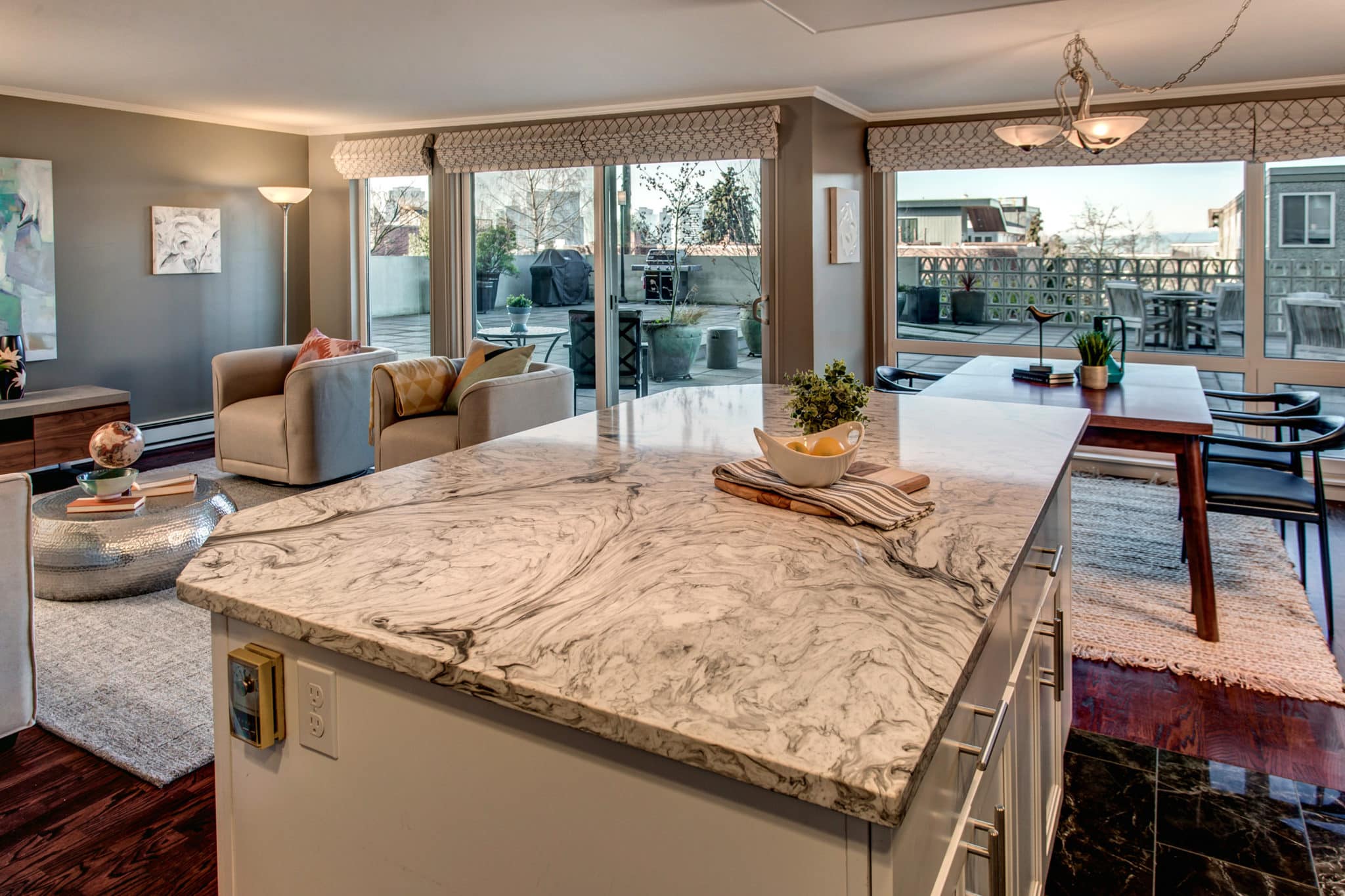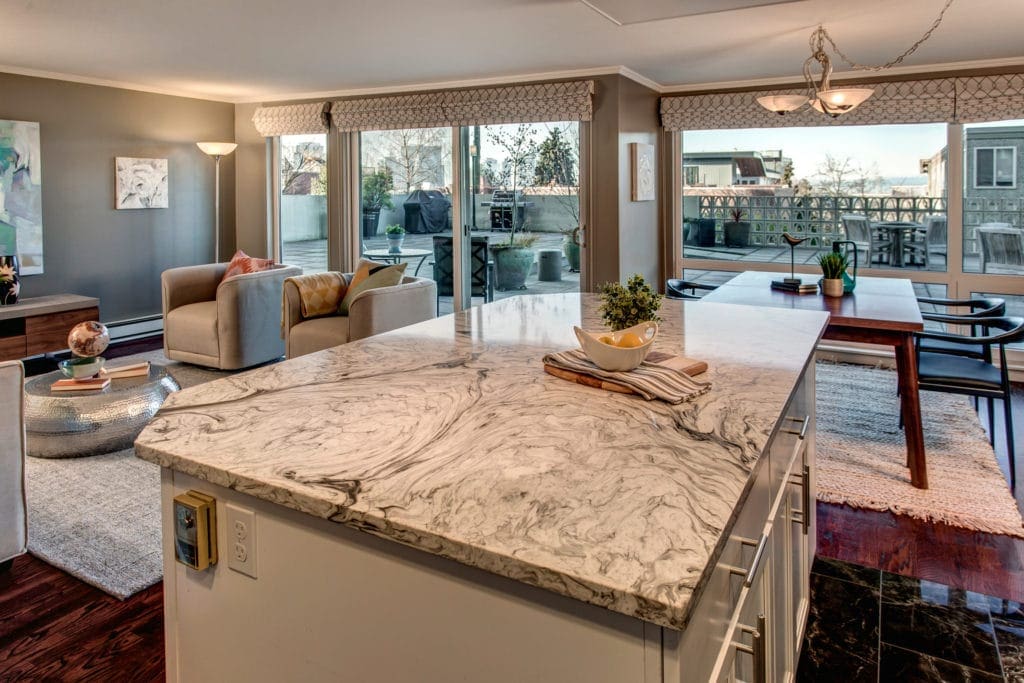 Every home sale has a story. Team Diva knows how to go in and make magic happen for our savvy Seattle home sellers. Below are four stories from all different types of markets where Team Diva excelled at listing their clients' homes:
Capitol Hill Mid-Century Condo
Sold full price for cash in the middle of winter during a softening condo market.
Super Stylish Renovated Ballard Home
This home had a lot of unfinished projects. We brought in our listing team and got to work with our contractors to make sure the sellers' work was fully appreciated. Team Diva sold this home in 6 days for $215,000 over asking!
Modern Luxury Maple Leaf Home
This home was the largest house on the block with no comparables to support a price that we knew we could achieve. We received four offers and sold it for 5% over asking.
A Unique Mid-Century Modern Home in Alki
Team Diva sold this beach adjacent mid-century modern home in Alki for 8% over asking. We did it in the middle of the summer and during a depreciating market.
---
You're ready to get out there and choose a top-rated listing agent to sell your home! Keep learning about how to be a savvy home seller…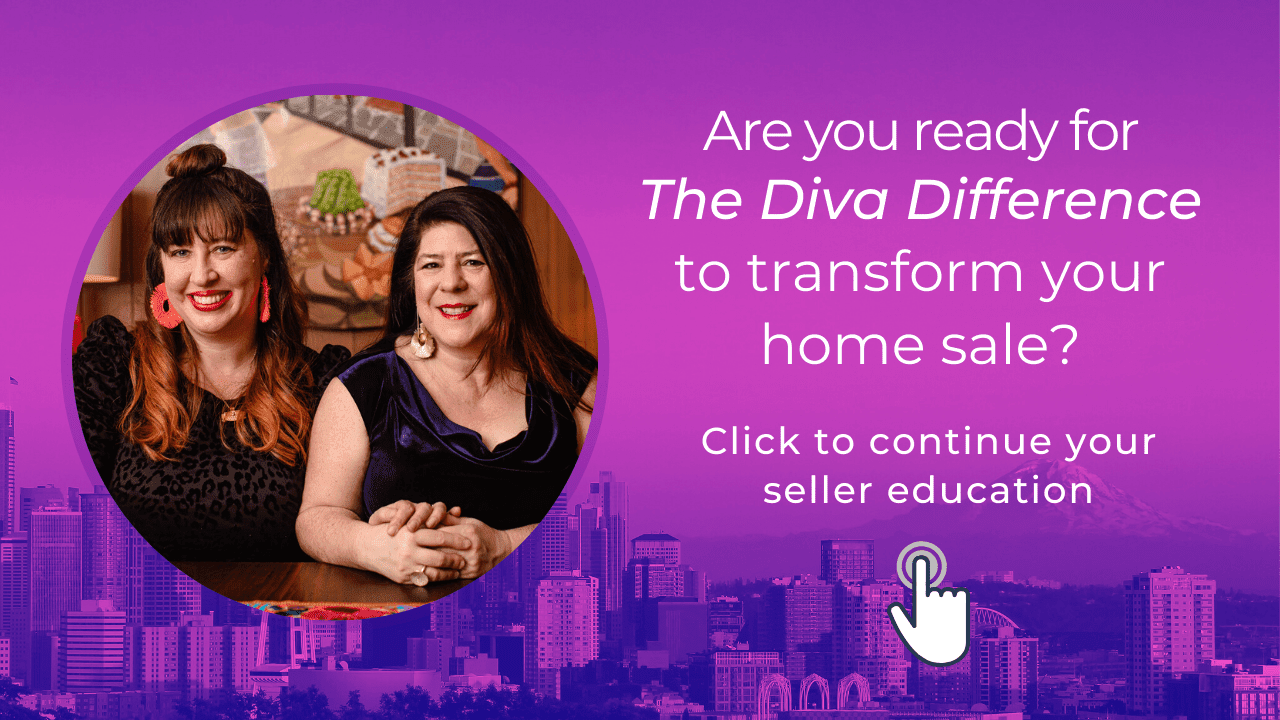 We hope we have helped to give you some information for you to better understand how to find a top-rated listing agent in Seattle. First look at their online reviews, compare it to their awards and ask for results. The proof is in the pudding baby!
The Divas have a deep passion for Seattle's unique homes. We understand what it takes to capture the magic of a home that does not exactly match the comparables in your neighborhood. Your renovations and efforts to creating a unique space need to be rewarded with a listing team that will pull out all of the stops to making that magic happen for you.
We are here to help. Our team understands that this process can take a year or two. And we are more than willing to give you a personalized plan to get the ball rolling. Feel free to contact us directly at thediva@teamedivarealestate.com or call/text 206-271-0264.