Seattle REALTOR Kim is a passionate person
who cares deeply for all aspects of her life. She is incredibly detailed oriented about how every listing should look. She wants to read every blog before it is published. And she loves to be on the phone with a homebuyer going through all of the details about how to make a home work out or when to walk away from dozer bait. In her free time, Kim is so empathetic and compelled to help people in the arts, work on social justice issues, and create a community of friends who just want to see good drag. Kim's level of high taste, perfectionism, and compassion are what makes Kim an incredible person and top of her real estate game after twenty years.
Kim has been in real estate for twenty years. We would like to take a moment to celebrate Kim's work in this industry, the influence she has had on her team, the people she has helped over the years, and her capacity to be at the top of her Seattle REALTOR game for TWENTY Years straight!
Seattle REALTOR Kim's Care of Her Seattle Home Buyers and Sellers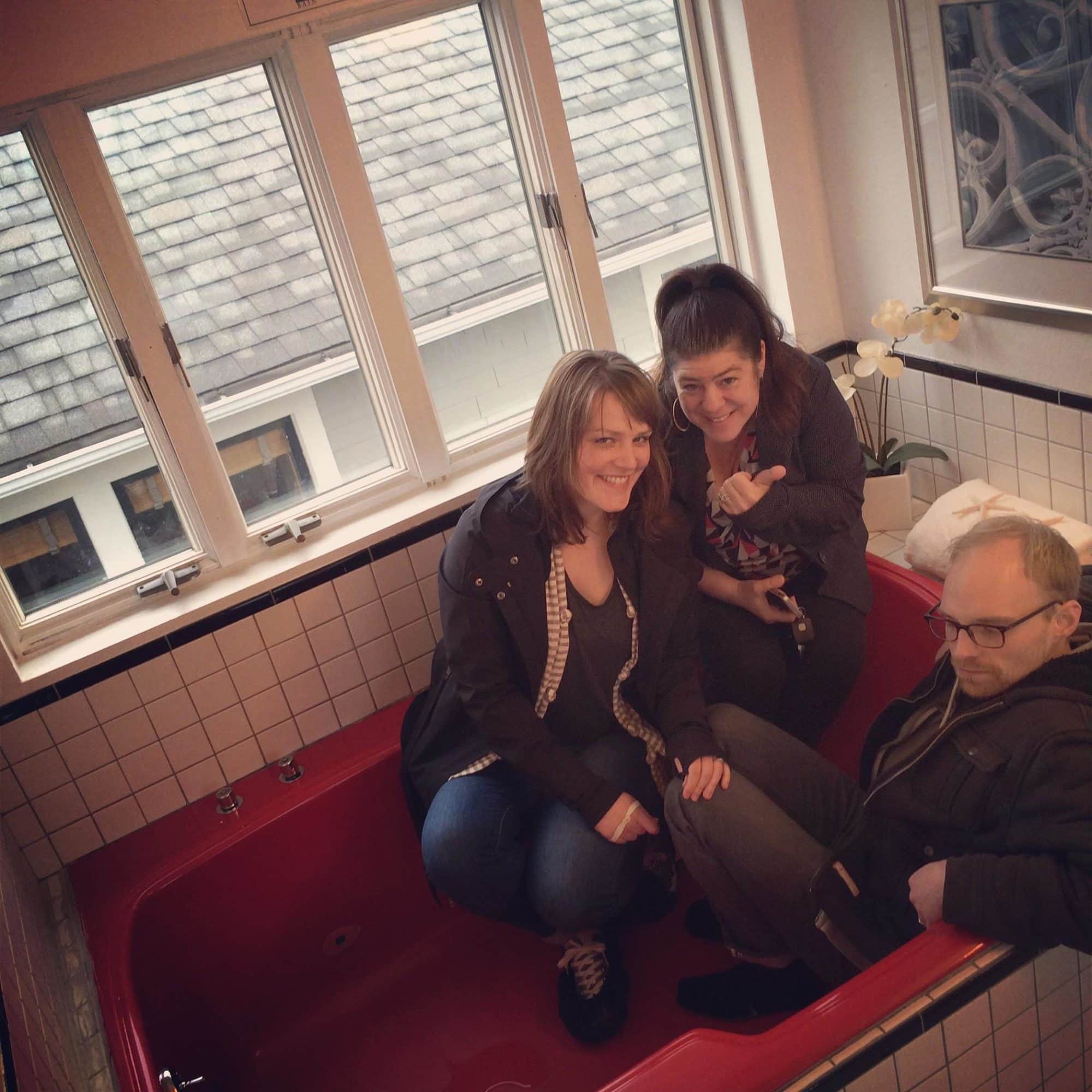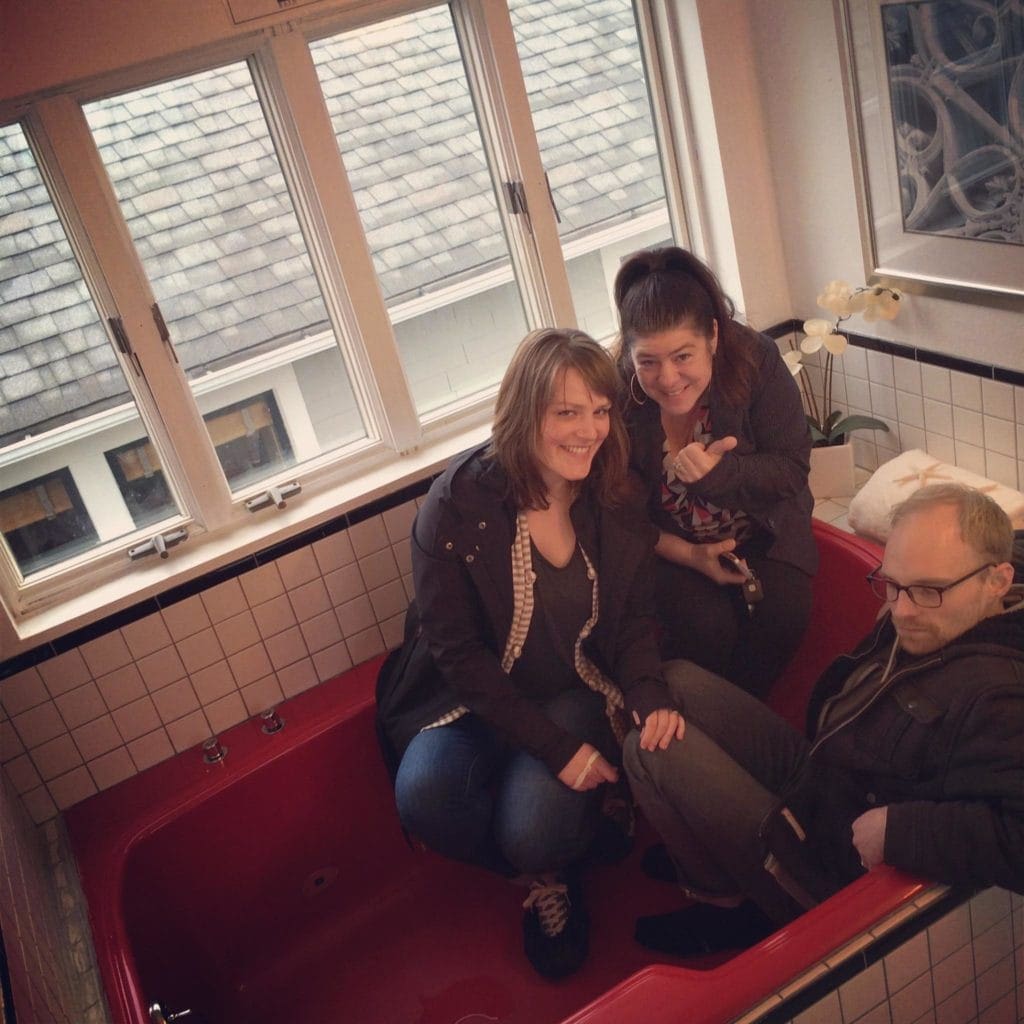 As with many real estate agents, Kim's first-generation of home buyers were or quickly became friends. For instance, Matt and Manuela were some of her very first home buyers. They were getting married in Mexico when Kim secured their very first house. At the time, Kim drove a beat-up old blue Honda civic that had a headlight that use to pop out of its socket on a regular basis. She used to pop back in and continue working. But those were the old days back when Planned Parenthood was fully funded.
Over the years Kim has upgraded her ride, but Kim's ethos of caring for and empathizing with clients remains. Team Diva does a lot of transactions, but we are not just transactional in our relationships. Every client and every home has a unique story, and we cherish that. It's what keeps our job so fulfilling instead of just a turn-and-burn sales mill.
Kim's care as a real estate agent is best captured by clients and now friends The Newmans.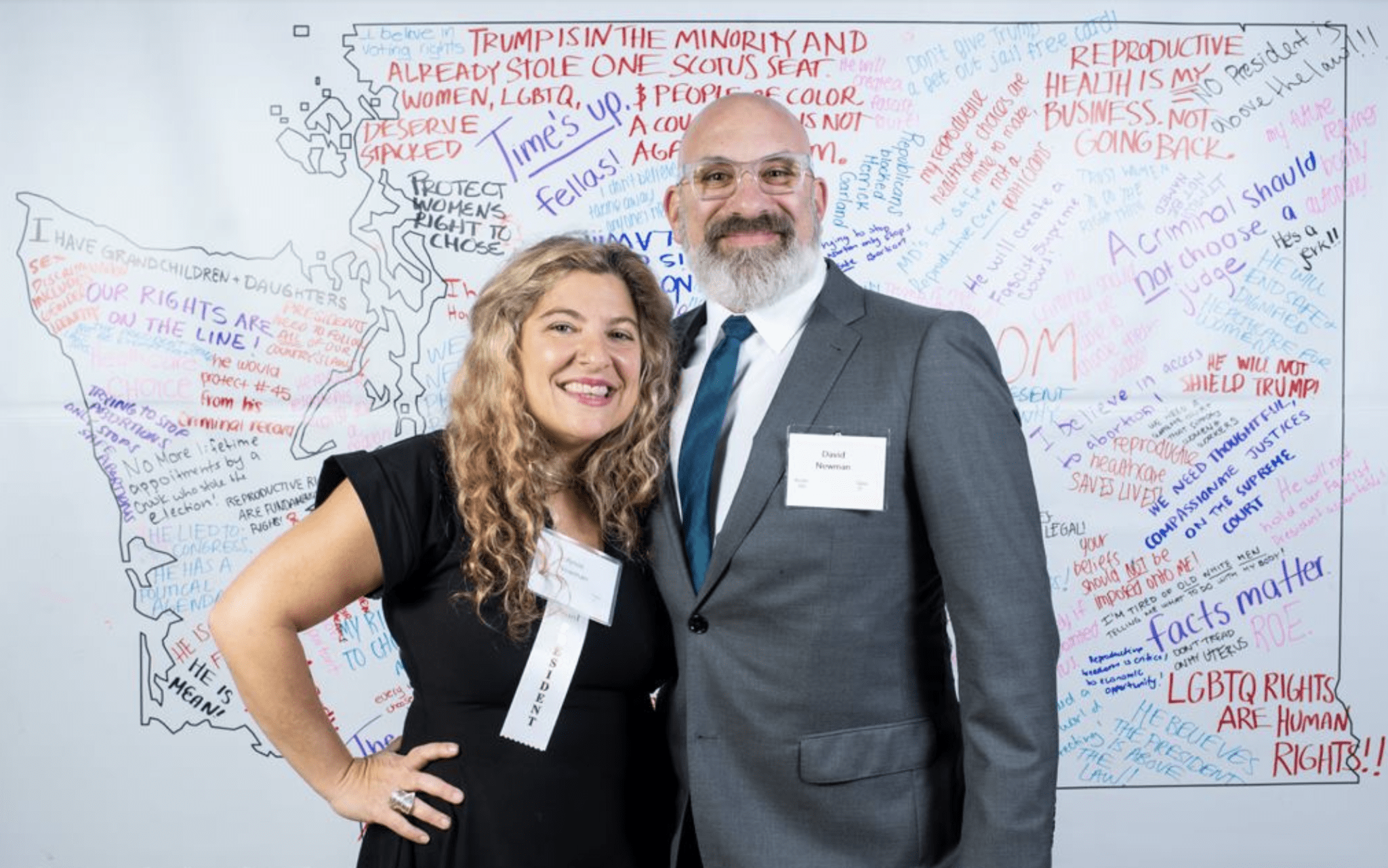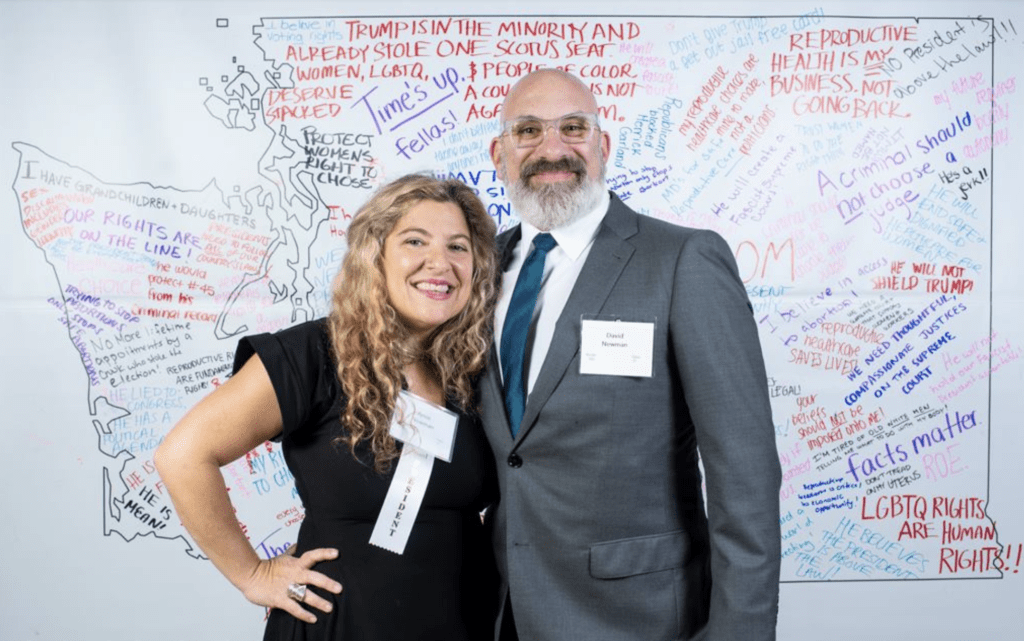 My first memory of Kim is of meeting her at the old B&O on Capitol Hill. She looked, of course, perfectly amazing in a tight dress and heels and her fab cascading hair :). David and I brought Elijah and Aliyah, our tiny toddlers at the time, and we sat with her as she so damn patiently talked us through our sheer terror at the thought of purchasing our first home. 
Pretty quickly we fell in love with Kim as she told us about her history as an activist and her excitement at having not so long ago grabbed the reins of her life to become a real estate agent. Fast forward many years and everyone from our best friends to my parents worked with Kim (and Chavi!) on buying and selling their homes. Kim is a most amazing diva in every sense and her brilliance and love of our community shows in all she does.
The memorialization of dedication to my mother when she so tragically died is up there as one of the most beautiful tributes I've ever experienced and I am forever a KIM COLAPRETE fan and supporter. Happy 20th from the Newmans with love and finger snapping and hand clapping and booty shaking, DIVA KIM. 
– Amie and David Newman
At the heart of everything Kim does it is centered around her clients. Their social justice issues are her issues. Their home buying journey is also her soul's journey. When she speaks at conferences she is speaking for her clients. Divaland is Kim and Kim is the result of all of these beautiful and amazing people who have been on her 20 years in real estate journey.
Kim's Passionate Sense of Activism Informs Everything She Does in Work and Her Personal Life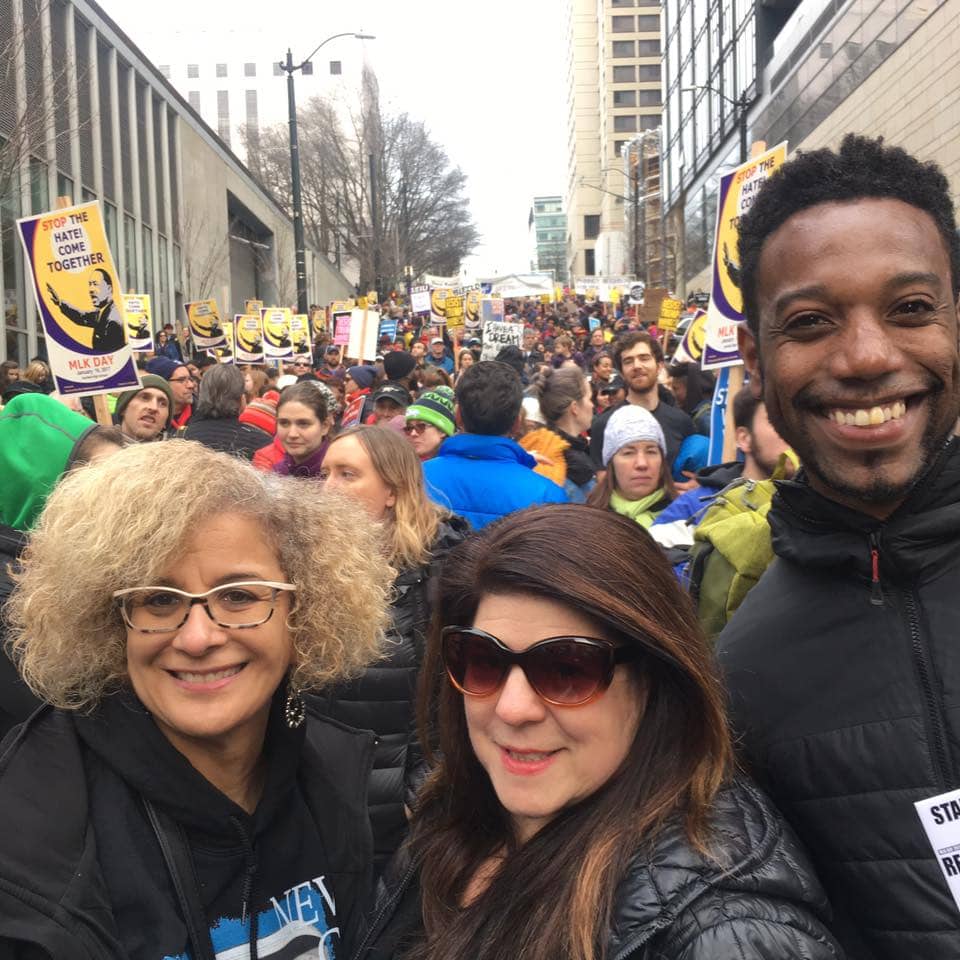 The personal touch and sense of justice are baked into every aspect of Team Diva's operations. We are rooted in a commitment to civic and community pride. Kim got her start working for social justice as a Political Activist in healthcare and HIV/AIDS work. In fact, she and I met through work at the Lifelong AIDS Alliance. We, our community, and our team all have a shared passion for securing and protecting rights for marginalized populations.
Whether it's the ongoing struggle to guarantee educational equity in Washington State or reproductive rights nationally, we do whatever we can: march, organize, throw big fundraising parties, etc. (Sometimes, we even push back against our own professional organization to stand for what's right.) And Kim, being the original Diva, is at the heart of it all.
Kim's Many Real Estate Awards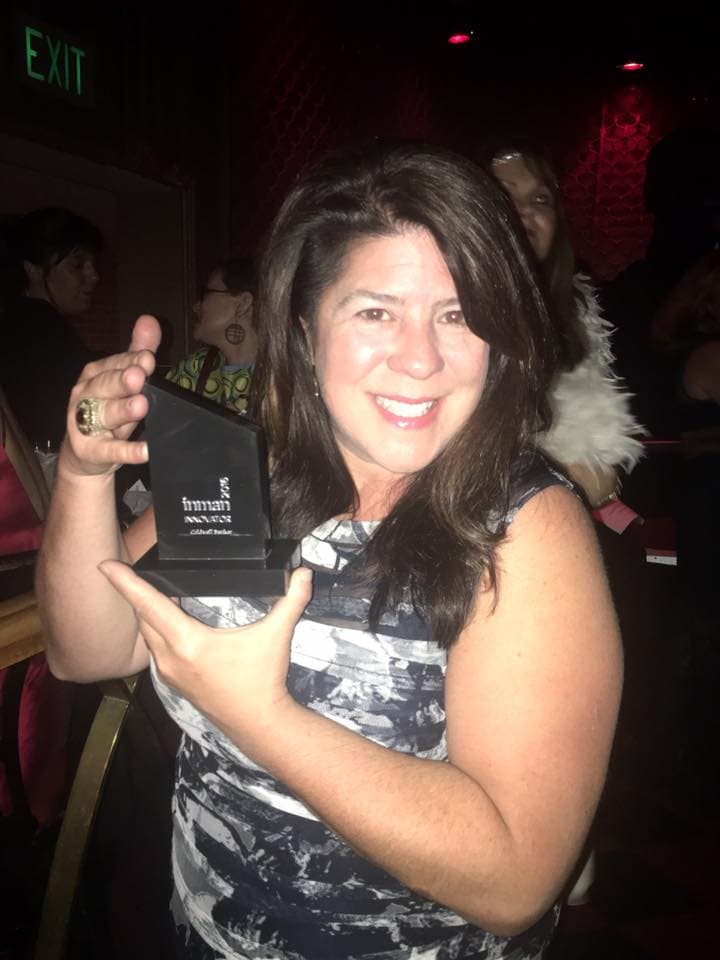 Kim had been working independently for years and doing really good work. Then she finally hired her first team member Leigh Miller. With Leigh's help, she got her first Seattle Magazine's 5-Star agent award. Leigh went into academia, her wife Chavi quit her job, and the recession hit.  Kim took what she learned about building a community from the early days and revolutionized it with her wife Chavi to sell houses in the recession. And it worked. Local real estate heroes Linda Aaron and Debra Trappen started passing Team Diva's name around as examples of the next generation of agents and suddenly power players like Sean Carpenter took noticed. Sean hosted Seattle REALTOR Kim at an event in Ohio. A little bit after Katie Lance put the Divas on the mainstage at a local Agent Reboot.
Kim's marketing and thought process around teams have only grown since then, and it has been recognized by the industry. She first made Inman's Top 100 in 2013 for our stellar marketing strategy. The following year, she made Choice Home Warranty's list for Top 15 agents in Washington State. Throughout 2015 and 2016 Kim focused on cultivating her team and receive an Innovator Awards from Inman in 2017. Never one to rest on her laurels Kim dug deep again and was the main person behind the award-winning videos on the newly launched  Buyer Page that once again won another Inman Innovator Award We are known for our top-notch marketing strategies, which has put Kim in the spotlight at national real estate events, including being named to the Social Squad at Coldwell Banker's GenBlue, being an Inman Ambassador and being brought in as a speaker at Genuine Hustle in Denver.
Kim has made Seattle Magazine's 5-star agent list for  THIRTEEN years running. (And this year will be no different, for sure.) And just last year, Kim received a Best of Homelight award for being in the top 5% of agents in the area. Killing it!
Kim is Creative But Is She a Producer? There are a lot of "award-winning" agents in the world and a lot of them like to talk the talk but can't put a deal together to save their lives. Throughout all of this innovation and recognition by the larger industry, Kim has stayed in the top tier of production at Coldwell Banker Bain. Currently, Team Diva is in the top 8% of all teams at Coldwell Banker, ranked 49th by volume in the state of Washington by REAL Trends, and just received recognition as the top LGBTQ Real Estate Team in Seattle by NAGLREP.  So you could say Kim is "Killing It."
Top Seattle Real Estate Agents: Team Diva Makes Presidents Elite List for 2018
Kim is More than a Seattle REALTOR She is Also a Thought Leader in Our Industry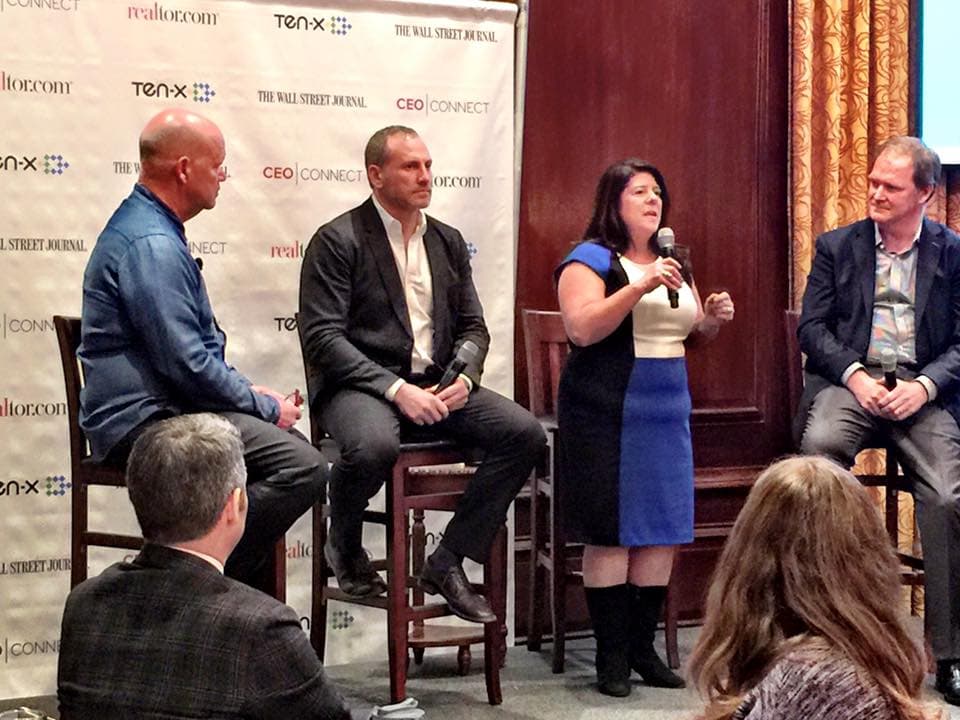 Being a thought leader in this industry is more than just production. It is also the willingness to be on your own edge, try new things, fail, and know you are backed by an amazing local community of Divaland folx who will hold you. When we started out, we were applying the tools and ideas we picked up from our friends or by just the sheer force of watching endless YouTube videos about a subject. As such, we were always doing things a little differently, seeking new tools and improving systems that other Seattle REALTORS took for granted or afraid of at the time (aka Facebook and Yelp). At times, this has raised eyebrows, but when people see our results, their interest also gets raised.
Friend and fellow Seattle REALTOR Roger Morris captured this essence best in his ode to Kim…
WOW! Way to change your world in twenty years. It has been exciting and inspiring to see you go from the early stages of your real estate career to where you are at now with Team Diva. You are a fighter and a visionary individual that has really made a difference in the lives of many – both colleagues in the industry and a strong commitment to your clients. You have been cutting edge in so many ways. You have figured out your niche and ran with it – and you have been recognized in so many ways – sometimes not by the company we have worked with – but by the industry which I think is even a stronger accomplishment. Sometimes they don't see how good you are in your own backyard. Your use of social media and technology has set the tone for others to replicate. Bringing Ms. Chavi into the picture was brilliant and you have continued to add to and improve your DIVA team. I hope you are very proud of what you have done because you should be! I'd wish you much success in the next twenty years as you take over the real estate world. Know that this gig is a perfect match for you and I wish nothing but continued success and achievement. CONGRATULATIONS on reaching this milestone!
– Roger Morris
Here is a small sampling of how Seattle REALTOR and the OG Diva Kim has changed real estate for the better. Everything from branding to being an activist, to being a top producer, etc…
Oh! And last but not least, Kim authored a chapter in REAL: A Path to Passion Purpose and Profits in Real Estate. Don't have a copy of the book? Worry not. You can read Kim's chapter online!
Here's What Kim's Friends And Colleagues Had To Say
As you can tell so many clients, colleagues, people in the industry, and team members appreciate Kim's tenure as a Seattle REALTOR. Many people think that success is paved by luck or circumstance. Kim's success in this industry is that she cares with her whole heart what happens at all stages of the process. She is passionate about social justice, about first time home buyers, about the look and feel of every listing, and is willing to commit an untold number of hours to see her vision come to fruition. Below are a few amazing words from friends, co-workers, team members, and clients to mark this Seattle REALTORS' 20th anniversary.
Kim has found her calling in real estate! I remember 15 years ago, my best friend Karl was moving back to Seattle from San Francisco.  The plan was that he would stay with my husband & I while Kim helped him find a place. I was so excited to have Karl live with us; I looked forward to our time together after he had been away. Kim & Karl knew each other from their time working together at the Northwest AIDS Foundation.  They formed a strong life-long friendship as both do with most of their friends. As Karl's moving date came up, Kim kept her eye out for what might interest him.  Of course, Kim found the perfect home and was ready for him to view it his first day back. Kim nailed it! Karl purchased an amazing Capitol Hill Anhalt Condo with a private garage.  Karl closed & moved in 30 days. While I was disappointed Karl didn't stay with us for the summer, I was impressed with Kim's skills. That was August 1st, 2004!  Kim created Diva Real Estate and continues to change people's lives in a positive way.  The Diva Dwellers who's homeownership dreams come true, her team who gets to make a living at a job they enjoy and with people they enjoy, and our community by the Divas setting an example and rallying others to participate in community and charitable activities. I will continue to refer people and support Team Diva Real Estate.  Kudos Kim!!  You are a stellar example of a compassionate, involved, fearless and successful businesswoman.  Enjoy the next 20 years.
– Sheryl
Of all the companies I've worked with, I consider my time working with Kim and Team Diva Real Estate to be the most formative and impact-full experience for my career and personal life. Not only did I get to work with some of my best friends, but I got to learn from the best in the biz. Kim was my mentor, teaching me the real estate business – yes, but more importantly, showing me how to be a better member of the community. It is the example of Kim's passion for her community that has continued to influence and drive me all these years later. I try to pass on her lessons to those people I'm lucky enough to work with and mentor. Kim, I wouldn't be the person I am today if I hadn't taken the leap to work with you all those years ago! I can never express the impact you've had on my growth as a person. You are a wonderful friend whom I consider to be my family. I wish I were there with you to celebrate your 20th anniversary in real estate. Sending you all my love and congratulations from Dublin, Ireland. 
 – Kaz
---
Thank you, Kim, for showing this industry what the best can be and what they can achieve. You as a Seattle REALTOR have changed the game. Your hard work, dedication, skill, and level of creativity is a one in a lifetime REALTOR. When people ask how you market something that they miss is that you understand the general zeitgeist and have the confidence to speak boldly and relate to people. It is not just one video or one flyer that makes you a great Seattle REALTOR. It is what you bring to the table as a compassionate and creative person.
Every experience with you transformational. 
Love,
Your friends, clients, colleagues, team, wife, and the Tween (though she will never say it)