Back to school for some. Back to our Fall Listing Season. First up is this amazing Capitol Hill Townhouse just steps from 19th and 15th Avenue activities. Or as some call it Mill Park area of East Capitol Hill. But sooooo few people know what that means as neighborhoods go. Basically, it's the area east of Capitol Hill, along Madison Valley and Central District. (It's really just easier to say Capitol Hill east.)
The weather may not be cooling off yet (or the Seattle Real Estate market), but it is official: Labor Day is over, and summer is on the way out. We don't really want to say goodbye, but we do love fall, too. In Central Seattle, there's no shortage of ways to welcome the new season in style.
Take in the Views Near Our Capitol Hill Townhouse
Seattle is really one of the most breathtakingly beautiful cities in the country. Surrounded by water and mountains, full of wooded hills providing spectacular views, it's tough to beat. And in autumn is a second spring when "every leaf is a flower" (said Camus). When you summit Capitol Hill around Madison and 18th and look east, you'll see just what we mean—in living color.
Tree-lined streets roll downward into a quilt of rooftops and treetops, where the Central District, Madison Valley, and Capitol Hill converge around 23rd Avenue. Beyond that is the canopy of Madrona and Madison Park and of course the lake, with Bellevue across the water. On a clear day, it is so striking, and you'll want to keep returning to see how it changes as the colors deepen.
Take a Walk Through the Trees
From this prime location, you have plenty of options for parks. However, there are two very special ones worth mentioning. The smaller of the two is Interlaken Park, with multiple parallel and intersecting trails along its deep ravine. It's always stunning, whether you are walking near the lush, fern-covered bottom, or peering through treetops, still beneath a higher canopy. Interlaken feels like it is miles from a city, but if you live in Capitol Hill it's right in your backyard.
Further downhill, there is the crown emerald of Central Seattle, The Washington State Arboretum. This sprawling park has so many diverse trails and flower gardens for every season. There is the separate Japanese Garden, which is especially worth the price of admission on a clear autumn day, as the maples are acquiring their most vivid hues (momiji time).
Bonus: Take Some Nature Home With You
Seattle is full of gardening enthusiasts, so there was a small panic when City People's Garden Store was losing its lease. Fortunately, it's still around for a while longer, right on Madison Street in Madison Valley. The change of season means its time to tend to your green friends, whether you are planting anew or pruning. City People's Garden Store is one of the best places to look in the city to get prepared.
But if you are just looking for fresh frond friends in your home, look for The Plant Shop, right on the edge of Central District and Capitol Hill. It's gorgeous and soothing just walking in. And that makes it very hard to walk out without a new green baby in your hands.
Get Ready to Entertain Near Capitol Hill Townhouse
Ready to have some friends over who don't just feed on the sunlight? You are already in the right neighborhood to get prepped for a night of entertaining. Some parts of the city are a food desert, for their lack of grocery stores. This stretch of Madison is just the opposite, with Central Co-op, Trader Joes, and Safeway all within blocks of each other.
View this post on Instagram
Wanna get some fresh, locally-sourced meats and veggies, some surprisingly good refrigerated appies, AND a giant pack of toilet paper (just in case). Making three separate stops has never been so easy.
Let Someone Else Do The Cooking!
Maybe after your exploration, you'd rather not host. Worry not! Though not as dense as the rest of Capitol Hill, there are great little options for casual dining scattered around this neighborhood. For instance, there is the neighborhood mainstay, El Gallito. This no-frills, family-friendly eatery has been serving up big portions of Mexican fare to happy customers for years.
Want a burger? Check out 2 Doors Down, which opened in 2015. (The owners also own the nearby pub, The Bottleneck Lounge.) Want a beer and aren't picky about the food? Head over the Chuck's Hop Shop and grab a bite from the food truck while savoring your favorite brew.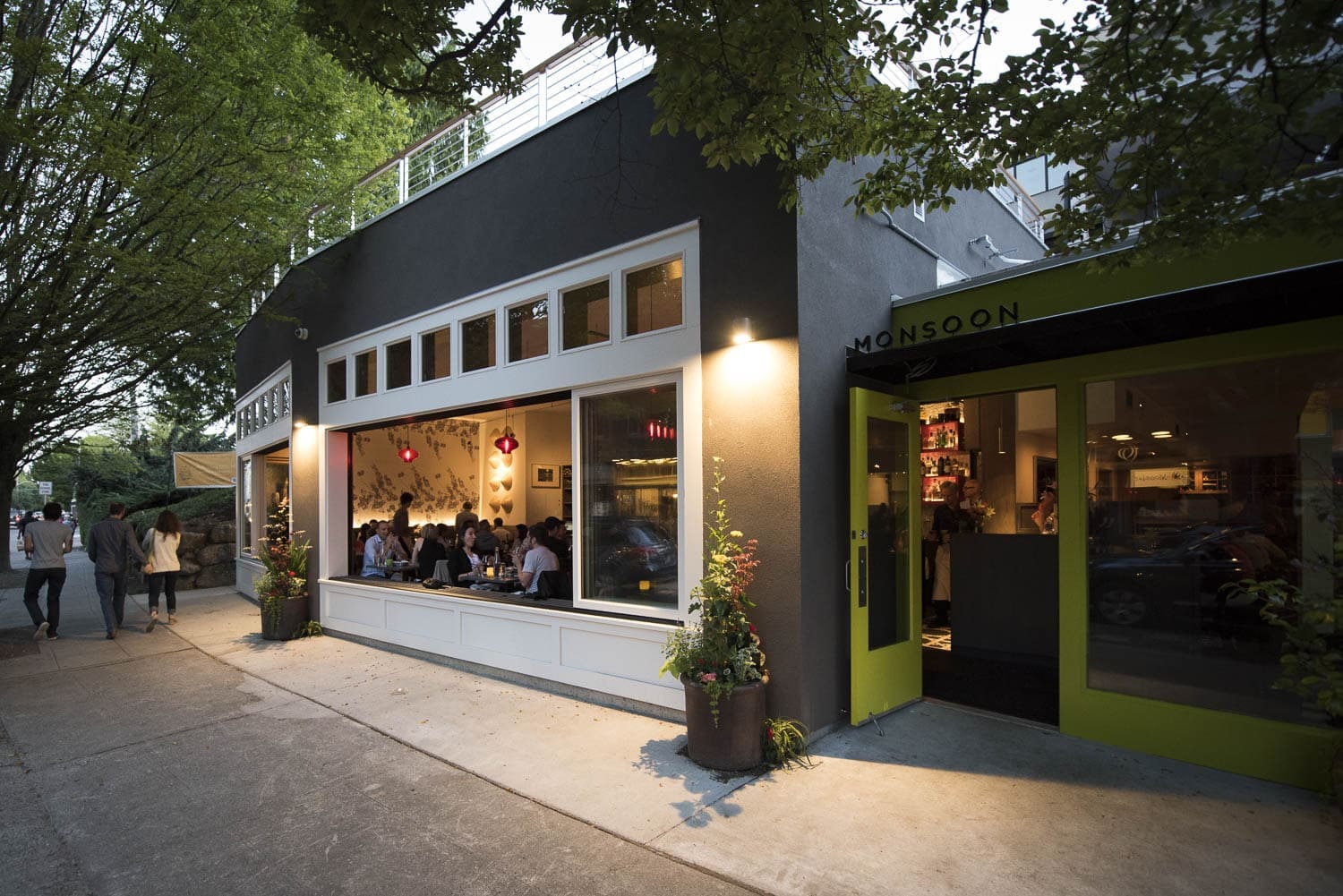 If you want cuisine of the Asian persuasion, you can hop over to Thud Suan Thai or Monsoon. The former is a simple kitchen and bar serving familiar Thai options. Monsoon is a critically acclaimed fusion restaurant, inspired by PNW and Vietnamese cuisine. You can't really go wrong with this one (but DO get a reservation).
---
Tell Me More About Team Diva's Newly Listed Capitol Hill Townhouse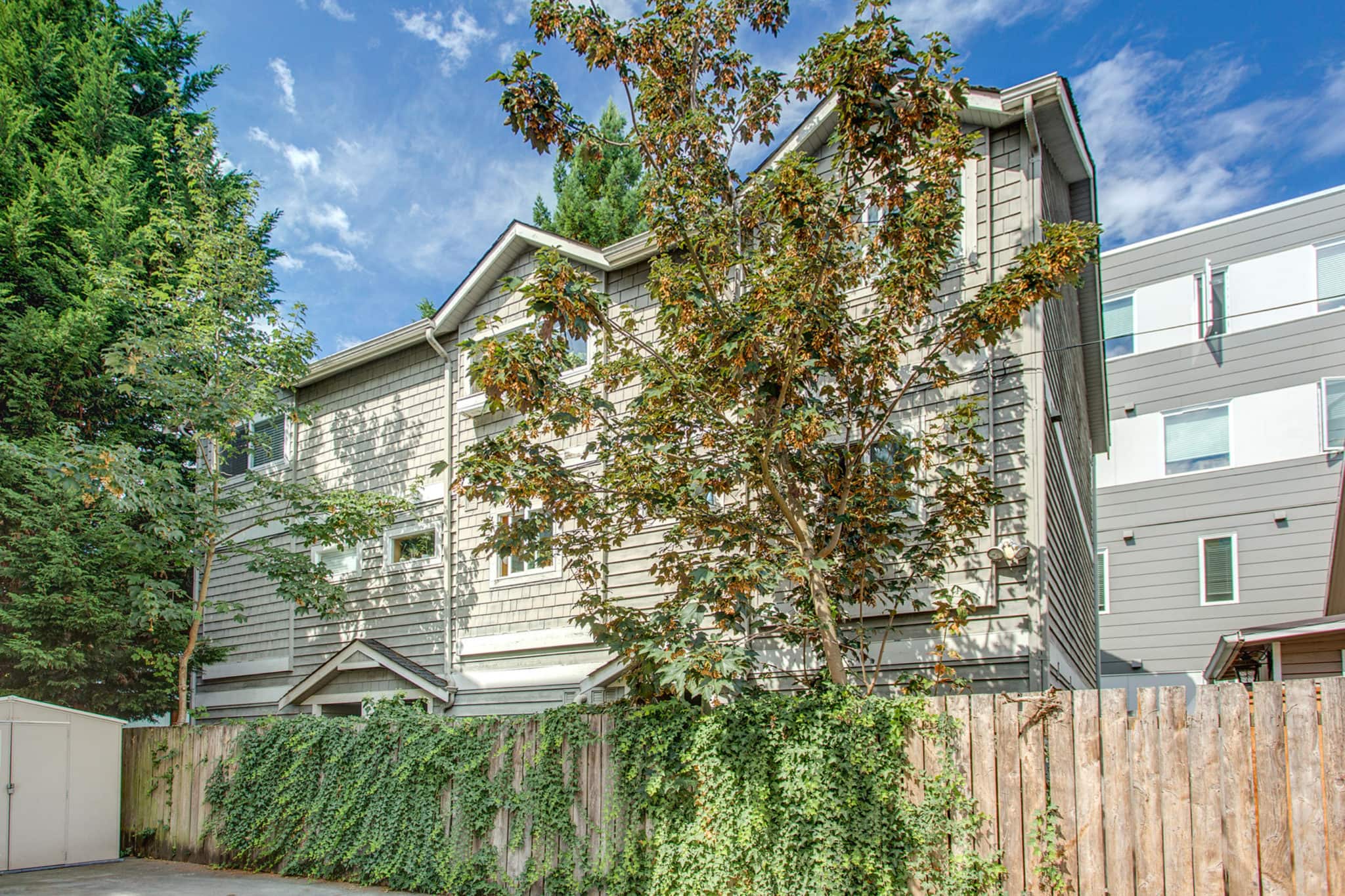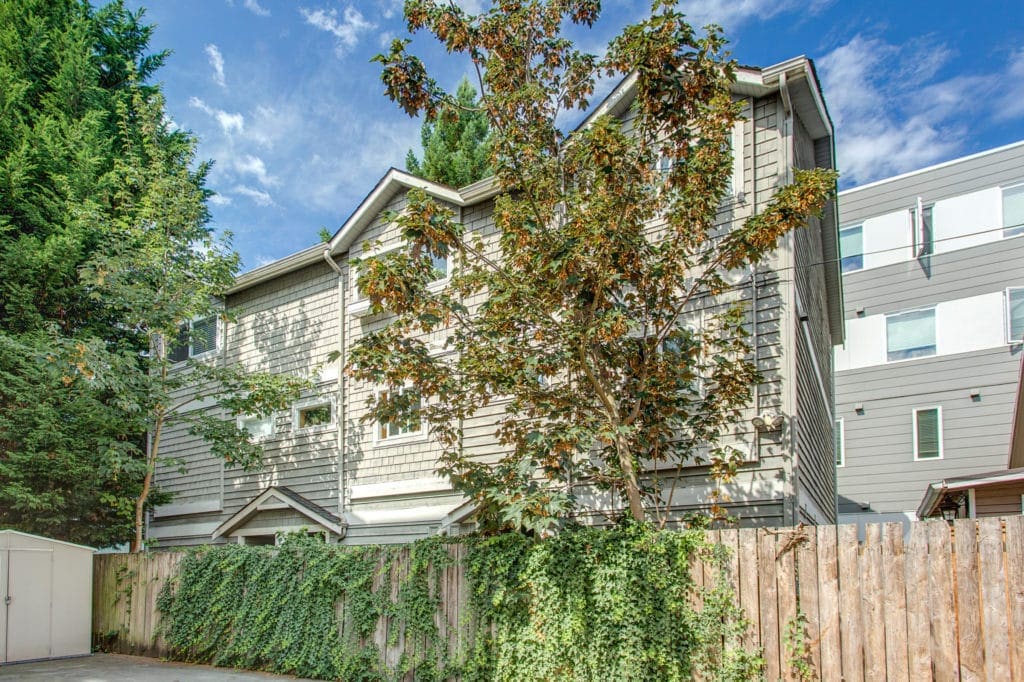 Team Diva's newly listed Capitol Hill townhouse is steps from so many amazing places on Capitol Hill, Madison Valley, and the Central District. Move-in ready, modern craftsman townhouse with a peaceful vibe and quiet location. With windows on three sides, you'll have year 'round light. Just blocks away from groceries, and local businesses as well as Capitol Hill and all points beyond you'll be near everything without the commotion. Public transit is plentiful, so leave your car at home. In addition, this house is an amazing alternative to buying a condo on the Hill right now. No HOA dues, you can easily rent the home, and you finally adopt that adorable rescue pooch you have wanted for so long now.
More details about this Capitol Hill Townhouse below….
Location: 107 21st Ave E #A, Seattle, WA
Price: $560,000
Lead Listing Broker: Roy Powell, Jr. Call or text him for a personal showing at 206-786-3884. BTW did you know that superstar Roy is celebrating his 5th year in Real Estate?
Seattle Real Estate Agent: Roy Powell Celebrates 5 Years With Team Diva
Thank you for taking a jaunt through this amazing Capitol Hill Townhouse.