The Morgan is the type of building we look for when helping our Diva Dwellers hunt for condos. Buying a condo is a perfect way to enter the Seattle market as a first time home buyer. Condo properties provide new homeowners with the convenience of apartment living but still offers the opportunity for them to get comfortable with the responsibility of homeownership without feeling overwhelmed. It is easy to close the door and travel the world without worrying about who is going to take care of the home while you are away. And more importantly, they are typically easy to rent if you have to relocate to another city for a couple of years. The reasons the Morgan is a stellar choice for a first-time buyer are its stellar location, its solid condition, and its actively involved HOA community. And more importantly, it is SUPER Diva Dog and Diva Kitty friendly! 
Community – The Morgan Condo Building Has an Active Board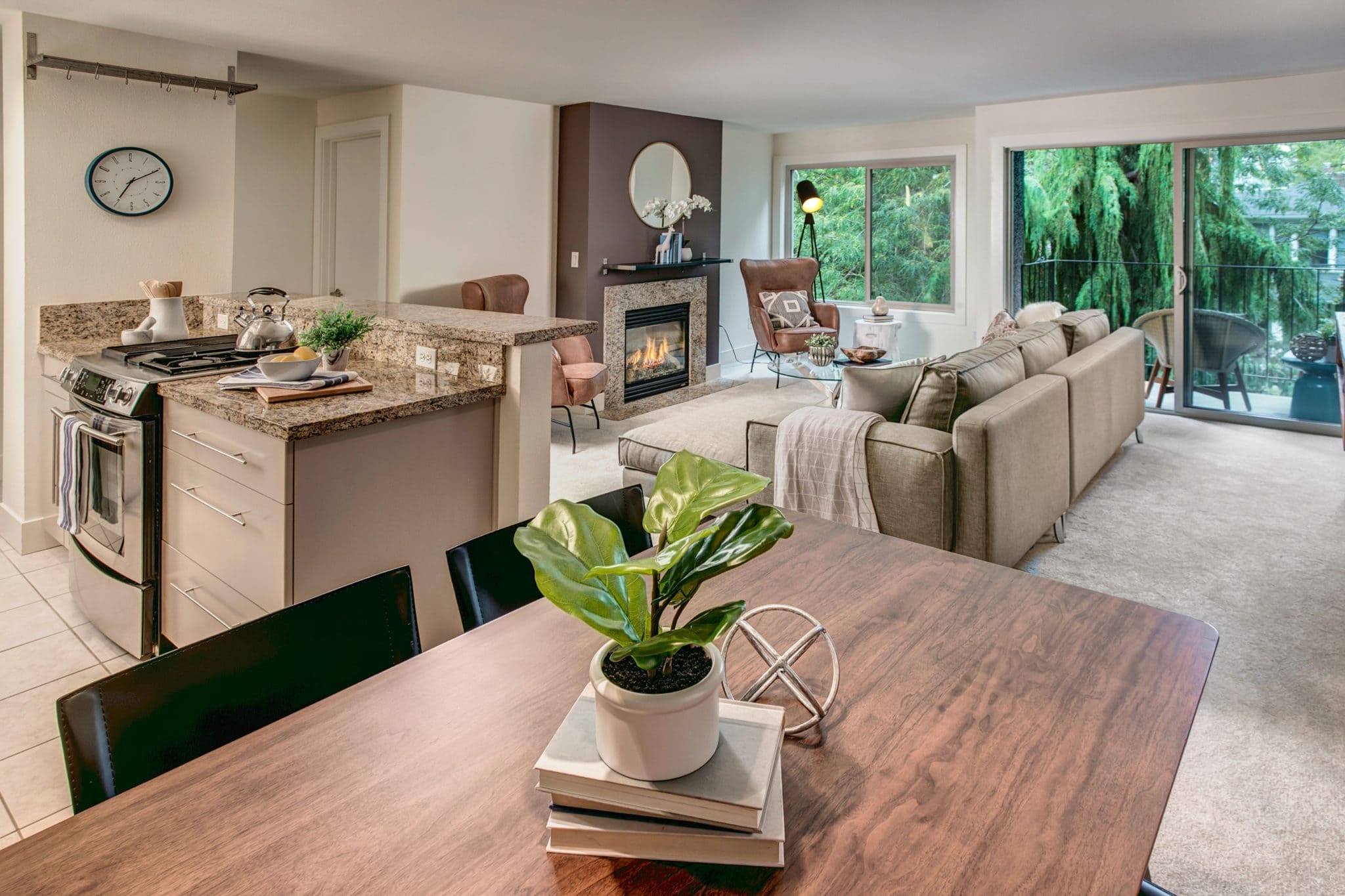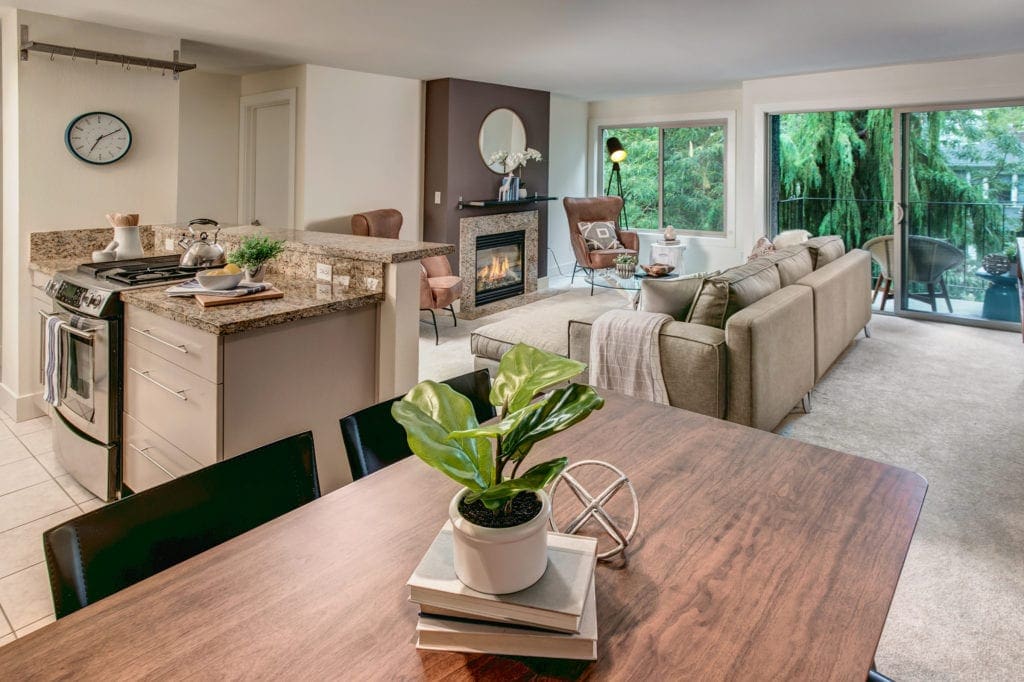 Team Diva loves a good Capitol Hill condo. Especially a building where the owners care deeply about making sure the building is doing the major maintenance work on a scheduled timeline. Typically, many homeowner associations are hesitant to raise dues or pass assessments to tackle repairs BEFORE they become an issue. They would rather keep dues low and band-aid problems until they can't put off repairs any longer. In reality, increasing dues to keeping up with maintenance is cheaper and better for owners in the long run – even if it means temporarily discomfort upfront.
The Morgan, in particular, has quickly become a favorite building of ours. The building is relatively small, only 11 units. Which requires active engagement by the homeowners. In addition, the board has done an incredible job managing through some really difficult projects. They just recently finished a major planned plumbing project. No nasty galvanized pipes in this building. In addition, the current sellers of our new listing worked closely with the other owners to do the hard work of rebuilding the reserves after the plumbing project was completed.
The HOA community at The Morgan on Capitol Hill is one of a kind. Kudos to them for doing the hard work to keep this building financial fit.
Pet-Friendly – The Morgan Condo Building Is Super Pet-Friendly (See Jolene)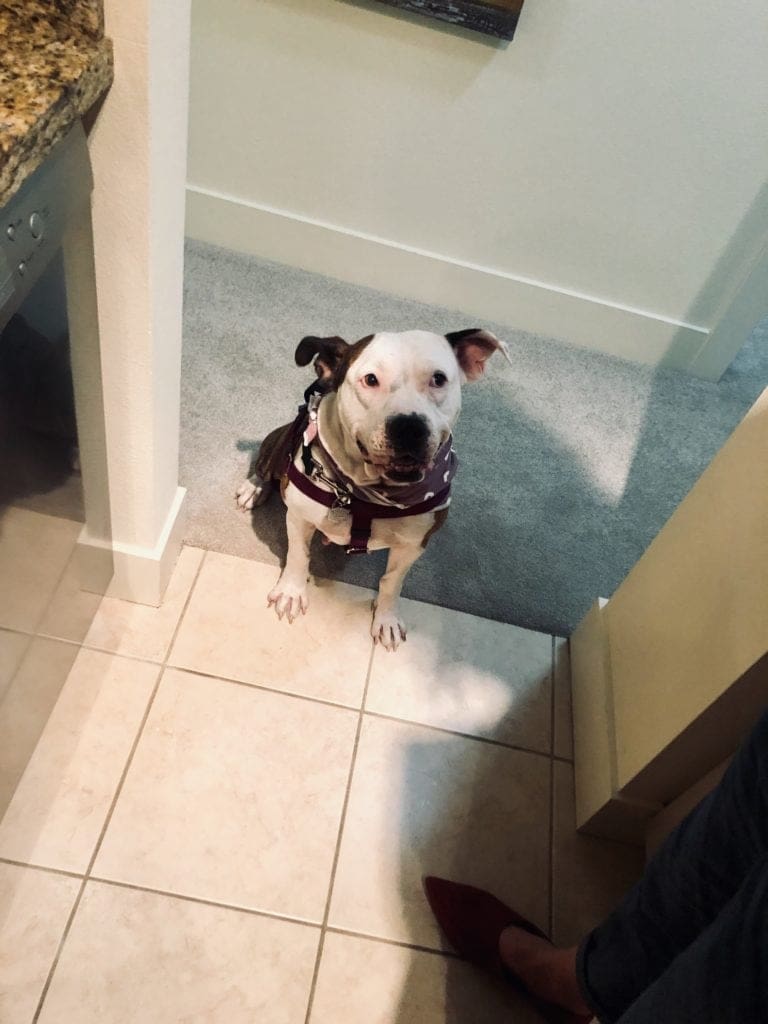 Full disclosure. One of our favorite Diva Dogs, Jolene, lives in the Morgan Condo building on Capitol Hill. Jolene is a rescue pit bull. She is the sweetest and most tender pooches around. Majority of the condo buildings on Capitol Hill do not allow larger dogs much less what society considers "bully breeds." Jolene's humans felt so lucky to find a building that accepted Jolene and her now passed sister, Dolly, the pit bull. The Morgan is extremely pet-friendly and a rare find on Capitol Hill.
Location – The Morgan Condo Building is Located Near Many of Our Favorite Spots on Capitol Hill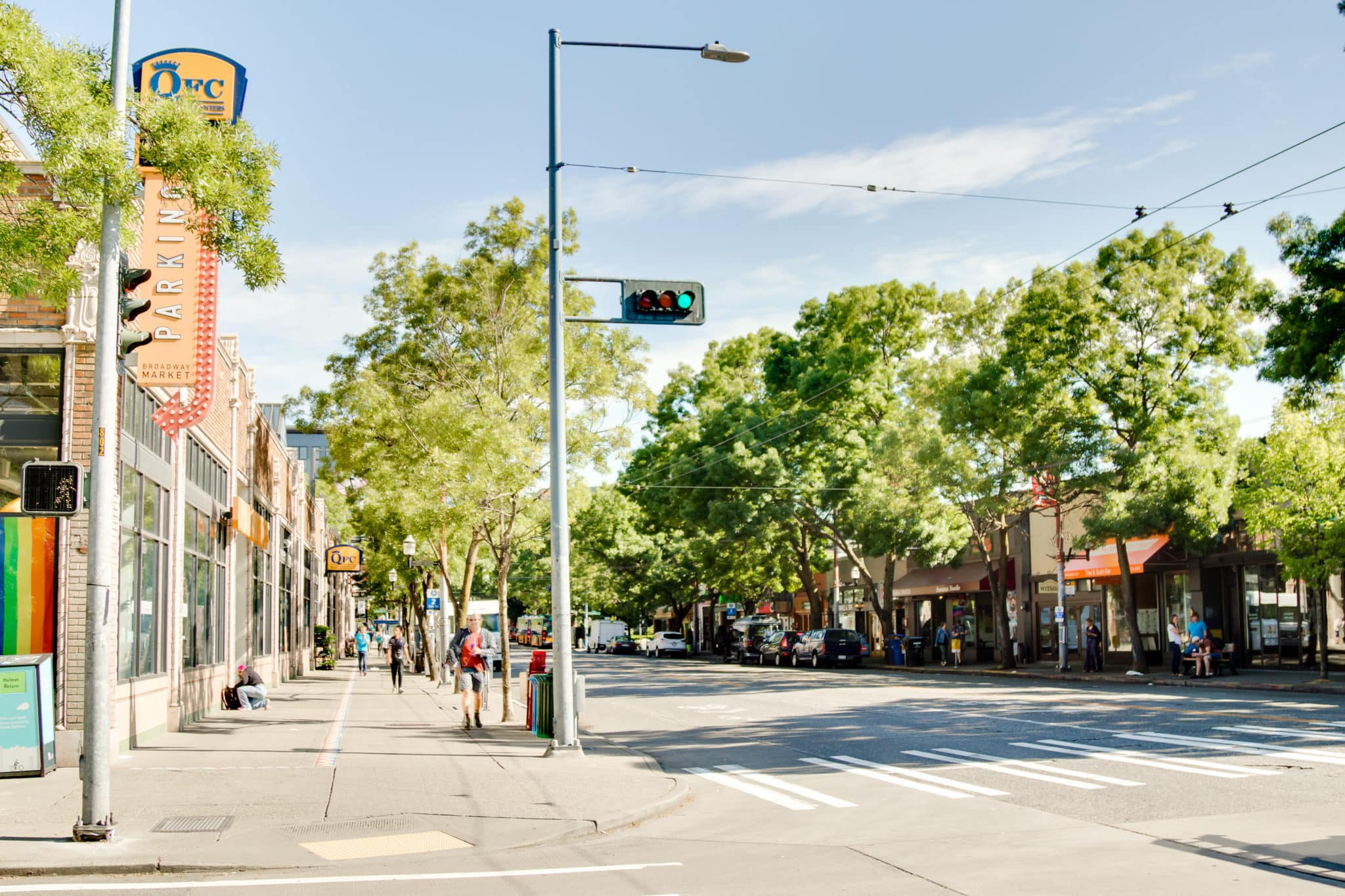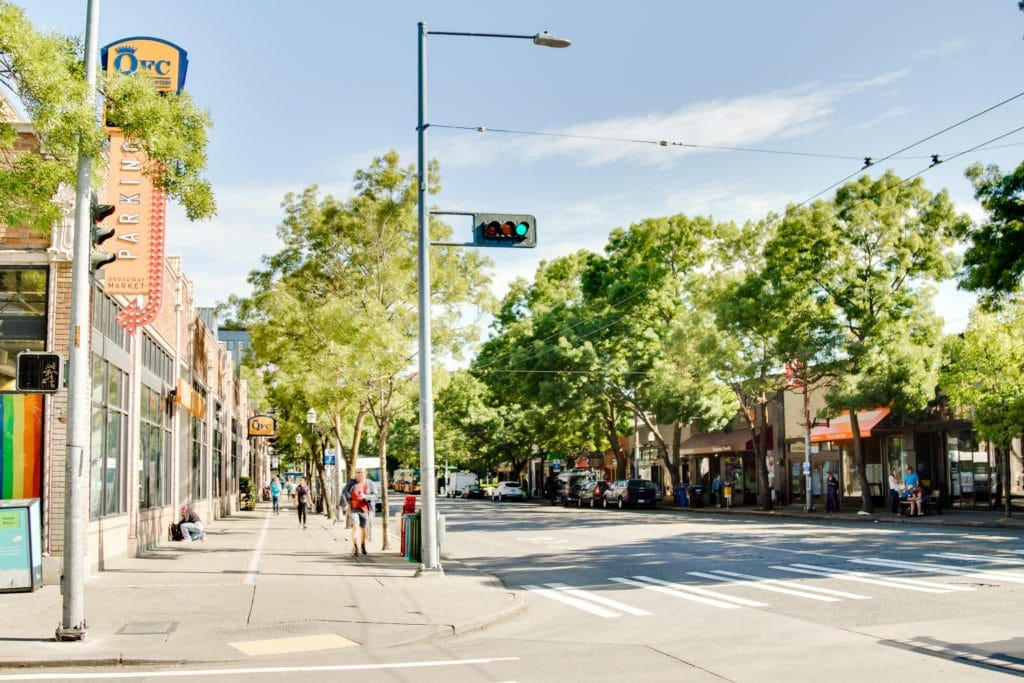 The Morgan is located in one of our favorite sections of Capitol Hill near Roy St and Broadway. Close to the Morgan on Capitol hill you will find tons of amazing spots. For instance, often in our travels. We need a spot to have a really good cup of coffee and a snack. Joe Bar has been our quiet go-to spot for years now. The coffee is fab and their crepes are also delish. We also love going to Cook Weaver if we are celebrating or want to take our Diva Dwellers out for some fun and unique fare. And when we are feeling really decadent and in deep need of a shaved truffle on well – anything. Altura is our go-to restaurant. Herb and Bitter have the most amazing backroom solarium space that's perfect hanging out and catching up on gossip with your besties.
Want a Great Recommendation of a Spot to Hang Out on Capitol Hill?
Hot Town: Essential Seattle Summer Experiences in Capitol Hill
Over the summer we listed a condo at the Vertigo. One of the few one-bedrooms to sell over this summer —- just saying. We decided to do a round-up of our favorite spots to hang out and spend time on Capitol Hill during the summer. Included in the list was The Cloud Room. The chill community workspace and social club atop Chophouse Row. If you wanna go hang with the boys. The nearby bear-bar Diesel is a fave of some of our teammates. And those bartenders do NOT mess around. Next door, Bar Sue also serves up frozen treats that are just as likely to result in hangovers as brain freeze. So many good spots.
Where to Hangout and Work Remotely on Capitol Hill?
Roy wrote a blog a couple of years ago about where he likes to find fast WiFi, enjoy a great happy hour, or have dinner. A few of Roy's favorite Capitol Hill spots are Cafe Solstice on 10th and Thomas. Captain Blacks on Boylston and Olive. Joe Bar on Roy and Broadway E. Terra Plata on Melrose and Pike. Volunteer Park on 15th and Prospect. Check out the entire blog here…
Is Buying a Condo the Right Thing for You Now?

Buying a condo in Seattle right now might seem scary because the inventory ticked up a SMIDGE and everyone thinks that we are headed into a recession. The reality of the situation is that there are some really smart people who are wisely putting their money into real estate with stupid low-interest rates.  The fascinating thing about this market is that the smart Seattle Condo Buyers have an opportunity to lock in an incredible home with a super low-interest rate. Trust me! I worked in real estate during the recession. The number of buyers that hung out on the sidelines and wasted a once in a lifetime opportunity to buy a home in their preferred neighborhood was mind-numbing. Smart Seattle Condo Buyers have that opportunity again to buy a fabulous home, in a great building, and actually get a deal. Ok – enough of my rant. The bottom line — be a smart condo buyer. Smart condo buyers invest in buildings that have done hard work like The Morgan. Below is a blog about items to look for when buying a condo in Seattle. 
---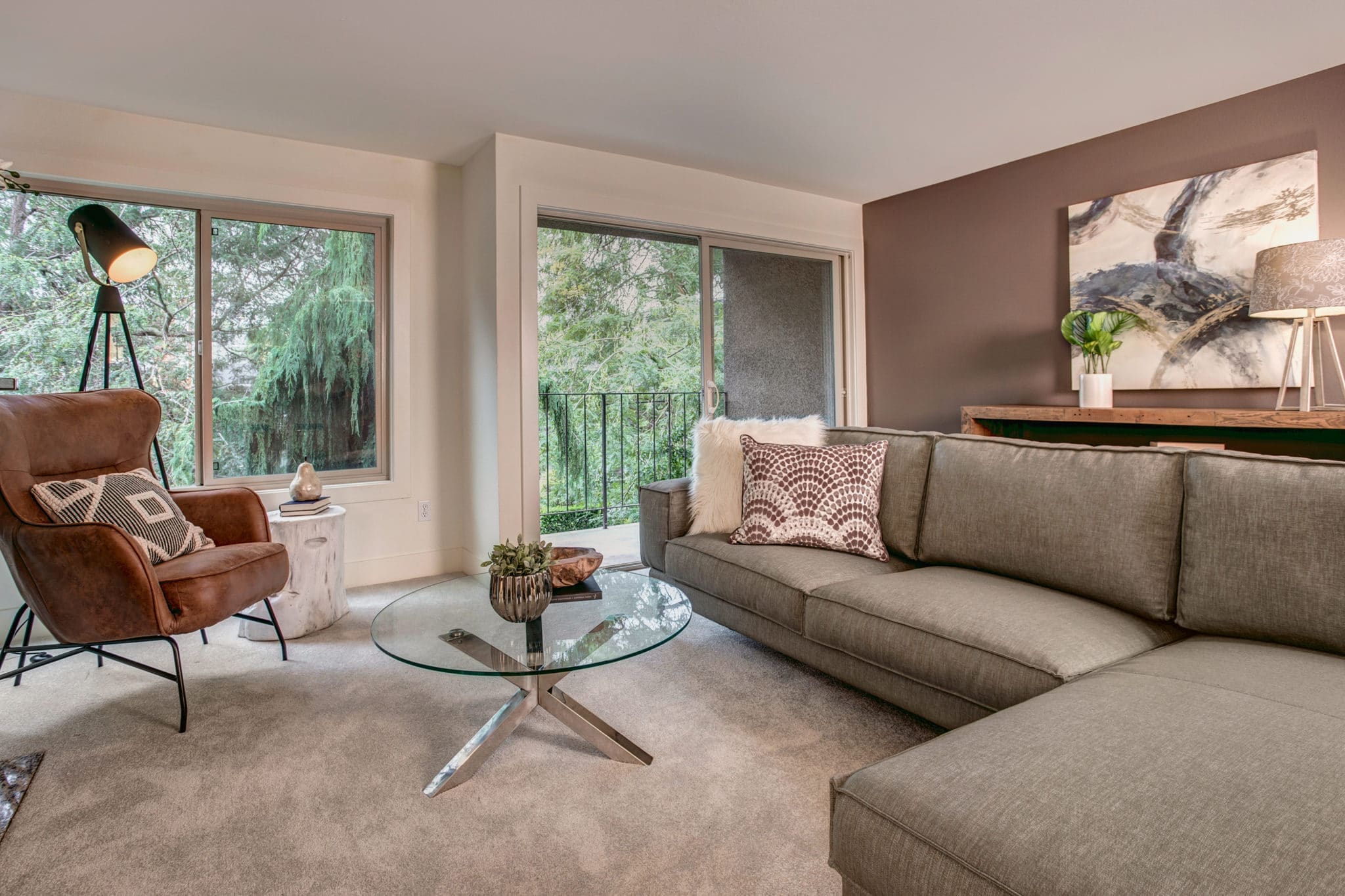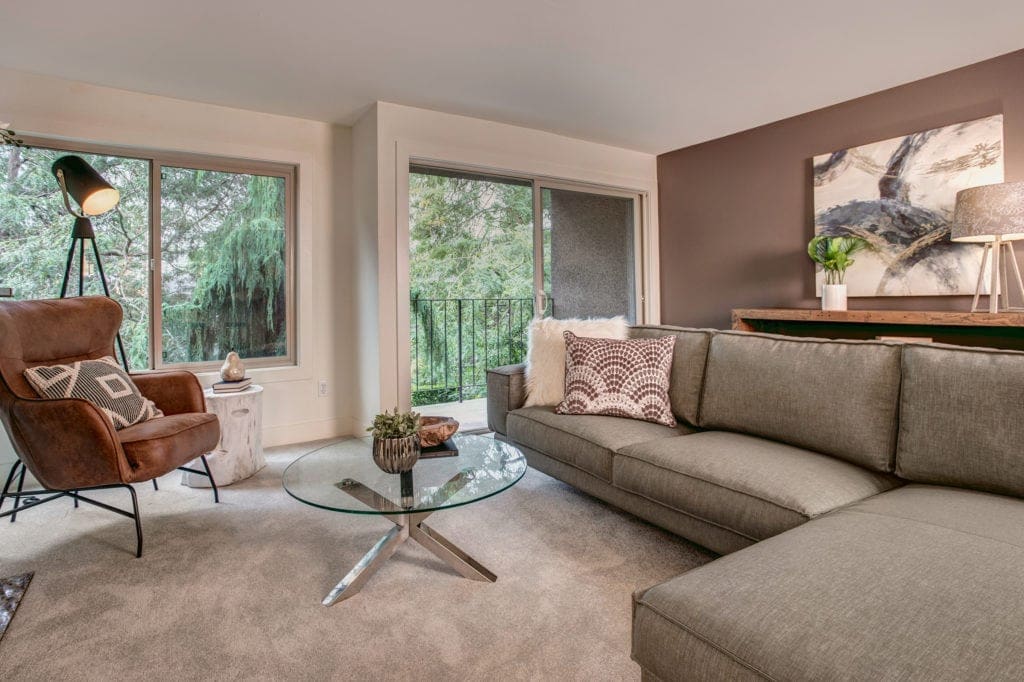 Thank you for stopping by and checking out the Morgan Condo Building on Capitol Hill. Want a private tour of this swanky condo? You know who to call!
Home Details Below
Address: 731 Broadway E, Unit 302
Price: $550,000
Bedrooms: 2
Bathrooms: 1