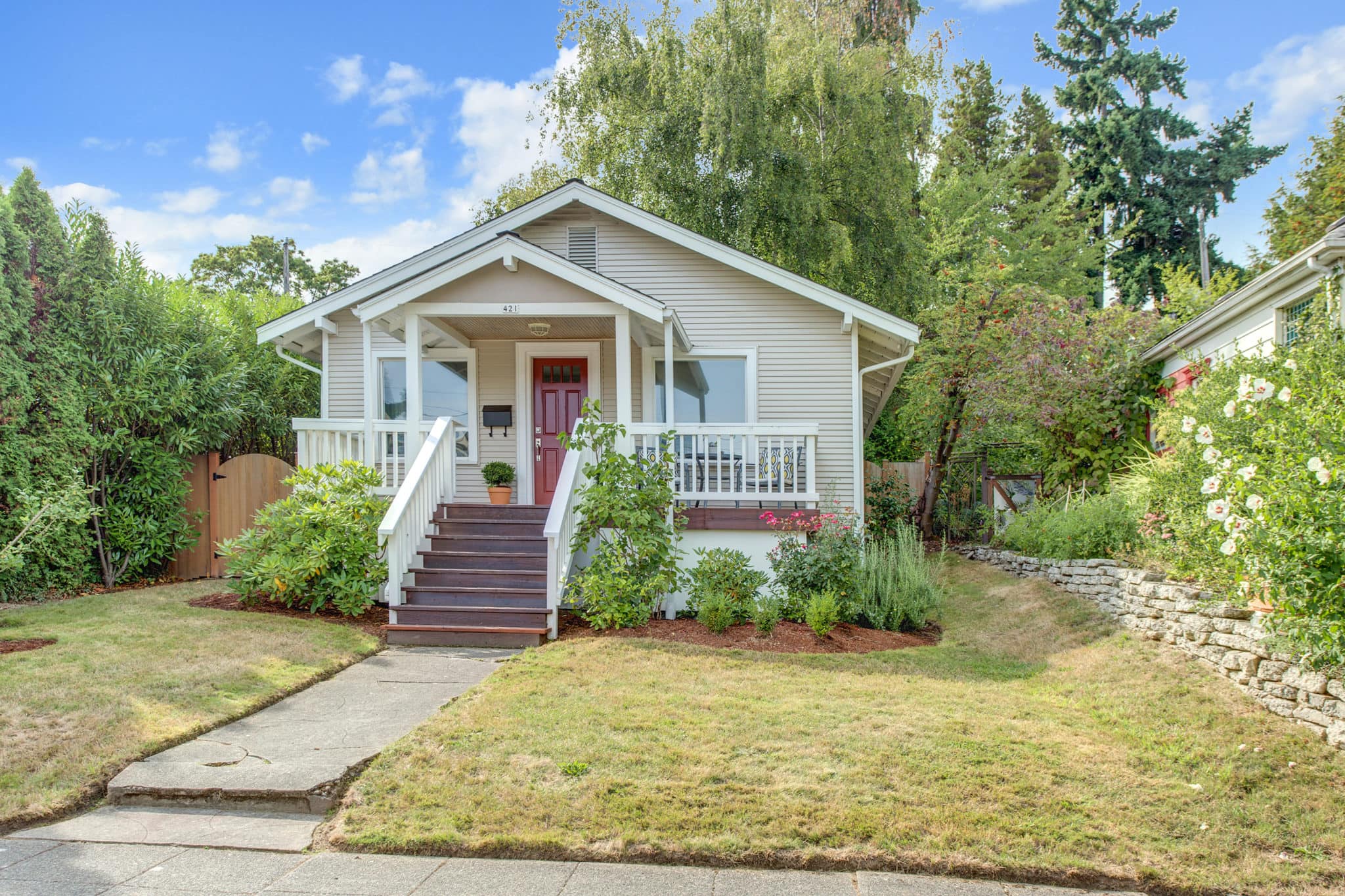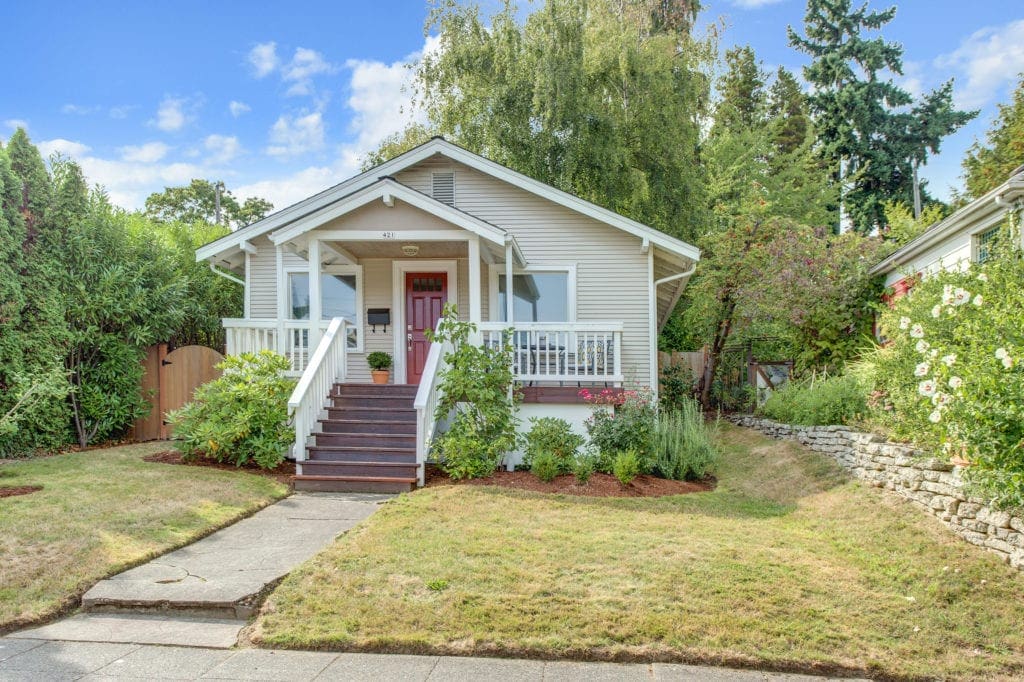 Madison Valley is one of our favorite neighborhoods. You can often find us meeting friends for a walk, celebrating with Diva Dwellers at one of the scrumptious dining establishments or maybe shooting our newest Diva Dwelling video. We just had the gift of listing this adorable new 1920's bungalow.
Why Our Diva Dwellers and We Divas Love this Madison Valley Home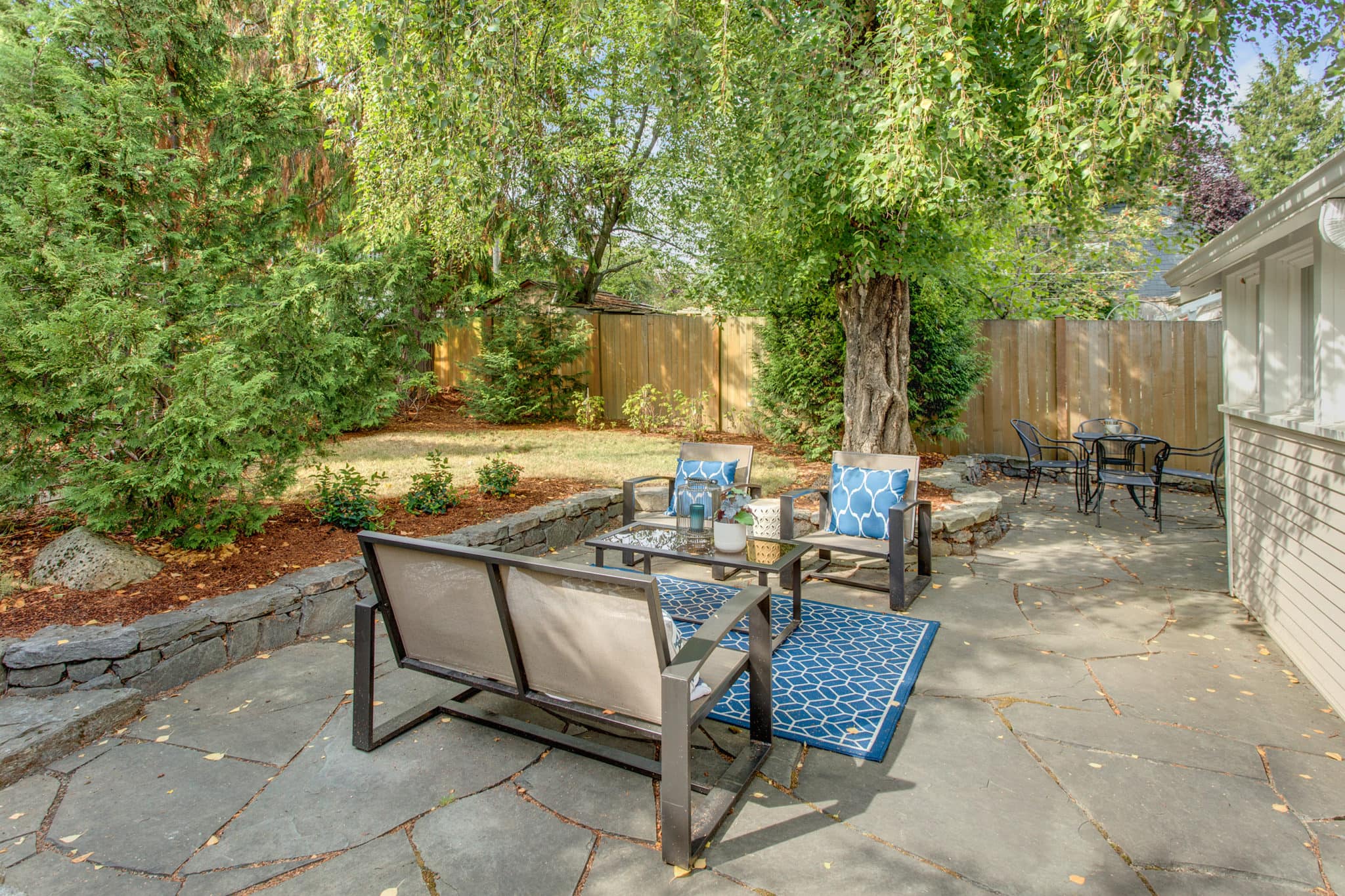 Our Diva Dwellers love their Madison Valley home so much that they never intended on leaving. And we can see why. The backyard was a labor of love created to give the feel of a Pacific Northwest forest. It's a great place to entertain, garden or just hang out. The native trees and shrubs, simple lawn, and the stone patio were all chosen to minimize maintenance. The best part is that you can enjoy a view of this lush peaceful yard from both the kitchen and back bedroom. The house is also jam-packed with vintage 1920's character – design features you won't find in most new construction. These beautiful details include crown molding, leaded glass fronted built-ins, large picture windows and real wood floors throughout the upstairs.
Check out all of the home details
The Divas Favorite Spots to Meet in the Neighborhood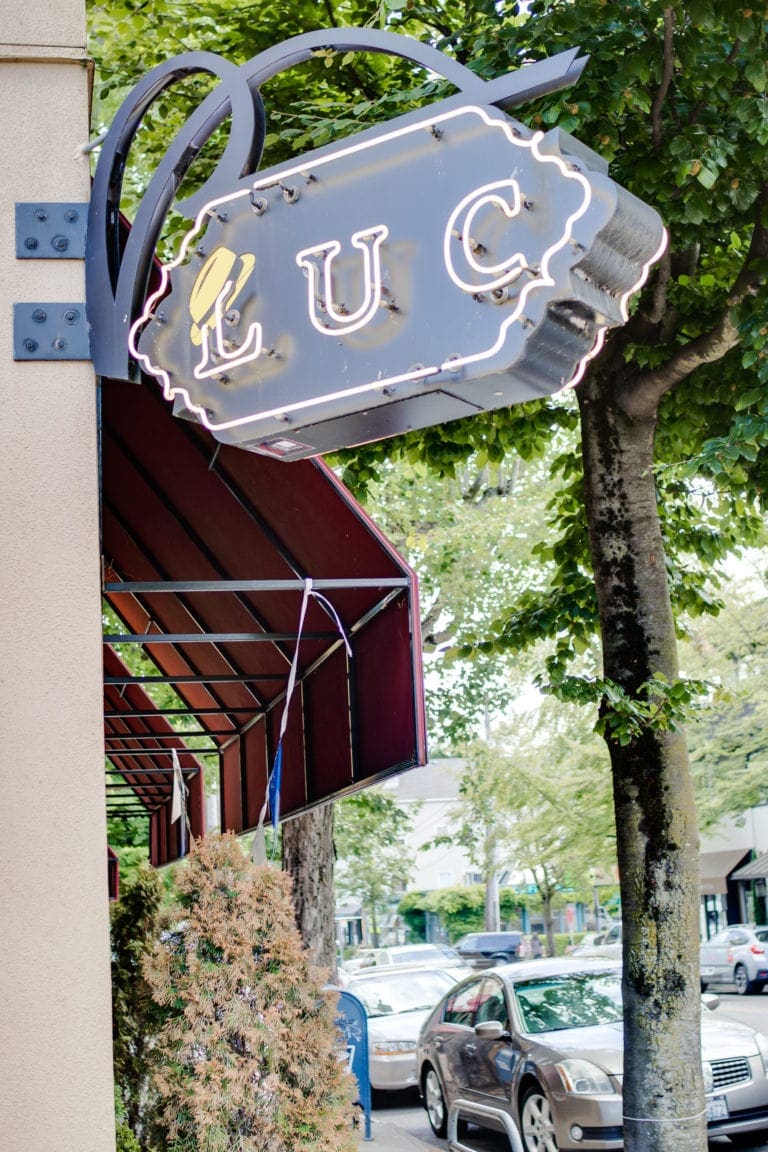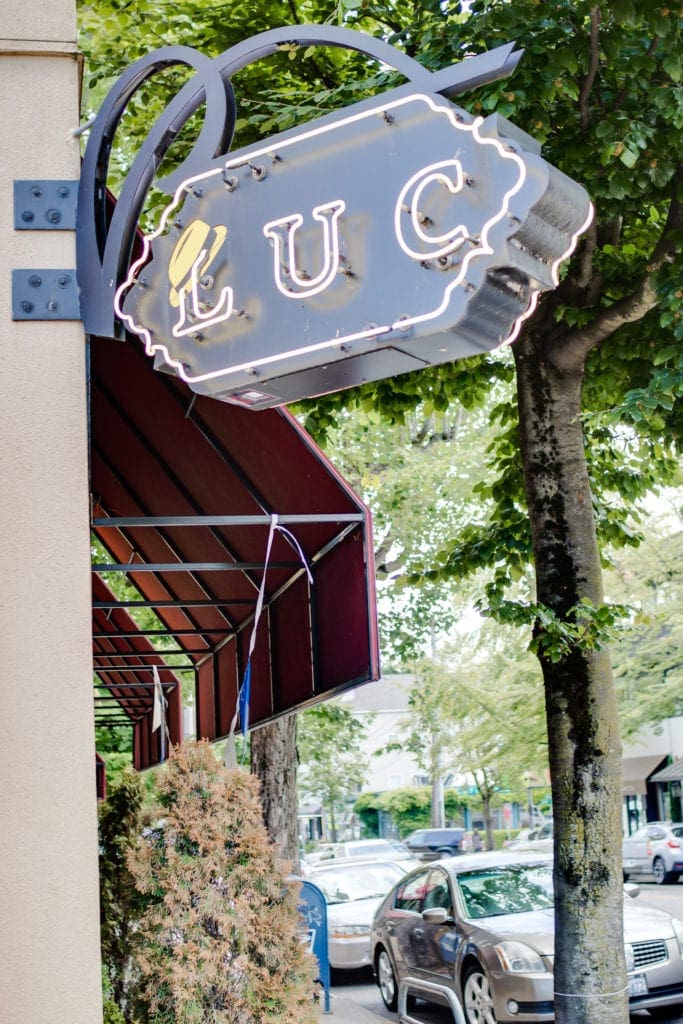 LUC – By Thierry (Chef in The Hat)
A friend and Diva Dweller is the bartender at Luc. We love slipping away and hanging out with our pals for a  happy hour and then, of course, staying for a lovely dinner. We love LUC. Luc is one of two restaurants owned and run by chef Thierry Ratureau (the other is Loulay.) The fare is unpretentious but expert French bistro cuisine – Almond-crusted French Toast, Boeuf Bourguignon, Croque Madame, Salad Lyonnaise…miam-miam! The fab happy hour bites include steak brochette and a smoked fish tartine – perfect when paired with a dry Provencal rose. The rotating cocktail of the night is also half-price at happy hour. Cheers!
Jae's Bistro – The Rolls!!!!!
The Divas have had some amazing time with friends (specifically our friend Wazhma who owns Retail Therapy) at Jae's. The funky layout, friendly service and fusion of flavors at Jae's Bistro make it a great spot for friends to connect. On a nice autumn day, try to get seated at back, with a little view of the foliage outside. The kitchen offers a changing collection of Pan-Asian and seasonal recipes (and always seasonal selections at the sushi counter). In the mood for a hearty, spicy soup on a brisk autumn? Definitely get the Tom Ka Goon!
The Essential Baking Company – Great Spot to Write Content
The Essential Baking Company Cafe in Madison Valley is quite ideal for a work-date. You can slip in and fire up WordPress and work undisturbed for a couple of hours. Large windows wrapping around this corner spot give ample light (and a patio for fairer days). Come for breakfast or lunch, to sip fair-trade Victrola Coffee and nibble pastries, desserts, and sammies made with fresh-baked bread. You can call a few days in advance if you want to custom order loaves of bread, crackers, pastries and desserts for a special occasion.
Simply Soulful – Support Black-Owned Businesses
Simply Soulful is a favorite of ours. As you may guess from the name, the specialty is soul food, from steaming plates of shrimp and grits to slices of their signature sweet potato pie. They open at 9 am most days, and dinner is done by 8 pm on weekdays (earlier on weekends). For late morning or lunchtime meetups in Madison Valley, Simply Soulful is ideal. Many people forget that Madison Valley and the Central District have long since been gentrified. Moving a lot of amazing black/brown owned businesses out of the area.  Simply Soulful is delish!
Belle Epicurean – Yes please Macarons!
Last but not least, this one is definitely for the early crowd. For a truly beautiful breakfast or weekday brunch, try Belle Epicurean. (Or come after 11 am for tasty baguette sandwiches.) Be at ease in the chic interior, sipping espresso and taking bites of delectable pastries and macarons. And because it's right on Lake Washington Boulevard, you are steps away from the Arboretum for a magical stroll if you take your goodies to go.
More About the Madison Valley Neighborhood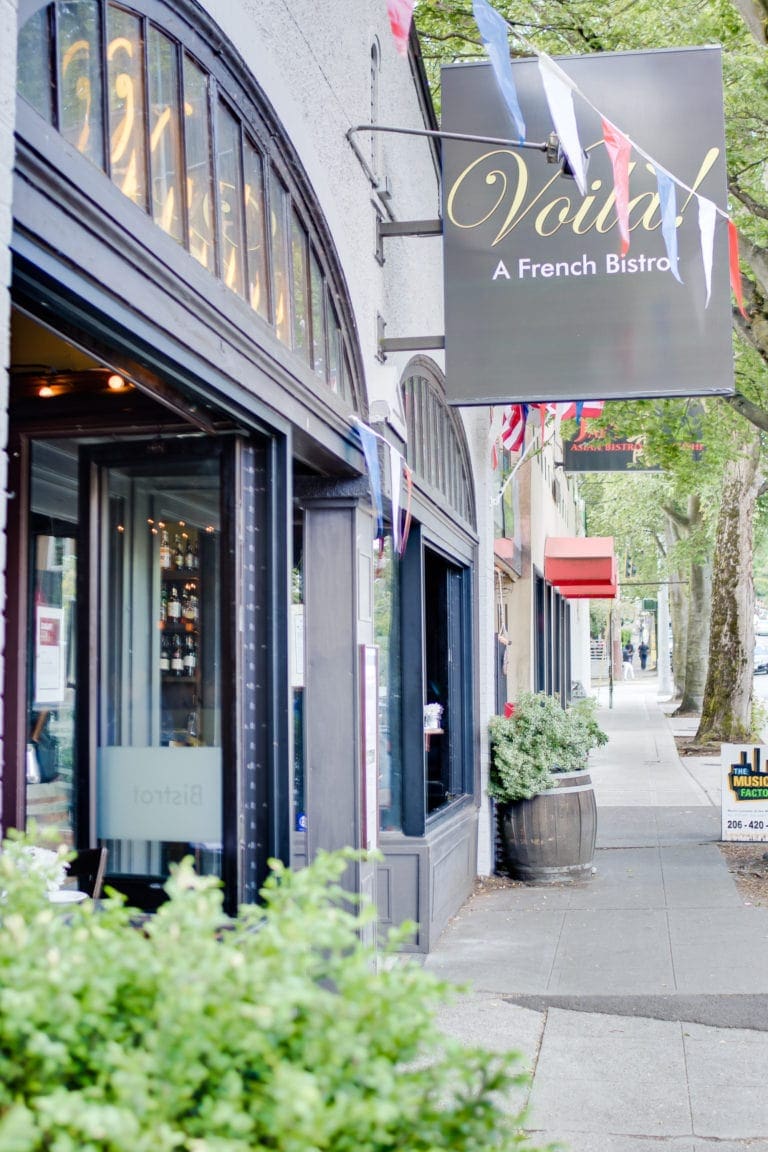 On the hillside facing Lake Washington, south of Montlake and North of Madrona, the residential community of Madison Valley is nestled in lush swaths of trees along with steep slopes. Its two main thoroughfares (Martin Luther King Jr Way and Madison Street) intersect at approximately the neighborhood's center. Madison Street is lined with apartment buildings further up the hill, but at this intersection, one finds bakeries, services, shops and a slew of restaurants. Many of these have a French influence, leading some locals to refer lightheartedly to the neighborhood as "Seattle's French Quarter." Read more on our neighborhood page…
Just recently Roy sold a home close to Madison Valley. We went ahead and did a whole blog about all of the fabulous spots you can discover close to the home. Check it out below…
Autumnal Fun in Capitol Hill East Near Our Capitol Hill Townhouse
---
Thank you for stopping by Madison Valley and enjoying this neighborhood as much as we do. Have brunch at one of our favorite spots and then come say hi to a Diva at one of our Open Houses this weekend.
Home Details Below
Address: 421 30th Ave E
Price: $650,000
Bedrooms: 2
Bathrooms:  1