So You Say You Want a Revolution
Everyone who watched the election results in November 2016 would agree that the results were unexpected. The Divas were with the Saturgays getting ready to watch our Hillary beat a misogynist tyrant. As the night progressed, it became clear that we had an issue on our hands. We distinctly remember asking our calmest friend Tracy, "what happens now?" Her response "I don't know."
But together, in the weeks that followed we decided that our theme for the year was as follows:
In 2017, we will be part of the crack in the walls that support the patriarchy's glass ceiling.
Bold statement. But in looking back, Divaland stood up and was definitely part of that crack. And that crack is growing. Let's look back.
Divas Take on the REALTORS Over Education Funding
Team Diva figured out that Trump's cronies exist in the nooks and crannies of local government. The largest bottleneck of creating change in our clients' lives is in Olympia. Do you like the massive increase in Property Taxes? You can thank Republicans in Olympia for forcing through an education funding bill. Supported by our local REALTOR association that raises property taxes in King County instead of increasing the tax rate on companies and the business community. Smells a bit like the Wealthy Tax Cut making its way through the hall of Washington D.C.
Not only does it inadequately support schools it will be a huge bill for our current Diva Dwellers. Team Diva joined up with Washington's Paramount Duty, organized like-minded REALTORS, testified in Olympia, and gathered the attention of Open Account Podcast about our fight to forgo some of our profits for the greater good of the community.
By the way, the name of the podcast was "So You Say You Want a Revolution." And yes, a revolution is what is happening!
Divaland Rallied for the Womxn's March
Join Team Diva at Seattle's Women's March Is Saturday, January 21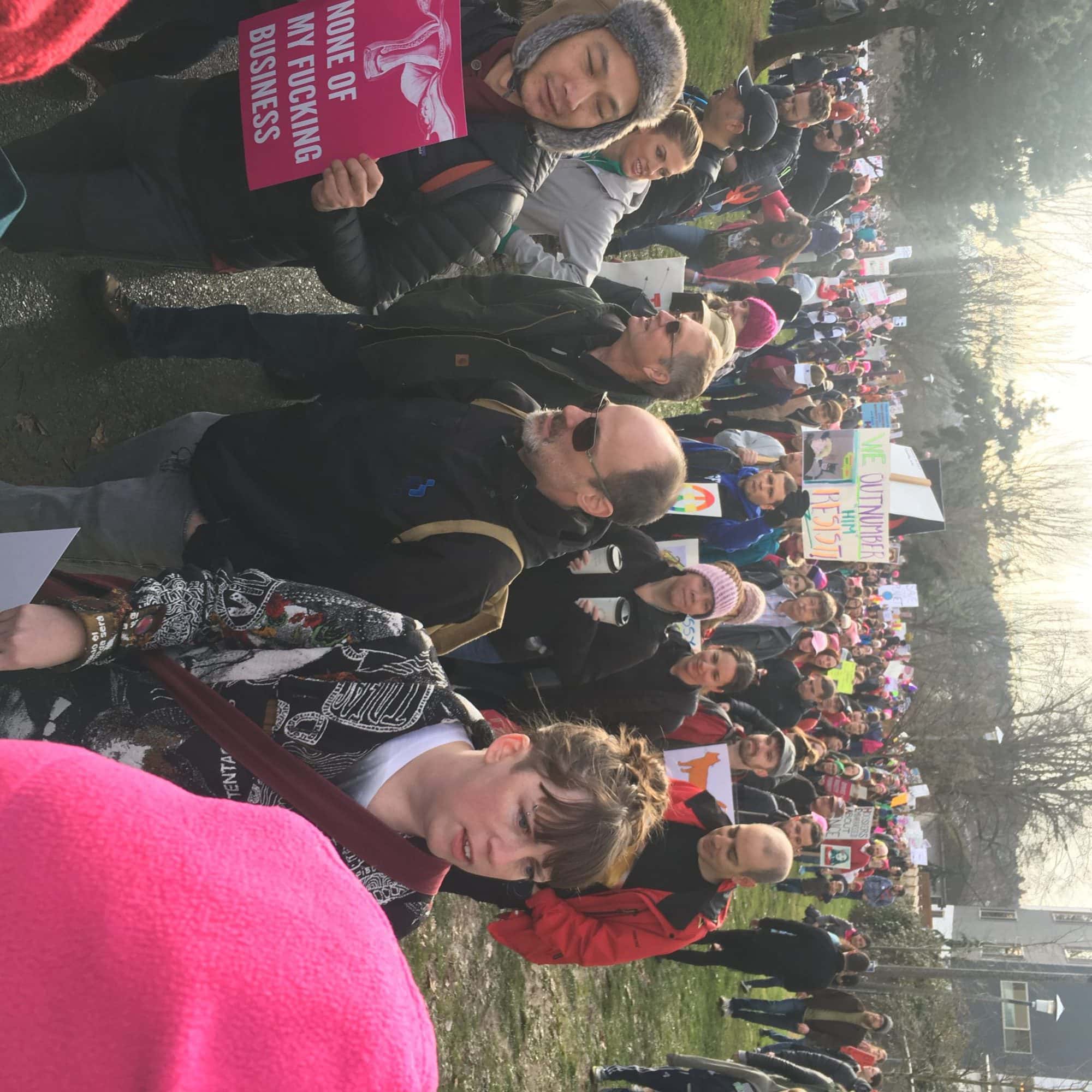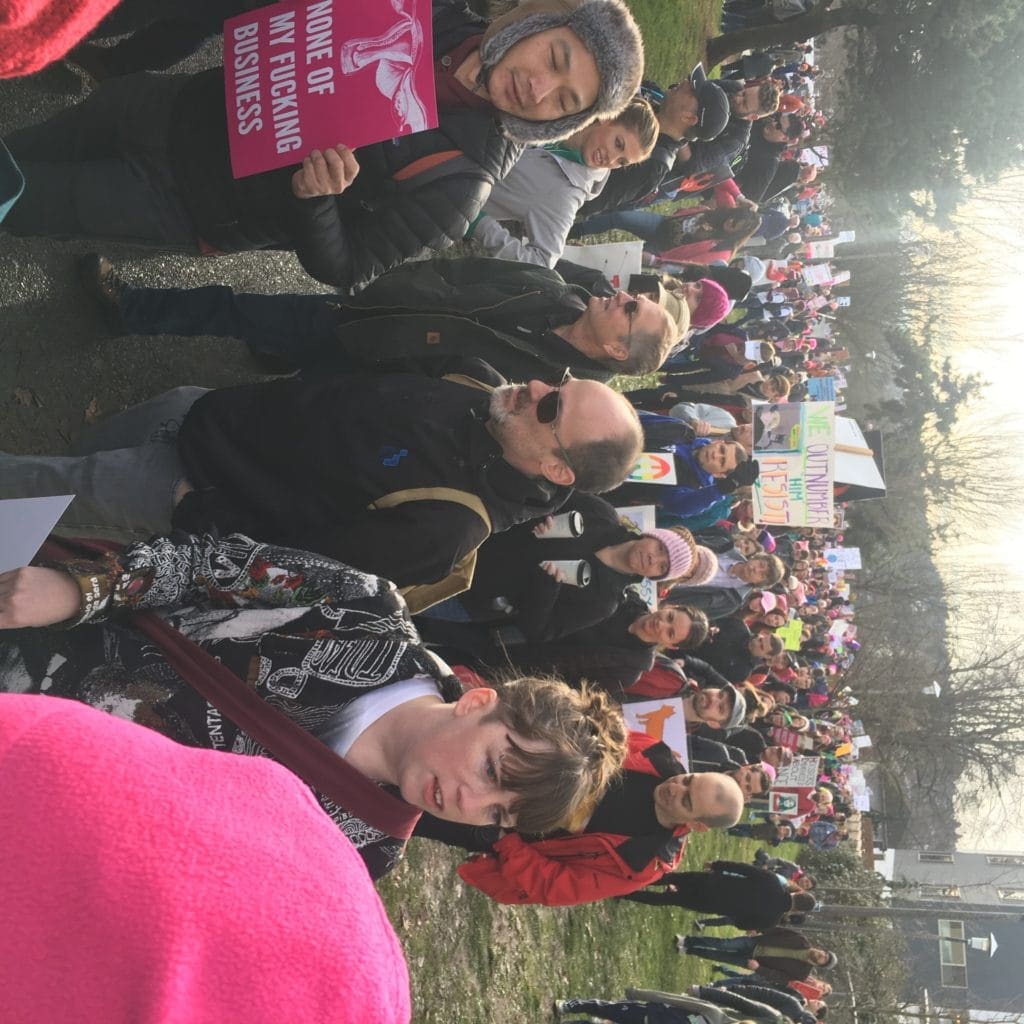 We rallied over thirty people in our Women's march contingent. Cellar Door Marketing printed specific posters just for Divaland marchers. We marched for Women's rights, Trans tights, Abortion rights, LGBTQ Employment Rights, the Environment, Immigrants, Refugees, and so much more. In our amazing group, we had a 10-year old Trans Boy, a young woman studying engineering, a refugee from Russia, gay daddies, feminists, someone who works in a local police department, and we marched. All nine hours of the march!
Ides of Trump  and Team Diva's Letter Writing Campaign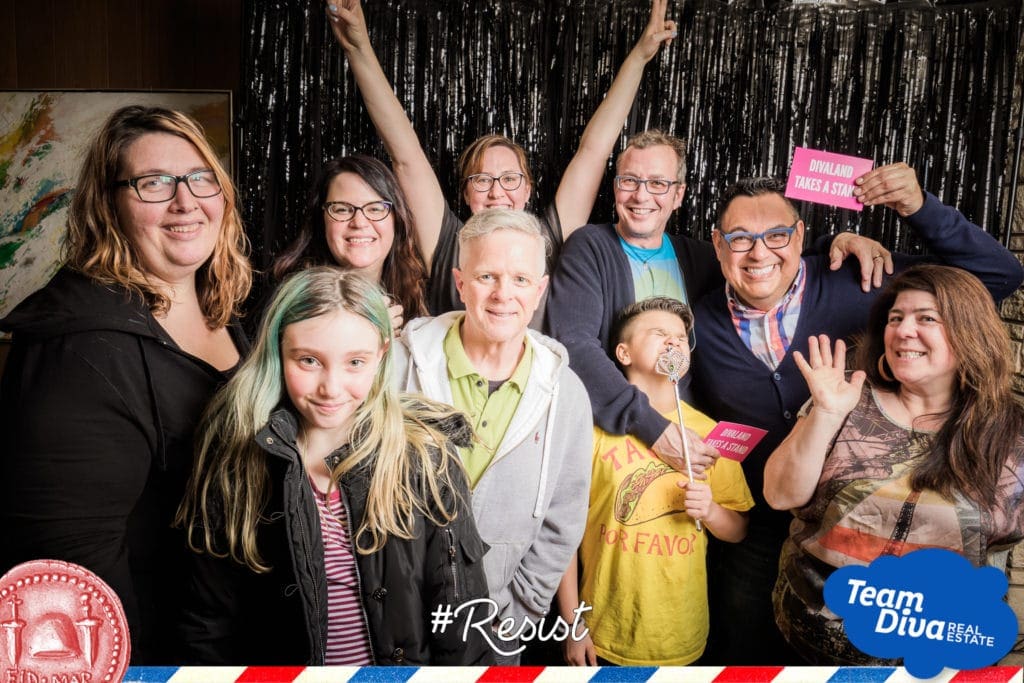 The Divas organized a massive letter-writing campaign in March. By luck, it coincided with the Ides of Trump action, which flooded the White House with angry letters. Instead of giving Cheetolini the attention that he chugs like Diet Coke. We sent notes of thanks to officials standing up to Trumpism. We threw a big party with special cards and invited attendees to send thanks to:
Governor Inslee for his hard fight to fully fund education in Washington state and make big developers pay their fair share.
Attorney General Bob Ferguson for standing up for immigrant rights and being a leader against the Muslim Ban.
Our people in Washington for staying strong and protecting the Affordable Care Act, including Congressman Adam Smith, Rep. Pramila Jayapal, Senator Patty Murray and Senator Maria Cantwell.
The event got the attention of Inman News. The Divas were featured in an article about uniting one's business and personal passions through events. Team Diva is nothing if not passionate about everything we do. We really can't imagine working any other way. That's what Divaland means to us. A community that we hold dear, full of people who passionate and supportive of all of their own communities, too.
Divaland Stood Up for Our Immigrant Community
Fighting for the Dreamers: Things You Need to Know to Protect DACA Beneficiaries
It's worth mentioning here that a healthy community is a dynamic and diverse one. "Community" and "diversity" are not just buzz words to be thrown about. Without strength in both, our economy is more vulnerable our culture is poorer.
You are are living in a hole if you think Seattle is not an immigrant city. Look around. Our economy is dependent on foreign workers, specifically tech workers. And in case you have not noticed, the cost of construction has skyrocketed. Anyone think there might be a correlation between the sudden lack of access to undocumented workers from Mexico? DACA, H1B Vias, and more…
We are grateful for those who keep fighting to make Seattle a true sanctuary city and welcome immigrants and refugees. Keep it up, Divaland.
Divas Take America Event Was a Huge Success
Divas Take America was one of our most successful events to date. We gathered over 100 people and the four top mayoral candidates. All Divas in their own right. The proceeds went to Washington's Paramount Duty and Seattle Indivisible. Not only did we reaise money. We also were able to get the top four mayoral canidates to come and speak about issues that impact Diva Dwellers. It was trully an amazing way for all of us to come together, see some drag, and get involved in our local politics.
Speaking of Washington's Paramount Duty…
Divas Fought For Fair and Equitable Education Funding
Divas Give Back: Team Diva Joins Forces with Washington's Paramount Duty
Some of our most favorite new people in Divaland are the powerful folks from WPD. This organization began as a Facebook group and became one of the most active and effective grassroots campaigns for education and tax equity in our state. From training parents to be advocates to lobbying Olympia directly. They are a force to be reckoned with. The fight is not over by a long-shot. With a new Democratic majority in both parts of the state legislature, 2018 is looking promising.
Divaland Got Under Congressman Dave Reichert's Skin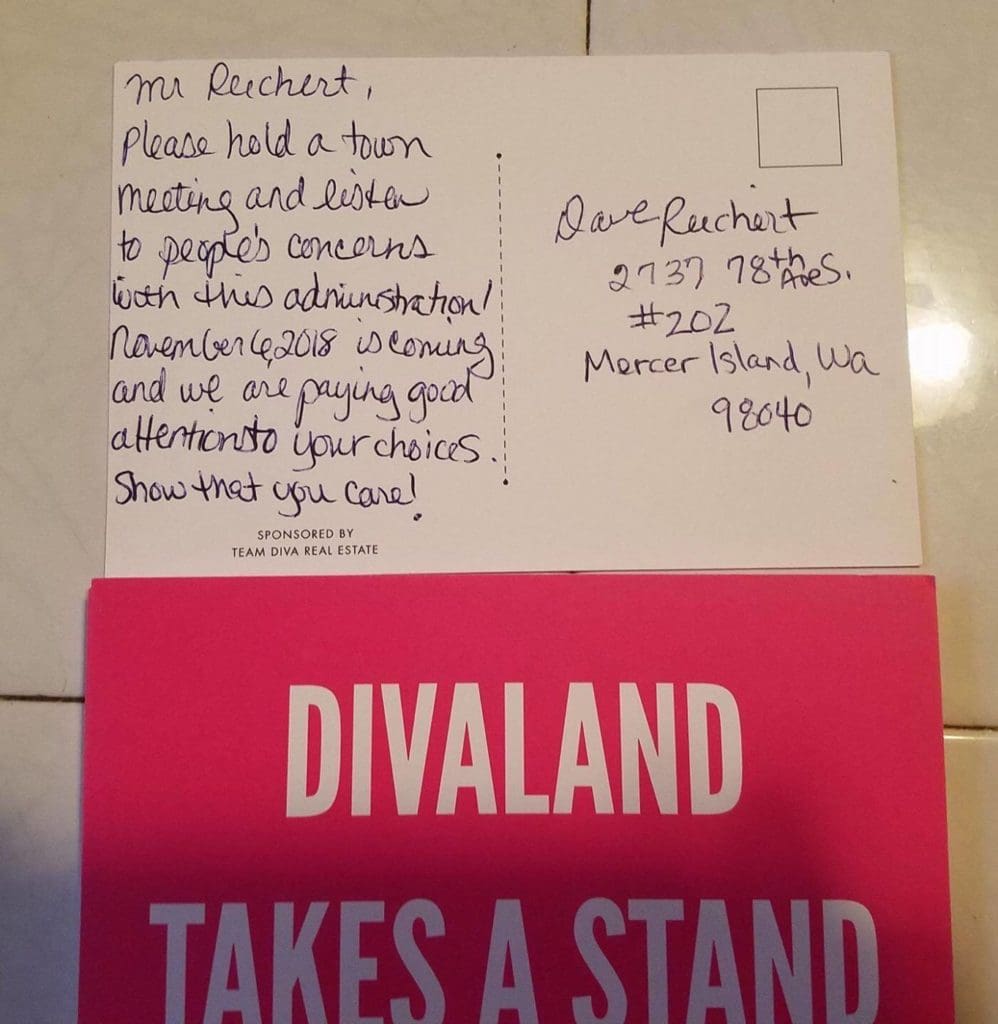 Over the summer Team Diva received a call from Congressman's Dave Reichert's office. Apparently, at our Divas Take America event, someone wrote a sassy little postcard to Congressman Reichert. It was so sassy that Congressman Reichert's chief of staff called Team Diva. What ensued was hysterical, sad, and included a bit of implied intimidation by the office.
"How as a business can you condone this type of behavior." Keep going…
"You are a business." So…..
"Does Coldwell Banker know what you are doing." Are you trying to intimidate a lesbian-owned business that is not even in your district?
And finally, Kim asked flat out: "Can you tell us what was on the postcard that made you so upset?"
Dear Dave Reichert,

I hate you. We will crush the patriarchy. F*ck Off!
Kim and the entire office burst out into laughter. Reichert announced his plans to retire a month later. We would like to think that one of you reading out there in Divaland wrote this sassy postcard. Once again "Be the crack in the wall that supports the patriarchy's glass ceiling". And the crack keeps growing
Team Diva Named One of the Most Innovative Teams by Inman News BECAUSE of our Divaland Activism
Team Diva Honored at Inman Connect For Innovation in Real Estate
Chavi and Kim flew to Inman Connect in August in San Francisco, where Team Diva was nominated for Most Innovative Real Estate Team. We assumed it would go to a team that invented a new gadget for massive cold calling and did $100B a year in business. And poof, there was Team Diva on the Megatron in the Hilton. We were runners up! WTF, real estate gods?!
This wasn't DESPITE ruffling a few REALTOR feathers and pissing off Congressman Reichert's chief of staff. It was because we weren't afraid to wade in and weigh in on the issues. Who says you can't have it all? WINNING!!!!!
"Be the crack in the wall that supports the patriarchy's glass ceiling"
Seattle Gets Its First Female Mayor in 80 Years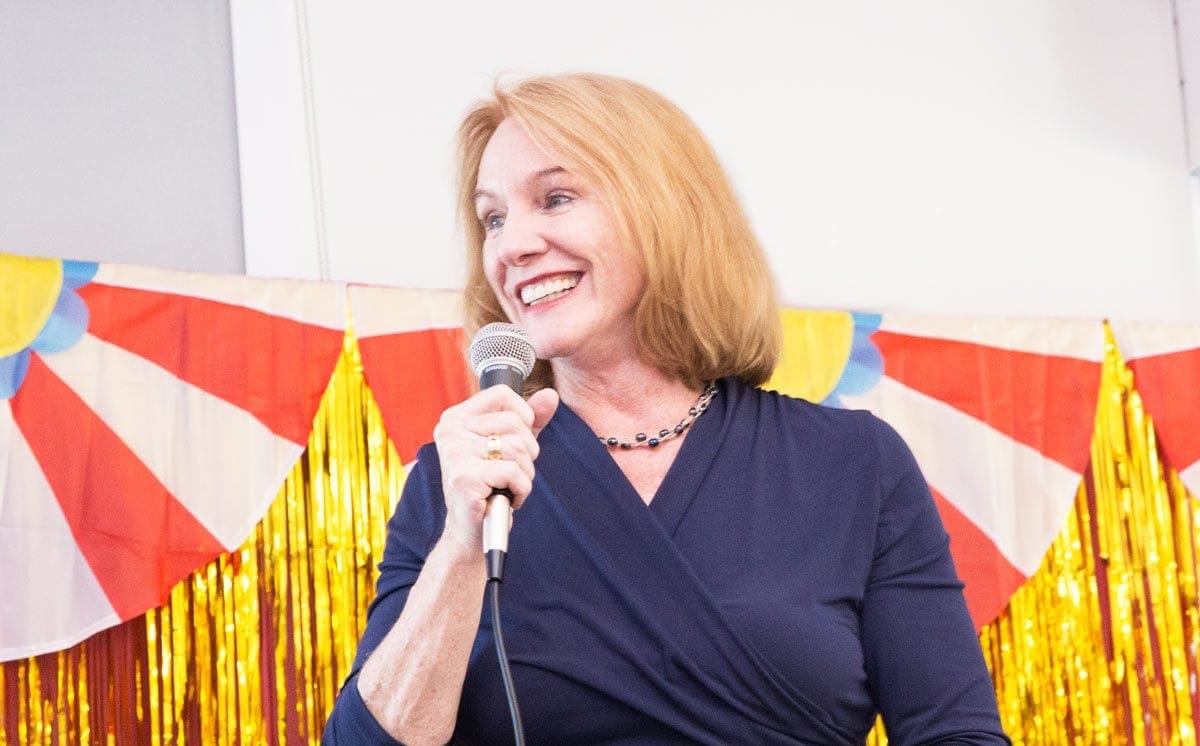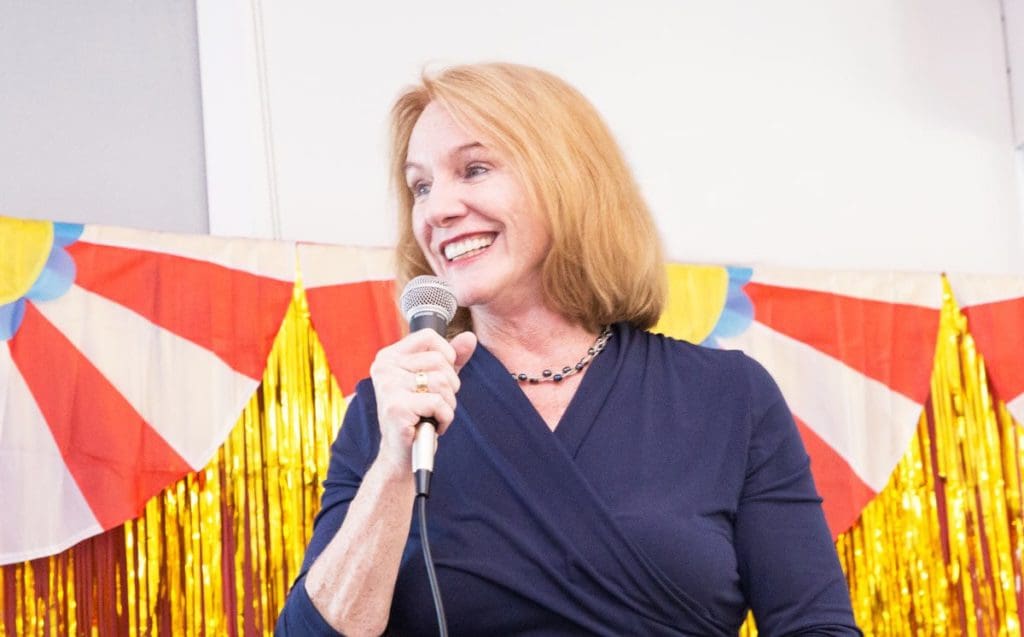 All of the top contenders in the mayoral race this year were women, so even before it came down to Cary Moon and Jenny Durkan. We knew the city was getting its first female mayor since Bertha Landes. Durkan prevailed and has been sworn in.
Seattle is in serious transition as a city. City hall itself has been in tumult, as well. Mayor Murray resigned, who was followed by Bruce Harrell…then Tim Burgess. We had three mayors in one month. Meanwhile, Police Chief O'Toole just stepped down, too. Who's next?
We remain hopeful that Durkan will be a mayor for all of Seattle. Including its minority and homeless populations.
Without a doubt, Mayor Jenny Durkan is part of the "Be the crack in the wall that supports the patriarchy's glass ceiling".
There Were Several Progressive Victories Across The U.S.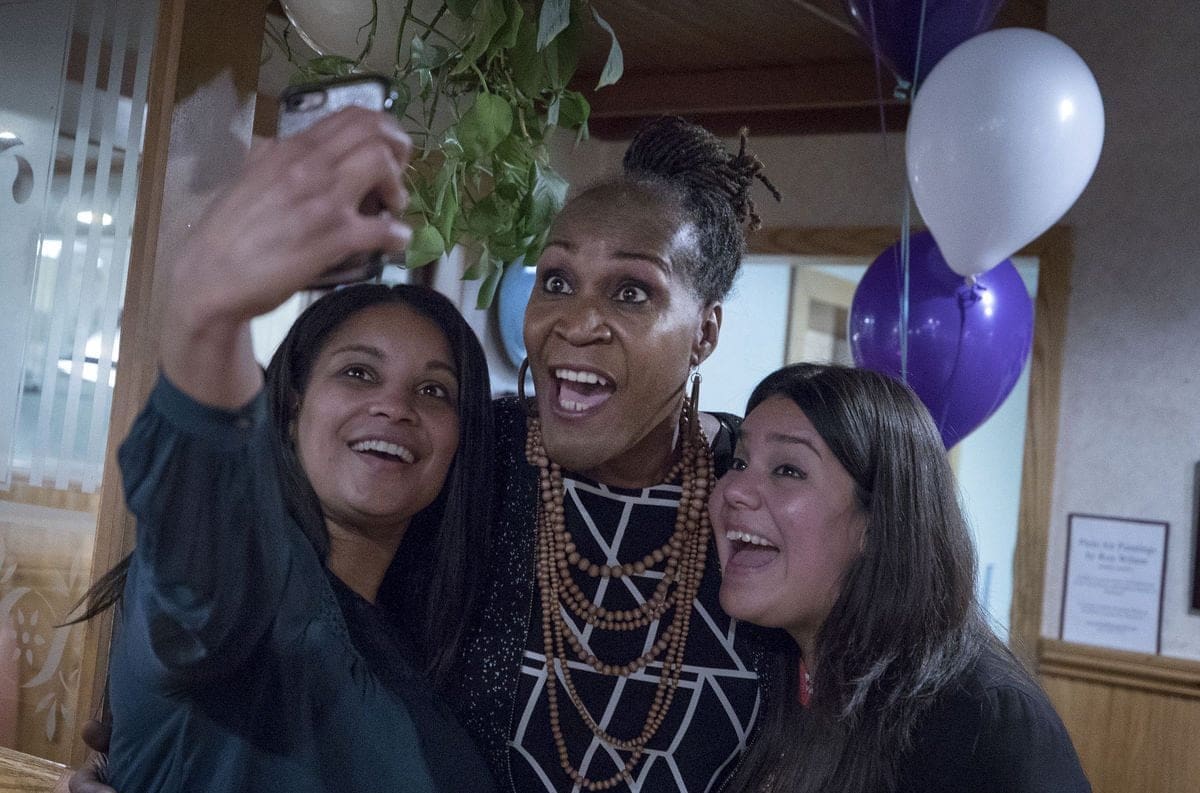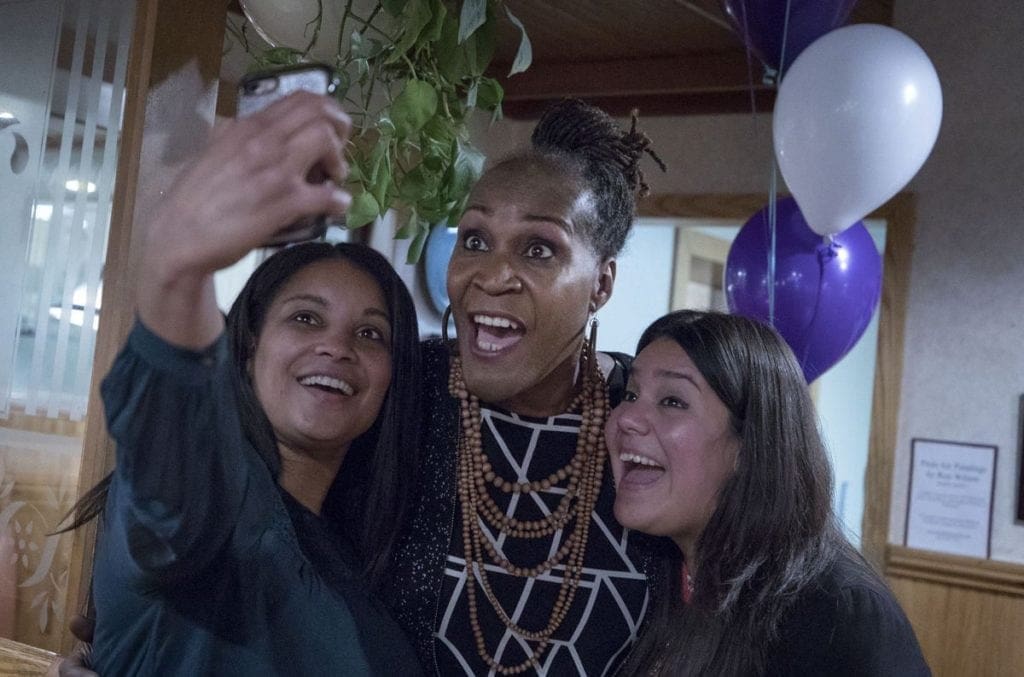 There were no big midterm elections this year, but while Seattle elected its next mayor, other cities across the U.S. were voting in progressive candidates. That includes the amazing and gracious Danica Roem, who unseated Bob Marshall in Virginia. Danica was one of five transgender candidates who won elected positions in four states, including both Phillipe Cunningham and Andrea Jenkins in Minneapolis.
And here in WA state, Manka Dhingra's win flipped our own state senate blue.
"Be the crack in the wall that supports the patriarchy's glass ceiling". Manka is part of that crack…. Of course, just this week, we saw another unlikely seat flip blue. Or should we say Roll Tide?
Alabama Elects Its First Democratic Senator in 25 Years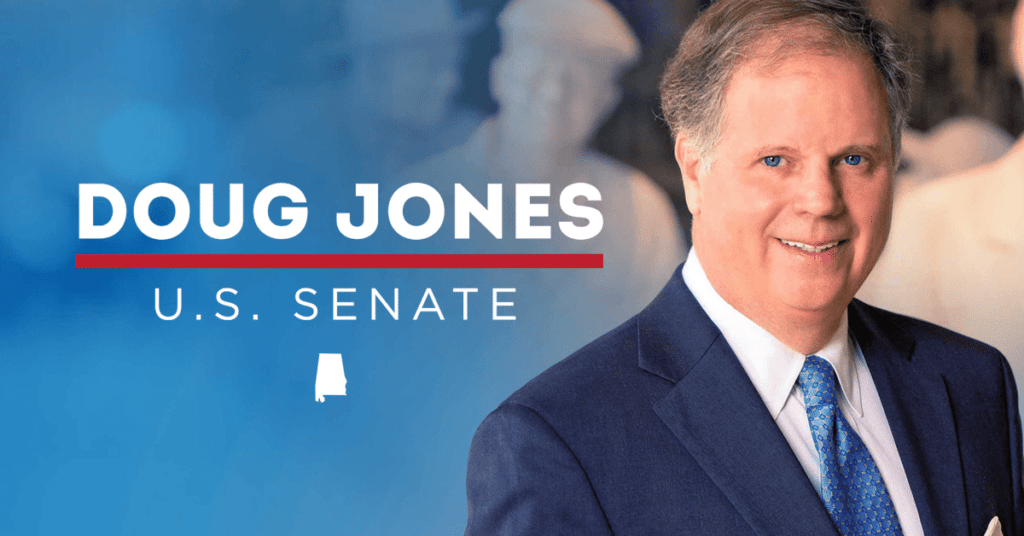 Despite widespread attempts to disenfranchise minority voters. Arch-bigot Roy Moore lost the special election in Alabama this week to Doug Jones. In any rational world, the choice between a lying, bigoted, sexual predator who flaunts the law and a long-time public servant would be simple and the margins would not be narrow. We do not live in that world, as we learned during last year's election.
The good news is that this time the popular vote actually meant something. Doug Jones will be heading to the Senate soon. Flipping another US Senate seat Blue. This is HUGE news. McConnell's slimy hold on power has slipped slightly. Trump's endorsements (first of Luther Strange then of Moore) proved poisonous. This special election proved that Trump's brand is only growing more toxic. Perhaps that goes for the entire GOP.
The margins were slim, and the day was only one because minorities (especially black women) were mobilized. In response, you can bet that the GOP will push even harder to take away voting rights. They already know that they can't win fair elections much longer. So they have been working for years and years to make it hard-to-impossible for left-leaning populations to vote. But it wasn't enough this time.
---
What's next in 2018?!
In 2018, the imperative to smash the patriarchy has not changed. As The Republican administration attacked life, liberty and the pursuit of happiness, it was easy to feel overwhelmed, even powerless. But when they go low, we still go high.
In 2018, we will push harder than ever to lift each other up. As Trump's base and clout continue to erode, Divaland will stay strong. We will make our voices heard and help others find theirs. They will hear us loud and clear all year, especially in November at the midterm elections!
Until then, we wish everyone a peaceful and rejuvenating end to 2017. Thank you for all that you do, Divaland.
"Be the crack in the wall that supports the patriarchy's glass ceiling".
Now the theme of 2018 is to Be The Sledge Hammer That Takes Down the Walls that Supports the Patriarchy.