Chavi is super excited to step outside our world of real estate and politics and talk about something we are deeply passionate about Seattle and Housing. Chavi will be kicking off the Seattle Architecture Foundation's Design In-Depth Series called Hello Seattle! Housing. It is the first of several talks hosted by the Seattle Architecture Foundation.
Seattle Architecture Foundation – Hey Seattle, Housing Talk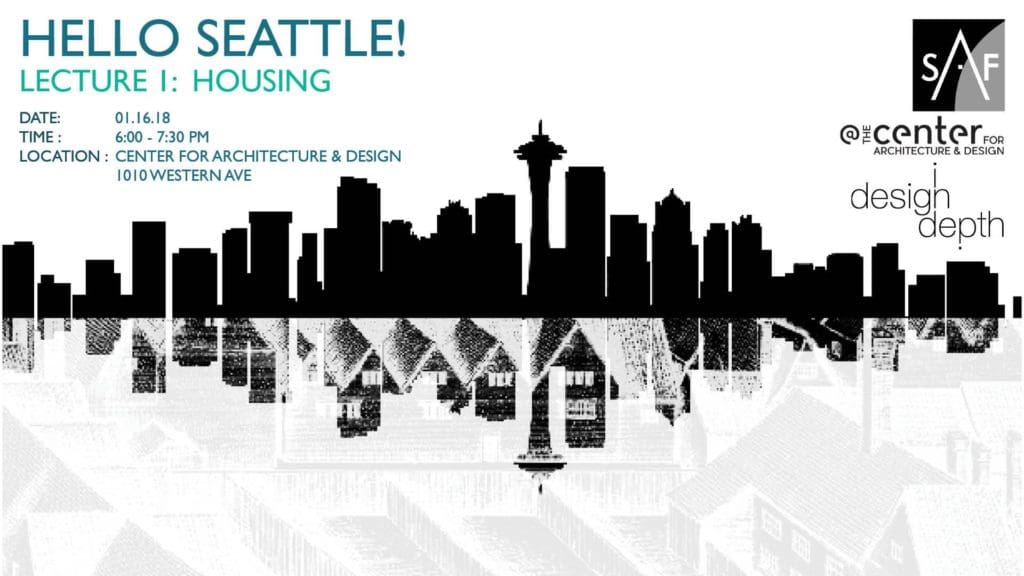 On Tuesday, January 16, the Seattle Architecture Foundation presents "Design in Depth." SAF has invited four professionals to speak about the tough housing issues that we face in Seattle. Team Diva's own Chavi Hohm joins architect Ed Weinstein (Weinstein A+U), professor and architect Rick Mohler (UW, Mohler + Ghillino Architects), and Seattle City Councilmember Rob Johnson (District 4). Sarah Anne Lloyd, Editor of Curbed, moderates the night's presentations and discussion.
Date: Tuesday, January 16th
Time: 6:00 – 7:30 PM
Location: Seattle Architecture Foundation 1010 Western Ave, Seattle, WA 98104
Tickets: Get tickets online.
From the Seattle Architecture Foundation:
This talk addresses the influx of people in Seattle, examines how citizens accommodate their housing needs and explores how the search for maximum efficiency is driving the architecture of the city.
What's Chavi Talking About?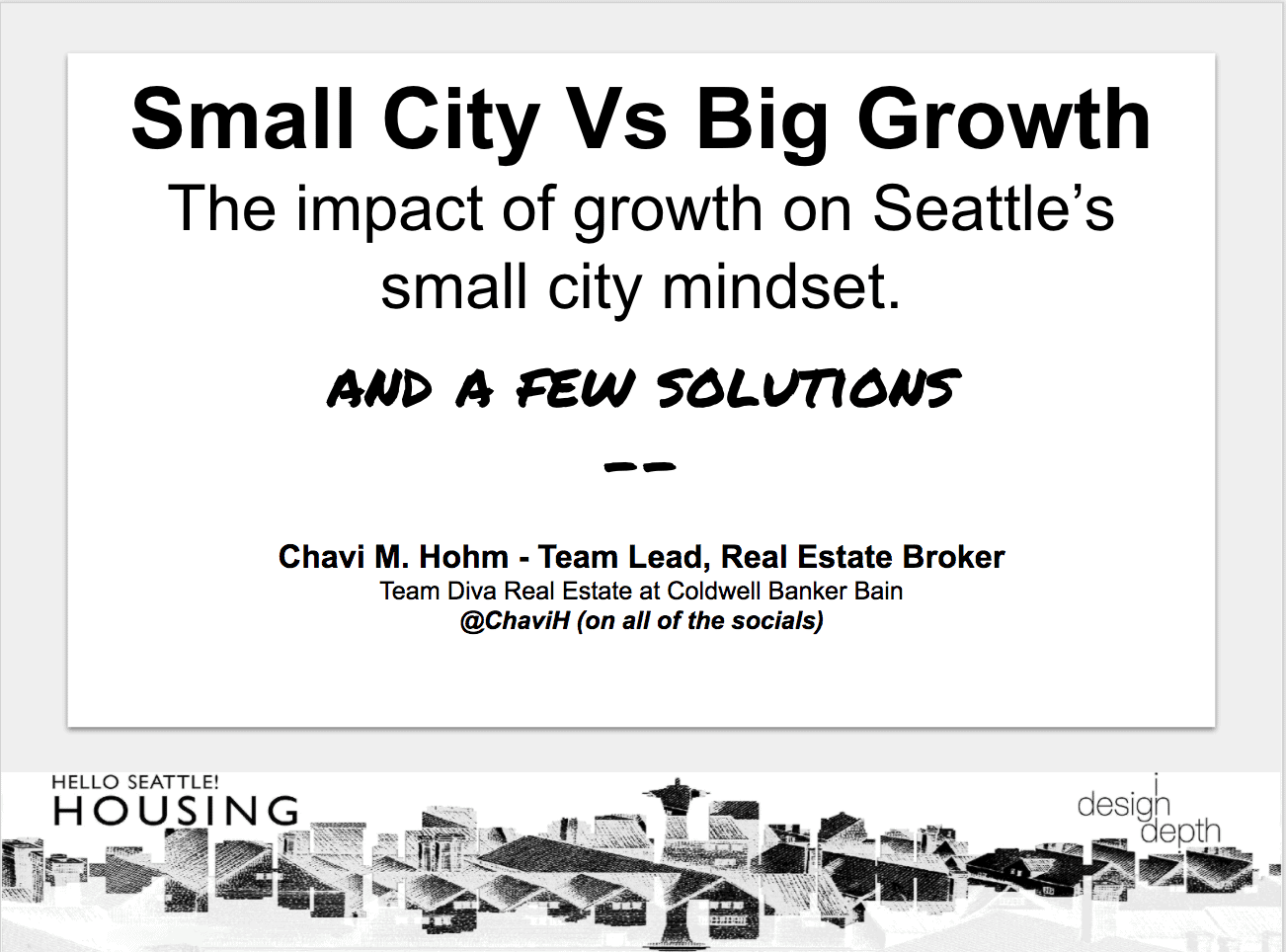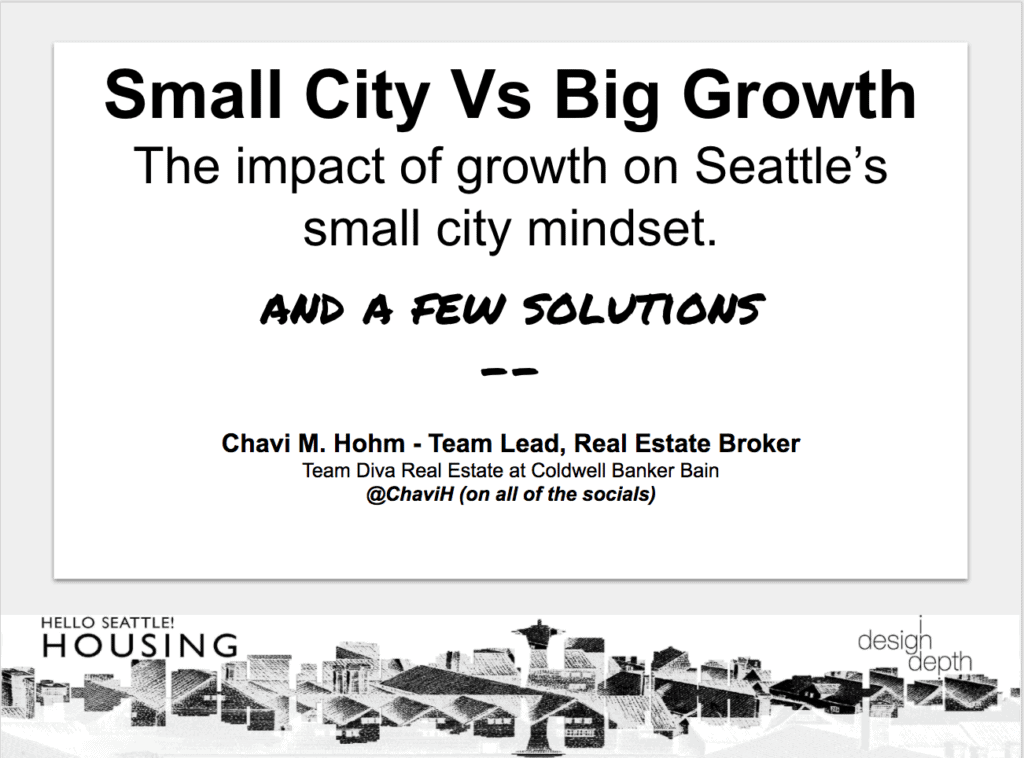 Our city has well over 700,000 residents but still has a small city mindset. The influx of new people has brought about amazing innovations. Our new neighbors eagerly want to be part of our dynamic and quirky culture. Right now their only option is to join the mass of people renting the big ugly new apartment buildings on Capitol Hill and other high-density neighborhoods. Unfortunately, the impact has meant an increase in housing costs, stress on transportation, and has pushed our communities of color out of the city and into south King County. We as a city can do a better job integrating our new neighbors and supporting existing residents.
Chavi's talk goes into the issues on one of the biggest solutions being proposed right now; Backyard Cottages. 
But in the current environment, there are so many issues to getting permits, zoning requirements, and the actual cost of building a custom Backyard Cottage.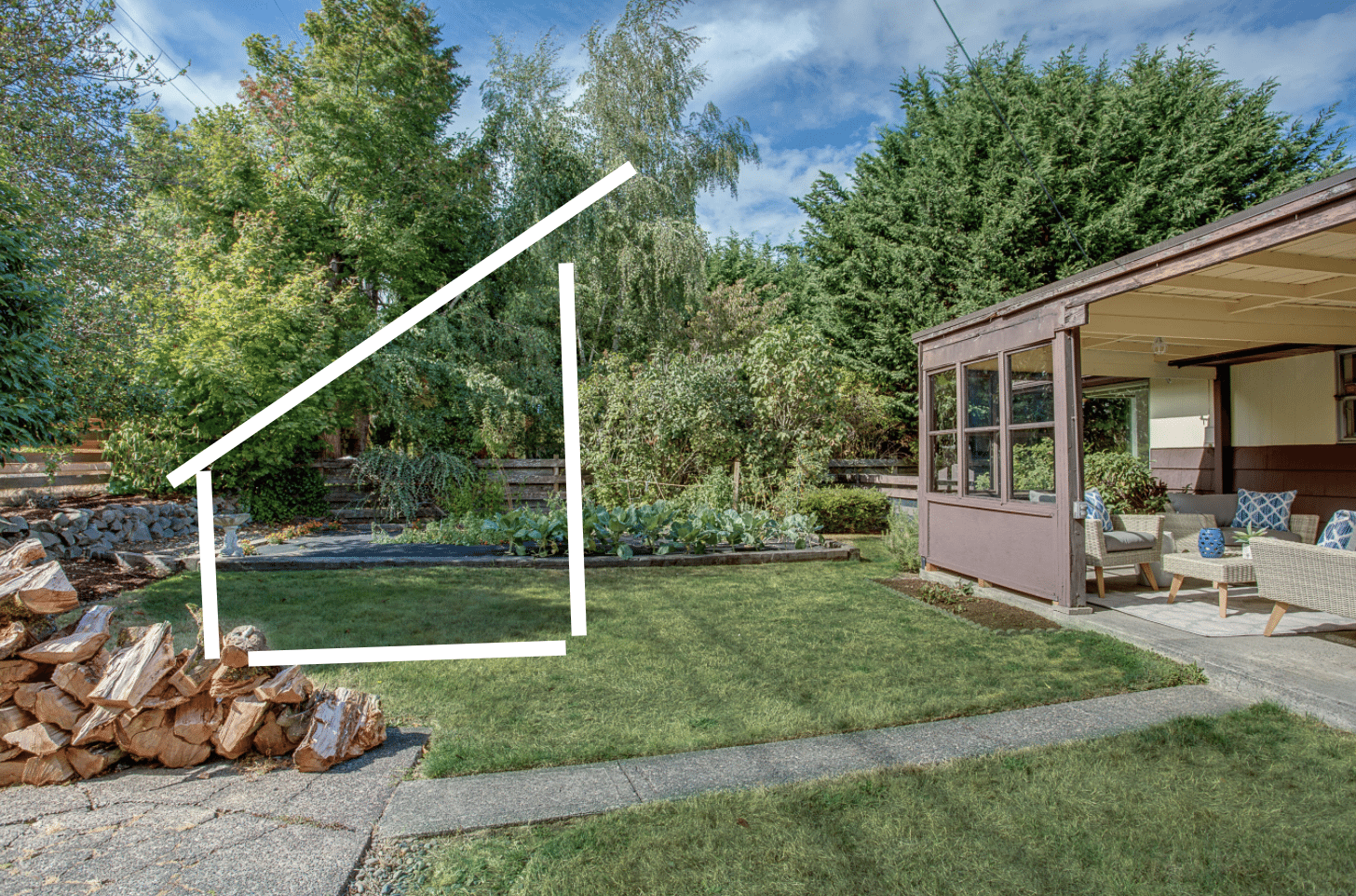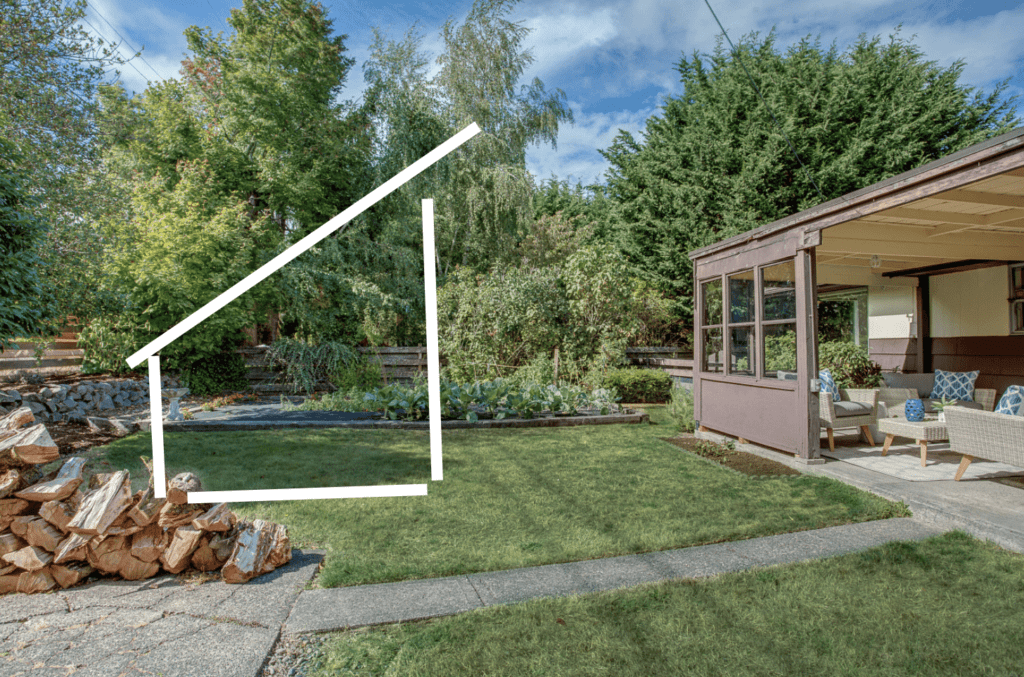 So why are backyard cottages a luxury item for many Seattle homeowners?
Versus a solution to our housing crisis?
How can we make backyard cottages more accessible to everyone in Seattle and positively impact our housing stock?
Please Come!
If you are passionate about housing in Seattle, join us at SAF. You'll hear from many professionals and activists and hopefully get clarity and inspiration. It will take city-wide engagement to ensure Seattle remains a livable, vibrant home for all of us—over 700,000 of us and climbing!
Tuesday, January 16, 6:00-7:30 PM. Pre-talk reception starts at 5:30.