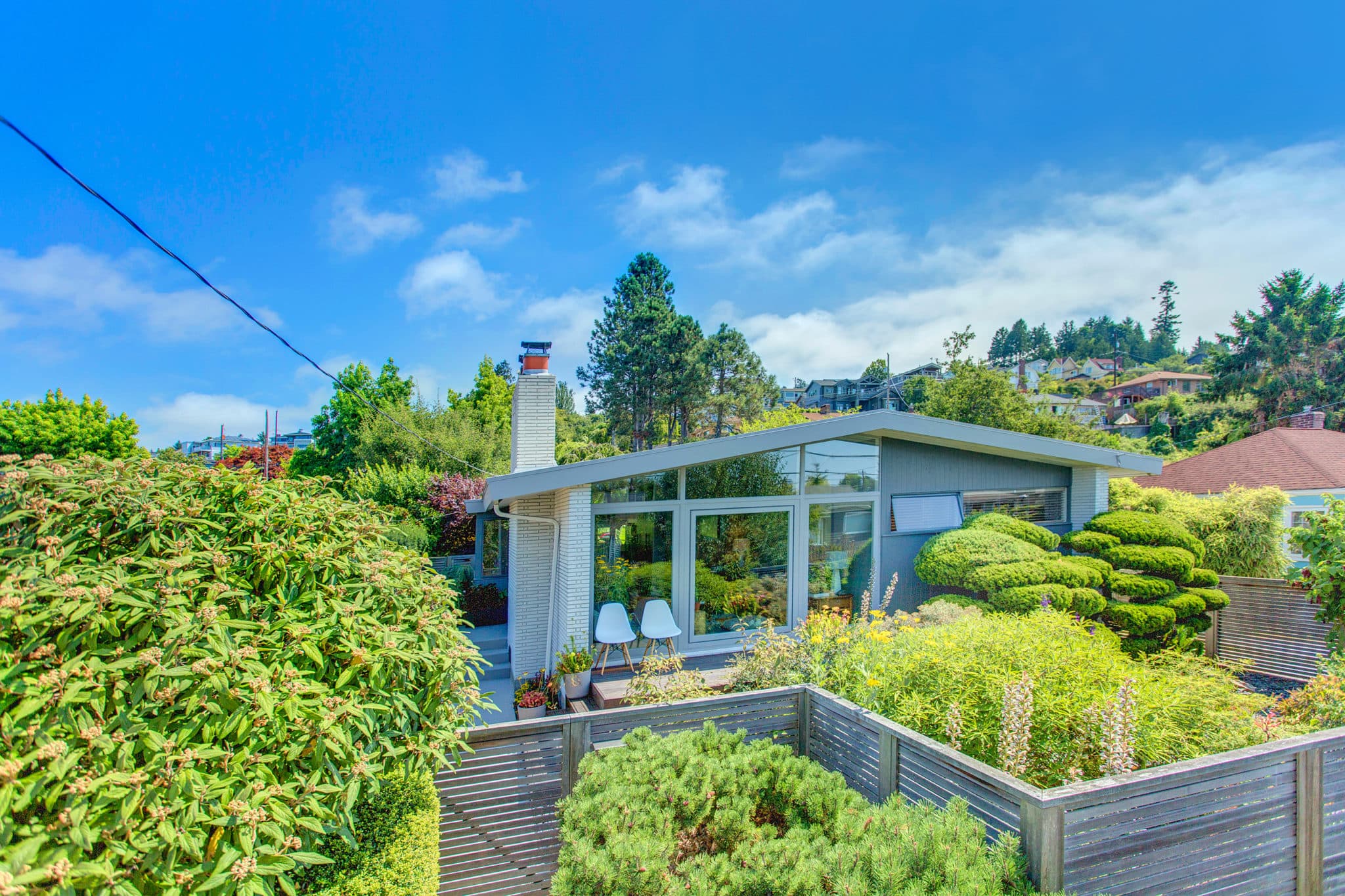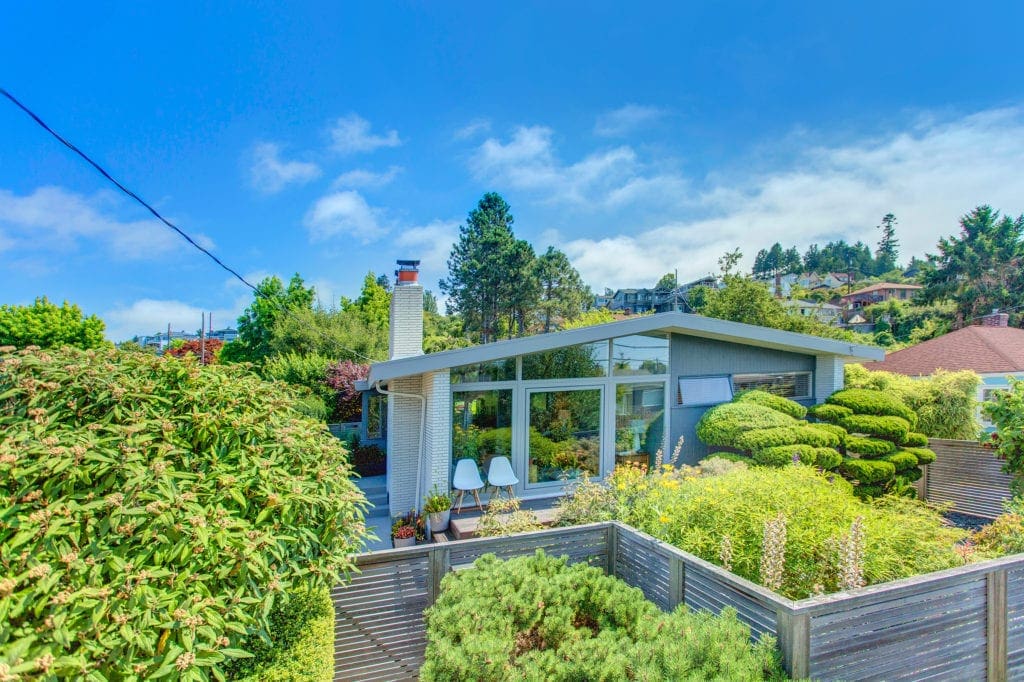 We Just Listed and Just Sold this Mid Century Modern Beach Home in Alki in August. A quick look at the numbers convinced us that this was the right time to sell. Our savvy Seattle home sellers won big even in a slow summer market when they have the Diva Difference on their side.
We sold this home in 3 days for 8% over list price – in AUGUST during a slow market!
In this blog, we are going to dissect what made this mid-century modern home in Alki a winner despite the sluggish market of 2019. First, the appropriate renovations that our clients complete. Coupled with doing a Diva analysis on the market inventory. Re-staging and painting to make this home shine. And finally, Team Diva's intense marketing created the winning combination.
Savvy Seattle Home Sellers Perfectly Updated this Mid-Century Modern Home in Alki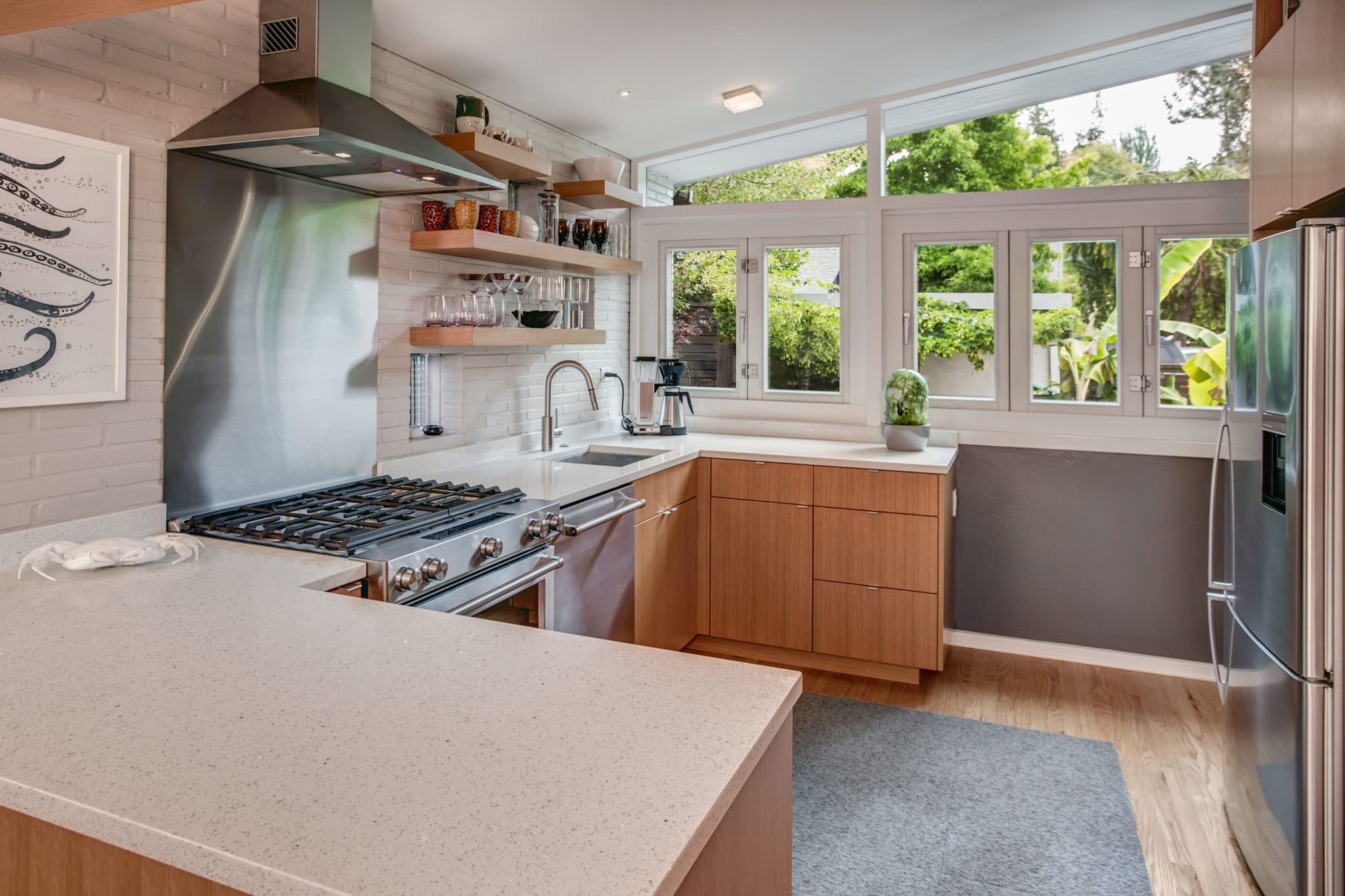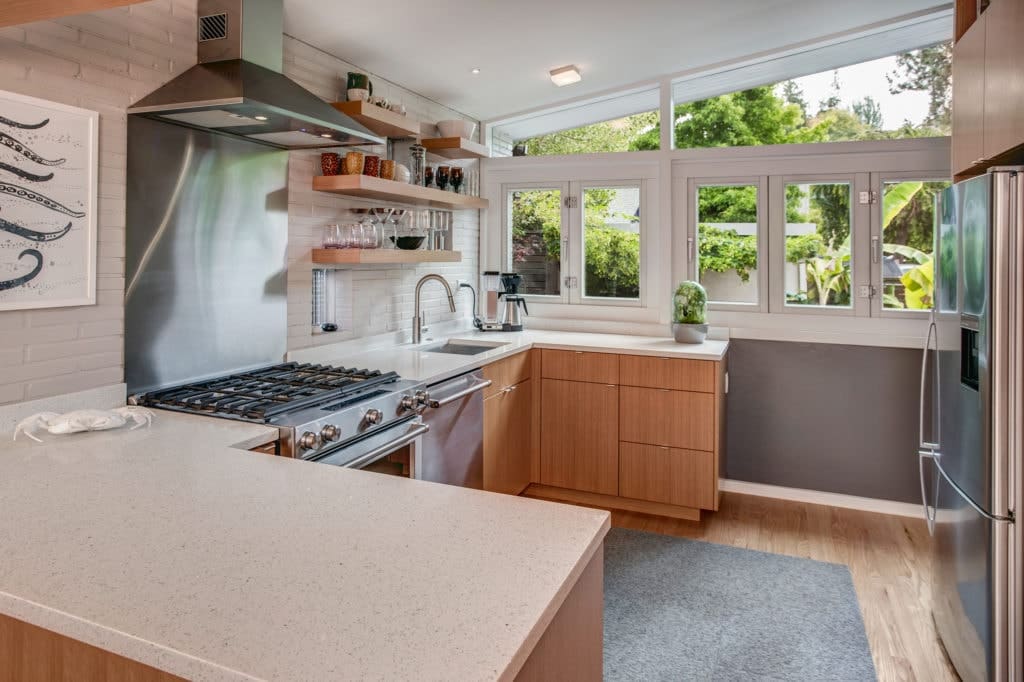 Our savvy Seattle Home Sellers bought this 1950's mid-century modern Alki home when it was in its original vintage condition. But Ron and Paul had a vision, a vision they executed to perfection. When our clients bought this home it was almost in original condition. In spite of the need for upgrades, they could see the unique architectural details in the design of this Mid Century Modern Home in Alki and combined with a stellar location, just two blocks to Alki Beach, they knew the time, energy and investment would be worth it. The main changes included adding a HUGE swinging window/door in the front of the home that opened to the deck and lush garden and accordion windows from the newly redesigned kitchen to a backyard eating bar. With one of our clients, Ron, is a well-established horticulturalist and was able to bring the outside inside.
Their vision was right on and it reaped this home a full feature spread in Atomic Ranch Magazine. Check out some of those photos here at Proform who did the renovations. 
The sellers had to do some minor fixes and cleanup late in July. This allowed us to move forward with our marketing strategy.
Divas' Market Analysis Showed Us This Was the Right to Sell this Alki Mid-Century Home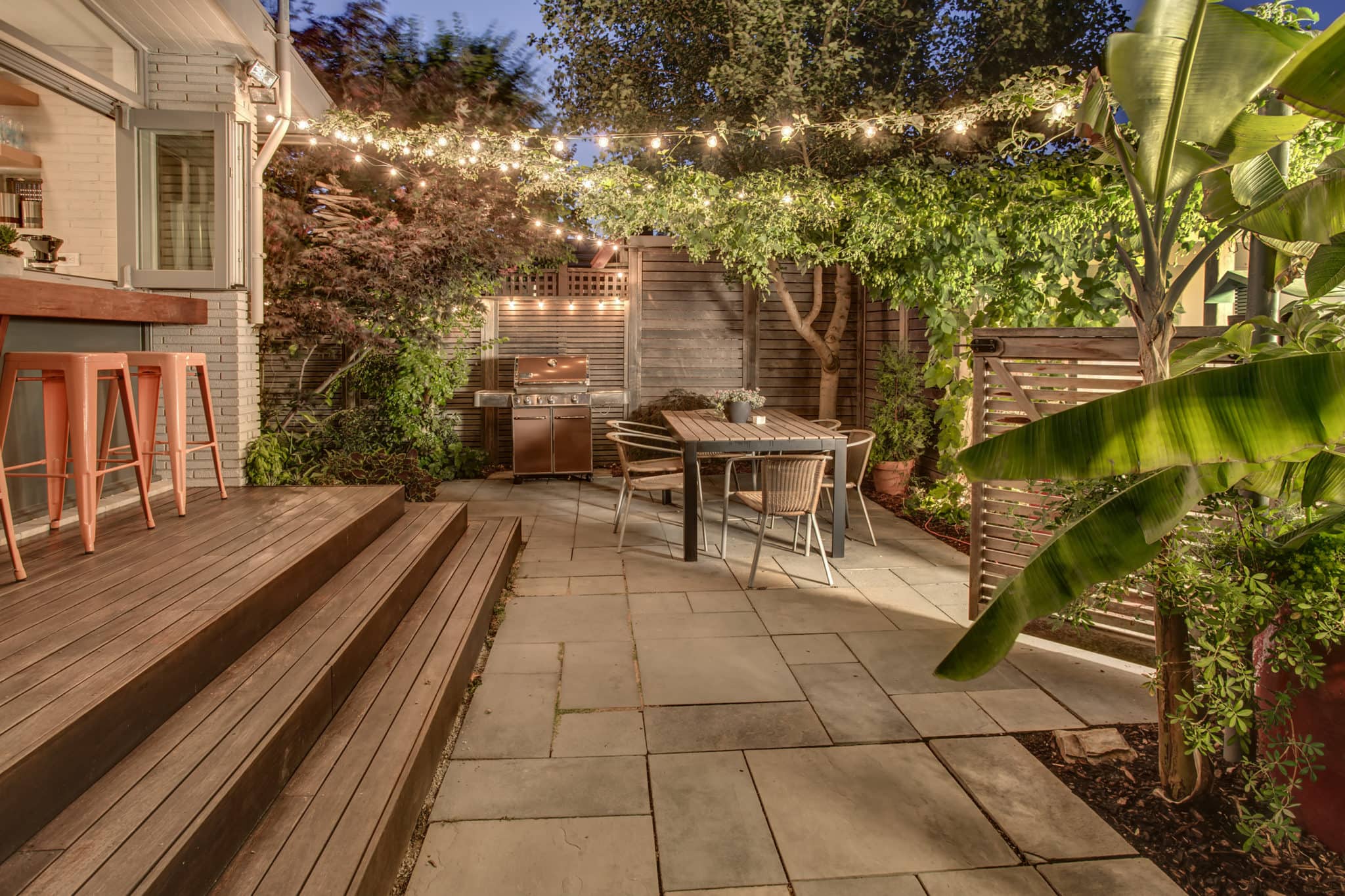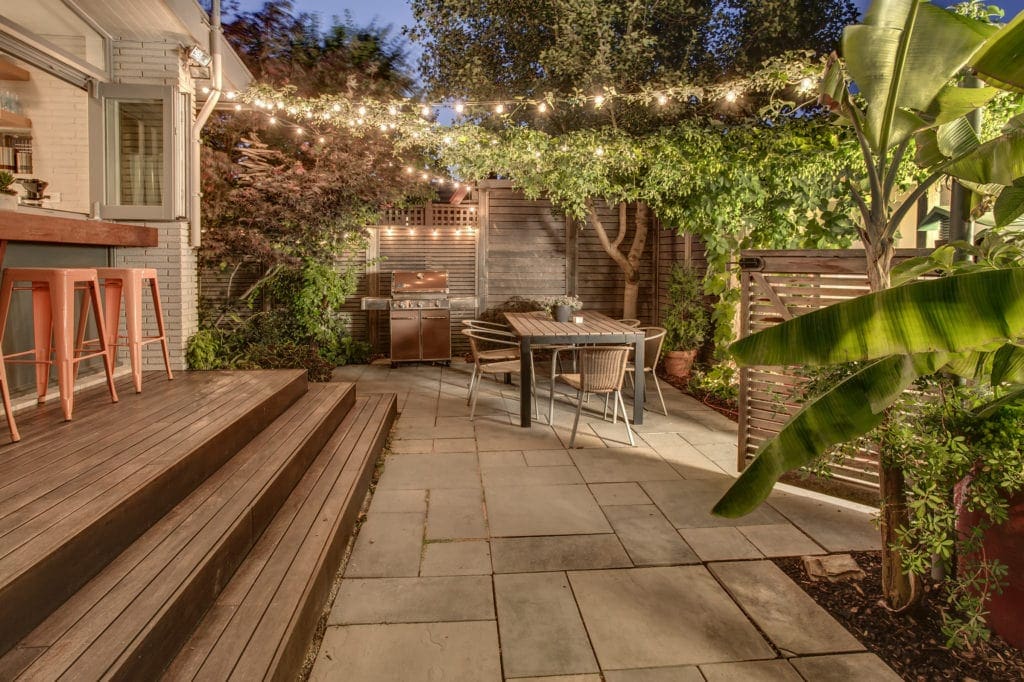 The best time to sell a home in Alki and West Seattle is typically in early Spring.  Ron and Paul were both ready for a change and approached us in July about selling their home. Originally we suggested they should wait until September since, traditionally, the weather in August may be hot but the real estate market usually is not. We knew the unique design of the Mid Century Modern Alki House would be beyond fun to market but the challenge was when to list. August in Seattle is slow. Our market traditionally starts its crawl toward the end of the year slow down in July and by August, many folks are too busy enjoying the heat of the summer and prepping for back to school time to be focused on home buying.
The Divas ran the initial analysis for the mid-century modern Alki house and we saw that the luxury housing inventory had dropped dramatically. We noticed a definite trend of higher pending sales to active listings and watched as homes not as nice as Ron and Paul's fly off the market in record time. We knew we had a short window to bring this home on the market and beat the September Fall inventory to the market.
Based on this info, we made the call to list the home in August. And it paid off. Being able to showcase the incredible outdoor spaces, the short walk to Alki Beach, the outrageously beautiful garden spaces designed by Ron, and the capture the summer sunlight gleaming into the spaces of this home meant all the difference. And we knew that buyers anxious for something special to come on the market that would spark their passion would not be able to resist this home.
Minor Re-Staging was Key to Making this Mid-Century Home Sparkle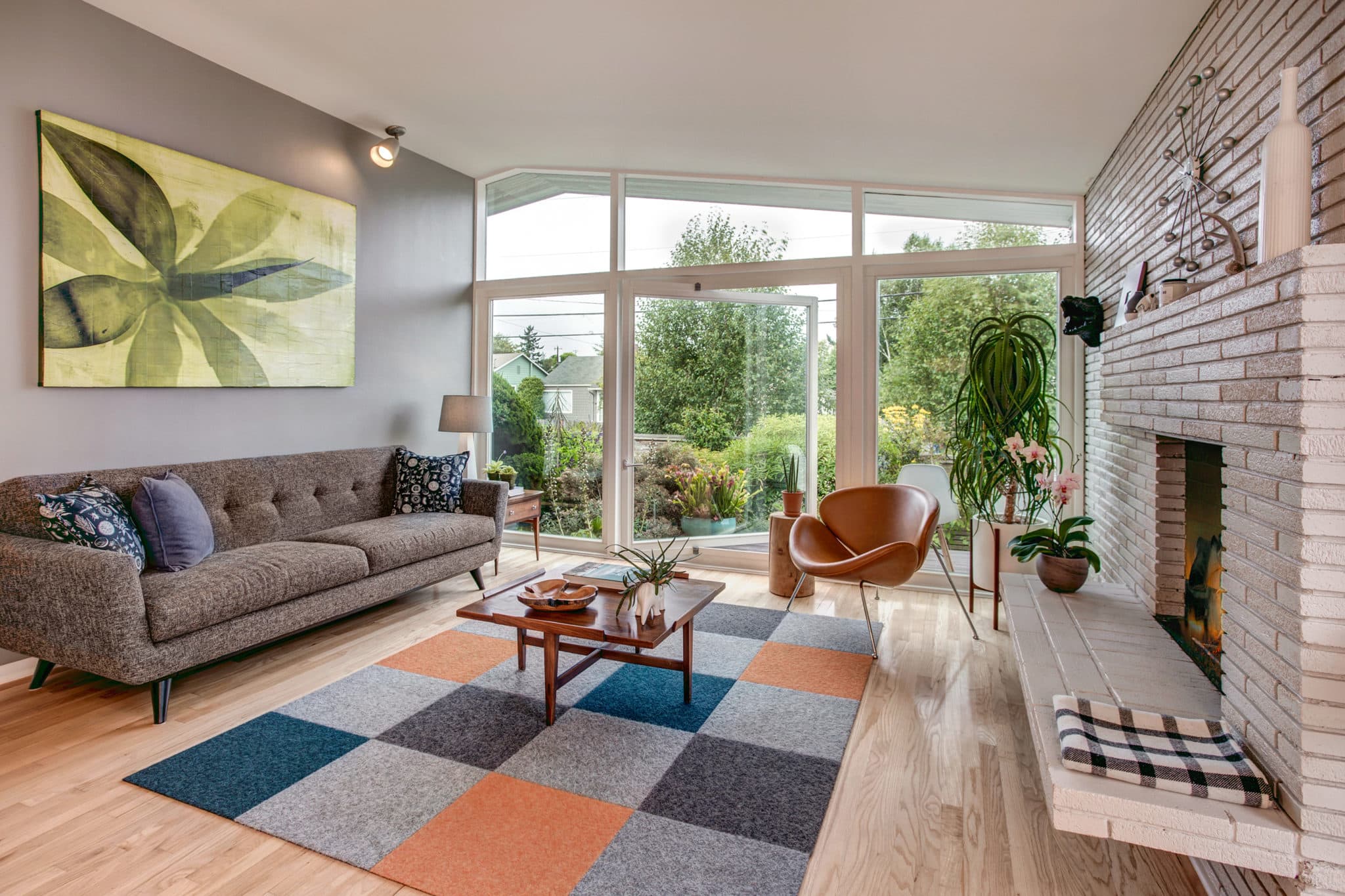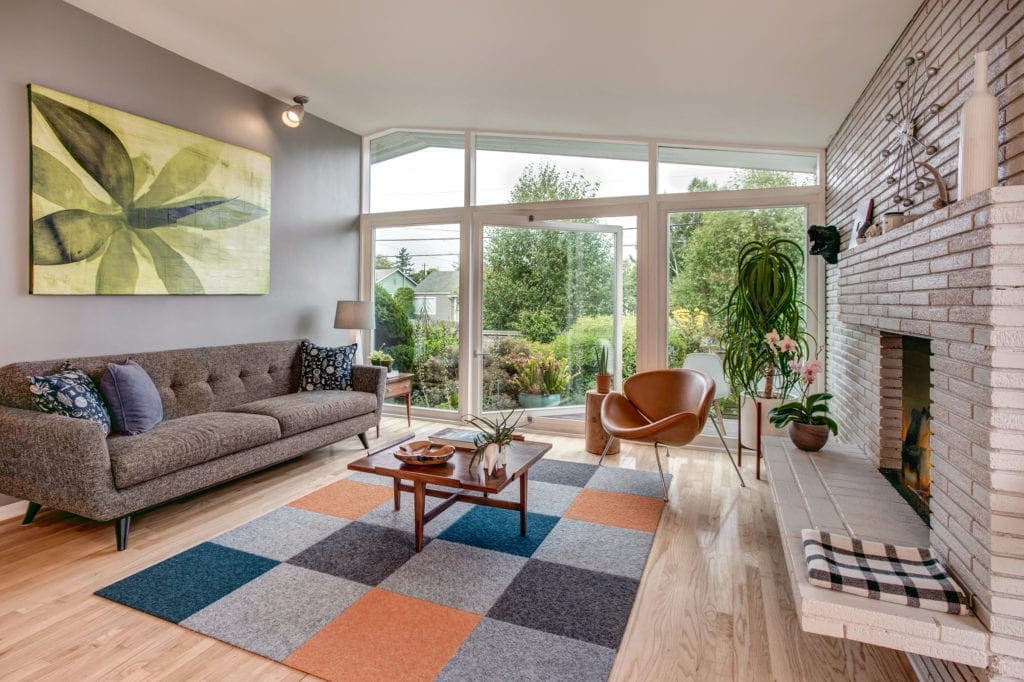 Usually, we tell our sellers the best way to get top dollar is to have their home professionally staged. But as with everything else, when it came to this home, things were different. Our clients were already living in what seemed to be a professionally staged home already. They owned fabulous mid-century modern furniture, they had a wonderful eclectic art collection and perfectly placed knick-knacks. Getting this home from a TEN to an ELEVEN was not going to be an issue. Together we helped them do a quick and easy re-stage, opening up some spaces, moving a few items, refreshing the paint here and there and boom – the house was done and ready for marketing.
Team Diva's Extremely Effective Marketing on the Alki Mid-Century Home
Team Diva is one of the top-rated on Yelp and Google real estate agents because of how effective our home listing marketing is in Seattle. We have been recognized by Inman News as Innovators twice now specifically because we are willing to take risks while others play it safe. Marketing unique Seattle homes is a deep passion of ours. How did we go about being so effective with our marketing for this Alki Mid-Century Modern Home?
It's Own Listing Page on the Team Diva Website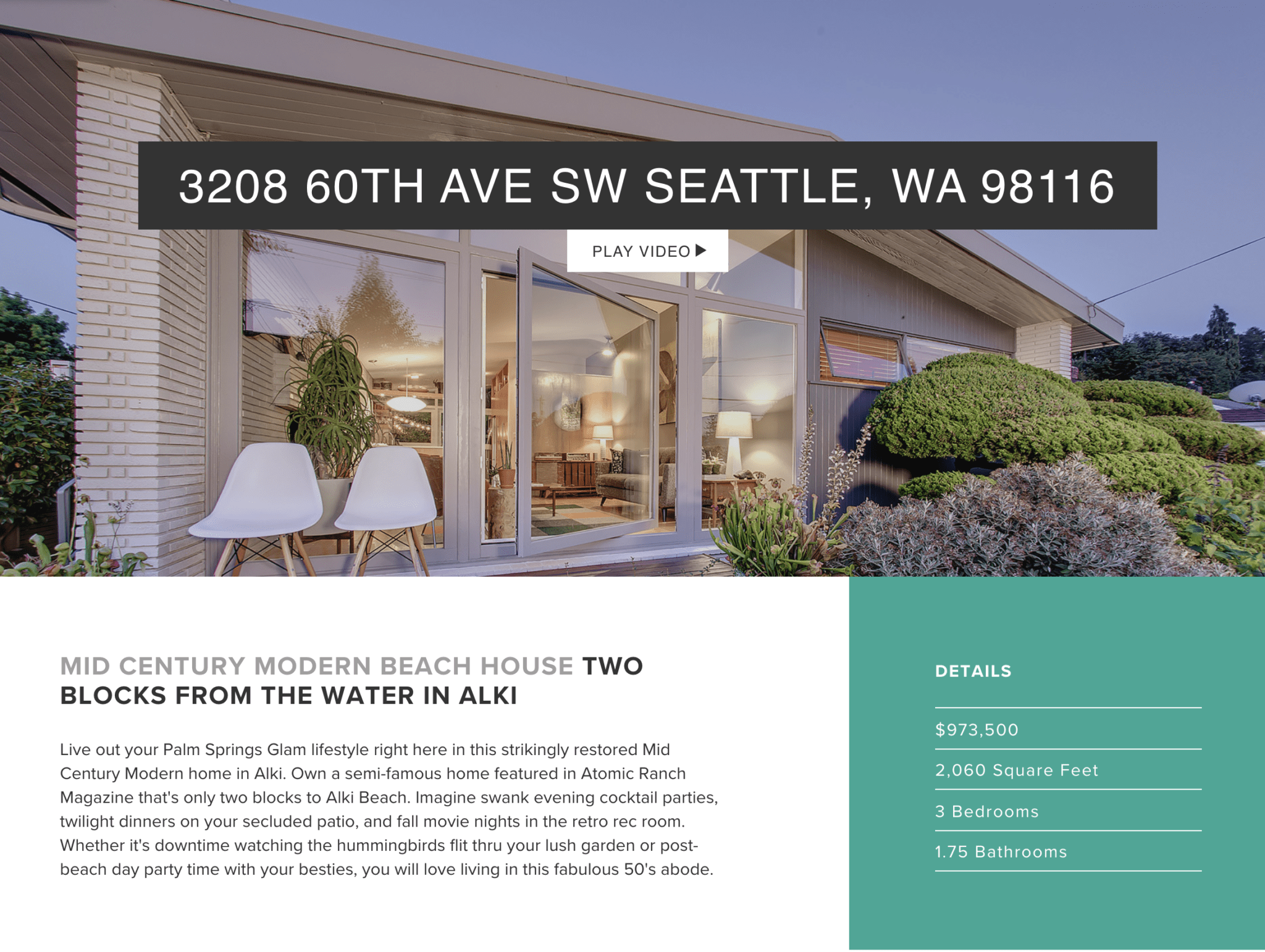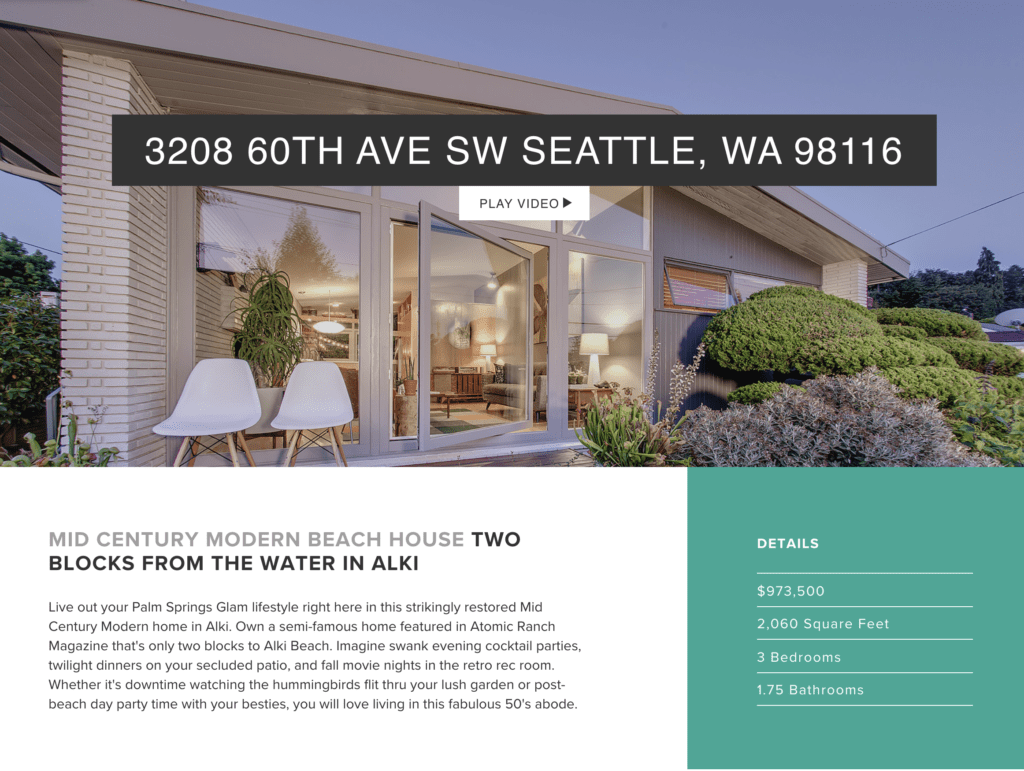 Team Diva has invested a lot of capital to continue to innovate how to showcase our listings to the most number of people.
The Alki Mid-Century Modern Home Had Its Own Blog Post 
We knew we had a very unique home on our hands that had garnered awards by Atomic Ranch and other local magazines. We specifically did an SEO rich blog post capturing the reasoning behind why this Seattle Midcentury Home was one of the best we had seen in a long time. That blog post was later reposted to several social media outlets. The result is more eyes on the home online directly translates to more visitors to the home in person. Simple. But very few Seattle real estate agents actually have or use their blog effectively.
One of the Best Seattle Midcentury Modern Homes We've Ever Seen
Targeted Email Marketing to Savvy Seattle' Real Estate Agents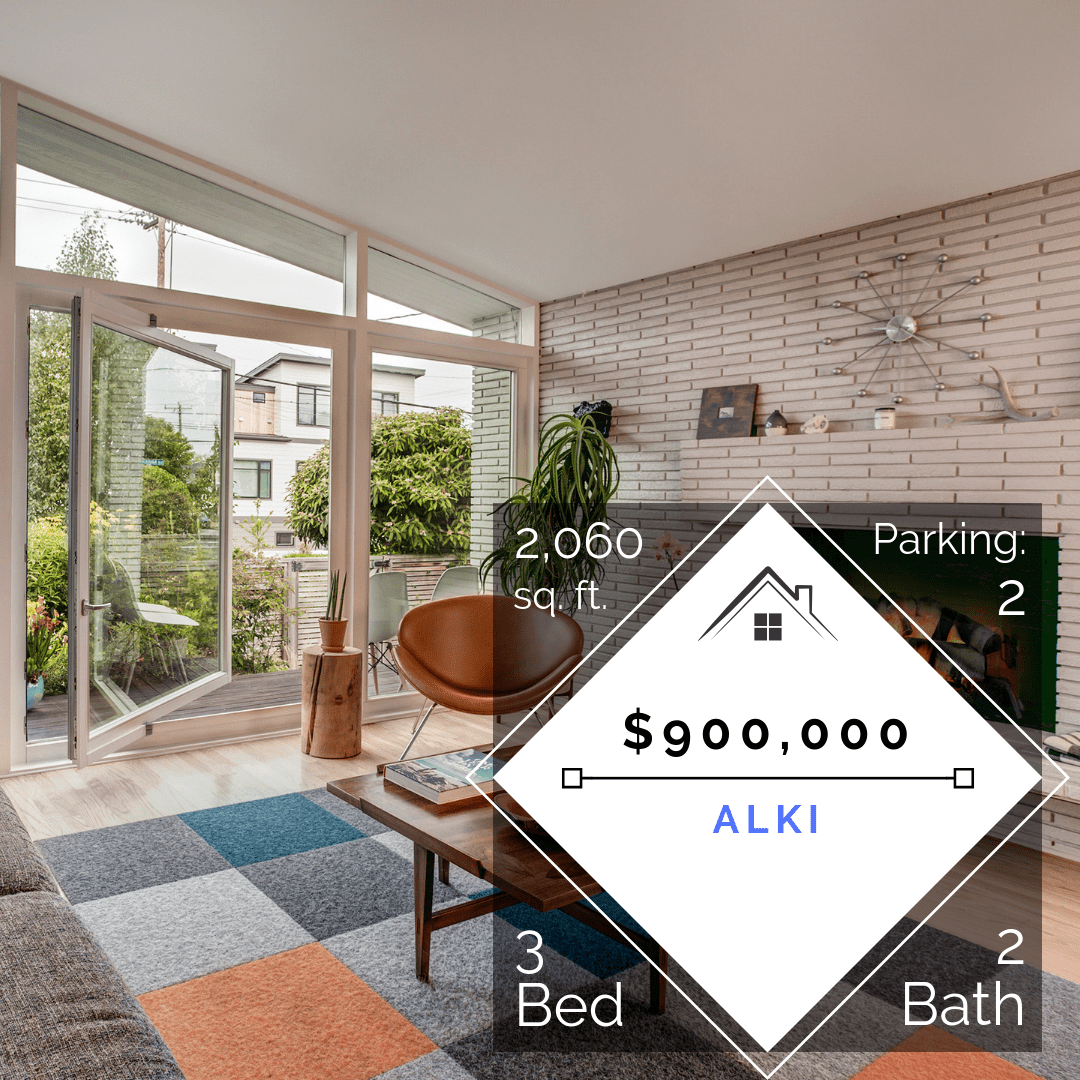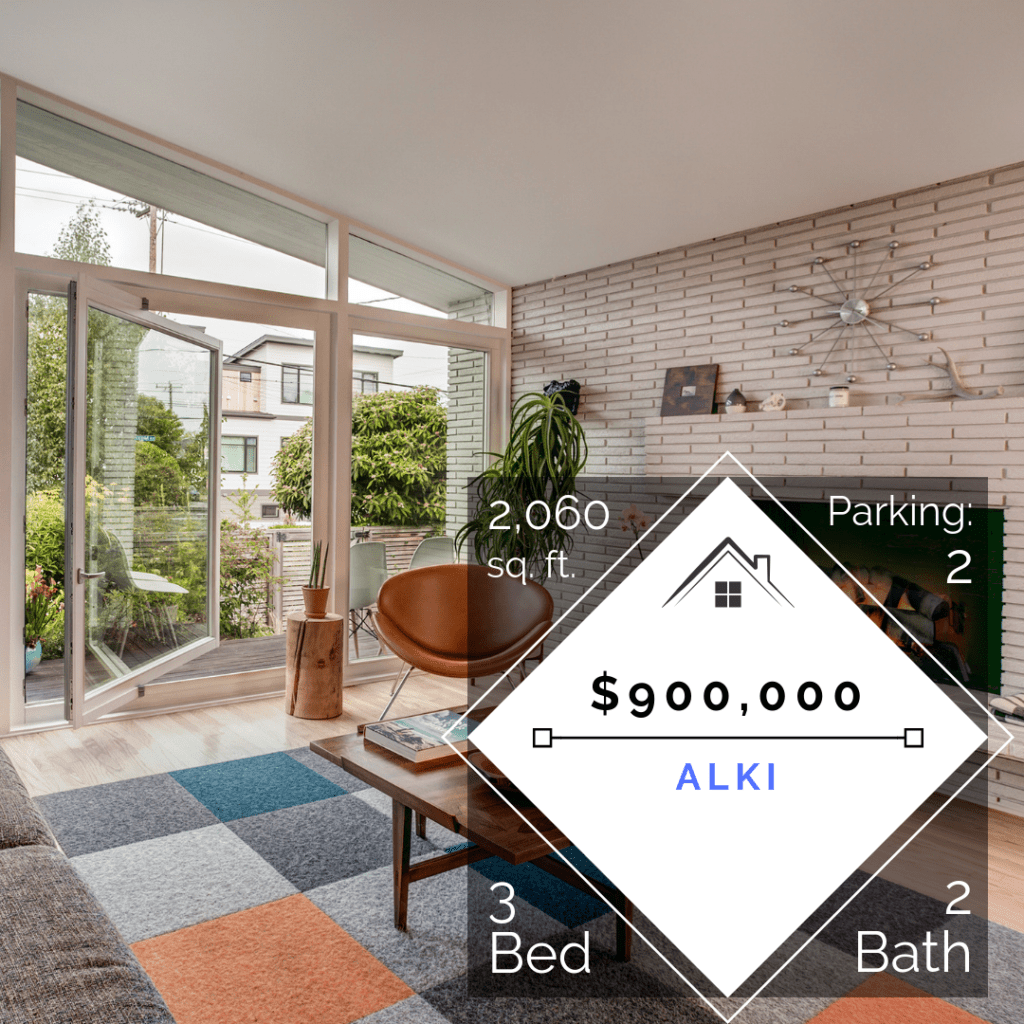 Over the years Team Diva has cultivated lots of contacts with savvy Seattle real estate agents. Email marketing to our Diva Sphere AND power real estate brokers in West Seattle, Alki and beyond. The result of the email marketing is that the Broker's open was crawling with savvy selling brokers and their clients. They knew it was a Team Diva listing. And they knew it would be a unique one of a kind home for their clients. 
Team Diva's Video Work on the Alki Home Allowed Us To Integrate Drone Video For the First Time

We knew it was really important to capture how close the home was to the burgeoning summer scene in Alki. The outdoor entertaining space is pure magic. Capturing friends, Peppercorn the Pup, and all of the magic in the home was our ultimate goal. We wanted people to get the essence of the home.  For instance, could they imagine owning this Alki Mid-Century Modern home and how much fun it would be to entertain in this glamorous kitchen, dine in during the summer twilight in this pretty backyard or relax in the lush front yard garden? The video perfectly captured this home.
The Results of the Diva Difference Resulted in a Multiple Offer During a Slow Market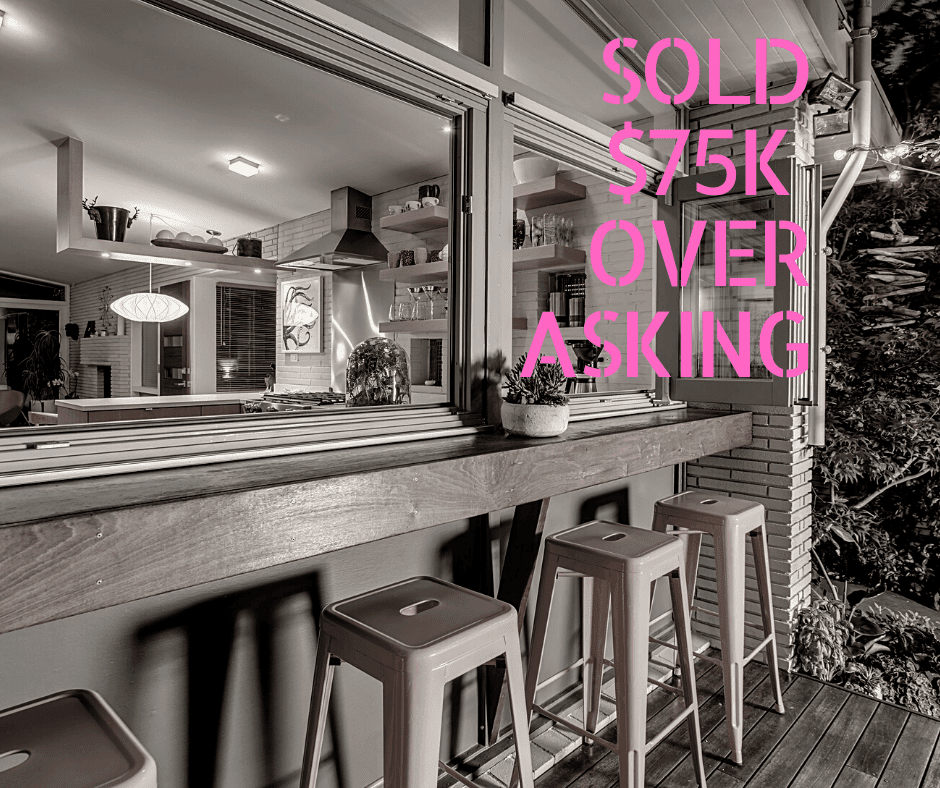 To be honest, we never made it to the Open House! We had one crazy Brokers' Open and immediately got an offer. 
This Mid Century Modern Beach House sold for $973,500  That's 8% over list price!
Our sellers decided to look at offers before the weekend and by Friday we had a signed offer with NO contingencies and that was well over full price. Needless to say our sellers were ecstatic!
---
Is it time for you to get the
Diva Difference For Your Home?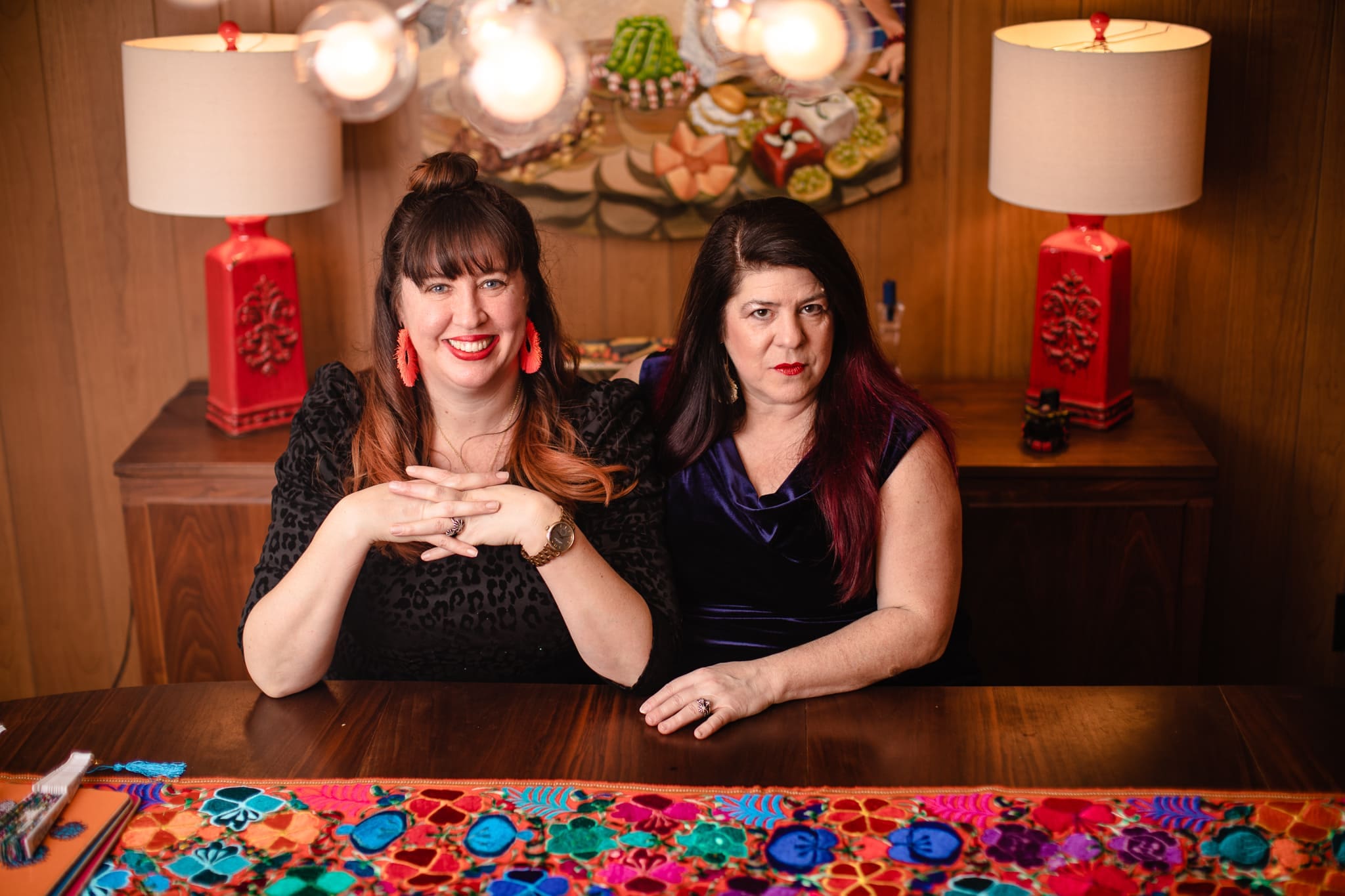 Thank you for enjoying this Alki mid-century modern home as much as we have. Our clients' attention to renovating the home, creating a stunning garden, coupled with a low inventory summer, and the Diva's magical marketing prowess proved to be the winning combination. The Diva Difference for this home ensured the home sold for almost $75,000 over asking. And our skills as contract technicians ensured the home actually closed on time (another story for another day).
The Divas have a deep passion for Seattle's unique homes. We understand what it takes to capture the magic of a home that does not exactly match the comparables in your neighborhood. Your renovations and efforts to creating a unique space needs to be rewarded with a listing team that will pull out all of the stops to making that magic happen for you.
We are here to help. Our team understands that this process can take a year or two. And we are more than willing to give you a personalized plan to get the ball rolling. Feel free to contact us directly at thediva@teamedivarealestate.com or call/text 206-271-0264.