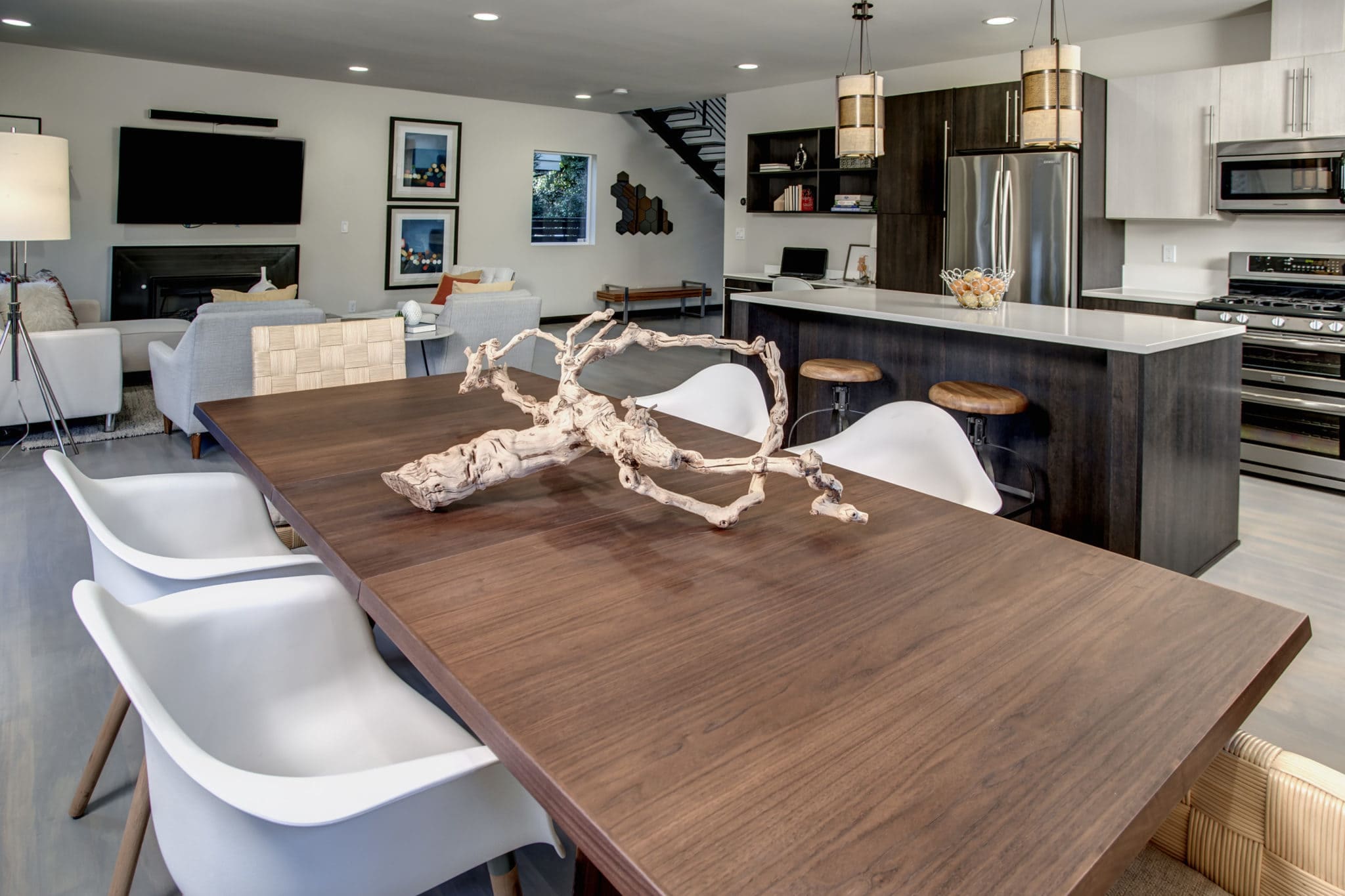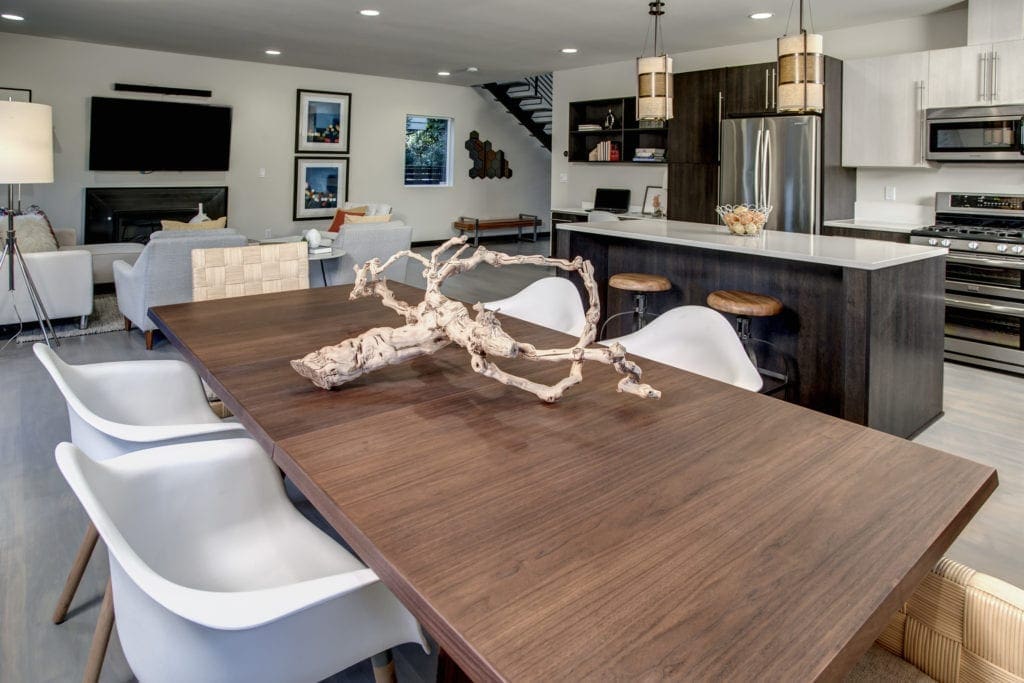 We Just Listed and Just Sold this Unique Modern Home in Maple Leaf.  This home shows how our sellers are winning in any market when they have the DivaDifference on their side. We sold this home in 7 days for 5.3% over list price!
When Emily and John approached us about selling their Unique Modern Home tucked discreetly off the street in the northwest section of Maple Leaf, we were immediately envisioning how to market this luxurious property. The open spaces, clean design, and small yet beautifully landscaped yard all made this home a joy to sell. But the location of the home off the street meant that the curb appeal would be hard to capture. As always, we Divas had a plan.
First – Let's talk about the cool design of this Unique Modern Home in Maple Leaf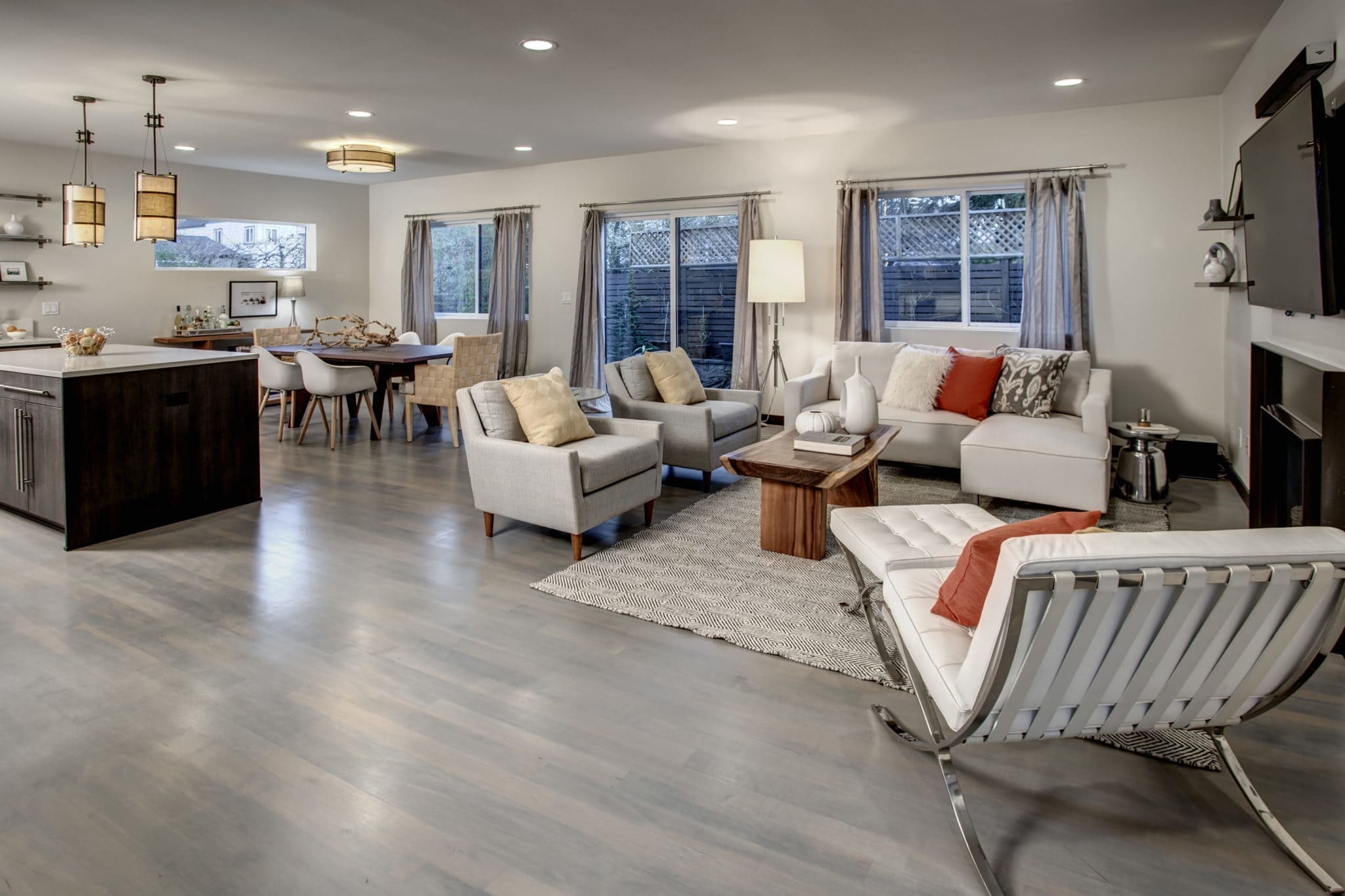 The open floor plan and high ceilings in this Unique Modern Home in Maple Leaf easily added the drama to this listing. As soon as you walked in the door, the space presented itself in front of you; the cozy fireplace seating, stunning kitchen, grand dining area and view of the peaceful backyard. Attracting buyers was all about showing off the sleek design and easy living aspects to this Unique Modern Home. Beyond the beautiful downstairs space, the upstair also boasted three very large bedrooms, including a grand owner's suite. The teens living in this home had space galore for art projects, homework, hangouts, and shoes. Once the spaces were staged and photographed, we knew hooking the buyers would be a breeze. And – we were right.
Pumping Up This Unique Modern Home's Curb Appeal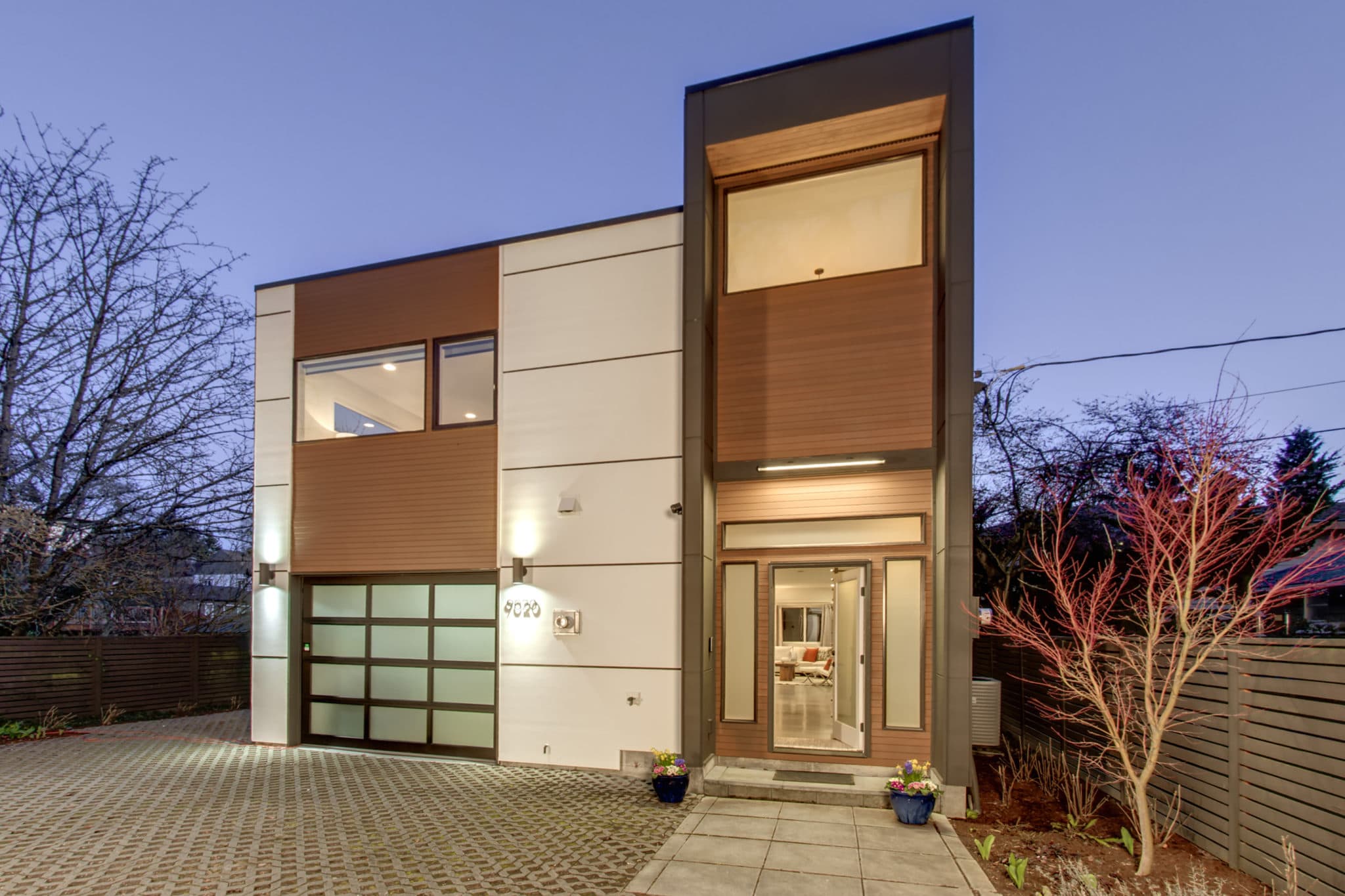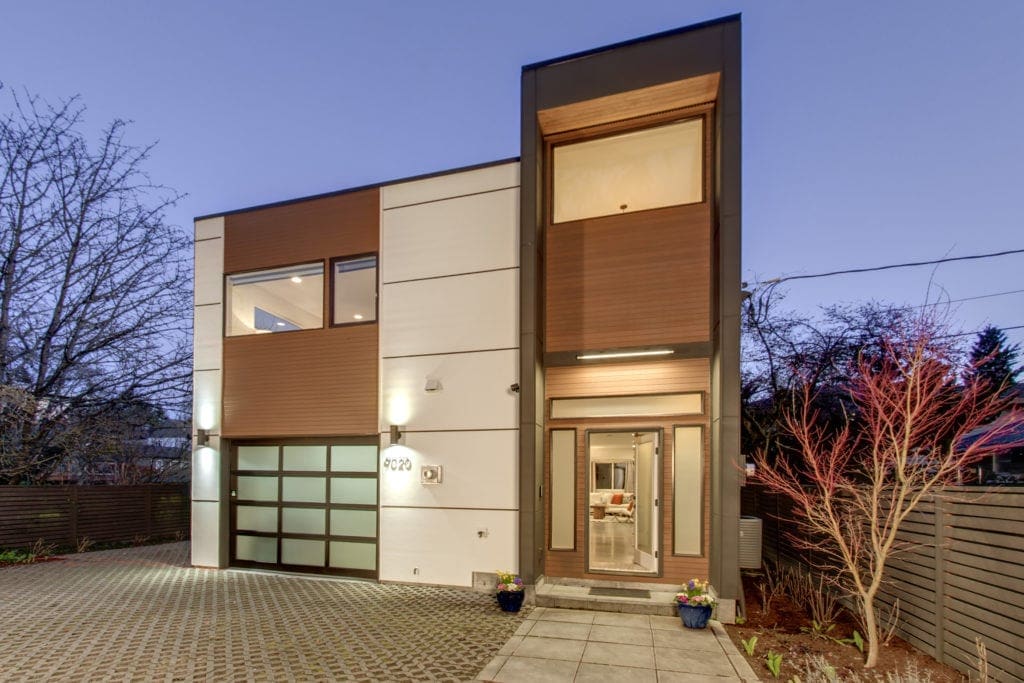 We knew the interior of this Unique Modern Home would be easy to market, but the exterior was more of a challenge. Based on the location, lack of front yard landscaping and slightly ubiquitous design, we needed to find a way to make the exterior of this home stand-out. We decided the best way to boost this home's curb appeal would be to take twilight photos to give the home character and depth. In addition, we also did drone shots to get the best angle. And it worked! We brought the drama and left the mundane behind.
Staging Is Marketing Gold Especially for this Unique Modern Home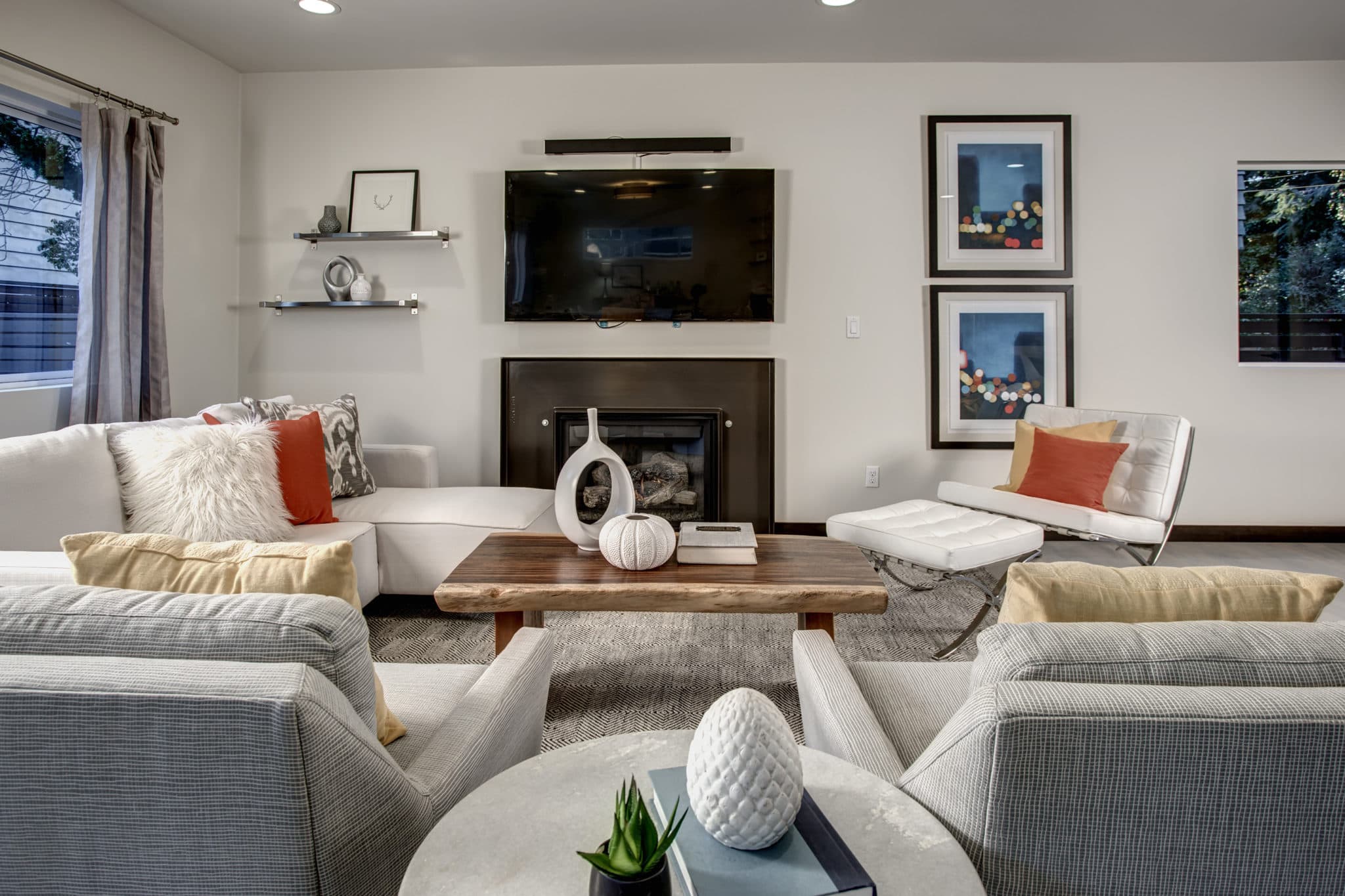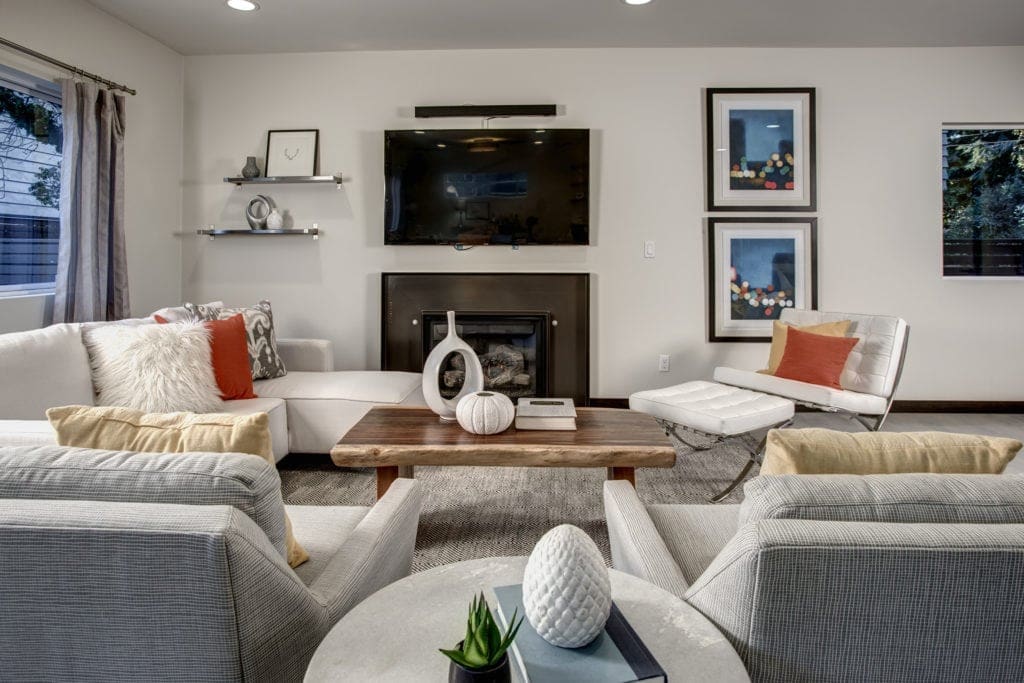 Staging every listing is another huge Diva Difference factor that stands out for our clients. We engaged one of our top stagers, Open House Staging, to get the job done on this home since we knew we would need to "bring the drama." Staging is one of those elements that help enhance an already beautiful space as well as bring character to spaces that might be lacking in interesting architectural details. The bottom line, it's proved that staged homes consistently sell faster and for more money and that is whatever sellers wants – to sell their home for top dollar.
Once this stunner of a Unique Modern Home was perfectly staged it was poised for the onslaught of Diva Difference marketing.
Let's Chat Marketing on this Stunning Modern Home
The marketing on this home was a lot of fun. We were able to bring in our team and work the angles of the tall ceilings, grand staircase, sweeping owners' suite, and so much more. Let's dive in.
It's Own Listing Page on the Team Diva Website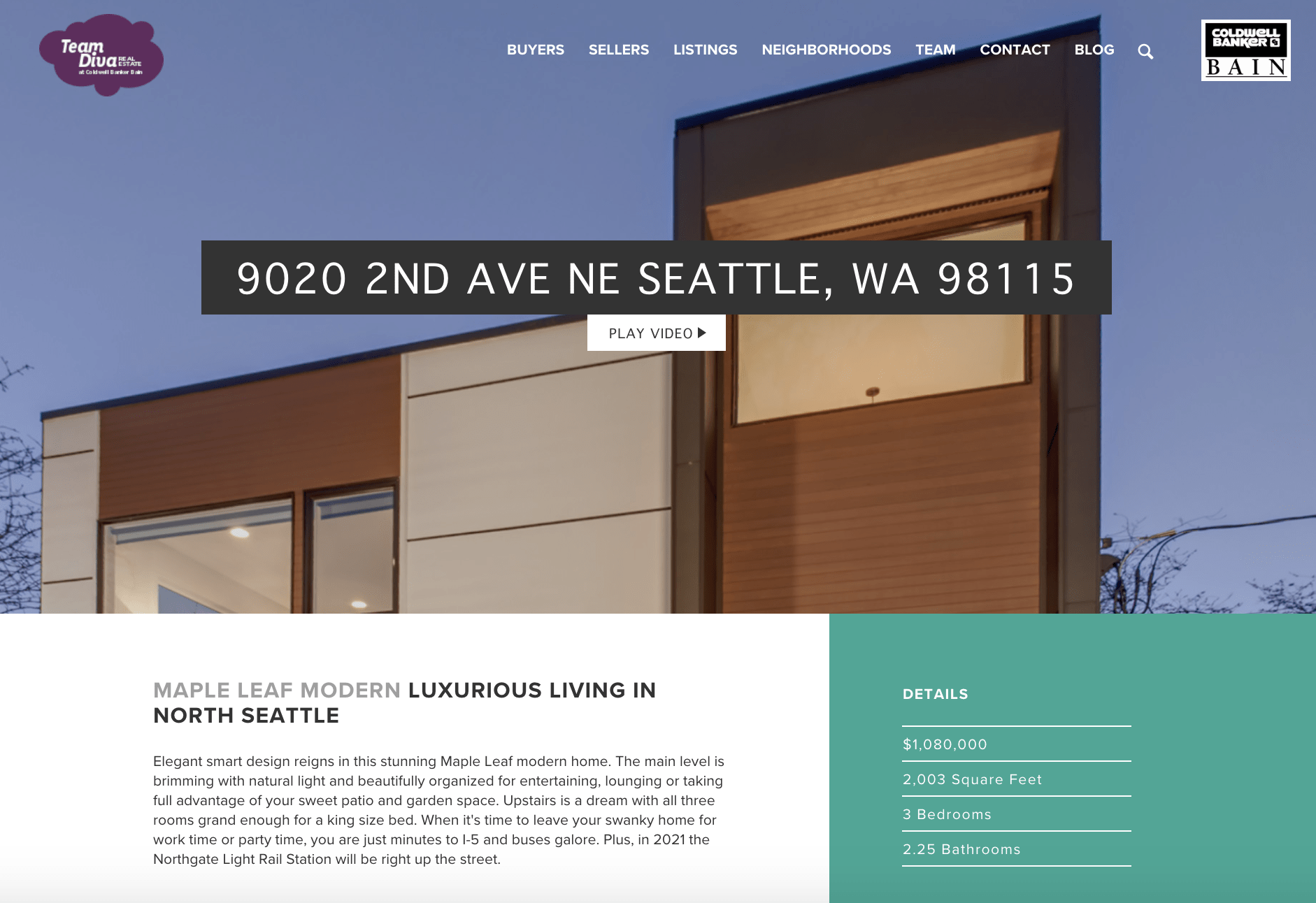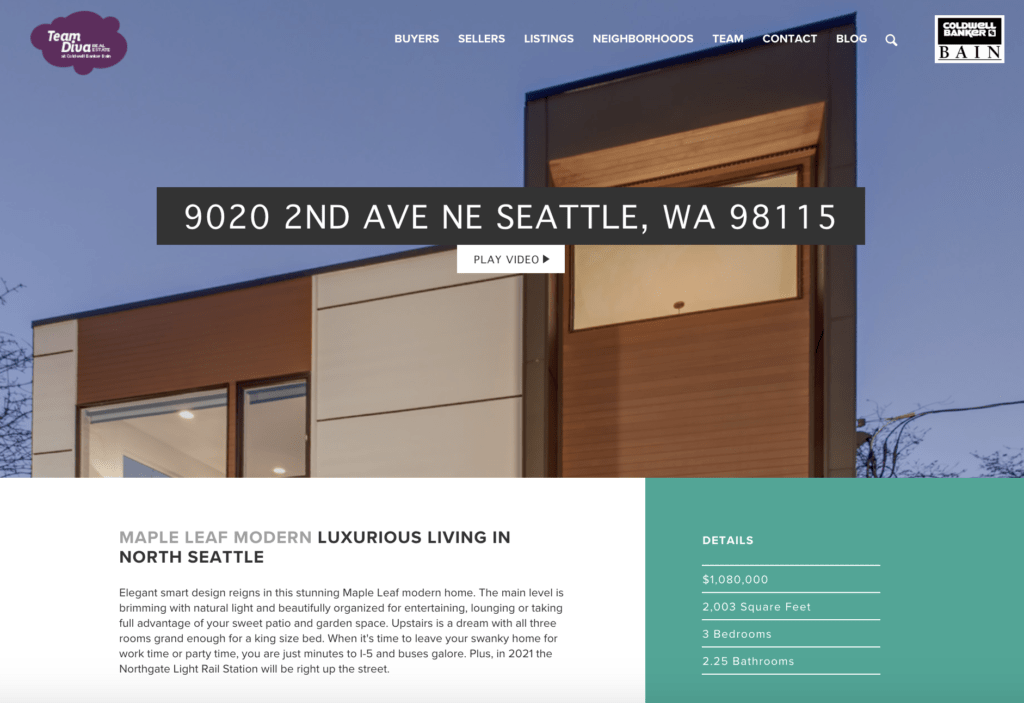 It's own Blog Post on the Team Diva Blog
The home is in one of our favorite north Seattle neighborhoods. We wanted to showcase all of the amazing places to go out and enjoy in the neighborhood. In the blog, we specifically wanted to showcase the location as well as the architecture of the home. 
Targeted Email Marketing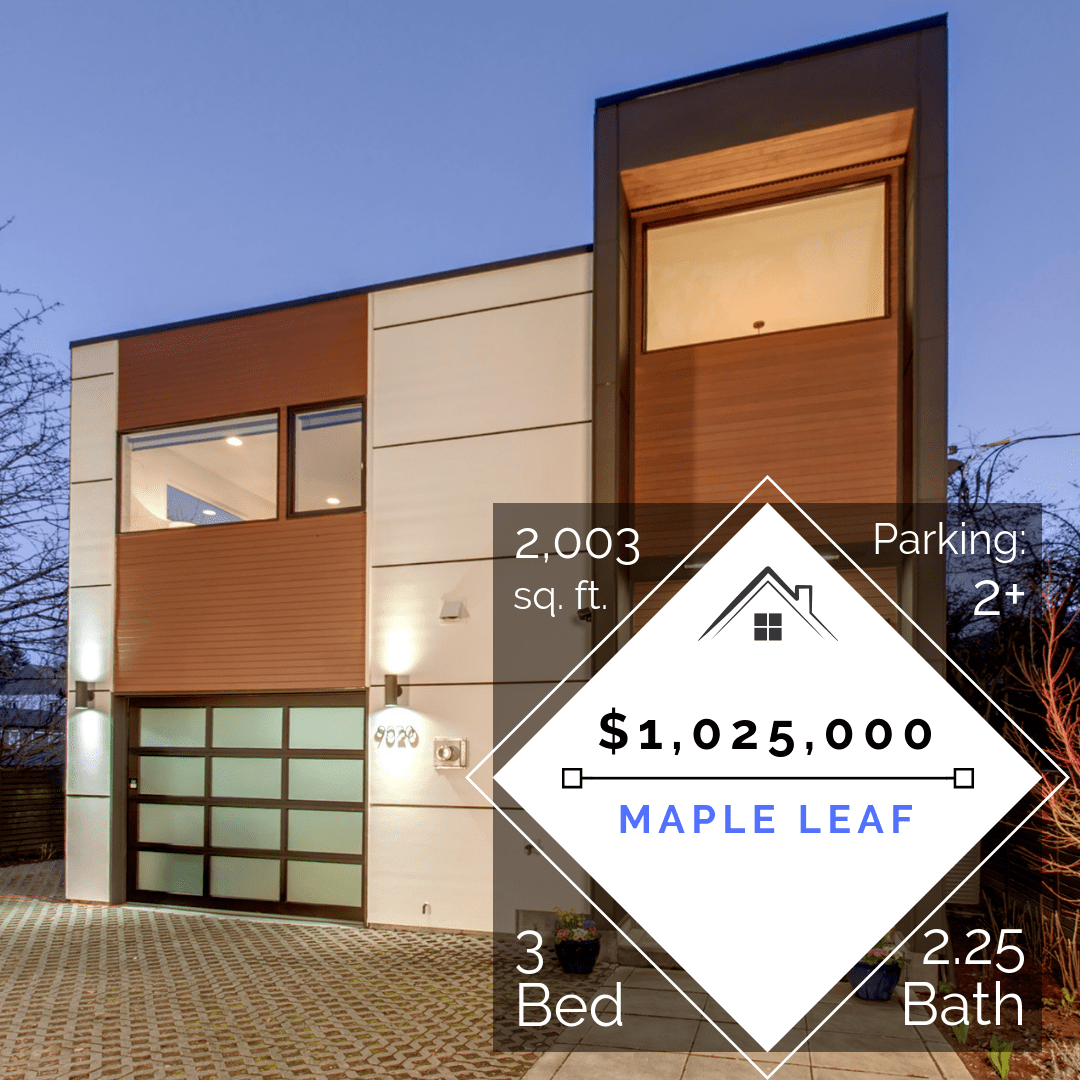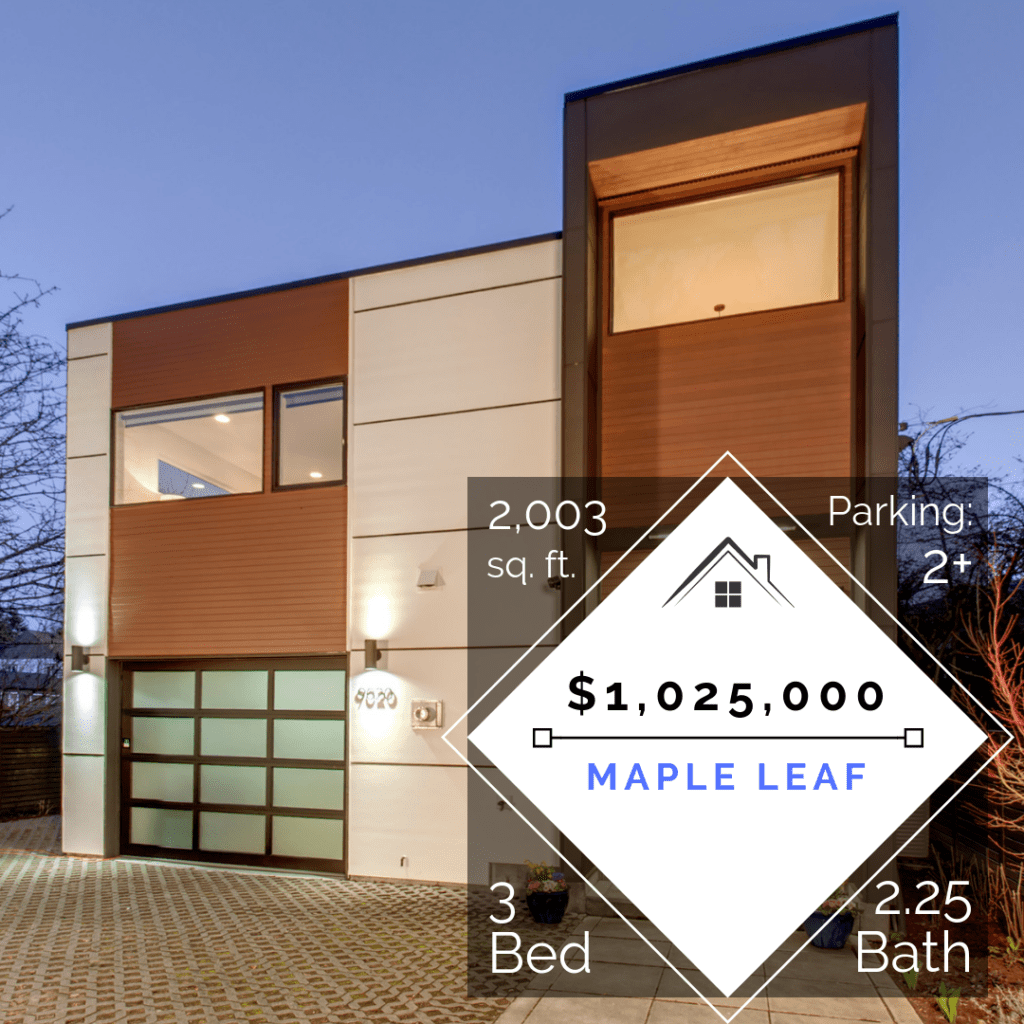 Email marketing is a big part of our listing process. It is what we do to ensure that people have a lot of information needed about the home. More eyes on the home directly result in more views. Email marketing to our Diva Sphere AND power real estate brokers in North Seattle and beyond. 
Who Can Forget the Video Showcasing the Stunning Spaces
Can't you just envision the amazing soirées you could host in this wonderfully designed home? What a joy it would be to cook in this kitchen and throw a fabulous dinner party. This video showed off this home in its finest.
The Results of the Diva Difference on This Unique Luxury Modern Home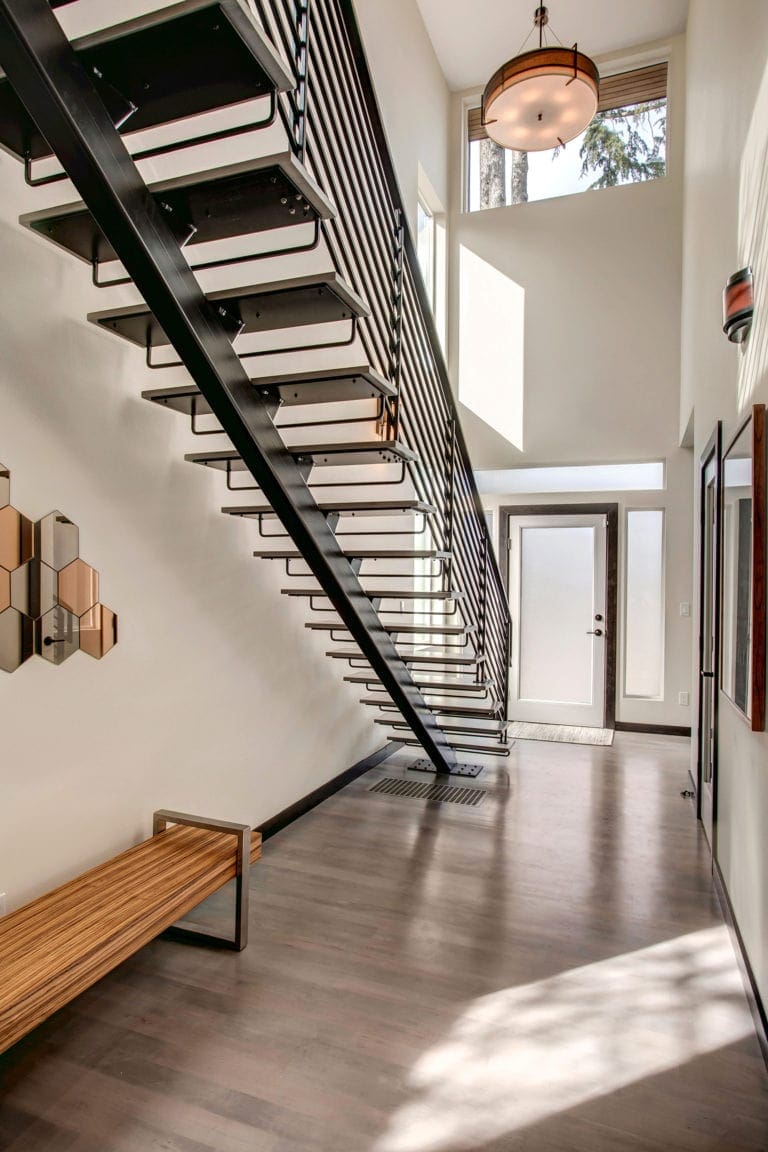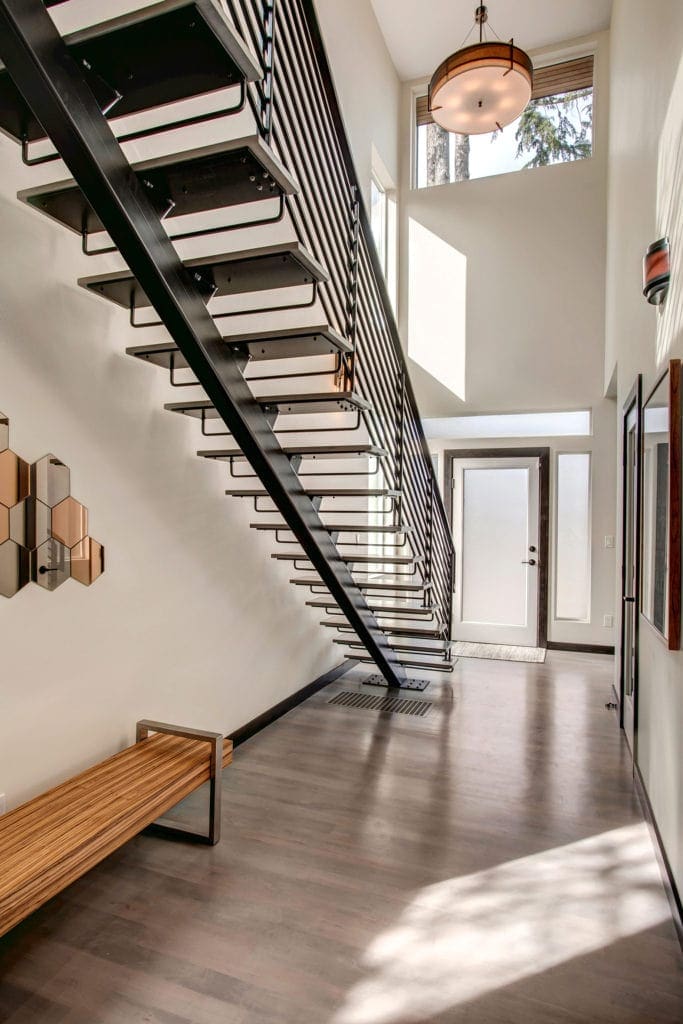 The result of our work meant not only did we push the price on this home but it sold above asking in multiple offers. The open houses had over 20+ groups each on Saturday and on Sunday and the feedback was fabulous across the board.
This Unique Modern Home sold for $1,080,000.  That's 5.3% over list price!
We decided to wait to look at offers on this home and the decision paid off. We received 4 solid offers and picked one happy couple to make this home their own!
---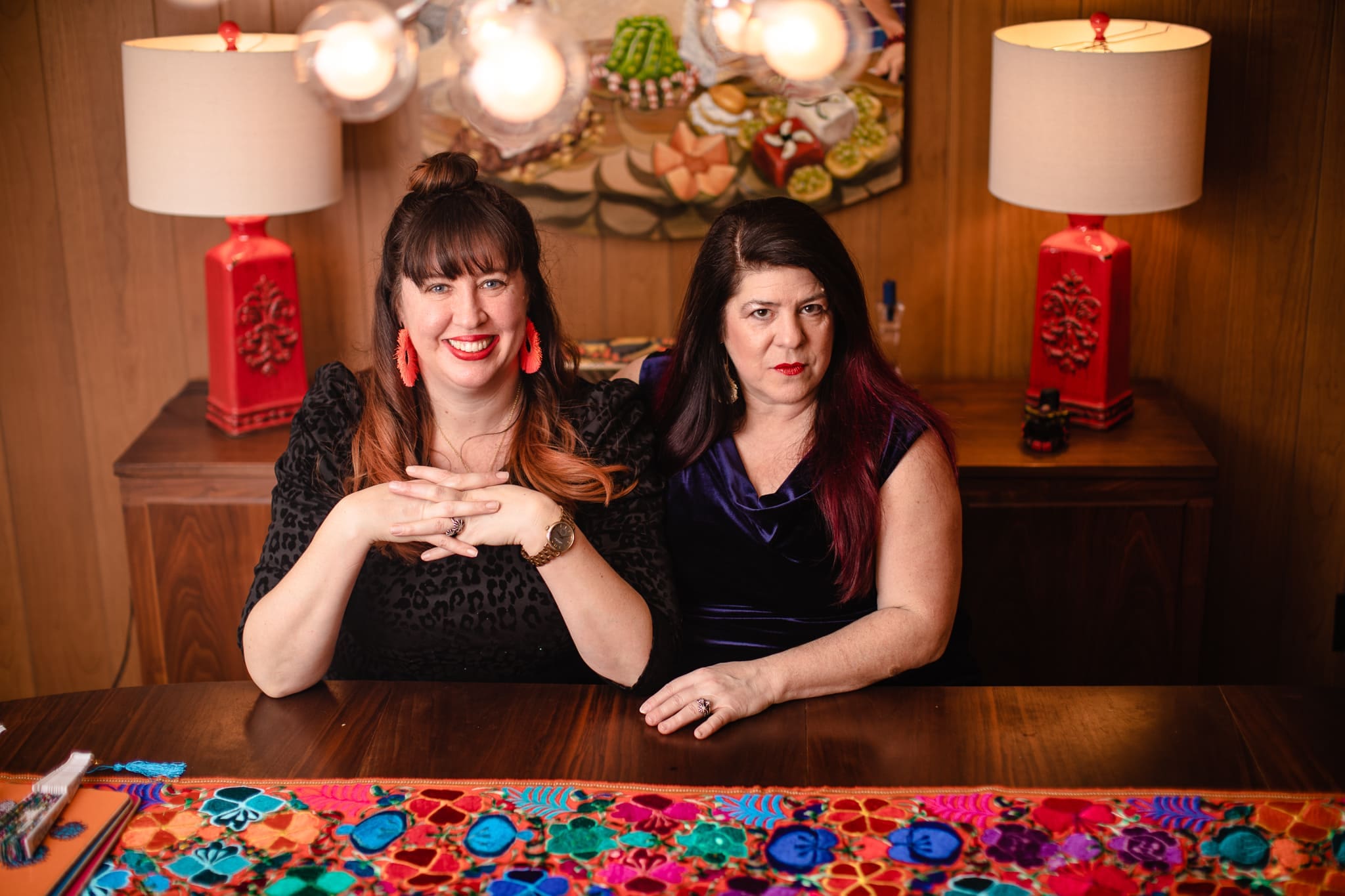 The Divas have a deep passion for Seattle's unique modern construction homes. And we love a home where we know there is value but the surrounding neighborhood does not "exactly" indicate that it is a luxury home. This Modern Maple Leaf home had all of the components of being a showstopper. We just needed to ramp up our marketing efforts to make sure other people found the home as well.
The Divas understand what it takes to capture the magic of a home that does not exactly match the comparables in your neighborhood. Team Diva understands how to do specific marketing campaigns to best showcase unique homes in Seattle. Your home deserves to be rewarded with a listing team that will pull out all of the stops to make that magic happen for you.
Contact the Divas by calling or texting 206-271-0264 or email at thediva@teamdivarealestate.com.