Our readers in Divaland know that we love all of Seattle, from Broadview to Rainier Beach, from Leschi to West Seattle. There are so many great Seattle neighborhoods, but we feel very fortunate to do a lot of business in some of the most happening communities. Belltown is one of them (as you can see from our blogs about outdoor and cultural activities there).
Thanks to satisfied client referrals, we have done a lot of repeat business in several condo buildings. One of our all-time faves is 2700 4th Ave. We thought we'd take this occasion to talk about 5 things that make this building a great one to call home (and a delight to work with as a Seattle real estate agent).
1. It's Residents
Diva Dude Roy says, "Getting to know Carole and the HOA Board has been really great. We first met through the seller of our first listing in the building in 2015. Since then she has become a friend of mine and of the whole team."
It's true. When we were having our weekly meeting and we asked ourselves what we loved about this building, Roy immediately said, "Carole?" And we all boisterously agreed: Carole Jordan is absolutely a gem worthy of mention. She's a resident of the building and a fixture of Seattle culture. (Diva Desk Dude Michael calls her the Lily Tomlin of Seattle, whose warmth, wit, and stories will captivate you.)
This building is just a magnet for cool people. And with some of its other features, it's easy to see why.
2. The Rooftop Deck
This deck is awesome. Everyone in Belltown can enjoy panoramic views by walking down to the waterfront, or Myrtle Edwards Park. Not everyone gets commanding views of the sound, the mountains, and downtown from their own home. In the warmer months, it is a perfect haven. (And again, you'll actually enjoy sharing it with the neighbors!)
3. Tilikum Place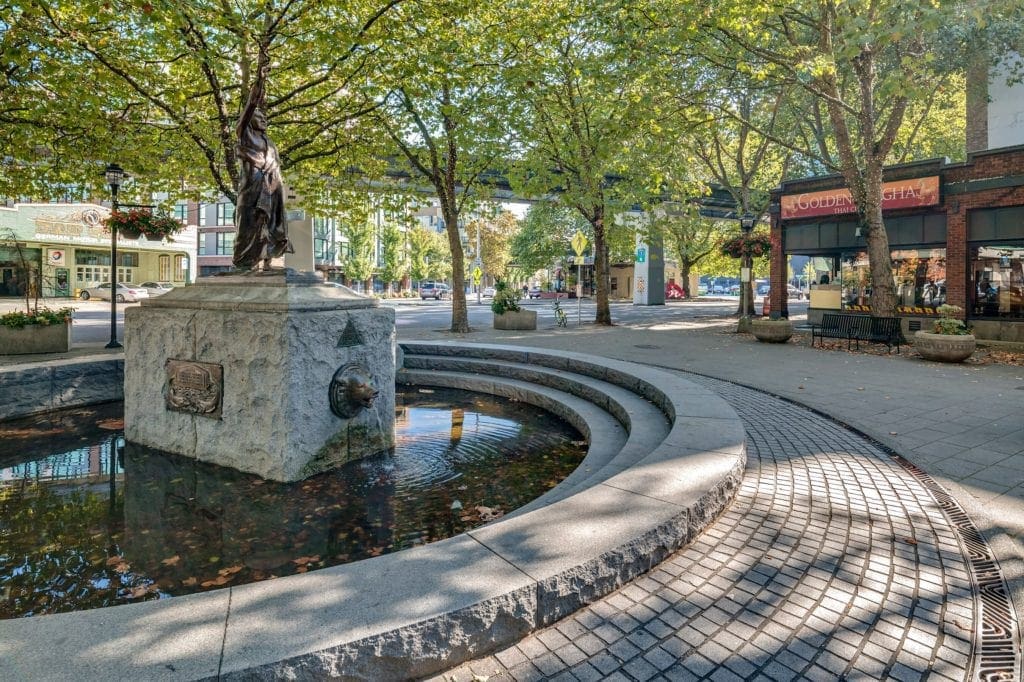 Seattle is full of unique parks and parklets. The nearby Tilikum Place is over a century old and wears its age well. An old school urban square, the centerpiece is a fountain with a life-sized statue of Chief Seattle. (Read more about the history of the park and the statue on the official Seattle Parks page.)
the trees in the square are lit with lights, while the curve and whirr of the monorail overhead give this place an electric, urban vibe that isn't (usually) overly noisy. (Of course, the Tilikum Place Cafe right there can get quite boisterous during weekend brunch!)
4. The Location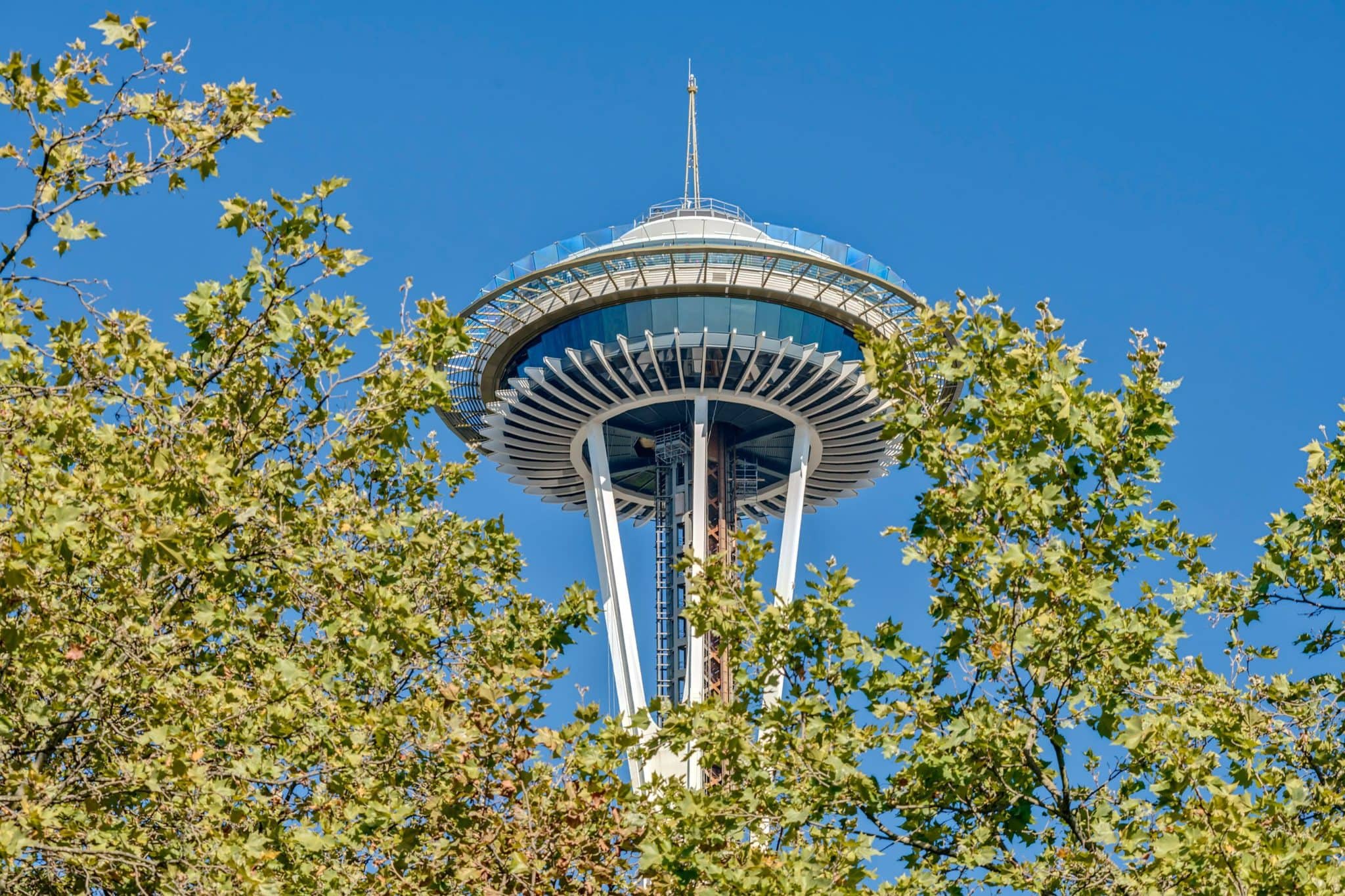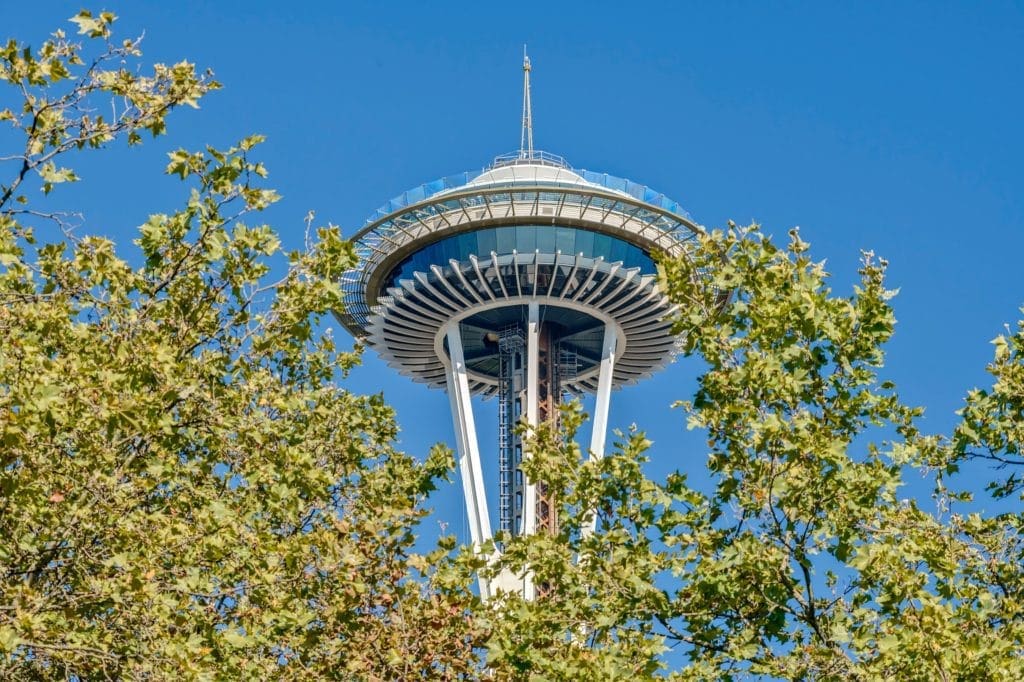 Seattle's somewhat uneven transit map relies on little hubs spread around the city. This section of Seattle may not register as one, but it really is! Within three blocks of 2700 4th Ave, you can grab buses to downtown, South Lake Union, Capitol Hill (all the way to Mount Baker), Magnolia and Ballard, Madrona, et al, plus Rapid Transit up Aurora, all the way to Shoreline.
Of course, you won't need transit all the time, as nearly everything you would need on a daily basis is within walking distance. That's true for food, dining, and cultural activities.
5. The Unit Layouts
A lot of new construction has a very cookie cutter, sardines-in-a-can design. (Maximize the units per building, minimize the fun and beauty.) 2700 4th Ave was built with actual human beings in mind. Imagine that! The various, chic layouts are urban and cozy.
Diva Dude Roy has worked in this building enough now that he has sold nearly one of each type of layout. We have a new listing in the building live this week, and the layout in it is by far his favorite. You get Eastern and Southern light, a view of the city and a view of Tilikum Place Park. See it for yourself at our open houses this weekend.
---
Visit Our Tilikum Place View Condo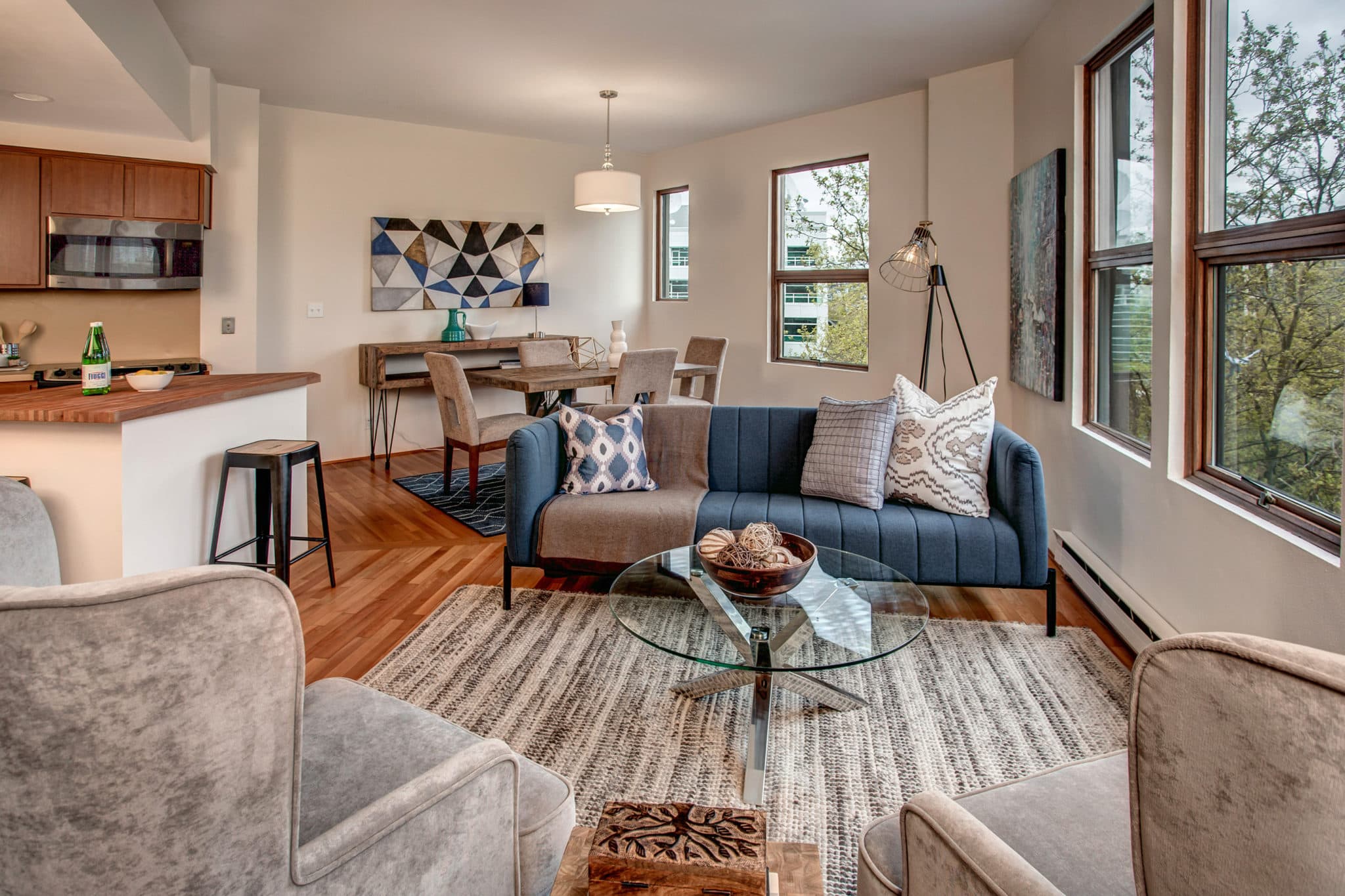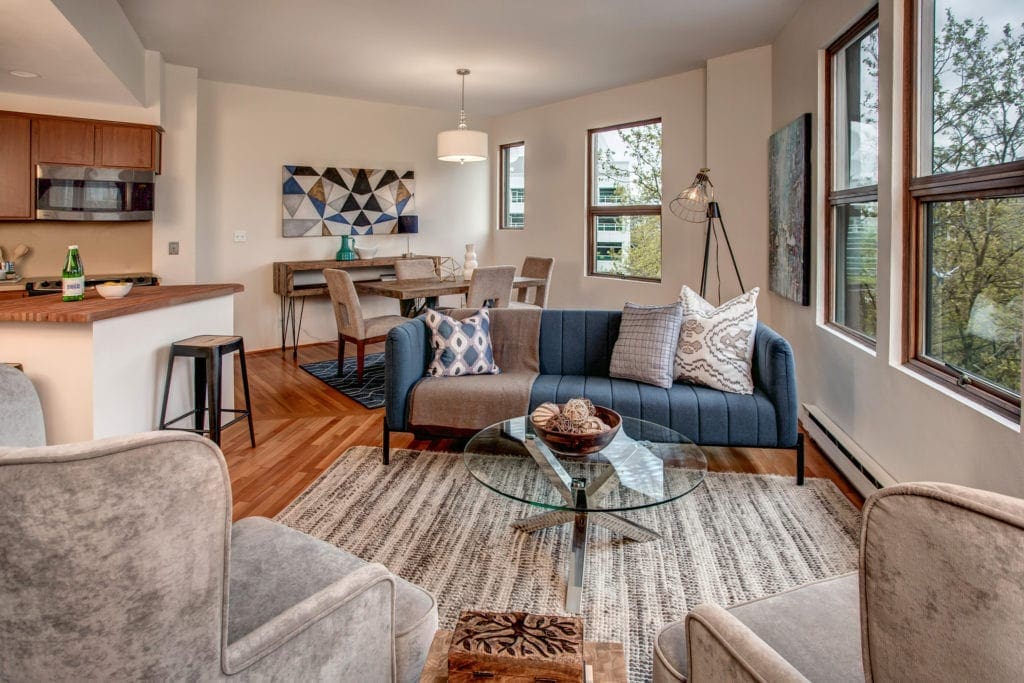 Home Details:
Address: 2700 4th Ave #506
Price: $440,000
Bedrooms: 1
Bathrooms: 3/4
More Information
And for more info about the sights and attractions in Belltown, check out our recent activity blogs.
Spring to Summer: Soaking in Culture in Belltown
Post Via-doom: Living it Up in Belltown and Lower Queen Anne