Eastlake is so centrally located among Seattle's busiest neighborhoods, it often gets overlooked by those who are new to Seattle. It's been a while since we did a nice Seattle neighborhood blog about this gem. As warmer weather approaches, it's a perfect time to talk about what makes Eastlake special…AND the ease of reaching the adjacent neighborhoods that have seen so much change in recent years.
The Dining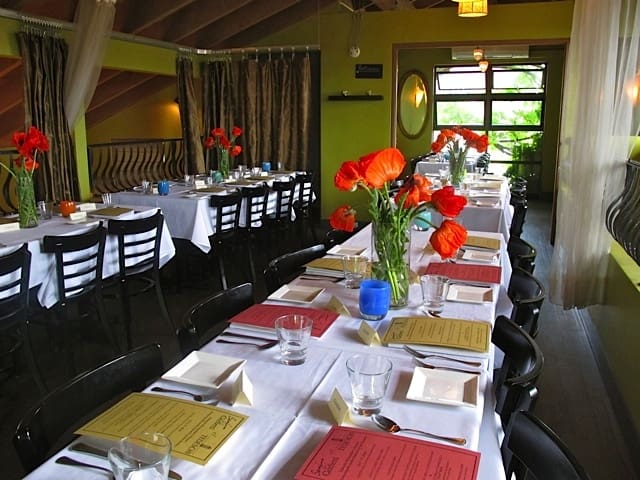 We have to mention Cicchetti first and foremost in a blog about Eastlake. The amazing food, cocktails and design make it a total fine dining experience. Its brick patio is perfect on sunny days, especially.
Of course, in summer, the most popular attraction is Little Water Cantina, thanks to its stiff margaritas and sweeping balcony view on Lake Union. For those who want to stay out of the sun a bit longer, head down the road to Sushi Kappo Tamura, one of the finest sushiyas in Seattle.
The Parks
Eastlake's name was a fairly obvious choice. It is a long sliver of land on the east side of Lake Union. Much of the shoreline is taken by private housing complexes and marinas, but it is punctuated by mini lakeside parks. The designs of these parks range from stepped concrete forms to little more than patches of soft earth.
You will often find picnickers and sunbathers here in the summer, and they will fill up fast with people from outside the neighborhood on 4th of July. (Those who live in Eastlake already have a front row seat for the Lake Union Fireworks Show.)
Up the hill, beneath the highway is one of Seattle's most unique parks: Colonnade Park. It's a slightly surreal sight: Ramps and trails designed for mountain bike practice laid out beneath the massive columns beneath I-5.
The Neighboring Hoods
As we mentioned at the start, Eastlake is centrally located between some really hot Seattle neighborhoods: Capitol Hill, South Lake Union, and the University District. The main drag, Eastlake avenue, is also the corridor for some rapid commuter lines from the University District, through SLU to downtown Seattle. (So Eastlake commuters can also grab one of these, easily.) For those who need to hop on the highway for their commute, I-5 is right there,
The building height ordinances in Eastlake have limited most new development to modest apartments and townhomes, while buildings in areas around Eastlake have shot upward rapidly. In short, Eastlake is still much more recognizable to those who knew it ten years ago. South Lake Union? Totally transformed. Capitol Hill? Big changes, for better or worse, depending whom you ask. And the University District? Well, that one's always changing as the University has grown.
The great thing about living in Eastlake is having a quiet corner of the city to call home, while being able to enjoy the bustle and amenities in these close-by neighborhoods. On the flip side, it makes it easy to check Eastlake out coming from other parts of the city. And we encourage you to do so. Don't overlook this great Seattle neighborhood this spring and summer.
---
Tour Our Hip Urban Condo at the Ruby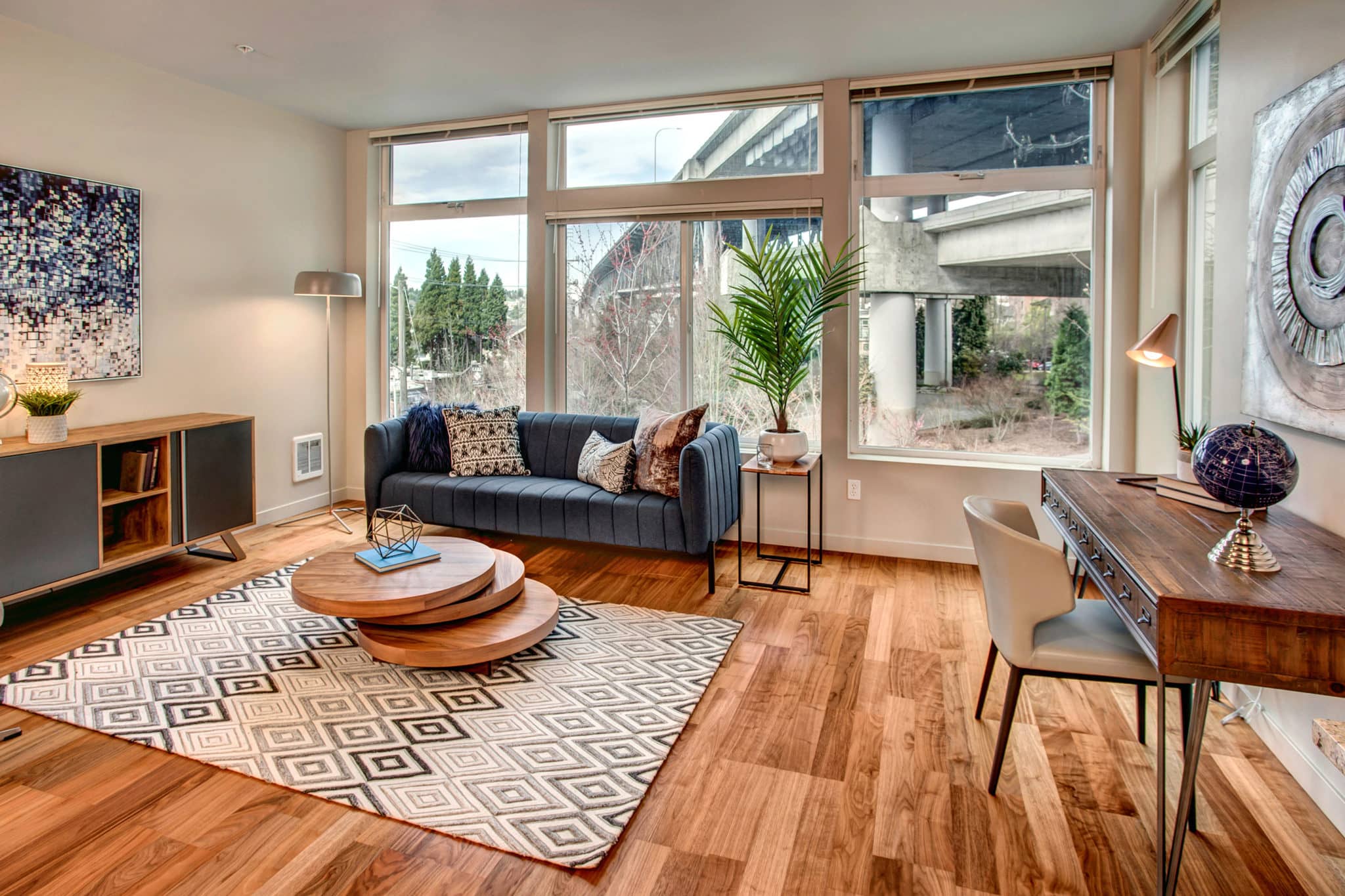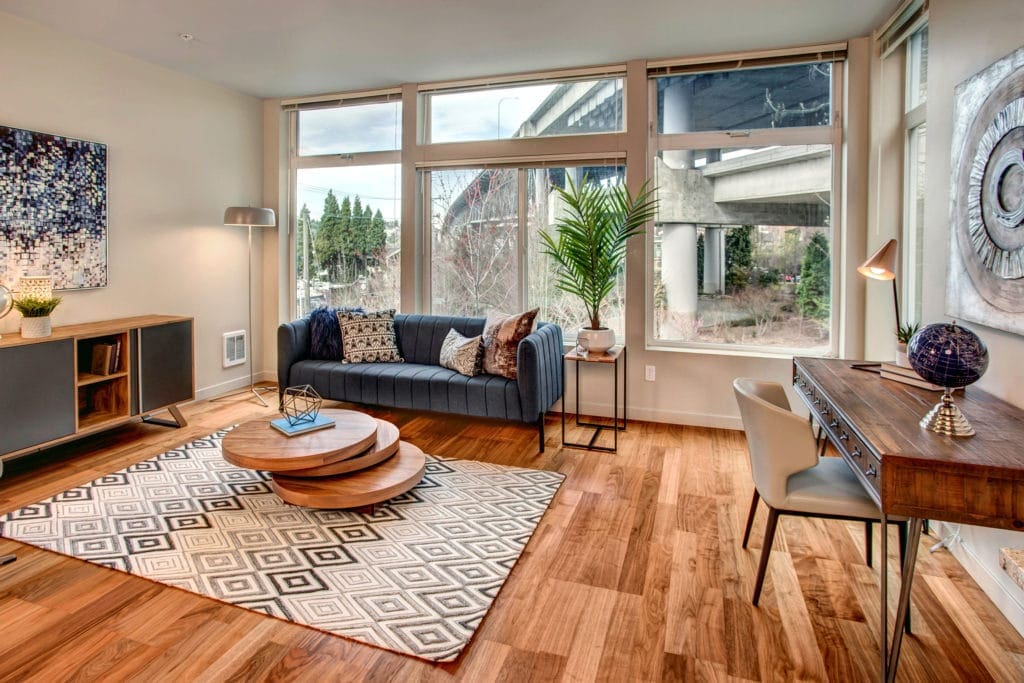 Living at the Ruby, you are minutes from many popular Seattle neighborhoods. This is the perfect jumping off point for outdoor activities on Lake Union or outings along Eastlake including dining and nightlife. Our private end unit condo has its own unique views of the lake and city while offering tons of light thru giant windows.  Entertain in the spacious open living and kitchen area or prep some nibbles and drinks and head up to the community terrace to take in even more views. Plus you can have your own garden plot on the terrace to really add some homegrown flare to your cooking! Complete with a parking spot and storage space on the same level, leave your car parked and hop on two major bus lines that will get you connected throughout Seattle and beyond.
Home Details:
Address: 2960 Eastlake Ave E #305
Price: $440,000
Bedrooms: 1
Bathrooms: 1