GET TO KNOW South Lake Union
The development of South Lake Union by Vulcan and Amazon has thoroughly transformed the neighborhood into a tech hub in a matter of years. In the area once known as Cascades neighborhood which few people will recognize. One can find a few smaller residences, but most everything that isn't already a high rise is being cleared for more density, both commercial and residential. Not surprisingly, the traffic in and out of the neighborhood has been a major factor in increasing gridlock throughout the city during peak commute times. Also not surprisingly, there are lots of upscale bistros and bars around for workers to relax in and wait out rush hour...if they aren't already planning on working until dark. New apartment developments in adjacent neighborhoods are also springing up (especially along Dexter Avenue), but few condos. There is far more demand than supply at present, and for the foreseeable future. This is also true of cultural attractions and nightlife, which are pretty scarce, but not absent. That said, South Lake Union between Capitol Hill and Lower Queen Anne, where there is no shortage of arts, culture, bars and clubs.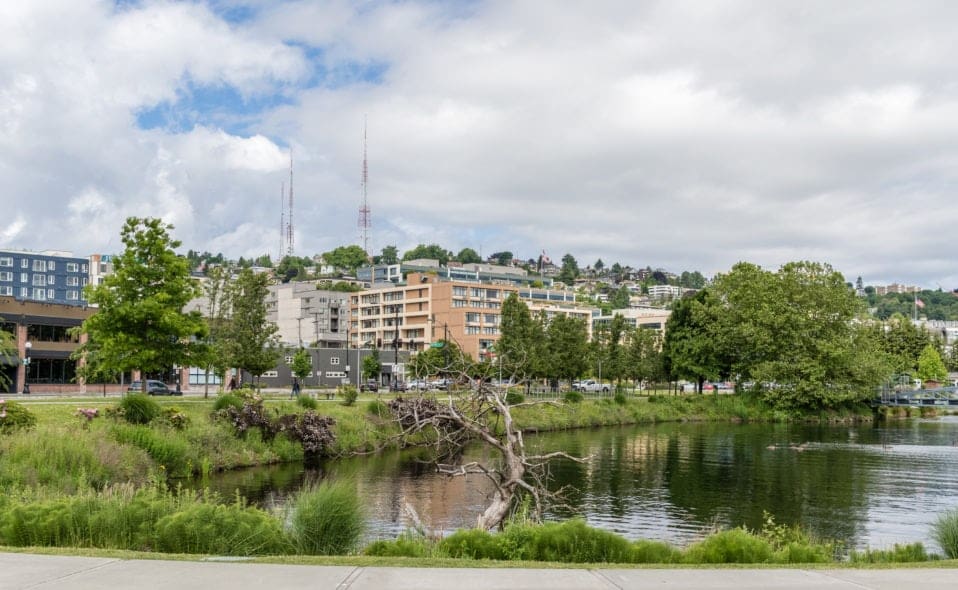 LIVE IN South Lake Union

Message Us
Want to chat about something you see or just need an incredibly gifted Seattle real estate team? Send us a quick message!
A Few Of Our Favorite Neighborhoods