JUST SOLD – Team Diva sold this Luxury Queen Anne View Home in 5 days for 3% over list price. This made this home's sale price one of the highest prices per square foot for townhouses in this area at the time. In this blog, we will go into detail on how we harnessed the power of our proven Diva Difference strategy to get our sellers the best results possible. And, make sure we have happy new Queen Anne homeowners.
Winning the Listing on This Luxury Queen Anne View Home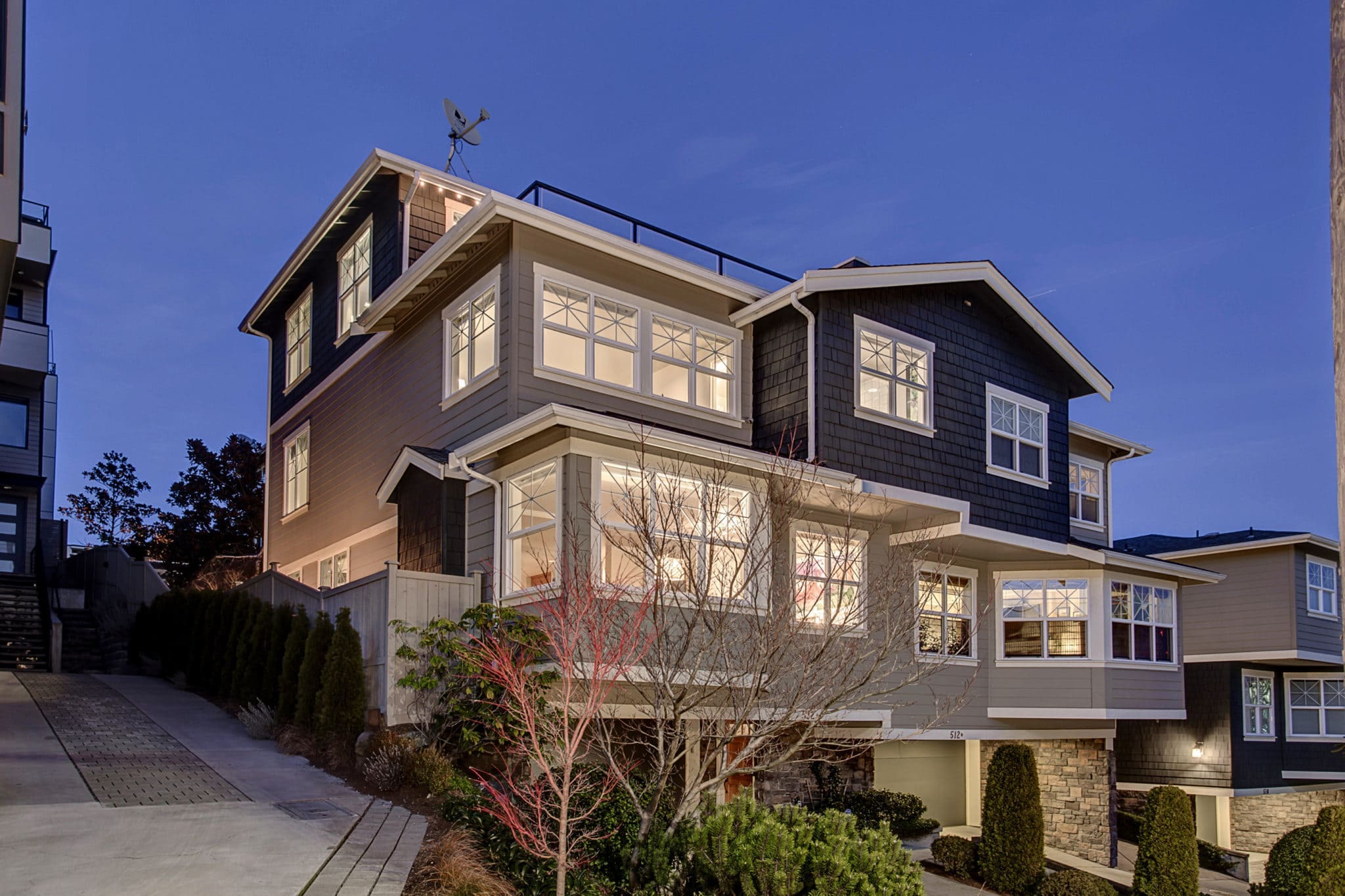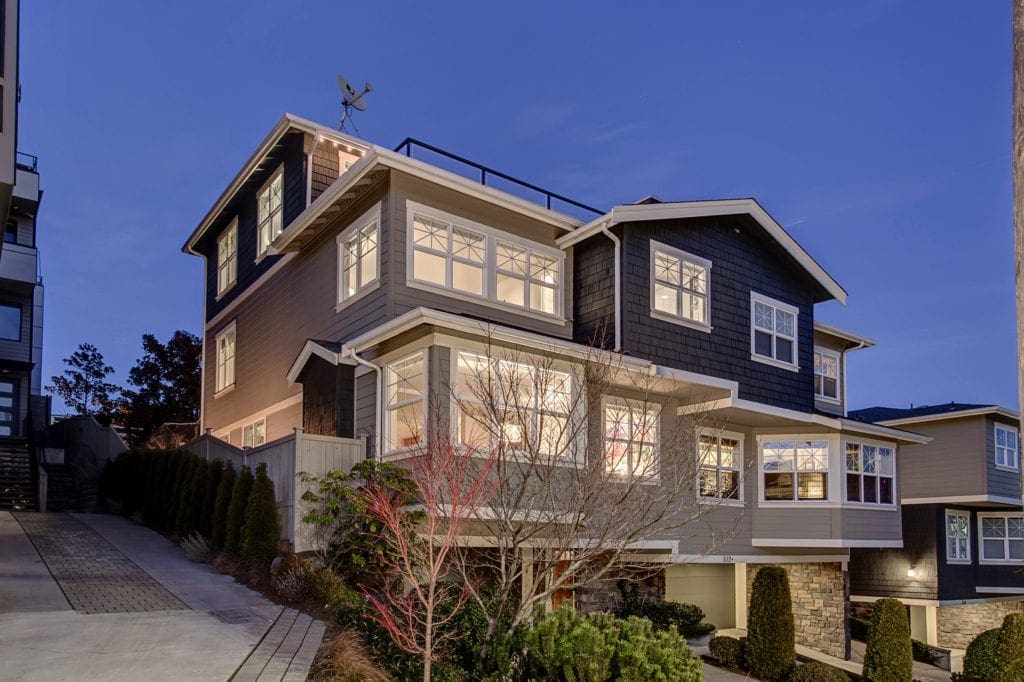 In February, our fabulous clients decided to sell their Queen Anne home, pack up their boat and the pup, and move to Arizona. Diva Dude Michael and I knew as soon as we met this lovely couple that they were the perfect match for us and Team Diva. (We also loved meeting the seller's adorable pooch, who makes a cameo appearance in this home's listing video.) After a great conversation, the sellers were ready to work with Team Diva. They originally were going to interview another agent, but after meeting the dynamic duo of Diva Kim and Diva Dude Michael, they were sold!
How the Team Sold This Luxury Queen Anne View Home
Prepping This Lux Townhome for Sale
The prep work on this south-facing luxury townhome in Lower Queen Anne was fairly simple. Built in 2005, this townhouse was meticulously maintained and in excellent condition. One of this residence's big perks is that it lives more like a single-family home than a townhouse. This is mostly due to the size, layout, and design. Many townhomes have narrow rooms and awkward layouts, but this is not the case here. This home is tucked back off the street and set back from the townhouse next to it. This home is so well designed that it's hard to even notice at first that it is a townhouse. Additionally, this townhouse is nestled on a slope, giving it coveted panoramic views of the Space Needle and Downtown from almost every floor. 
To get that big "wow" factor the sellers went the extra mile to make this already perfection home even more stunning. They buffed the beautiful hardwood floors till they glimmered and had all the carpets professionally cleaned. Then they hired our star landscaper, George, to do a refresh on the front and backyard and add potted plants to the upper deck. A decluttering, a deep clean, and sparkling washed windows and boom – this home was ready for staging.
A Little Extra on the Home Staging Front Made This Home Shine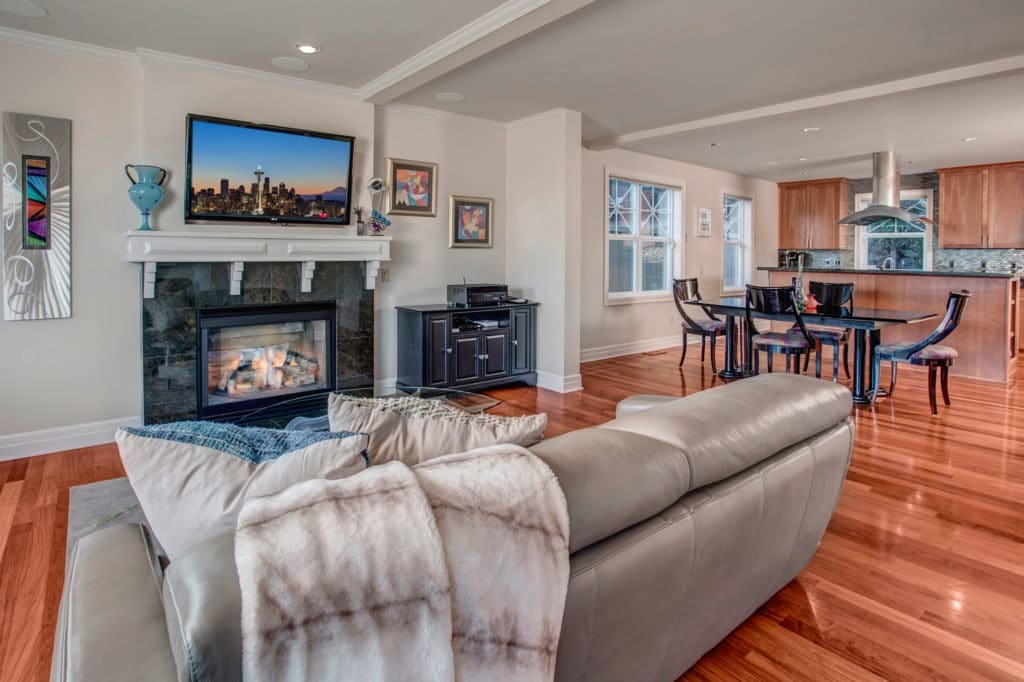 Once this basic prep work was done, it was time to redecorate and re-stage. The sellers already had quite a bit of beautiful furniture and eye-catching art. But there were a few areas that needed a little re-organizing and a little more zing. We worked with the sellers to fluff and rearrange every space to perfection with the sellers' item. Then we pulled in our incredible stager Kate, with Seattle Staging, who helped us with some infill staging. She added a chair here and there, some bedding, accessories, and art wherever a space needed an extra touch of flair. By the time we were done – this home was ready for it's close up! 
Team Diva Marketing Highlighted the Drama of This Home's Glorious Views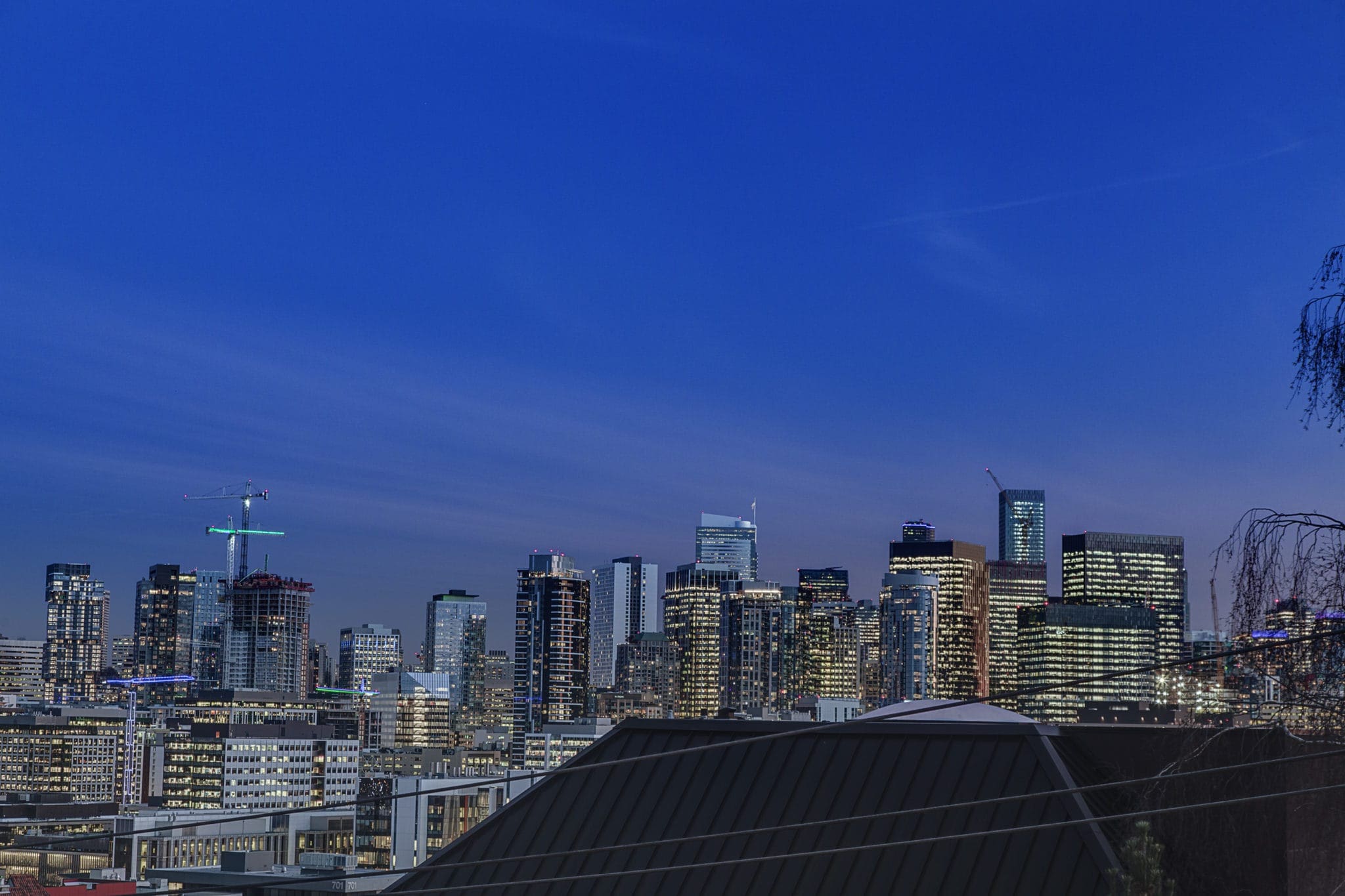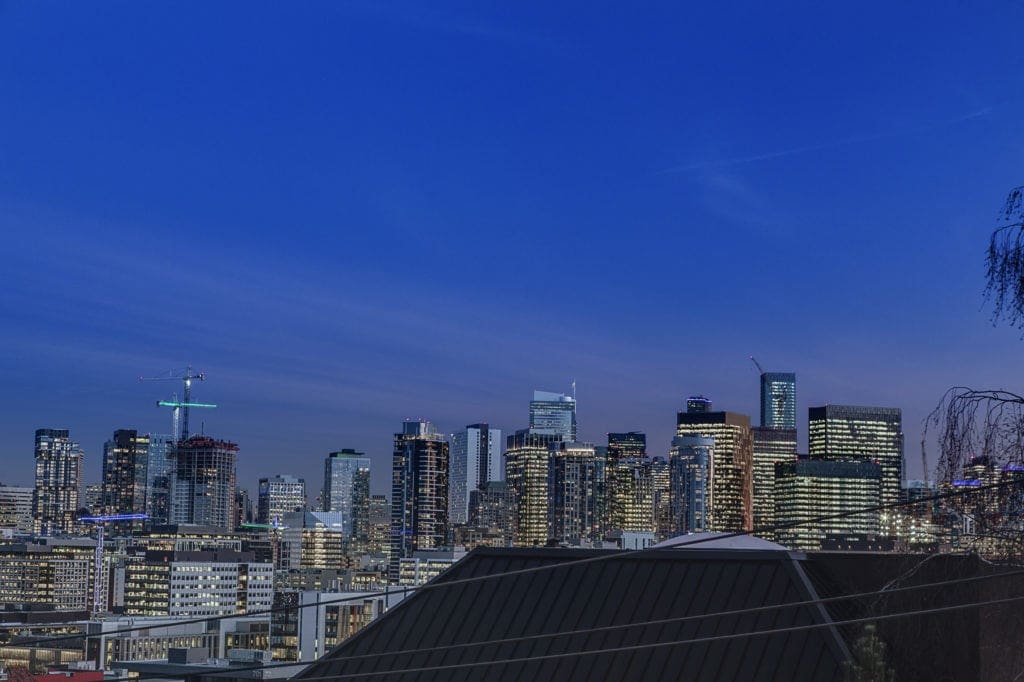 After staging this home to perfection,, it was show time! Our photographer focused on this home's captivating beauty, working to highlight the dramatic spaces and the 180 degree city views. Then both our videographer and photographer took twilight photos and drone shots. We really wanted to hone in on the glamour of the home and capture those city and Space Needle views in all their glory. Beyond the stunning photos, we provided a 3D tour, a blog post highlighting the homes Top Five Best Features, and a spotlighted the Queen Anne neighborhood. All of this was featured on our Luxury Queen Anne View Home's custom listing page.
Take a moment to watch this home's video tour here:
This home was marketed well before the COVID pandemic, so we were able to highlight the neighborhood even more. You can see Diva Chavi and I, chilling at Citizen Coffee and enjoying the charming Queen Anne community in this home's custom listing video. We then shared the video, and all of our other high-quality digital marketing with our thousands of followers. This is where having strong engagement on our social media channels, as well as a popular email newsletter, makes the difference. Needless to say, this home gained interest and offers, within days.
Team Diva Sold This Luxury View Home for 3% Over Asking in 5 Days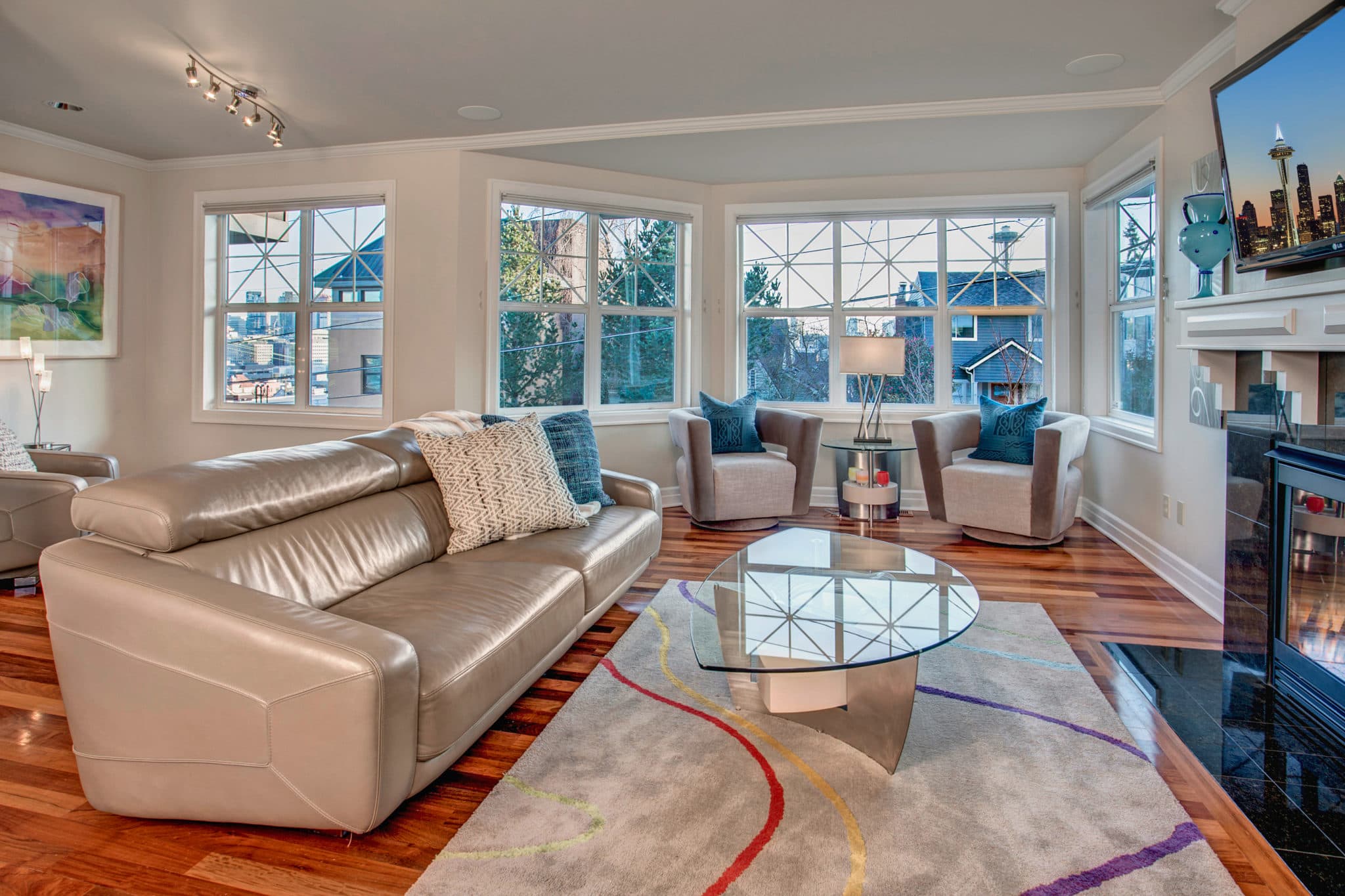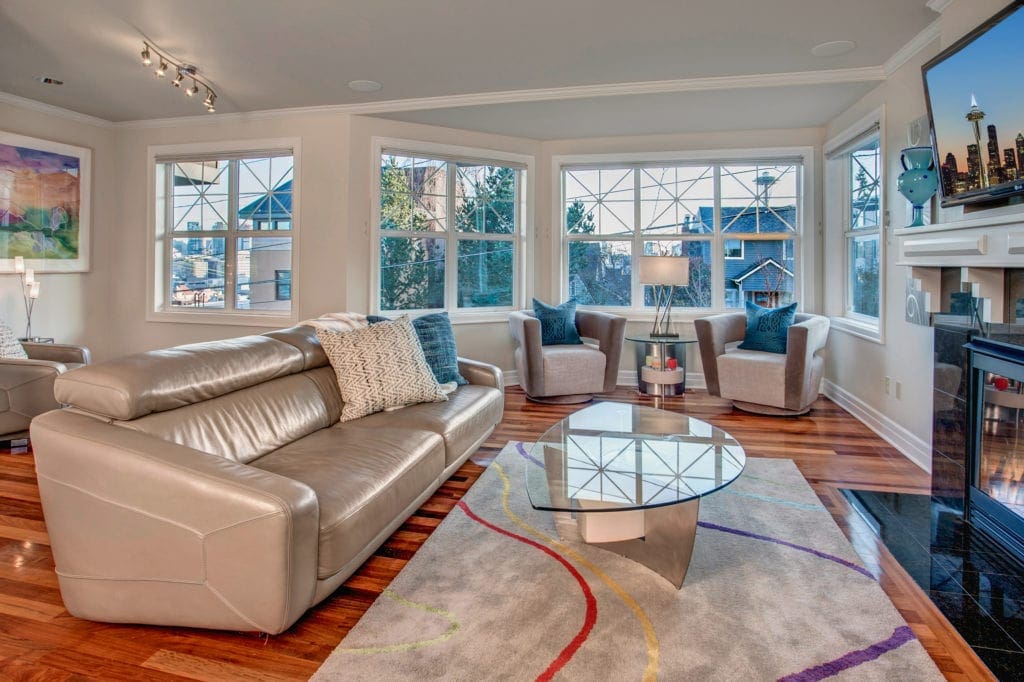 The sellers and I reviewed the market analysis and decided to price the home at $1,340,000. This was slightly on the high side. All of us were confident it would be snapped up by at least one lucky buyer. Day two on the market our sellers received a strong but under full price offer. We all decided to stick to our guns and give the home more time on the market. Since it was pre-COVID, we were actually able to hold Open Houses for the home – which we did. And, these were the last two Open Houses we held before COVID changed the face of Real Estate in our city.
In the end, our sellers received multiple offers. As this played out, I was on vacation in Puerto Vallarta when the offers started rolling in. I literally spent my first full day of vacation negotiating the sale of this home from my palapa covered lanai. But trust, I held off on celebrating with a margarita until after the winning offer was signed around. In the end, we a sold this Queen Anne View in only 5 days for $1,380,000, which is 3% over list price. At the time, this home's sold price per square foot was one of the highest for townhouses in the area. Not a bad way to kick off this Diva's first – and, sadly, last – vacation of 2020. And a win for our wonderful sellers!
Learn More About How to Sell a Unique Luxury Home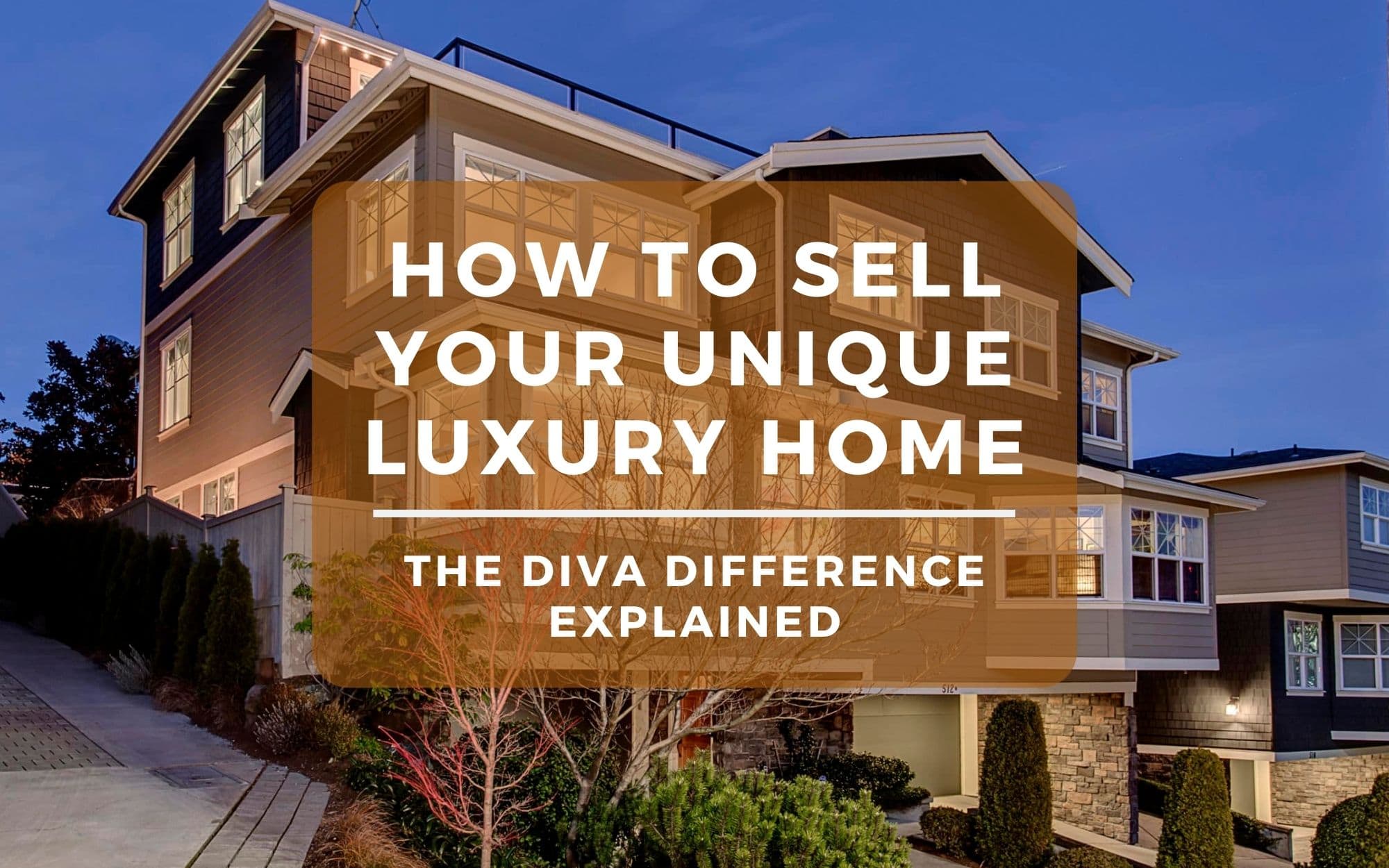 You know Team Diva and you know we have a huge passion for marketing and selling homes in Seattle. We specifically have figured out how to showcase unique luxury homes in Seattle and make sure they sell for top dollar. Kim and the team does this despite any of the big hurdles a market might sends our way.
Five Steps for Selling A Unique Luxury Home in Seattle
In-depth Global and Local Real Estate Market Research for the Home
"Get Real" Conversation on Getting Your Home "Market Ready"
Get Personal About the Details About the Unique Aspects of Your Luxury Seattle Home
Specific Marketing Strategy for the Home
Implement a Comprehensive Online Digital Marketing Strategy
Bonus Step: Center the Seller in the Negotiation Process
Let's dive in and see if our approach is the right one for you and your fabulous luxury home that is super unique in the marketplace.
Read more after the jump on the blog >
---
Is It Time For You to Get the Diva Difference to Sell Your Unique Luxury Home?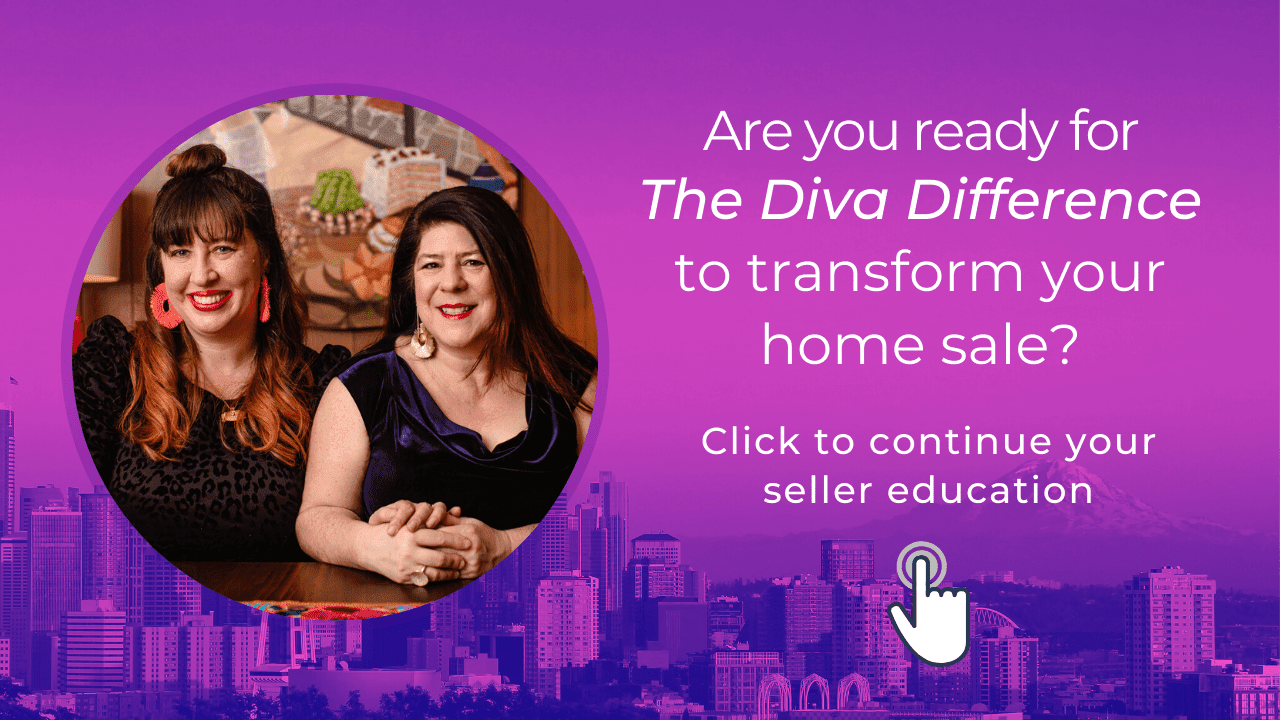 It was a huge joy to be able to help our sellers sell their unique luxury view home in Queen Anne. Is it time for you to have the Diva Difference on your luxury view home in Queen Anne? Call or text the Divas and let's get the process started for you.
Team Diva's has a well-honed How to Sell a Home in Seattle process. Our methodology allows us to pivot quickly during tough times and shine bright during good times. The result is that we consistently are able to sell our Diva Dwellings for more money than their neighbors. You could call it the Diva Tax. You could call it the Diva Difference.
The Get It Sold Team Diva Listing Methodology
The Diva Diva difference is a well-honed process that was created with the help of a Diva Dweller. That methodology was later tested and proven to have amazing results.
The Following is the Get it Sold Listing Process
The Team Approach
Preparation is Key
Finding Out the Home's Story
Creating and Implementing an Effective Marketing Strategy
The Team Diva Method of Negotiation
Is it time for you to call a Diva and get your home sold in Seattle? We are here to help.
Also check out our blog about how to prepare a unique luxury home for market after the jump >
Check Out Other Unique Luxury Homes We Have Sold
Is it time for you to have the Diva Difference on your Luxury Queen Anne View Home? Call or text the Divas and let us get the process started for you!