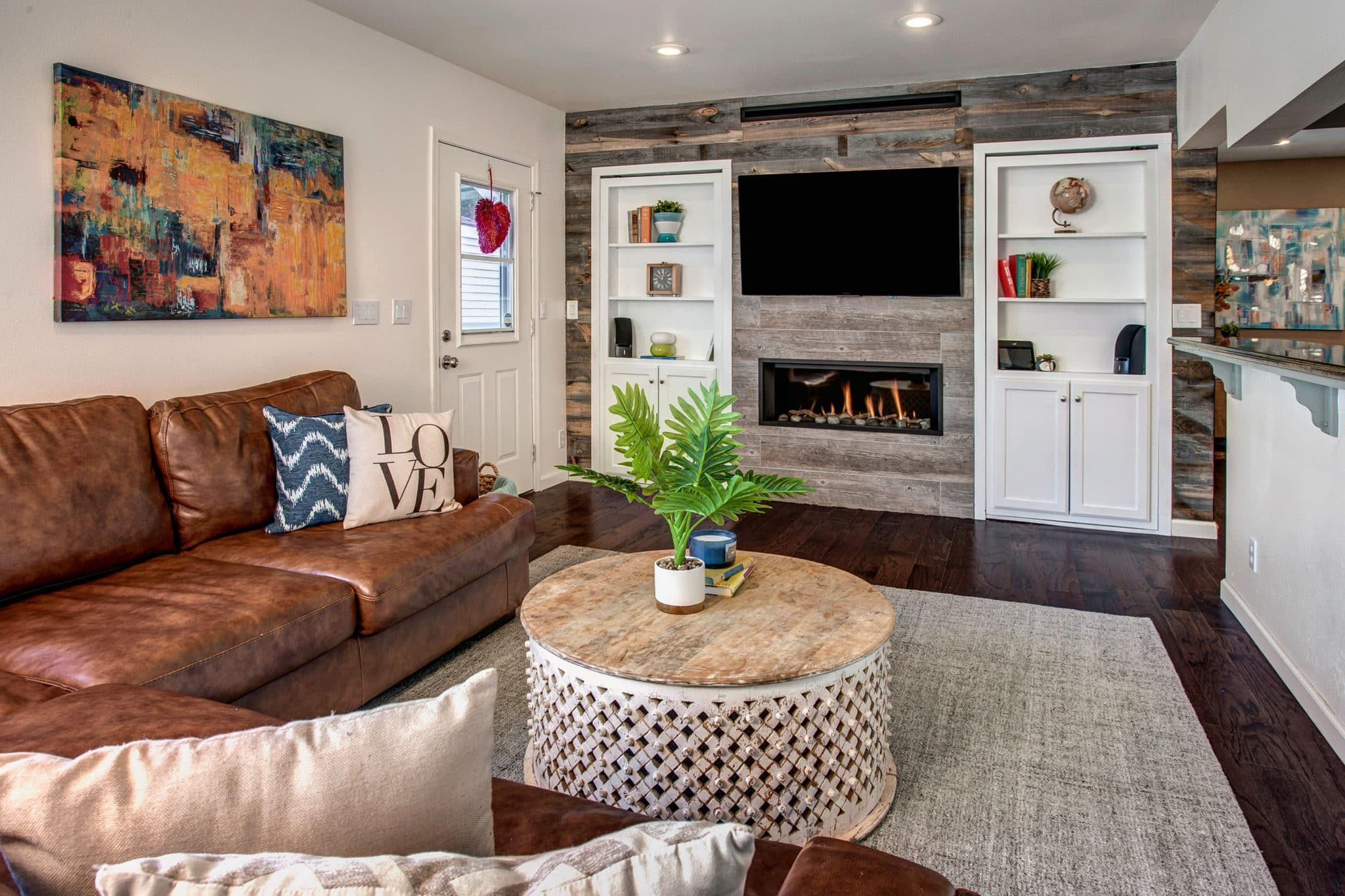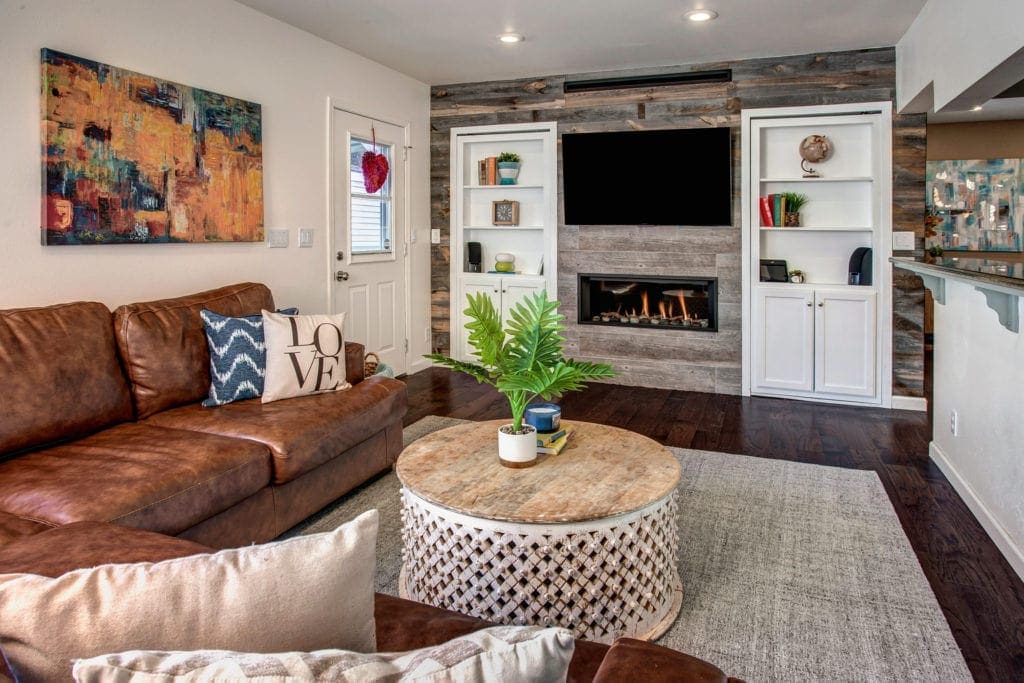 We Just Listed and Just Sold this Luxury West Seattle Home in Belvidere. Our clients came to us in early January 2019, with a vision of moving out of the country. Our job was to figure out what was the best method for them to make that leap and when to do it. A detailed look at the numbers convinced us that this was the right time to sell, even in snowy cold February. Why? Belvidere's luxury home market in West Seattle is plagued by up and down inventory issues. We saw a small window of super-low inventory and took the opportunity. And to this day not a single home in their neighborhood has been able to beat our final sales price.
Our savvy Seattle home sellers won big this past winter because the had the Diva Difference on their side.
We sold this home in 2 days for $60,000 over list price during Snowpocalypse February.
In this blog, we are going to discuss what made this luxury home in West Seattle a winner in spite of the deep February chill. First, our clients made the appropriate upgrades so their home showed like a million bucks. Coupled with doing a Diva analysis on the market inventory. Re-staging and painting to make this home shine. And finally, Team Diva's intense marketing created the winning combination.
Divas' Market Analysis Showed Us This Winter Was The Best Time To Sell In Belvidere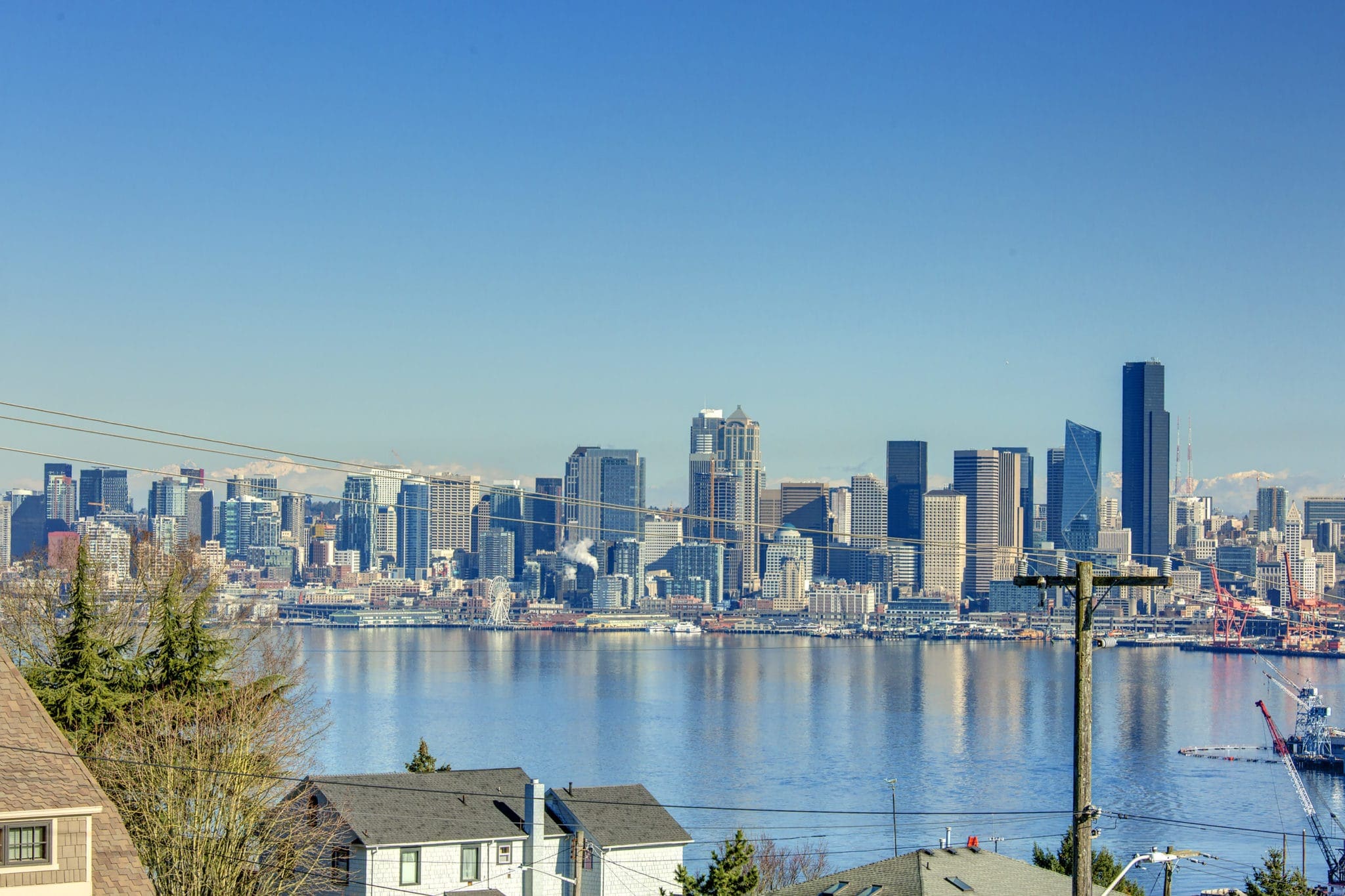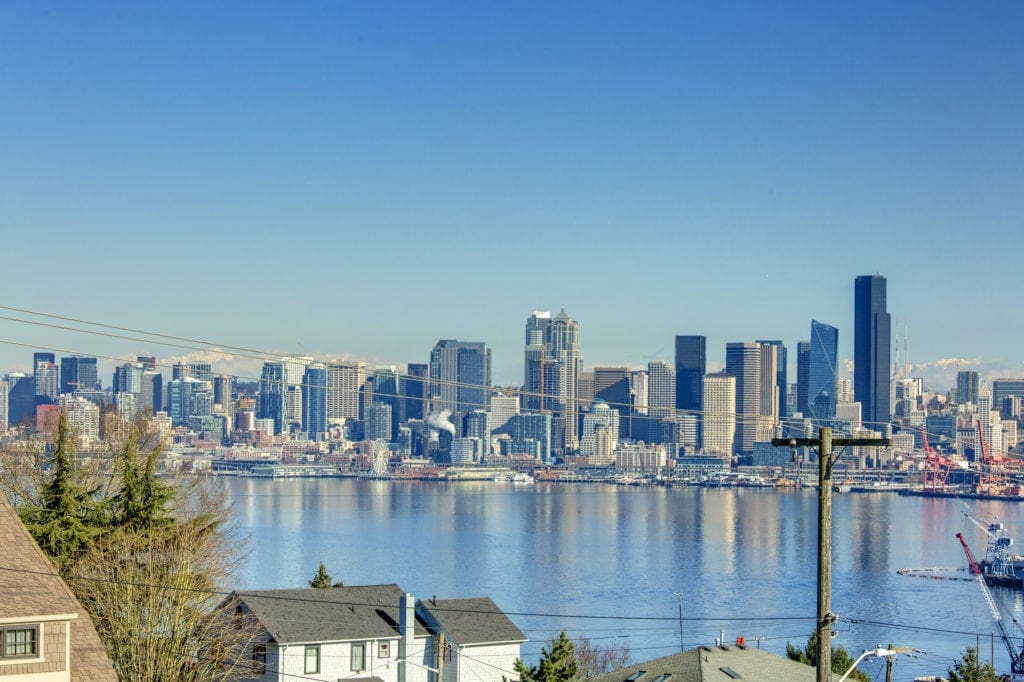 In Seattle, the best time to sell a luxury home is either in the peak of the Spring market or in the late Fall. . In the case of this West Seattle Luxury Home, we were originally pushing for the late Spring, especially since our Sellers were not moving until Summer.
The Divas ran the initial analysis for luxury homes in North Admiral and Belvidere and we saw that the luxury housing inventory had dropped dramatically. We noticed a definite trend of higher pending sales to active listings and watched as smaller homes with no views just blocks away were flying off the market. We knew we had a small window to bring this home on the market and beat the onslaught of Spring Inventory.
We talked with our sellers and made the call to list as soon as possible. And our sellers won big. In spite of the winter chill and snow we were still able to shoot fabulous clear winter twilight photos, spruce up the yard once the snow melted, and get at enough buyers in the door to sell this home in two days with multiple offers.
Savvy Seattle Home Sellers Perfectly Spruced Up this Home For A February Sale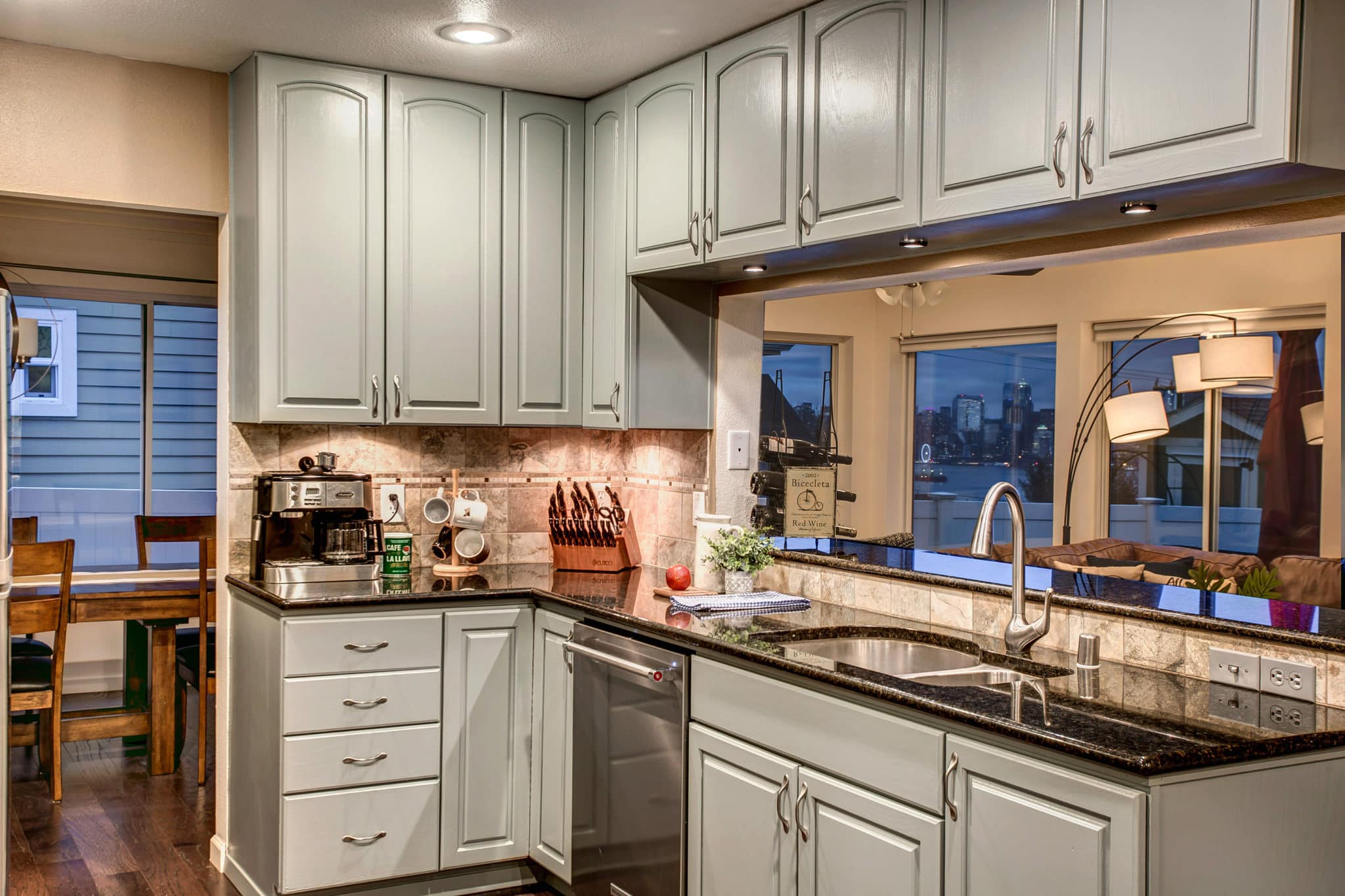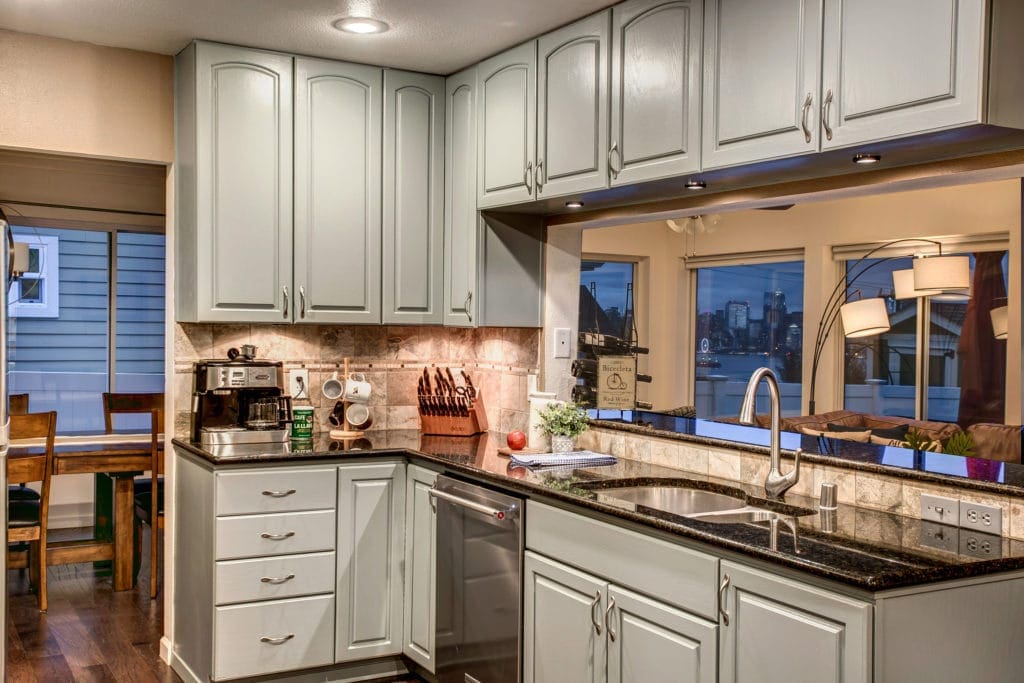 Our savvy Seattle Home Sellers bought this West Seattle Luxury Home in 2015 after they had moved to Seattle from Atlanta. The home was a perfect fit for them. Plenty of space for three kids and two work at home parents, just the right amount of outdoor space, and a view of the city. They moved in, did a ton of upgrades. They added a huge patio, custom built-ins, added gas fireplaces, and all hardwood floors throughout the house. This was a home they were planning on living in for a long time as they enjoyed their life in Seattle.
Fast forward to 2019. Our Sellers decided to pack up and move out of the country. It's January. It is cold. And we had an issue. Lots of great updates but the whole house didn't have that finished look. We pulled together our team and did an intensive diagnosis of what it takes to get top dollar for the home.
During our walkthrough we came up with our peak market condition list:
Repaint the Kitchen Cabinets
New interior paint.
New vinyl flooring to brighten up the bathrooms
Paint the Basement
Gravel the Driveway
Fix the Patio Railing
Finishing The Final Details on their Patio Remodel
General Landscaping
Our team got to work and halfway through the work the snow arrived. We were scrambling to bring in the photographers for view and evening photos between the snowstorms. Not one day. Not two day. But on and off for TWO WEEKS. In Seattle. It was a scramble to get it all done and we also made one more last-minute call. We decided they should paint the dated-looking oak kitchen cabinets. It added a small delay but the results were magic.
On top of the painting and the snow, they also needed to pack up almost EVERYTHING so we could work our staging magic. All while these five folks and two pups were living in the home. Having all the work done gave us the ability to go full Diva on the marketing.
Re-Staging Was the Special Sauce This Luxury West Seattle Home Needed To Shine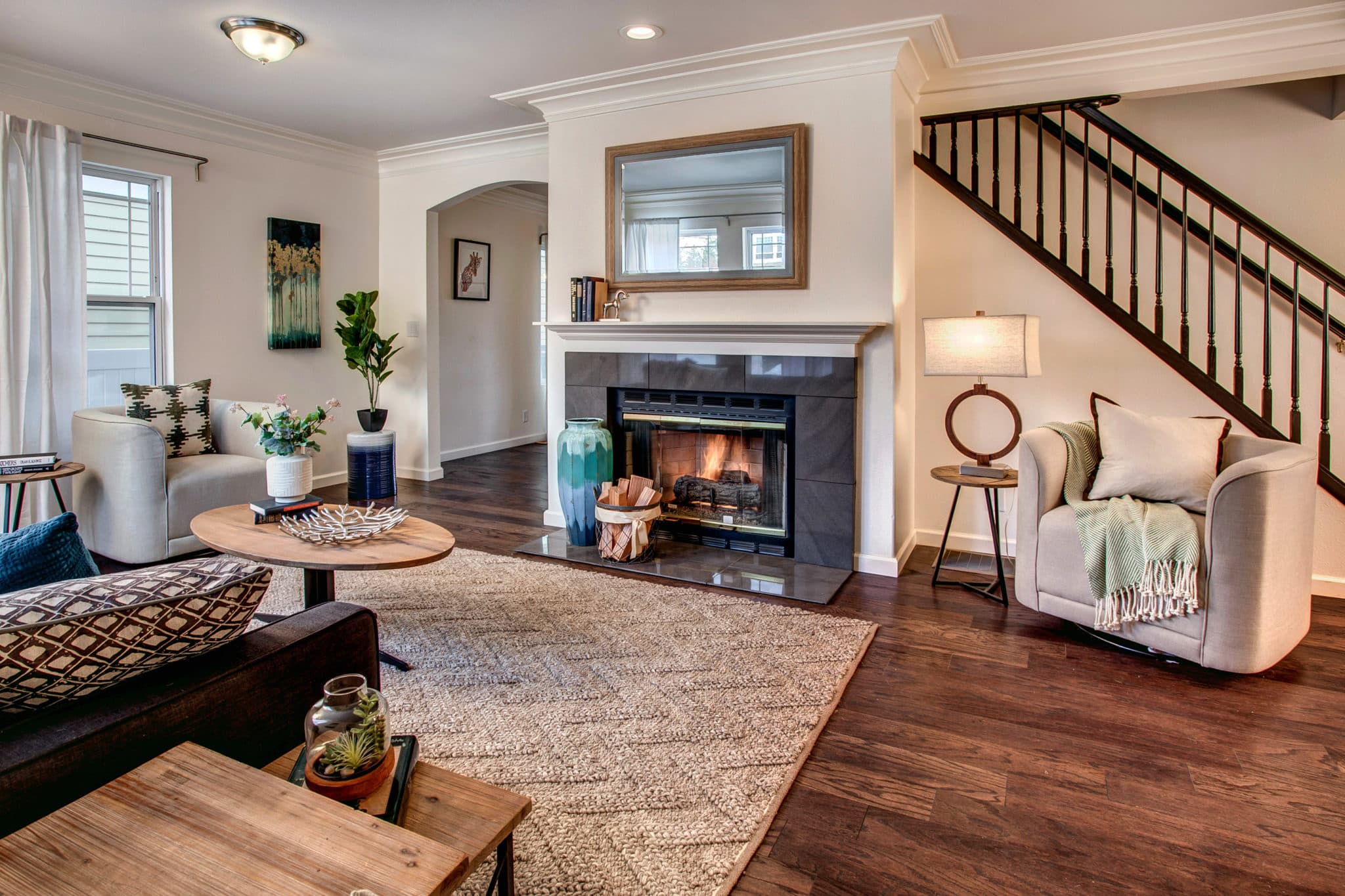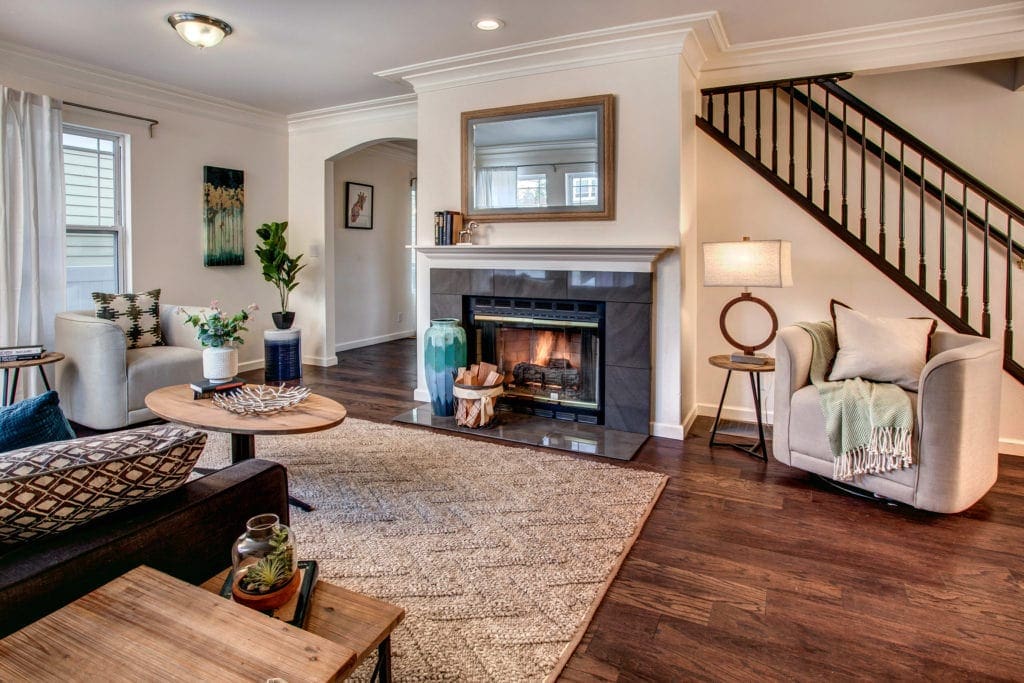 Ninety percent of the time we tell our sellers the best way to get top dollar is to have their home professionally staged. But as with everything else, when it came to this home, things were different. Moving three kids, two adults and two pups to a temporary space takes time and money, all of which they were spending on sprucing up the home. So, moving out completely was not an option. What they did do was PURGE, a lot. And from there we brought in an interior designer who would stage the home while the owners still lived in the space. 
The first phase we Divas came in a helped them decide what should stay and what should go and what to relocate to a different spot in the home. Second stage was bringing in our housecleaners and window washers who went to work. But that was not the end of our work. We brought in one of our interior designers who did in-fill staging throughout the home, some rooms she staged completely and others she just added a special touch here and there. The area that needed the most love was the sitting room in front of the house. It was awkward and really needed a special design. In the end, the home was seamlessly designed and showed beautifully.
Team Diva's Extremely Effective Marketing on this Luxury West Seattle Home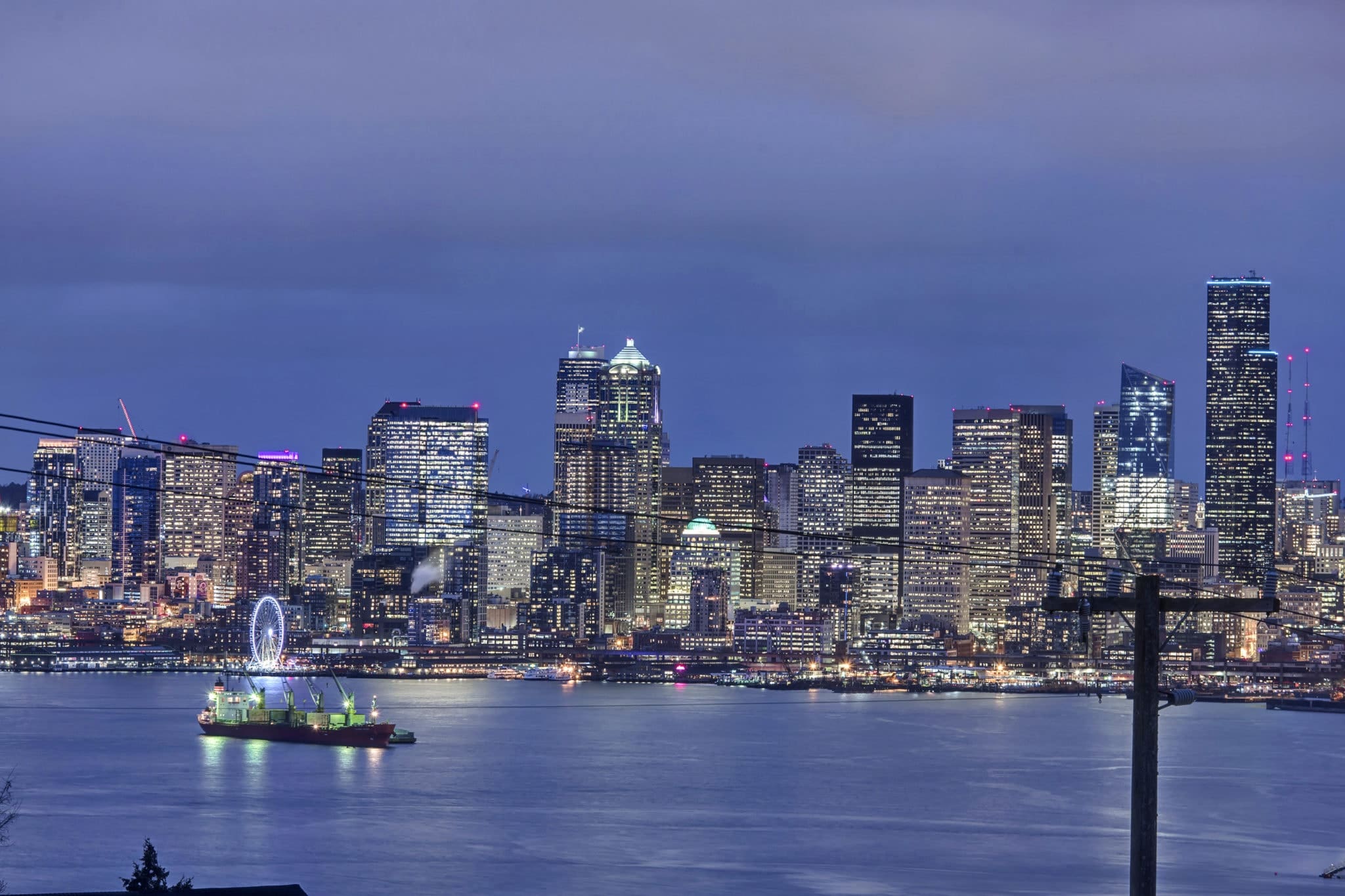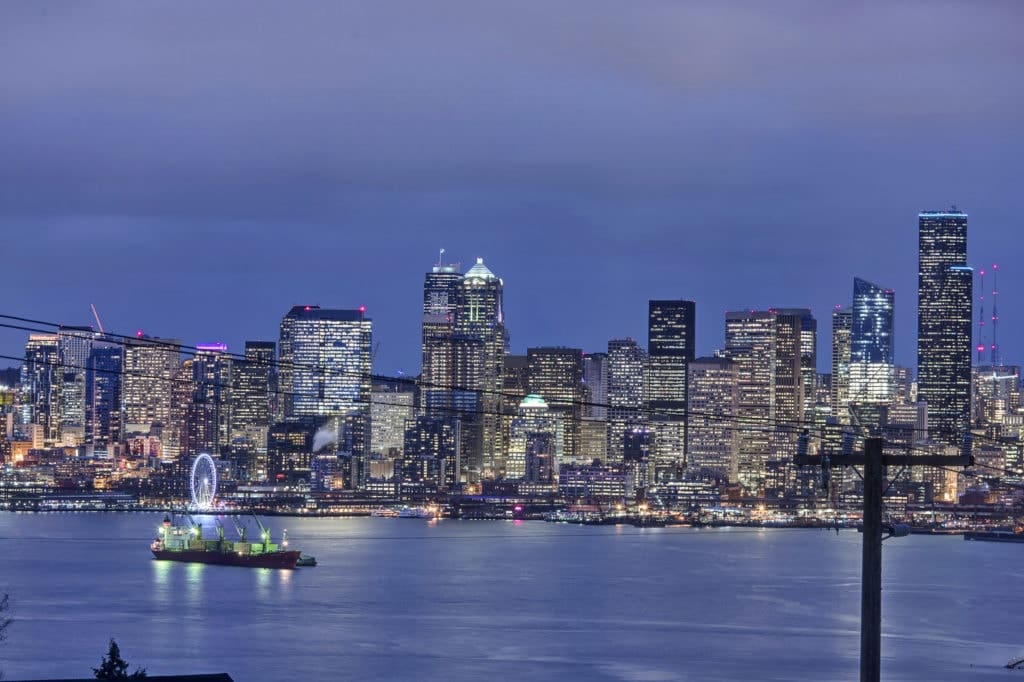 Team Diva is one of the top-rated real estate teams on Yelp and Google because of how effective our home listing marketing is in Seattle. We have been recognized by Inman News as Innovators twice now, specifically because we are willing to take risks while others play it safe. Marketing unique Seattle homes is a deep passion of ours. We knew we had a spectacular house. But we did not have the comps to prove that our house was worth what we knew we could get for the home.
In fact, the appraiser asked for our comps. Our response "It sold for multiple offers and here is the spreadsheet." In otherwords we didn't have any comps. We just had our Diva magic. 
Here is how we tackled the marketing for this Luxury West Seattle Home.
It's Own Listing Page on the Team Diva Website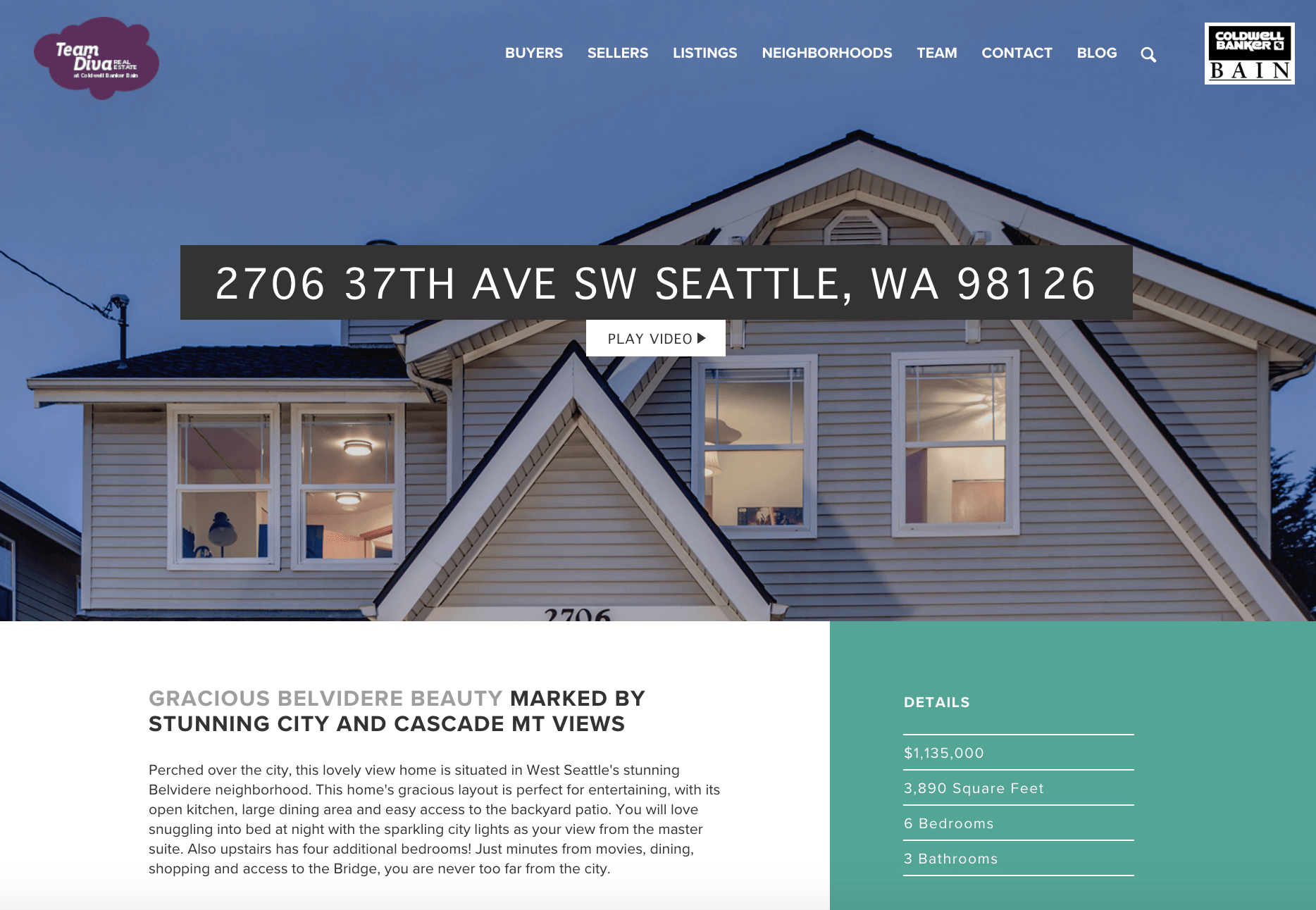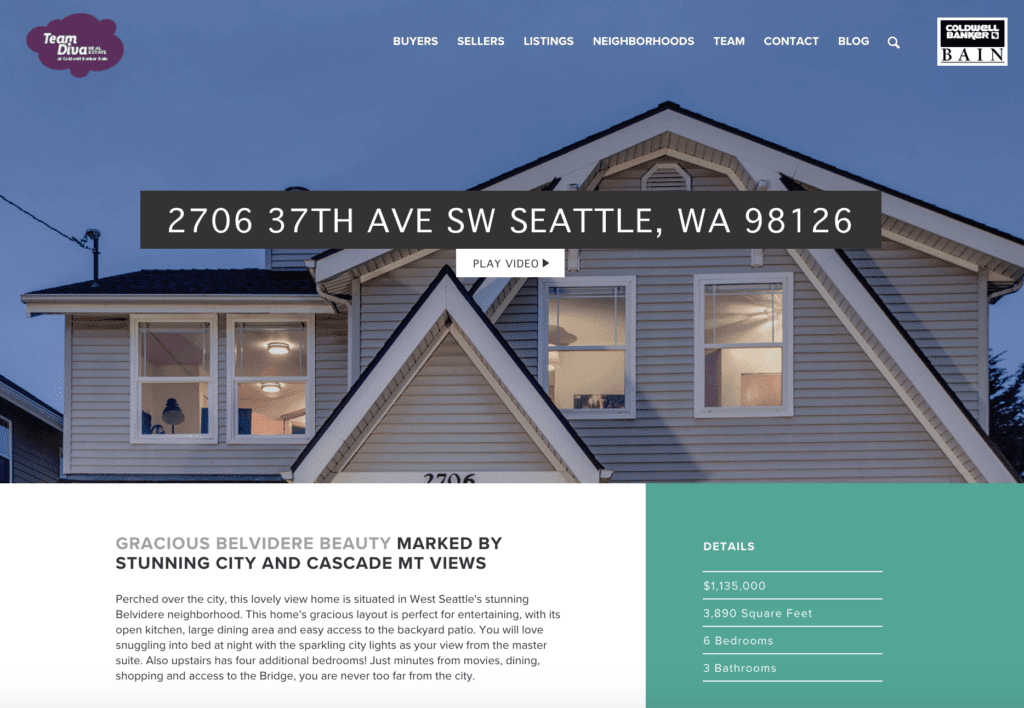 Team Diva has invested a lot of capital into constantly finding new ways to showcase our listings to the greatest number of buyers for each and every home. This home we needed to capture the views. We also needed to overcome a big grey house with a grey Seattle skyline. No easy task. Bring on the evening photos. All of this was captured on our website. 
The West Seattle Luxury Home Had Its Own Blog Post 
The other amazing part about this home was the location. It was a quick hop to the Ferry to downtown. The school district was amazing. And you could walk to California for shops, coffee, bars, and some of our favorite grocery stores in the city. Check out the blog.
The blog gave us another opportunity to showcase this brilliant home. Most real estate agents do not really understand online marketing. Team Diva is obsessed with answering the question – "how do we make sure our client's home is seen above everyone else?" Online marketing is key part of that strategy. 
Targeted Email Marketing to Savvy Seattle' Real Estate Agents in West Seattle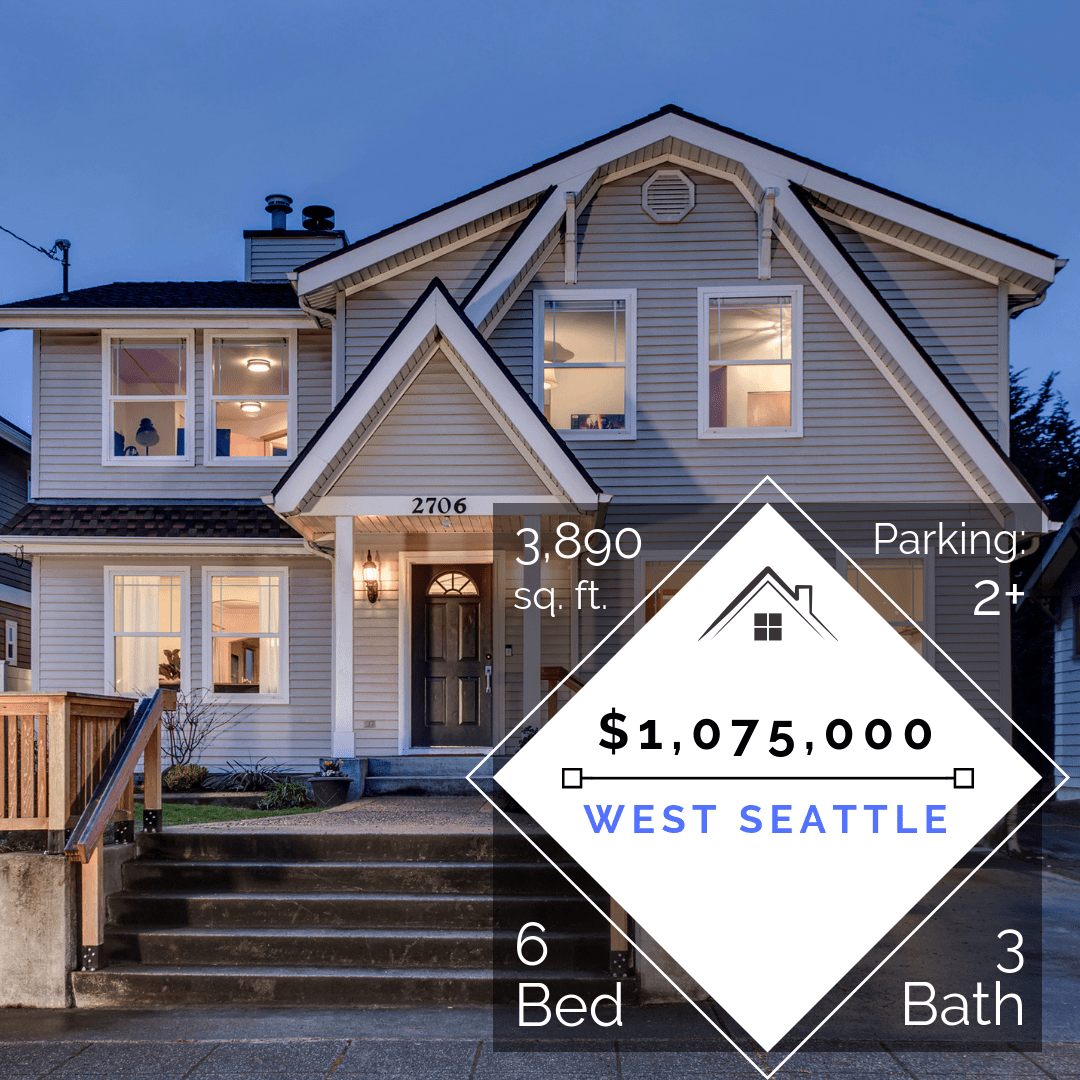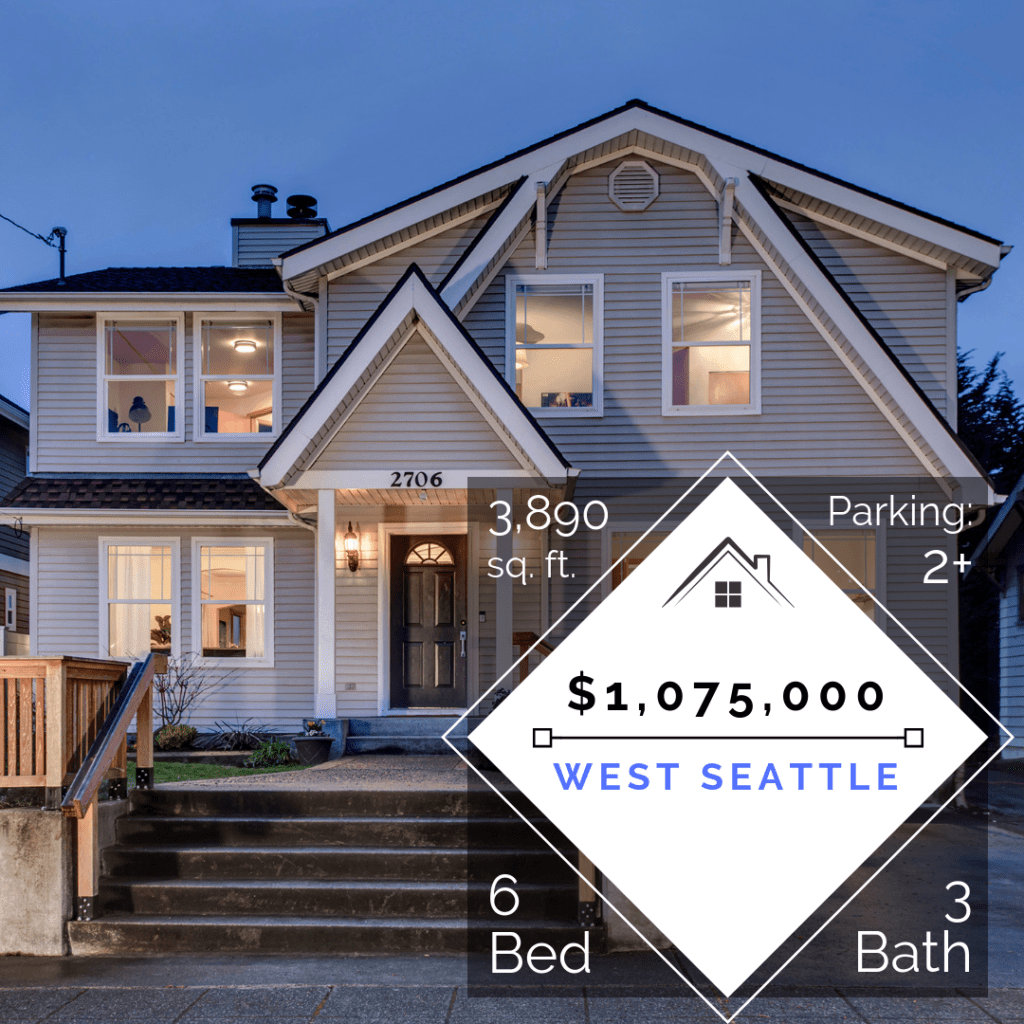 Our first order of business was identifying agents working in the area and making sure we created content that would attract their buyers to our Luxury home in West Seattle. Over the years Team Diva has cultivated lots of contacts with savvy Seattle real estate agents. Email marketing to our Diva Sphere AND power real estate brokers in West Seattle, North Admiral, and beyond. We knew the buyer of this home was going to be a move-up buyer in the neighborhood or someone relocating to Seattle. 
The result of the email marketing is that we had numerous brokers' showings the home on day one and offers in the door before we could even schedule an Open House. They knew it was a Team Diva listing. And they knew it would be a unique one of a kind home for their clients. 
Team Diva's Video Work on this West Seattle Luxury Home Allowed Us to Show Off the City Views and the Awesome Neighborhood
We knew it was really important to capture how close this home was to Alaska Junction and California Junction businesses in West Seattle. We also wanted to make sure we showed off the great city views and fabulous living spaces in the home. And we had to shoot this video between snowstorms.
The Results of the Diva Difference Meant Multiple Offers During A Snowpocalypse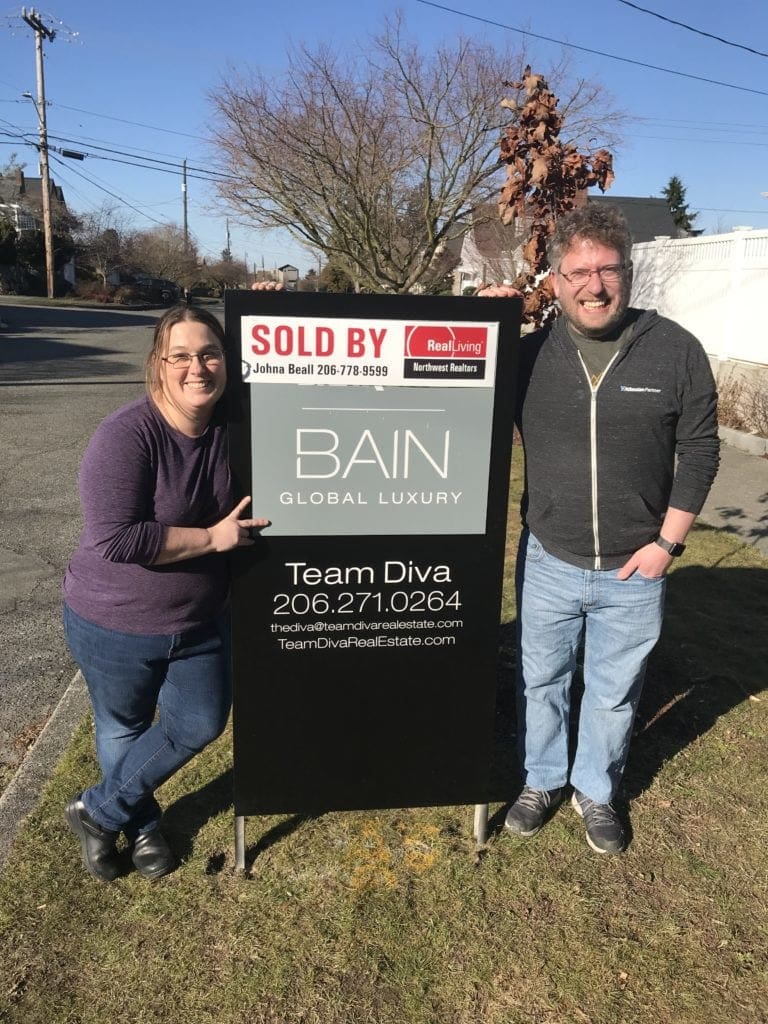 To be honest, we never even had an Open House. We tried. But in the first three days of the home being on the market, we immediately got multiple offers. Our clients were out of town cause we made them move out of their house. We were on winter break with the kiddo. And boom this was a hot house in the middle of a cold winter snow storm.
This West Seattle Luxury sold for $1,135,00  That's $60,000 over list price!
For personal reasons, our sellers decided to look at offers before the weekend and by Friday we had a signed offer. Needless to say our sellers were overjoyed to have their home sold so easily and for more than they could have dreamed. Now they could focus on the big move to their new home with one major "to do" off their plate.
---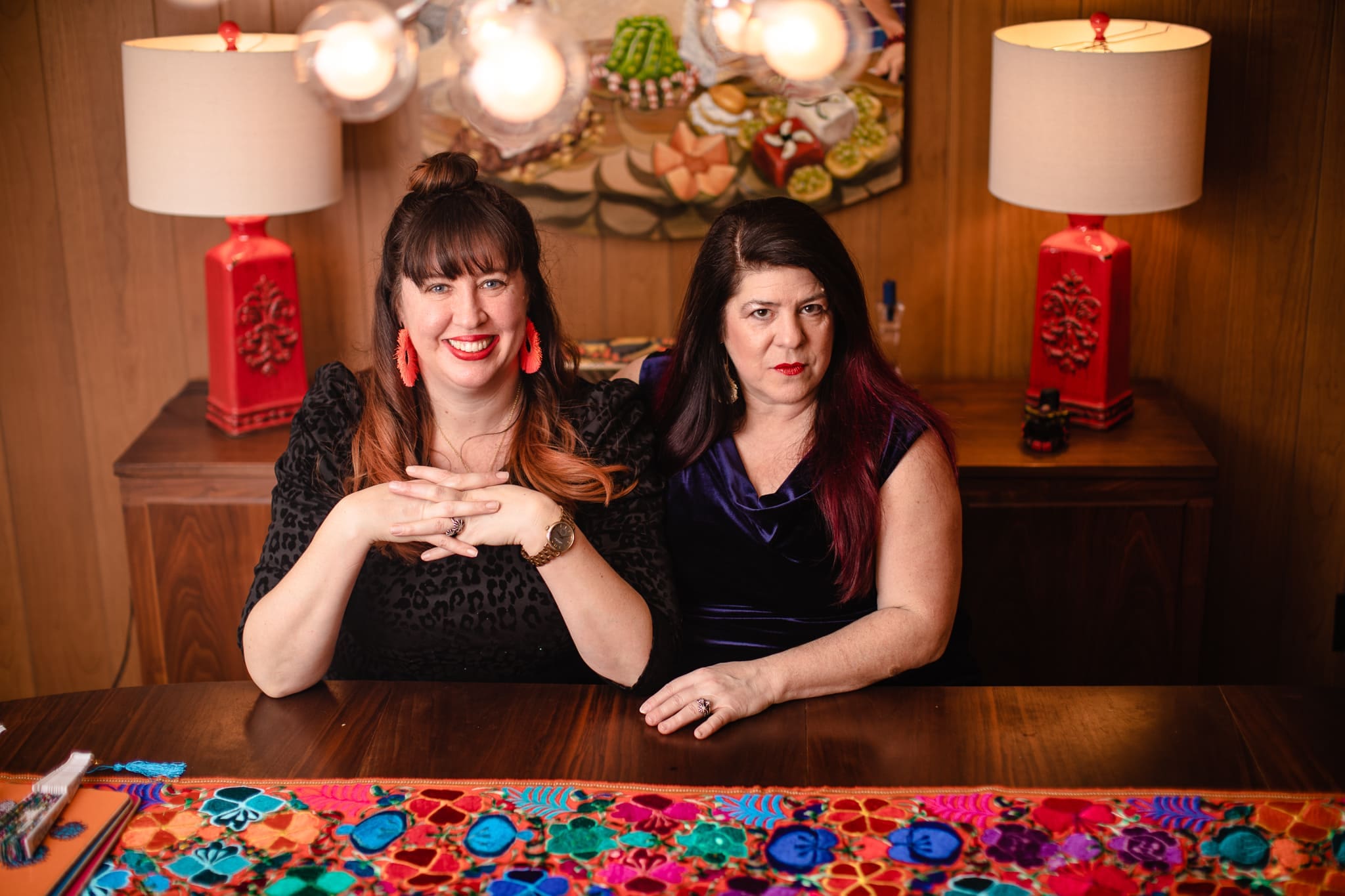 The Divas have a deep passion for Seattle's unique homes. We understand what it takes to capture the magic of a home that does not exactly match other homes in your neighborhood. Your renovations and efforts to creating a unique space needs to be rewarded with a listing team that will pull out all of the stops to making the magic happen for you.
Contact the Divas by calling or texting 206-271-0264 or email at thediva@teamdivarealestate.com.
---
Thank you for enjoying this Alki mid-century modern home as much as we have. Our clients' attention to renovating the home, creating a stunning garden, coupled with a low inventory summer, and the Diva's magical marketing prowess proved to be the winning combination. The Diva Difference for this home ensured the home sold for almost $75,000 over asking. And our skills as contract technicians ensured the home actually closed on time (another story for another day).