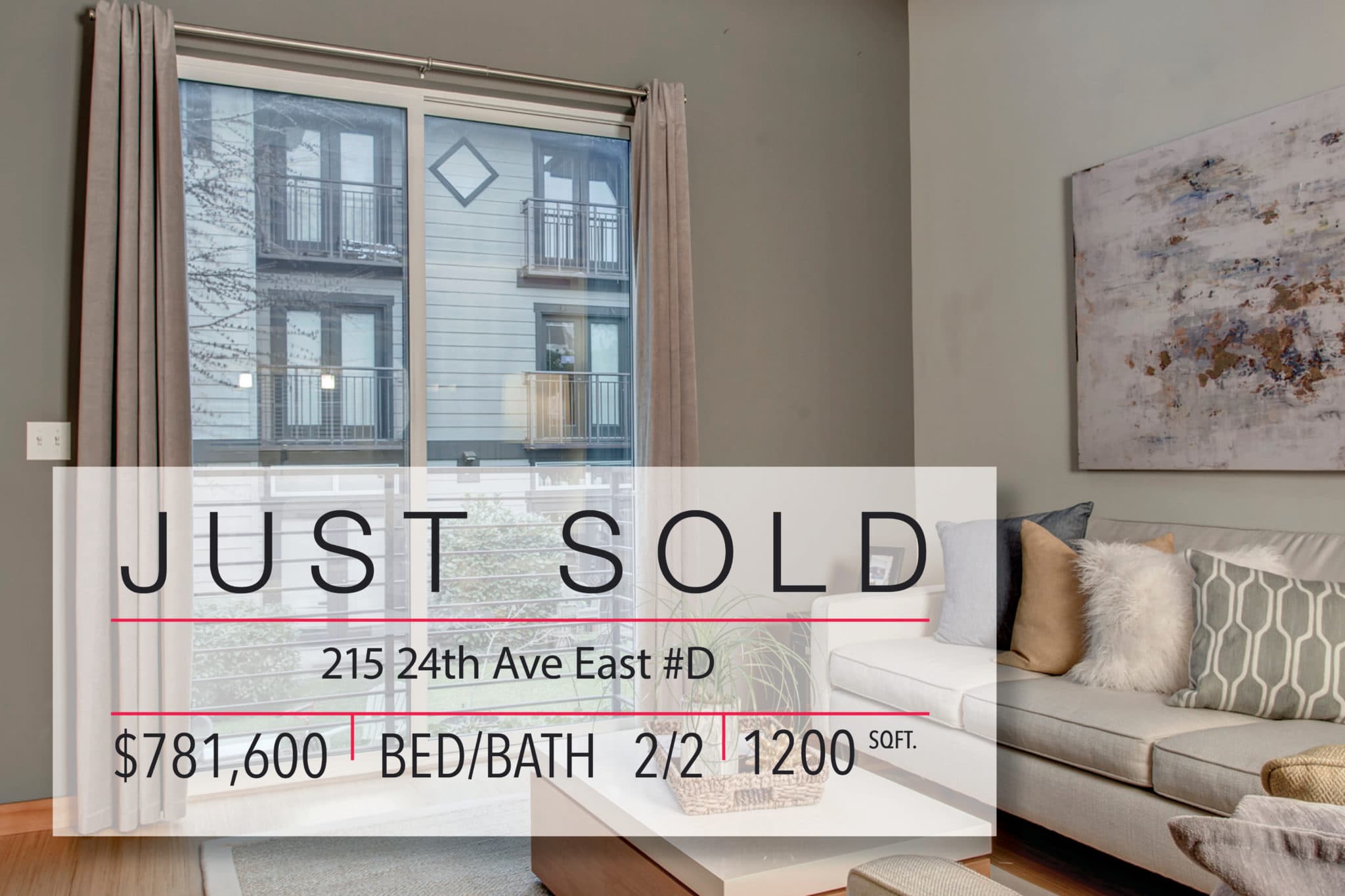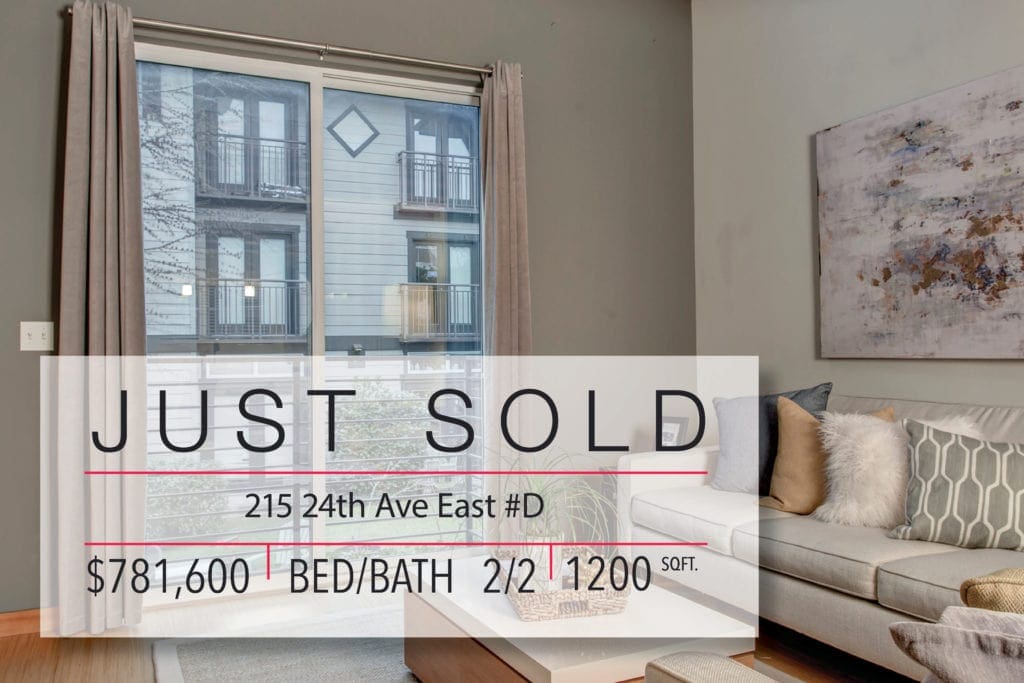 "Just Listed and Just Sold our Madison Valley Townhouse." Our Madison Valley Townhouse shows how it is all about the #DivaDifference to kill it in this market. We sold this home for $116,600 over asking!
How did you do this, Team Diva? By advising our clients to fix what's broken, make it beautiful, and market the heck out of the home. Without a doubt, our team's strategy made listing a townhouse on a cold Seattle winter day hot hot hot results for our Diva Dwellers. 
Kiley and Shiv were neighbors of Remington. They came to us in January to sell their rental home. This townhouse was their first home, but they had been renting it for the past two years after buying up closer into Capitol Hill. Our Diva Dwellers were under a tight timeline and couldn't wait for the spring market.
Team Diva got into action and was able to get the tenant moved, the house fixed up, staged, and on the market in less than a month.
Most of the time we would not advise against listing a home in the middle of winter. All of the comparable properties are from the slower November/December market. But we trusted our instincts and knew that the lack of inventory was going to play into clients' success. However, we also knew we needed to follow our #DivaDifference process to entice those early spring/winter buyers into going all out for our Diva Dwelling.
Let's talk about the work we completed on this home!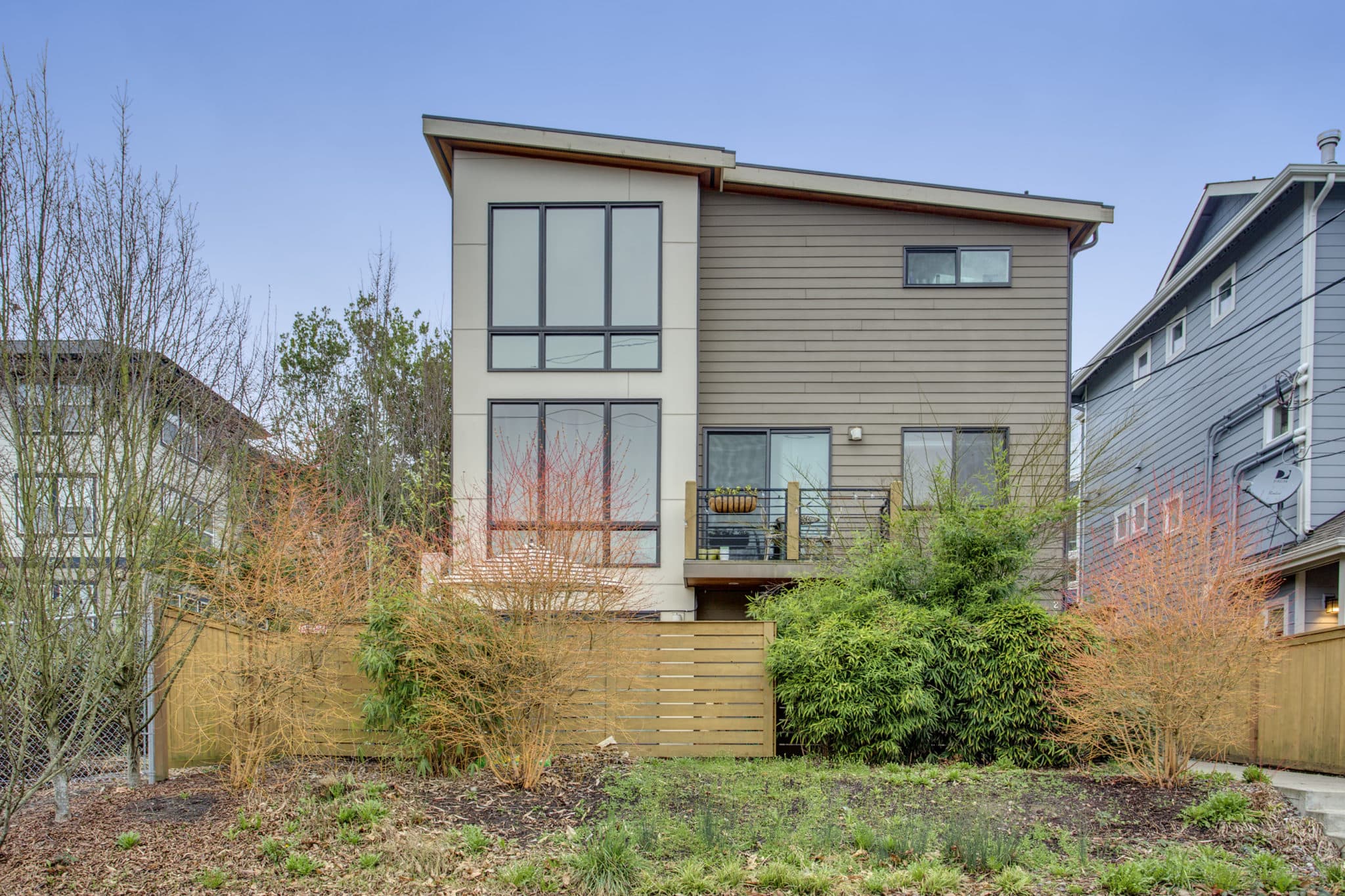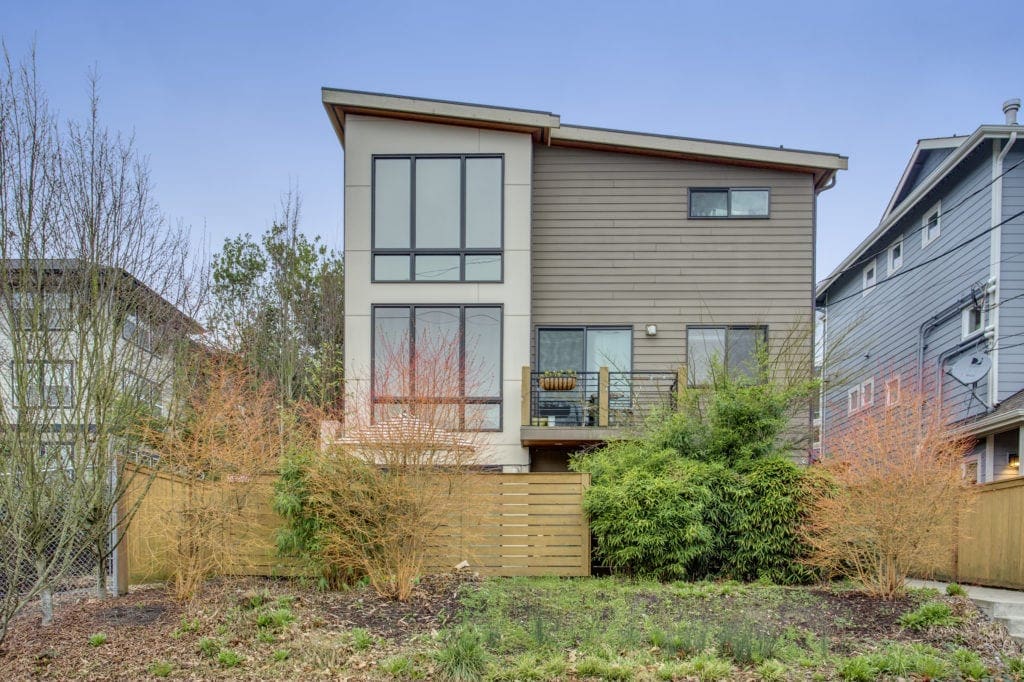 Outside of a good scrub and some handyman fixes this home was ready for staging and its big market debut. Our clients took our suggestions on what to clean, fix and repair and the outcome displayed a home that shows what it truly means to be divarific!!!
Pricing Was Key to Our Clients' Success

In this strong Seattle market, pricing a property is key to establishing a successful listing. With appreciation soaring in Seattle, buyers can be wary of a property priced towards the top of what the home is worth. After all, the perception is that every home in Seattle will easily go $100k over asking by both buyers and sellers. Hence if you price your house at the top of the market analysis buyers get scared. But if you price it lower suddenly you get all kinds of crazy interest.
A great example is a similar townhome that was listed the same week as our Diva Dwelling. This property was priced towards the top of its market value at $725,000  and they received one offer at asking on offer review day.
Versus our strategy. We saw that everyone in the neighborhood priced their house in the high $600,000s. We called the agents who had pending sales to get a feel for the number of buyers in the market. And from there we knew where we needed to start the pricing of our Madison Valley Townhouse. 
In this market, it becomes a "mind game" for the buyers and their agents, which influences how they view each listing. Our goal is to make sure that our Diva Dwellers are on the winning side of that process. 
Staging Is Everything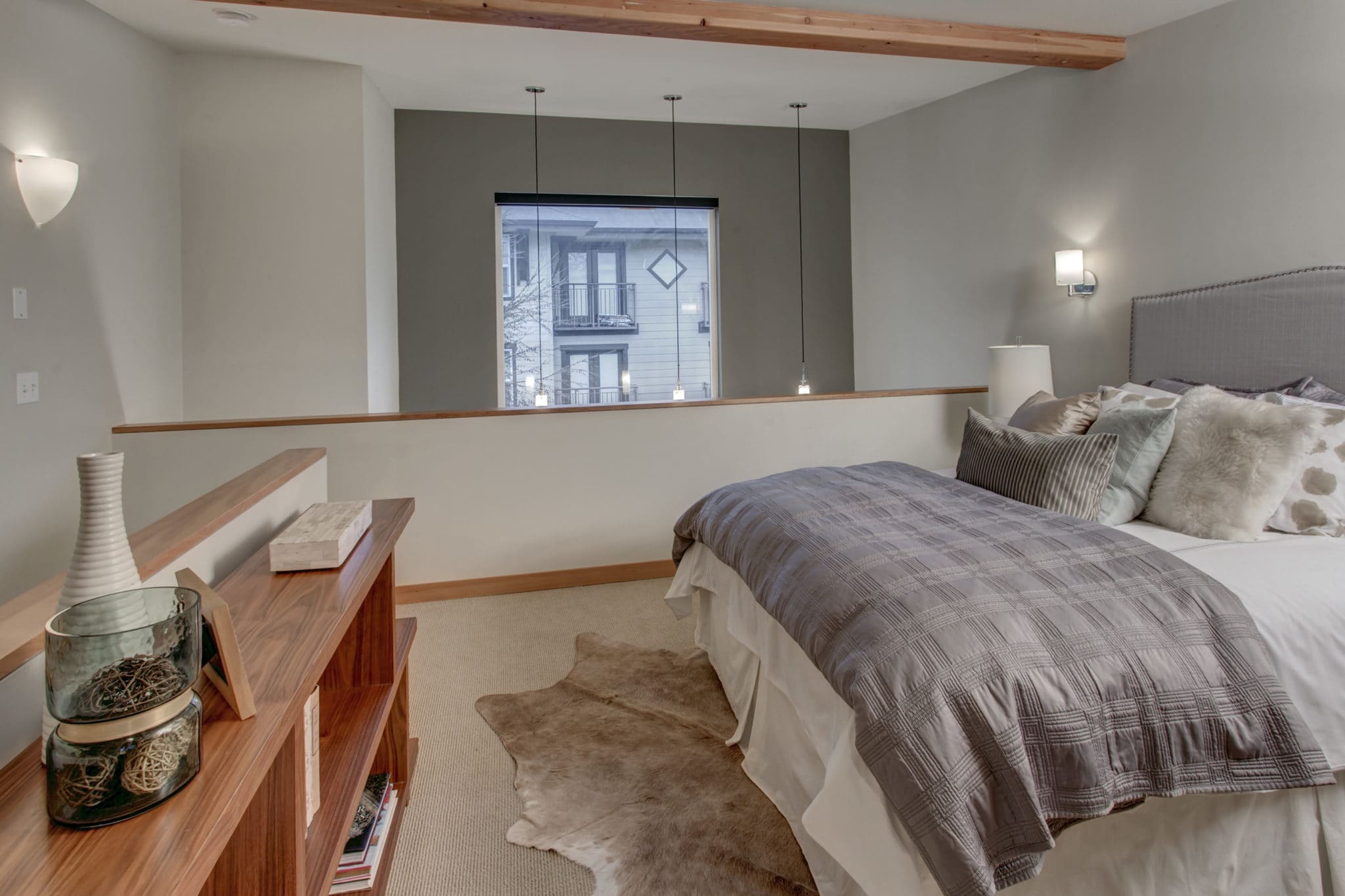 Staging every listing is another huge factor in what makes the #DivaDifference stand out for our clients. Kiley and Shiv took our suggestion to professionally staged the home. Staging enhances all aspects of the listing while the home is on the market. From photos and video to open houses and agent walkthroughs, staging helps potential buyers visualize themselves in the home. And let's be honest Team Diva has the best stagers in the business who get us and our properties.
Let's Chat Marketing
It's Own Listing Page on the Team Diva Website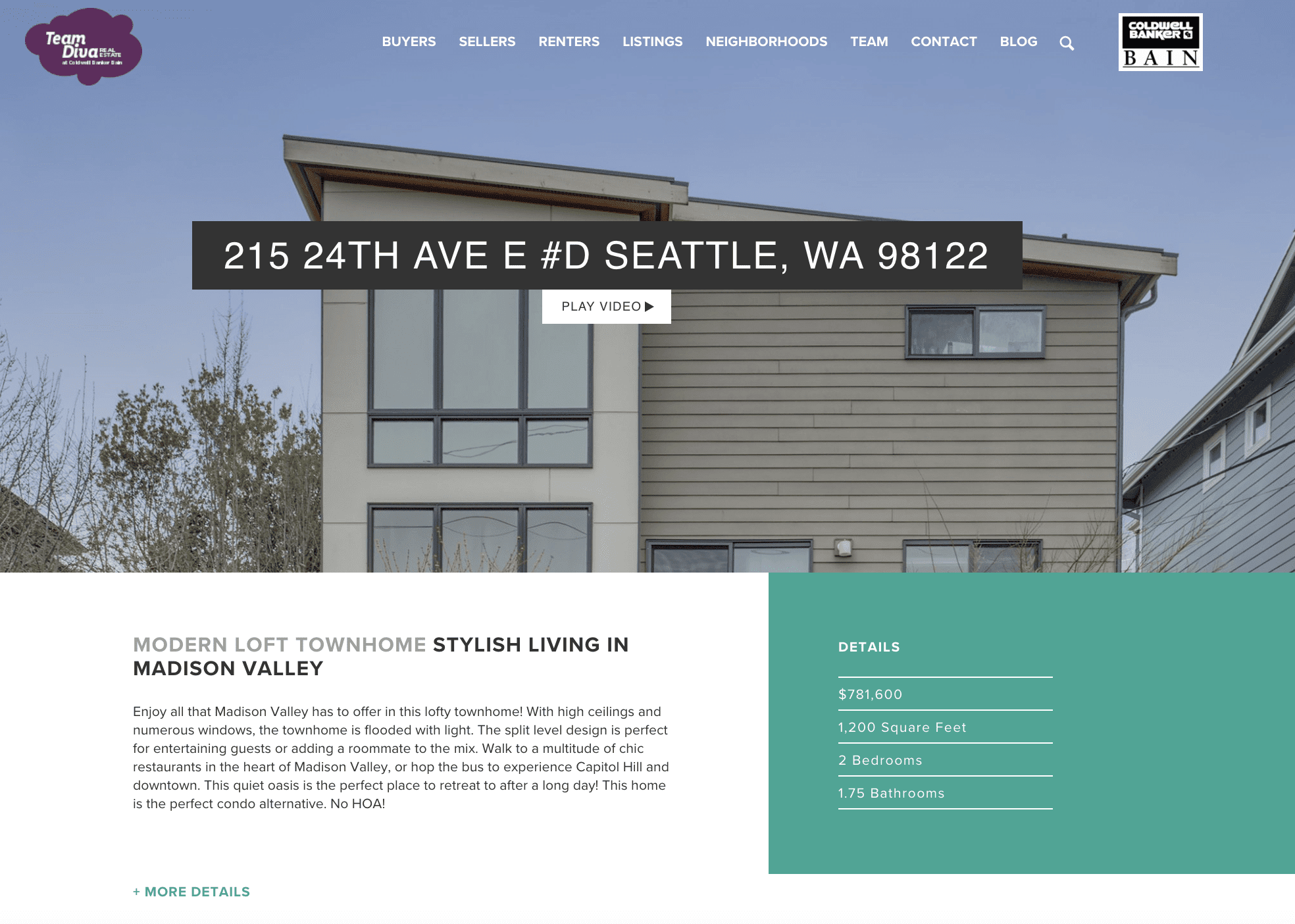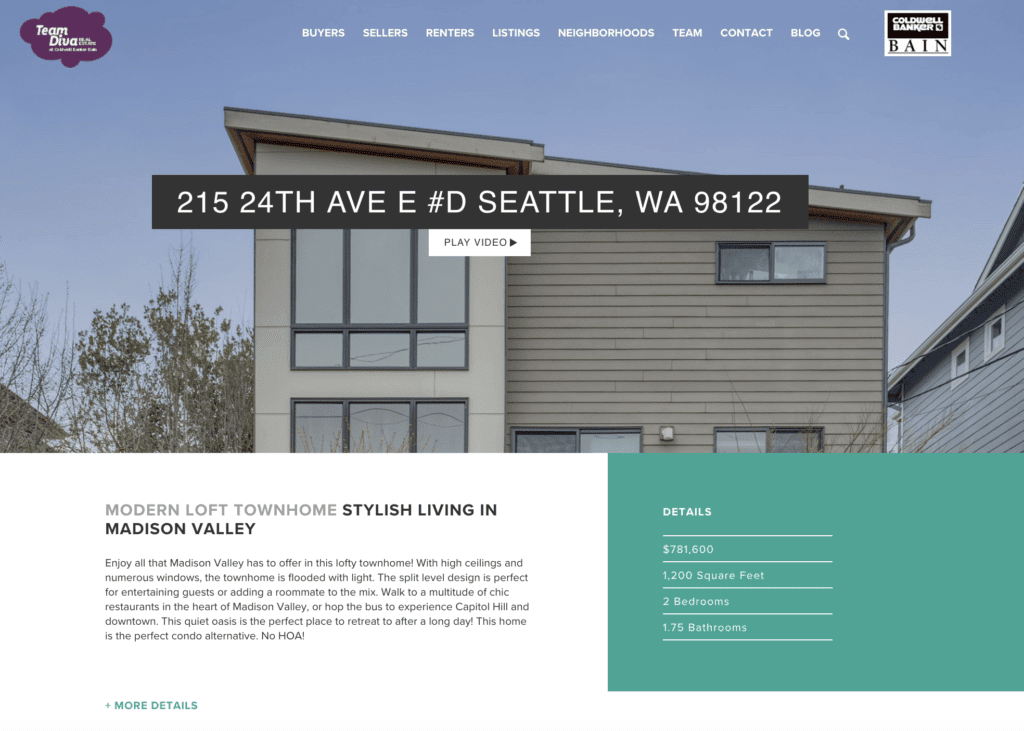 It's own Blog Post on the Team Diva Blog
Targeted Email Marketing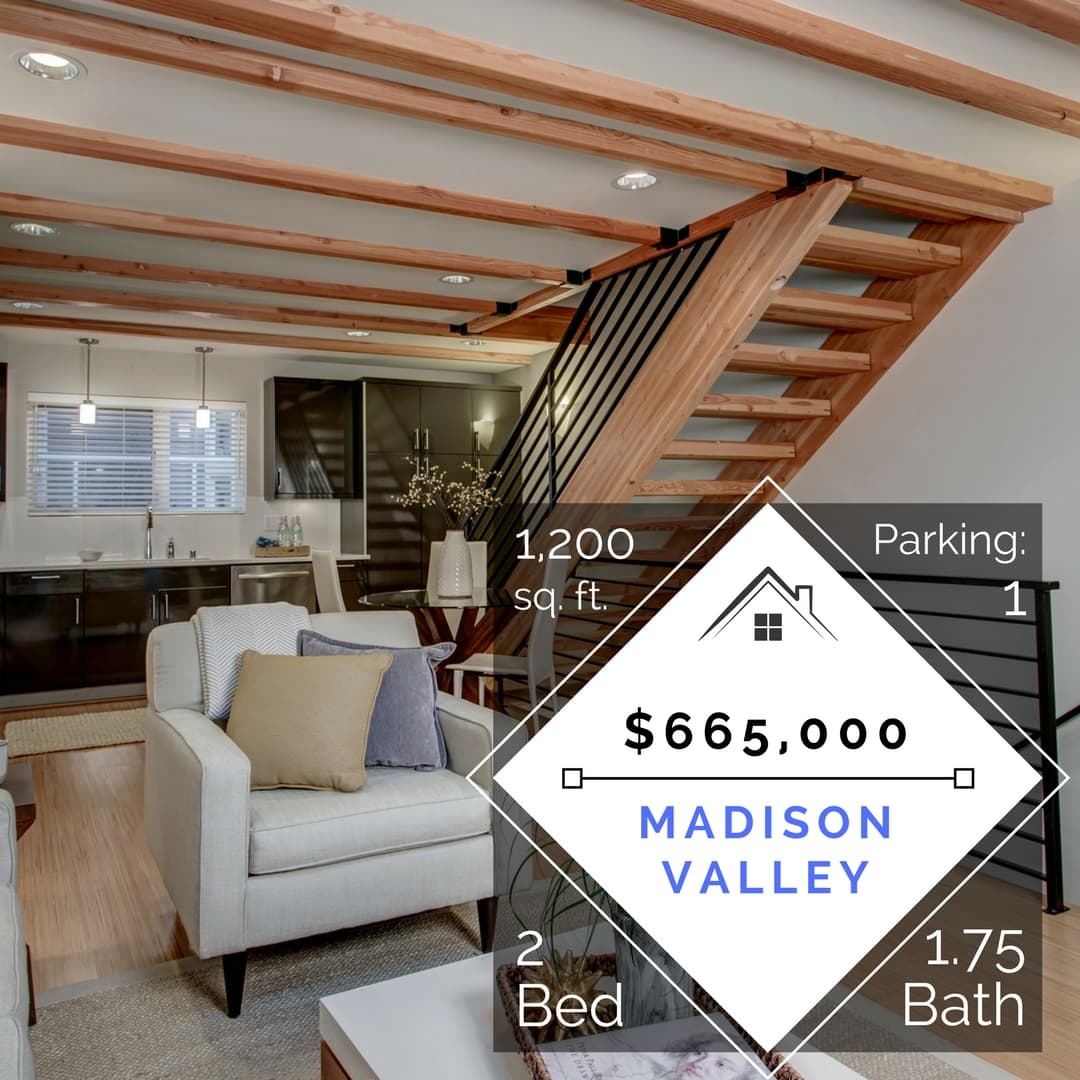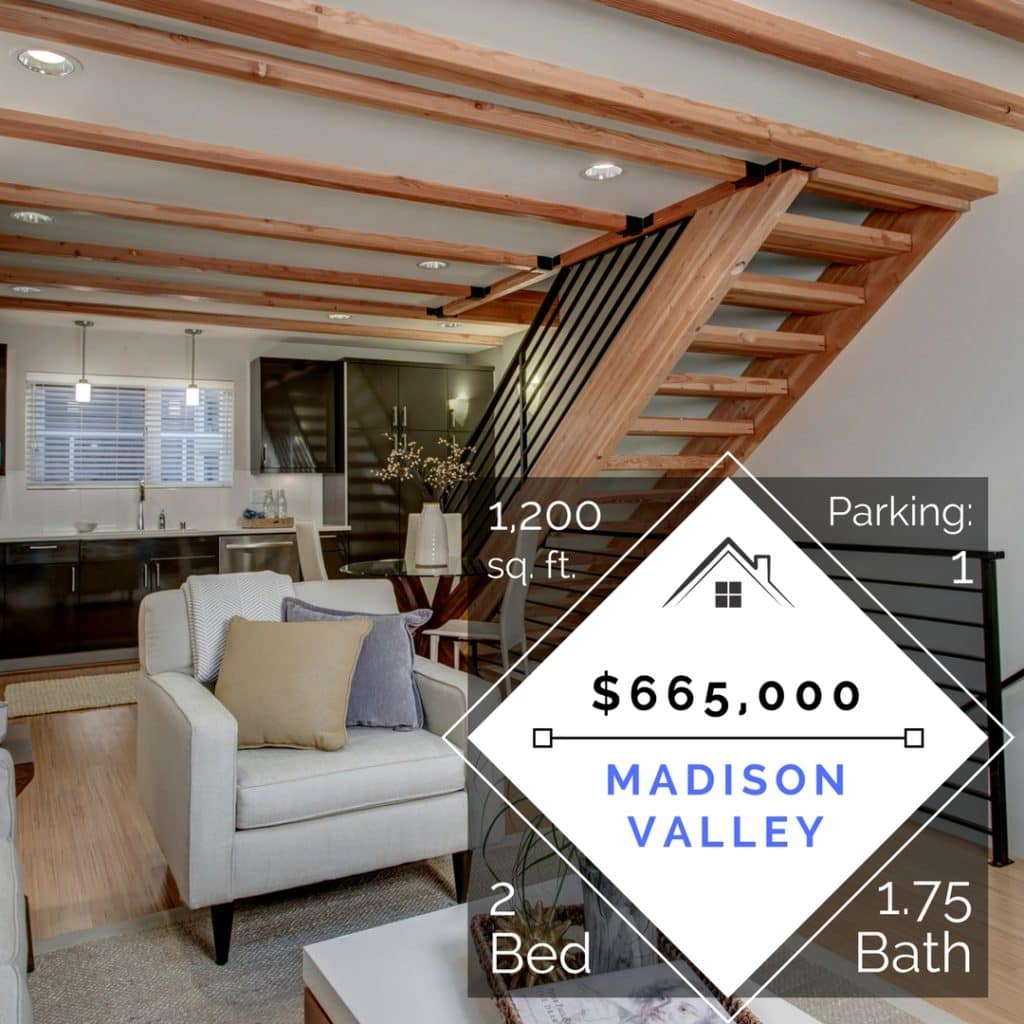 It's own email marketing to our Diva Sphere AND power real estate brokers on Capitol Hill. 
Who can forget the video?
Did you see Peppercorn the pooch make her debut? Yep Diva Dudes Roy and Remington have a lovely winter day with each other and Peppercorn in Madison Valley.
—The Results—
Open House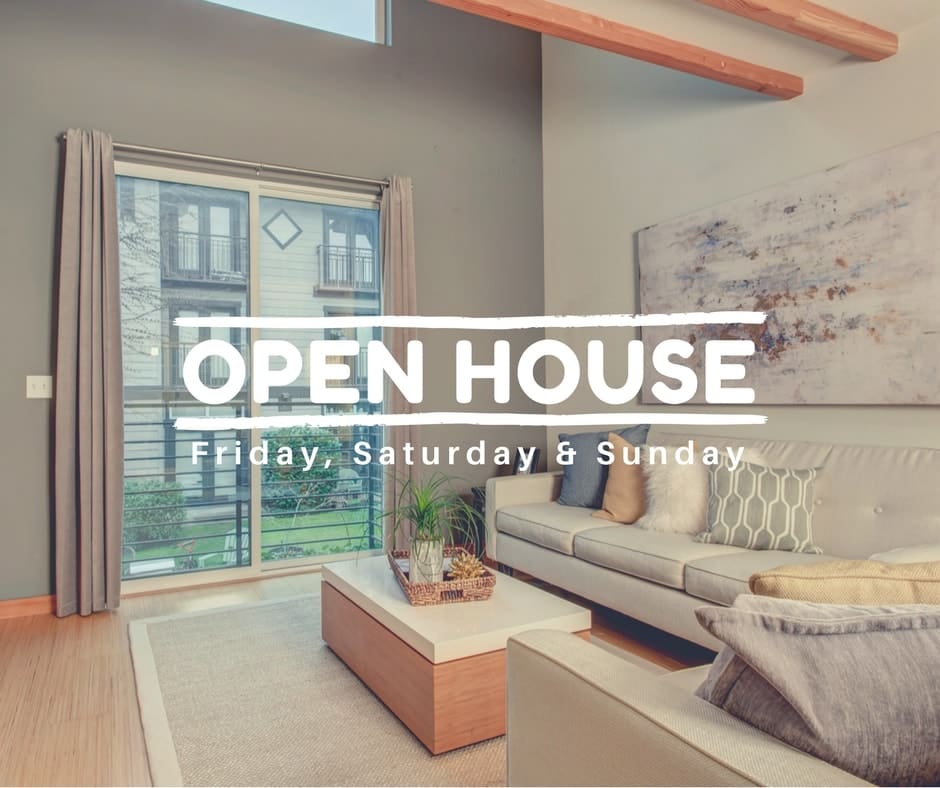 The open houses had over 50+ groups each on Saturday and on Sunday and the team was prepared to thoroughly speak to every aspect of the home.
We ended up getting an early offer on Monday, while the offer review date was scheduled for Wednesday. With such a great first offer, our clients wanted to give other agents the opportunity to write an offer that day, to see what kind of interest we could muster up. With only a 4 hour deadline for getting offers in, there ended up being 5 offers and ONE lucky winner! The lowest offer came in at $731,000 and the Highest would escalate to $825,000.
Final Price
The Townhome sold for $781,600 (17.5% over asking)
---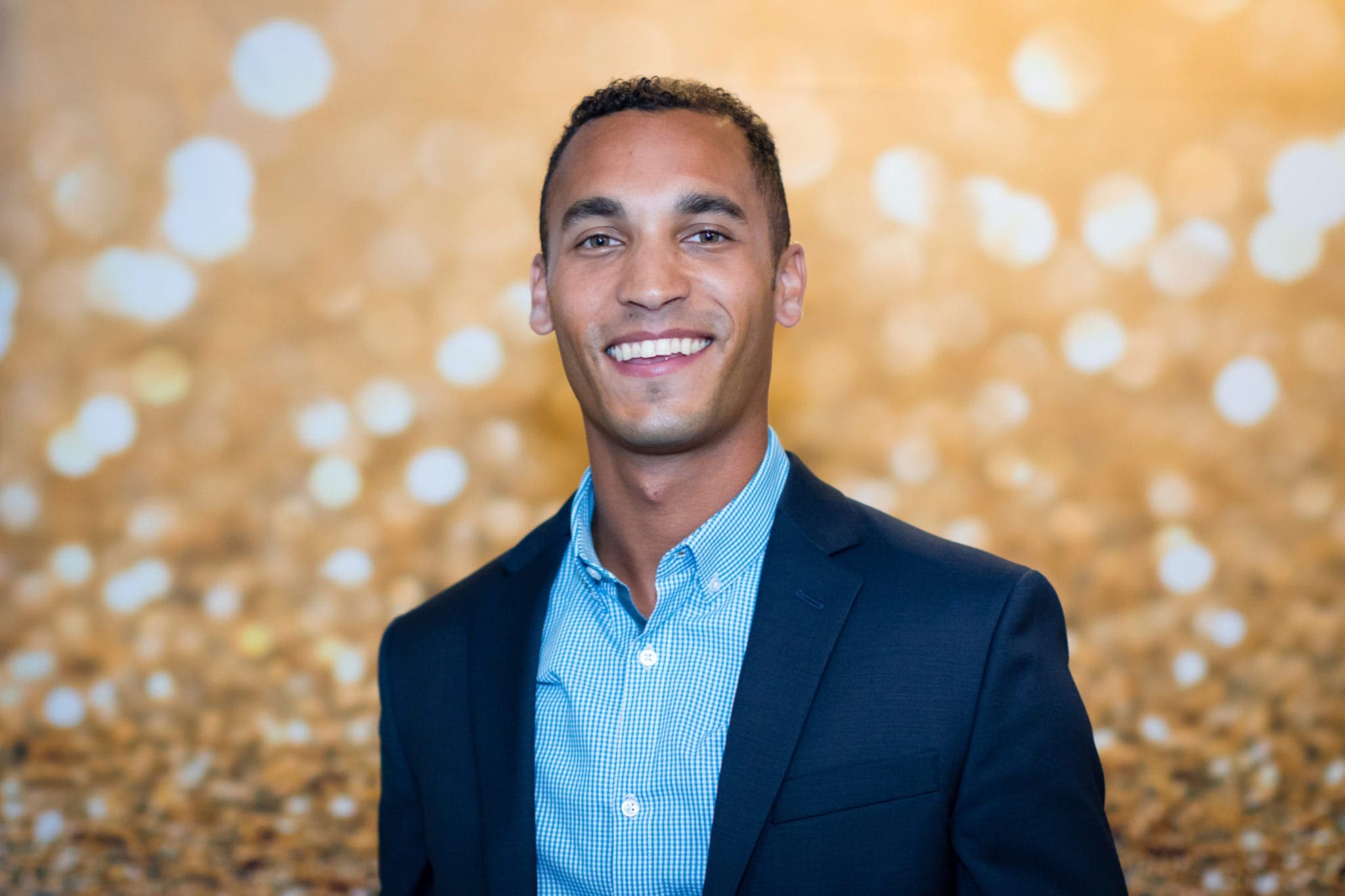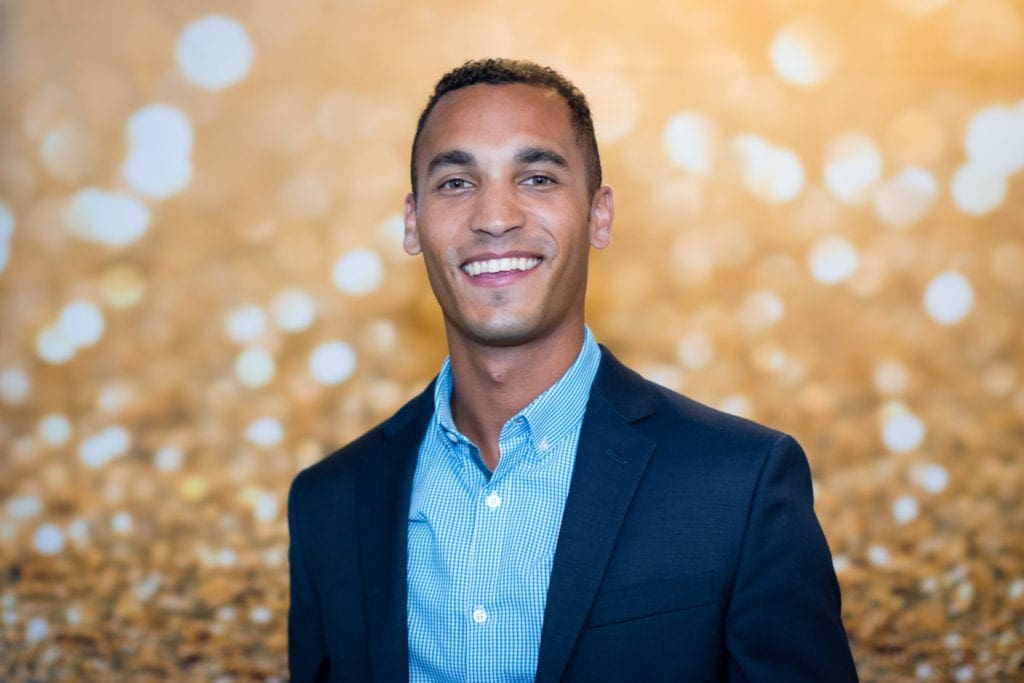 Contact Remington 206-915-8119 or email him at remington@teamdivarealestate.com