One of the most important questions to address before listing your home is "What type of renovations will help sell my home in Seattle for the top dollar without breaking the bank?" Of course, this varies from house to house, depending on the type of property, price point and location. The key is to make your home as move-in ready as possible… without overspending on fancy upgrades.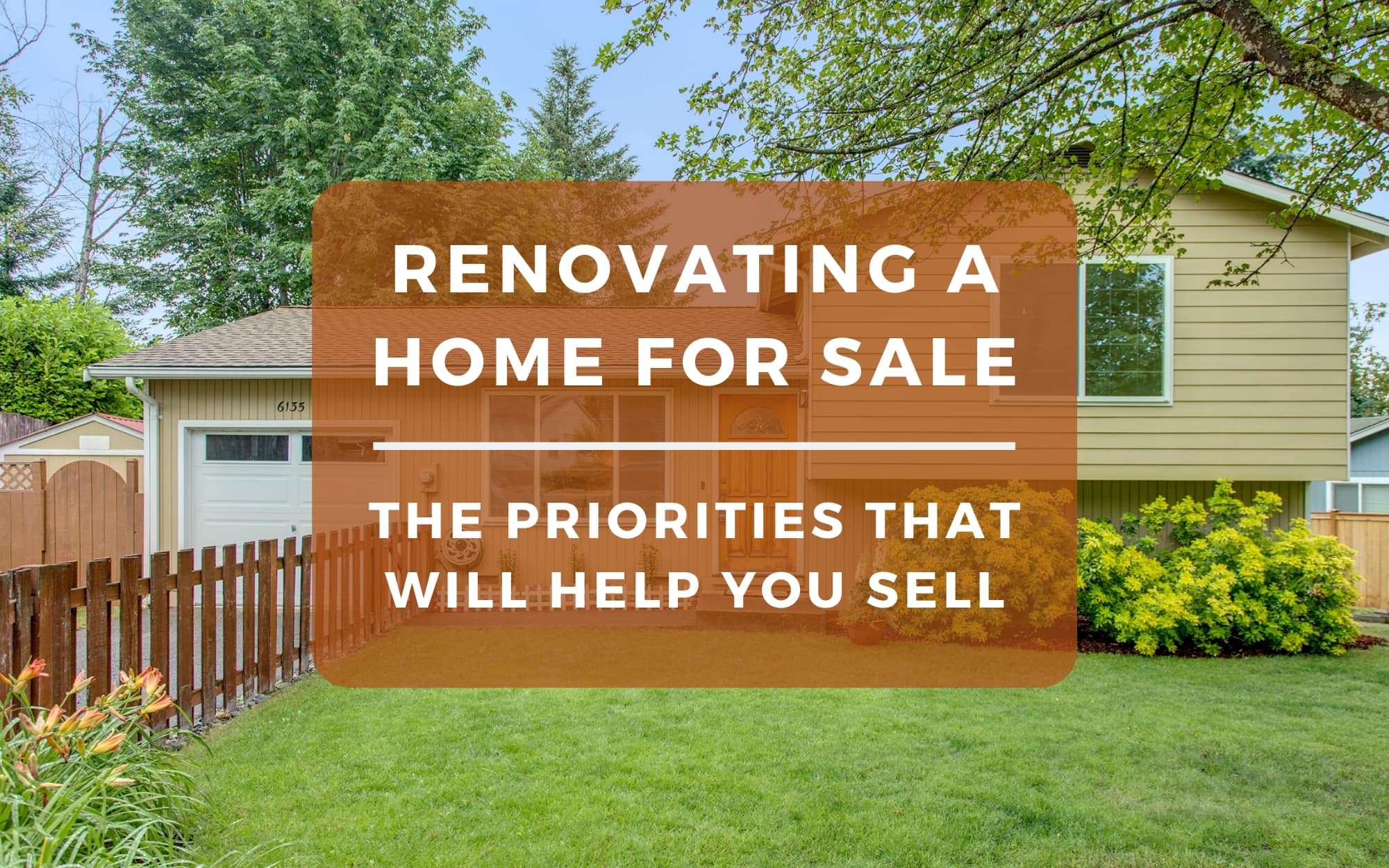 At this point, you're making the best type of upgrades for the new buyer, not for you. Team Diva works with buyers and sellers every day. We understand the nuances of what buyers want to see in a home and what renovation will help sell a home in Seattle for top dollar. Let's talk about the best way to approach getting your home ready for the market.
What Type of Renovations Will Help My Home Sell for the Most Amount of Money?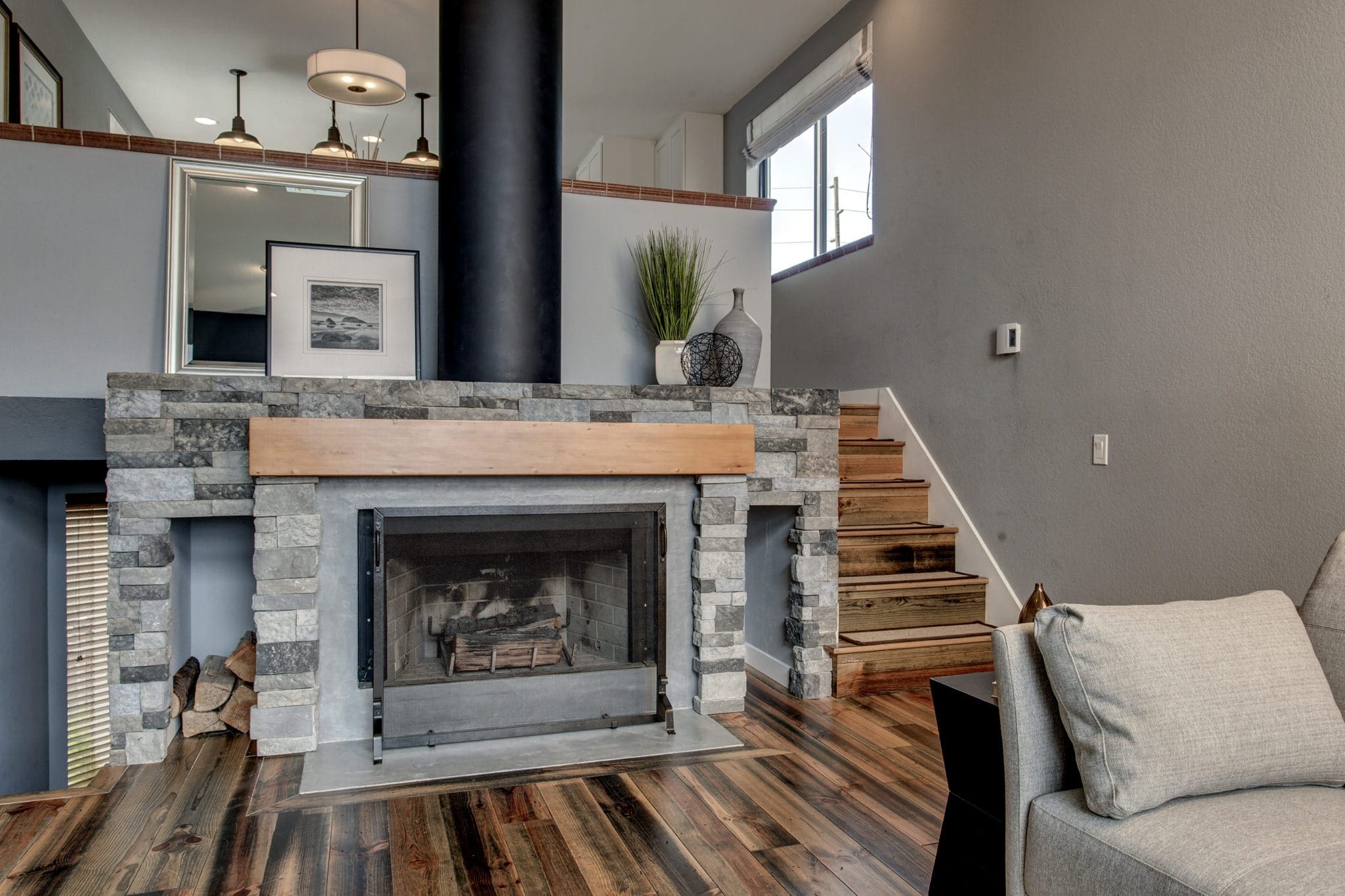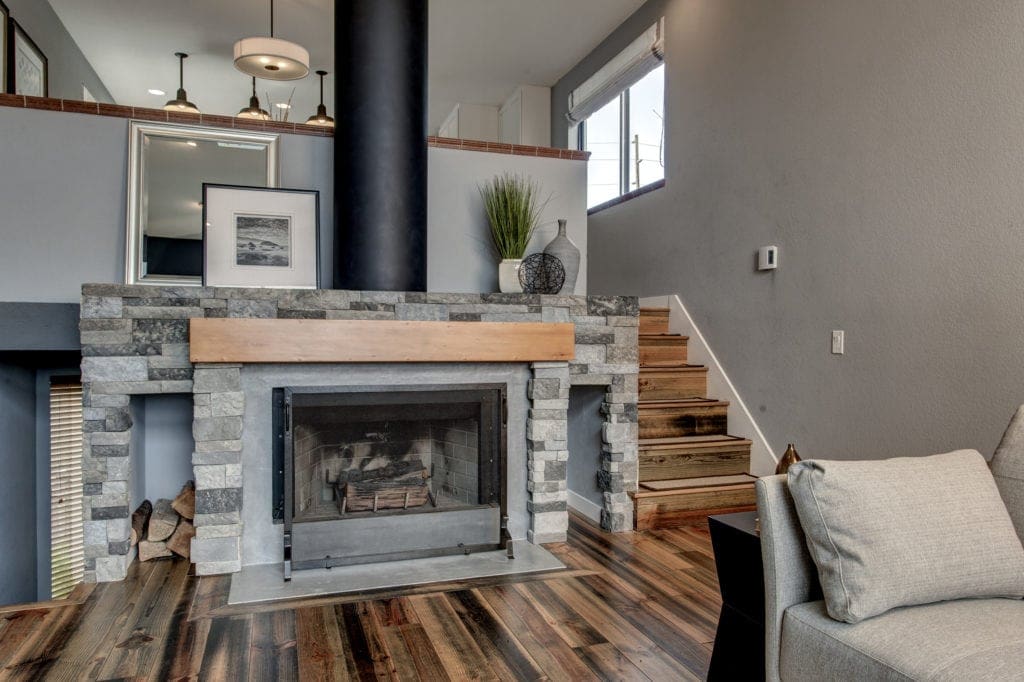 People always ask us what type of renovations will help sell my home the day we walk into our listing appointment. Although this is a great question that needs to be asked, sellers can save themselves a ton of stress by prepping ahead with these simple upgrades.
As soon as you know you might want to sell your home, grab your tablet or smartphone and do a walk-thru of your home with as objective an eye as possible. Some of your necessary renovations that will help sell your home need time to plan and execute. Start snapping photos and see if you notice new issues that you may have turned a blind eye to for years.
Did you notice that hole in the wall?
How long has that light switch cover been missing?
Does the grout around your shower look like it could take itself for a walk soon?
These little items are overlooked by you, but as soon as a buyer sees them, they think "neglect" and start knocking down the price of your home.
When renovating a home to sell in Seattle, always start with the basics – fix what's broken.
Now let's dive in on the specific details of what one needs to make your home Diva ready for the market. In this blog, we are going to go through the details including the Trifecta (Paint, Floors, and Curb), Kitchen Fluff, Light is Everything, and when a Major Renovation is needed.
The Home Renovation Trifecta: Paint, Flooring, Curb Appeal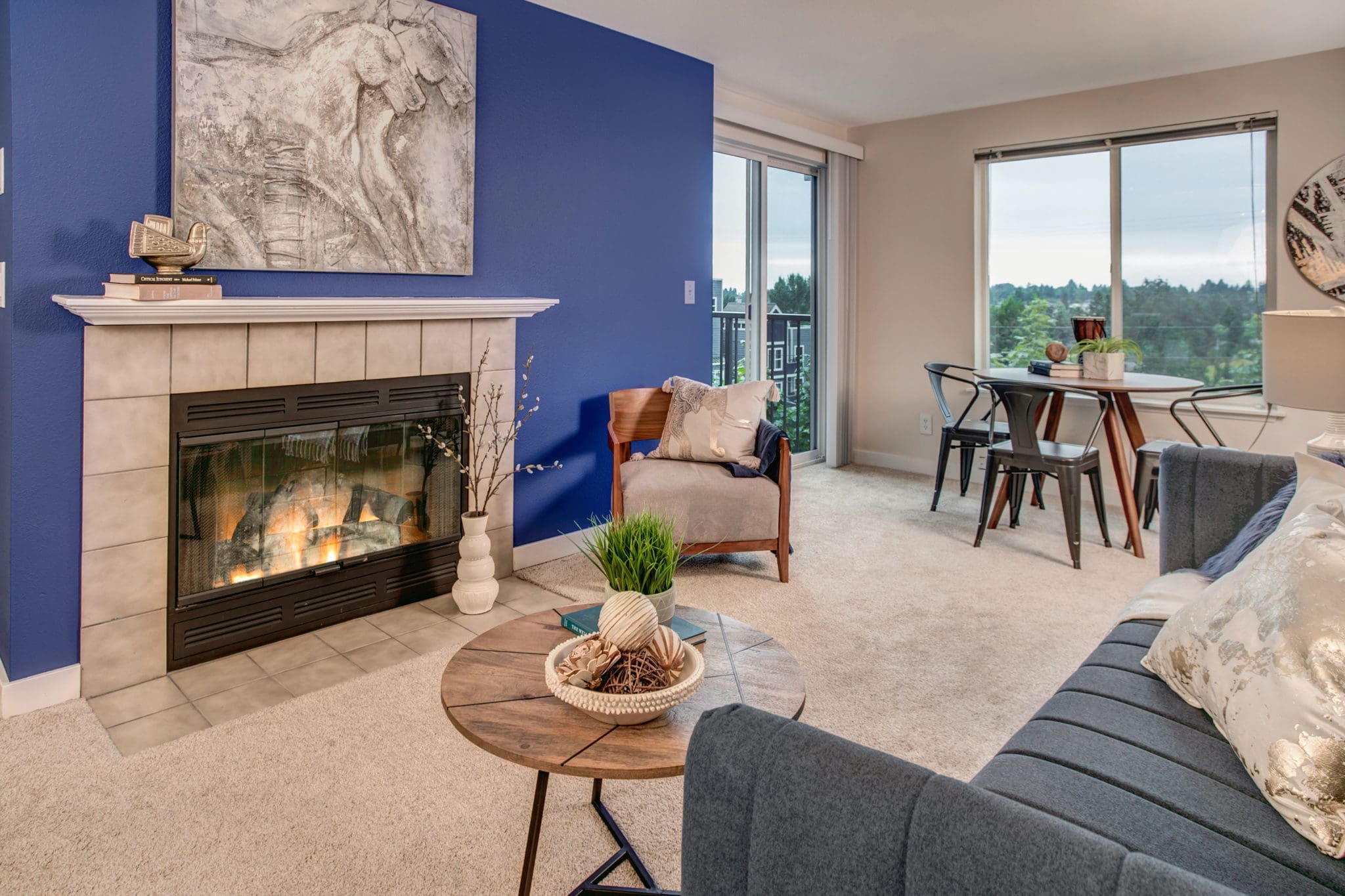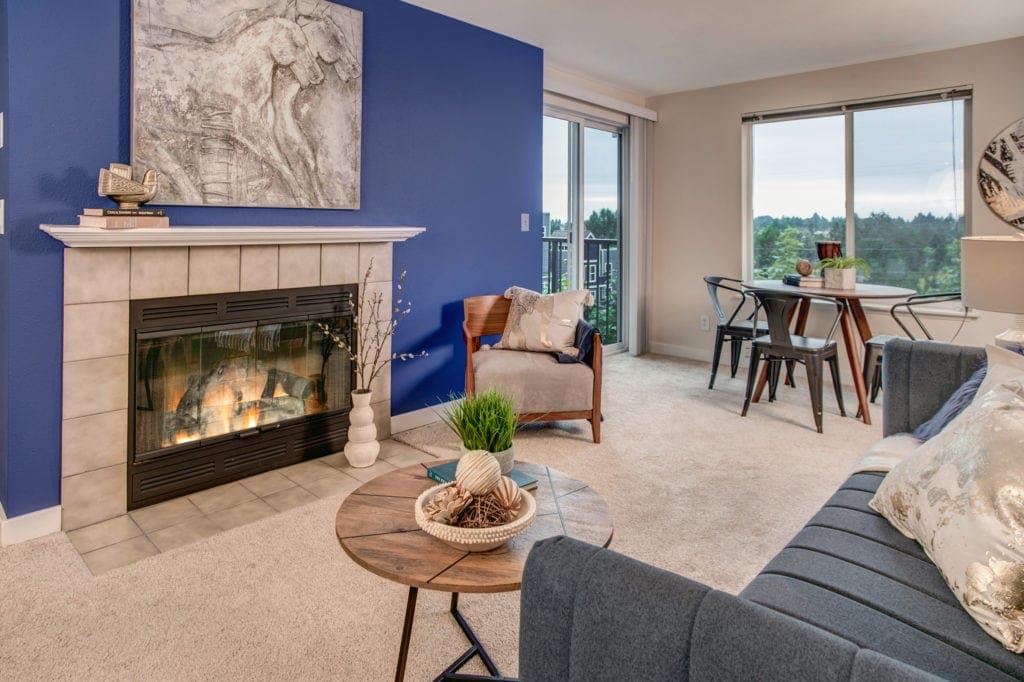 These top three renovations will help sell your home in Seattle for top dollar every time. We call them the Prepping Trifecta: Paint, Flooring and Curb Appeal.
Painting
Renovating a home for sale always includes painting. If the paint in your home is over five years old, then it's time to repaint, most likely inside and out. Our Seattle weather can pummel a home, so thinking three steps ahead means planning to paint before the winter wet shows up. Inside, we love creativity, but having a home where every room is a different color can be a challenge to the market. Pick certain accent colors to keep, but in general, the more neutral the walls, the easier it will be to stage and photograph.
Flooring
This can be tricky since flooring can be expensive and take time to replace or refinish. If the carpeting is over 2-3 years old we suggest replacing it, unless it is truly pristine. If you have no pets or kids, NEVER wear shoes in the house, and only drink water or white wine, then you might get a pass. Other than that – replace! If the carpet is newer, have it professionally cleaned.
Wood flooring and vinyl are harder. If your wood floors are trashed, we suggest refinishing before listing, especially on higher-end homes, or if the wood floors are a selling point. Next, the best type of upgrade for a slightly dated bathroom could be new modern vinyl flooring.
Curb Appeal
We have already mentioned exterior paint but this doesn't just apply to the siding. Think about your entryway. This is the first point of contact for the home. If the door looks dingy, paint it. If the lighting is tired and old, replace it. Then there is landscaping. We always suggest sprucing up the entire yard, but if money is a concern, focus on the front yard first. Clean up beds, add plantings, get rid of dead bushes and plant some colorful flowers.
Pro-Tip: You may think curb appeal only applies to single-family homes or townhouses, but your condo building should have curb appeal as well. If you can work with your Homeowners Association to spruce up the exterior in any way, that will help improve value for you and everyone else in the complex.
What Type of Kitchen Renovations Will Help Sell My Home?
Let's tell it like it is. Almost EVERY buyer uses the kitchen as the focal point of their judgment when they are house shopping. Now, that does not mean your kitchen needs to be perfect or even completely upgraded. But it does mean it needs to be as clean, workable and photo-ready as possible. We know that gutting and remodeling an entire kitchen is not on most folks "renovating for a sale" spreadsheet. So, what are the best type of upgrades for a kitchen to sell your home for top dollars? Here is a shortlist of tips and tricks to get the best bang for your buck without breaking the bank.
Cabinet Refresh
Not everyone has the time, energy or cash on hand to upgrade their kitchen cabinets for a sale. As with this West Seattle Luxury Home above, we made the simple suggestion of new paint on these high-quality but dated-looking wood cabinets and—it made all the difference. Beyond just giving the kitchen a more modern look, it brightened up the entire vibe in the home. The newly painted cabinets also mellowed the beige-brown tones in the tile backsplash and made the countertop pop, which added a touch of drama to this once drab kitchen.
New Appliances
One of the best types of upgrades for a kitchen is new appliances. This is also the easiest. Although new stainless steel appliances can get pricey, there are always options for sales if you plan ahead. Also, think about whether your kitchen will actually benefit from expensive stainless steel appliances. Maybe newer white ones work just as well. Putting a giant stainless steel refrigerator in a cutie 1950's kitchen may look silly and be hundreds of dollars wasted that could be spent on more useful upgrades.
Lighting
How many of us have ever lived in a kitchen with fluorescent lighting? Too many I'm sure. One of the easiest and best ways to upgrade a home for sale is new lighting, especially in a kitchen. Get rid of any dated lighting, especially if it doesn't match the style of your home. Not only will a new fixture help pull a space together but it will add more luminosity. And in the dark of winter, lighting is everything.
Countertops, Tile, and Flooring
These types of renovations will help your sell a home in Seattle, but they can also break the bank. We talk about these on a case-by-case basis. In general, if something is damaged beyond repair, it SHOULD be replaced. The best type of upgrades to sell your home in these areas are the ones that really match the price and style of the home and will take your price up a notch. If you need more advice on what renovations in a kitchen will help sell your home, contact your agent or—if you don't have an agent—contact us at Team Diva and we will do a detailed walk-thru with you.
A Quick Conversation About Lighting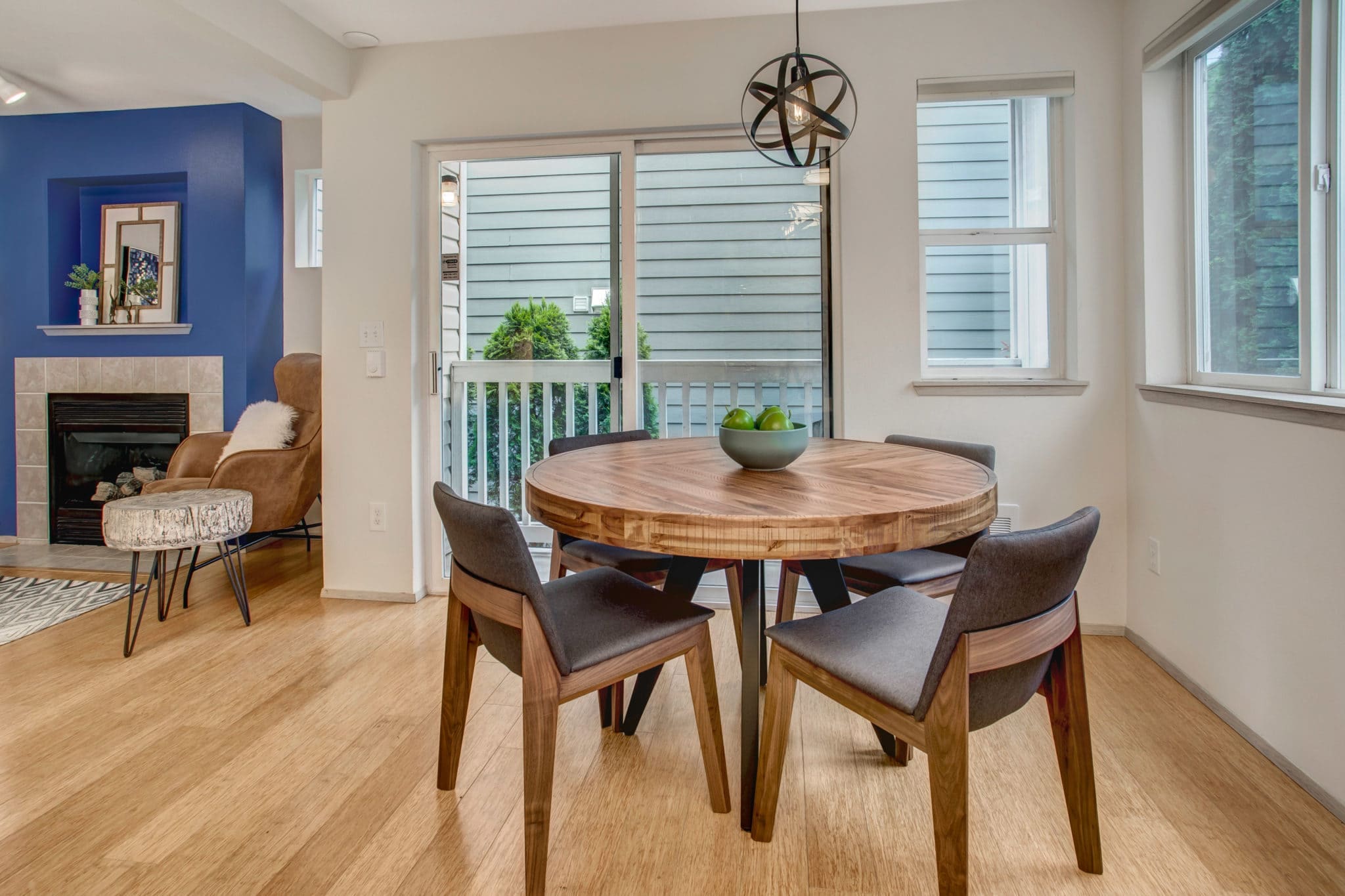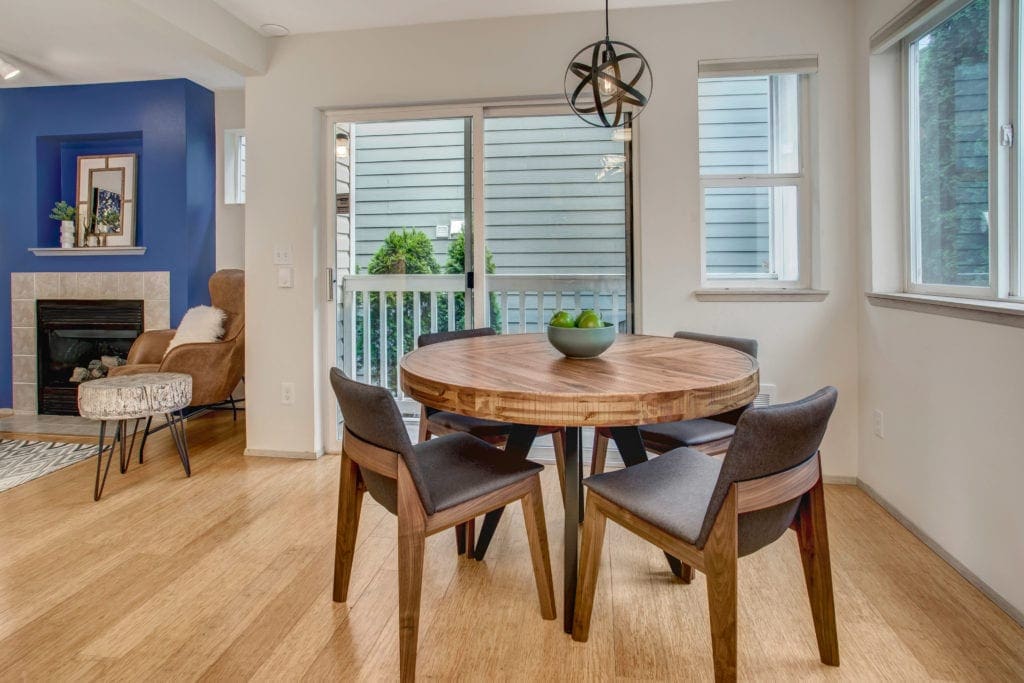 We've mentioned lighting on and off throughout this blog because it impacts every quadrant of your home. Lighting is a crucial aspect of any renovation, one of the best upgrades you can make. Yet, it is one of the most overlooked home upgrades when sellers are getting ready to list.
Whether it's adding new fixtures to improve the light in a space or upgrading the lighting throughout the home for continuity, you can rarely go wrong. Plus, you don't need to buy the most expensive fixtures at Restoration Hardware or Rejuvenation to make a difference. Look for sales at these high-end stores but also try places like Lamps Plus or Seattle Lighting for more affordable fixtures.
When Is A Major Home Renovation Before Selling The Right Decision?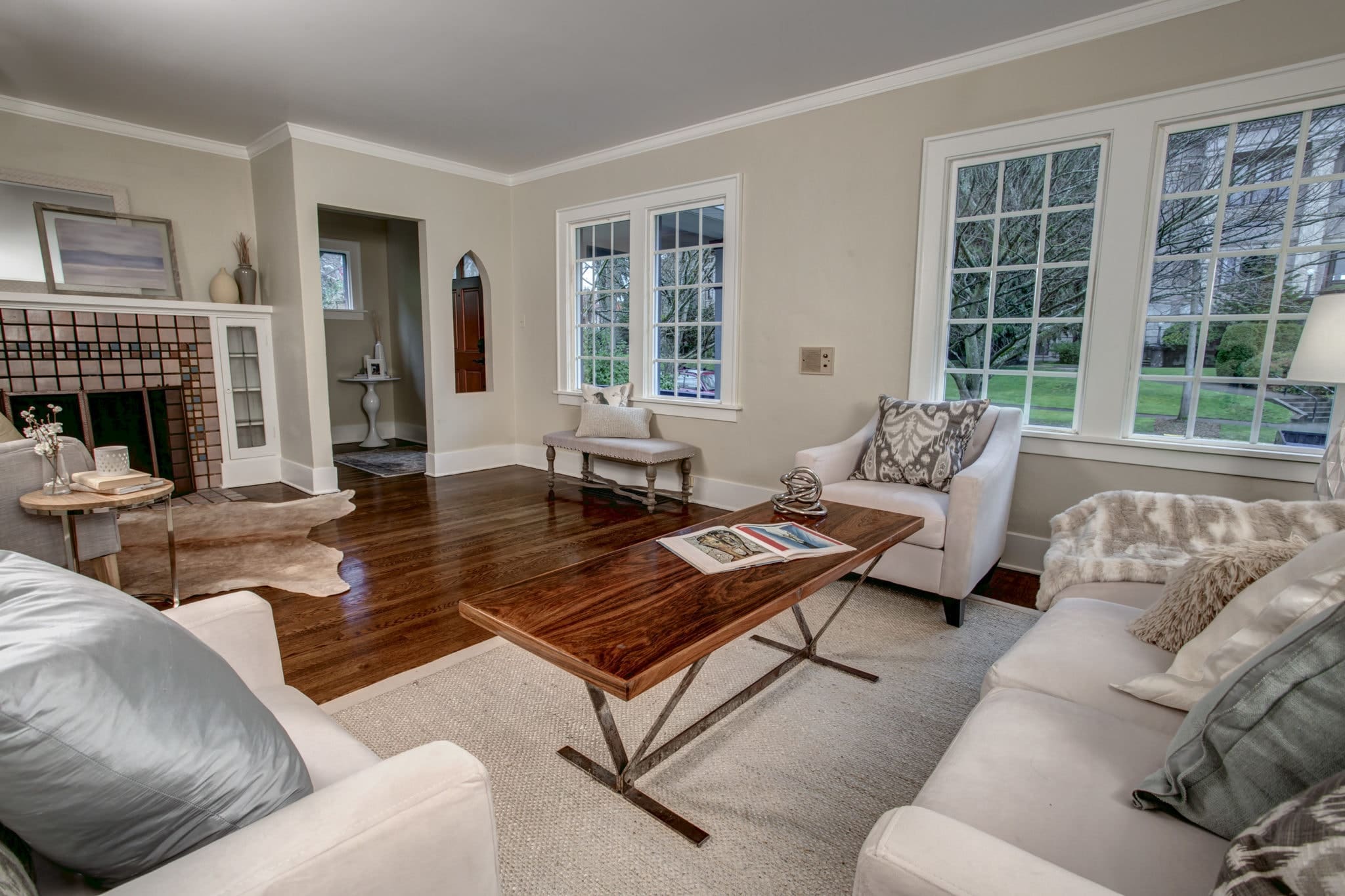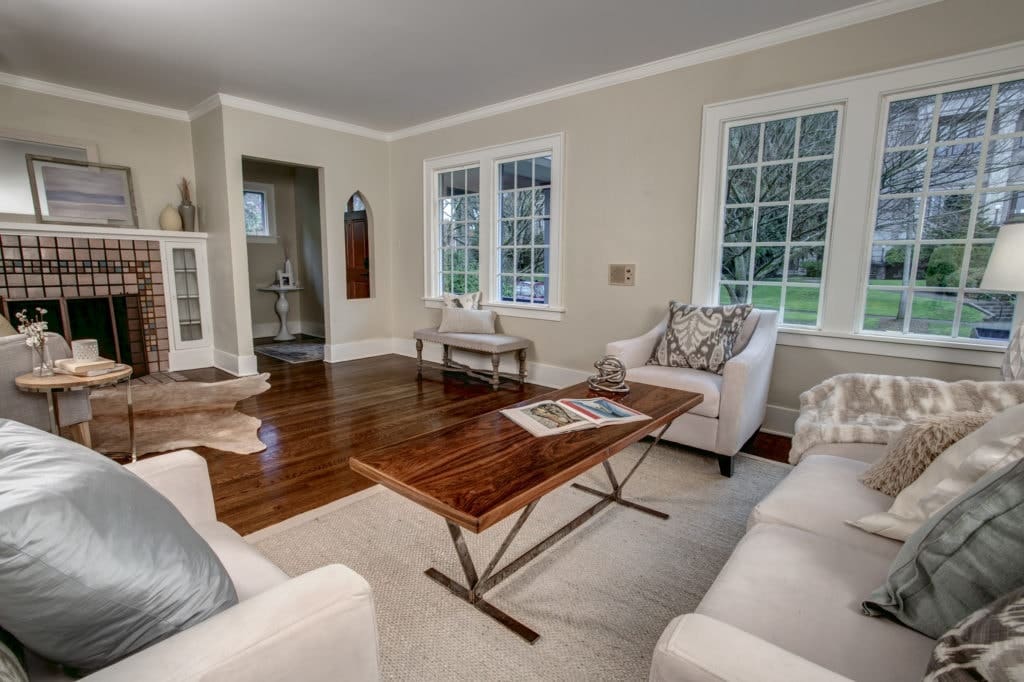 There are some very rare instances when investing $25,000 may reap you a reward of $200,000. These situations are few and far between, but we have encountered a few of them over the years.
In 2016, we met a future Diva client who had a home in Capitol Hill in grave need of repair. The house was very much neglected before he acquired it, and he was looking to sell the home in the beginning of 2017. He asked us Divas to view the house with him and do an extensive market analysis of the home.
We approached our price analysis from three possible approaches:
Option One: Move out the renter, clean the home up, and sell as is.
Option Two: Focus only on the Prepping Trifecta: paint, flooring and curb appeal.
Option Three: Invest a solid amount of money to swank up the home enough to attract a higher price and the widest swath of buyers.
In the end, he decided to trust our analysis and go with option #3. And DIVA did it pay off.
Our Diva Dweller invested in making some major changes in the home, new windows in the kitchen, refinishing the hardwood floors, ripping out a dated kitchenette, fixing up a shabby deck, landscaping, etc. All in all the cost was around $25,000. The reward? A similar home sold "as is" down the street in Capitol Hill around the same time as his for only $875,000. That home was also slightly grander inside and had way better street appeal.
We listed our clients' home for $865,000 and sold it for $1,062,000!
His investment of $25,000 easily reaped him a reward of almost $200,000.
Just Listed Just Sold | Quintessential North Capitol Hill Bungalow
---
Have A Better Grasp On How To Renovate Your Home For Sale? Great! Let's Keep Learning.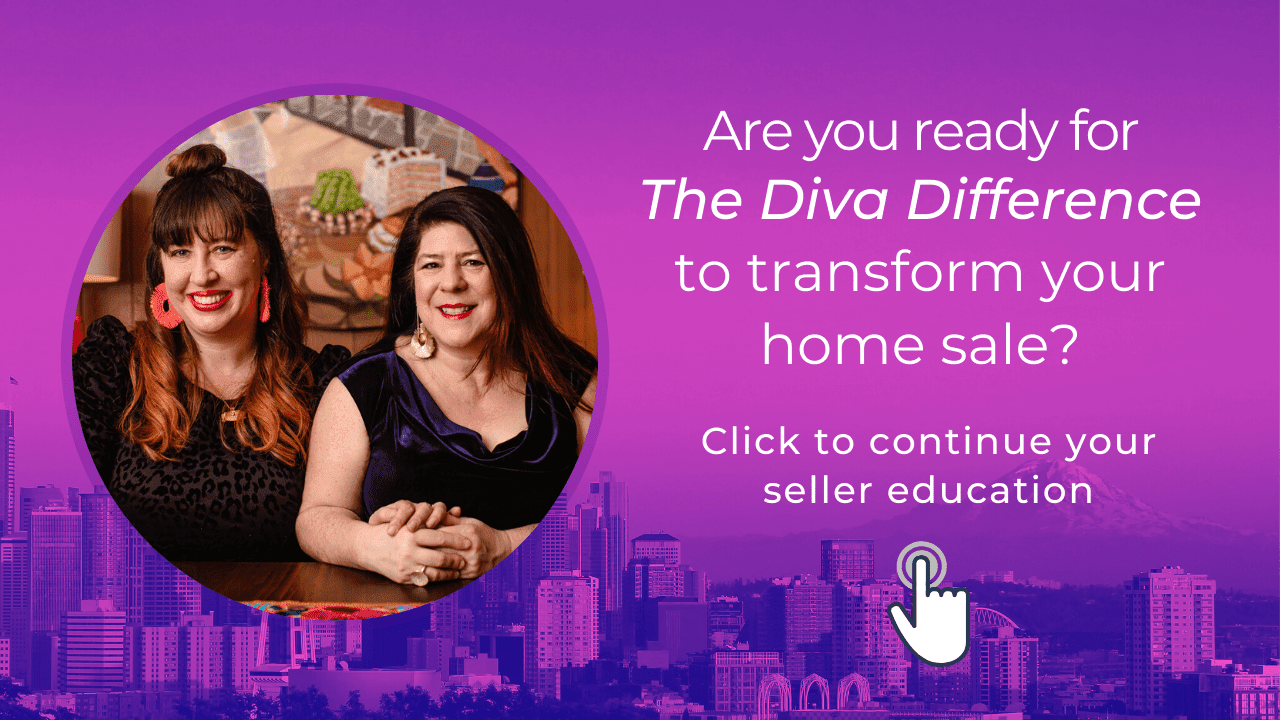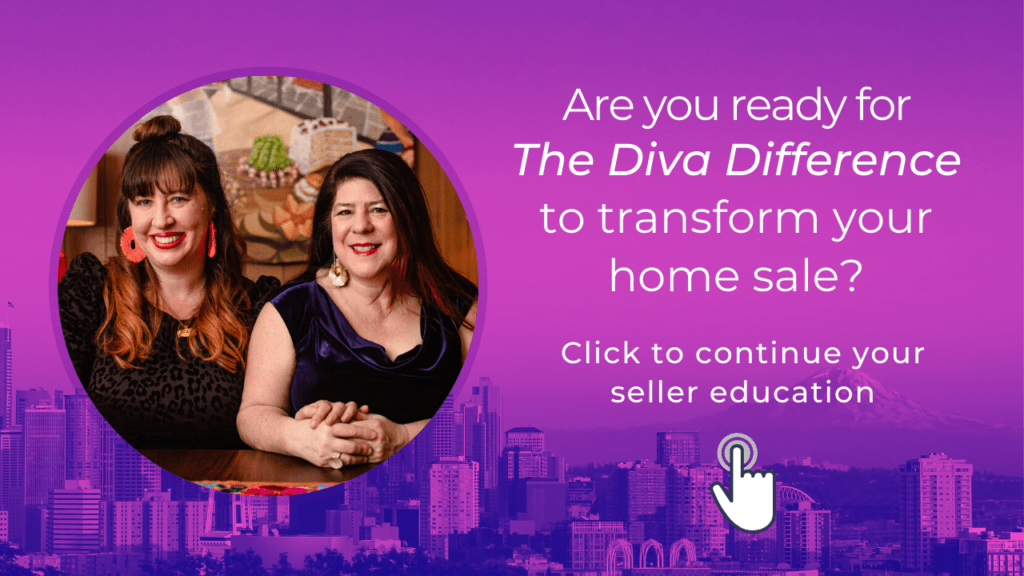 The types of renovations that help sell a home in Seattle for top dollar can range from minor to major to extensive depending on your style, location, and price point. Hopefully, these tips and tricks will help you make the right choices for the best type of upgrades to sell your home in Seattle. Team Diva has years of experience working with sellers on prepping their homes to sell for top dollar. Is it time for us to do a walkthrough on your home?
Our results are constant from market to market because we never stray from our Diva Difference process: Fix What's Broken, Make it Pretty, Market the Heck Out of the Home. Let us help you get top dollar for your home in Seattle.
We are here to help. Our team understands that this process can take a year or two. And we are more than willing to give you a personalized plan to get the ball rolling. Feel free to contact us directly at thediva@teamedivarealestate.com or call/text 206-271-0264.