This First Time Home Seller Guide provides a general overview of the home selling process, from hiring a pro to handing over the keys. Along the way, there are links to other blogs that go into even more depth for each step.
It is such a creative and fulfilling process to get a home ready for the market, so we try to turn our clients anxieties into excitement. First time home sellers are often very anxious and confused, so this guide is tailored to them. However, there is always more to learn, and there is a plot twist with almost every house, so even if you have sold multiple homes, keep reading.
Team Diva's First Time Home Seller Guide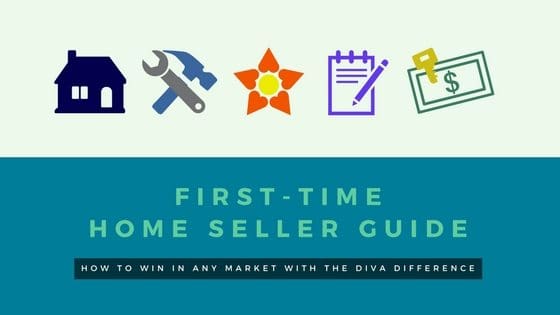 First, a quick summary of the steps in the home selling process:
Hire a professional agent
Determine the cost of selling your home
Fix what's broken
Prep your home for sale (AKA Make It Pretty)
Understand the importance of online marketing
Keep your home market-ready for the entire listing period
Prepare for inspection, appraisal, and the final walk-through
Be ready to close and hand over the keys
Some of these steps require more action from the listing agent than the seller, but it's good to know them all. As real estate agents, we aren't just doing paperwork: We're doing people work. We can't be the ones to make final decisions, though, and more educated home sellers make savvier choices for themselves. Without further ado, let's go step-by-step with this First Time Home Seller Guide.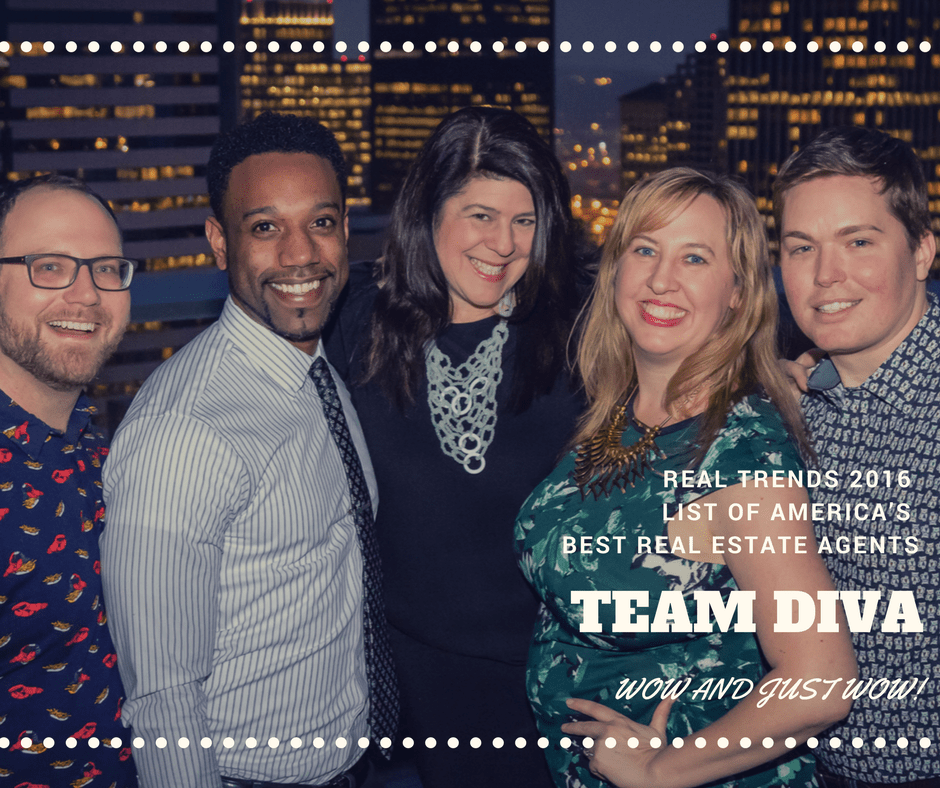 Even experienced home sellers know that professional agents and brokers can mitigate the stress and ensure a more lucrative transaction. Homes are personal, and they are also major investments. Top rated real estate agents help ensure that you don't leave money on the table, or even create liabilities for yourself. First-time home sellers especially need the help, but finding that pro can be intimidating in itself.
Naturally, we'd be happy to be your real estate agents in the Seattle area, but even if you go with someone else (or live somewhere else), we want you to be secure as you navigate the home selling process. So where should you start when looking for a top rated real estate agent?
A lot of it is intuitive: Check online for reviews, and get referrals from friends and family. But don't go with the first agent you find. Look deeper, and when you reach out to them ask the right questions. Here are some examples:
Questions To Ask A Real Estate Agent Before Listing With Them
What is your pricing strategy?
How do you promote homes on the market through social media, blogs, your website, etc?
How do your homes sell compared to the city average?
Do you break down broker commission splits, excise tax, and title and escrow? (In short, what does it cost to sell with this agent?)
Do you have access to professionals that will help me fix what's broken in advance of the sale?
Can you be detailed about the true cost to sell a home?
Making the Match: Finding An Awesome Real Estate Agent in Seattle
A first time home seller is often unaware of the various upfront costs they may need to cover to get top dollar. The good news is, you face fewer mandatory fees than home buyers. They are typically paying for their own inspections and appraisals, and those add up when they have to bid on multiple homes.
Most of the costs of selling a home are related to fixes to the home, hired professionals (such as stagers), and closing costs. In the case of the latter, these are negotiated in the contract, and depend also on the overall value of the home. That said, it's good to go in knowing what those potential costs may be, and that it is so important to work with a professional real estate agent who knows you area well.
First Time Home Seller Education: What Does It Cost To Sell A Home?
Fix What's Broken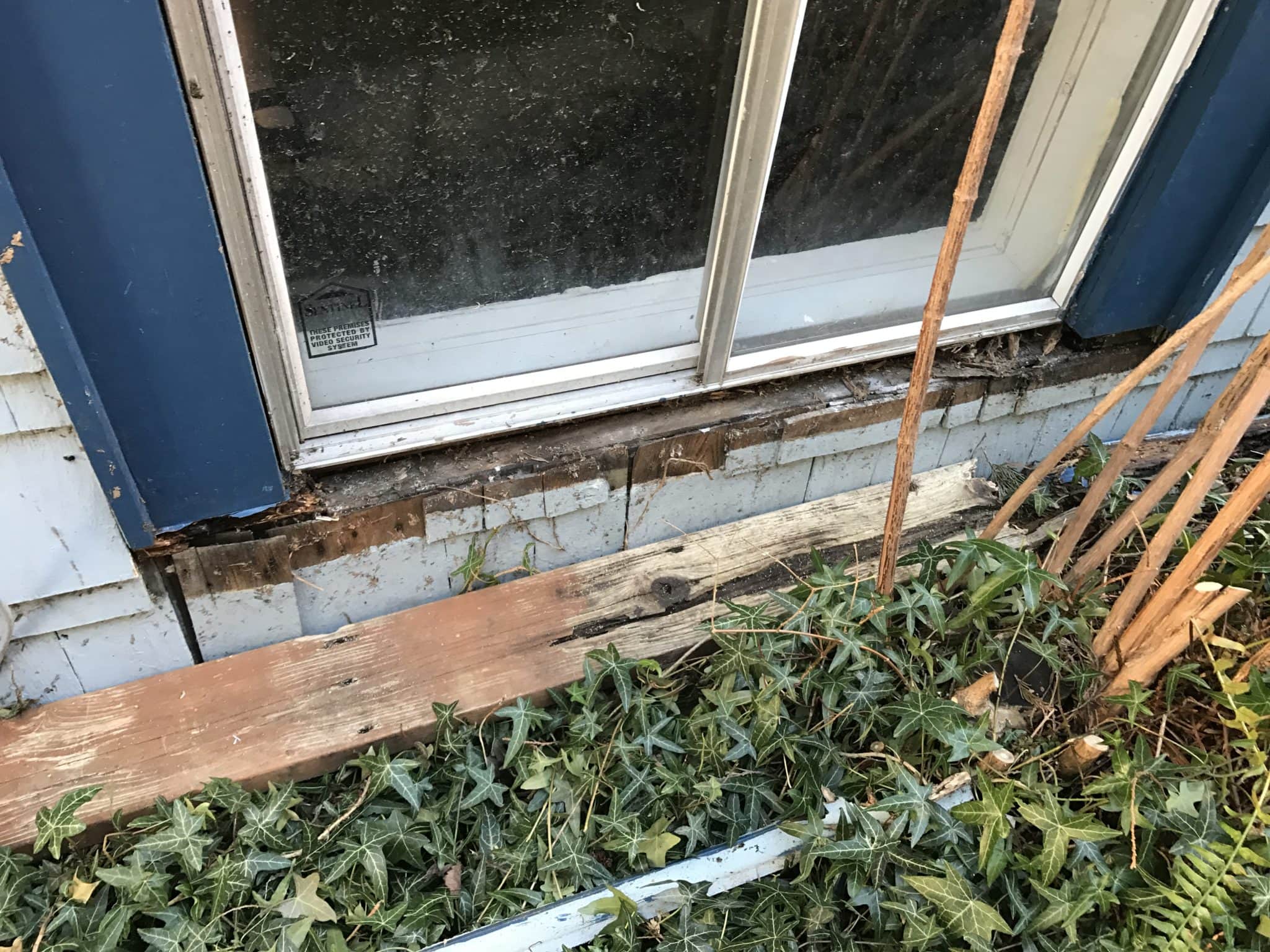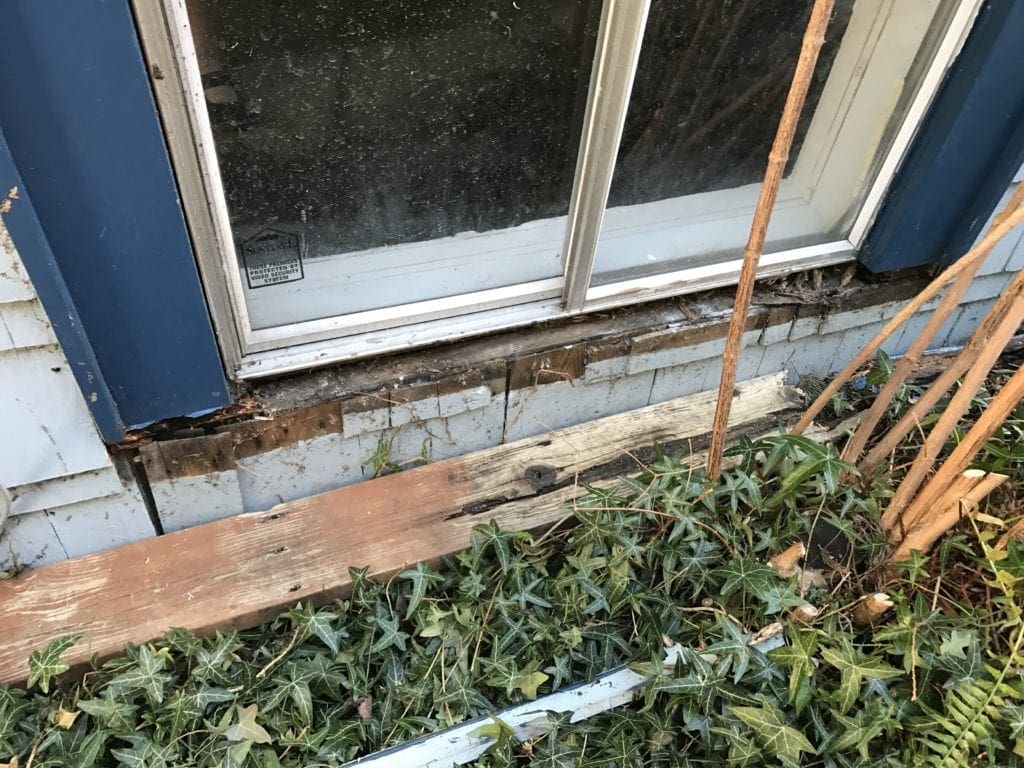 This may be one of the most important points in this First Time Home Seller Guide: Fix what's broken BEFORE you list the home. It seems pretty obvious to us, but working with home buyers, we are sometimes shocked by the state of disrepair in homes that we tour. And those are just the most egregious issues. Inspections can reveal much more, and buyers can still walk after a poor inspection.
It's not just buyers that you have to impress. Banks can decide to not lend them the full amount after appraisal. Easily resolved issues can sabotage a sale, even in a hot seller's market!
An abridged list of potential trouble spots:

Sewer and drains, from the gutter to street.
The roof (moss, needed repairs, etc.)
Siding and paint damage
Loose wires or bad wiring
Low water pressure or leaks
Working CO2 and smoke detectors on every level (appraisal requirement)
Rotted wood in decks, steps, or other exterior elements.
The list goes on, so read more in depth on the blog when you are ready to make the list of necessary repairs. When home sellers call Team Diva for a pre-listing consultation, we provide our best advice on what needs to be fixed or addressed before listing. We then create an actionable schedule for resolving the issues, and we know trustworthy contractors who do the job right when professional help is needed.
First-Time Home Seller Guide: Fix What's Broken
Prep your home for sale (AKA Make It Pretty)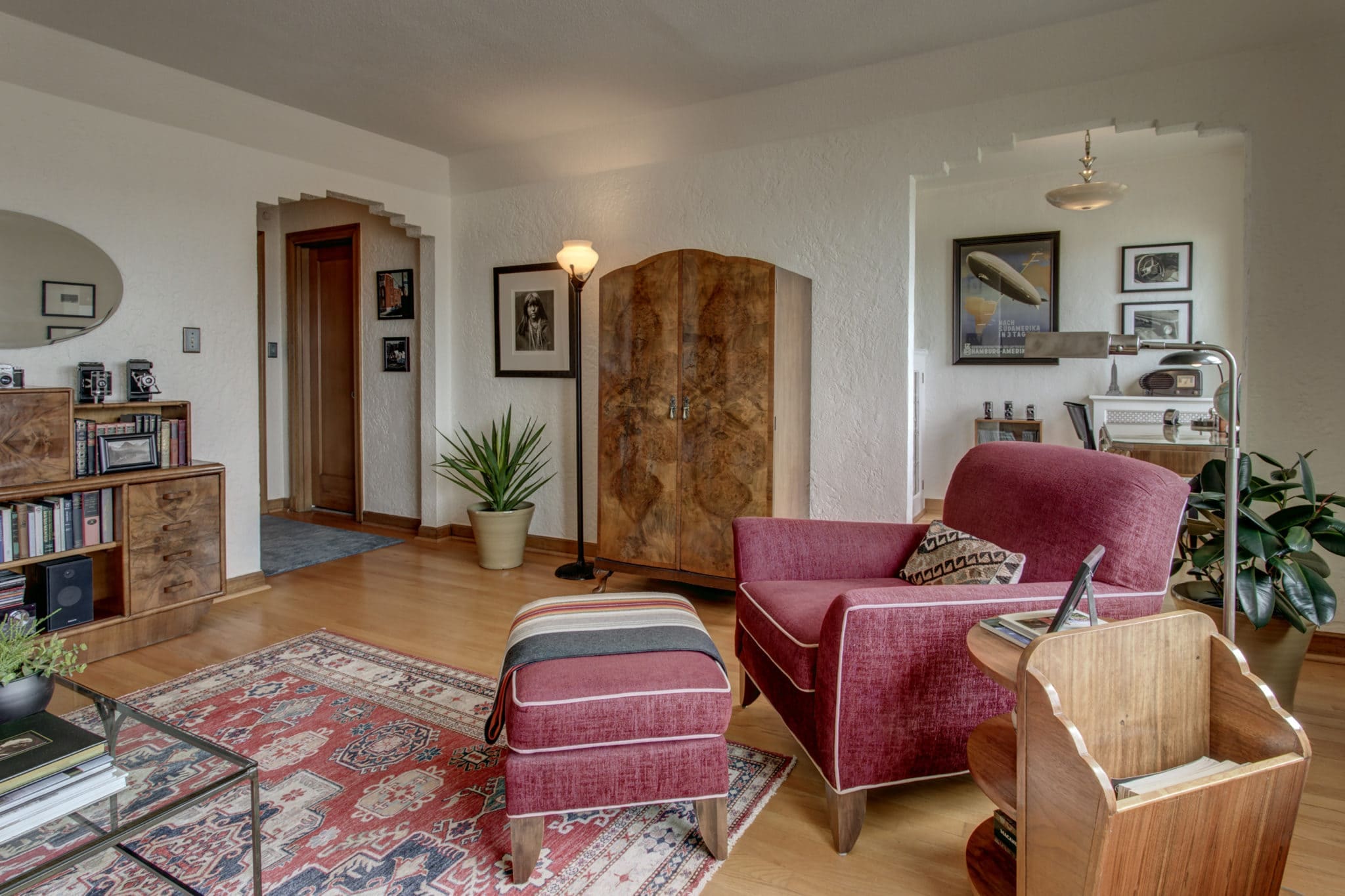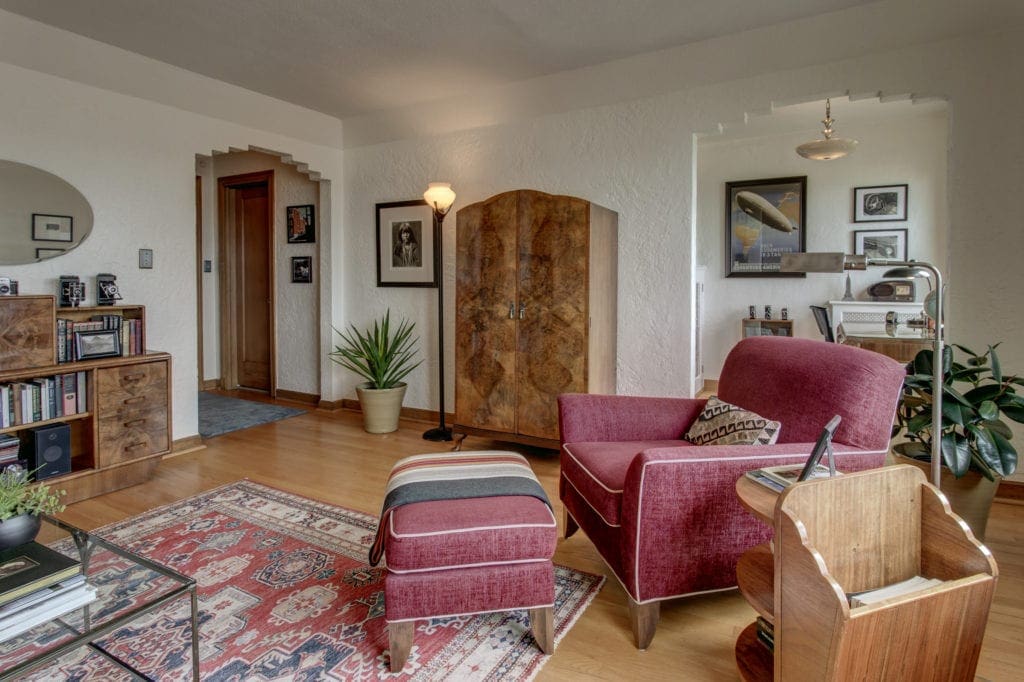 Unless they inherited the home, first time home sellers were once buyers themselves. Many will remember what it was like to walk into a home and fall in love with it. (Hopefully, that's the home they got!)
Our goal as top-rated Seattle real estate agents is to create that moment for every buyer that walks into your home. We give attention to every aspect of presentation in preparing a home for sale to ensure that our sellers win in this market.
A few design pointers for First-Time Home Sellers

DECLUTTER! Purge and Pack. Closets, counters, whole rooms…everything!
Put some black mulch and fresh flowers in the front yard for curb appeal and sharp photos.
Update old fixtures for continuity of design.
Get fresh towels and an orchid in the bathrooms.
Minimize artwork to strategic, cohesive pieces
Clean all of the windows inside and out.
Clean and/or replace the carpets and refinish hardwoods if possible.
Make Your Home "Pretty" With Our Home Sale Prep List
Consider Staging Your Home For Market
Not every home requires professional staging, but we find that most do. We keep our top-rated real estate team status year after year because we are expert marketers, and staging is almost always a good investment.
It's not just about captivating buyers who tour your home, but also catching their eyes in the first place. Good photography is key, and professional staging helps put a home in its best light so the photos really shine. Read our blog about staging your home for sale, and get the numbers that explain why this up-front cost helps lead to better sales.
Staging Your Home Will Help It Sell For More Money
Keep the House Market Ready Throughout the Listing Time Period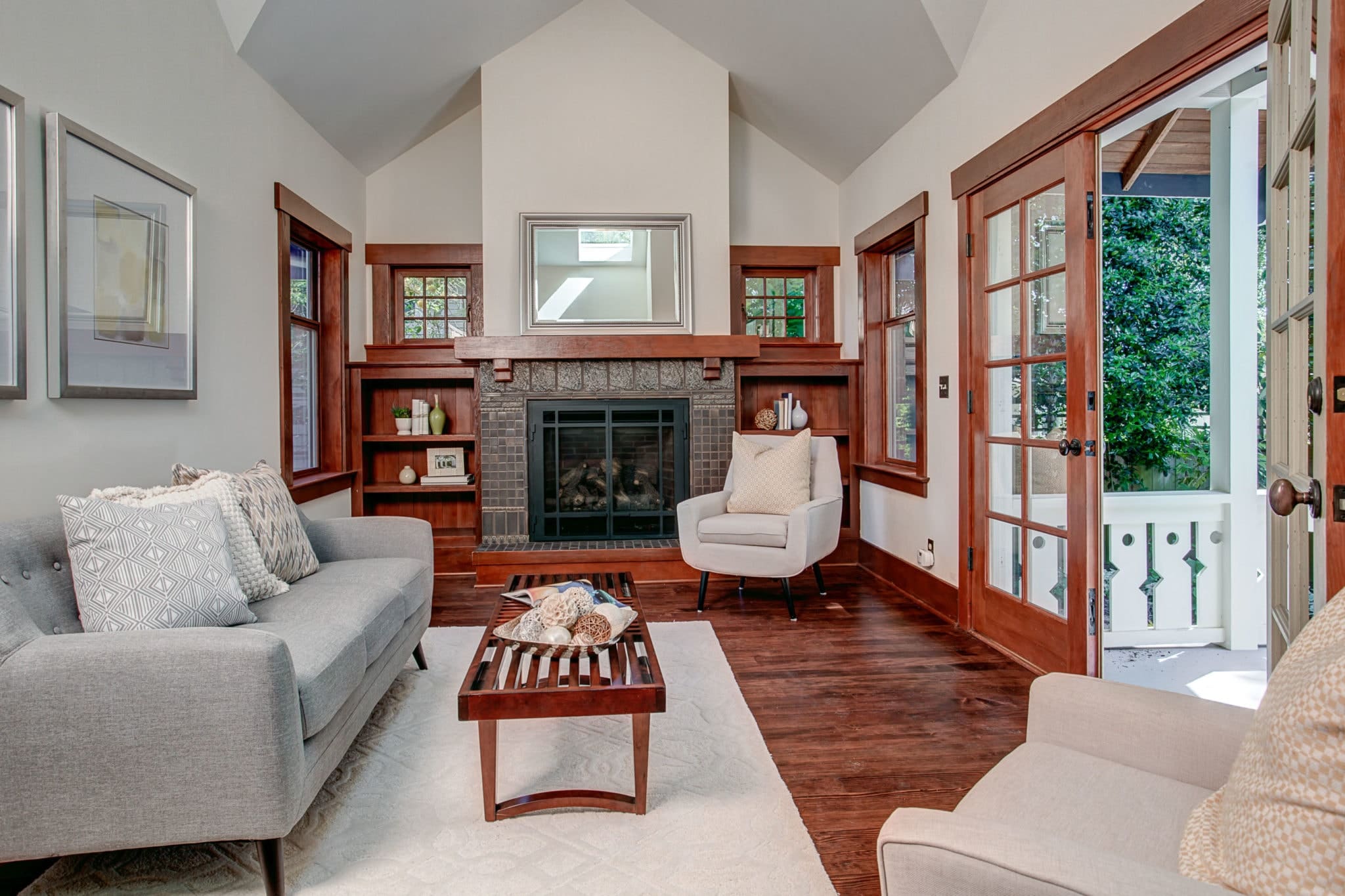 First-time sellers may be shocked at how much buyers and their agents can "leave their mark" on the home just passing through. They might leave doors and windows open. They might get too personal with a home owner's things if they are still living there. And, of course, they WILL call last minute for a showing.
Buyers don't mean to be rude, but they're on a mission to find a home that works for them in an incredibly competitive market. The best approach is to be patient, understanding and flexible…and you may need to spend some time each night or day getting your home back to being "show ready."
A Daily Checklist for Home Sellers Keeping Their House Market Ready

Hide valuables, expensive toys, prescriptions, credit cards, jewels, etc.
Try to be out of the house as much as possible or leave for the first week or weekend that it is on the market.
Keep the lights on and the blinds up.
Keep the kitchen and bathrooms extra tidy. (No garbage in the bins, no dishes in the sink, clean counters, etc.)
Vacuum and mop floors.
Make the beds, fluff the pillows (including the throw pillows), and keep laundry out of sight.
Market the Home and Find the Right Buyer
If you've gotten all this taken care of, you have done your part. Now it's up to your listing agent to market the heck out of your home. (For a look at our extensive marketing program, check out our page, The Diva Difference.)
Once buyers are interested, you may even be considering multiple offers on your home, but getting the house under contract is another hurdle. This is where having a tenacious real estate professional is critical, and where first time sellers who go it alone have the greatest difficulty. Here are some key parameters to help you judge if the buyer is going to get the deal done.
Marketing is a Small Part But Selecting a Buyer Who Will Close is Critical
Is the buyer pre-approved with a reputable lender?
Has the buyer gone through the full underwriting process?
Does the buyer have enough money to close the transaction?
What if the appraisal comes in low? Does the buyer have "extra funds" to make up the difference?
Is the buyer working with an experienced selling broker?
Does the buyer have short and reasonable timelines on their contingencies?
Do they love the house?
Team Diva is always learning and refining how to up our own marketing skill set. It is a true passion of ours to working through new technology to make sure our Diva Dwellings sell for more than their neighbors.
Managing the Transaction
First time home sellers may remember what it was like to wait on an inspection, appraisal, and do a final walkthrough as buyers. It's very different as a seller, as they are the ones who need to prep and manage it all. The smart seller is prepped and ready to problem solve at every step.
Inspection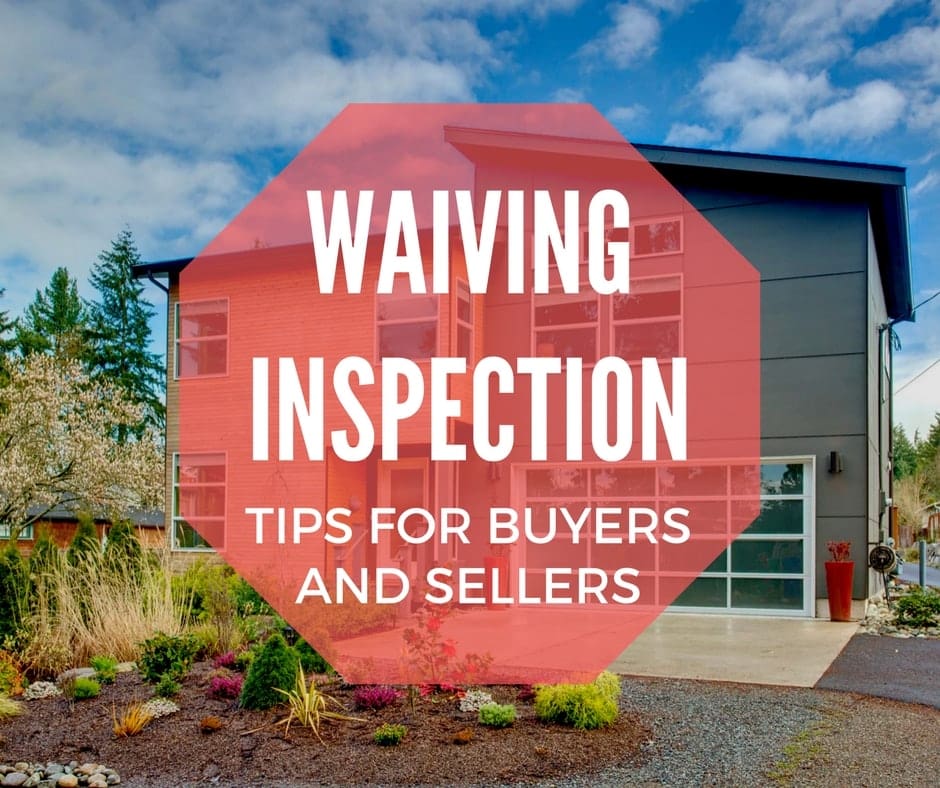 Inspections check out major mechanics, signs of pests, sewer line, roof, foundation, appliances, and the overall building condition. It can take anywhere from 2-5 nerve-wracking hours, and then you still have to wait several days for a response. In our market, buyers have 1-2 day to do their initial inspection if it is a competitive situation and maybe 5-7 days if not.
Should the buyer ask for a major repair -after inspection, the smart approach is to keep the lines of communication open and counter any bids they might have with bids of your own. The savvy listing broker will work closely with you during this phase to keep the deal moving forward. Go in depth regarding advice for home inspections.
Waiving Inspection Means Big Risk For Home Buyers and Sellers
Appraisal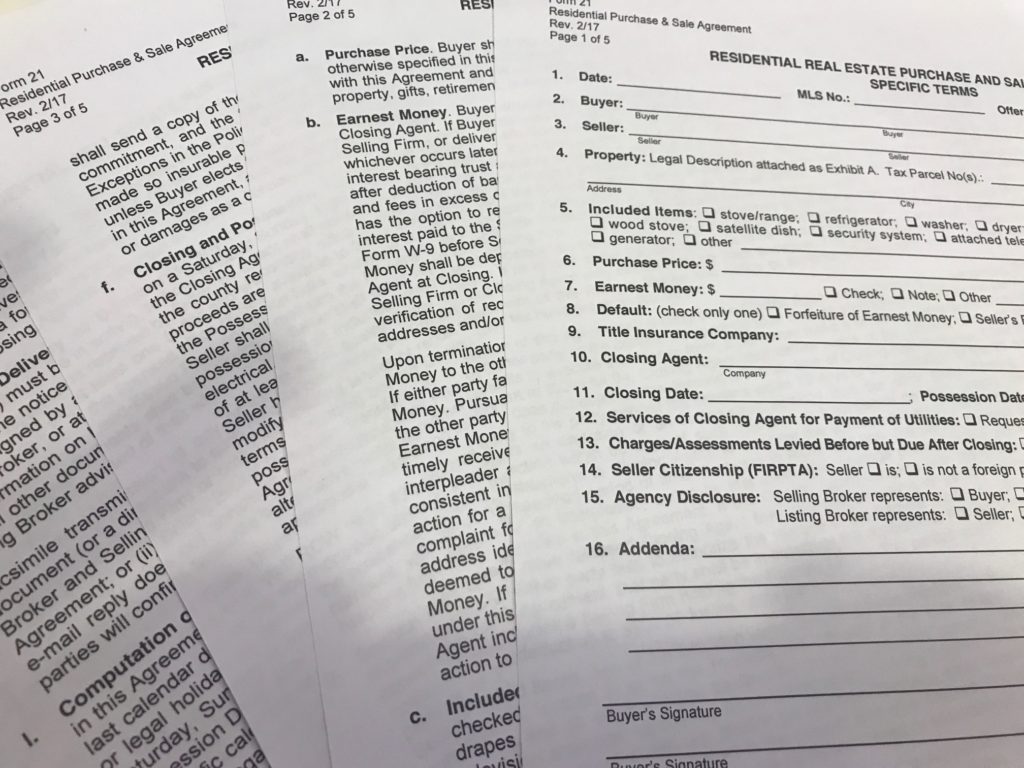 Next up is the buyer's lender's appraisal of the home. The appraiser evaluates the condition and purchase price.Much changed during the great recession as far as the appraisal process is concerned. The appraiser is now an independent entity and no longer tied to a lending institution. They are also way more uptight about the process and critical on getting accurate pricing.
Most homes do not have any issues at this phase. Work with a savvy real estate pro to ensure you are part of that happy majority. Appraisers are often testy about the real estate broker meeting them at the home, so we work with sellers to prep them so they can manage the process, which generally takes an hour.
Ensure the home looks perfect, the lights are on, and the family and pets are away.
Provide the appraiser with a list of comparable properties in the area and a spreadsheet of potential buyers who submitted a bid on the home (if this was a multiple offer).
Common appraisal items that will be called are CO2 detectors (necessary on all floors) and seismic straps on the hot water heater.
Make sure they can easily access mechanicals, as with inspection.
First Time Home Seller: The Low-Down On The Appraisal Process
Final Walk-Through
Now we're really in the home stretch. The buyer has a right to come back 3 to 5 days before closing and do a walk-through. If work was completed on the home, the buyer has the right to re-inspect the items completed. Until it closes, the house is still the sole responsibility of the seller.
Treat it as you did the inspection and appraisal, making sure everything is clean and in working order. Now that all those inspection items are completed, have receipts and warranties for the work available for the buyers.
Signing and Closing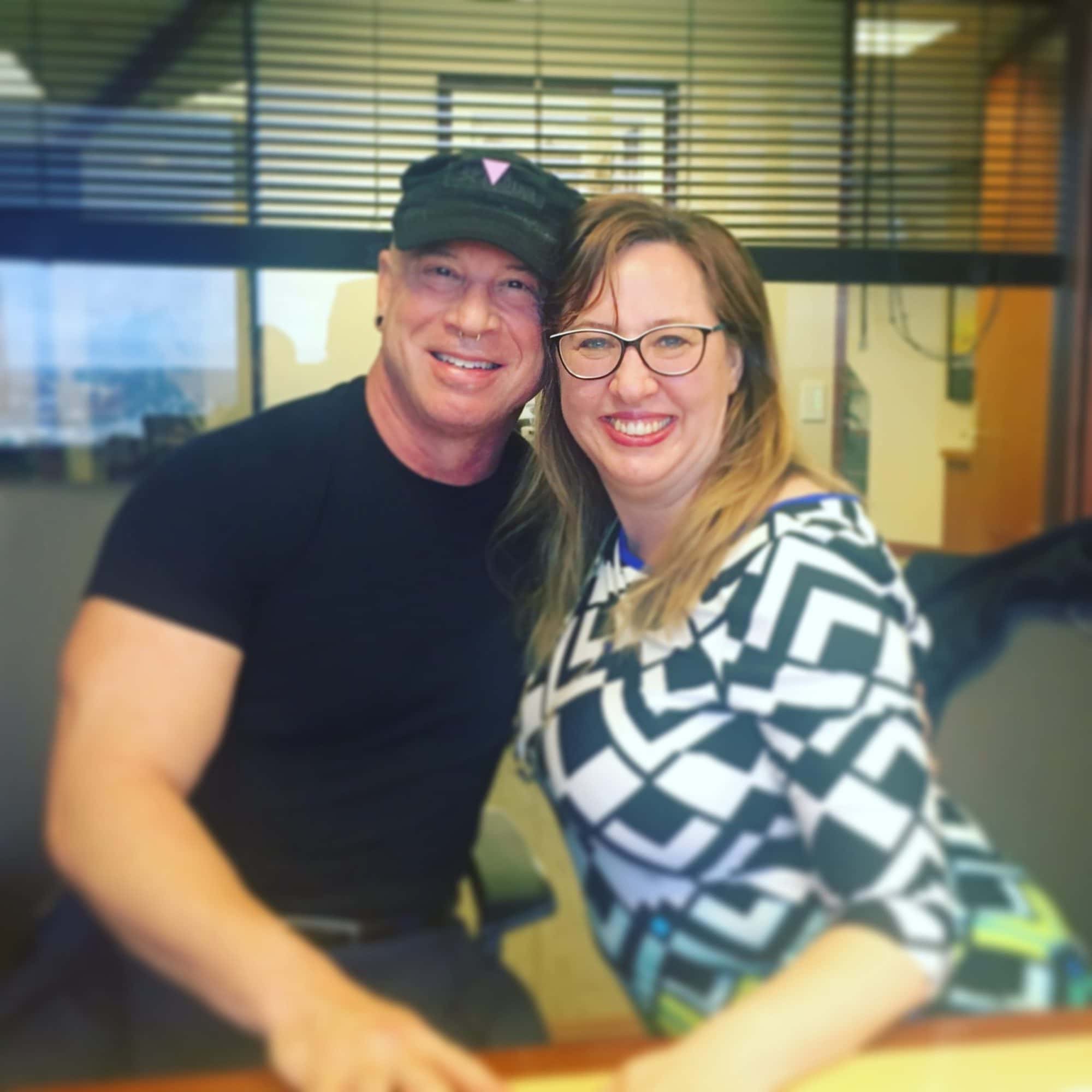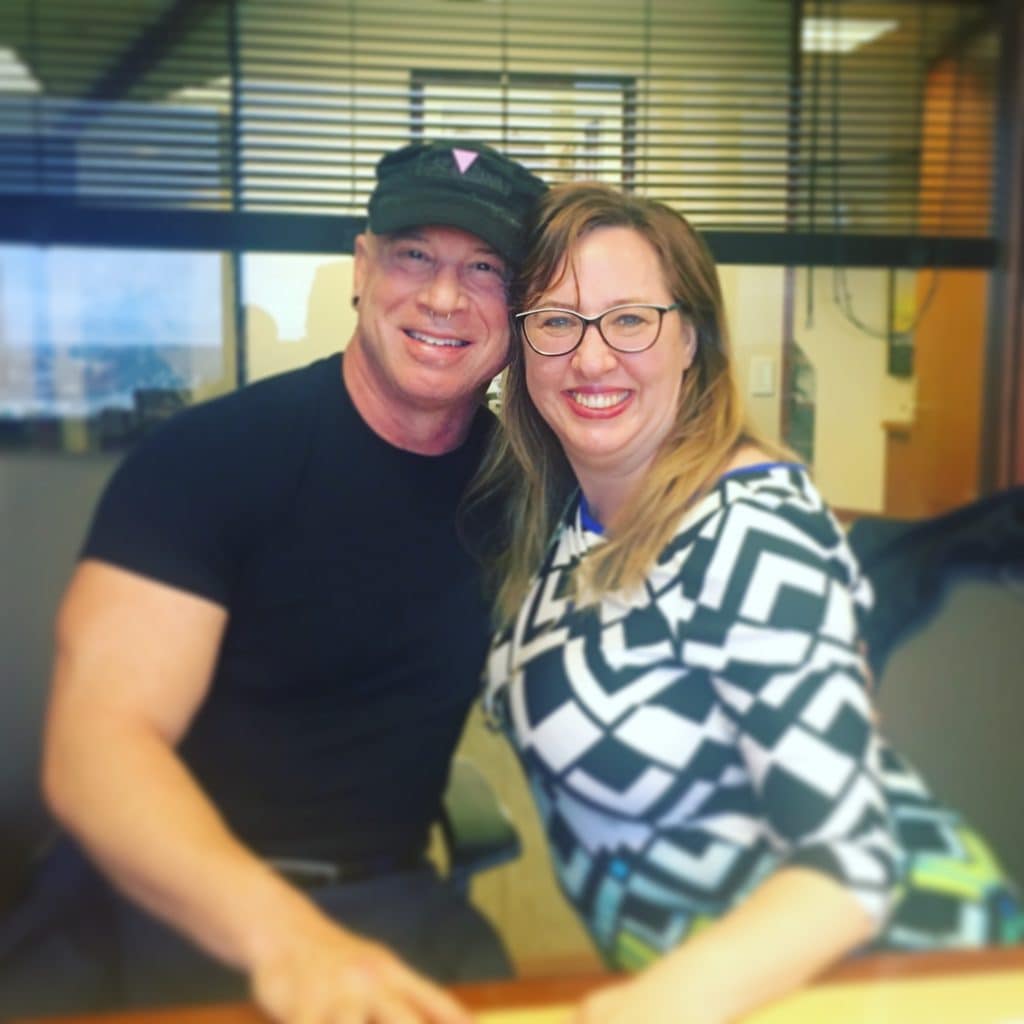 First-time home sellers will be relieved to get to the closing process. The good news is that with only about ten different items to sign, it's a relatively easy process.
A home seller checklist in advance of signing:
Turn in all of your disclosures to escrow as quickly as possible.
Make sure that escrow has any outstanding invoices you want to have paid through escrow.
Make sure that you have all outstanding liens resolved or prepped to be resolved at closing.
Resolve any outstanding title items (divorces, liens, name changes, etc…)
Know which account you want your proceeds from sale to be deposited in.
Be flexible for your signing appointment. It might happen at the last minute. Best to be ready at a moment's notice.
Review your closing disclosure and verify that the amounts are correct.
Yes, there is an excise tax. It will be a chunk of change. Washington State does not have an income tax and pays for roads, schools, and healthcare through home sales.
Hand Over the Keys to the New Buyer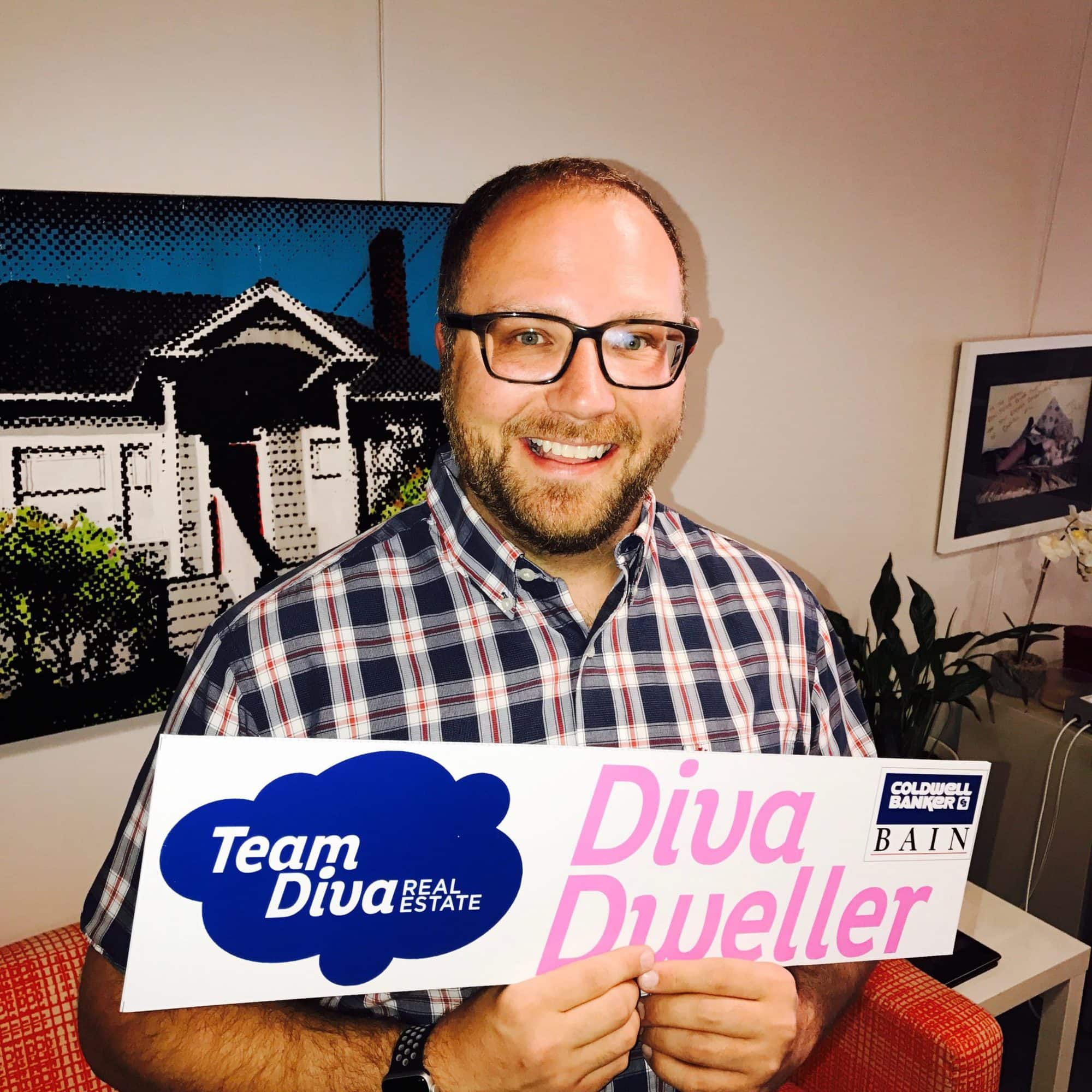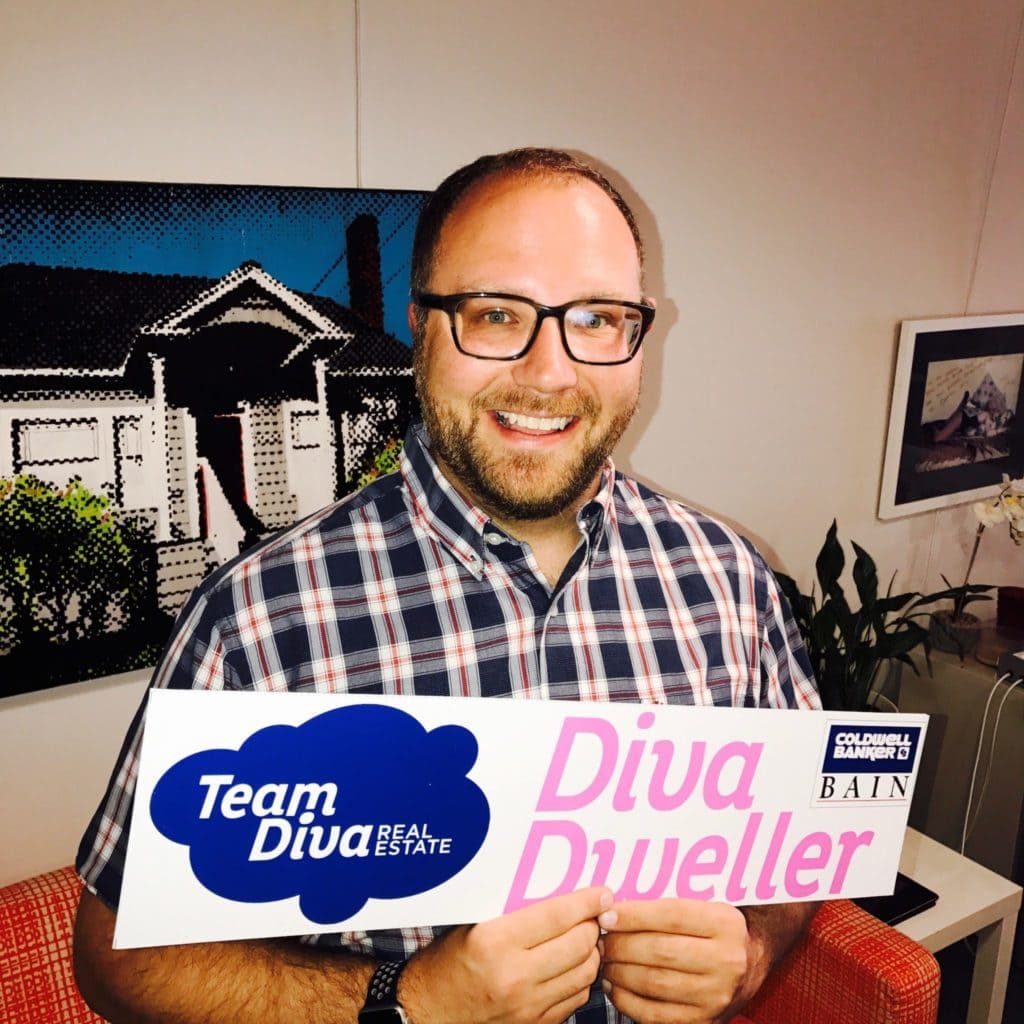 Closing day has arrived. If you are selling your first home, you will have a list of items to hand over per the contract, but we have a more comprehensive list of things that the buyer typically will expect to stay with them.
The List for the Buyers
Keys
Garage Openers
Security Codes
Door Codes
Anything attached (cabinets, light fixtures, wall units, curtains, blinds, curtain rods, mirrors, bathroom fixtures, smart home devices, etc…)
Outdoor Plants
Appliances, plus Warranties and Manuals
Other Warranties (roof, sewer work, etc…)
Optionally, provide contact information for the neighbors and for anyone who has worked on the house. Last but not least, contact all your utility folks and close out your accounts.
---
YOU'VE DONE IT! Go celebrate! Now contact Team Diva and get this goodness started.
Contact Us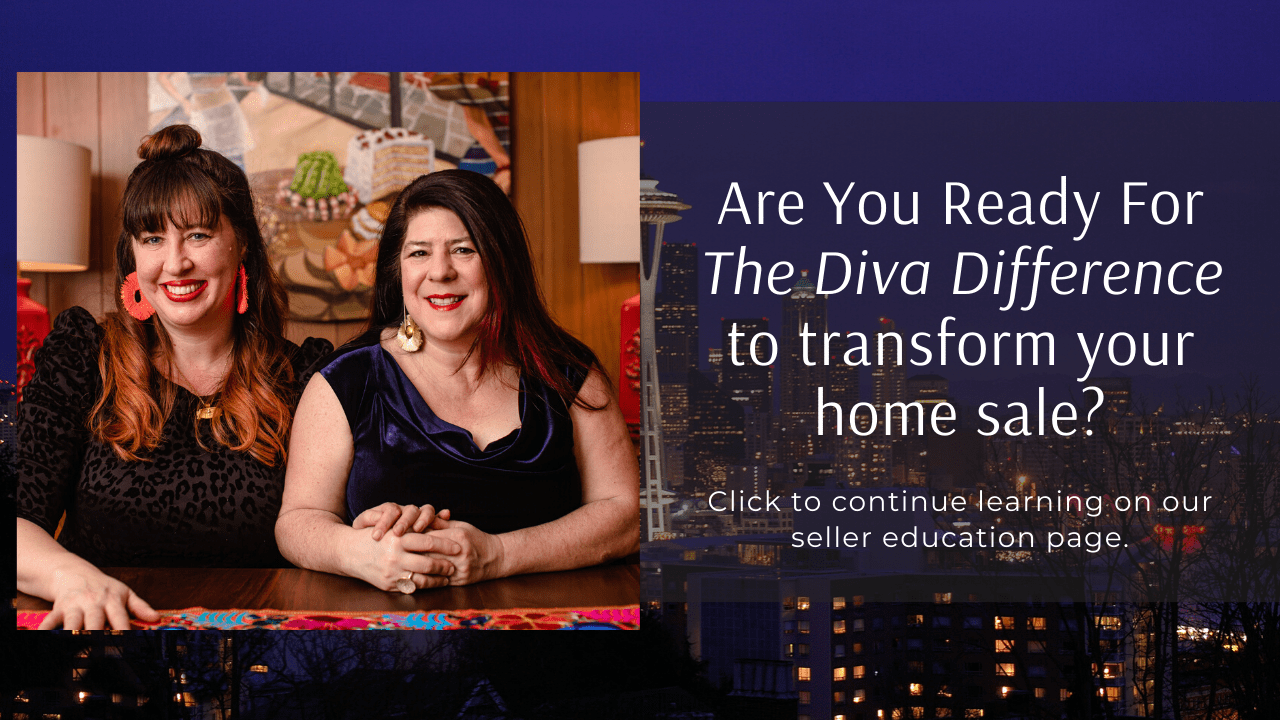 We are here to help. Our team understands that this process can take a year or two. And we are more than willing to give you a personalized plan to get the ball rolling. Feel free to contact us directly at thediva@teamedivarealestate.com or call/text 206-271-0264.