"What questions should I ask a listing agent before listing my home?" you are asking yourself. Let's say that you have a few of referrals from your friends for an agent and you chose the top two who come highly rated to interview. What now? What do you ask? How do I choose someone who is going to do the hard work of getting me the best result for my home?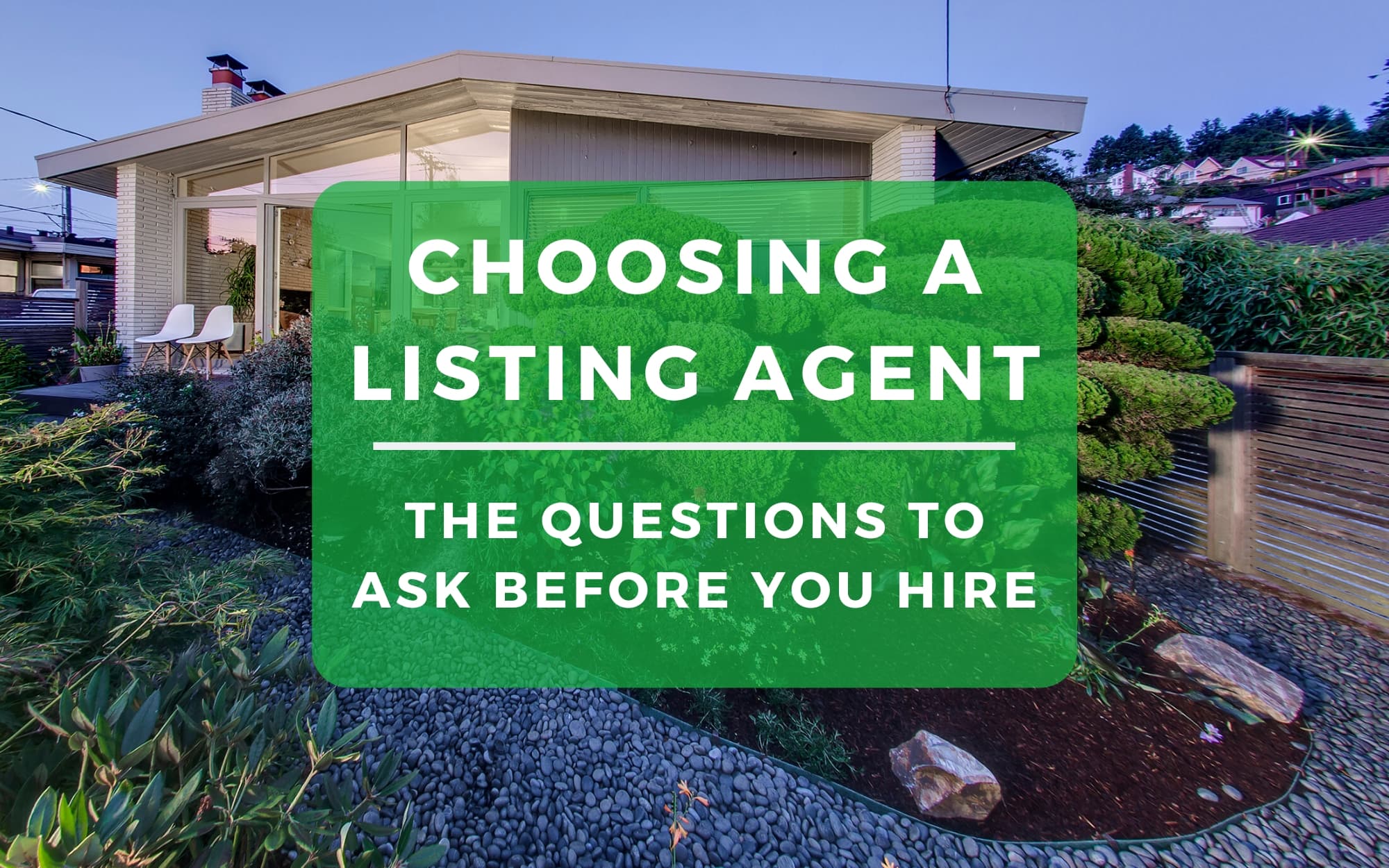 In this blog, we are going to go into detail about the questions to ask the newest agent in the business to the most seasoned. The answers you receive from these top-tiered agents will help you discover how that person works, and if their style matches yours.
Questions to Ask a Listing Agent to Sell Your Home
Do You Have Your Own Professional Website and a Blog?
Do You Do a Professional Video and Professional Photos and if so How Many?
What is Your Pricing Strategy?
Do You Have Stagers or Help With Re-Staging?
Do You Have Contractors to Help Prep for the Sale?
What is Your Online Marketing Strategy?
What is Your List to Sale Price Average?
Who Holds the House Open?
What is Your Plan if The Home Does Not Sell In the First Couple of Weeks?
What Does it Cost to Sell My Home?
Pro-Tip:Need a hint on choosing a top-rated agent in Seattle?Let's say you are ready to list your home to sell for top dollar in Seattle and need to find a top-rated listing agent. How to do you find the right agent for you? Seattle has been blessed with top-tiered agents in our local market. But how do you choose who is the right agent from this amazing list? First off check out their reviews on Yelp and Google. And then, check out how often they list homes and compare their list to sale price results. Check out our guide below.
How To Choose Top Rated Listing Agents to Sell Your Home in Seattle
---
Questions to Ask a Real Estate Agent to See if They Are the Right Fit for You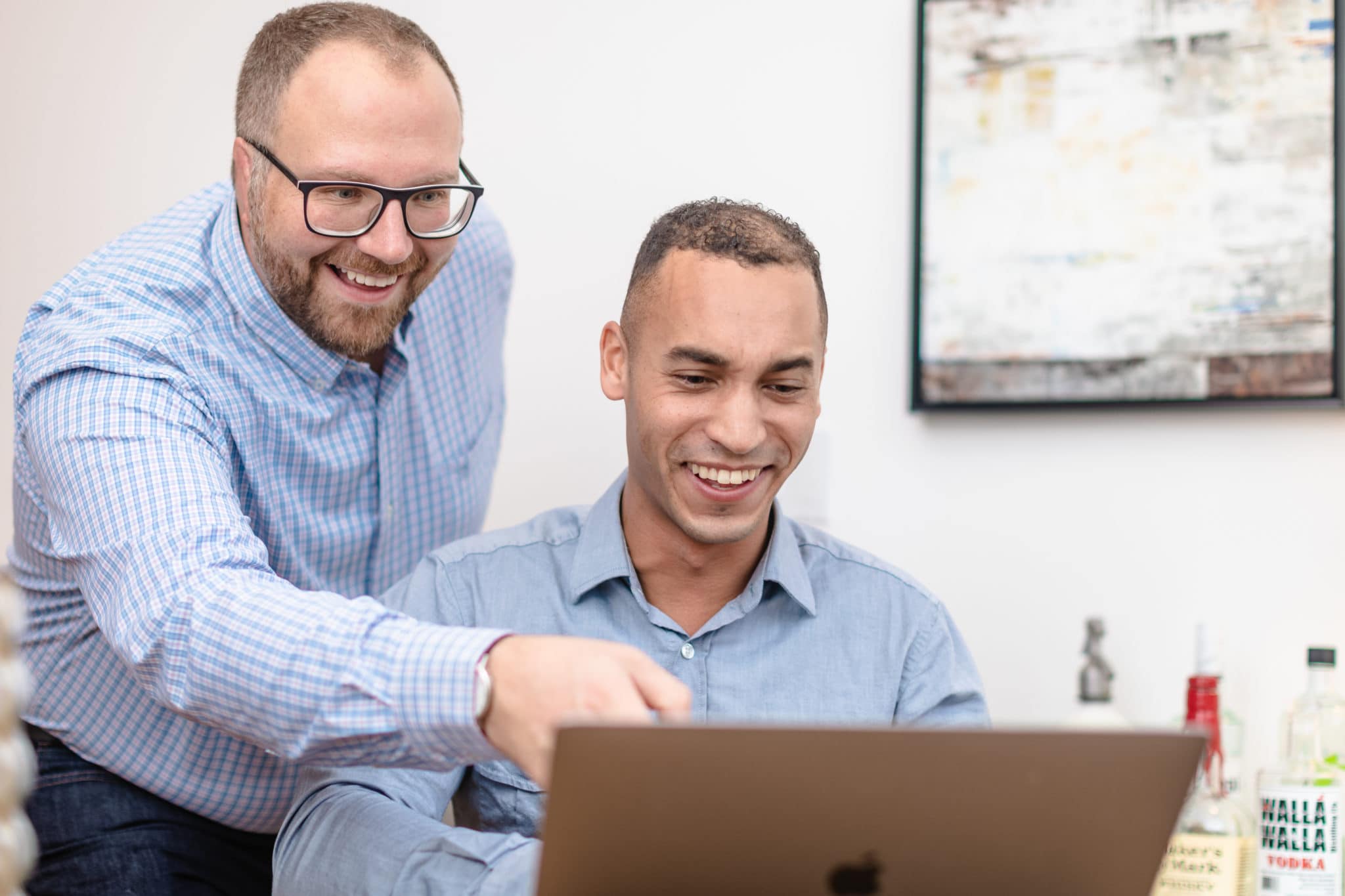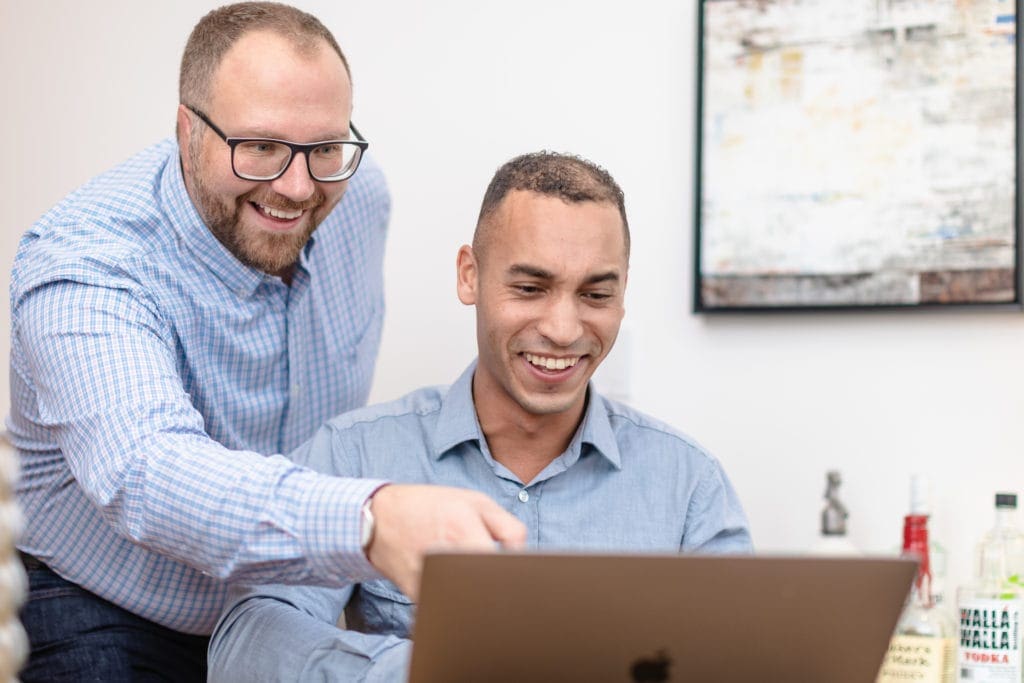 You are only going to sell a house maybe three times in your life. Having someone skilled, who is a good communicator, has contractor resources, and a massive online strategy is going to make the process easy for you. And knowing what to ask your top two agents is going to ensure you are a smart Seattle home seller. Let's dive into those questions now.
Do You Have a Professional Personal Website and a Blog?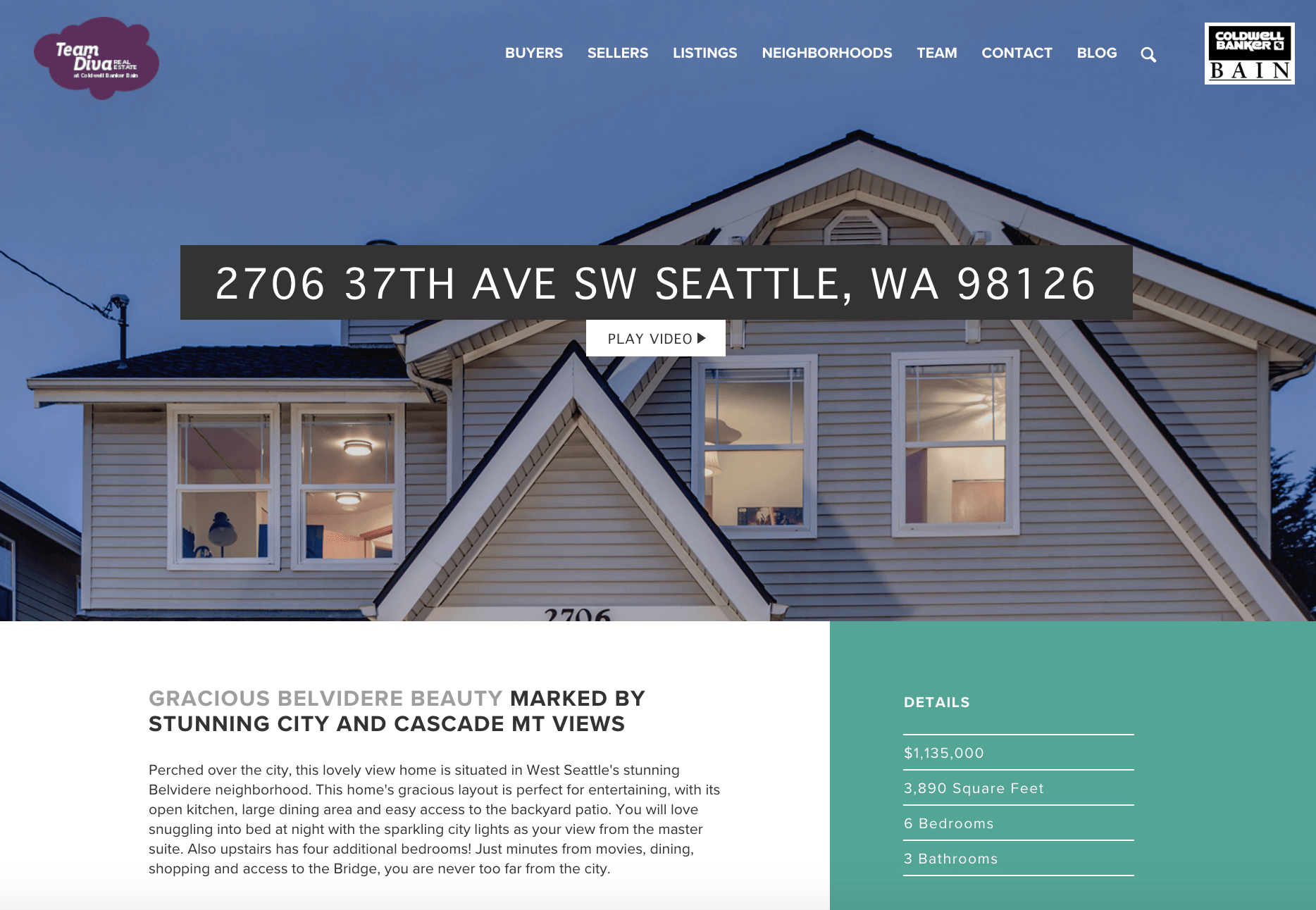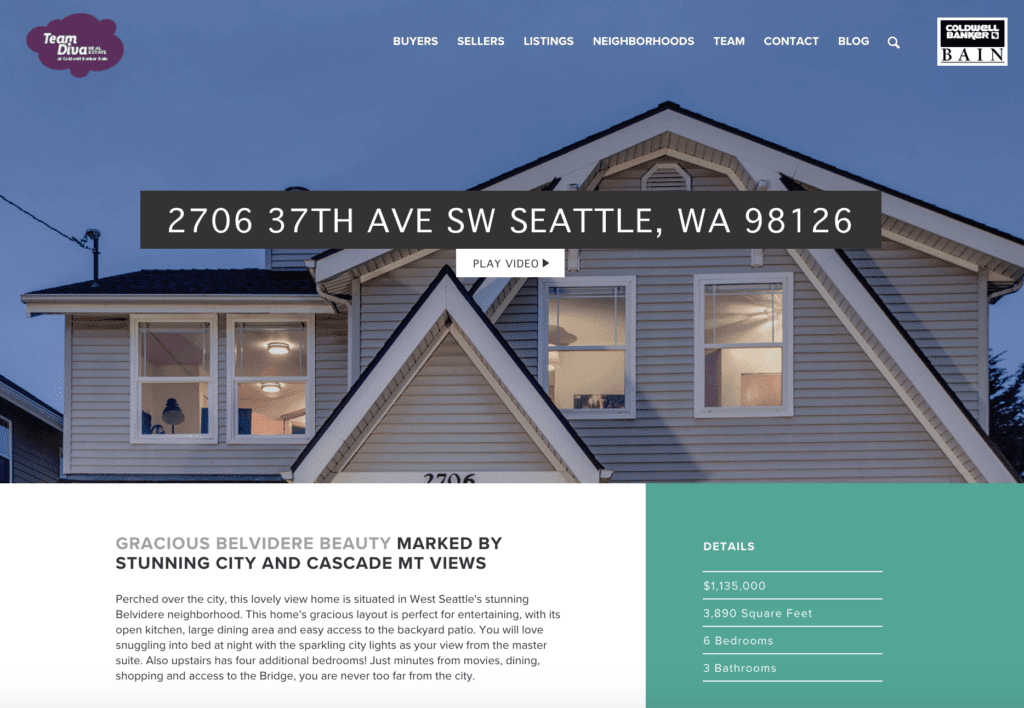 Most real estate agents only use the power of their brokerage's website. But that is really driving traffic back to the brokerage and not helping you sell your home. What does their website do to drive traffic? The obvious answer is a BLOG. Why? Blogs have the power to drive search optimization to your specific homes. And when done correctly your home will show up as that top home in a certain neighborhood.
Here is an example of a blog we write for every listing here at Team Diva. We specifically focus on neighborhood keywords like "Modern, Capitol Hill, and Townhome" in the blog and as a result, this home, made it to the first page of Google.
Do You Provide Professional Video For Your Home Listings?
The majority of listing agents are super uncomfortable with doing videos. And if they do shoot a video, it will be a standard walkthrough video or a photo slider. YouTube is the second most searched website on the internet. Not having a YouTube strategy for your home means you are losing potential buyers specifically for your unique Seattle home. Doing a video allows you to market the home in ways simple photos do not quite capture.
You can show off the neighborhood, the unique features, and really capture the emotional magic inside that home. And let's be honest, most people have an emotional reaction to a home. Why not go all in to make sure your house is the house that gets more people in the door than your competitor's home?
Do You Take Professional Photos? And If So How Many?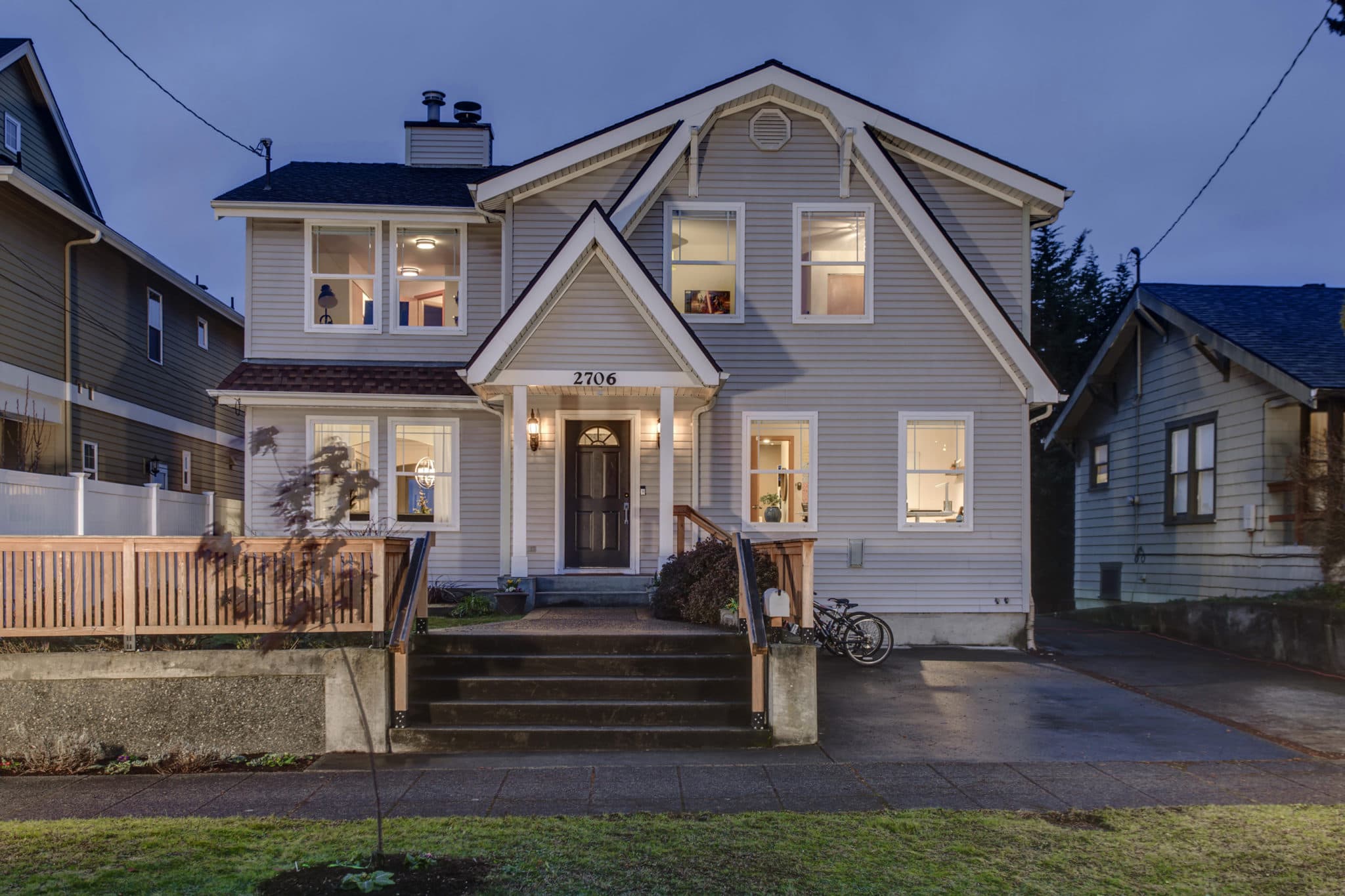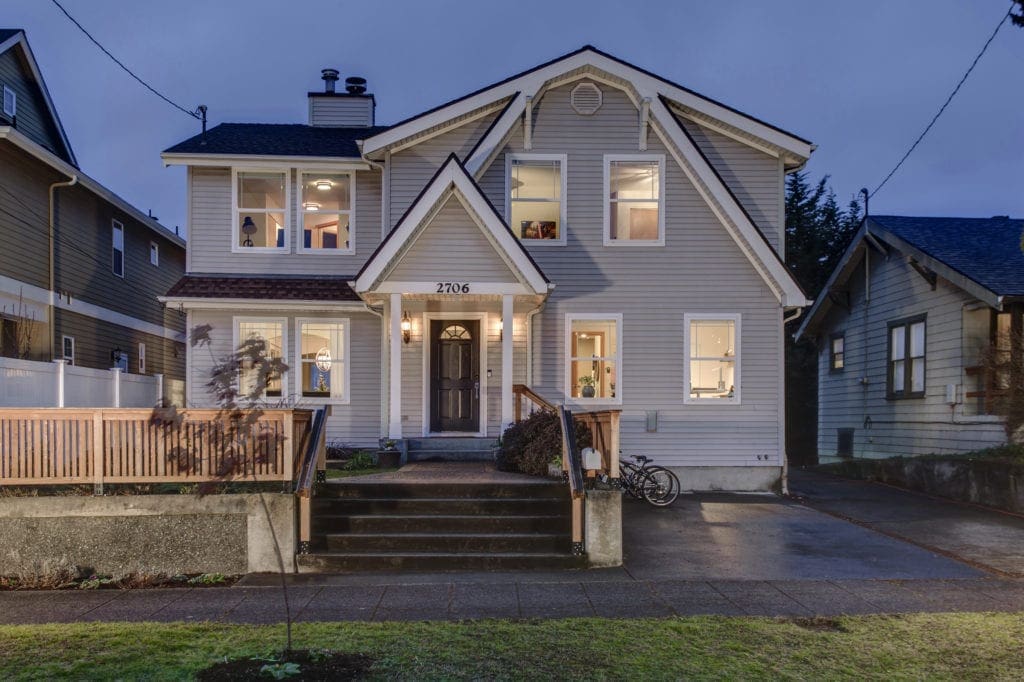 First off, taking listing photos with your smartphone or a point and shoot digital camera is so circa 2012. Times have changed. Listing agents know that to even present a home in the Seattle market, you need to have a professional photographer.
But the real question is how many photos do you need when listing a home? Agents have gotten lazy with the good market in Seattle and are only doing 15 to 20 photos. Our local NWMLS allows us to post 45 photos. The longer someone stays fixated on your home via the photos online, the more likely they are to take the time to come and see your house in person.
Here is the List of Photos Team Diva Produces For Our Listings
Professional Photos – 30 or More Professionally Shot Photos With Lighting
Twilight Photos – We use a lot of twilight photos for condo buildings to create some magic during our long winter grey sky season.
Drone Photos – Team Diva constantly drives for perfection. We decided to buy our own drone and have one person take the photos at the right angles to capture the magic of the home.
View Shots – Sometimes in Seattle's weather, you have to time your view photos for just the right day to capture that specific view.
Neighborhood Photos – Seattle is a collection of small villages. People buy the neighborhood in addition to the home. Making sure we have photos of the local area really helps to sell both the home and the neighborhood it is located in.
What is Your Pricing Strategy?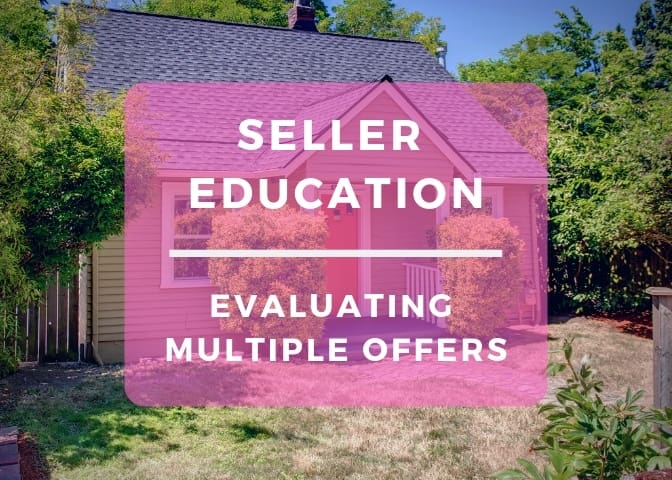 Every agent has a strategy to achieve the market result they are after. For instance, some agents will purposely price their listings $100,000 under market value to create a bidding war. This typically gets the home back to market value but it makes everyone feel very dramatic in the process. While others will say whatever they need to say to get the listing and overprice the home. And the home will just hang out on the market and not sell.
Think about a home pricing strategy like the Goldilocks story. Too big, too small, just right. Basically know how the market, the inventory levels, and the days on market are going to impact your entire home selling process. And at the end of the day, you get to decide what you want to price your home to get the best result.
Do you Help with Re-Staging and/or Do You Have Access to Stagers?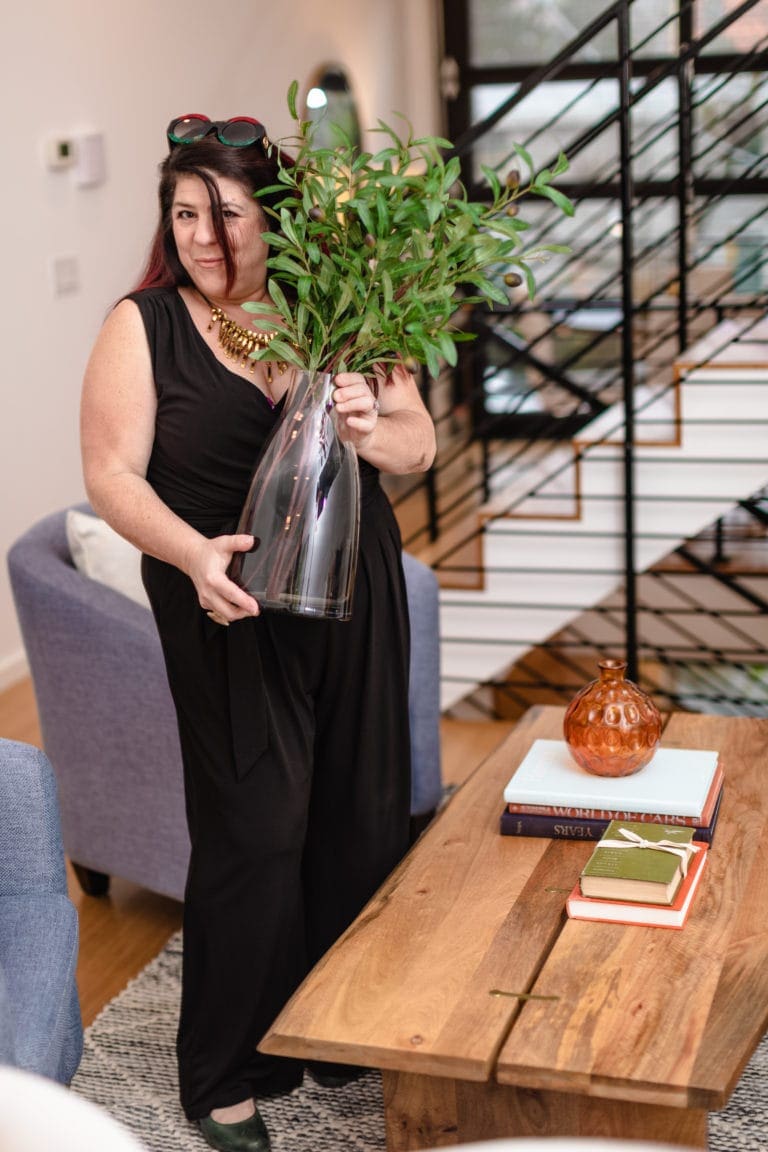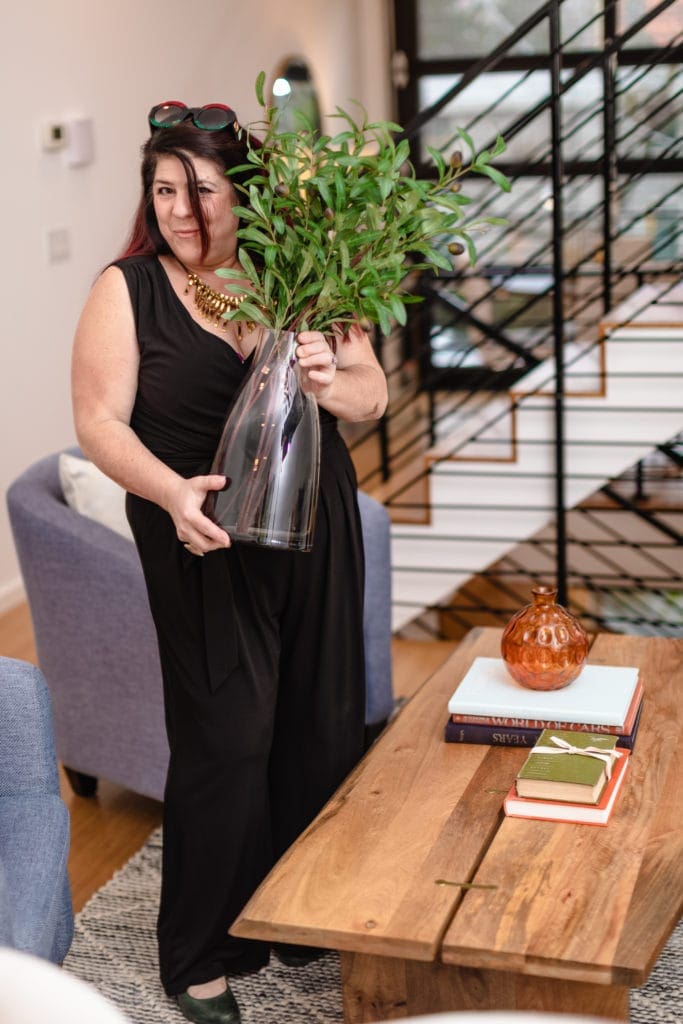 Home staging and presentation are the building blocks for photos and videos. Making sure your home is ready for the market is critical to getting top dollar for the home. Having an agent who understands the nuances of presentation and home decor is going to be a critical component of your home selling strategy.
Rocky ran an analysis for homes that sold in West Seattle during the month of May 2017. The below analysis shows that a staged home in that market will typically make the seller at least $18,000 more than their competition.
Excerpt from Rocky's blog… The average list price for all homes sold in West Seattle was $618,000. If you listed your home for $618,000 in West Seattle the numbers show you would have sold it for significantly more if you had it professionally staged. By significant, I am talking a $24,000 difference between professionally staged vs poorly staged or unstaged homes!
Unstaged/Vacant Homes $649,000
Poorly Staged and Owner-Occupied Homes $643,000
Staged Homes $667,000
You could have spent $5,000 and made an extra $18,000-$24,000!
Read the whole blog here:
Do You Have Contractors To Help Me Get My Home Ready For the Market?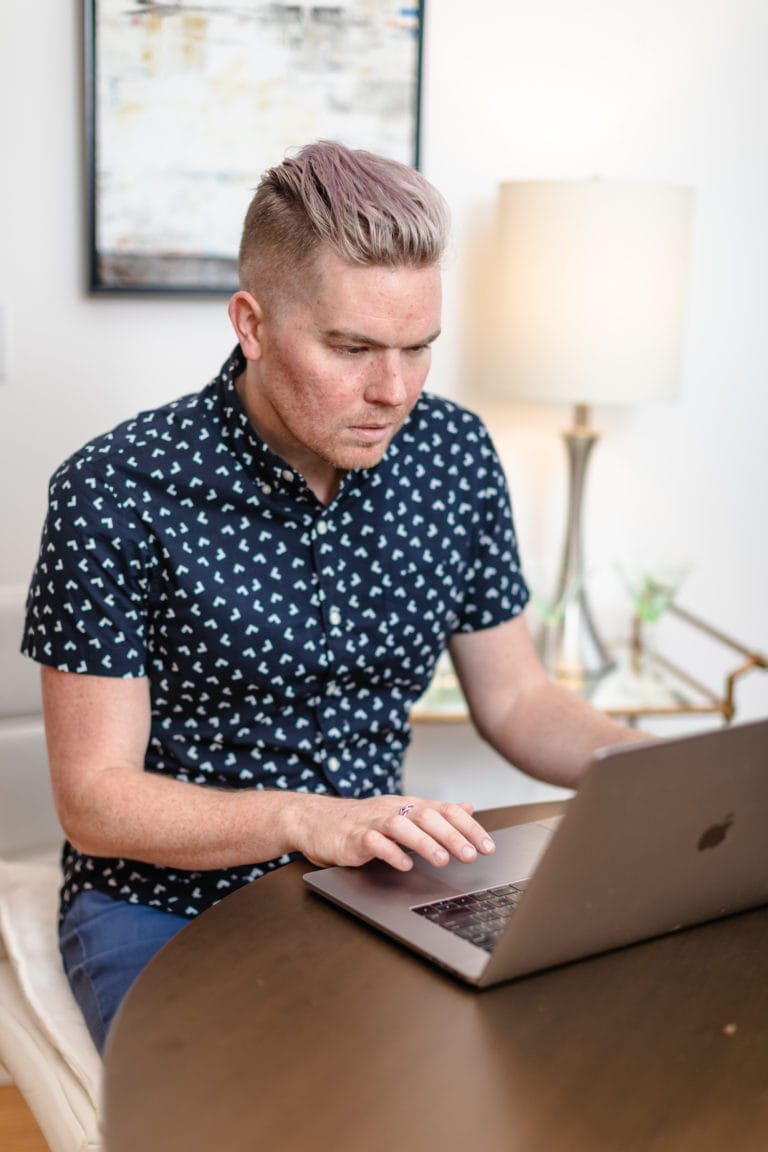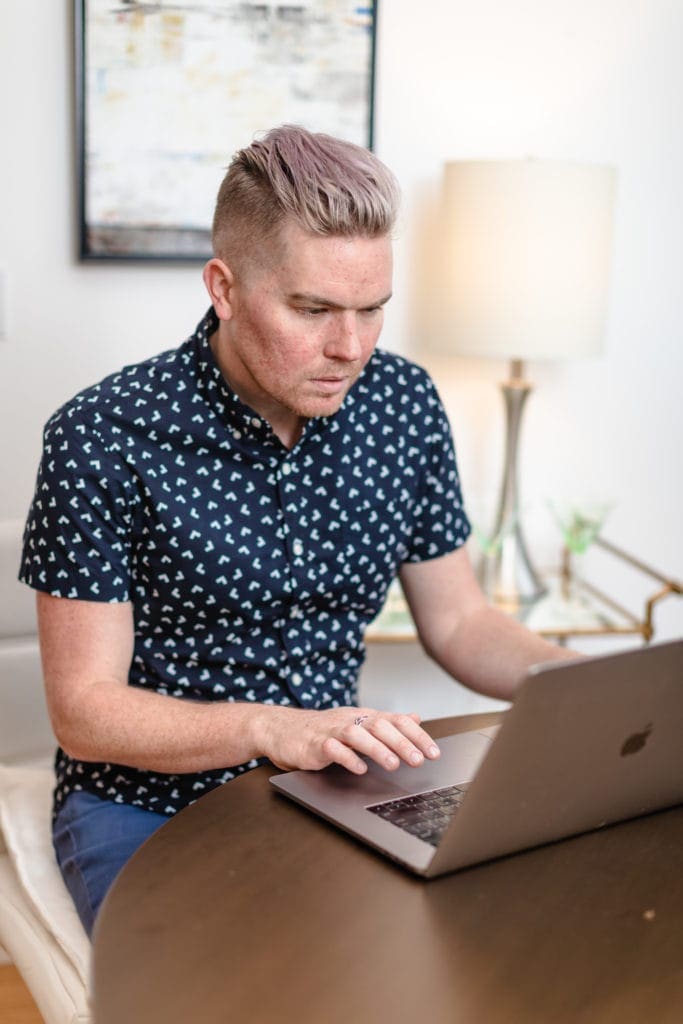 A key to a successful home process is prepping for the sale. This means bringing in painters, carpet/flooring people, a handyman, and so much more. A successful listing agent will have their vendors on speed dial who are loyal to that specific agent. And an exceptional listing team will have one person who manages all of the pieces, nuggets, and details it takes to make sure the home is in tip-top shape when it comes on the market.
Michael Jouver is that person for us on our team. Aka the Listing Manager. He is there to help our clients with big and small questions, schedule the painters, get bids for the carpet, work with the stagers, plumbers, landscapers, and a million other details that happen in the process of listing a home.
Pro-Tip: Fix What's Broken before you bring the home on the market. This will save you time during the listing process. And it will help ensure that your home is the home that moves on to closing and the deal does not fall apart because of an inspection issue. Check out our blog below about fixing what's broken.
What Is Your Online Marketing Strategy to Sell My Home?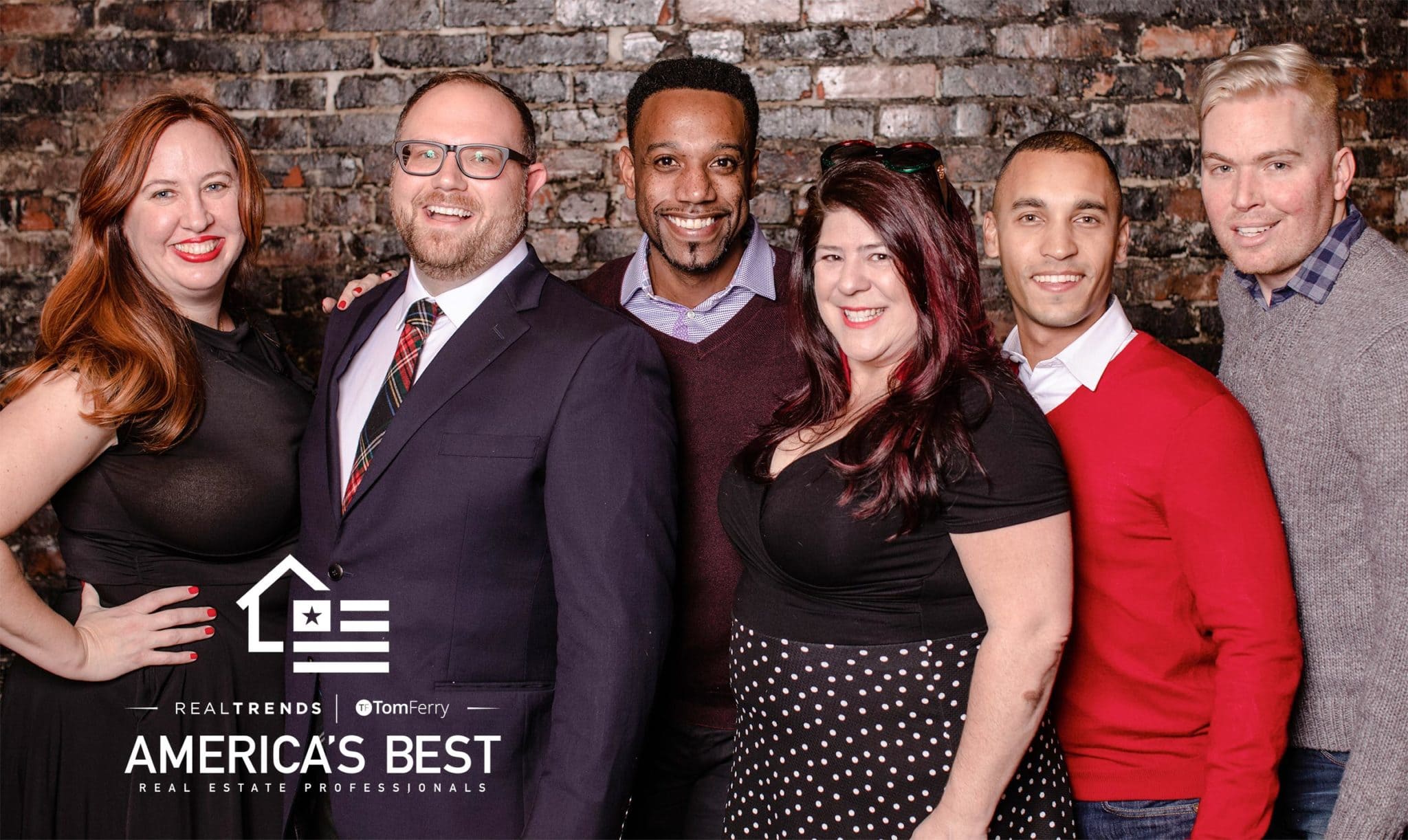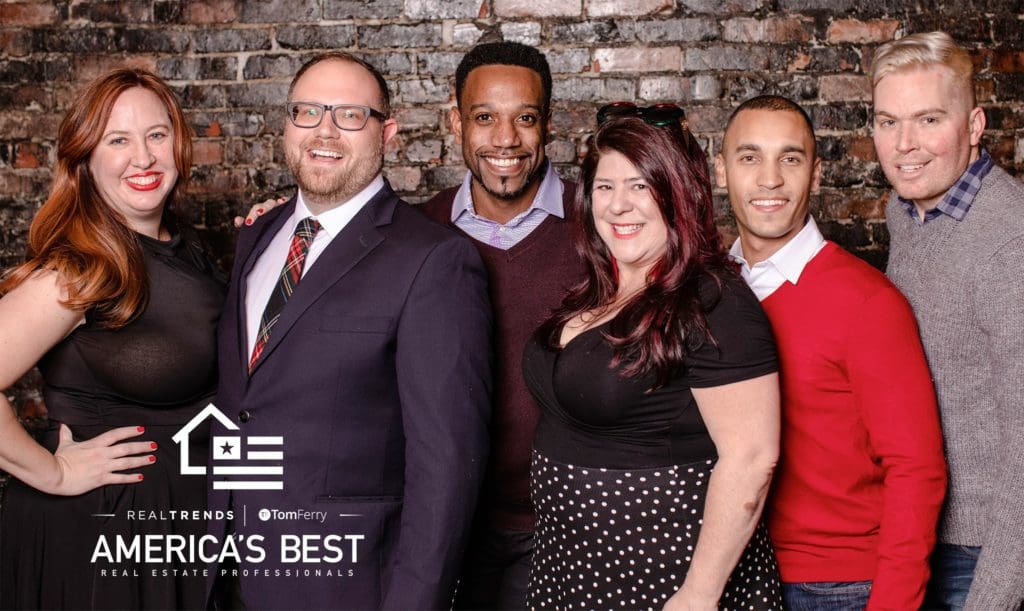 A critical question to ask an agent about selling your home is "What is their online marketing strategy to sell my home?" Why? Agents who have been in the business for a long time have a really hard time adjusting to social media and search processes. And new agents are more familiar with social media but rarely use anything more than the tools their brokerage provides for them. Most brokerages are still playing catch up to powerhouse online listing hubs and miss the nuances of social media, search optimization, photos, and videos. Working with someone who understands the power of marketing is so important to make sure you get top dollar for your home.
For instance. We know we get more views for our home listings because we have built up a large online audience over the years. And at least two of our listings a year are sold to someone who knows us through our social media, email marketing, and online strategy. It is one of the reasons RealTrends and Expertise have awarded Kim V. Colaprete and the rest of the team with awards. They have exact data that shows that a strong online presence results in increased sale prices for her clients.
How Is Your Home Sale to List Price Average?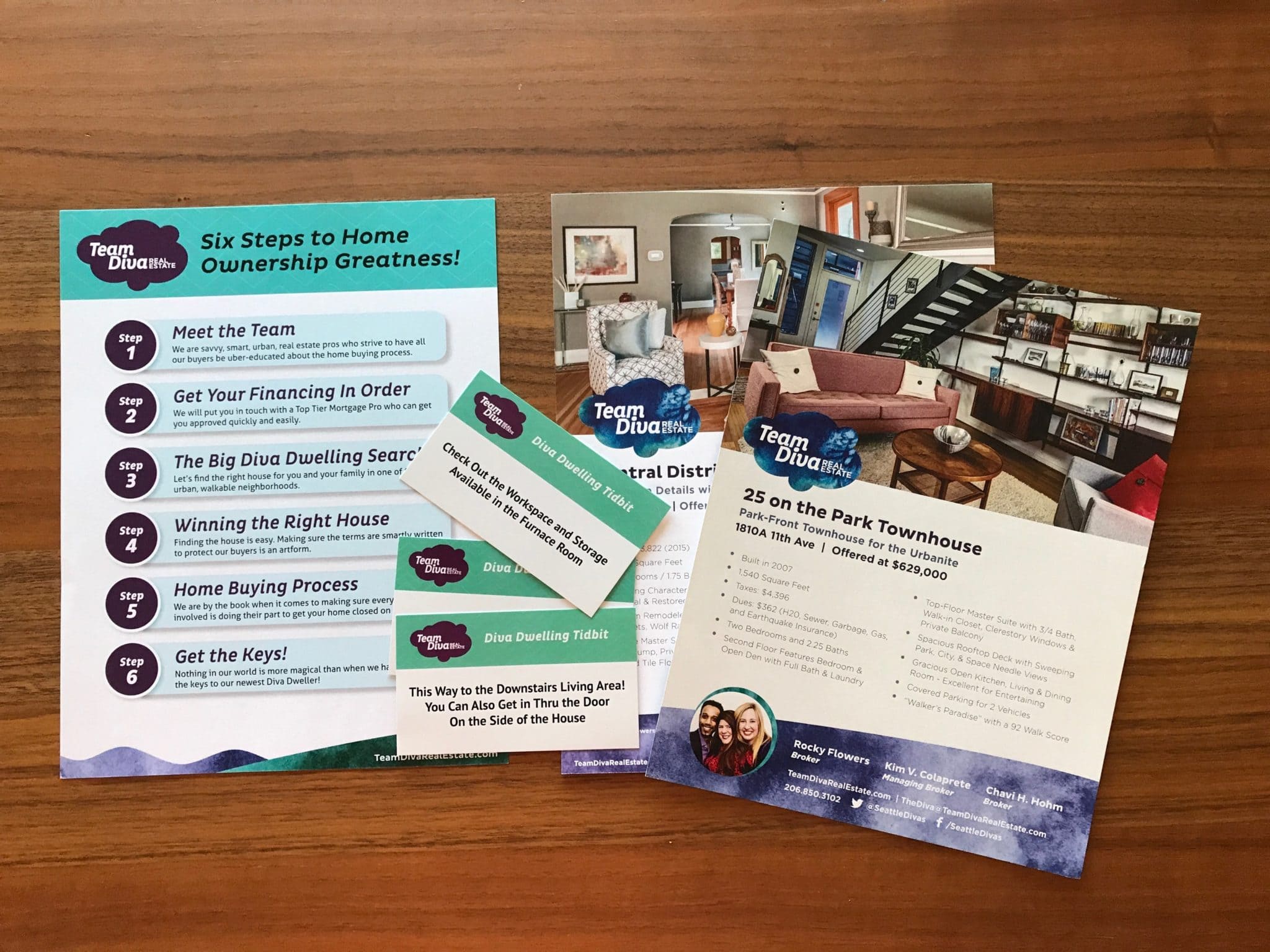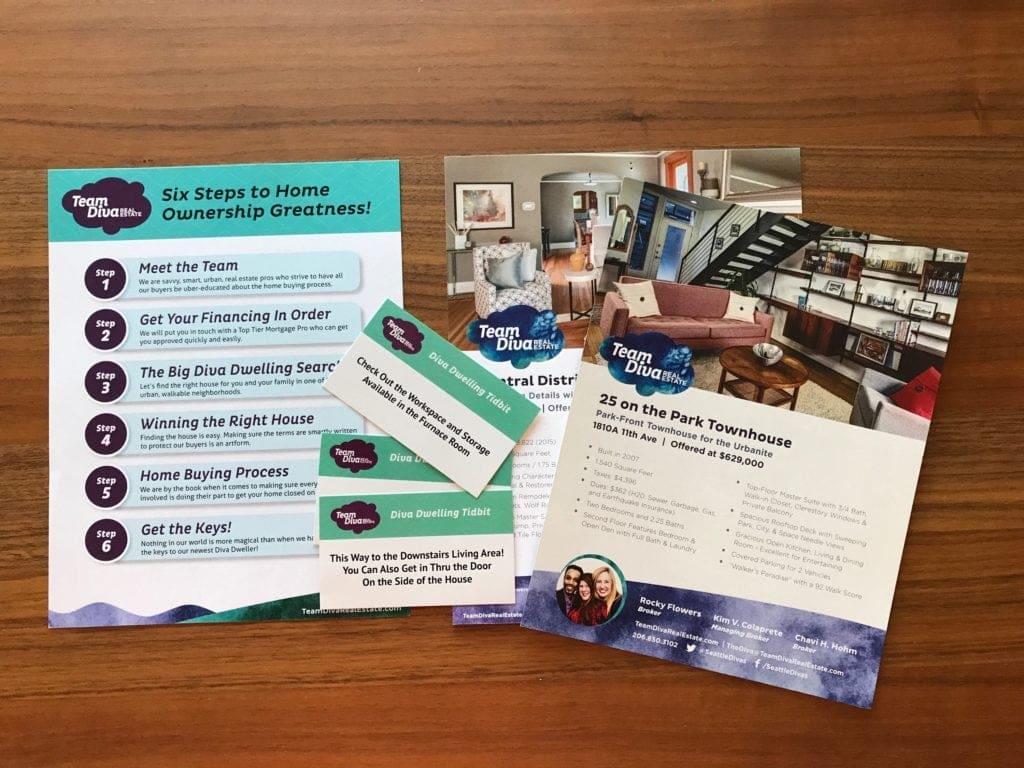 Every agent has a style. And every agent has an average list to the sale price percentage they typically get for their homes. Negotiation styles coupled with all of the pre-work a good Seattle listing broker does to bring home on the market creates a list to sell price average. That average is going to give you the best view of how that listing agent operates.
A couple of years ago Roy and Remington listed a townhouse in Madison Valley. The listing agent told her clients directly:
"If you buy this house you are paying the Diva tax." 
That same agent hired Team Diva to sell her own home several years later.
The Diva Tax? We consistently beat the city average for our listings. For instance, in 2019 the list to sell price in Seattle hovered between 99-100%. And Kim's personal listing to sale price was around 105% or 5% over asking. The buyer's agent for the Madison Valley looked up our stats and saw that we consistently outperformed the average agent in the city.
What Is Your Plan If the Home Doesn't Sell In the First Week?
Another key question to ask a listing agent is "What if my home is on the market for more than one week?" A lot of agents have gotten super used to having a home sell in multiple offers in the Seattle market with minimal effort on their part. After all, 20% of all licensed real estate agents have only had their license for ONE year. None of these new kids remember the recession, much less a market that was 30 days or so to sell a home. Having a super detailed plan to sell a home and have contingencies in case homes does not sell is critical. We have a 30-day strategy for every home. And we are small enough to innovate on the fly if needed.
Do You Hold Open Houses?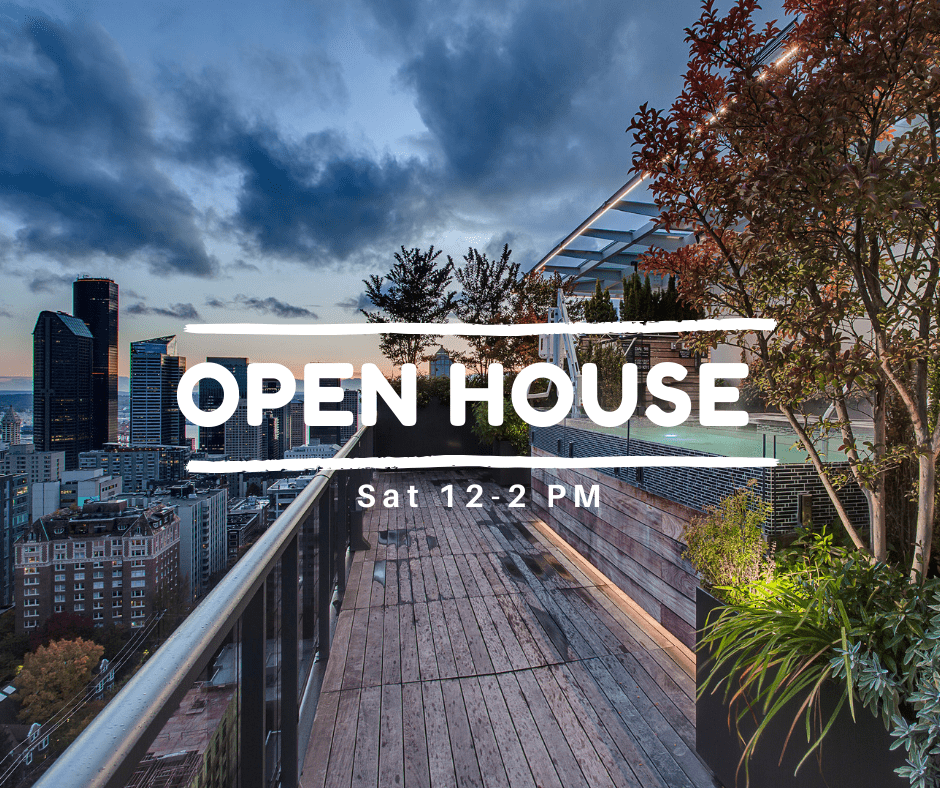 I know this must feel like an obvious question to ask a listing real estate agent. But a lot of top-tiered agents have the newest agents in their branch host open houses. Or they only do open houses the first weekend and do not host anymore opens. Why? I do not know. Redfin did a great study and found that homes that had regularly scheduled open houses sold for almost $10,000 more than homes that did not hold open houses. At Team Diva only our team or a few select experienced agents are allowed to hold our listings open. We know we do a lot of work to bring the home to the market. And we know the positive impact an open can do for a home. So we will do whatever is possible to make sure that home gets as many people viewing it in person as possible.
What Does It Cost To Sell My Home?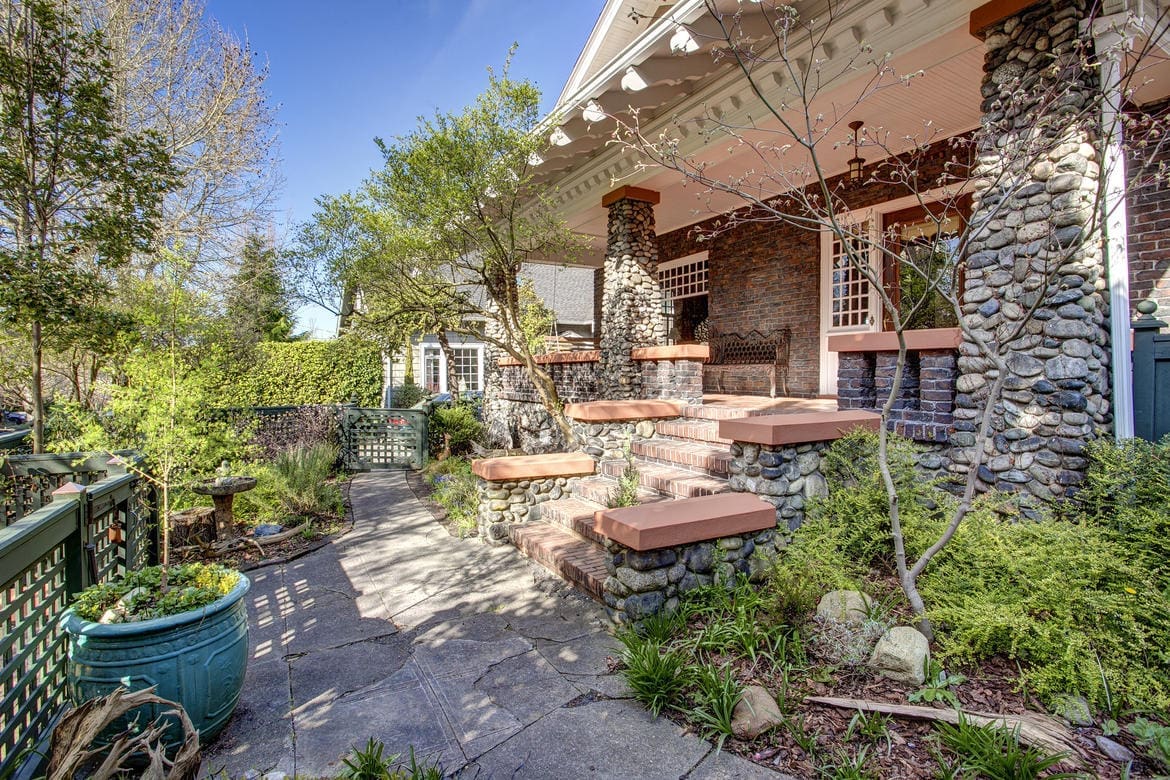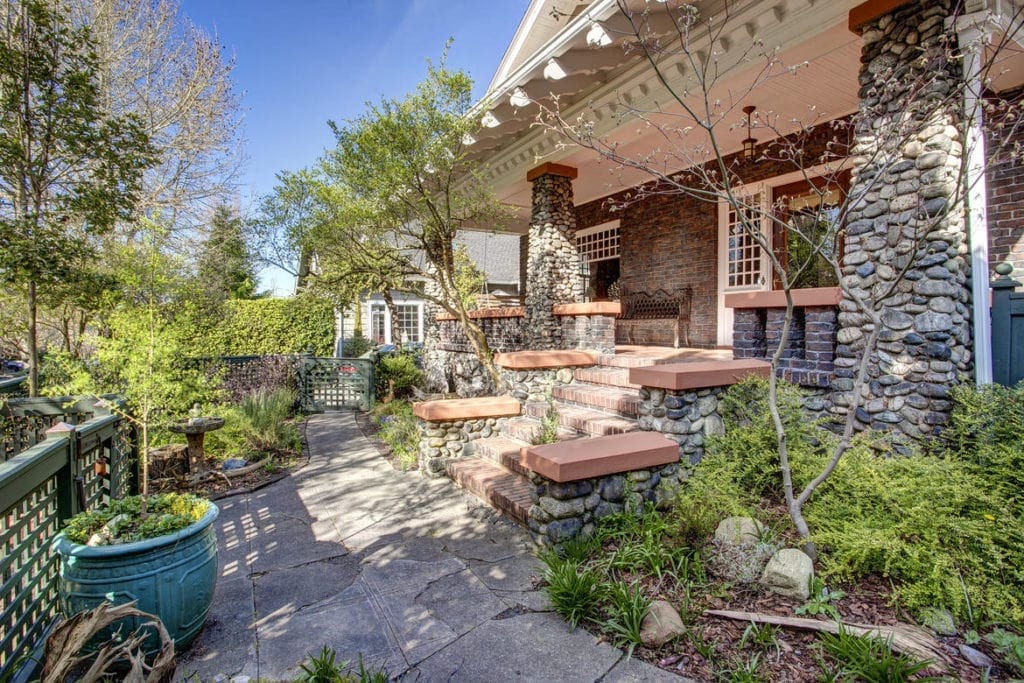 This number one question every real estate agent gets is "What do you charge?" The BETTER question should be "How much does it cost to sell my home if I work with you?" Why?
A lot of agents who just want the listing will automatically reduce their commissions but not pay for cleaners, landscapers, last-minute staging items, or a bunch of other details that come up in a listing. And the biggest surprise at the closing table for most sellers is the Excise Tax. We do not have capital gains or an income tax in Washington state. As a result, the state has decided to fund education via King County home sellers. No joke! But that is a different story.
We have a blog that goes into detail about what it costs to sell a home in Seattle.
First Time Home Seller Education: What Does It Cost To Sell A Home?
Other Questions to Ask a Listing Agent to Sell Your Home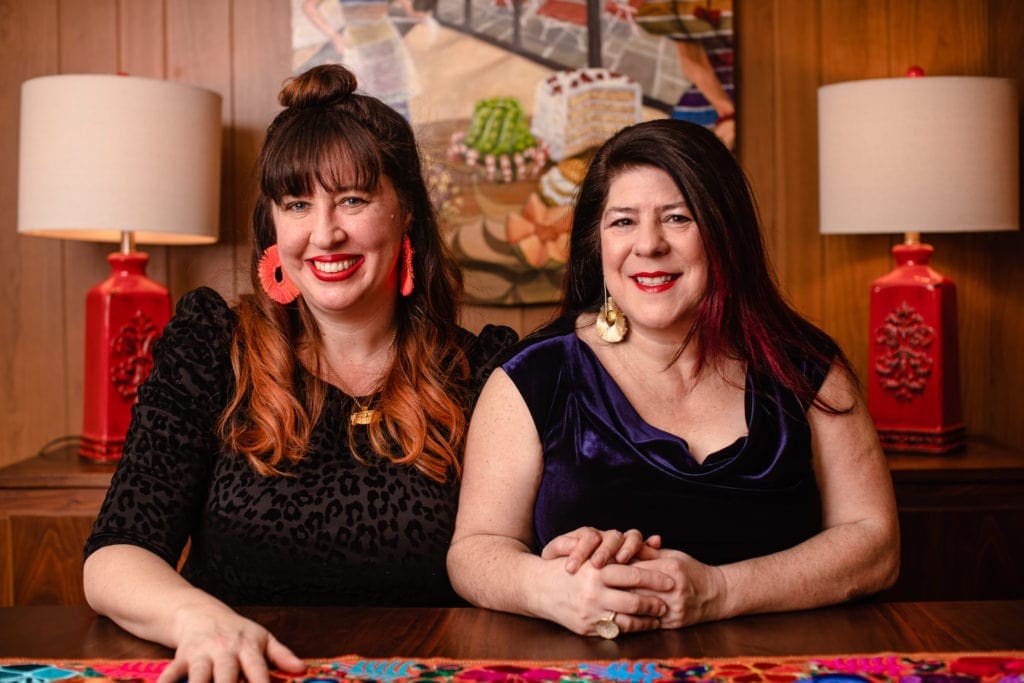 A few more questions that are smart to ask a listing agent to see if they are a good fit for you during your home selling journey are as follows:
How do you prefer to be communicated with?
How many listings do they carry at once?
What is their marketing plan?
Are they familiar with selling condos/co-ops/townhouses/waterfront homes/luxury homes, etc..?
Do you send a weekly report?
Do you co-list with other agents?
What happens if you are on vacation?
Explain how you overcame a difficult negotiation for a seller?
Do you use Matterport to take a 3D video of the home?
Should I allow pre-inspections if the home sells in multiple offers?
Do you use silent talkers to explain the benefits of what is inside the home?
Should I get an inspection or sewer scope prior to listing the home?
Should I wait to look at offers?
Team Diva has been asked every question and has been involved in a ton of different home selling situations. Each home is a little different and has its own unique home selling journey. We hope these questions will give you a better idea of what to ask an agent. And we hope this content gave you insight into our Team Diva Home selling process.
---
Now That You Know What To Ask A Potential Real Estate Agent, Keep Learning.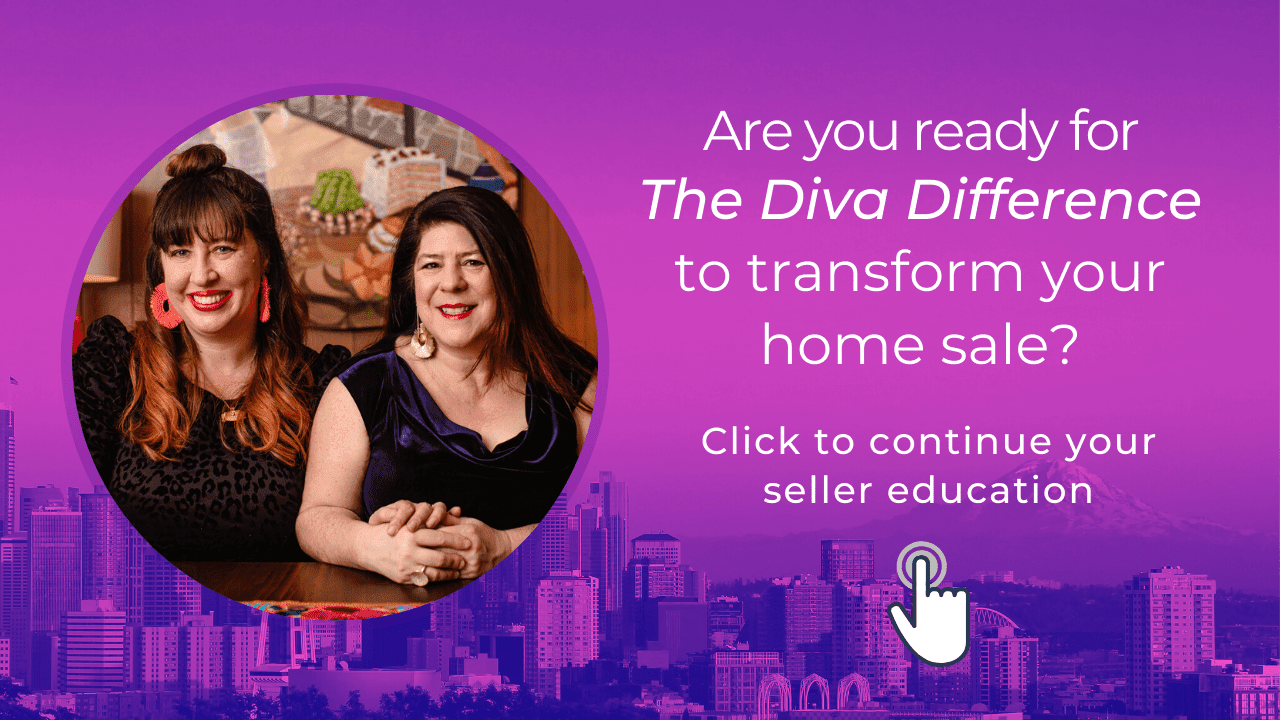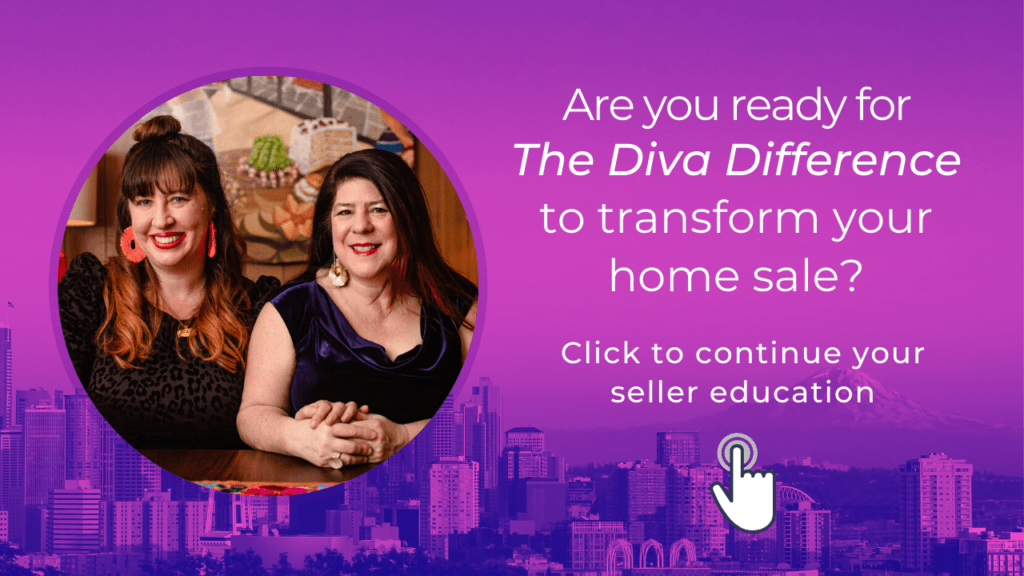 For more information specifically about our home selling process jump on over to the First Time Home Seller Blog. (I swear there are nuggets for you experienced home sellers as well.) We have decades of combined experience on our team… we've seen it all and we have worked to boil down the home selling process into a simple outline. Still, surprises abound in every transaction, which is why having an experienced, top-rated real estate agent at your side is critical if you want to sell your home for top dollar.
We are here to help. Our team understands that this process can take a year or two. And we are more than willing to give you a personalized plan to get the ball rolling. Feel free to contact us directly at thediva@teamedivarealestate.com or call/text 206-271-0264.