JUST SOLD! My amazing Diva Dwellers received 18 offers and sold this Contemporary Rainier Beach Home for 32% over the list price. This is the highest over list price Team Diva has ever sold a home for. And more importantly, it is a record for the neighborhood as well. The home was originally listed for $683,000 and I sold it for $901,275. Our Diva Dwellers Heath and Lara were great at understanding the process and did the work. Michael and the team did the work to make subtle updates to the home which complimented the extensive and fabulous staging. My signature Diva Kim flair for videos and blogs pushed the marketing strategy to the next level. Hence, I was able to sell this home for top dollar. 
My amazing Diva Dwellers received 18 offers and sold this Contemporary Rainier Beach Home for 32% over the list price!
I had met our Diva Dwellers Heath and Lara long before I sold the Rainbow Roost for them. Lara was living down the street from us renting a house. One day Chavi invited them to a party at Chez Diva cause she heard there were cool Queers living in the neighborhood. Lara and Heath were combing households with two other Poly Queers. And to make the magic happen Lara asked me to sell her Columbia City townhouse. And of course, we sold that fab home for 14% over asking which at the time was a record for the area.
Anyh00 fast forward our team helped our fellow queers find their Rainbow Roost.
Let's take a closer look at what we did to ensure that this Contemporary Rainier Beach Home sold for more money price per square foot than any of the neighboring homes in years. I know. That old story of the Diva Difference. But listen Diva Fam this house legit surprised us in the results we were able to accomplish. 
---
How Did We Sell  This Fab Rainier Beach Home in Multiple Offers?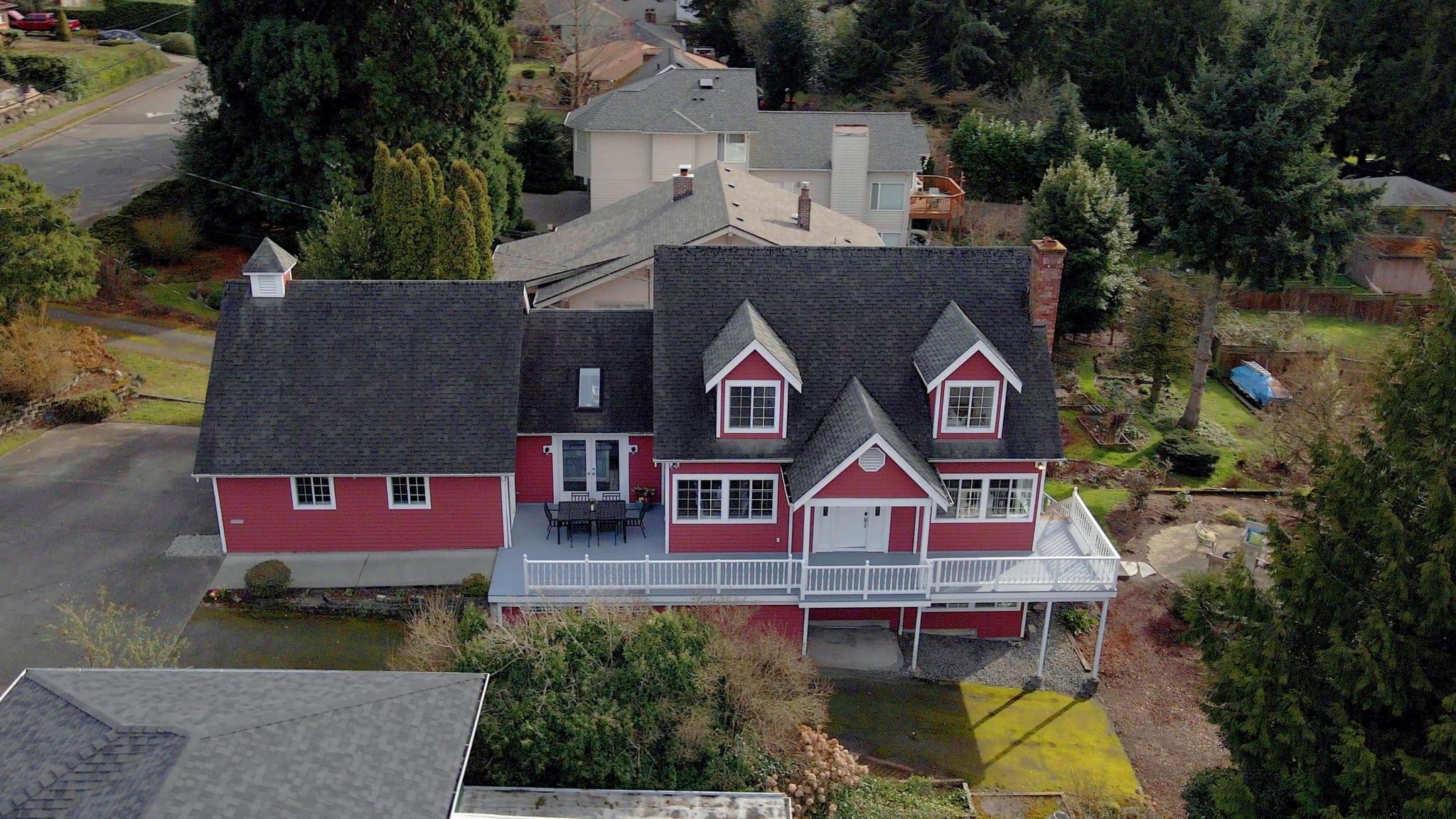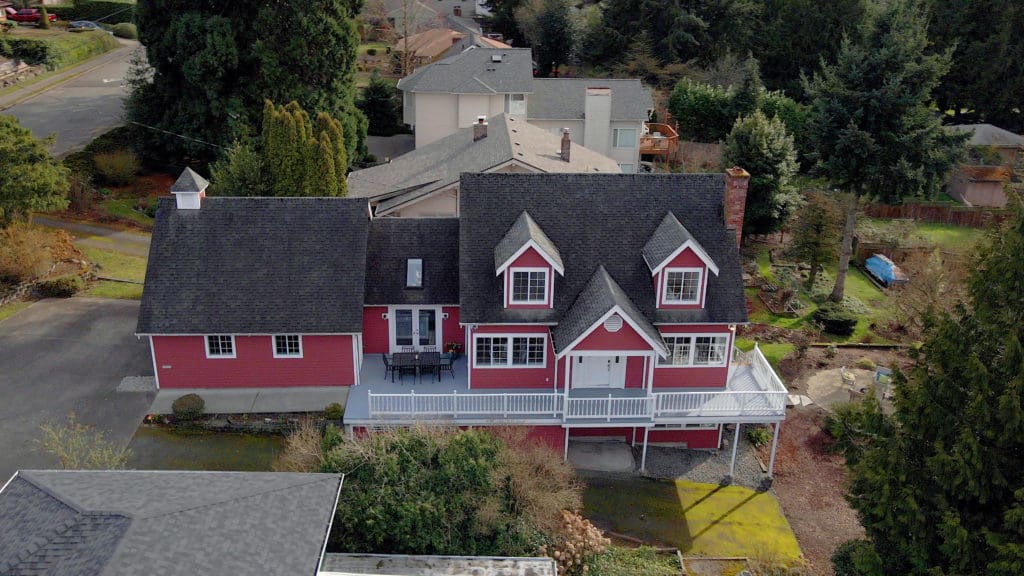 First off, we need to give some high fives to our Diva Dwellers Lara and Heath. Lara, her primary partner Heath, and Baby Mars decided they wanted to sell the Rainbow Roost and move to Tacoma. We knew we needed a plan to make this work. In the real estate trade, we call this a Buy-Up Process. Basically buying another house when you own a house. 
The strategy we took was to have Lara, Heath, and Baby Mars is as follows: 
Review the options in the Buy Up to Your Next Home Guide in Seattle
Sellers Make a Difference in the Preparation Process
Team Diva's Marketing for the Win (No for Real!)
Review the Options in the Buy Up To Your Next Home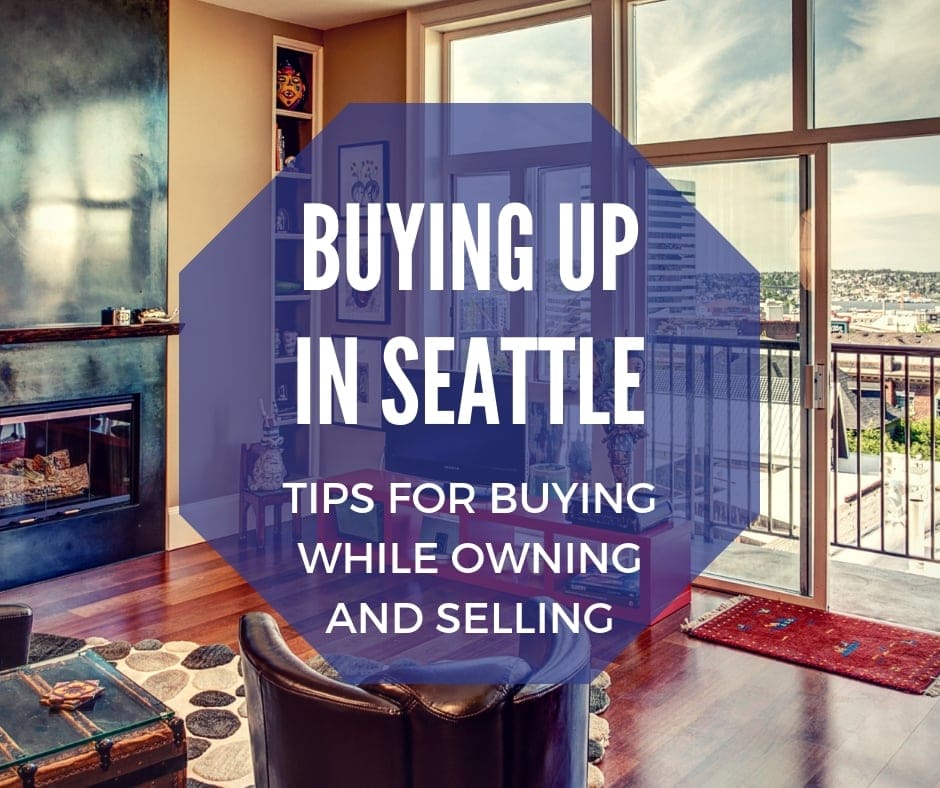 My Diva Diva Dwellers Heath and Lara were faced with a predicament. How do you sell a house while you are living in the house and you have a young human? And in this situation you also have roommates and it is COVID?
Our Diva Dwellers were not able to make a contingent purchase. They also did not want to buy a home before they sold the Rainbow Roost. So they moved out of their home, rented a place nearby, and Team Diva went in and did our Diva tornado magic! 
Options to Buying Your Next Home When You Own a Home
Moving Up Option One: Find a Home And Buy It Contingent on the Sale of Your Home
Moving Up Option Two: Sell Existing Home, Go Rent, and Then Buy Your Next Home
Moving Up Option Three: Buy Next Home and Rent or Sell Your Old Home
Lara and Heath opted to go with Option One. And they took the extra step of moving completely out of their Rainier Beach home. They rented a temporary home so Michael and I could go in and make the magic happen during the preparation process.
Need Extra Help? Want to find out more to move up to your next home while owning a home? Check out our handy guide to make the magic happen for you.
Bonus Content: Read stories of other Diva Dwellers who have made the leap to buying their next home while still owning a home in Seattle.
Now let's dive into the real magic. HEATH AND LARA and all of the preparation they did to sell their home!!!!!
Heath and Lara Make a Huge Difference During the Preparation Process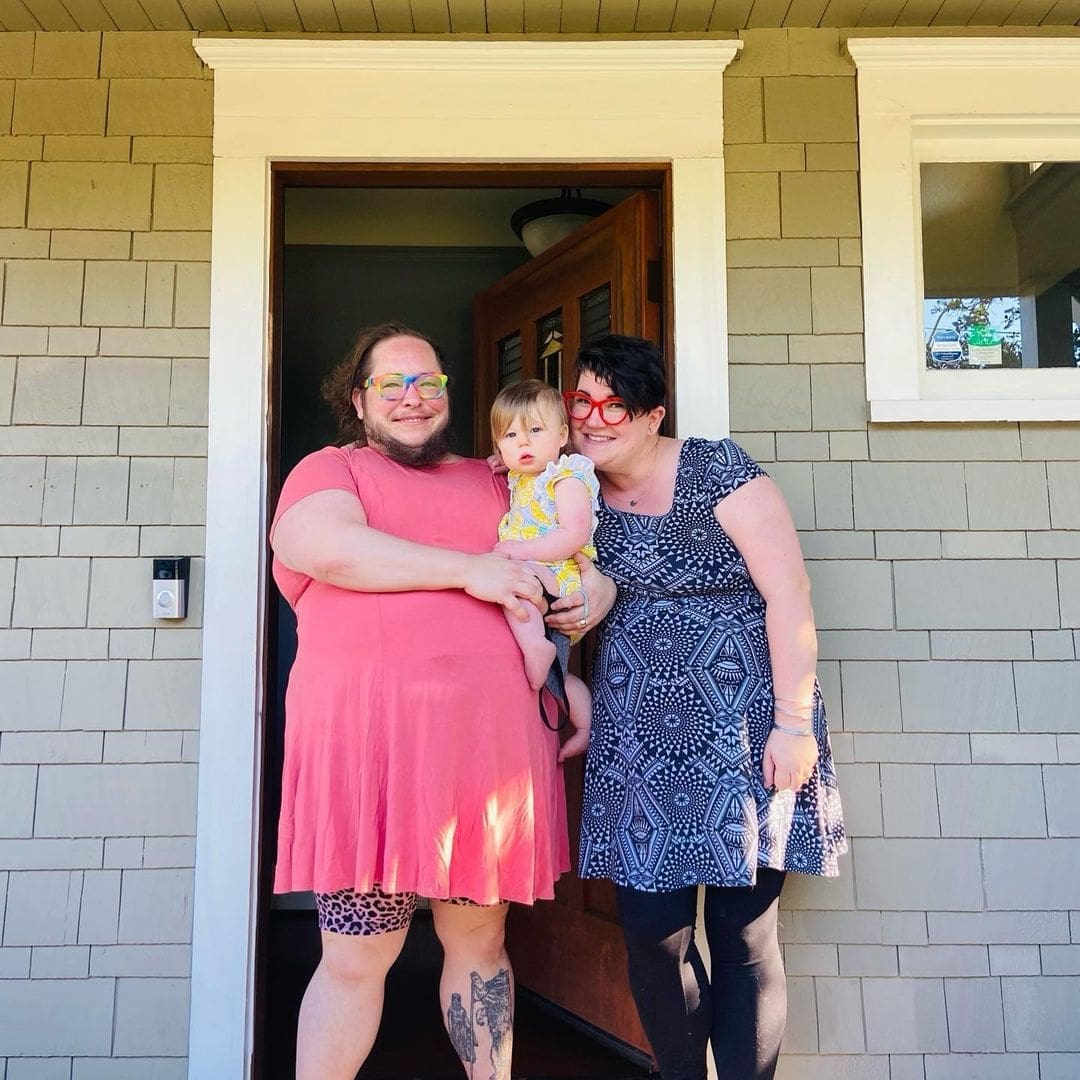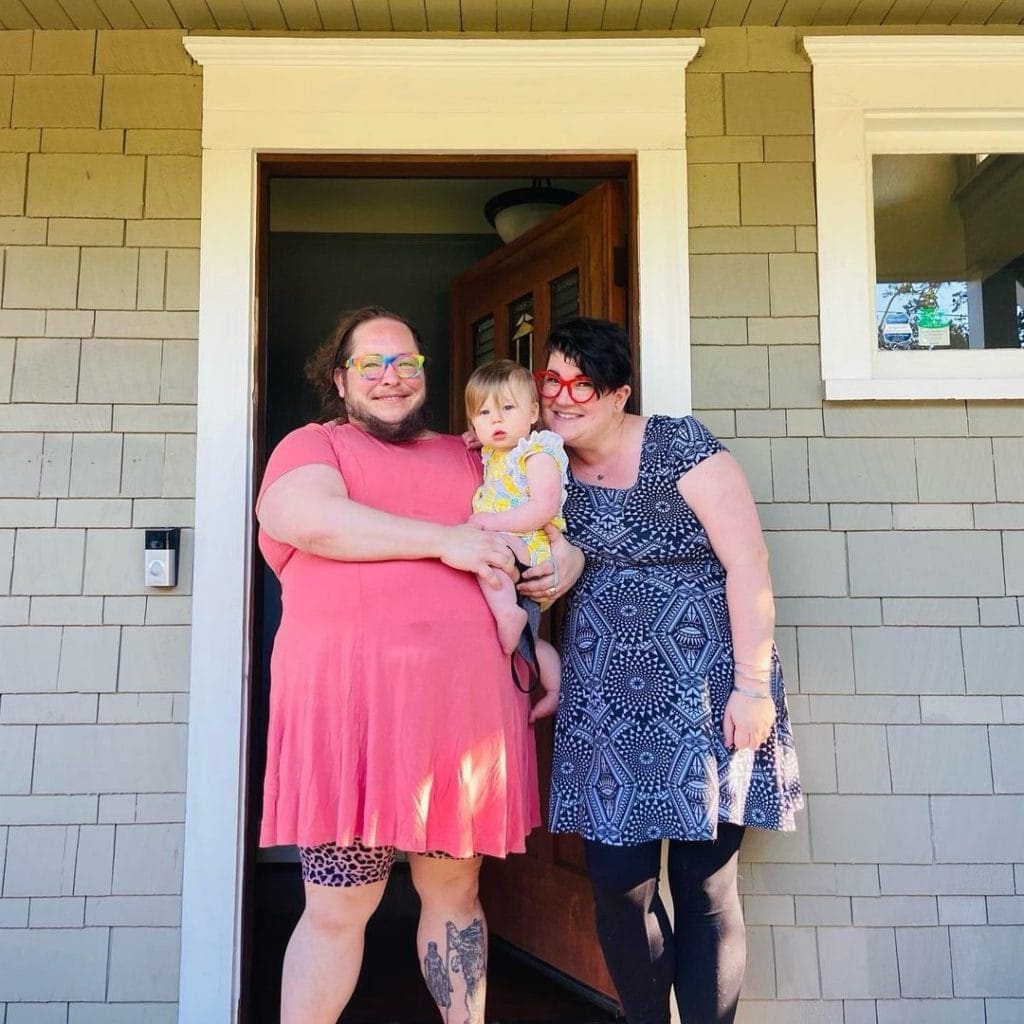 Lara and Heath did an incredible job preparing their home to sell. The biggest time saver is the fact that they moved out of the home which allowed our team to move quickly. And were ready to take all of my advice about what to spruce up, clean up, and what it takes to get that Diva Difference in the final sales price. In fact, they spent $20,000 getting their house ready for the market. And as you already know, it paid off in a major way. The clients who listen to us get big results! 
Michael coordinated (with detailed instructions by your fav Diva, Moi) with all of our vendors to get the project ready to hit the market perfectly.
Preparation List for the Rainbow Roost aka our Fab Rainier Beach Home
Painted Majority of the Interior of the Home
Redid and Repainted the Railing on the Outside
Power Washed and Cleaned the Gutters
Cleaned the Windows Inside and Out
New Carpeting in the Stairs and in the Bedrooms
Replaced The Boob Lamps – Don't Get me Started
Changed Out the Exterior Lights
Minor Repair Work on the Flooring
Huge Fluff on the Yard and Made it Look Summer Ready
Installed a Brand New Patio in the Backyard
Deep Cleaned the House
Then finally we of course had the house professionally staged by Open House Staging. 
Each house has its own unique list of what you need to do to prepare the home for that Diva Difference. Here is one of our guides you can check out and how to get your home ready to sell.
Also, we cannot brag enough about everything Heath and Lara did to make this home reach the final price. It was pure magic.
Team Diva's Marketing is the Reason This Home Sold for 32% Over the Asking Price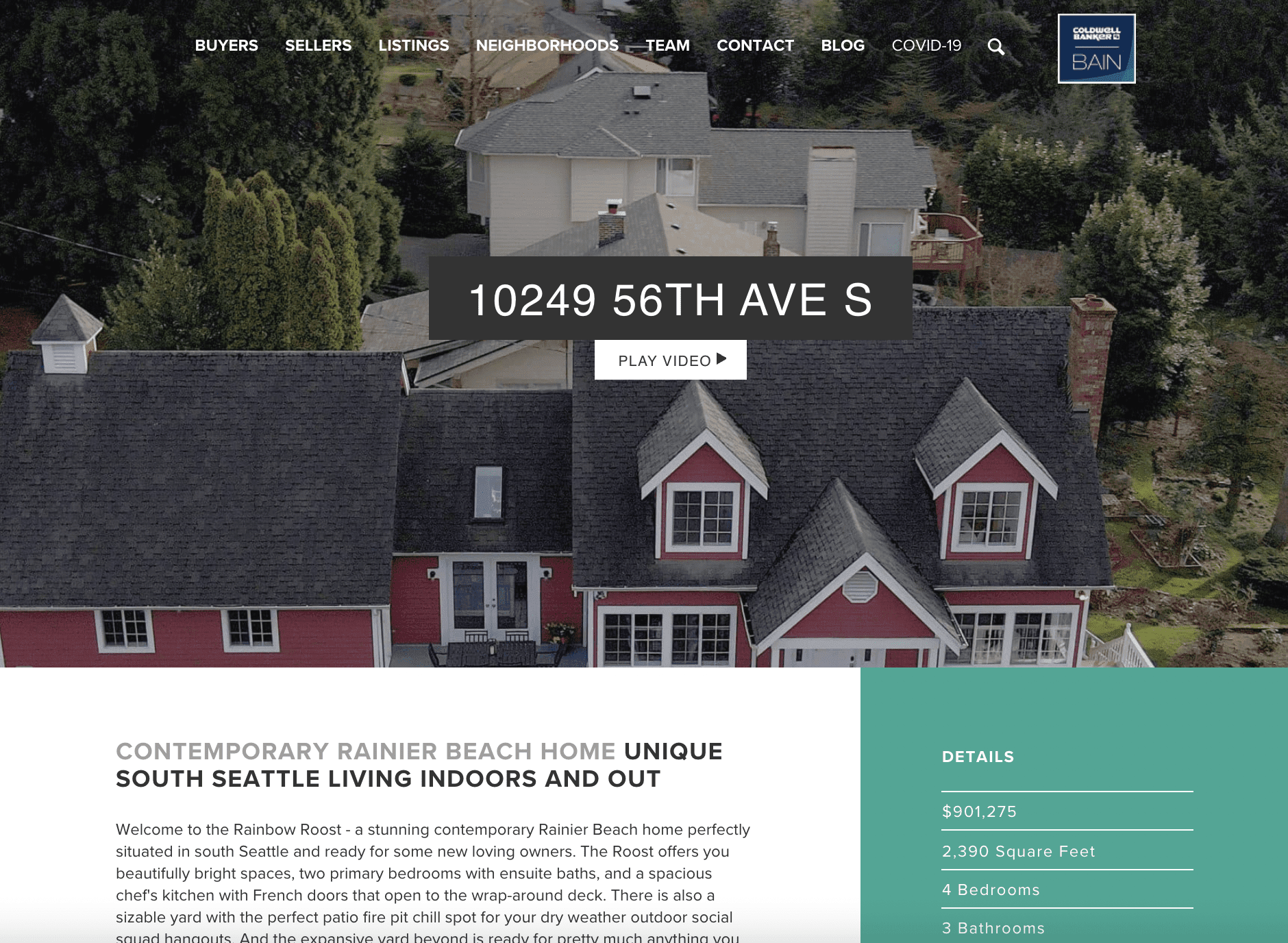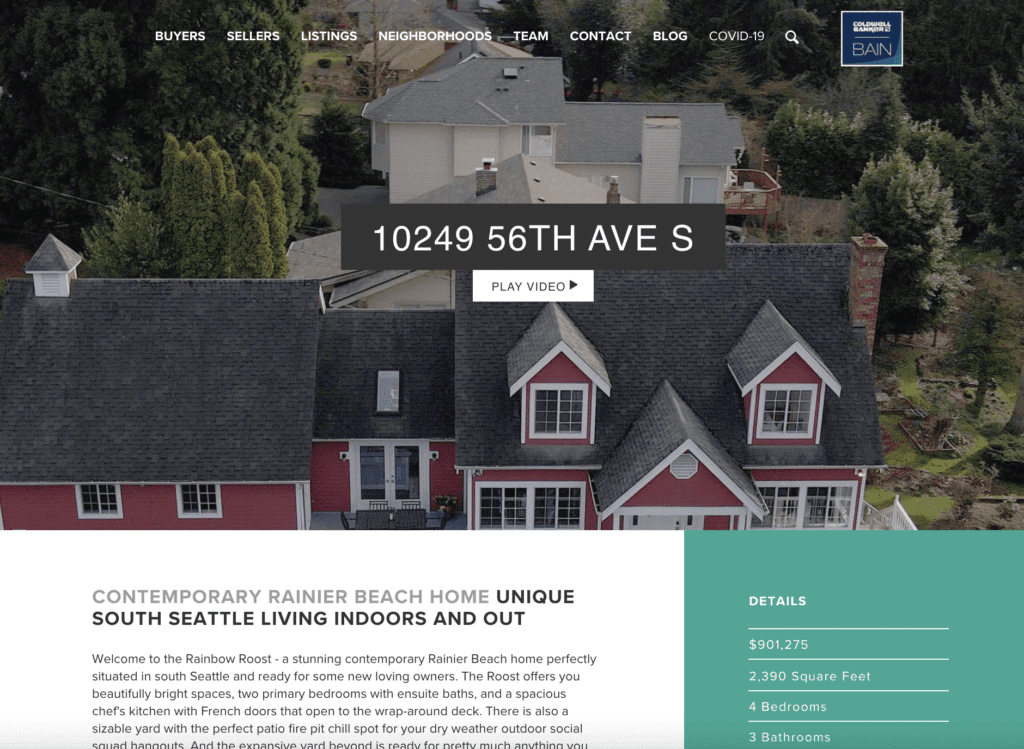 When it comes to marketing our listings, Team Diva goes above and beyond. To start with, we always get professional photography (including stunning drone shots). We have our own robust SEO-rich website and one-of-a-kind listing pages. This allows us to feature at least 60 photos of our listings to really show off every angle. In addition to fantastic photography, we shoot a video tour, and we feature a 3D tour so you can immerse yourself in the home. We also write blog posts about the home, and more. We also harness the power of our extensive social media presence to make sure as many people as possible set eyes on your home! 
The majority of the listing brokers in the market do the bare minimum because they know the home will sell. Not our team. We know that if you do what it takes to give your home that extra sparkle you win every single time.
Team Diva's Video Highlighted the Contemporary Rainier Beach Home
We have been investing in the Team Diva Youtube channel for years now. I always shoot a video tour of our Diva Dwellings so I can talk about the finer points of each home. Many listing brokers only do a pass-through and do not really go in-depth to describe the home. As you know Team Diva is always trying to win that Google race. And part of that strategy is really detailing out the details of the home so a potential buyer can get a good feel for what is available. 
The Blog Told the Story of the Contemporary Rainier Beach Home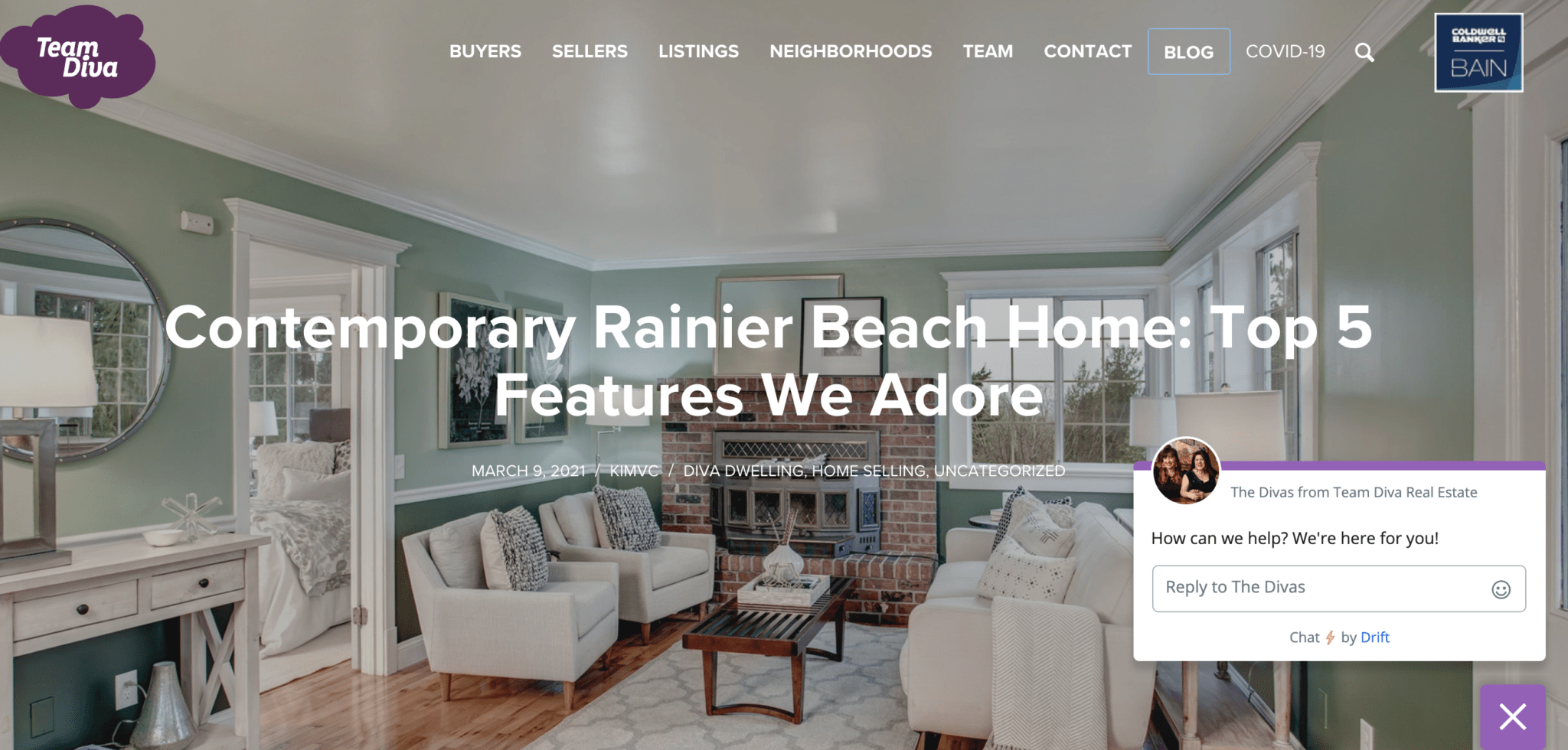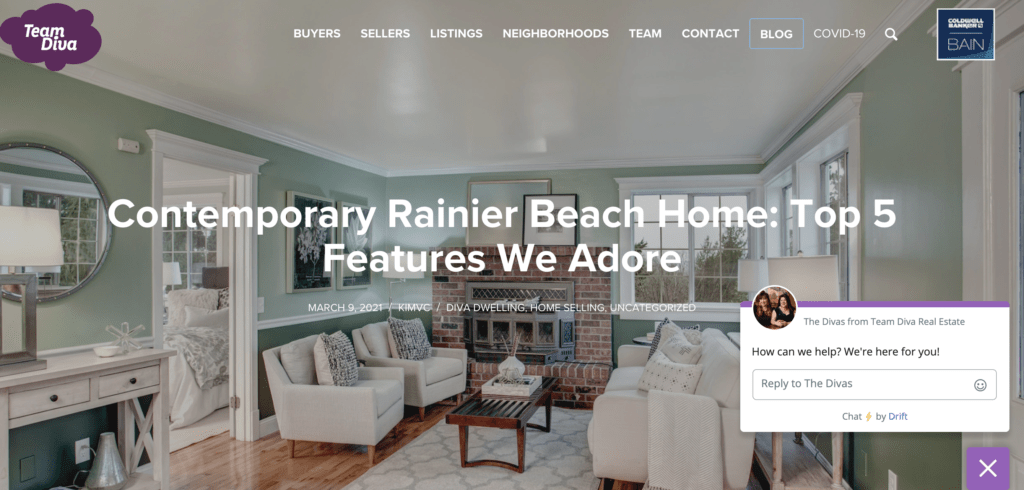 In this in-depth blog post "Contemporary Rainier Beach Home: Top 5 Features We Adore," I provided an even deeper look into what makes the Rainbow Roost so special. Most homes cannot be summarized in just a few sentences. I shared the perks of having 2 primary bedrooms with ensuite baths, the large cook's kitchen, the picture-perfect outdoor space, and the rare garage. I also used the blog post to highlight the best things about living in the Rainier Beach neighborhood. 
Check out the blog here and get a feel for exactly how detailed I like to get when describing a home we just listed.
Marketing to Our Social Media Following on Facebook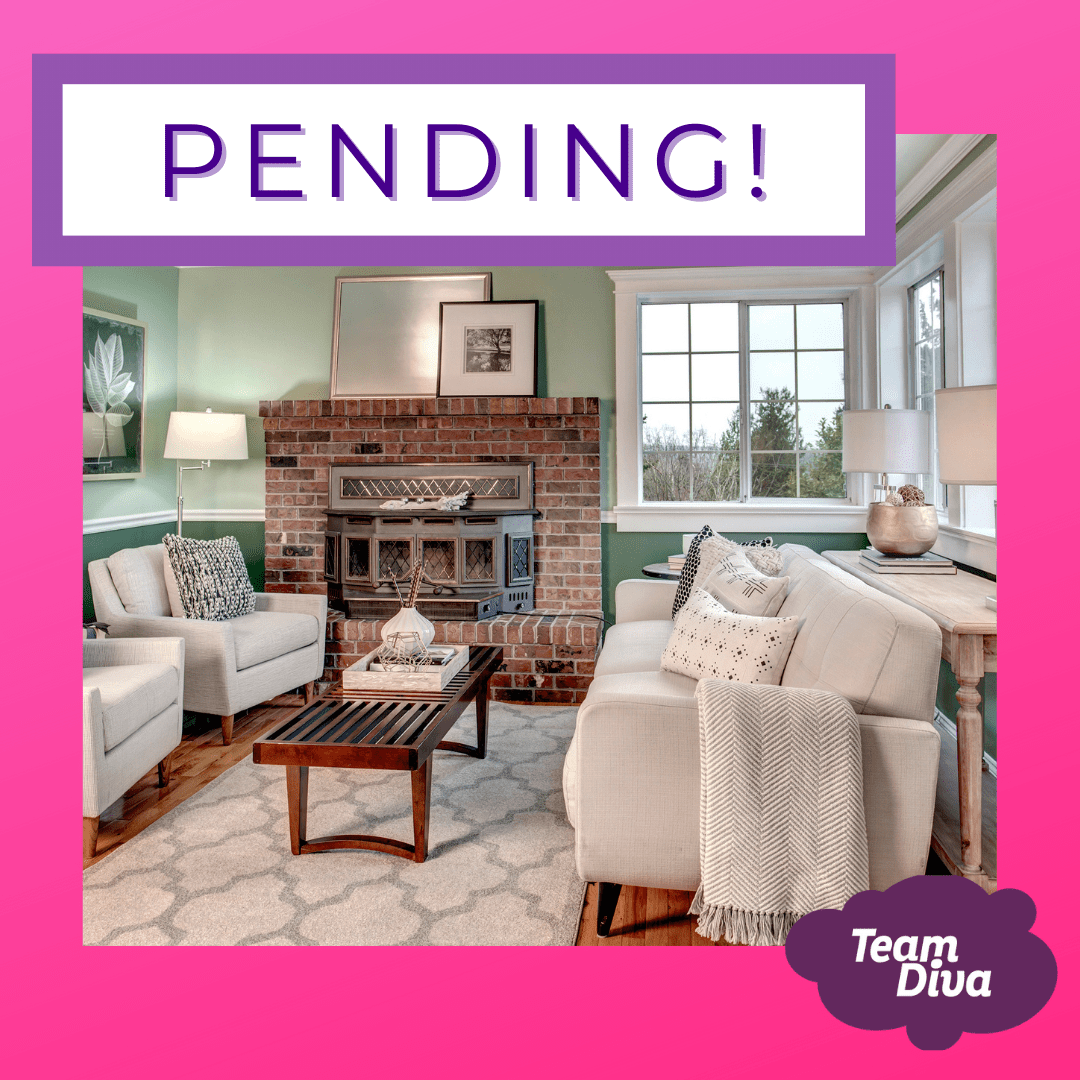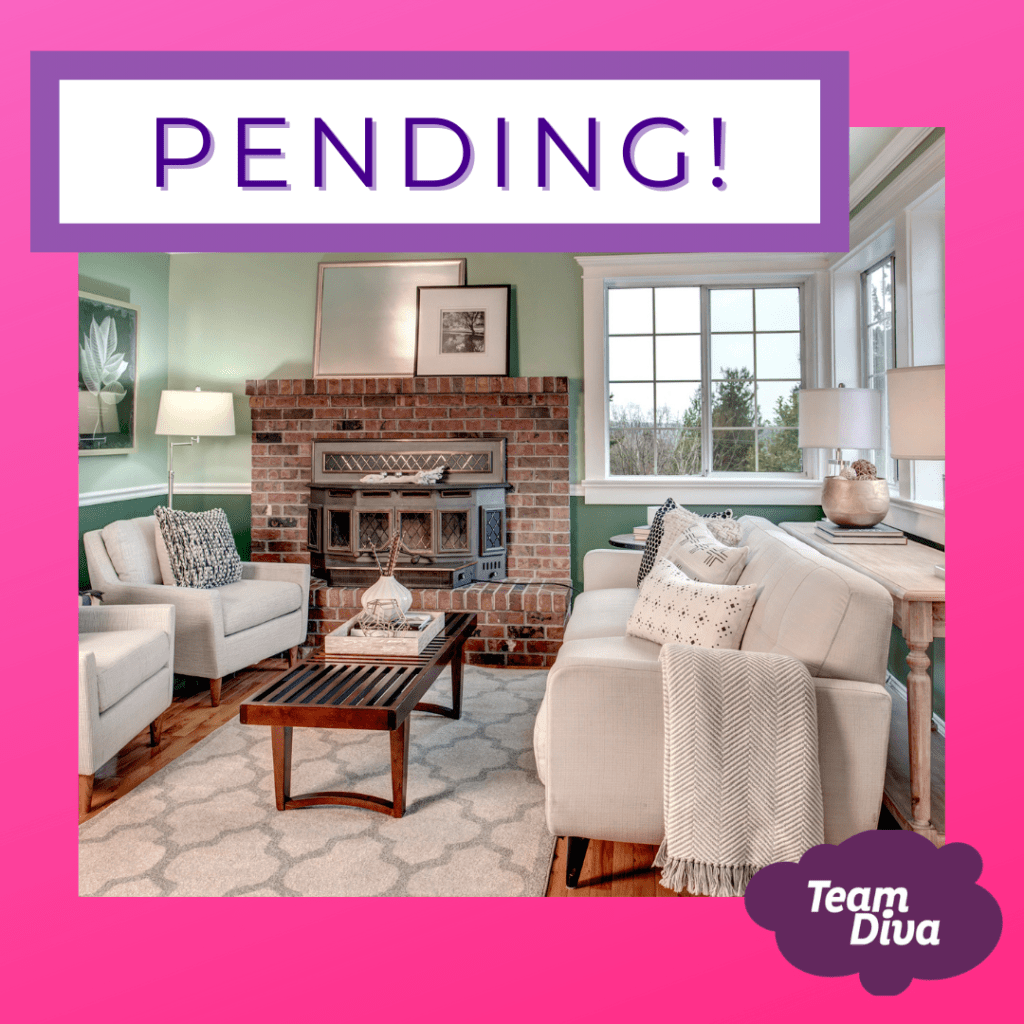 We have a large (by real estate standards) social media following and an active audience. Let's just say our audience loves us. Every listing we put on the market gets extra special love. And we go beyond the standard stock images and presentations a large broker puts out there. We make sure our homes stand out in the crowd. 
Team Diva makes sure that Divaland (and beyond) sees your beautiful home, and we share an abundance of stunning photos and key details on Facebook and Instagram. 
---
Team Diva Sold This Fab Rainier Beach Home For 32% Over Asking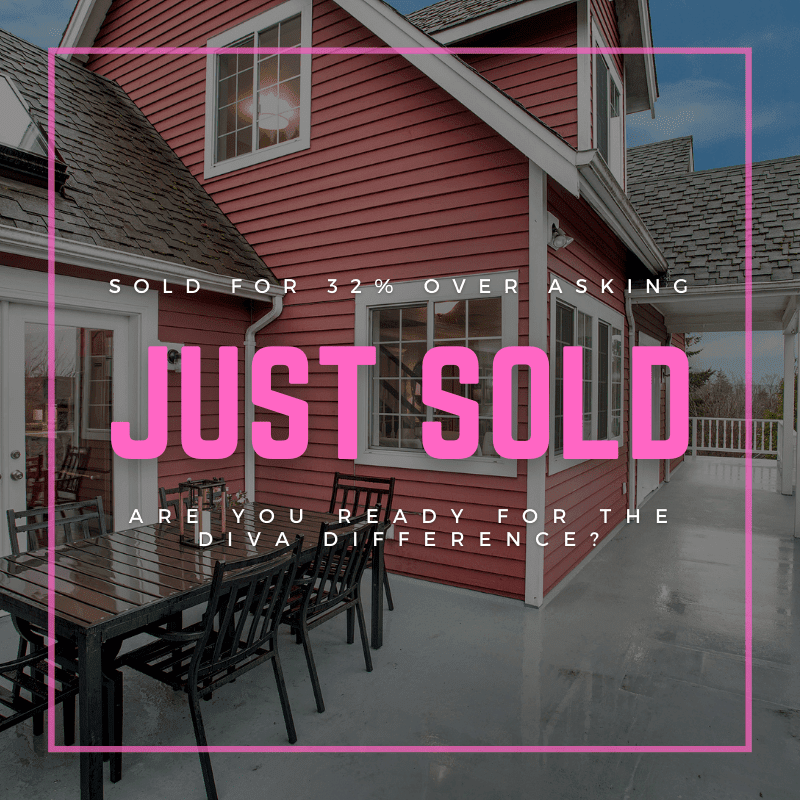 From the day this home hit the market, there were showings immediately. In fact, I had over 100 showings at the Rainbow Roost while the home was on the market. People were still trying to see the home even after we turned it over to Pending.
We knew we had a unique home on our hands. But it was a challenge to find comparables, solds, or pendings in the neighborhood. There was not much inventory as is the story right now in Seattle. And most things that had sold in the neighborhood did so in 2020 or in January/February whereas I listed this home in April 2021. The only homes in the neighborhood selling in the high $700,000s were new construction, and homes selling for over $800,000 were closer to the light rail. I also believe that Rainier Beach is undervalued and is just starting to find its stride. But I knew that there would be a lot of demand for a home with this many bedrooms and baths. 
100 showings. 18 offers. $901,000 final price. 32% over list price. Highest over list price we've sold a home before.  
I ended up receiving 18 offers for this home. We received an early offer that my sellers did not take; I really wanted to give this home some time on the market. In the end, this Fab Rainier Beach Home sold for $901,000, which is 32% over the list price. This home was originally listed for $683,000. This is the highest over list price Team Diva has ever sold a home for, and it is a record for the neighborhood as well. 
How Did We Do It?
Review the options in the Buy Up to Your Next Home Guide in Seattle
Sellers Make a Difference in the Preparation Process
Team Diva's Marketing for the Win (No for Real!)
Whew! I am so thrilled for Lara, Heath, and Baby Mars. They bought a beautiful home in Tacoma and are moving there any minute now. I also love that the Rainbow Roost was purchased by a queer couple with lesbian real estate agents. We really put out the rainbow vibes with the Rainbow Roost! 
We are here to help. Our team understands that this process can take a year or two. And we are more than willing to give you a personalized plan to get the ball rolling. Feel free to contact us directly at thediva@teamedivarealestate.com or call/text 206-271-0264.