We want you to be as informed as possible as you begin the search for your dream vacation home. If you're serious about buying a vacation home (or even if you're just a little curious), I'm sharing my real estate expertise and first-hand experience. Last summer we bought Lake Diva and it was an emotional rollercoaster. Honestly, we are so happy to have our own little space away from Seattle and want to share this experience with others.
Steps to Buy a Vacation Home Outside of Seattle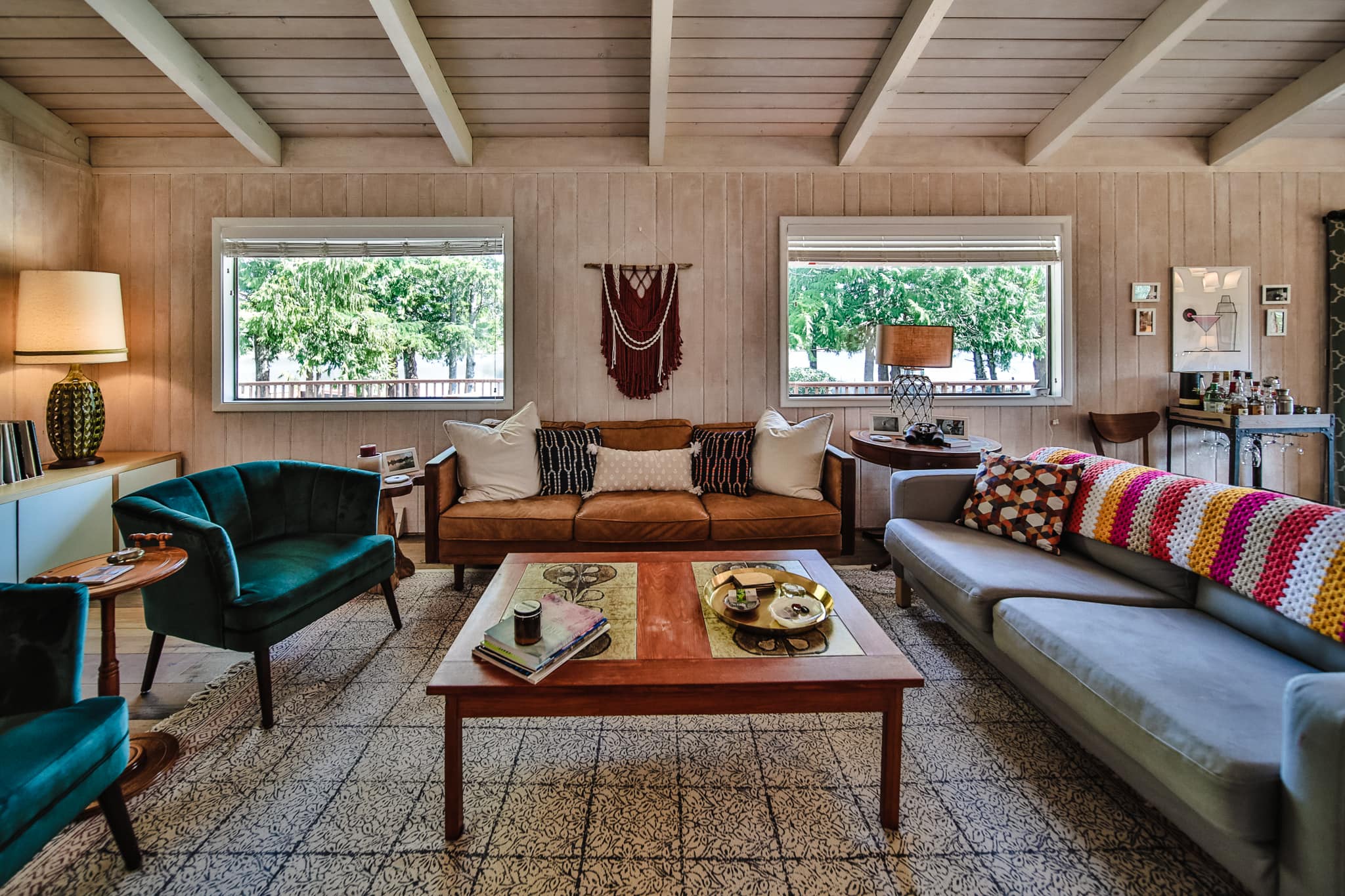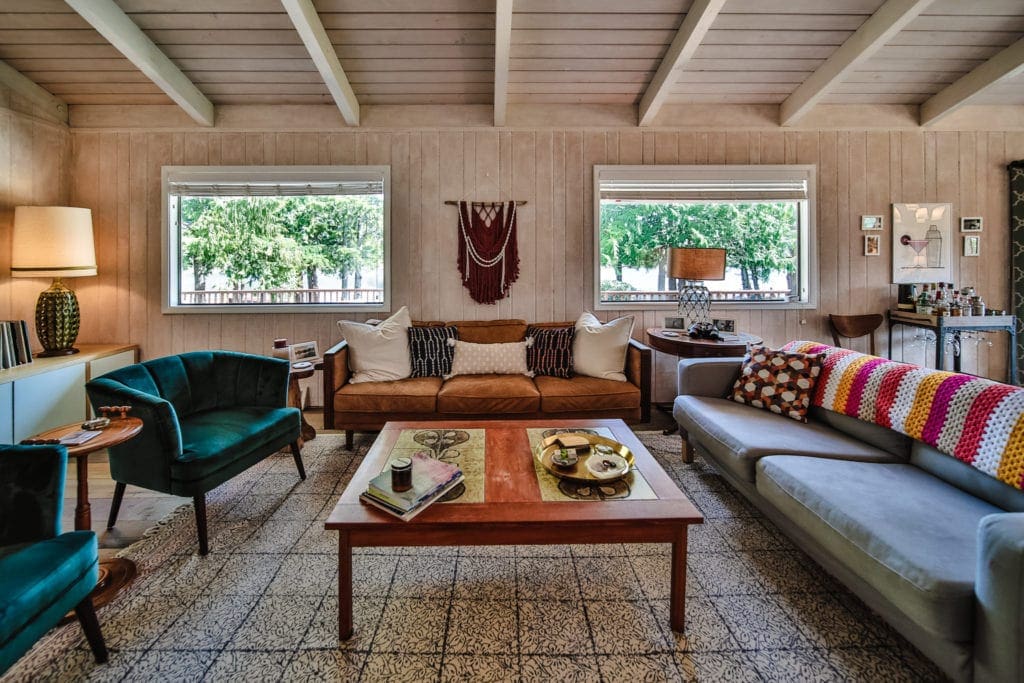 Determine the Reason or Purpose for Owning a Second Home
Choose the Best Location for a Second Home
Get a Referral for the Best Real Estate Agent to Help You in the Area You want to Buy a Vacation Home
Prices for Good Quality Vacation Homes Are Competitive
Renting Your Vacation Home is Harder than You Think
Read the Fine Print and Details About Your Home Outside of Seattle
Bonus Step: How do you furnish and take care of the home after you buy it?
Keep in mind that second homes are super emotional purchases. You do it because you fall in love with the idea of not dealing with an annoying owner and shitty beds while relaxing at the beach. In other words, a lot of people are chasing the feeling state they think they'll have once they're relaxing at their vacation home. When done right, having a vacation home is a truly amazing and beautiful thing. But do not go into this process thinking you are going to make a ton of money renting the home out. You buy a vacation home because you literally fell in love with something.
Here at Team Diva, we want you to be an informed Diva Dweller and have a low-stress experience buying your vacation home outside of Seattle.
How Do You Buy a Vacation Home Outside of Seattle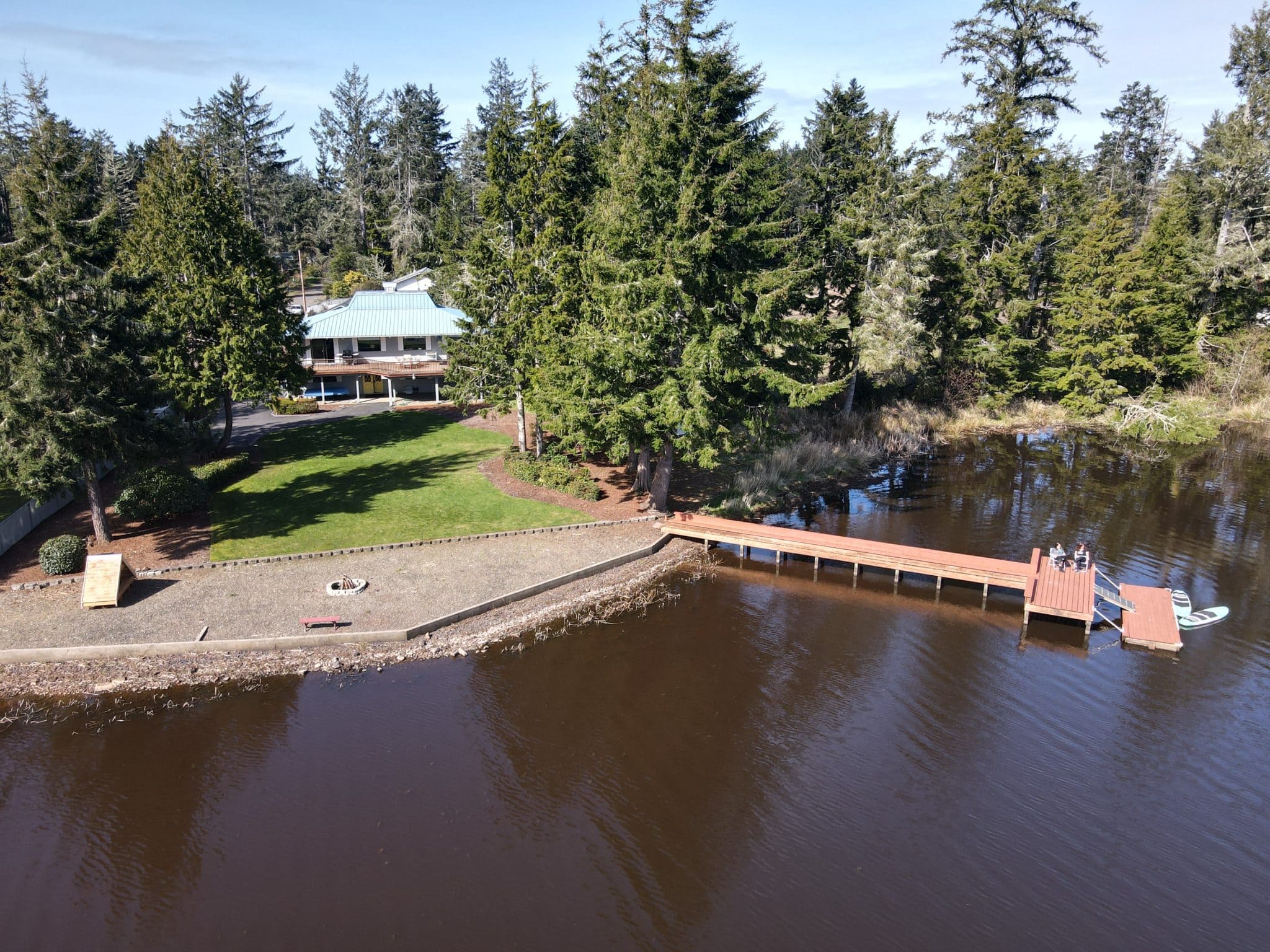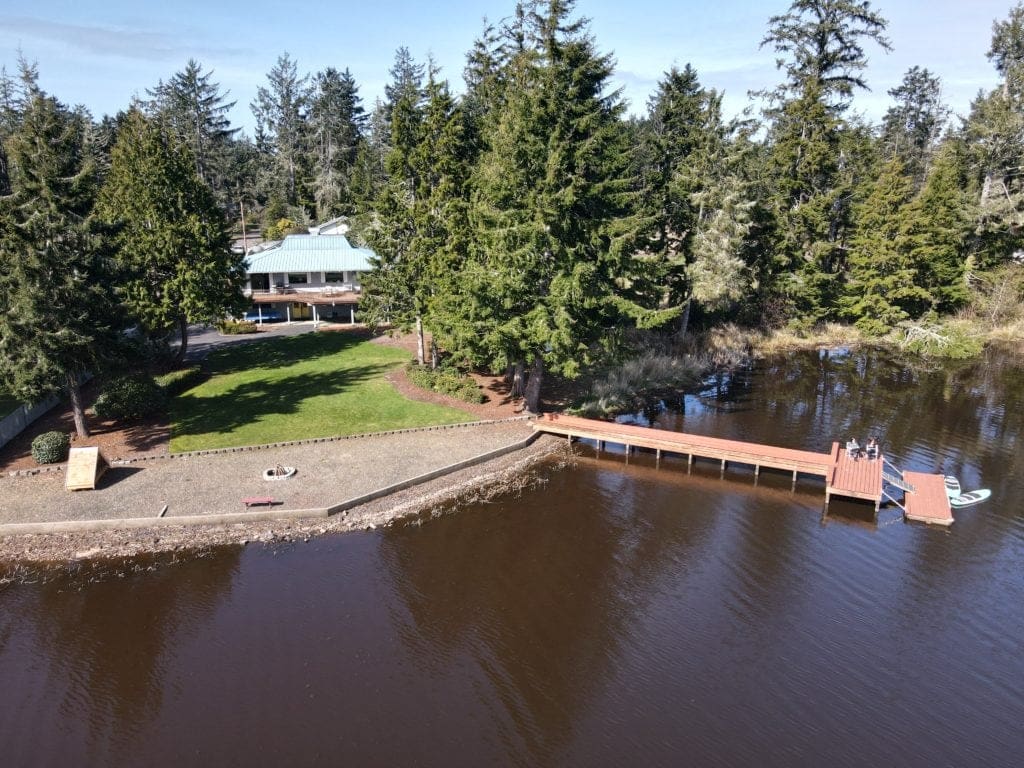 While buying a second home has some unique considerations, much of the process is very similar to buying any home. The part we found interesting was the lack of information that is provided to out-of-town buyers. Hence reading the fine print is critical in this process. 
As you know, Team Diva has a huge wealth of resources about the home buying process. Take a look at some of our in-depth home buying resources below and get yourself reacquainted with the process.  
Home Buying Resources from Team Diva to Help the Process Along
Determining the Purpose Behind Your Vacation Home (Rental vs Personal Use)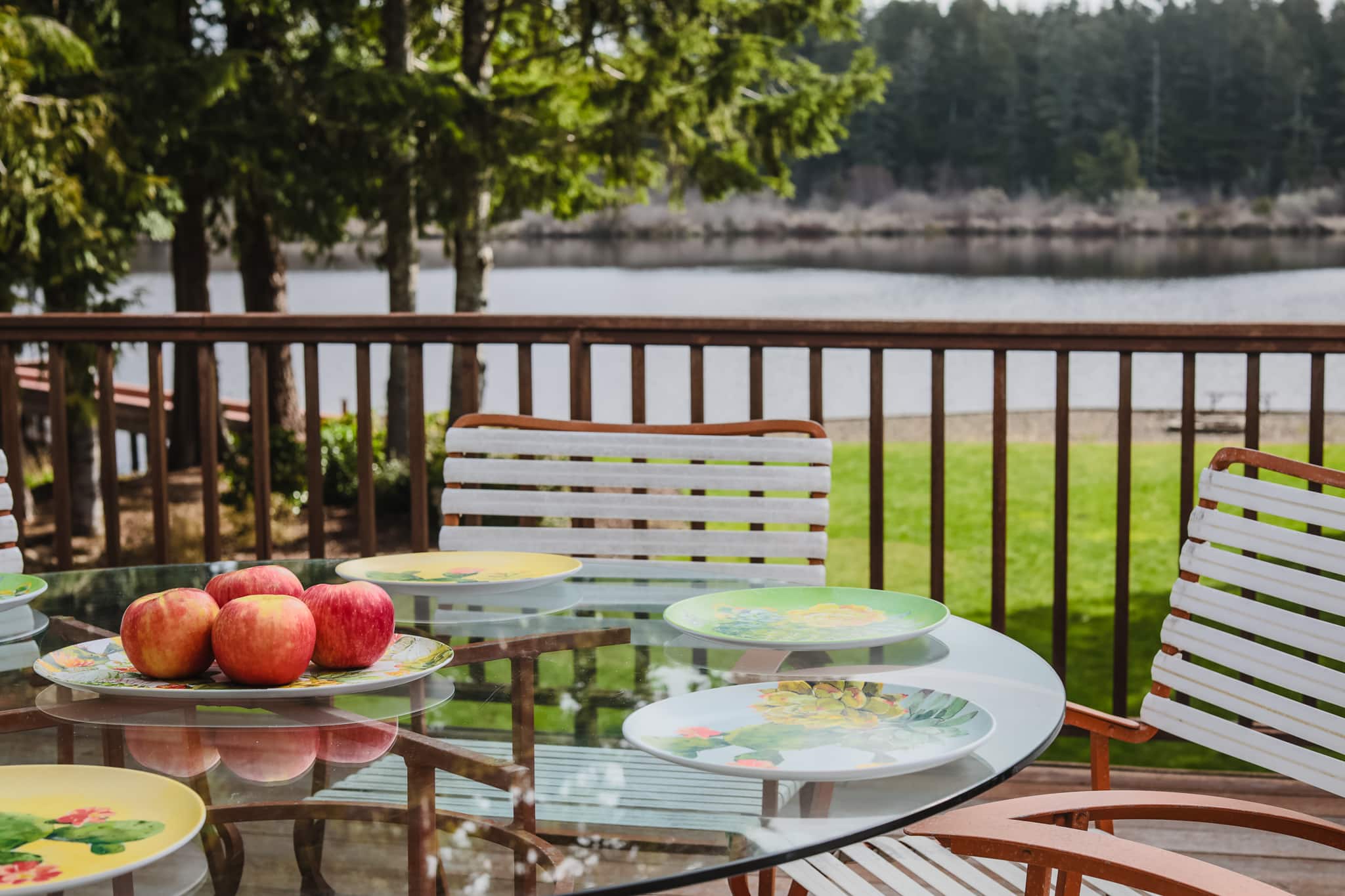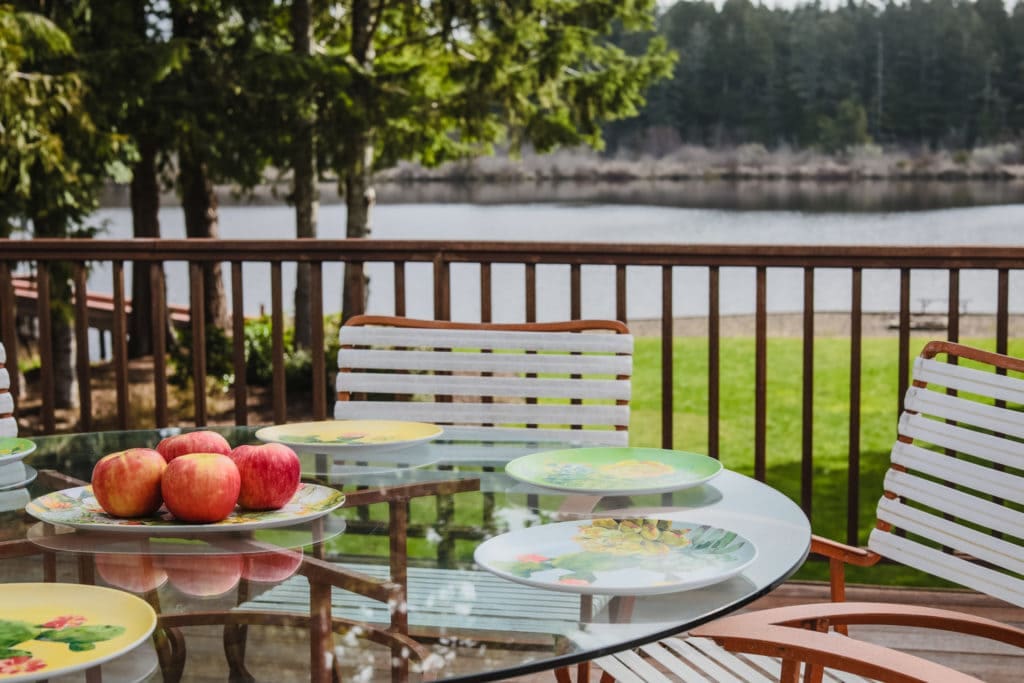 You need to begin by identifying the purpose of your vacation home. Is your vacation home a place that only you will be using? Or will you be using your second home as a rental property investment that you will rent out to other vacationers? Perhaps it is both—you might plan to use your vacation home as a getaway for yourself and also rent it out part time. 
Here are a few questions to consider:
How are you going to use your vacation home?

With what frequency will you go there? How much time will you spend there? 

What kind of location is ideal for your vacation home?

How far are you willing to travel to go to your vacation house? What is a realistic drive time for you? If your vacation home is too far away, will this prevent you from going as often as you like? And if your vacation is too close to your primary home, will it feel enough like a "getaway" home? 
Choosing the Best Location for You for Your Second Home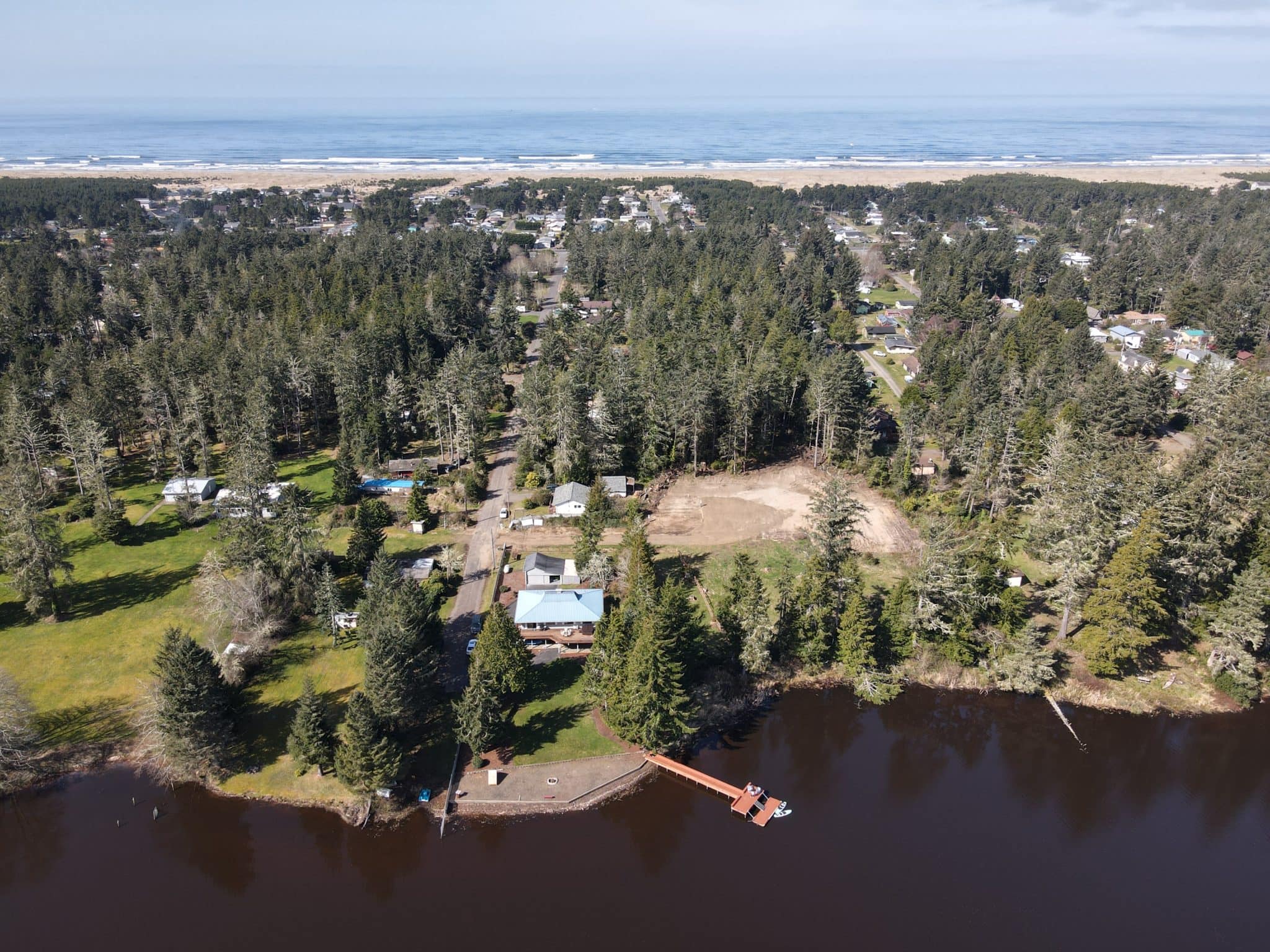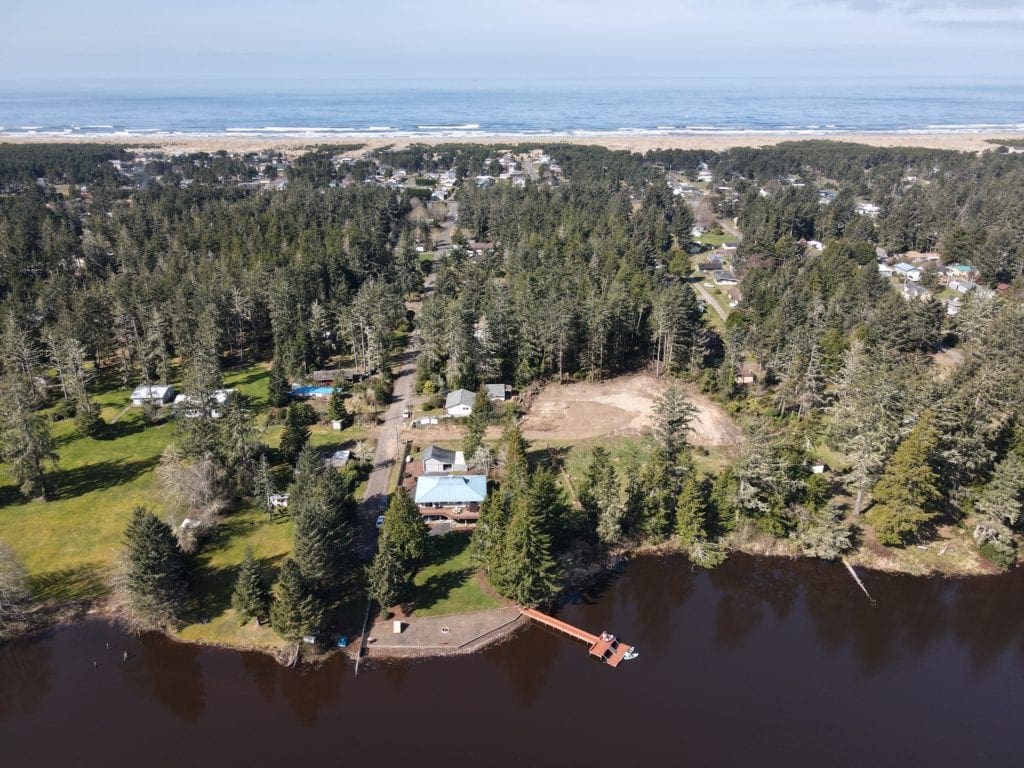 Many people start the process of dreaming about a vacation home by saying they want a cabin in the woods. But they don't ever think through the logistics of getting groceries, handy people to do work or the fact that you might like that life but maybe your friends like more town action.
What location will actually suit your vacation getaway lifestyle? Beach condo, lake house, ski chalet, etc..
You should also consider what types of amenities are nearby. We had some clients who recently bought a vacation home on an island. It's a very small island (and absolutely beautiful). But there's not a single place to buy groceries. And if there's nowhere to buy groceries, are you prepared to pack up and haul everything you'll need ahead of time? Again, there is no right answer to this question—it's all about your own personal preferences and just being realistic! 
How Far Are You Willing to Drive?
First, ask yourself how far you are willing to drive, because this will narrow down where you can even look for a vacation home. In the Puget Sound area, we also have ferries to consider since many desirable vacation home destinations will be on islands. Are you willing to take a ferry every time you want to go to your second home? 
Finding a Hyper-Focused Real Estate Professional Who Specializes in Your Specific Area & Home Type
Learn from our own mistakes. We are real estate professionals with decades of experience. And our own transaction fell apart. We should have followed our own advice and hired ourselves a broker in the area who could help us navigate the small-town ways of doing business. But no! We didn't. And we had to have Roy come in and pick up the pieces to make our summer dreams come true.
When you're buying a vacation home, you should not use just any real estate agent that pops up in your Google search. You need an expert who knows the specific location you're searching for a home in. You also need to work with someone who knows about the type of home you're looking for and can communicate the local ways of title and escrow. 
I am happy to recommend a real estate agent to you. Since our own failed attempt at doing our transaction for our home in Long Beach, we have made a point of finding the best brokers in the hinterlands. For real!
Port Ludlow – I got you. Chelan – I know someone. Walla Walla – we can do some research. Hood Canal – We adore our real estate pal on the canal!
Team Diva has been at this for a long time, and we have many real estate contacts throughout Washington state and the entire country. Let us figure out how to do the research to get you the person to make your vacation home dreams come true.
Buying a Vacation Home Can Be Just as Competitive as Buying a Home in Seattle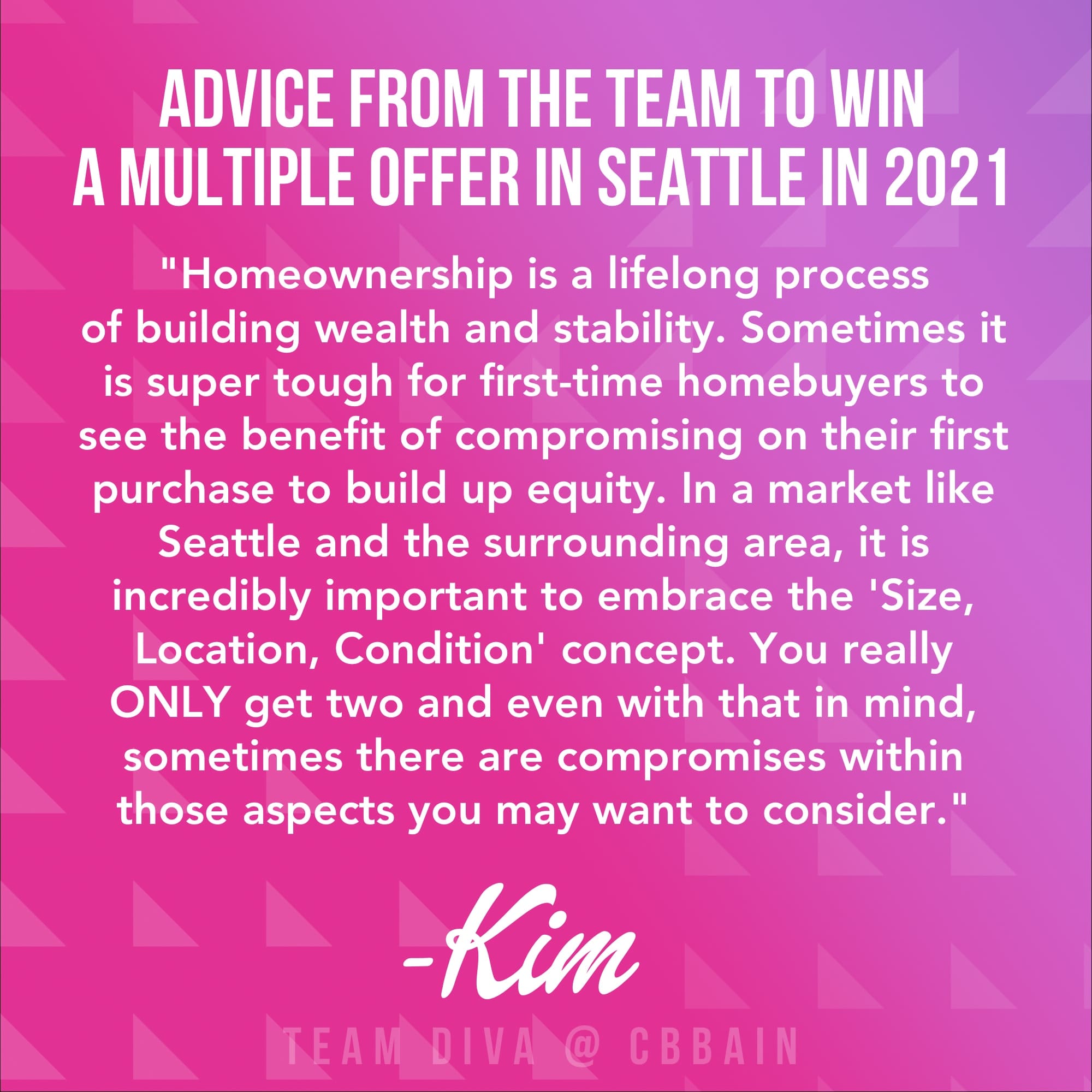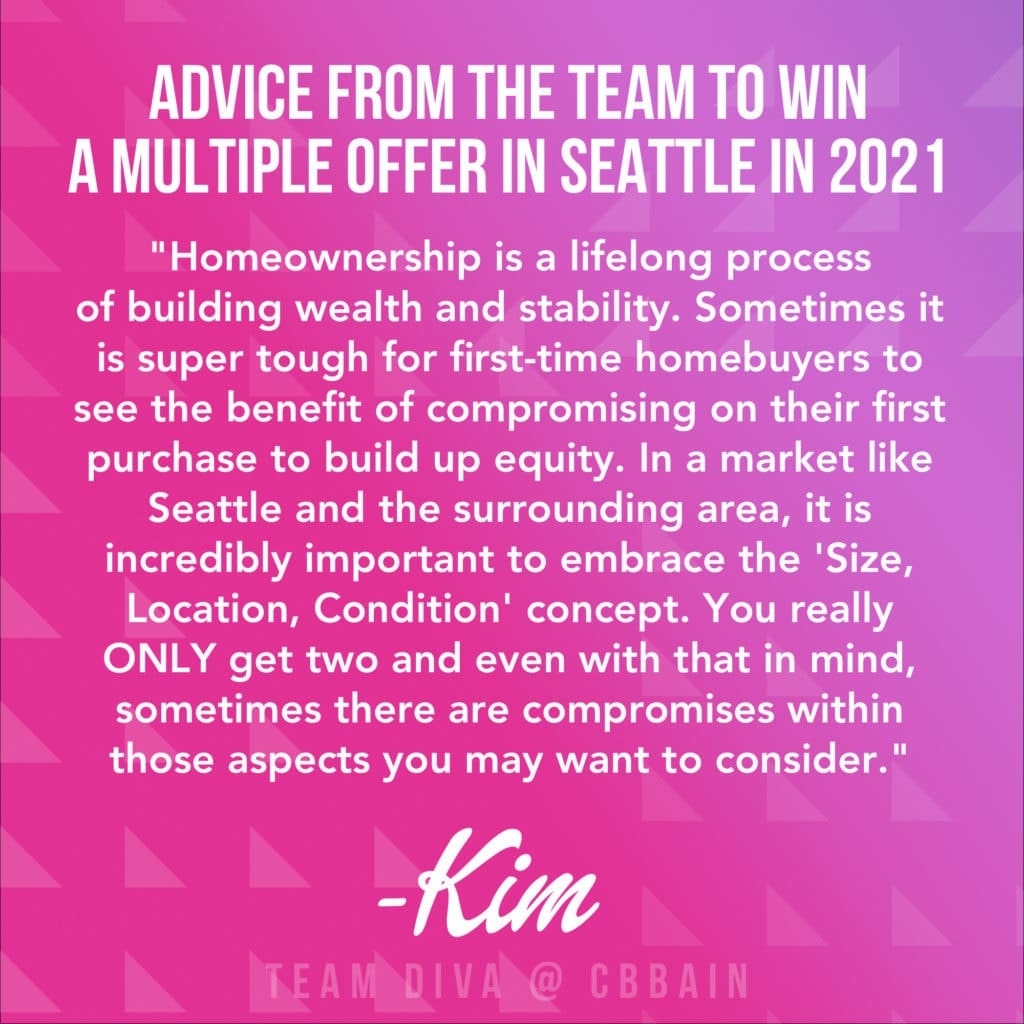 Vacation properties are in high demand right now. Many people have a belief that they'll be able to get a deal on a vacation property. COVID has changed the nature of how people live and work. Yes, you can work in Long Beach and come into the city for a couple of consulting meetings.
As a result of this increased demand, we are seeing crazy multiple offers in second-home markets all over the city. You very well may have to compete in multiple offer scenarios just like you're buying a home in Seattle. This is especially true if you want your vacation home to be in excellent condition, have a water view, come with luxe amenities, etc. These are a hot commodity! 
Pro-tip: Plan on having extra cash on hand and going over by almost 20%. This is where you can loop back with our team to get some pointers. Unfortunately, the flurry of offers in rural areas is a new thing for many of these real estate brokers. Educate yourself – Seattle Home Buying: Winning a Multiple Offer in a Hot Market
Vacation Rental Requirements 


When you're looking into all of the financials that will go into purchasing your second home, make sure that you're completely comfortable with having a second mortgage. We do not recommend buying a vacation home that you must rent out in order to have it all pencil out for you financially. And not only should you be able to afford the mortgage, but you also need to know that you can afford all of the ongoing maintenance that will need to be done. 
Also, know that vacation home features that are a big perk (including things like a fireplace or a hot tub) can also be hazards and add to your liability and stress. Generally, people who are renting a vacation home are often a bit rough on the home, so count on having to devote extra time and money to maintain things. 
At the beginning of COVID, all vacation rentals were shut down. And to make things worst regional areas are not super excited about all these urban folx moving to their towns. They have set up a ton of new short-term rental restrictions in the areas. 
Does the Area You Want to Buy In Allow Rentals?
For us, it was really important to have a water view for our vacation home. While we were in contract we found out that only commercial-zoned areas are allowed to do short-term rentals. There is no water view in town! It's possible that the home you're thinking about buying is in an area that does not even allow rentals, so that is the first major thing you need to look into. Or maybe an area does allow rentals but it's extremely restrictive—some places only allow a certain amount of short-term rentals in any given area. 
Read the Fine Print of Your Contract and Title Report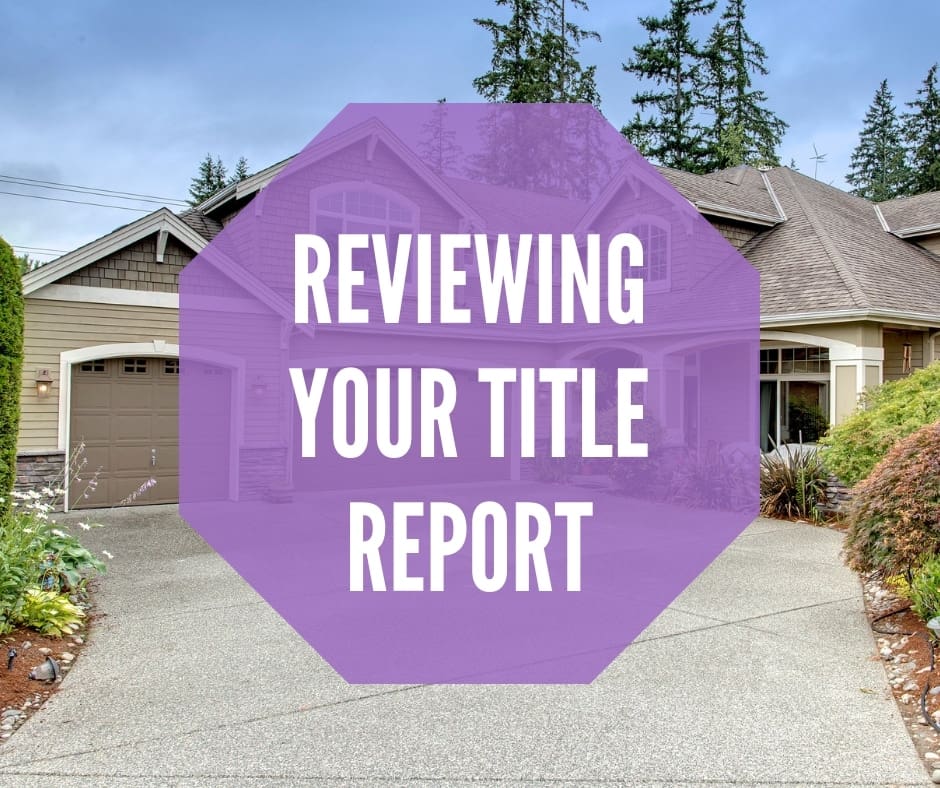 There could be a lot of rules associated with the vacation home you want to buy, so make sure you (and your real estate agent) do your due diligence and know exactly what you're getting into! 
For example, if you're buying a vacation house out of state, make sure you look into any purchase rules and costs that might be different from what you're used to. Are the costs associated with buying a home more expensive or are they cheaper? And how long does it typically take to close on a home in the state or area you're looking in? 
You also need to read the title of the home very carefully. There may be title issues that aren't even on your radar. For example, if you've only ever lived in the city and you're buying a property on a lake in the woods, there are some very specific title issues that could impact you. If you're buying a home in a forest, there might be rules as to how much of the land you're allowed to clear. Or if your vacation home is close to a river or lake, there might be rules about adding or improving the septic system. If your vacation home is on a lake and you don't have a dock, are you allowed to build a dock? If there is already a dock, are there things you need to know about maintaining the dock? 
Bonus Review Item: Is Your View Protected?
You'll also want to carefully consider the location and if there is a view, whether or not this is protected. Are there height restrictions in the title that will impact your view? Can you build up? Can your neighbors build up and potentially block your view? Do your research, and remember, a savvy real estate professional will be able to advise you on all of this. 
---
The Things People Don't Tell You About AFTER You Buy a Vacation Home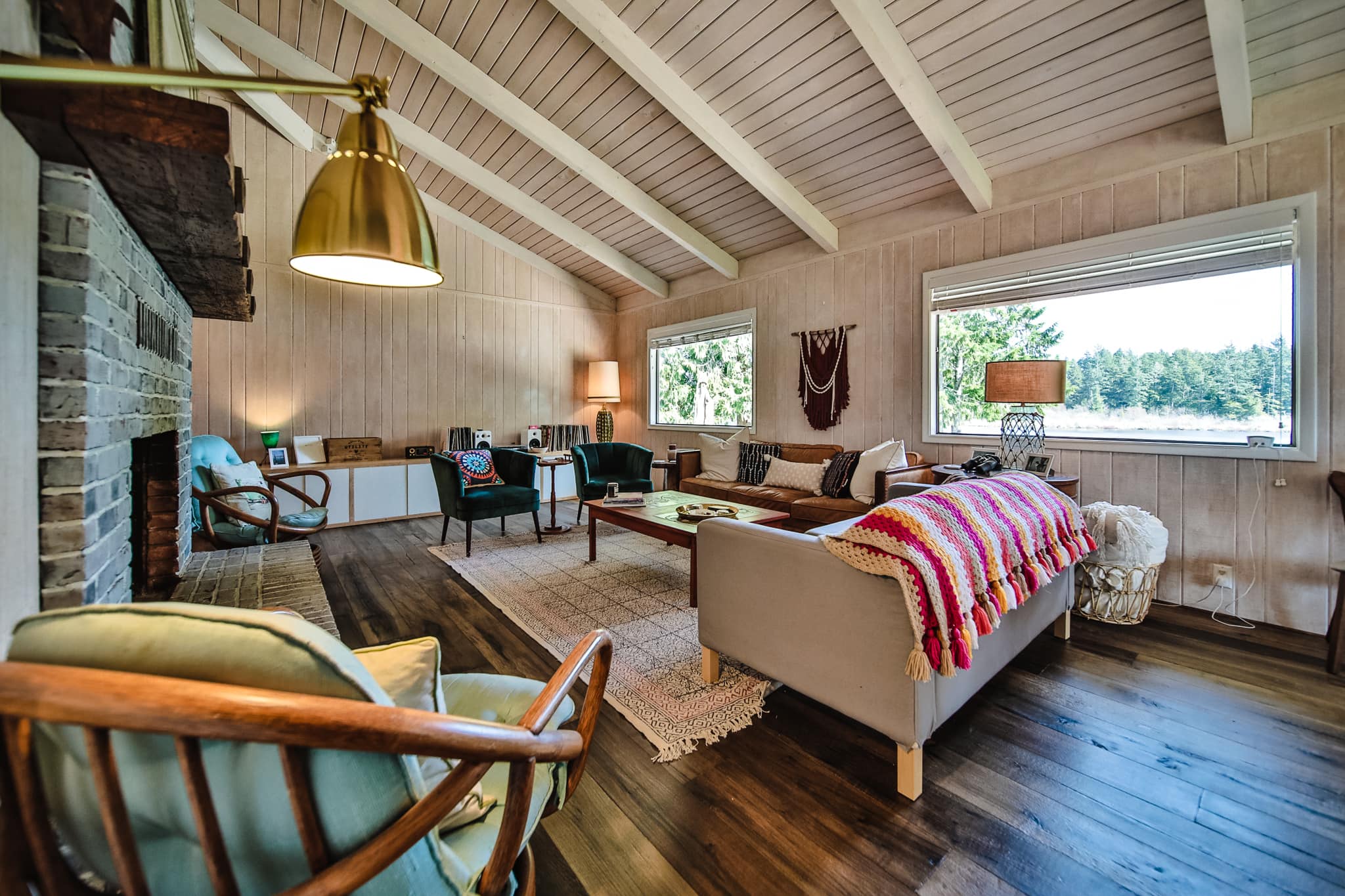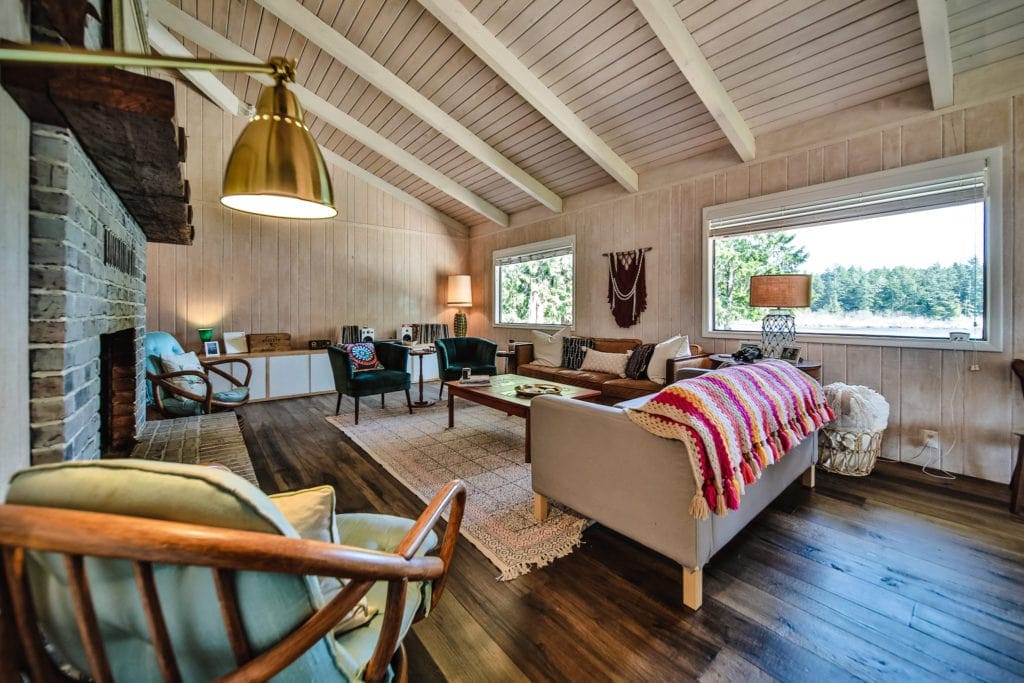 Honestly, I did not realize how much money we should have budgeted for AFTER moving into the home. No one tells you that you need to buy a second set of everything you own in your own home. Think about it? That set of measuring spoons you have been carrying around for ten years now needs to be replicated in your new home outside of Seattle.
Pro-Tips For Setting Up Your Second Home to Live In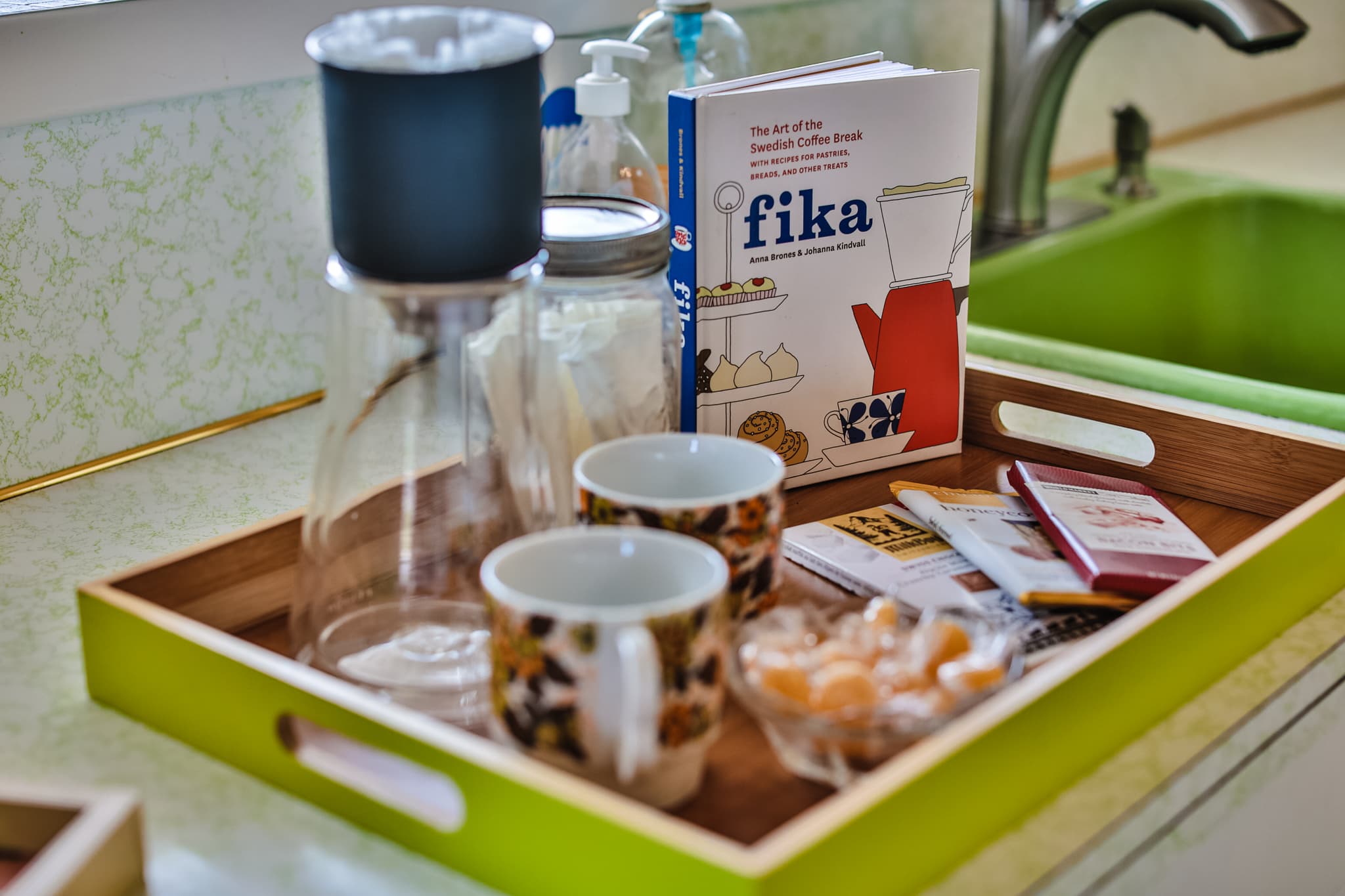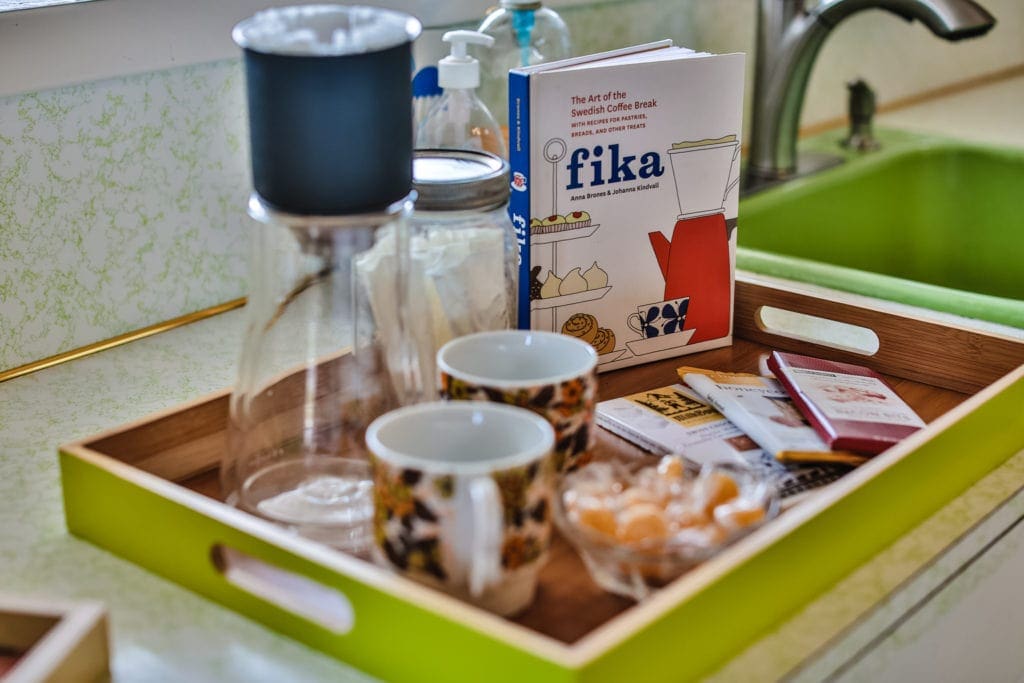 When Chavi and I bought and set up our Lake Diva vacation home in Long Beach, we learned so much. Here are a few of our takeaways: 
Do yourself a favor and invest in good pots, pans, and knives. Cooking when friends come to visit is so fun. Also, invest in good beds and linens—this completes the fabulous getaway experience! 

Facebook Marketplace is amazing for buying bed frames and furniture. 

Amazon will fill in the rest. 

Nothing can be precious. All of our furniture is really beautiful but all of it comes from various outlets (Facebook Marketplace, Consign Design, our old office, etc…)

Getting work done in rural, hard-to-find areas is a pain in the ass. Ask the seller to give you all of their handypeople. Pay these people in cash and give them a tip initially so they will keep coming to work for you. 

Utilities are strangely less expensive than Seattle. 

Buying food and getting basics is weirdly harder in rural areas. 

People will not treat your house like you do. For instance, it is pretty obvious that glasses go in this cabinet so why are they in a drawer? Just saying!

Have a good system for locking up the house while you are not there. 
Making Improvements to Your Vacation Home When You Live Two Hours Away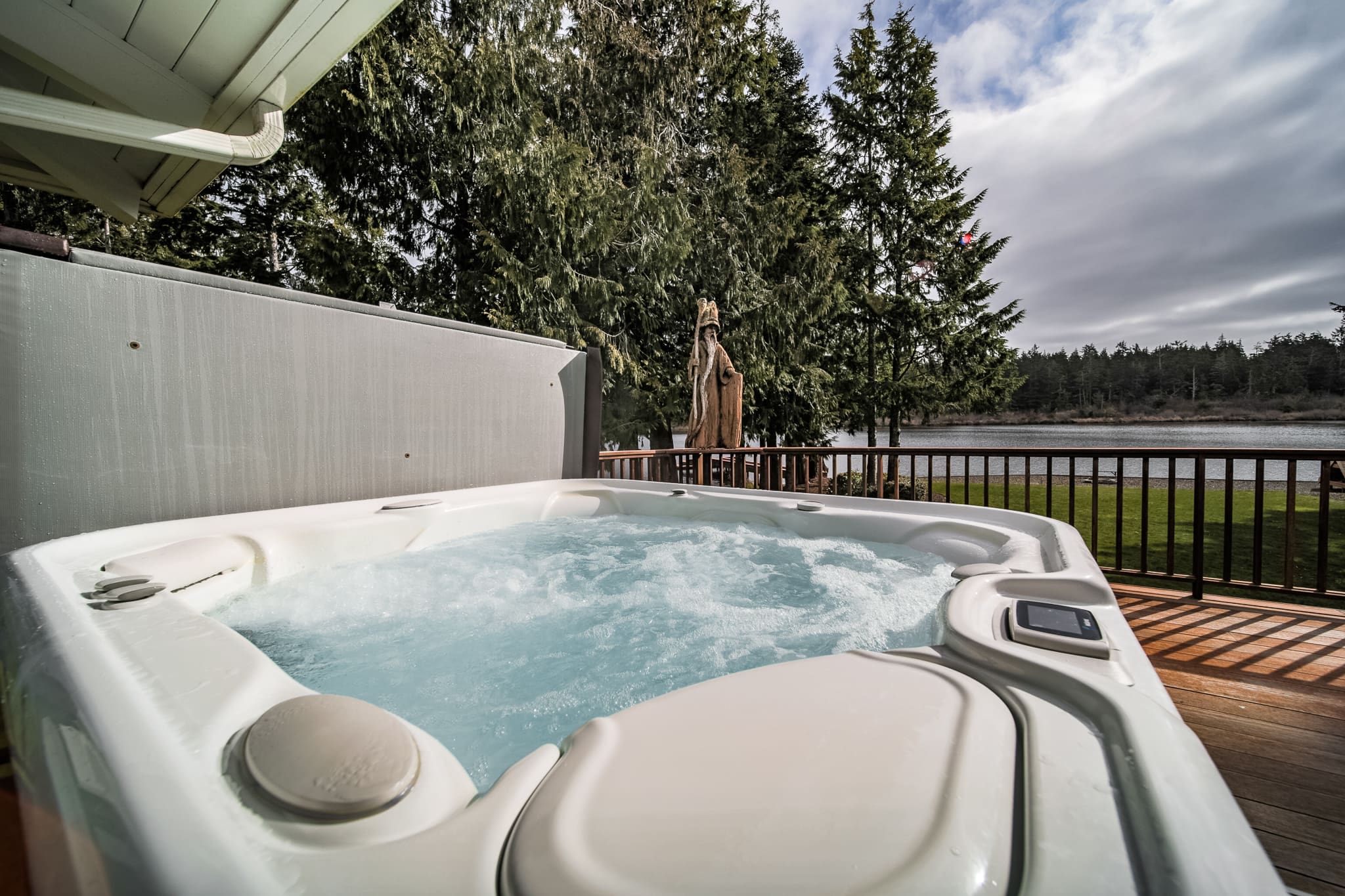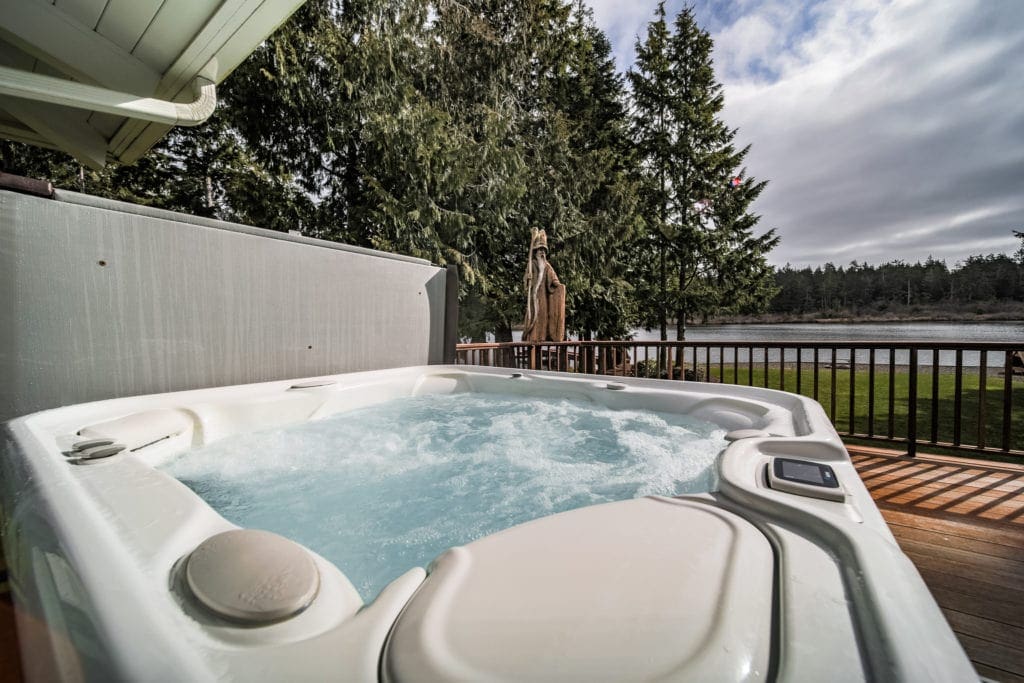 Are you someone who is capable of and willing to make improvements and updates to your vacation home? Or do you need your vacation home to be move-in ready and basically perfect? There is no right answer here. Just take a moment to be real and know thyself! If you want your vacation home to already be pristine, be ready to pay top dollar and compete, because everyone else will want it, too! 
Maybe the second home you've got your eye on needs some updates (whether it's a major remodel or just some upgrades here and there). Just be sure to carefully consider how you'll get the work done. If you have home improvement skills and can do (and want to do) the work yourself, that's rad. However, if you're going to need to bring in help, do some research ahead of time to make sure there are actually people in the area who can do the work. 
 Something we learned from personal experience with our lake house (aka Lake Diva) in Long Beach is that it turns out there is no place to buy a hot tub. In fact, the closest place to buy a hot tub is in Beaverton, OR which is four hours away (which is pretty far, sigh). This means it was extra expensive to replace the old hot tub, and maintaining it will also be expensive. (But worth it. I mean a Divas gotta have her hot tub to unwind in after playing at the beach all day!) 
In addition, we also had to have the floors replaced. That project alone took close to four months. People move slower and there is less competition for work. That means you have to be really nice and real patient if you want anything done on time.
---
Is it Time For You to Buy Your Dream Vacation Home?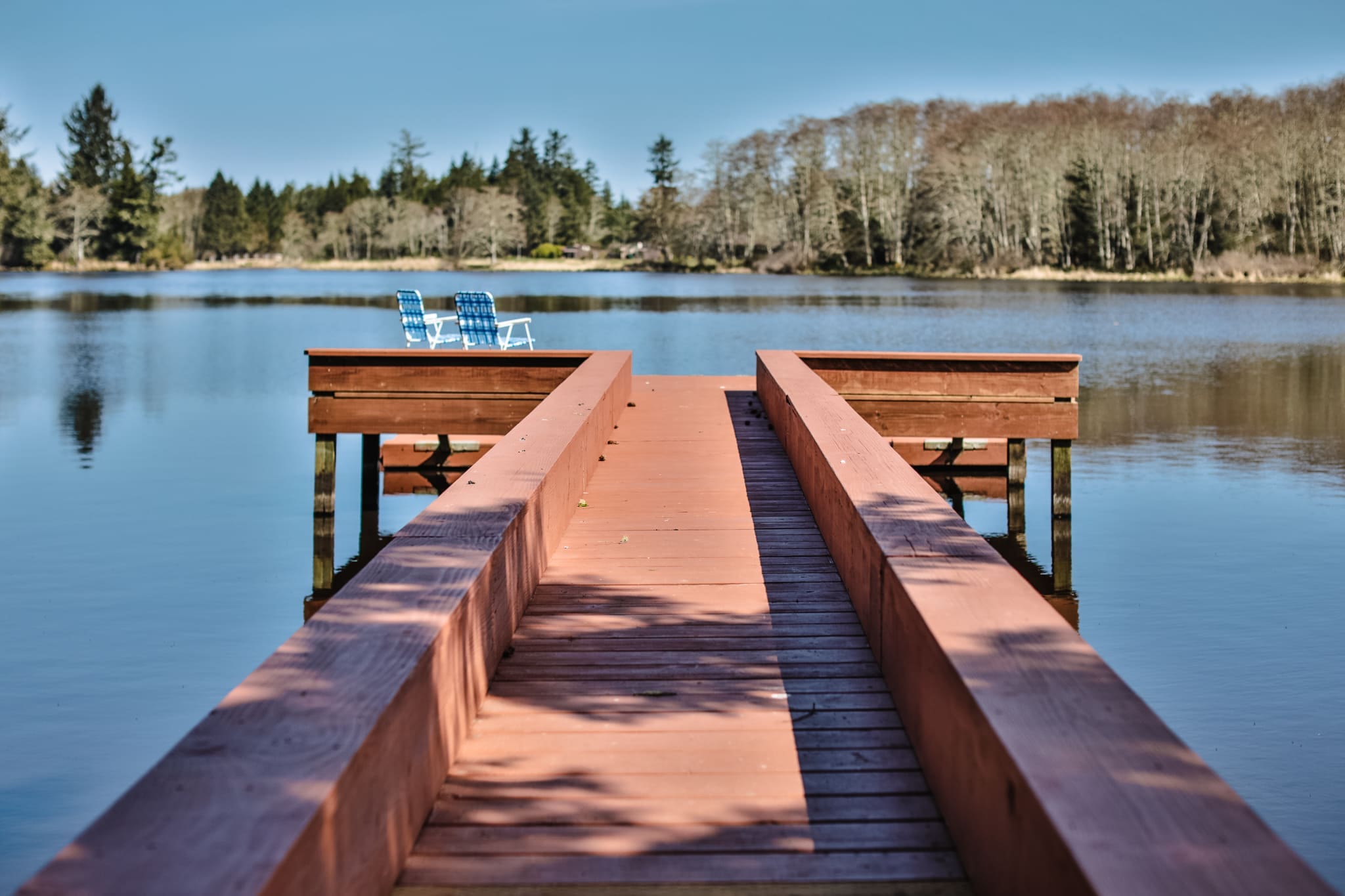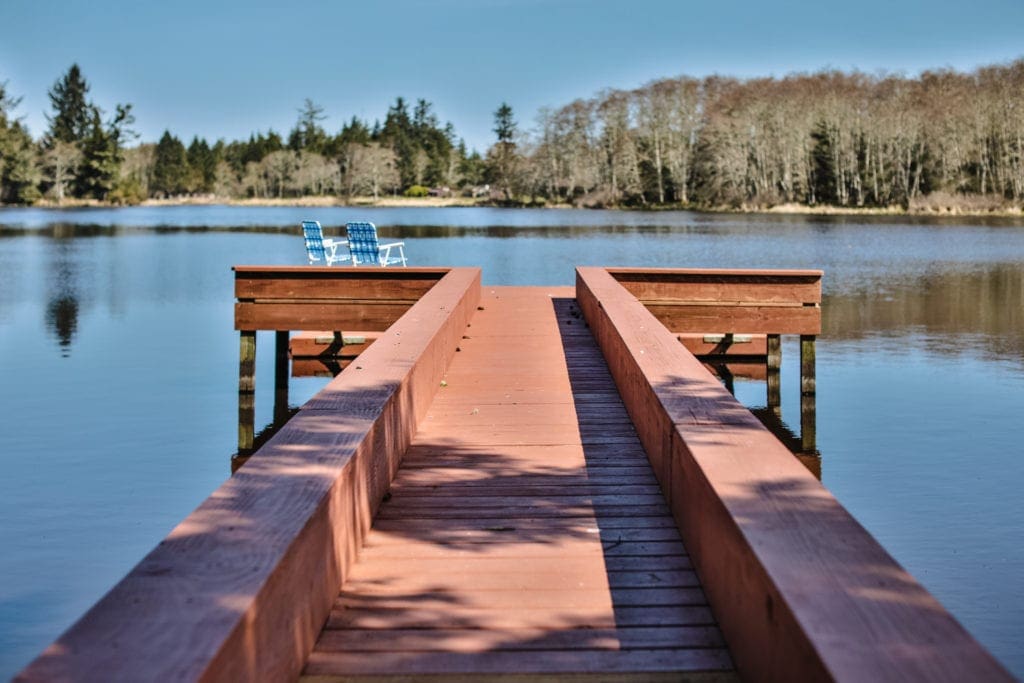 We hope this blog helped you understand the ins and outs of making your vacation home a reality. Honestly, regardless of the drama, I would not trade in anything for our little spot in Long Beach. We love our second home so much and it will be a place for us to create memories for years to come.
Just to recap here are some handy things to keep in mind while you navigate the process of buying your place of peace.
Steps to Buy a Vacation Home Outside of Seattle
Determine the Reason or Purpose for Owning a Second Home
Choose the Best Location for a Second Home
Get a Referral for the Best Real Estate Agent to Help You in that the Area You want to Buy a Vacation Home
Prices for Good Quality Vacation Home Our Competitive
Renting Your Vacation Home is Harder than You Think
Read the Fine Print and Details About Your Home Outside of Seattle
Bonus Step: How do you furnish and take care of the home after you buy it.
Contact the Divas by calling or texting 206-271-0264 or email at thediva@teamdivarealestate.com.