Being successful Seattle homebuyers often feels like an unrealized dream right now. Many of the barriers people perceive are multiple offers, low inventory, and affordability issues. Check out Heidi Grover's April 2021 article in the Seattle Times about what it takes to buy in the Seattle market. Meanwhile back in Divaland if you are a Diva Dweller there is a plan. Meet Alison and Joe Varco and their adorable kiddos. They took small and super smart steps to level up in the Seattle market.
All the while not once having to compete in a multiple offer. How did they do this? Diva Difference ya'll!
How did Alison and Joe beat the odds? There are plenty of stories out there of being beaten up by Seattle's hot market. Roy and Kim went into detail about this very issue back in January. All the while Alison and Joe were sliding into their fourth home here in Seattle. Once again beating the odds.
What Are the Steps Alison and Joe Took to Be Succesful Seattle Homebuyers?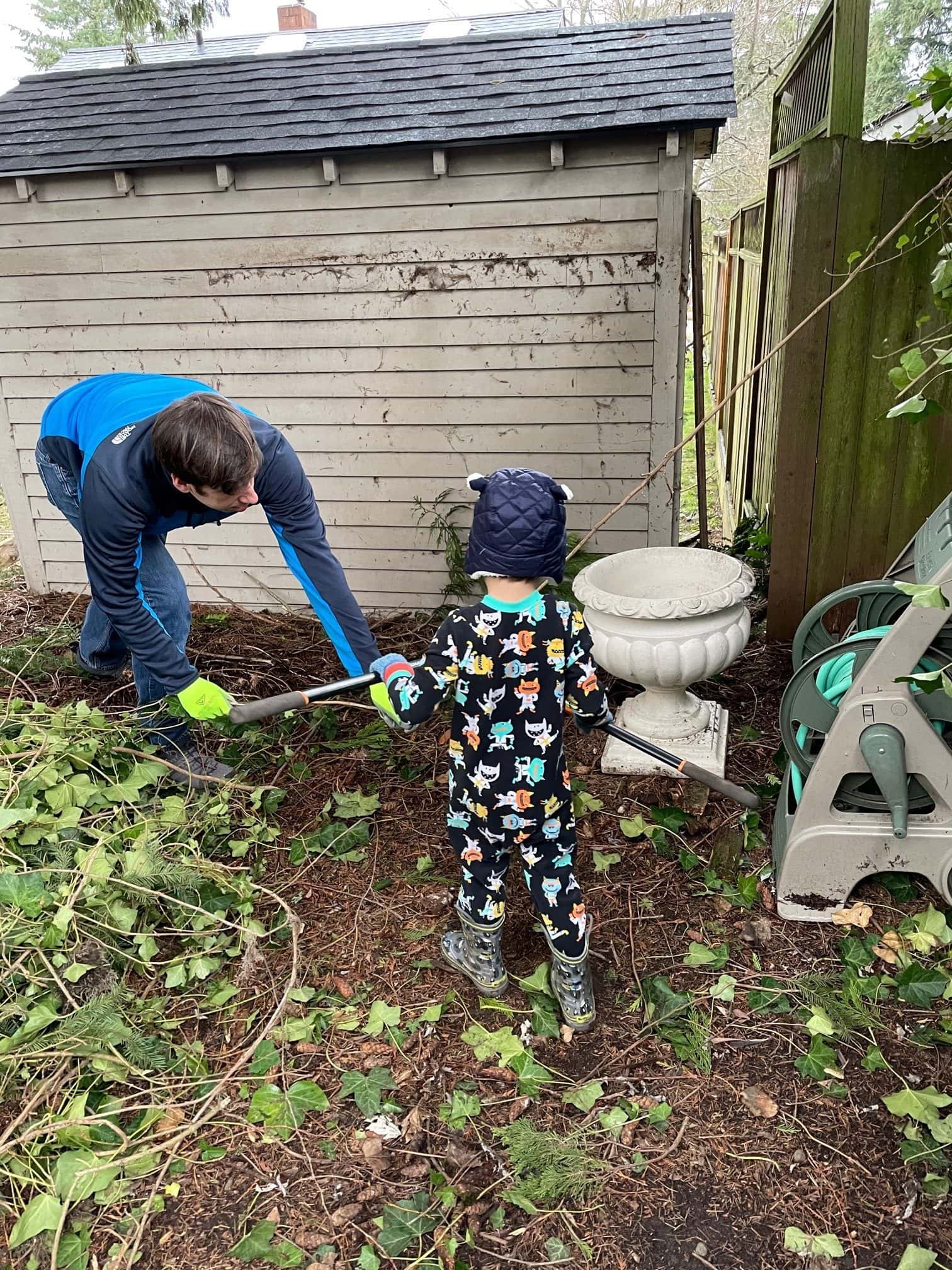 The one thing that no one wants to talk about is that you have to get dirty. Literally your first, second, third, or even your fourth house will not be perfect. But if you make it a team effort you get the home you want. Let's dig into Alison Joe's 10-year home buying journey.
First Home: Alison and Joe Bought a Dated Condo in an Awesome Location
Second Home: A Quirky Starter Home in North Seattle. Alison and Joe moved up the real estate ladder by making a contingent offer on the home. Meanwhile, we scrambled and sold their condo over Thanksgiving weekend in multiple offers.
Third Home: Our star move-up buyers Alison and Joe as usual waited until the market was a little soft in the late Fall and found their next larger home for their growing family in Ravenna. Once again they bought this home as a contingent offer.
Fourth Home and Current Home: Last Fall/Winter when most of us were in what felt like an endless COVID lockdown Alison discovered a home that had been lingering on the market and pounced on it. This time around they opted to keep their existing home as a rental which is another one of our options we give to our move-up buyers in our guide < here >
Overall Strategy: Of the Size, Location, or Condition debate Alison and Joe always chose LOCATION. They also always bought a home that was a little quirky and needed work. And more importantly, they did not make common seller mistakes when updating their various homes. Read more here at Kim's guide.
Let's dig into Allison and Joe's story below and discover why they are constantly successful Seattle homebuyers.
Who Are Alison and Joe and Why Are they Successful Seattle Homebuyers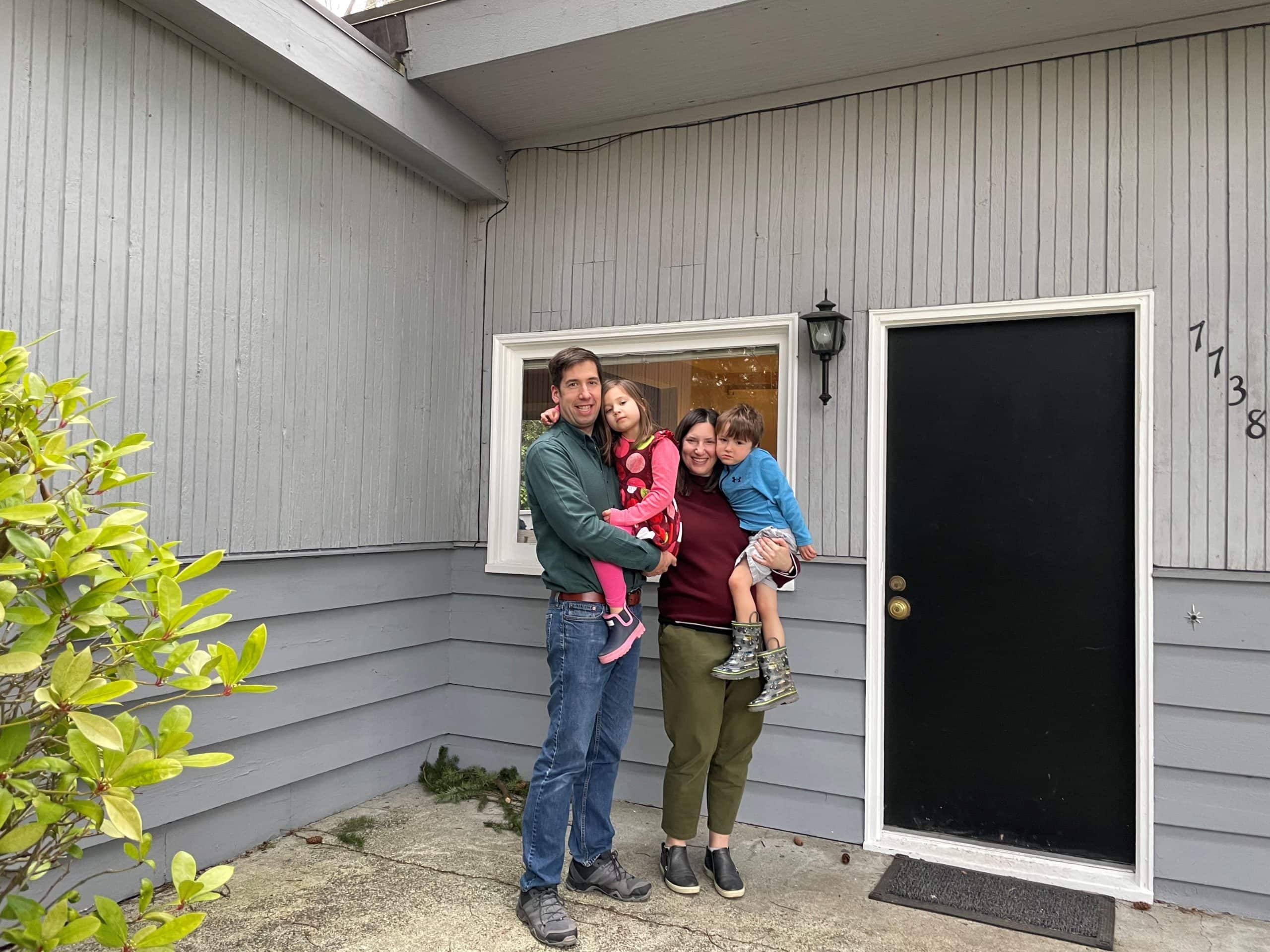 We Divas have known Alison and Joe for a very long time. In 2011, not long after these sweethearts were married, we helped them buy their first home, a slightly dated two-bedroom condo. Over the past ten years, we have watched them grow as a couple, as a family, and as savvy homeowners. This past January they closed on their fourth home in Wedgewood. While it's a bit of a fixer, it offered them space, location, and the amazing yard they wanted. And – NO MULTIPLE OFFERS. (In fact, Alison and Joe have never had to compete on any of the homes they have bought in Seattle.) We are pretty sure they will be in this one for a while! And we are super excited to see all the fabulous changes they make to their new home over the next few years.
Get to Know Our Diva Dwellers Alison, Joe, and Family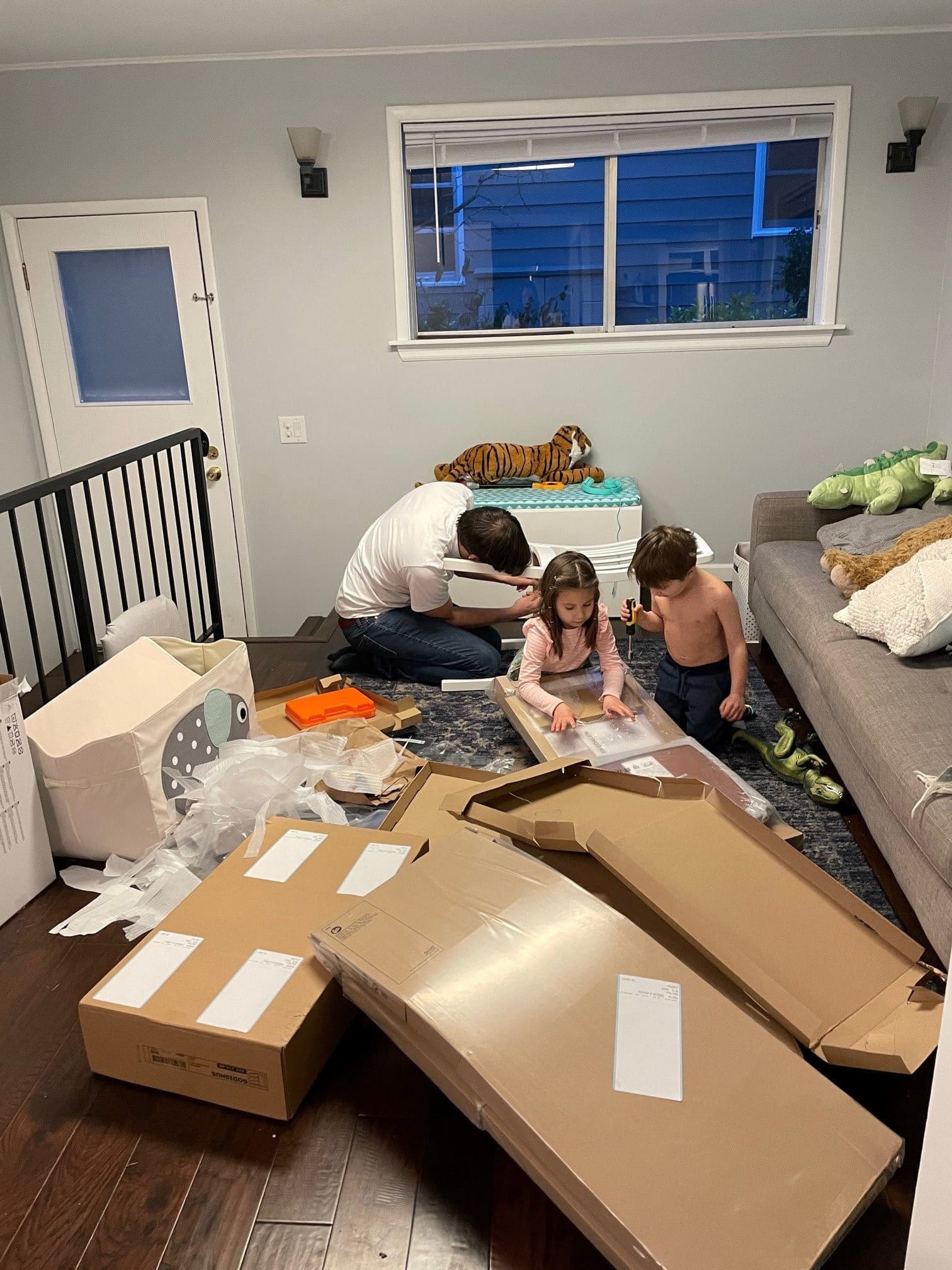 How did you meet The Divas? 
Kim was a board member for the non-profit where I worked, FIUTS (Foundation for International Understanding Through Students). At the time, I was their Community Engagement Coordinator and managed our volunteer homestay program, placing visiting international students at the University of Washington with volunteer host families. Kim and Chavi were some of our most active hosts! They also helped to recruit new hosts from the Diva Dweller community. They sold us our first fixer-upper condo in Phinney Ridge in 2011 the year after Joe and I got married (we were only 27!) and we have been Diva Dwellers ever since – now on our  FOURTH house (!!).
How did you know it was time to "move up"? What was your motivating factor(s)? 
When we moved into our adorable, but small, house in Ravenna in 2016, our daughter was only 11 months old and our son was on the way.  The house was perfect for a family with tiny ones, but as they grew into bigger kiddos it got very small, very fast.  I have been working from home since March 2020 and will likely be working from home for a while longer. Spending that much time in such a small house was feeling very suffocating.
One funny moment I remember was Juniper, our 4-year-old daughter, hiding under my bed and then getting mad at me when I came into our room to change my clothes – she said "Mom, there are people in the kitchen, people in the living room, people in the bedrooms. I just want some space to be alone." That was a clue that the kids might be ready for more privacy and space.
Is this your first, 2nd, 3rd, or 4th move up?
This is our FOURTH house! We bought our first fixer-upper condo in 2011 in Phinney Ridge, fixed it up, and then sold it two years later. We moved to a small 3-bed / 1-bath house in Greenwood. Fixed that house up and sold it two years later. Then we moved into our small Ravenna house which had 2 bathrooms, a separate entrance for our Au Pair. It was in a nicer, more walkable neighborhood with close parks, and was walking distance to pre-school (perfect for two toddlers and pre-schoolers).
Then in January of 2021 in COVID we bought our FOURTH and "for a long-while" home. And we kept the Ravenna home as a rental. We didn't have very much money when we bought our first condo. We only put 3% down. But over the years with a lot of "sweat equity" we kept trading up to our now "for a while home."
I really credit Kim and Chavi for initially helping us understand what our options were and making us realize that we could actually buy instead of rent. AND for giving us endless advice along the way!
How did you decide it was time to move up? (Growing family? Change in the neighborhood? Etc.) 
We always knew that the Ravenna home would be too small as the kids grew up. We wanted to be settled in a new house before Juniper starts kindergarten this Fall so that she didn't have to change schools. That coupled with the new work from home situation made it feel like the right time!
What type of home did you move from and to? (Condo to townhouse, small home to bigger home, etc)
We started in a condo townhouse, moved up to a small starter home, and later our Ravenna home. And then finally to a bigger house with more space, a bigger yard, and an owners' suite.
How did you organize your move-up? (Did you buy your new place first, then sell your home? Did you sell your home, rent a place, then buy? Etc.) 
So, the sequencing and organization were really stressing me out! But this is where the Divas and their go-to mortgage agent was super helpful. They helped us realize that we could use our savings combined with another small loan to put down a smaller downpayment to buy the new house. And then the plan was to sell the Ravenna home afterward.  However, we ended up not selling the Ravenna house but keeping it as a rental.
What is the quirkiest thing about your old house that you love and hate? 
Our old house had a very beautiful window bench that I really miss. But on the flip side, I do NOT miss the "quirky" closet set up that had our clothes split across three different rooms!
What is the quirkiest thing about your new house that you love and hate? 
The quirkiest thing that we love about the new house is it's a very untraditional layout.  There is a big entryway and a big, very separate living room with a fireplace off the entryway. And then the back of the house is a bit of a maze of rooms. But everything is on the main floor and it has a lot of nice and very functional spaces (including a separate office for me!!).
The quirks that we don't love are a LOT of upfront maintenance. This includes a new roof, new pipes, new appliances, and new sewer all in the first 6-weeks of ownership.
What do you love about your new neighborhood? And What do you miss about your old neighborhood? 
We LOVED our Ravenna neighborhood and REALLY wanted to stay close by, but didn't know what we would find and knew that we had to stay very flexible with our price range. We were super lucky that the house we bought ended up only being about 10 blocks away from our old house! It's actually on the SAME street – just 10 blocks north.  We miss being walking distance to Maple Leaf Park and walking distance to Honore Bakery and Pagliacci pizza.
Our new neighborhood is great, people always say Wedgwood is "small-town feel but close to the city" but it's really true! We can walk to the grocery store, Grand Central Bakery (the best!), we have parks close by, and we have nice neighbors. One HUGE selling point for us is that we are three blocks from a great elementary school and two blocks from a great middle school!
When you sold your old house, what was your experience working with The Divas? (This could also have been a previous house as well.)
All our experiences working with the Divas have been excellent! Their team is super responsive and knowledgeable. They give great advice and tell us exactly what we needed to do to get it sell-ready. But they also worked within our budget and time constraints.
What did you have to do to prepare your old house for the market? 
We didn't end up selling the old house.
What did you love most about listing your home with Team Diva? 
They bring great advice, marketing, and networks to the process. They are super savvy about what needs to be done to get top dollar. They always have a person on-hand to help with whatever needs to be done; cleaning, gardening, carpets, paint – you name it!
What did you love most about buying your home with Team Diva? 
I love how straightforward and candid they are. The house we bought was literally the first house that we looked at in the process and I asked Kim straight out "Are we crazy to do this so fast, should we be patient?" She gave great and honest advice and helps walk through the decision and the different considerations. They also are very savvy about navigating the process and knowing what to ask for and when.
What was your first "OMG" house moment? 
This weekend we set up our new fire pit in the backyard and enjoyed some family time in the big backyard roasting marshmallows!
What is the most extravagant thing about your new home?
Our bedroom in our old house was so tiny that the queen bed barely fit in the room and it didn't have a closet. A bigger room was definitely on our "need list" but we weren't expecting to have an ensuite or walk-in closet or anything fancy. BUT our new house happens to have a HUGE owner's suite with attached full bathroom, walk-in closet and French doors to the backyard. The first few nights it felt like we were living in a hotel.
Are you already planning the next "move-up" or is this your forever (or almost forever) home? 
I think I am too restless to think in terms of "forever" BUT this is definitely our "for a long time" house.  We are just blocks away from two great schools, so I am assuming we will be here at least until the kids get through middle school.
---
How to Be A Successful Seattle Homebuyer in 2021- The Buy-Up Strategy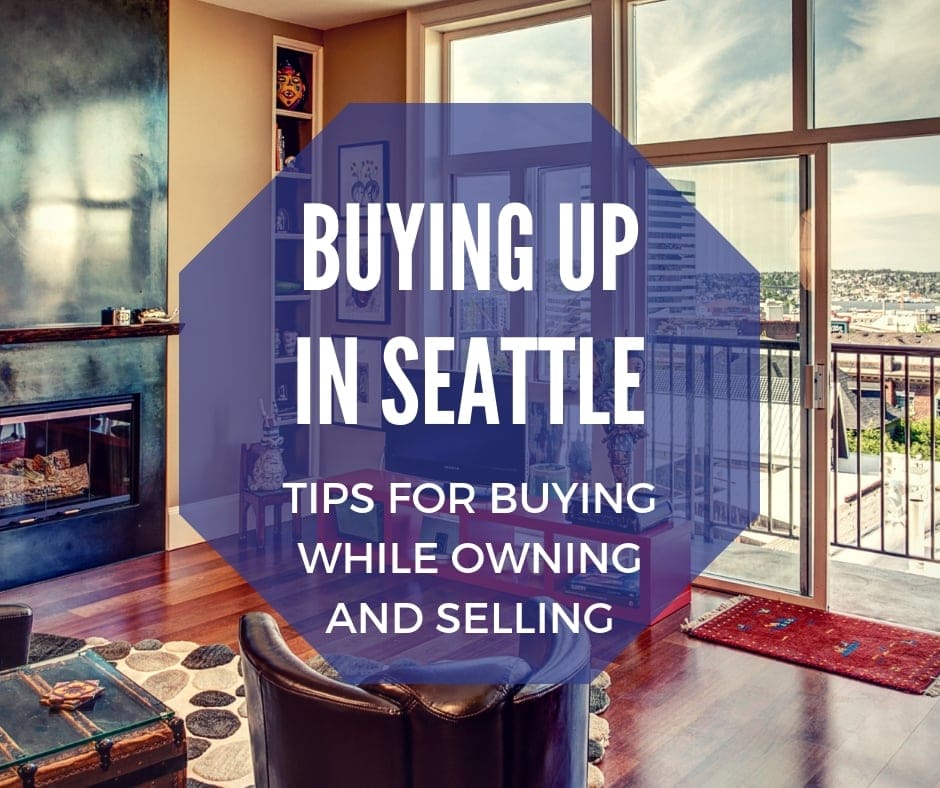 The Seattle market can feel overwhelming. Especially for homebuyers who are trying to buy up to their next home while owning a home. Team Diva has three really good options for you to review and see which one is going to be the best for you.
Moving Up Option One: Find a Home And Buy It Contingent on the Sale of Your Home
Moving Up Option Two: Sell Existing Home, Go Rent, and Then Buy Your Next Home
Moving Up Option Three: Buy Next Home and Rent or Sell Your Old Home
Alison and Joe bought up to their next home using the first option a couple of times. And just recently they opted for option three. There is always a winning strategy on making these big moves happen. And we are here to figure out which one is the right option for you to also become a successful Seattle homebuyer.
---
Thanks for Being Awesome Diva Dwellers and Successful Seattle Homebuyers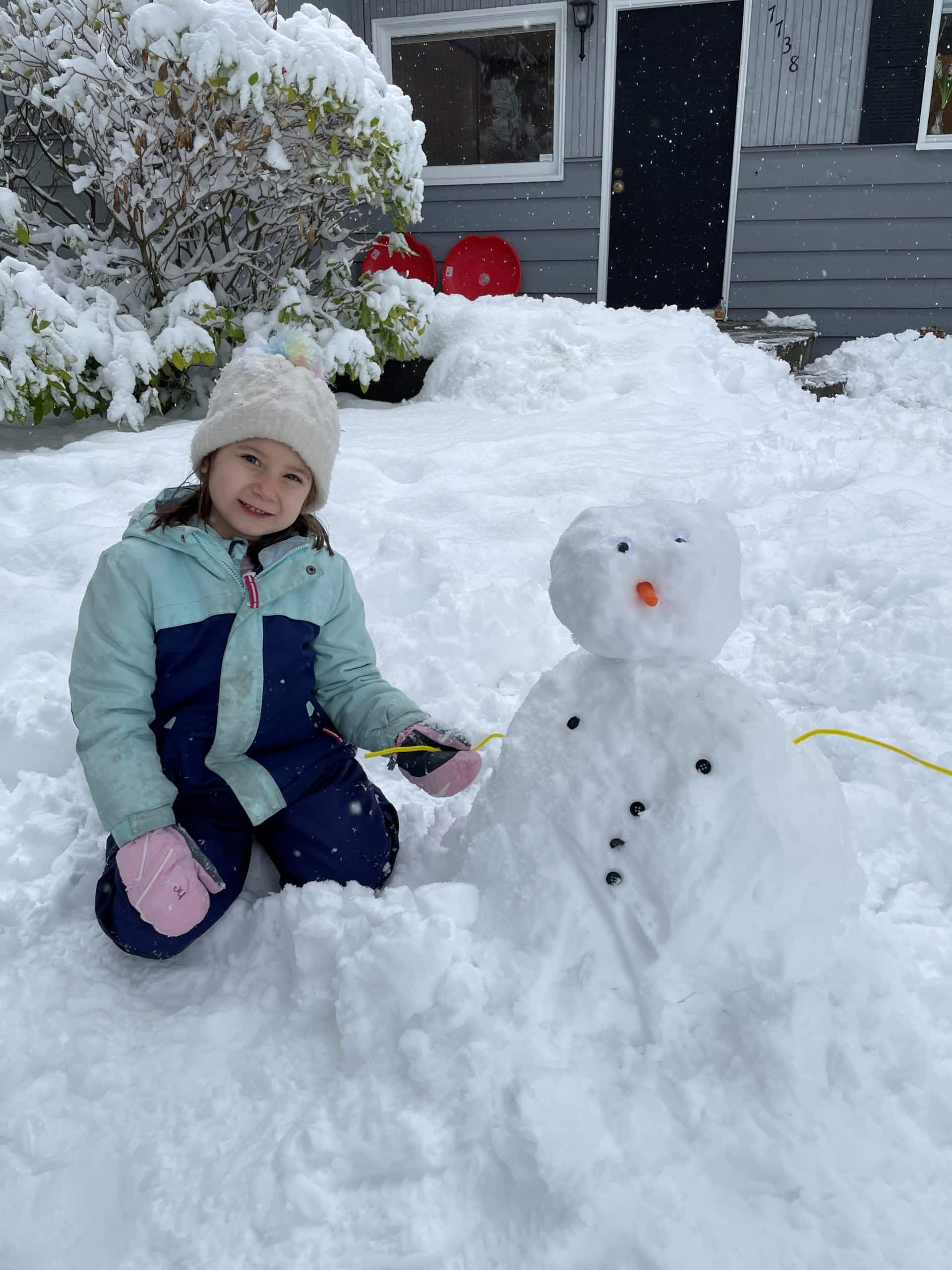 Thank you, Alison and Joe for being awesome Diva Dwellers and examples of using the Diva Strategy to be successful Seattle homebuyers. Not only have you been deeply dedicated to helping us save democracy this last Fall. You are both constant reminders of the type of smart and savvy people who choose to work with Team Diva. We adore you! Here is to making this next home simply fabulous!
The key steps to Alison and Joe's becoming successful Seattle homebuyers: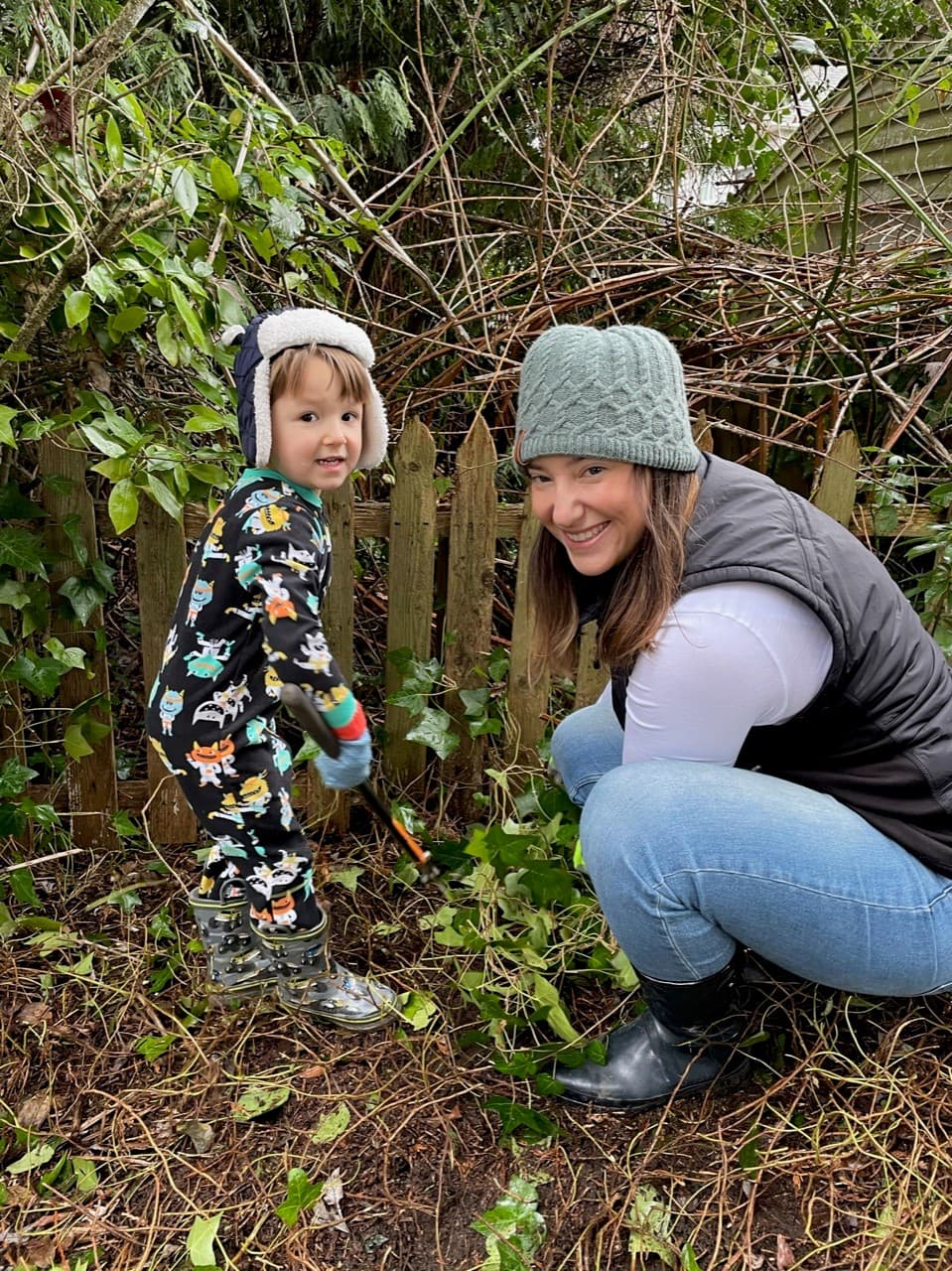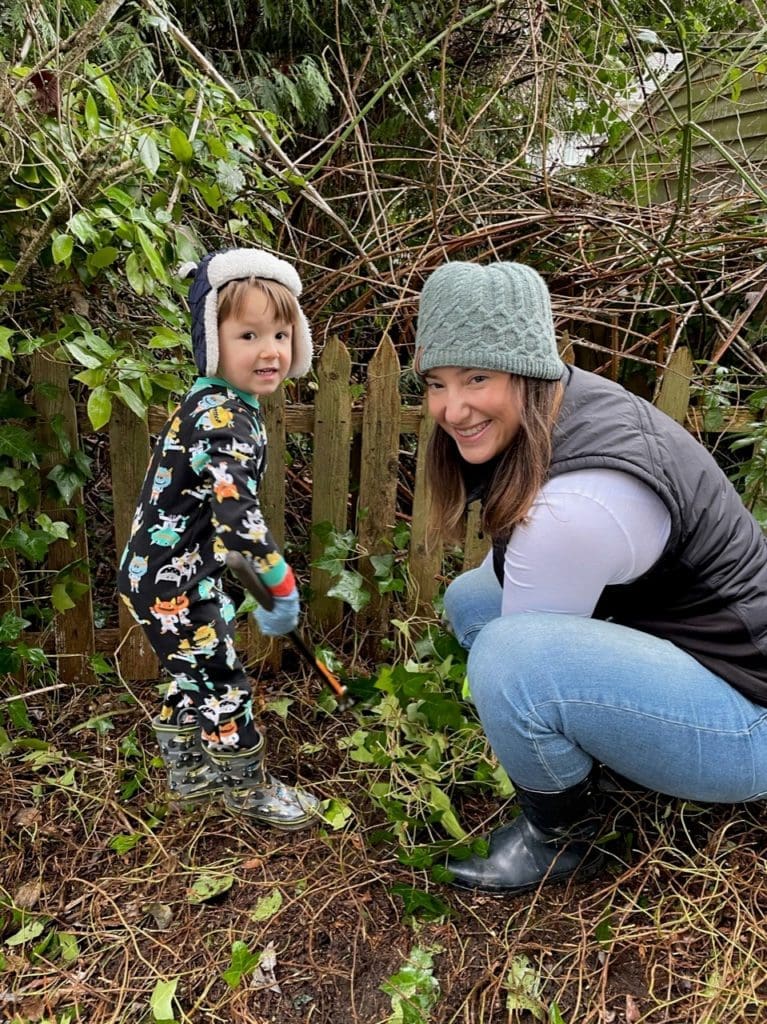 Once again you have to get dirty. We cannot stress enough that owning a home is about incremental steps towards progress. It is not a get your dream house right out the gate.
Buy During Off-Peak Seasons
Start Small with a Condo
Look for Homes that Need Work
Always Keep Location in Mind
Be Flexible
And duh! Work with a Diva Team Member
Jump on over to our Seller section and get yourself educated on what you can do now to be a successful home seller and buyer like these fabulous Diva Dwellers.
We are so happy for you and your fabulous new Diva Dwelling.