Michael and I went all in on listing this Seward Park View home. And as a result, we were able to get that Just Sold Sign up in one week by selling the home in multiple offers. As Seattle's top team at Coldwell Banker Bain aka Team Diva has long been known for our marketing prowess when it comes to listing and selling homes.
Below I will go into detail why this Luxury Seward Park View Home sold in multiple offers for 26% over asking. One of the highest list to sale prices this season in the neighborhood.
Let's dive in below and find out the special sauce that we used to bring as many people to this unique luxury Seattle home as possible.
Team Diva's Special Sauce to Get the This Luxury Seward Park View Home Sold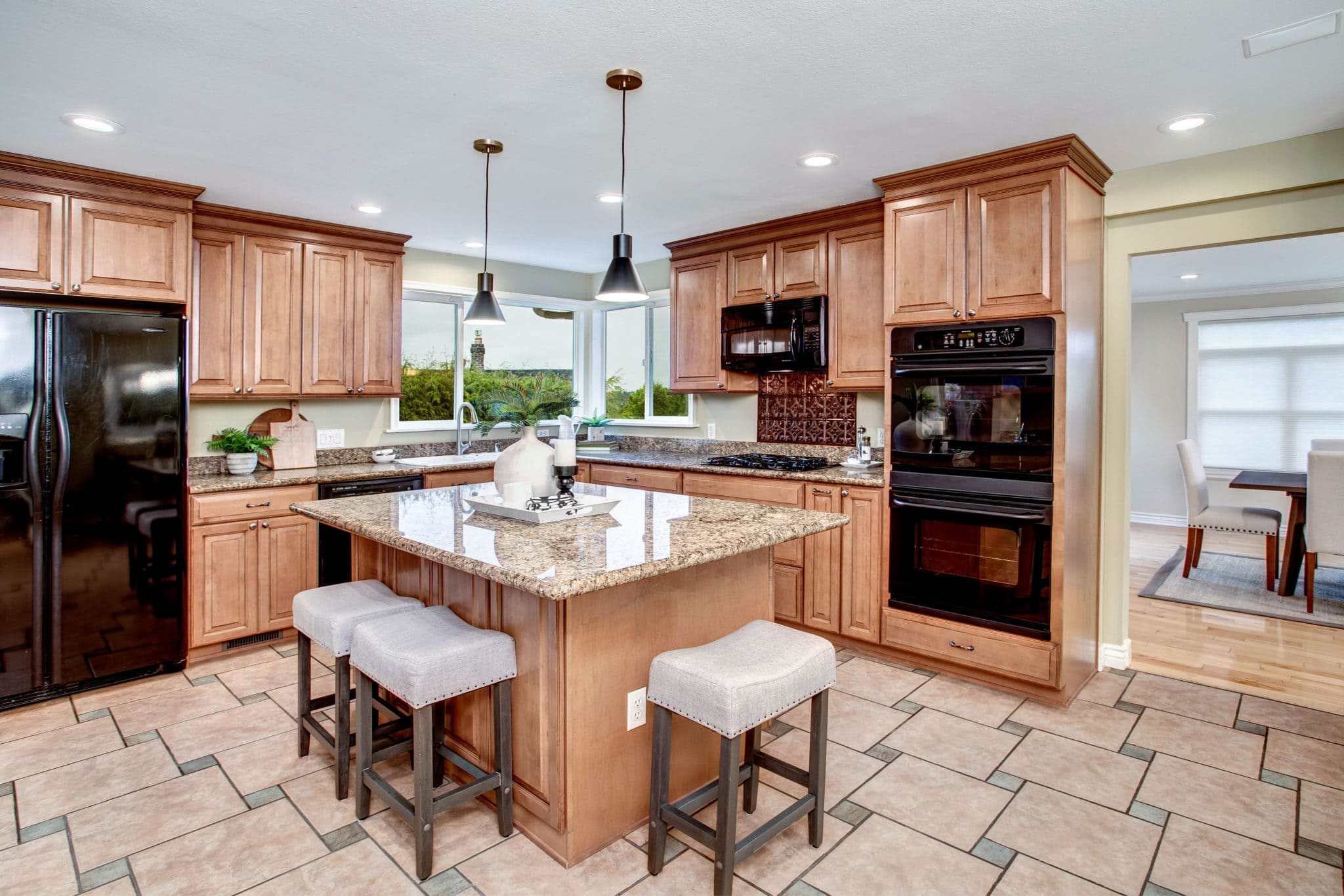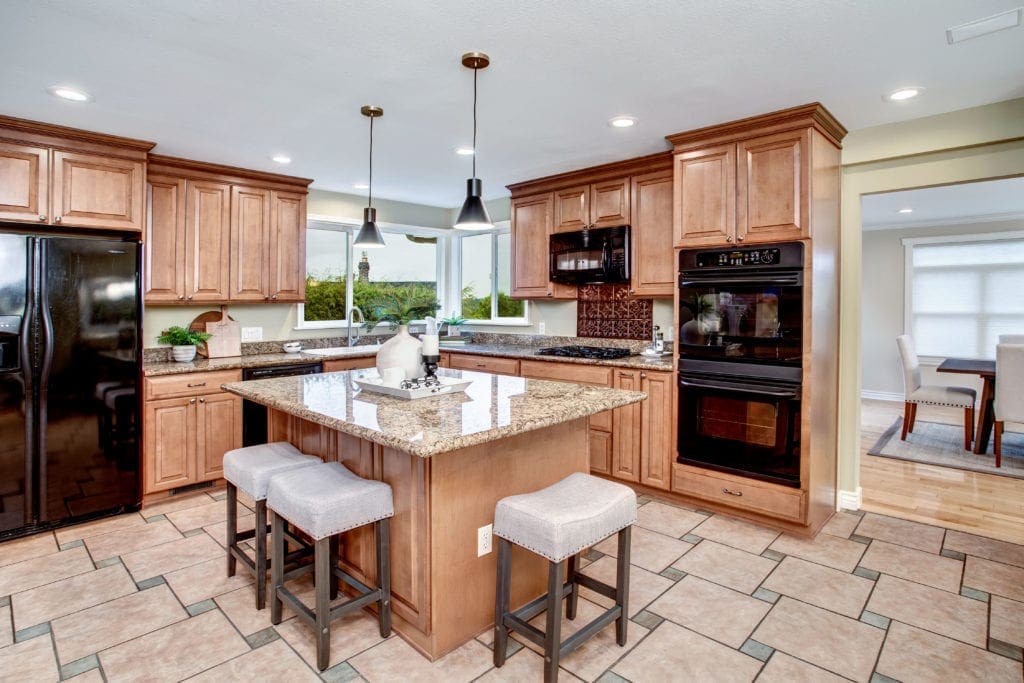 As soon as we saw the kitchen and read our seller's love letter about their home we knew we had to do everything possible to spotlight this magical space. The entire marketing plan was built around the star of this show, this gracious remodeled kitchen. Right now we are all envious of space. Indoor space, outdoor space, basement space, etc.  This specific kitchen had it all –  glamour, storage, a double oven, a huge island, a wine fridge, an eating nook, and so much more.
The Secret Sauce aka Diva Difference Process to Make Sure Everyone ALSO Fell In Love With the Kitchen
Preparation is Key
Staging Raises the Bar
Constantly Innovating Our Marketing
Kim's Skilled Handling of Multiple Offers
How Did We Sell This Seward Park View Home So Fast?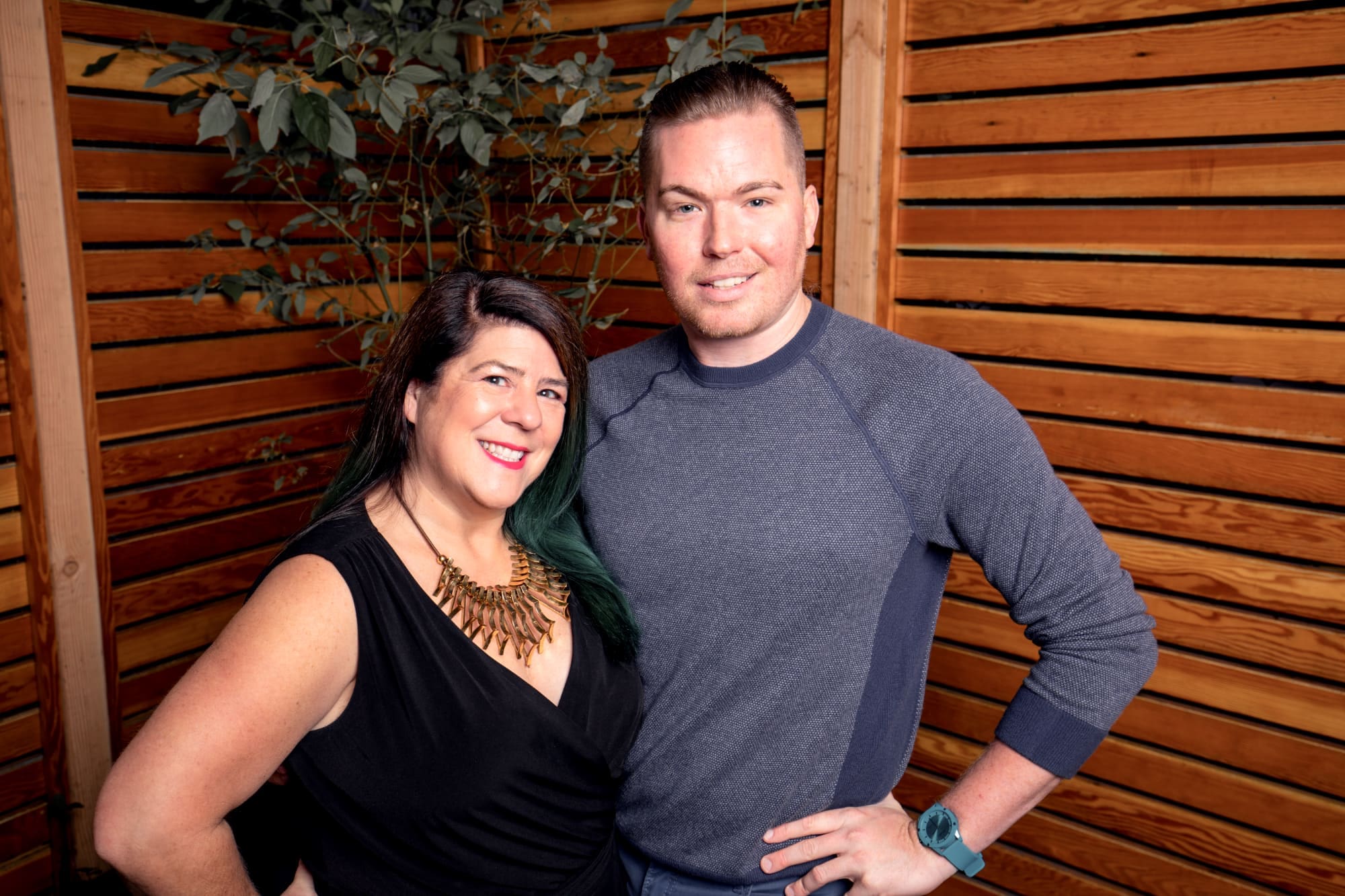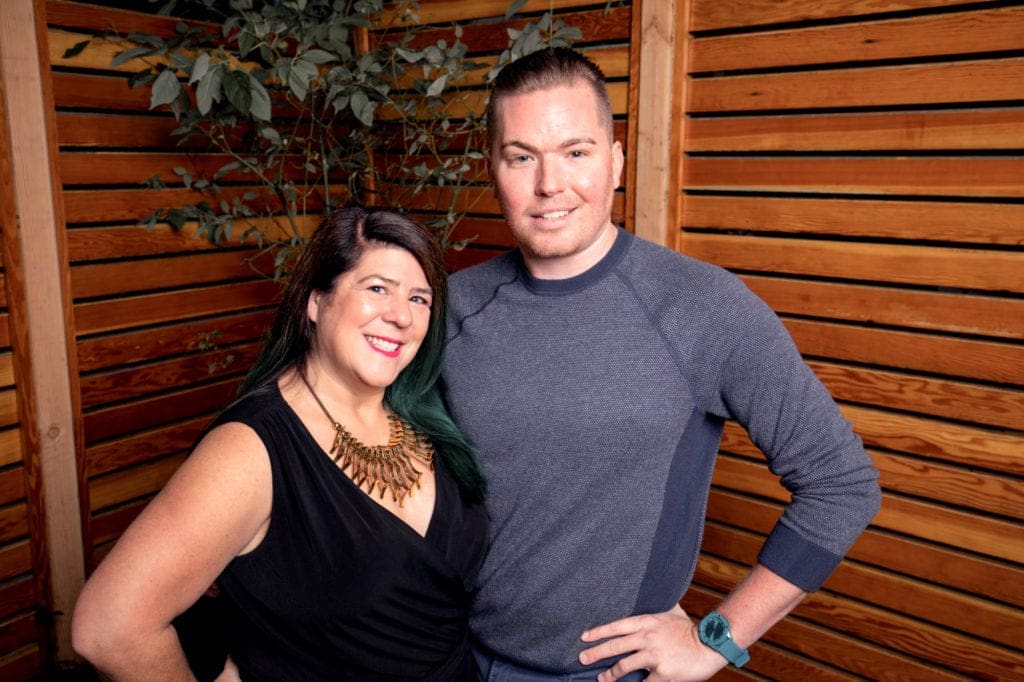 As someone who has been successfully listing and selling homes for over 20 years, trust this Diva when she says, having a plan of action is EVERYTHING. That's why we trust our Diva Difference philosophy to get our listing sold for top dollar. And why our clients trust us to sell their homes.
Preparation is Key to Getting That Just Sold Sign on this Seward Park Luxury View Home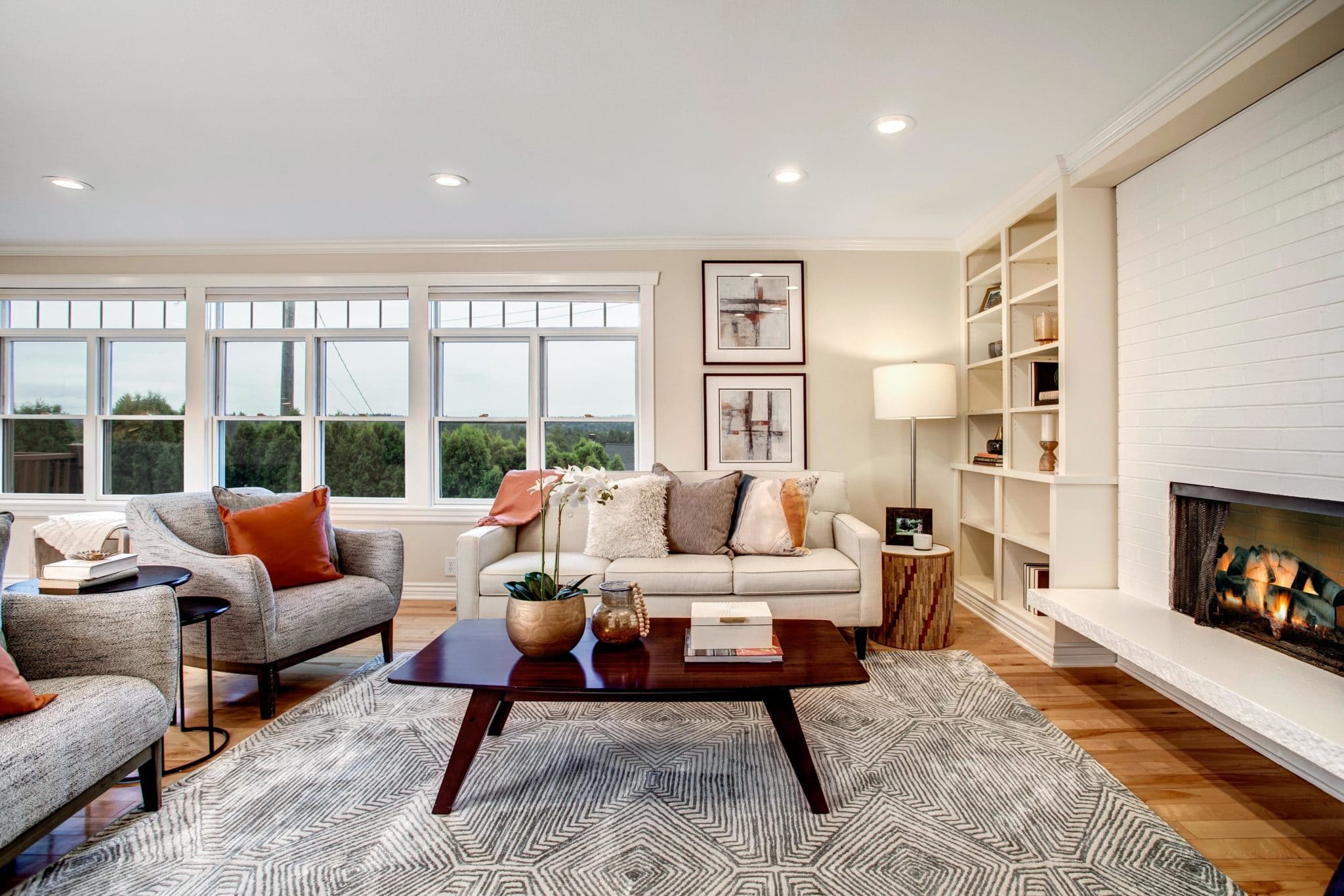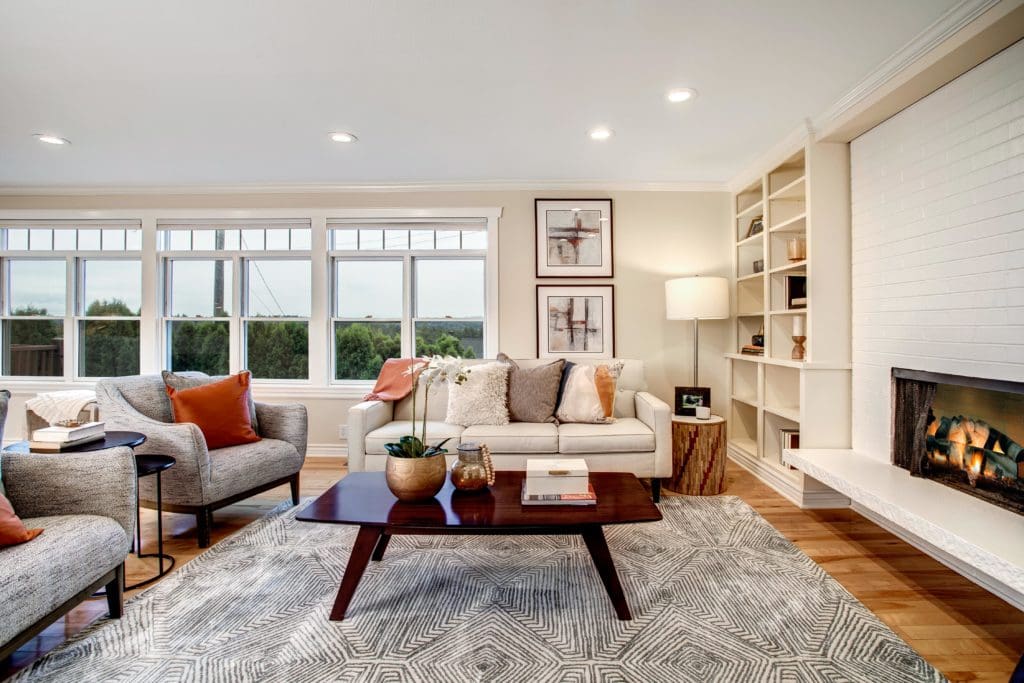 First off, kudos to our sellers. They did so much hard work upfront, upgrading this home and keeping it in stellar condition during their years of ownership. And, the whole family was on board with the Diva Prep Plan. Anytime we have a seller who is fully on board with the preparation list Michael and I create, we know we are going to see exceptional results. We did a walkthrough with the sellers' family, organized all of our Team Diva's vendors, and implemented the preparation timeline like the Divas we are.
The Full List of Preparations
Team Diva's dedicated landscaper came through and cleared the dry summer foliage and made the yard space sparkle.
Michael worked with our dedicated listing handyperson to fix those little pesky things we always keep forgetting to work on until we move.
Our painters came through repainted the upstairs to one of our Team Diva's favorite modern white colors to give it a fresh clean look. And the crew fixed up some trim work throughout the home as well.
The team's go-to carpet vendor, aka Carpet To Go, replaced the worn carpet in the downstairs space so it was perfection for the new owners.
I did my "boob light" check (cause if you know me, you know this Diva has a deep aversion to generic lighting) and made sure the dated lighting in the kitchen and hallways were replaced with more interesting modern fixtures.
Our dedicated cleaners came through and cleaned the entire home and the windows, top to bottom.
Our sellers gave us a list of all things they upgraded in the home, which we turned into silent talkers. And they even wrote a beautiful note about why they loved the home so much, which we definitely translated into the video, blog, and other marketing.
High End Staging Raises the Bar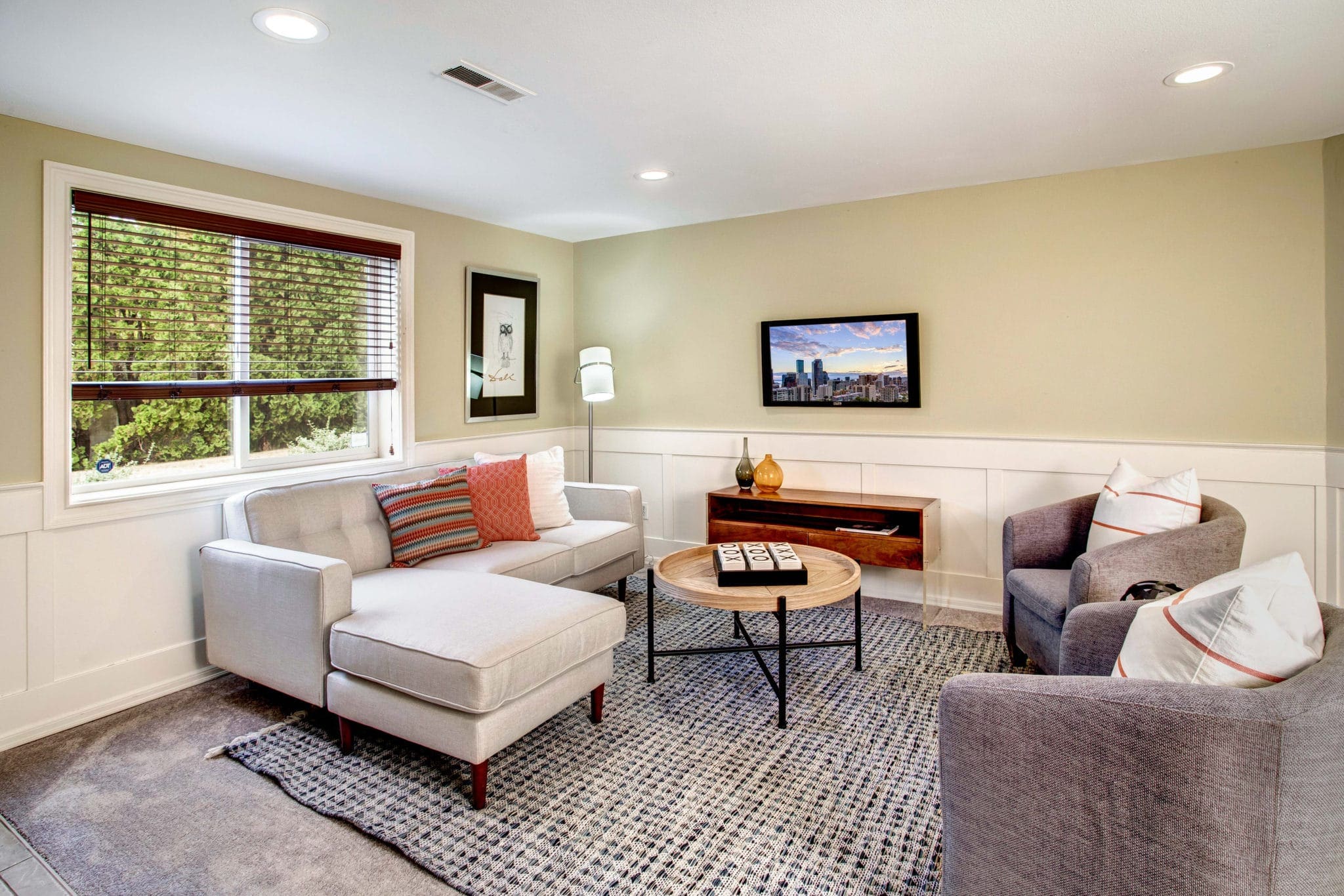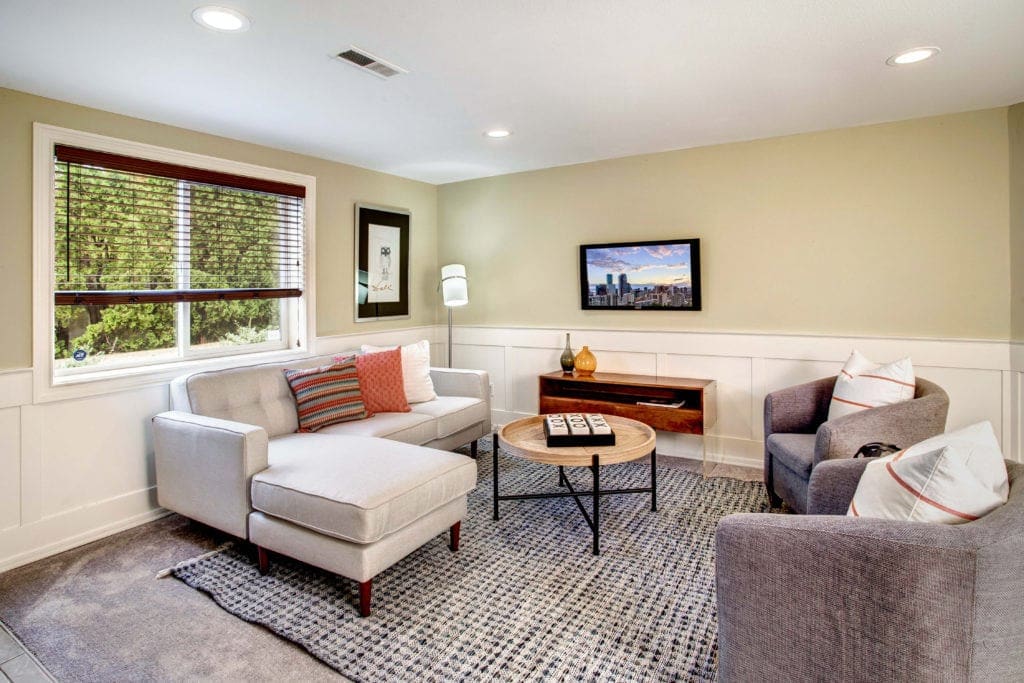 Once the prep work was completed we worked with our stagers at Open House Staging to create a space targeted towards our ideal buyer. And I am sure we sound like a broken record. But trust us when we say – high-quality staging makes ALL the difference. And the high-quality staging, like in our fav Seward Park View home, was hands down a factor in getting that Just Sold sign up in less than 7 days.
And, just in case you need some more convincing, here are some interesting data points for Seward Park.
High-quality staged homes sold 13% over asking versus only 4% over asking for homes that had mediocre or no staging.
Homes that used high-quality stagers sold for $83K more than those who took the cheap route. Everyone gasps when they see the staging bid of $6,000. But remember, we are working as a team for the big payout down the road for our sellers. And every little bit of added marketing helps with the end result. It seems like a no-brainer to spend an extra $6,000 when your return on that investment is $83,000. And in this case, it was so much more.
Here is more information about how to stage a home for high-quality results:
Several years ago we did a study to test our gut instinct on real market data. In the blog below Rocky goes into detail regarding the differences between staged homes and unstaged homes and their sale prices. We also chat about how we need the home to look so we can layer it in with our marketing push. Click < HERE > or click on the link below about our staging process.
Staging Your Home Will Help It Sell For More Money
Chavi and I Joined Forces and Marketed the Heck out of This Home
Knowing when to innovate is important. In general, we are a creative and ambitious bunch. But rarely are we first on the scene when it comes to trends. What we are is a group that is willing to take risks once we understand how to use the tool in front of us.
Specifically for the Seward Park View home, we wanted to play with getting people to see all of the cool elements in the home. The way we did this is by honing our Instagram reels. And we interrupted our normal video marketing process to chat about why we loved the house so much. And it worked! All eyes were on us during the marketing rollout of this view Seward Park home. Plus, I was able to get Chavi to do a listing video with me, which is always a hoot!
Team Diva's Marketing Rollout
 

 

 

View this post on Instagram

 

 
Kim Pulls a Bottle Out of the Dryer on Instagram Reels
Kim's Instinct on Early Offers Was a Game Changer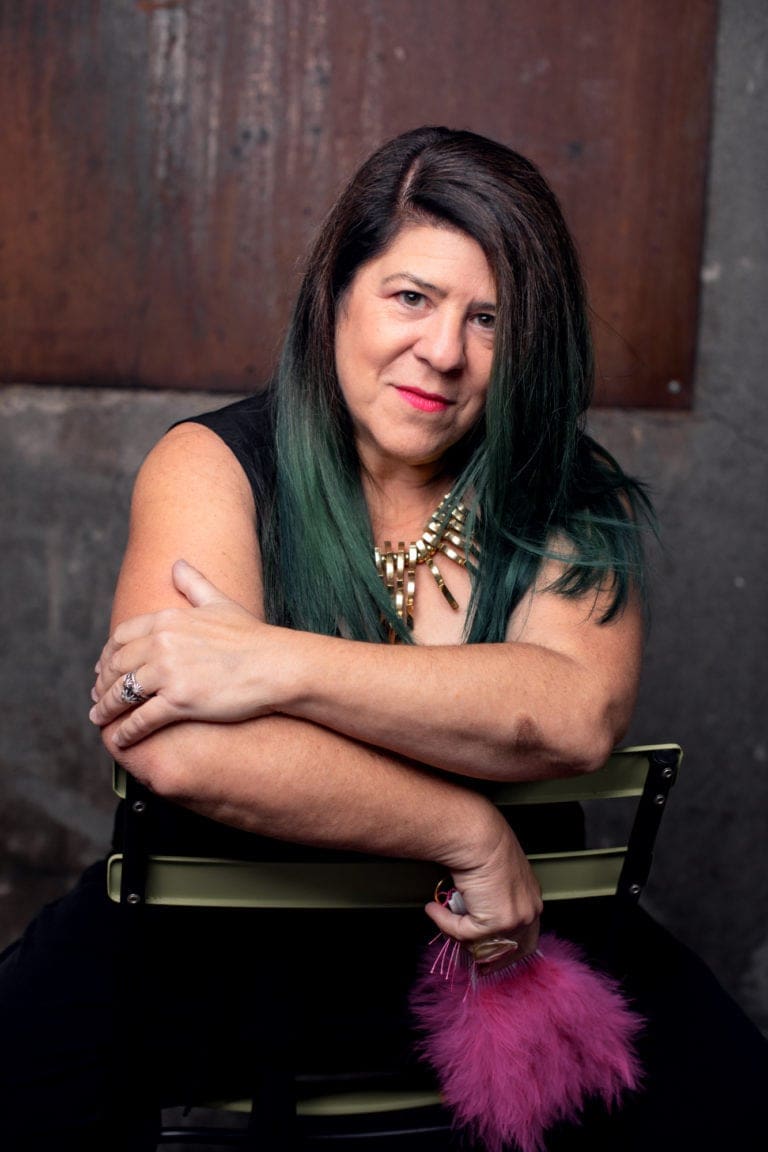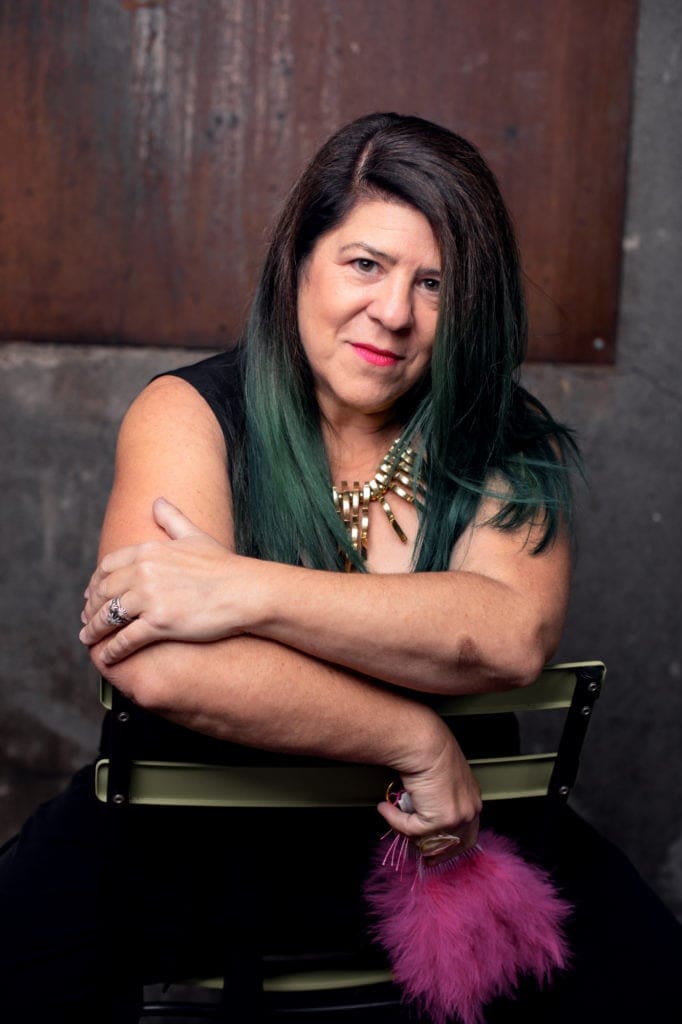 Within a couple of days of listing the home, the sellers received an early offer. It was a great offer. And it is tough for sellers to make a snap decision to take a great offer or risk waiting for more offers. Especially when we have a shifting market.
I knew we had a rare and unique home. And it was super popular since the showings were strong and the feedback was stellar. The team had barely had the opportunity to start rolling out their mega-machine of marketing. Nor had the home been on for long enough to allow everyone who was interested to come to view the home. I had a long conversation with the sellers and had them weigh the options. Instinctually, I knew there would be more offers to come on offer review day. I told the sellers' it was their choice but when they asked my opinion I told them my gut feeling. And this is that moment where having trust in your listing team is so critical.
The Results – Seward Park View Home Sold for 26% Over Asking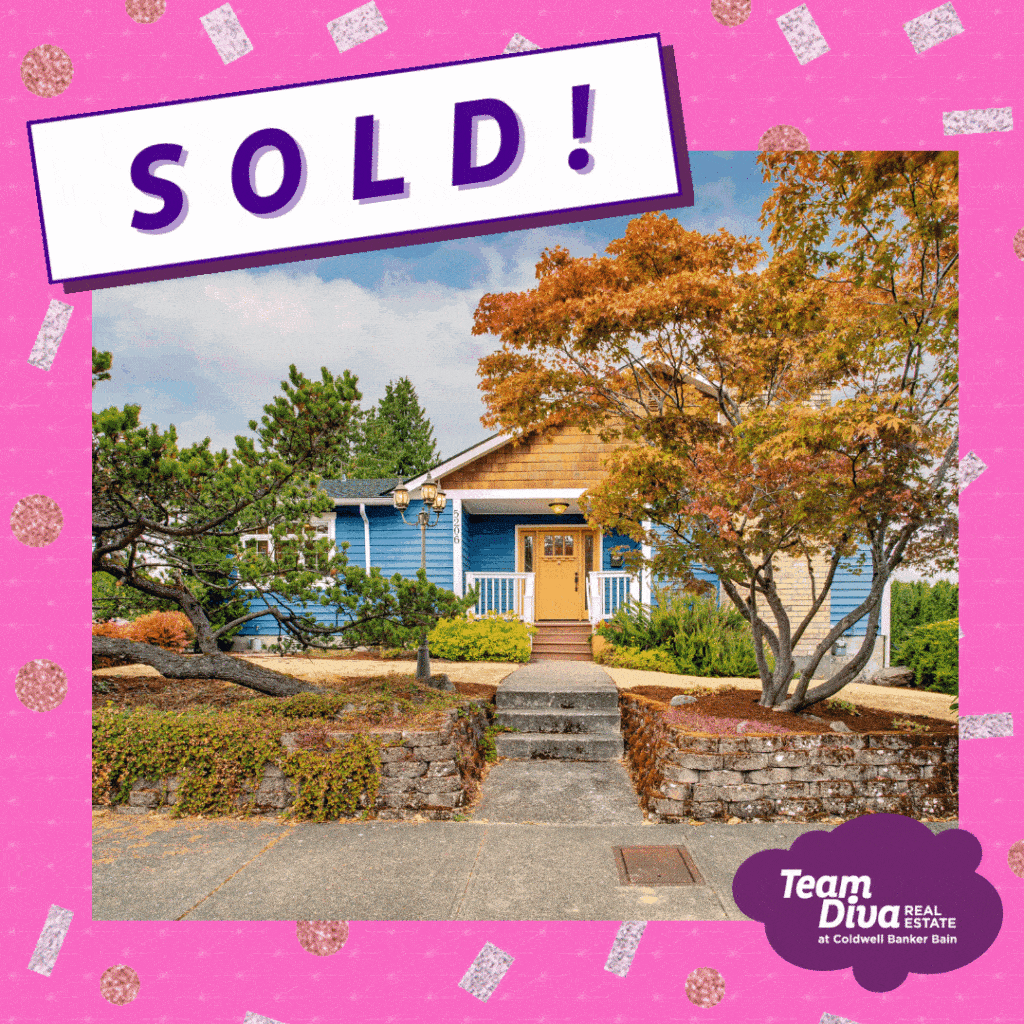 Thankfully the sellers opted to not go with the early offer. They stuck with the offer review date. And it worked like magic. The house sold for 26% over asking which is one of the highest purchase prices for a home of similar size in the area during a three-month period. This is HUGE!
Priming the Pump for Offer Review Day
Michael always sends a super detailed email on the day before offer review day. In the email, he provides all of the information buying brokers need to help them make an awesome offer. You would be shocked at how few listing agents make any effort with people who are bringing them offers. But we know if we want top-tiered selling agents and their buyers to make an offer we have to make it super easy. We also know that the more information we provide, the better the offers we receive.
Offer Review Day
We received TEN offers on the offer review day.  Yours truly, Diva Kim, is always in charge of sorting the offers and sending them to the sellers for review. I also use a spreadsheet to help break down the data points of all offers, whether we get five or twenty-five. Not all offers are equal. This sorting ensures that the sellers and I have all the data clearly in front of us when reviewing the offers together. We also send to our sellers in advance a blog about how to evaluate multiple offers. We truly believe that when sellers are well educated about the process they make smarter decisions.
The house sold for 26% over asking which is one of the highest purchase prices for a home of similar size in the area during a three month period.
And obviously, our sellers for this view home in Seward Park made super-smart decisions throughout the process.
---
Want The Diva Difference for Your Home or a Family Member?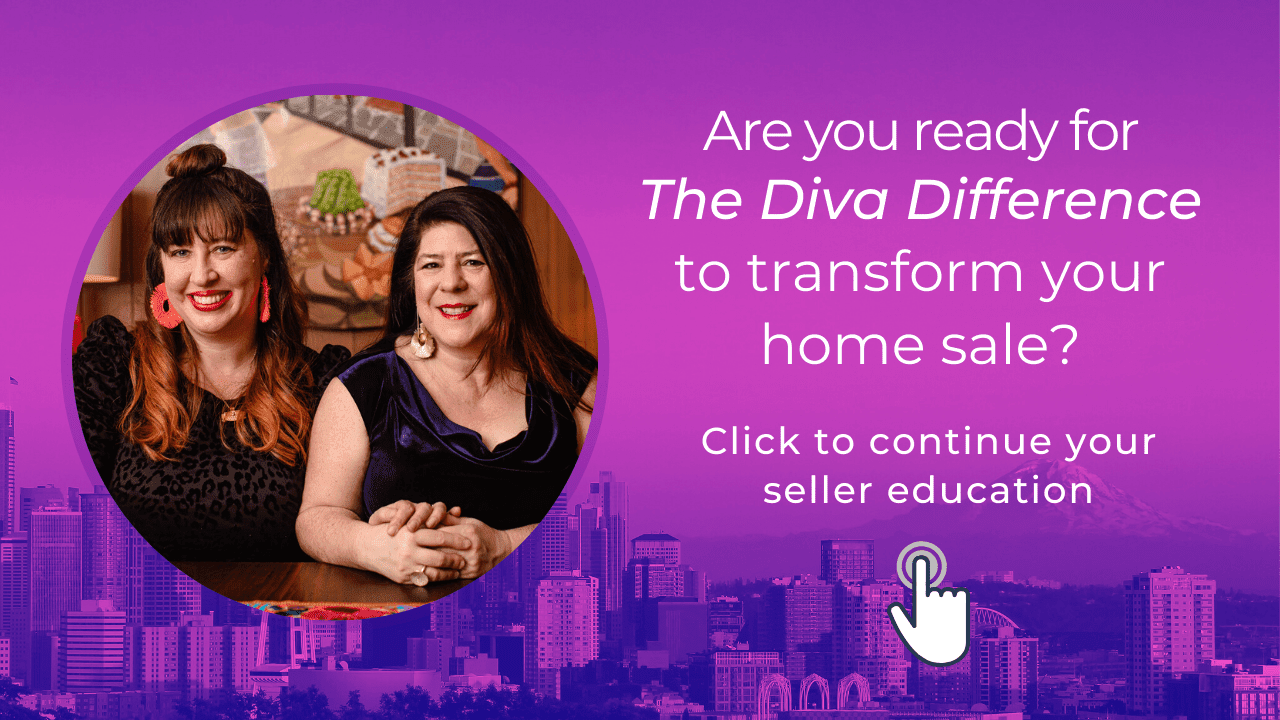 Congratulations to our fabulous Diva Dwellers on getting that just sold sign up and finally closing on their Seward Park View home. We adore you and thank you so much for trusting us and our Diva Difference process.
Want More Information About The Diva Difference Process?
Start < Here > and check out all the details you need to know about how to sell a home in Seattle. Specifically, the Diva Difference elements that helped the family of our Seward Park home are as follows:
Here Are a Few More of Our Favorite Diva Dwellings That Sold Using the Diva Difference
Thank you to our friends and their family for trusting the Diva Difference to make the magic happen while they transition to the next stage of their lives. Ciao for now, Divaland!
We are here to help. Our team understands that this process can take a year or two. And we are more than willing to give you a personalized plan to get the ball rolling. Feel free to contact us directly at thediva@teamedivarealestate.com or call/text 206-271-0264.