What can you buy for under $850,000 in Seattle? This week we are letting Michael takeover and let us know exactly what you can buy for under $850,000 and still be in the heart of Seattle. Michael is our listing manager. He handles all of the prep work for EVERY listing aka Diva Dwelling. No one knows the Seattle listing market like Michael. Below is a super cute video Michael did with a perfect example of what you can buy in Seattle at this price point.
Michael Tours You Through an Exceptional Example of What You Can Buy For Under $850,000 in Seattle
In the video above, Michael tours us through this Madison Valley Townhouse. The home is an excellent example of what you can purchase at this price point in our city. Specifically, this townhouse is really showing off. We especially love its kitchen with a great layout, all of the views, the rooftop deck, and all of the upgrades. Our team really loves the neighborhood—Madison Valley is one of those communities where you get the best of city life and the outdoors, but more on that in a moment! 
Thanks for following along! If you'd like to see more of our home tour videos, be sure to subscribe to the Team Diva at Coldwell Banker Bain Youtube channel.  
---
What Can You Buy for Under $850,000 in Seattle? Let's Tour This Madison Valley Townhouse & See!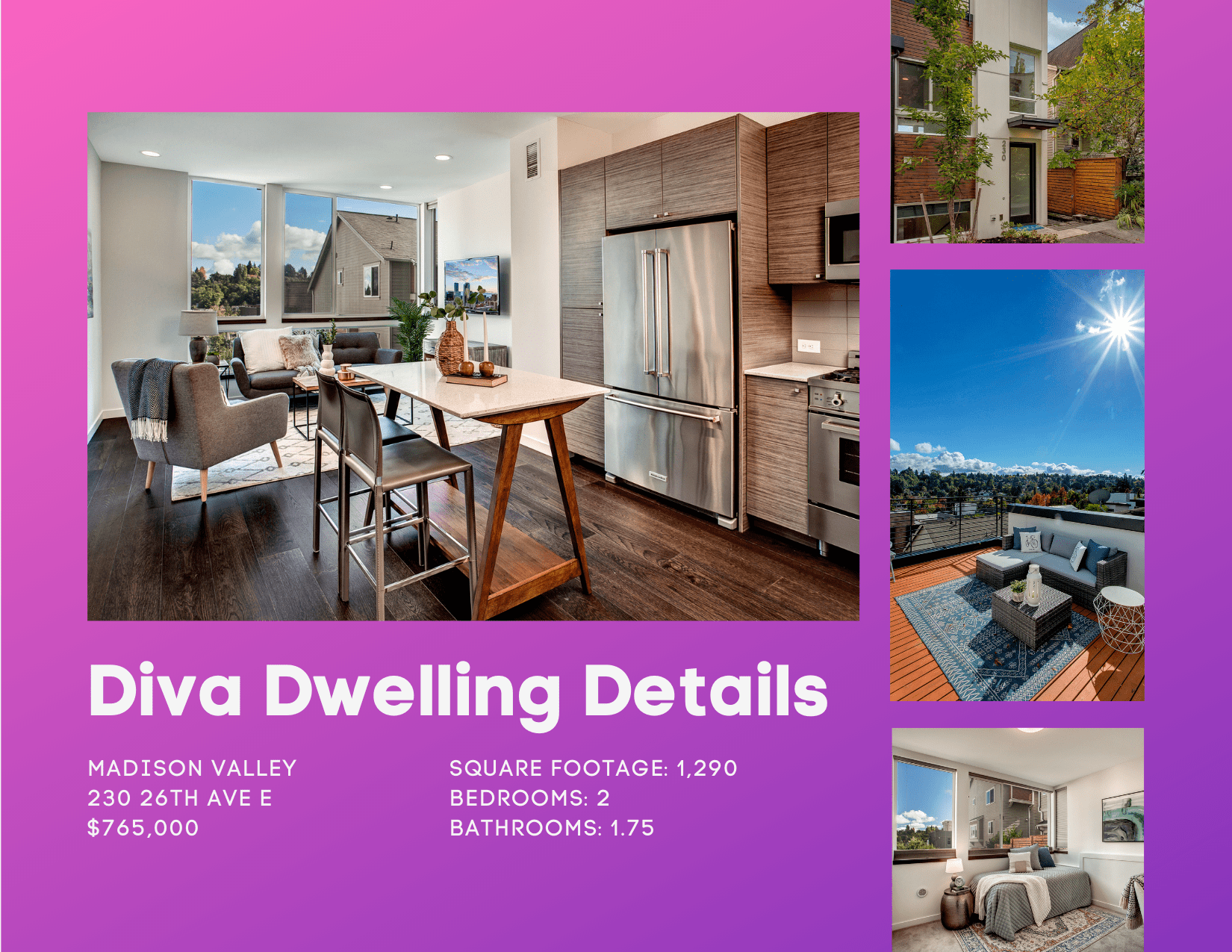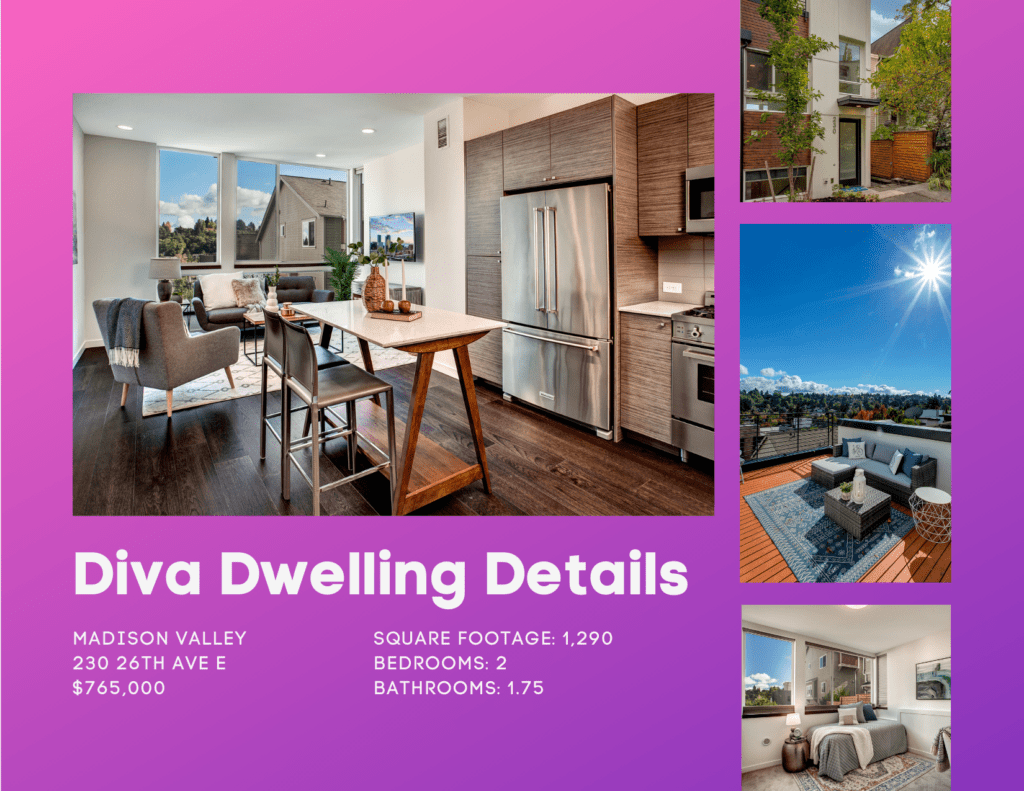 I'm Michael Jouver, and I'm the listing manager and a licensed real estate broker with Team Diva at Coldwell Banker Bain. I'm in charge of taking extra good care of all of our Diva Dwellings (aka Listings!). 
Thanks for stopping by to join me for a tour as I show you exactly what you can buy for under $850,000 in Seattle. This Madison Valley Townhome is a great example of a Diva Dwelling at that price point. Below I will chat with you all about the show off this townhome's kitchen, the views, the rooftop deck, all of the fab upgrades, and the neighborhood. 
Cheers to the Kitchen
!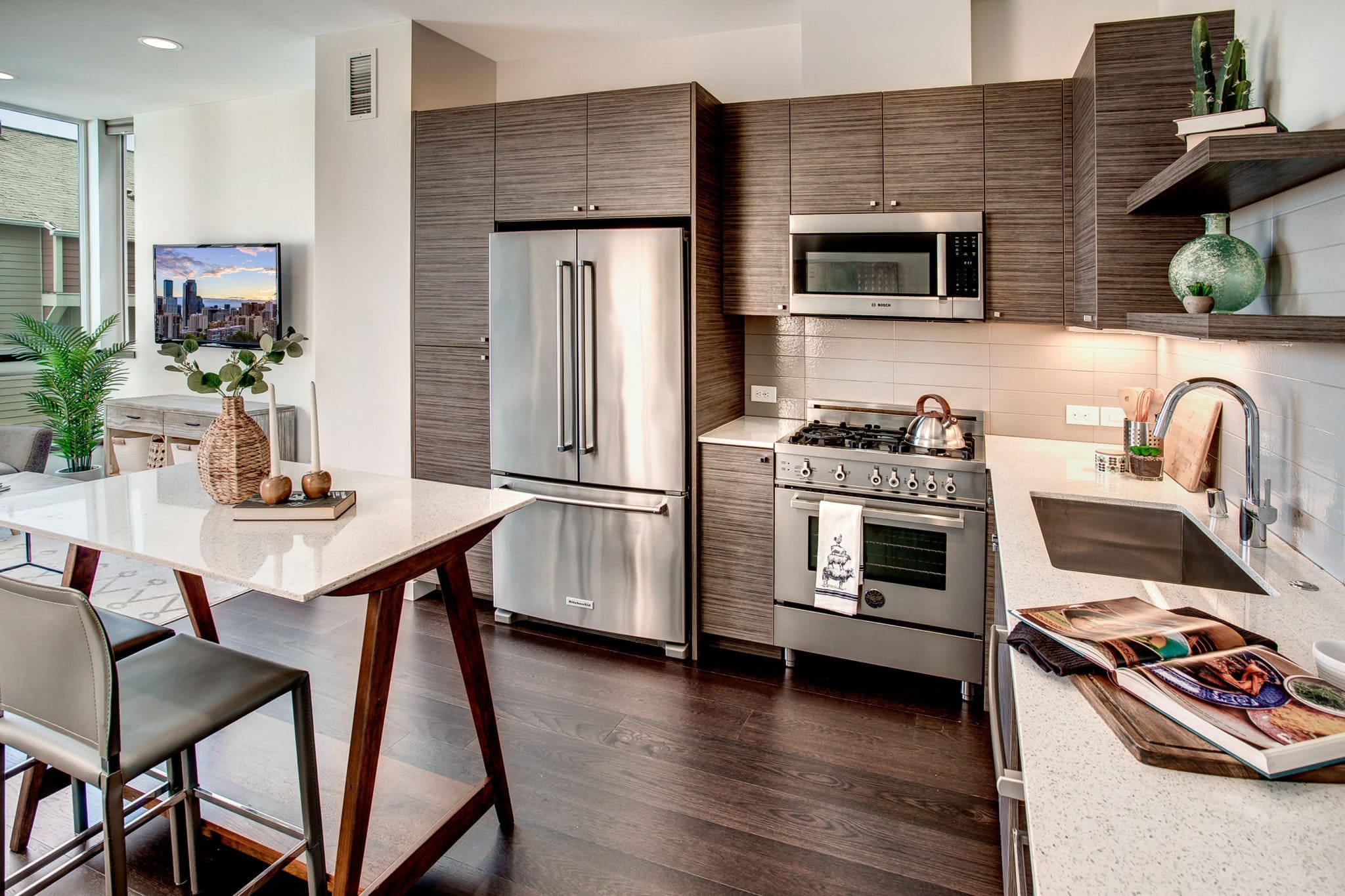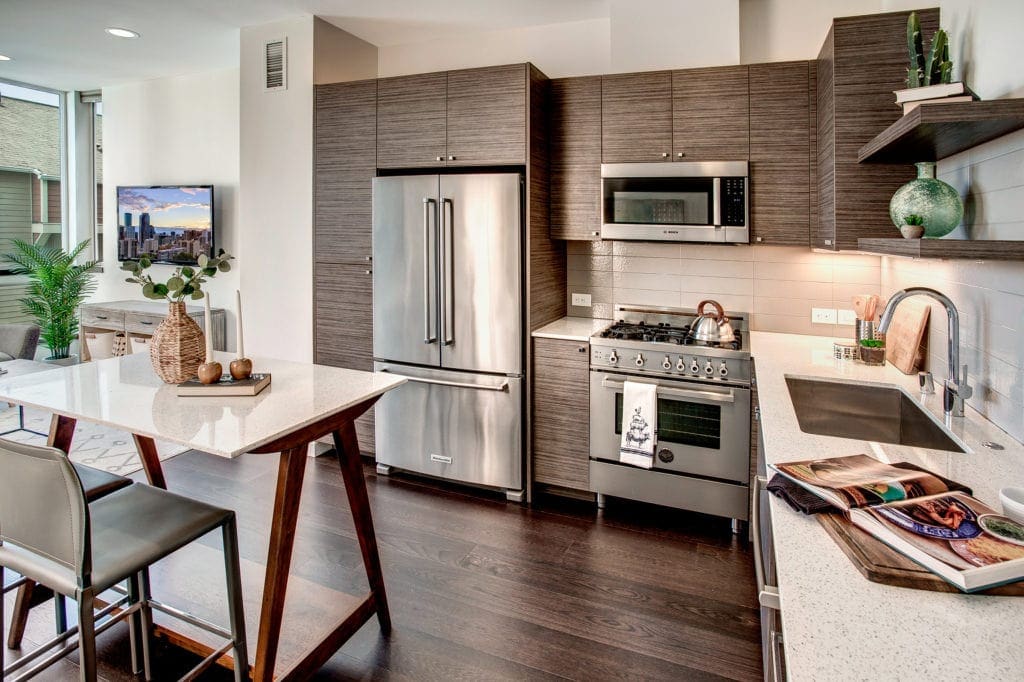 Our Diva Dweller Marlene (the seller) has one of the most discerning eyes when it comes to layout. Well, it really shows with this townhome's kitchen! If you've spent a lot of time recently looking at newer townhomes, you may have noticed that it's not easy to find a kitchen with a great layout. In fact, it sure seems like a lot of the townhouses that have been built recently are not designed to allow you to actually cook. As all of us are spending more time at home, the need to craft something truly yummy on this designer stove is essential. Plus, this kitchen comes with tons of storage and smart upgrades, too! 
Bask in Natural Light & Admire Views Throughout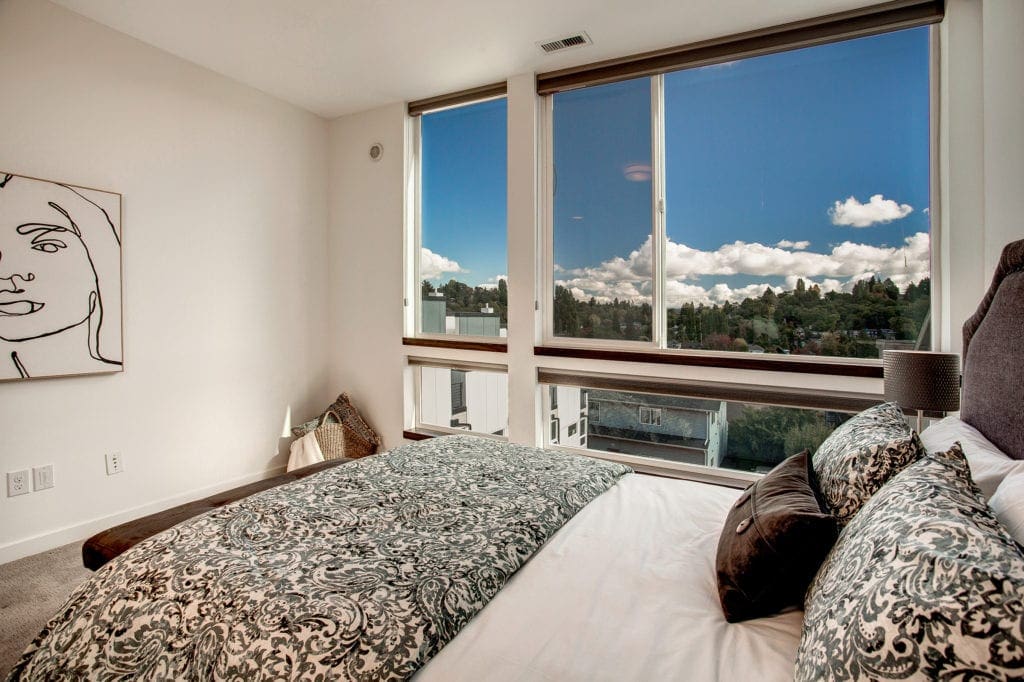 From the lower bedroom "downstairs" all the way to the roof, this home offers tons of light in each space. Windows on the east, south, and west side of the home mean you get tons of natural light all day long. This is definitely not the case for most townhouses. And, being that it's east-facing, you also get beautiful territorial views over Madison Valley. This month is also the perfect time to peep those color-changing trees. 
Divine Rooftop Deck with View of the Cascades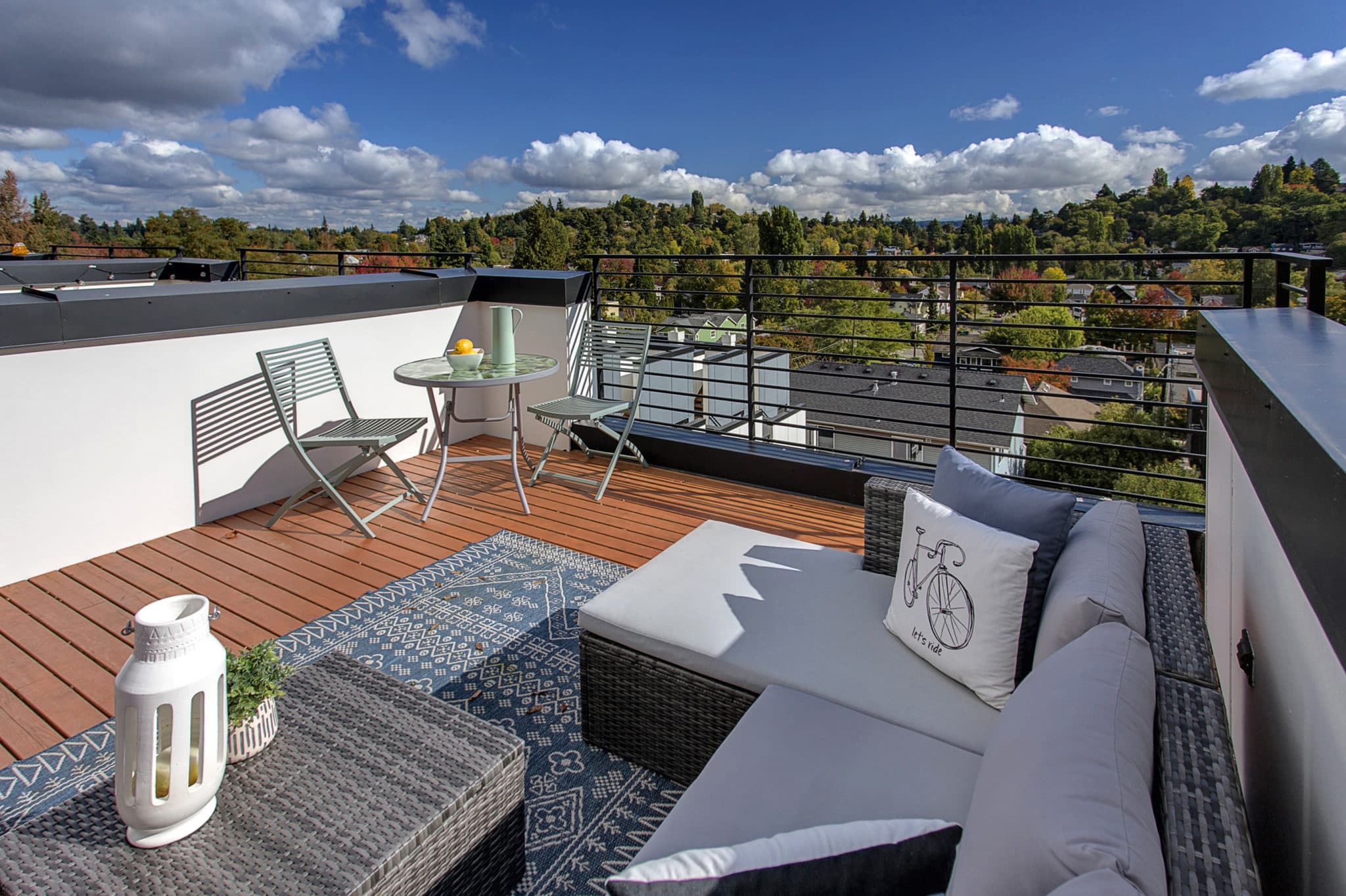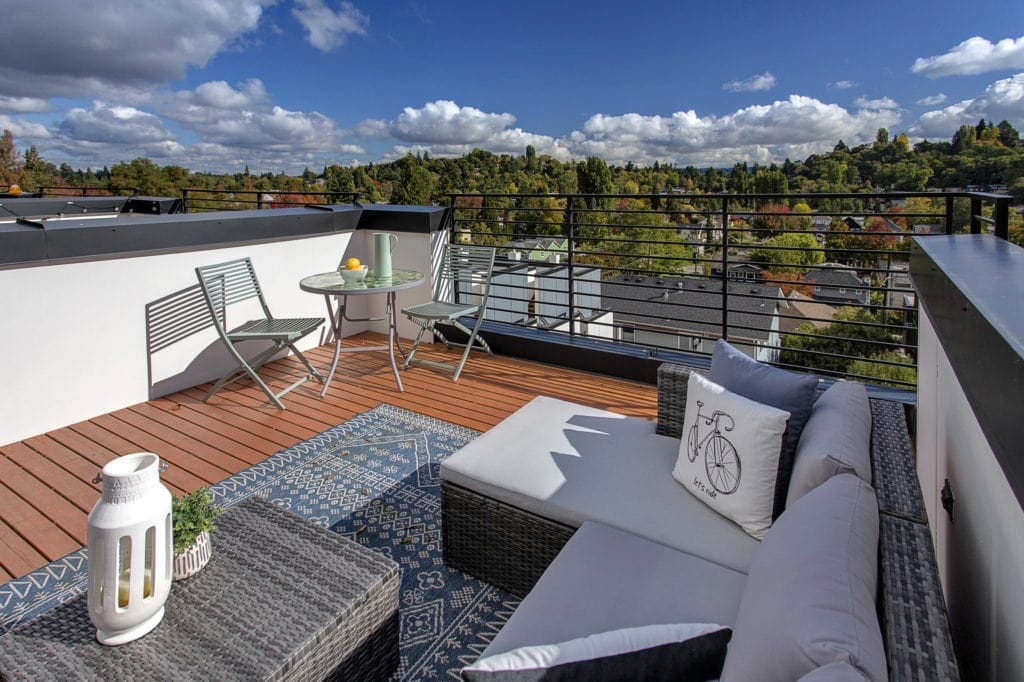 This deck! What can I say? Take a look around. You can see for miles and miles from up here. In fact, you can see the majestic Cascades on a clear day. Up here, you have hookups for a gas grill, and water for your plants. If planting on the roof feels like a pain, worry not, this complex has its own garden where you can grow your veggies to bring back up here to grill. Hosting friends up here is a breeze, too. Barbecue up dinner, sip on your favorite bevvies while the sun goes down, and at night, enjoy views of the city lights. 
Smart Upgrades & Maintenance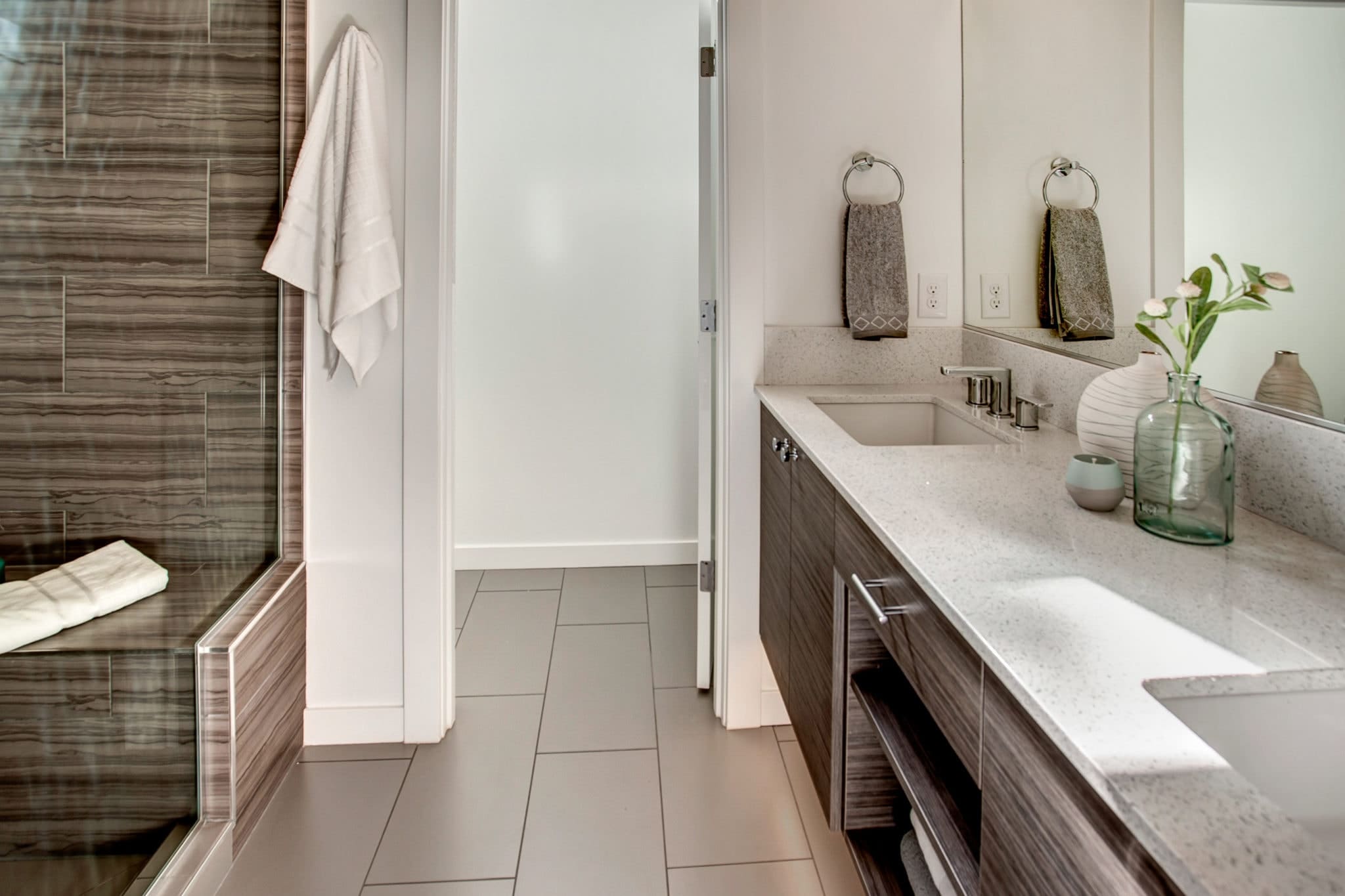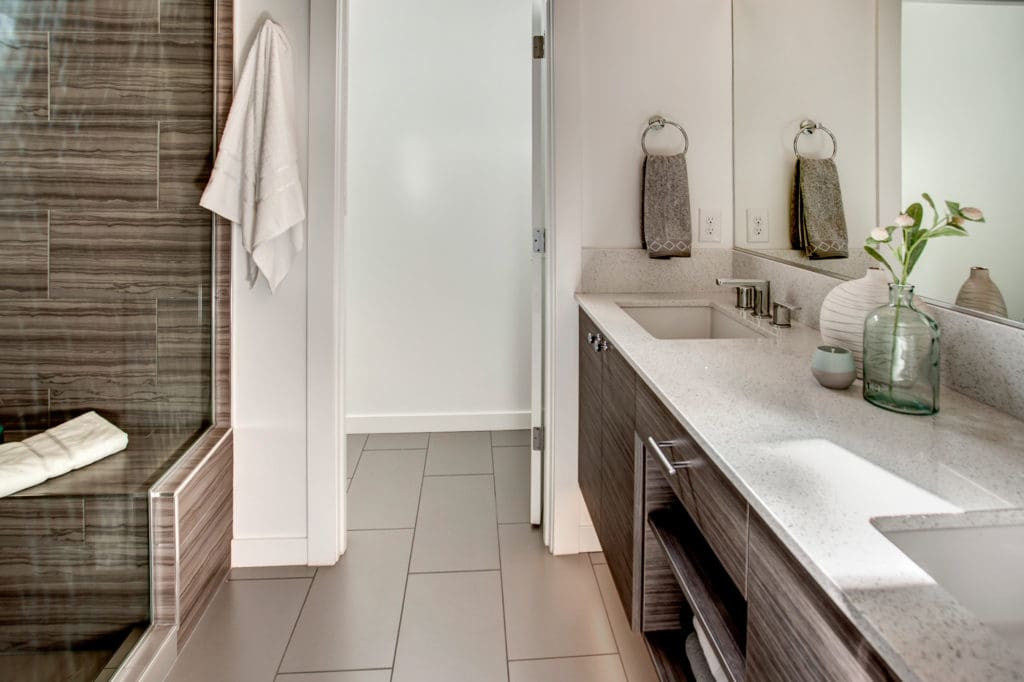 This home is only a few years old and was built by one of the better home builders in our market. But that's not enough! Our Diva Dweller has put in a ton of upgrades in the kitchen with storage galore.
Tell Us About the Upgrades
Heated Tile Floors: Upgrades also include heated tile floors in the bathroom upstairs to make this home beyond special.
Wired for an Electric Car Charging Station: One future upgrade that is hardly ever seen in new townhouses is that the parking space is already wired for an electric car charging station.
Air Conditioning: And did I mention our fab seller added AC?!
Superior General Maintenance
Typical home buyers of Townhouses treat them like they are a rental. You would be shocked at the wear and tear some of these homes received. Not our Diva Dweller. She made sure to keep up on general maintenance on the home so there are no surprises for future owners.
Move right in with peace of mind!  Perfection! 
---
Take a 3D Tour and Our COVID Protocols
Team Diva takes every precaution, and then some, to make sure all of our homes are listed following all COVID precautions. Part of this is providing a 3D Tour for those who need a little more information online before going to tour a home in person. It is our duty to ensure everyone's safety as you enter one of our listings. Feel free to take a virtual tour from the comfort of your couch!
Curious to learn more about our latest safety precautions? Read "Team Diva's COVID Safety Protocols for the Delta Variant" here!
---
What Can You Buy for Under $850,000 in Seattle? A Townhouse in the Madison Valley Neighborhood!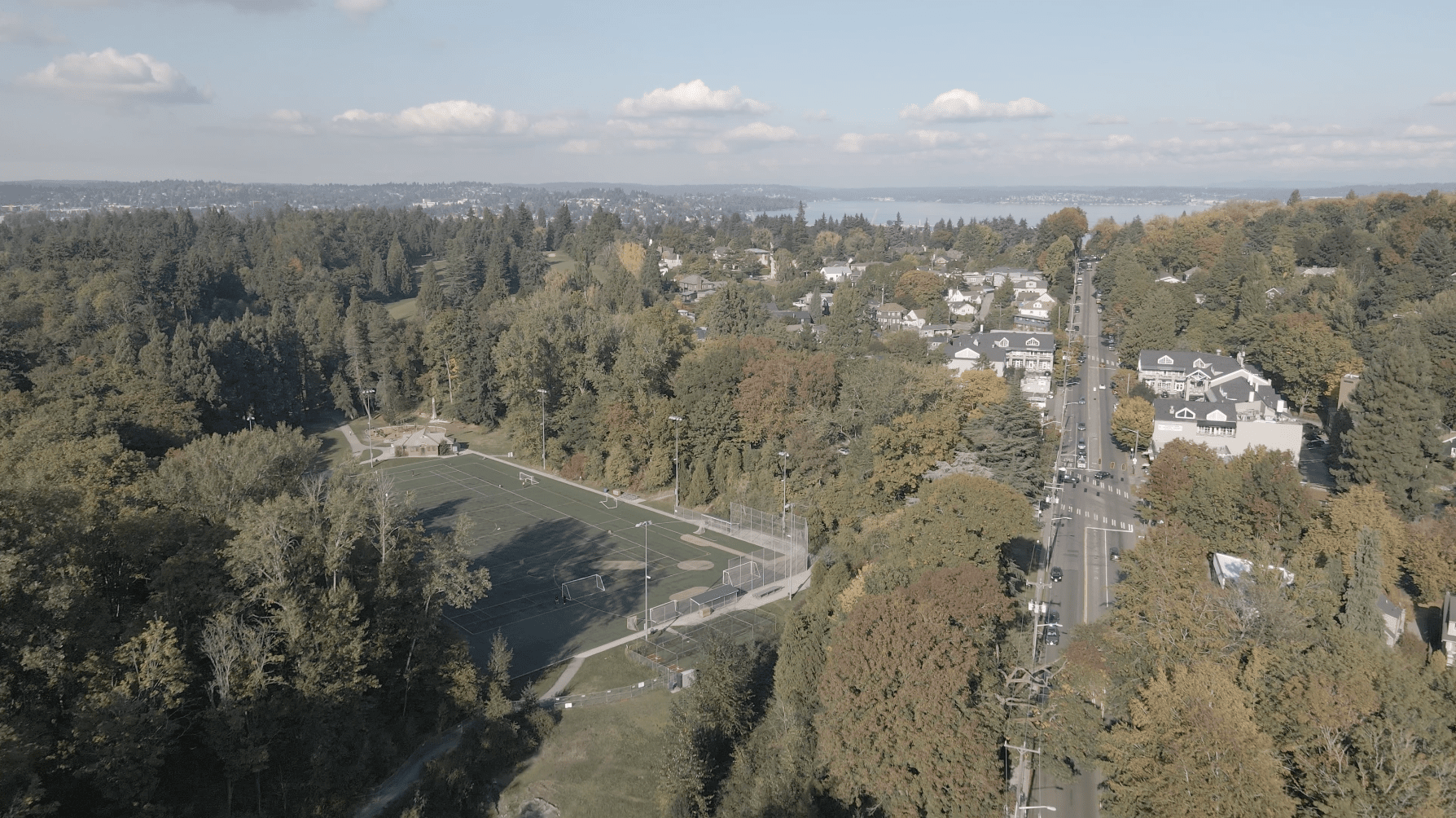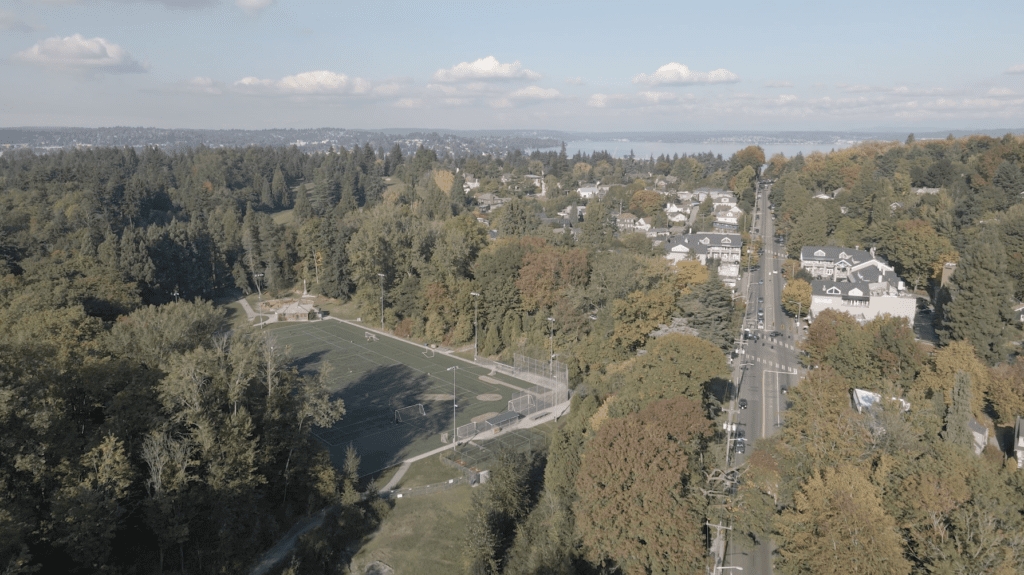 As the last year and this constant state of change has taught us, our neighborhoods are more important than ever. When it comes to special neighborhoods with specific charm, Madison Valley is no different. We love to get fresh plants from City People's. We hang out with friends and past clients at Cafe Flora or Bar Cantinetta. When you feel like getting lost in nature for a while, stroll through the Arboretum to peep those fall colors up close. Madison Valley lets you enjoy dining, shopping, local services, natural beauty, and you're only a bus ride away from Downtown Seattle. 
Check out some of the other great Madison Valley homes we've sold:
---
Learn More About Buying a Townhouse in Seattle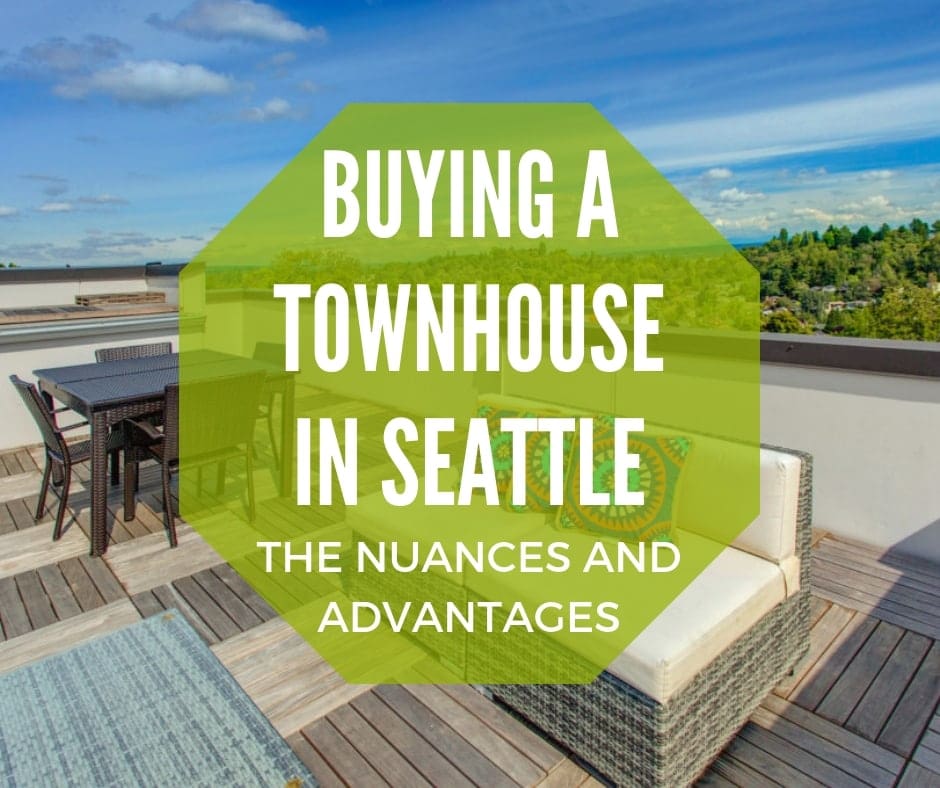 Neither a condo nor a detached home, a townhouse is its own animal in the world of real estate. And to win when it comes to buying a townhouse in Seattle, you need to know the particulars.
Fortunately, buying a townhouse is no more complicated than a condo or detached home. In some ways, it can be less complicated than either. That may be one reason why they are becoming more common in Seattle, as one answer to our need for greater density. They are especially prominent in Seattle's more walkable neighborhoods, which we love, of course
We have a blog that breaks down the ins and outs of buying a townhouse. Check it out, as well as our massive How To Buy A Home in Seattle Guide, which covers the process for all sorts of properties.
---
Thank You for Touring Our Madison Valley Townhouse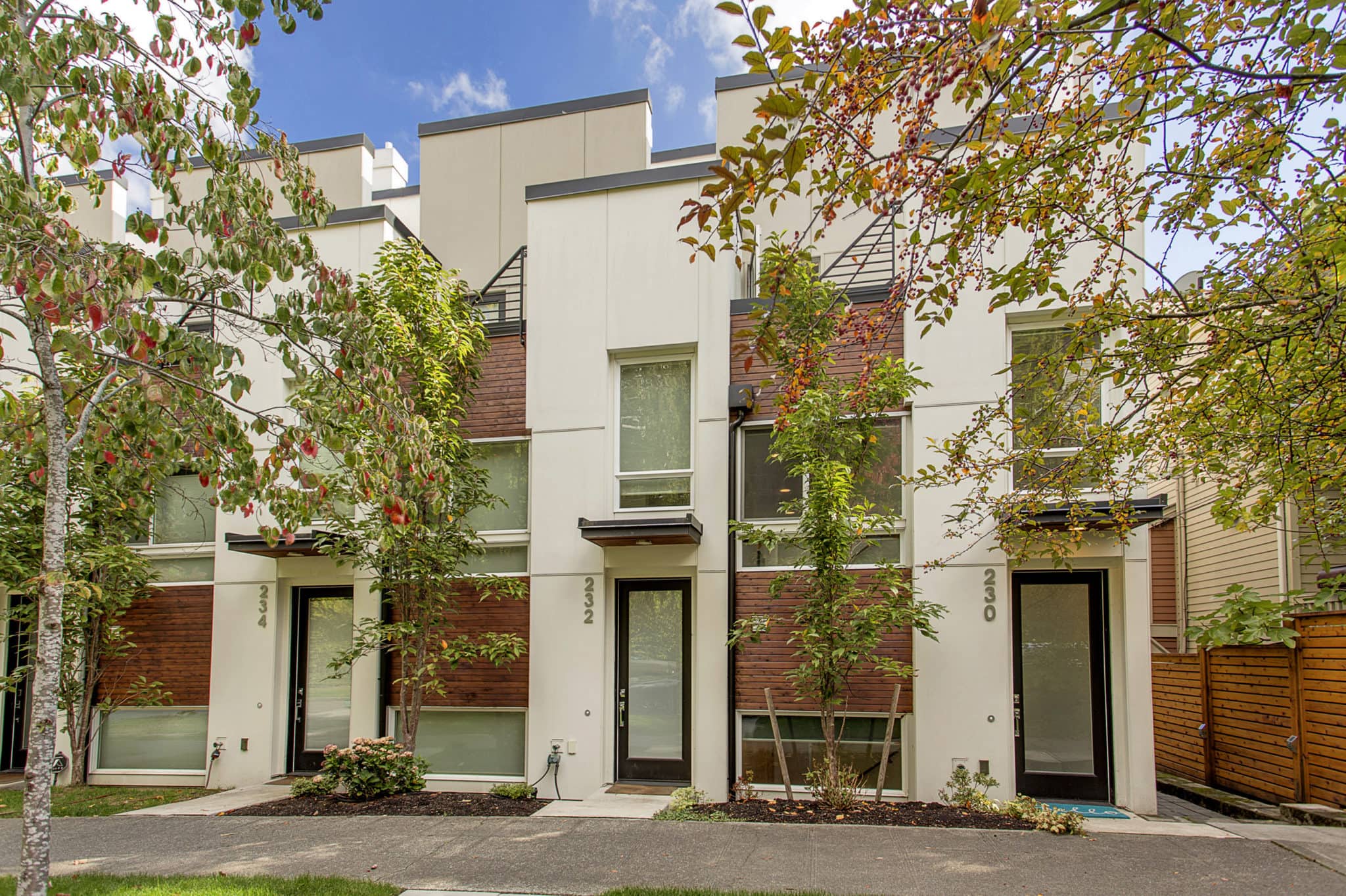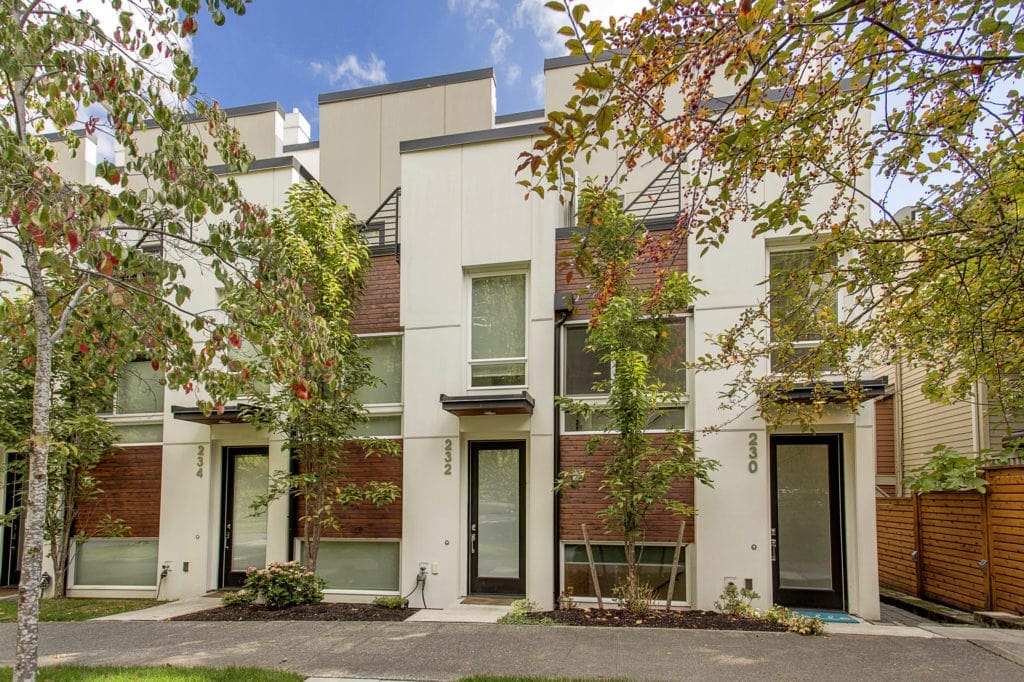 Thank you so much for joining me and touring this Madison Valley Townhome! What can you buy for under $850,000 in Seattle? Now you know exactly what you can expect to get at this price point—and in one of my favorite neighborhoods, too! Not only is this Diva Dwelling in Madison Valley, but it has a fantastic kitchen, great views, an incredible rooftop, and smart upgrades. 
All the Good Details 
Address: 230 26th Ave E

MLS# 1852485

Square Footage: 1,290

Bedrooms: 2

Bathrooms: 1.75 

Offering Price: $765,000
Ready to tour this Madison Valley Townhouse in person? Contact us today so I can show you this townhome's amazing kitchen, its lovely views, the fabulous rooftop deck, the impressive upgrades, and the Madison Valley neighborhood!